Adventurous Kate contains affiliate links. If you make a purchase through these links, I will earn a commission at no extra cost to you. Thanks!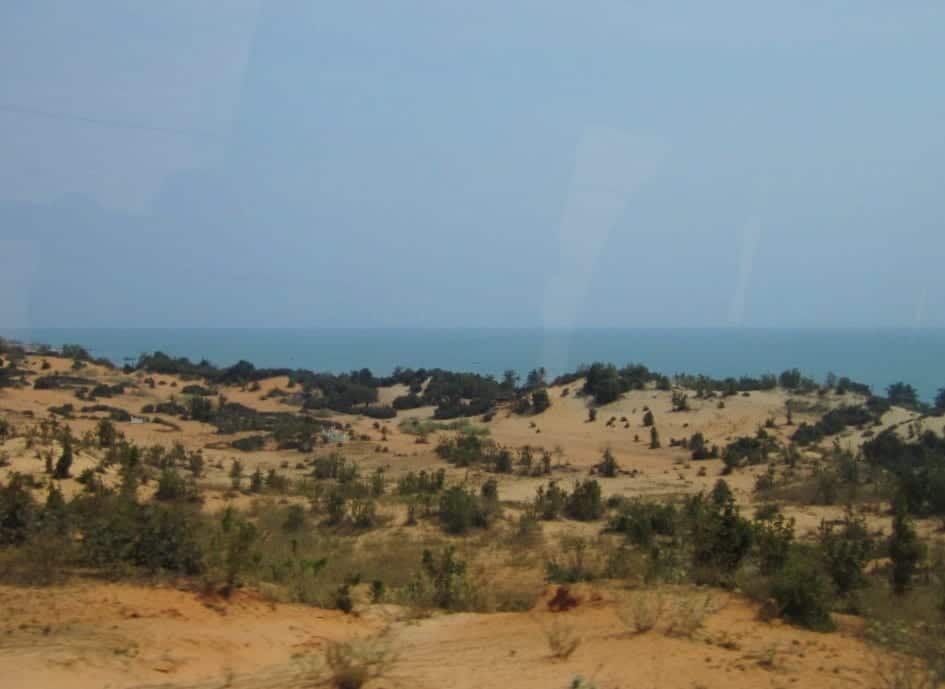 As our bus hurtles down the road to the beach town of Mui Ne, Vietnam, my friends and I have abandoned the laptops and guidebooks in our laps.
The reason?  We're unable to drag our eyes away from the landscape unfolding before us.
How can this place exist?  In Vietnam, nonetheless?
It looks like the American Southwest.  The landscape is bright orange, covered with dust, shrubs and cacti.
And then, in the distance, a brilliant azure peeks out — these desert dunes are pushed up to the edge of the South China Sea, the bright colors shimering against each other.
I know right away — this is nothing like the rest of Vietnam.
Mui Ne is a hippie beach town in southern Vietnam. The biggest attraction in town is kitesurfing — people come from all over the world to kitesurf at Mui Ne!
(After Mui Ne, kitesurfing has definitely earned a place on my bucket list!  Lessons were a bit out of my price range this time around, but I will return and learn!)
Check out the beach:
Mui Ne is low-key, relaxing, and not one bit pretentious. In fact, it's a lot like Koh Lanta, one of my favorite places in the world.
And just like Koh Lanta, it's much more than just the beach — and best explored by motorbike.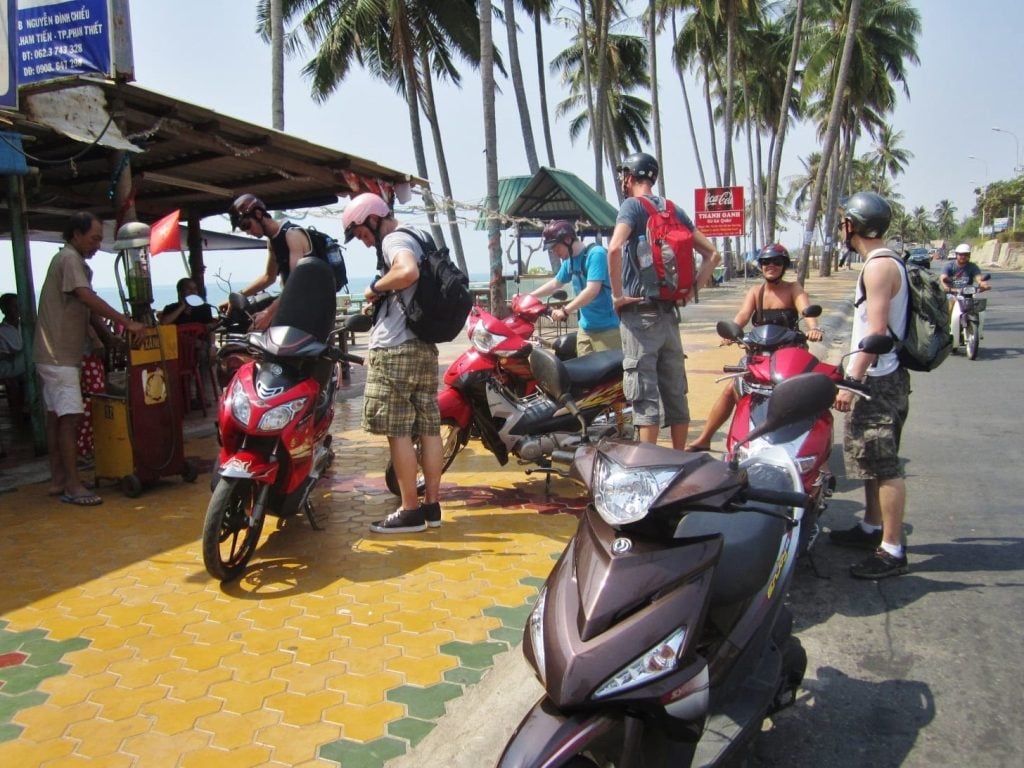 The seven of us rented motorbikes from the guesthouse and spent a few days exploring Mui Ne's countless gorgeous landscapes.
Just north of town, there were jaw-droppingly beautiful beaches…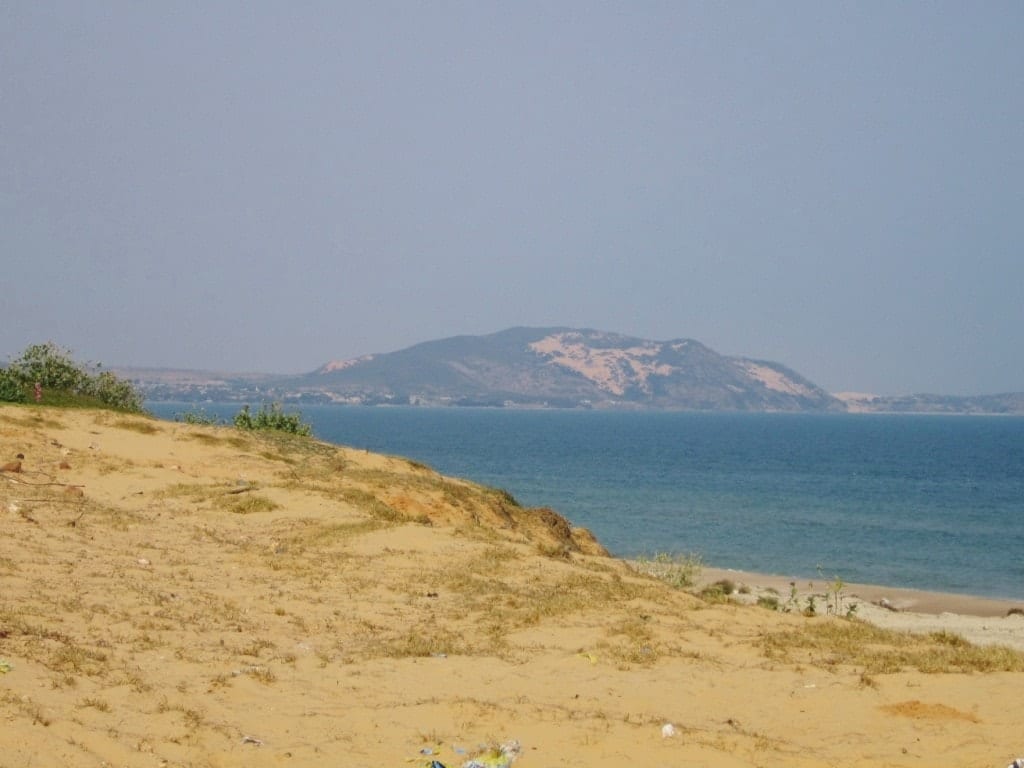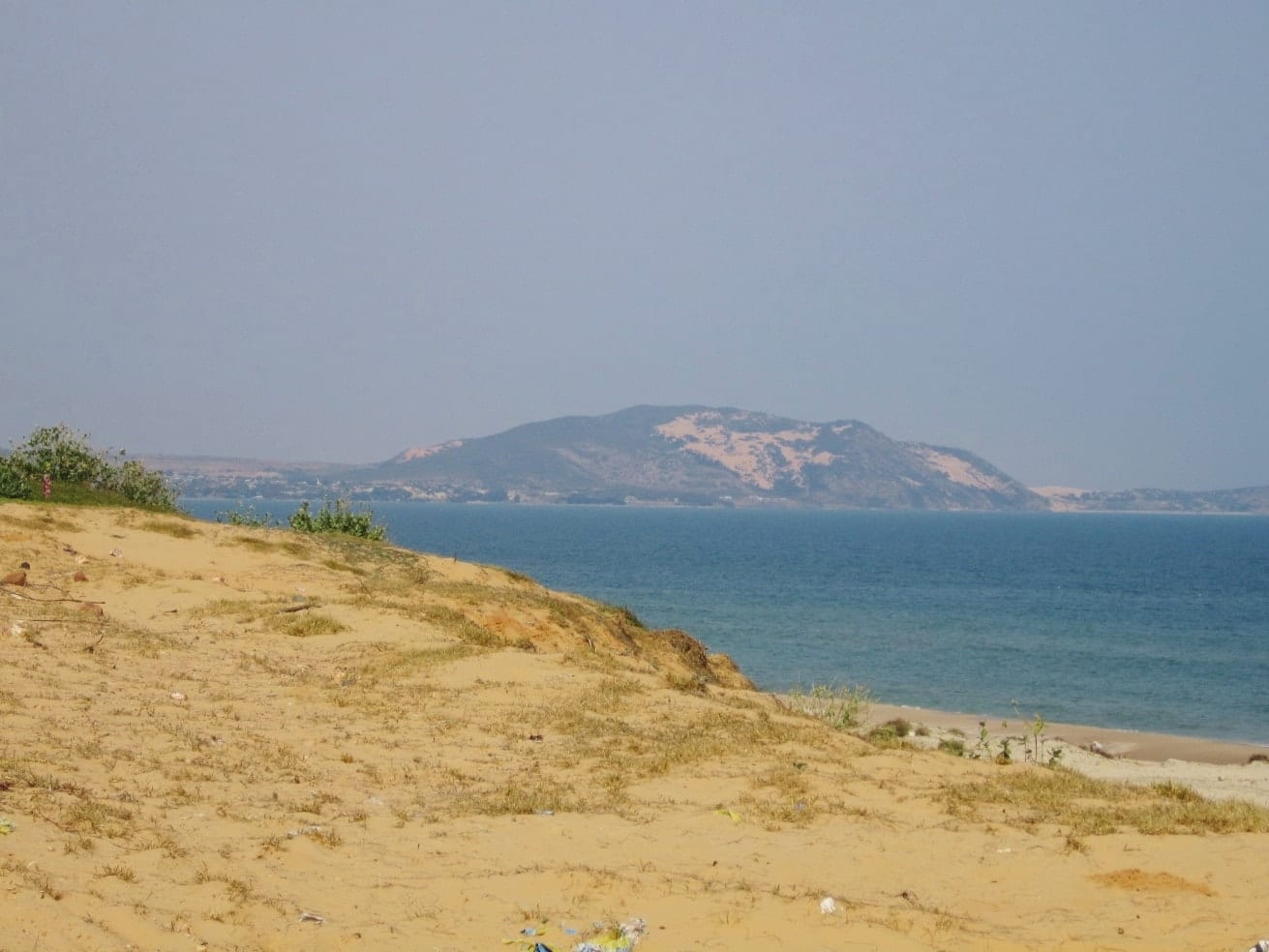 Traditional fishing villages, where the way of life hasn't changed for decades…
And endless white sand dunes, looking like they're straight out of the Sahara.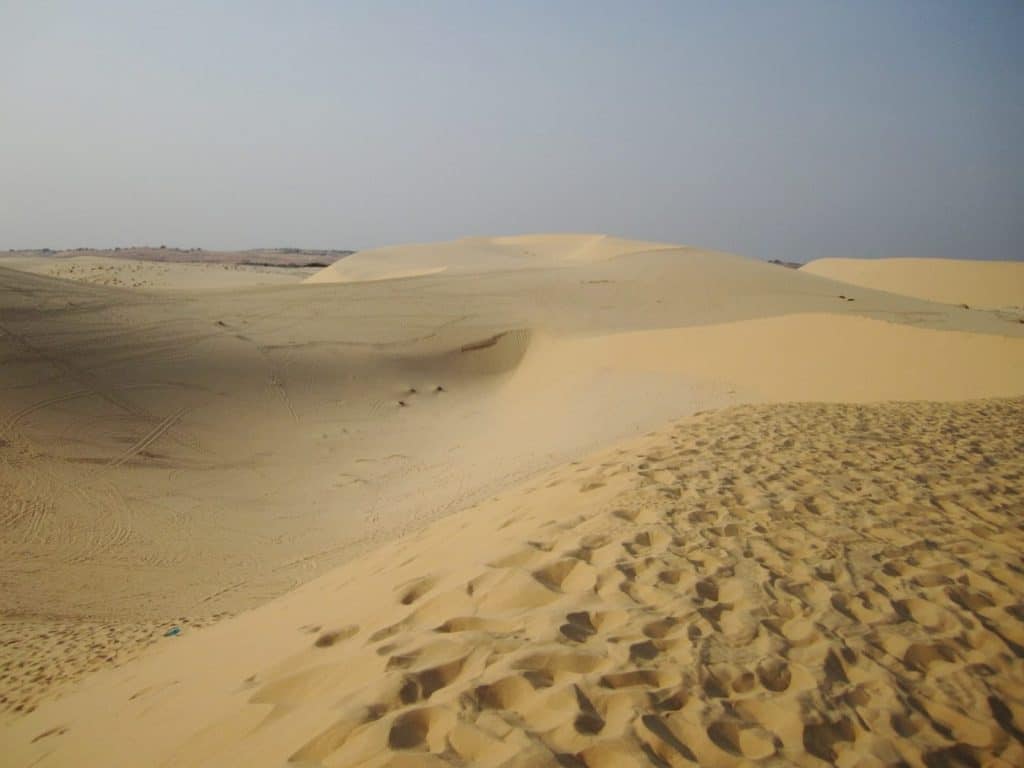 And you can still get a bowl of pho bo at the end of the day. It's still Vietnam, even if it looks nothing like the rest of the country.
But this is only scraping the surface of Mui Ne.  Everywhere you look, the town is full of beauty.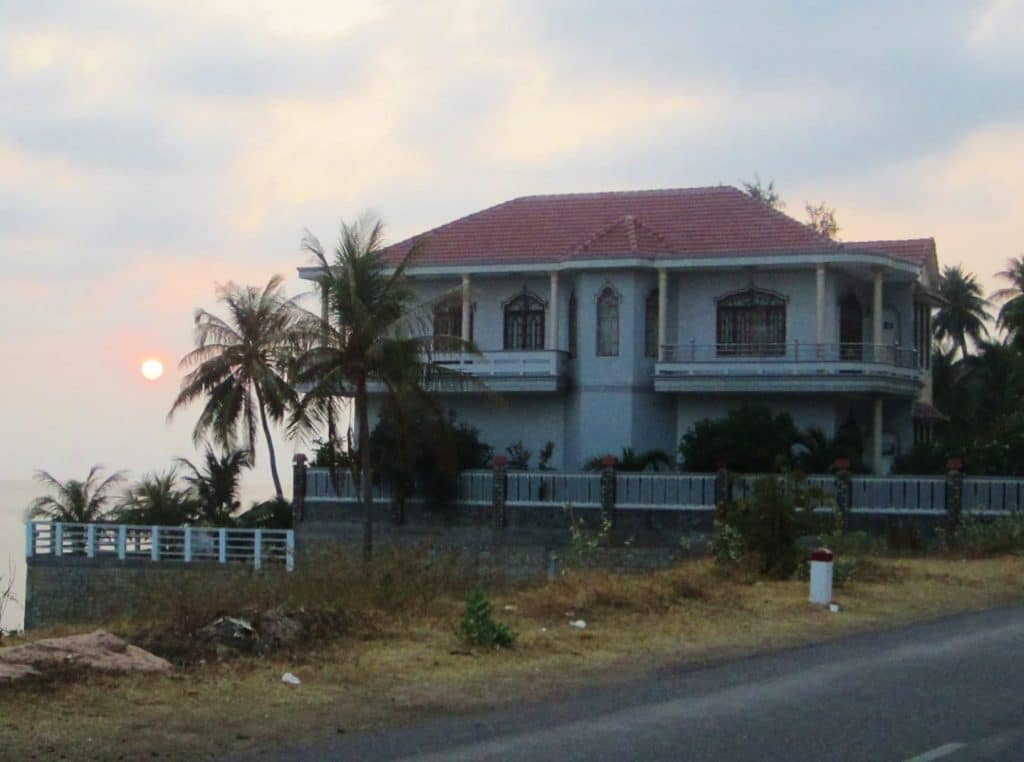 To explore this town would take years — but I think we did pretty well in five days.
Stay tuned for more.
This post was sponsored by TravelGrove. At TravelGrove, you'll find an excellent resource for cheap flights. Whether searching for cheap flights to London for the Royal Wedding or cheap flights to Chicago for St. Patrick's Day, TravelGrove has you covered!
Get email updates from Kate
Never miss a post. Unsubscribe anytime!