Adventurous Kate contains affiliate links. If you make a purchase through these links, I will earn a commission at no extra cost to you. Thanks!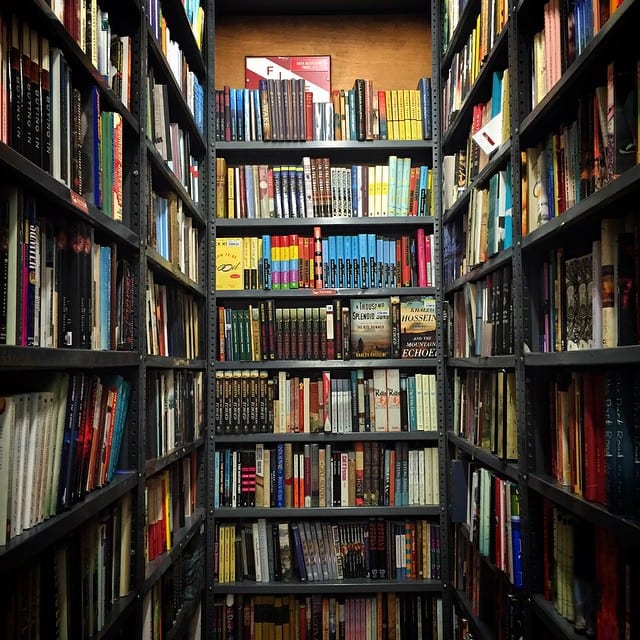 Challenge complete! Late in 2014, I decided to take on PopSugar's 2015 Book Challenge, requiring me to read 52 books in 50 different genres.
The result? This is probably the most I've read in a single year, and by far the most diverse array of literature. I also made a secondary goal this year of reading primarily works by authors of color, LGBT authors, international authors, and women. Now, that was eye-opening and something that I'll be writing much more about in the coming months.
I also love how all these books will forever be tied up in the places where I read them. I read the Neapolitan Novels while bouncing in a chicken bus running through Ometepe, Nicaragua. I cheered as I read The Martian in Corfu, Greece. This Is How You Lose Her was savored on the beach in Koh Lanta, Thailand. Modern Romance, on the bus from Barcelona to Andorra.
PopSugar has announced their 2016 Book Challenge, featuring mostly new categories, and while I won't be taking part again, I encourage you to do so. The 2015 reading challenge shook up my habits and broadened my horizons, and I want it to do the same for you, too.
Also, if you don't have one yet, I highly recommend getting a Kindle Paperwhite. It's because I own a Kindle that I'm able to read as much as I do! I put it in my purse and take it everywhere. And the Paperwhite is so much better than the basic Kindles — the screen lights up, it's softer and feels great in your hands, and there's a touchscreen. I've owned both models and the Paperwhite is well worth the extra $40.
For now, I'd like to share my absolute favorite books of the year. Not all of them were published this year, but all of them are extraordinary. I'm sure these books will make an impact on you as much as they did on me.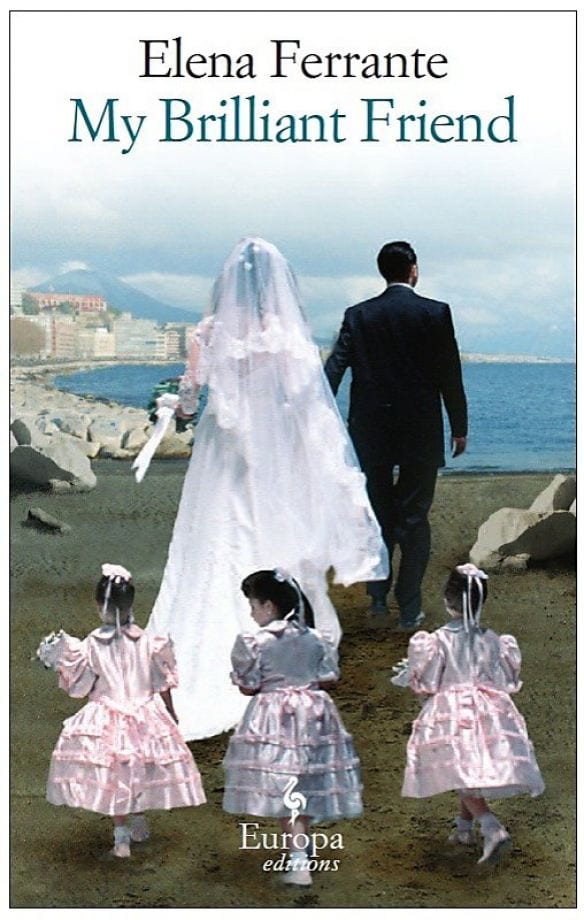 I'm far from the only one in saying that these are some of the best books I've ever read — you'll find The Story of the Lost Child on just about every Best of 2015 list this year.
But these books are as close to a modern classic as anything I've ever read. The single most impressive aspect of these books is their depiction of a lifelong female friendship. Lenù and Lila are the two smartest girls growing up in the roughest neighborhood in Naples, and take two wildly different routes as they grow up.
It's almost like Forrest Gump. In a community where nobody knows what comes after middle school, Lenù goes to university, marries into an academic family, and becomes a bestselling novelist, while Lila marries the neighborhood grocer at 16, setting off a series of drama and toil. The neighborhood inhabits every bit of their being, and eventually plunges them back in, as the books cover them from childhood to old age.
And as they grow, they compete. They become enemies, then make up days or years later. They move into the same building and spend every day together. They raise each other's children like their own. They make equally poor choices with men and support each other through heartache and terror. Lenù and Lila are more like sisters than their actual siblings are.
But beyond the friendship, the book's signature is its depiction of a wild and rough Naples, where children are thrown through windows and looking at someone's sister for two seconds too long will get you beaten with a crowbar. And that's not all — it's also a history of political upheaval in Italy, and also a story of upward economic mobility the likes of which you could never see in America today.
I honestly envy anyone about to read these books for the first time, because they will take you on the ride of your life.
Elena Ferrante is a mystery in Italy. Her name is a pseudonym and she hasn't revealed anything about her identity beyond that she's female and a mother. Some people thought she was a famous male Italian author, but I guarantee that's not the case. There is no way on this Earth any man could write about female friendship like that.
I had more fun reading The Martian than any other book I read this year. I was laughing, crying, and cheering with the rest of the imaginary universe as Mark Watney worked his way back to his home planet.
You've probably seen the previews for the movie, if not the movie itself, and know the basic plot: Matt Damon (astronaut Mark Watney!) gets stranded on Mars and, against all odds, he uses his knowledge to "science the shit out of it" and creatively survive for more than a year before NASA can get him rescued.
My favorite thing about this book was Mark Watney's caustic sense of humor. It didn't translate quite perfectly to the screen (due in part to the PG-13 rating), but Matt Damon was really the perfect casting choice. (Now. Chiwetel Ejiofor, wonderful actor as he is, playing a character named Venkat Kapoor? Just have the Nigerian-British guy play the Indian guy and nobody will notice? Come on.)
My favorite exchange:
WATNEY: Tell the crew I'm alive! What the fuck is wrong with you?

JPL: Also, please watch your language. Everything you type is being broadcast live all over the world.

WATNEY: Look! A pair of boobs! (.Y.)
I love you, Mark Watney.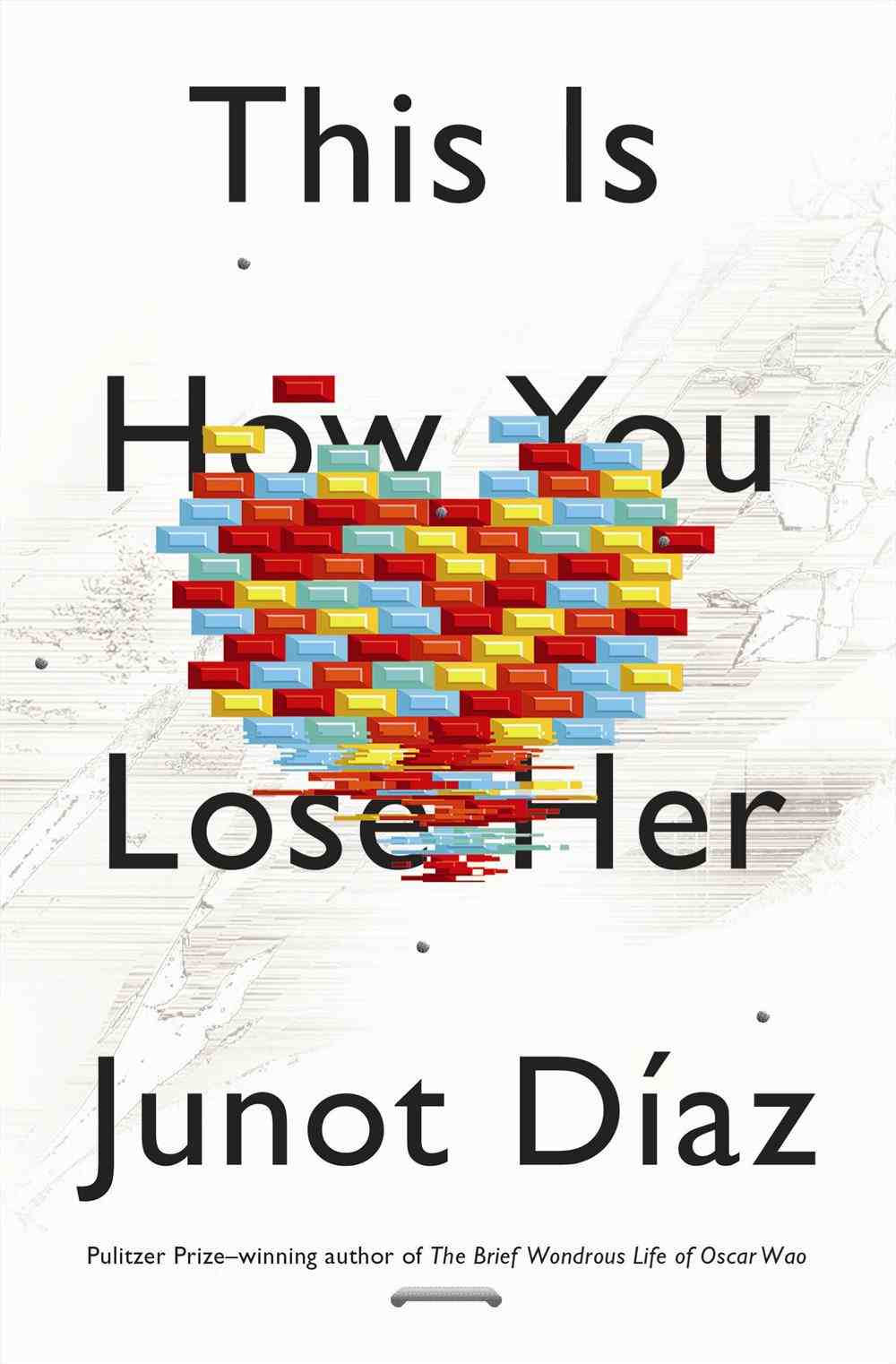 My friend Oneika recommended this book so hard, telling me how amazing Díaz's writing was. While I almost picked up books of his in the past, it was Oneika's raving endorsement that got me to finally pick this up — and I was immediately immersed in his world.
This book tells the story of Yunior, a character who shows up in all his books, telling the stories of his many loves — most of whom he's cheated on. But the true story is just how special Díaz's writing is. I can't not share some of this with you:
Do you remember? When the fights seemed to go on and on, and always ended with us in bed, tearing at each other like maybe that could change everything. In a couple of months you'd be seeing somebody else and I would too; she was no darker than you but she washed her panties in the shower and had hair like a sea of little punos and the first time you saw us, you turned around and boarded a bus I knew you didn't have to take. When my girl said, Who was that? I said, Just some girl.
Oh my God.
You, Yunior, have a girlfriend named Alma, who has a long tender horse neck and a big Dominican ass that seems to exist in a fourth dimension beyond jeans. An ass that could drag the moon out of orbit. An ass she never liked until she met you. Ain't a day that passes that you don't want to press your face against that ass or bite the delicate sliding tendons of her neck. You love how she shivers when you bite, how she fights you with those arms that are so skinny they belong on an after-school special.
Holy shit.
Instead of lowering your head and copping to it like a man, you pick up the journal as one might hold a baby's beshattered diaper, as one might pinch a recently benutted condom. You glance at the offending passages. Then you look at her and smile a smile your dissembling face will remember until the day you die. Baby, you say, baby, this is part of my novel.

This is how you lose her.
Fuck me.
If those quotes don't get you to buy that book immediately, nothing will.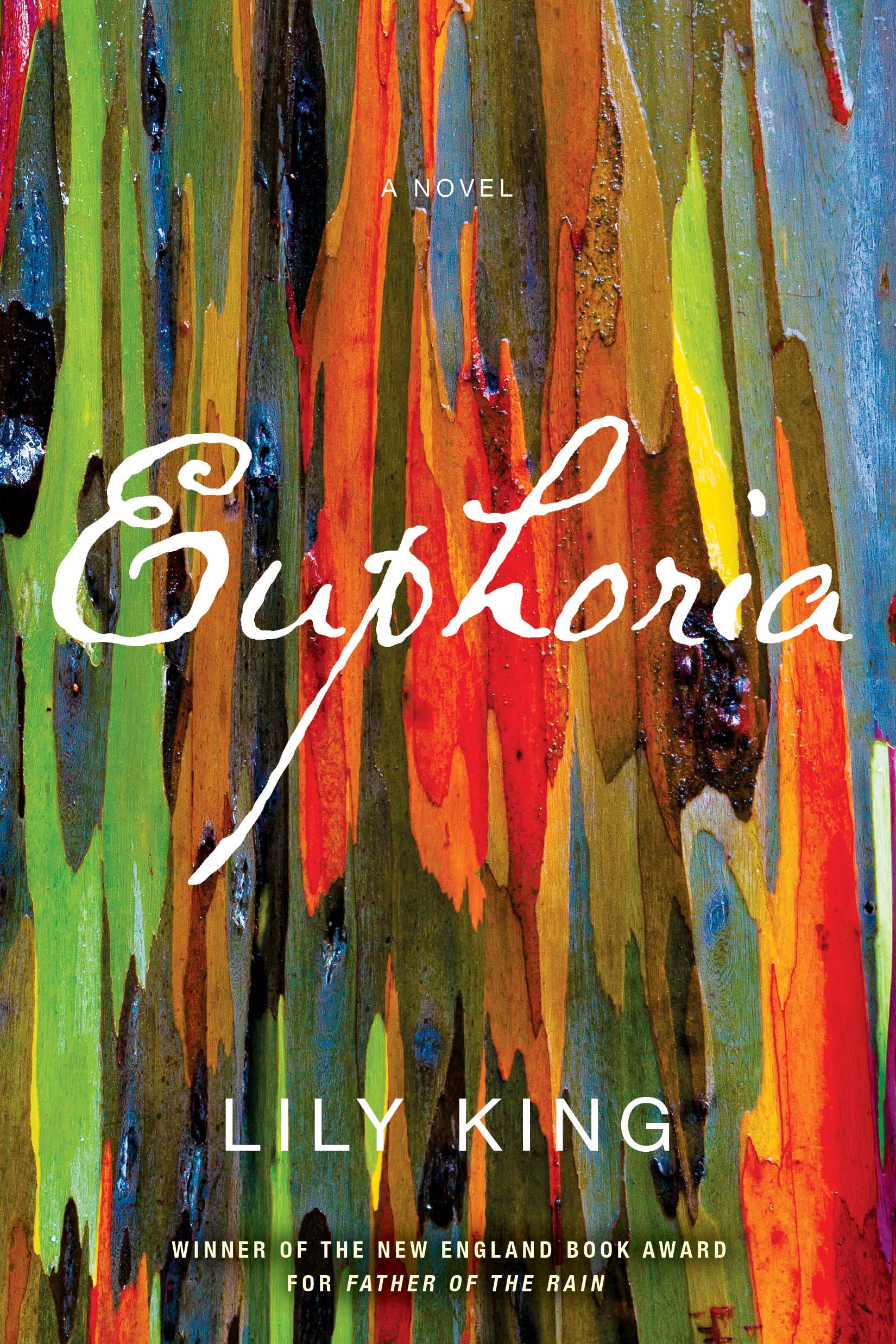 Euphoria by Lily King (2015)
Every now and then, I like to sink my teeth into a deep, satisfying romance — and did this ever fit the bill! This story is based on the life of anthropologist Margaret Mead and the work she did in Papua New Guinea in the 1930s.
A male anthropologist, Andrew Bankson is working with tribes in one of the most culturally isolated parts of the world when a married pair of anthropologists turn up to work in a nearby area. Nell Stone, the character based on Mead, becomes the object of Bankson's affection and he falls deeply in love with her — in the presence of her husband.
What I most loved about this book is how the longing was drawn out so beautifully, along with how the book depicted falling in love with someone you connect with so strongly in an intellectual way. It's a hell of a rush and this book gets it perfect.
When most comedians get their first book deal, they end up writing some kind of memoir. Aziz decided to do something different. He would write a book about dating in the digital age, a topic that he often covers in his routines.
I love Aziz's comedy — his stand-up, Master of None, everything he did on Parks and Rec. We're about the same age and I actually relate to what he talks about more than any other comedian (with the possible exception of Amy Schumer). We're the type of people who will analyze texts from a love interest for hours, then spend several more hours researching where to find the best carnitas tacos in the city on Yelp and Foursquare.
This book is a fascinating look at how dating today has changed thanks to technology — along with dating today in Japan (which sounds pretty hellish), Argentina (equally hellish), and France (which sounds kind of great, actually). If you're single, it will help you navigate the world a bit better. And if you're not single, you'll probably feel a strange nostalgia for a type of dating you may never get to experience.
Americanah by Chimamanda Ngozi Adichie (2013)
This book came suggested to me after my friend Anubha's talk on privilege and travel at the Women in Travel Summit. This book tells the story of Ifemelu, a Nigerian woman who moves to the United States for university and stays long-term. ("Americanah" is a term meaning a Nigerian who comes home after spending extended time in the States.)
The point of view of a NAB (non-American black) is one I had never read before — imagine growing up mostly unaware of American racism and then arriving in America and having to learn everything at once as you navigate through life. The book tells her story through a series of vignettes that parallel her life as she becomes a prominent blogger on race in America.
The side plot takes in Ifemelu's high school sweetheart, Obinze, and his journey to immigrate to the UK that doesn't go nearly as smoothly as hers. And while the book isn't perfect — I couldn't stand a lot of Ifemelu's choices, particularly when she was incredibly hurtful to so many of the men in her life — it brought to light a lot of thoughts about race in America that I had never considered.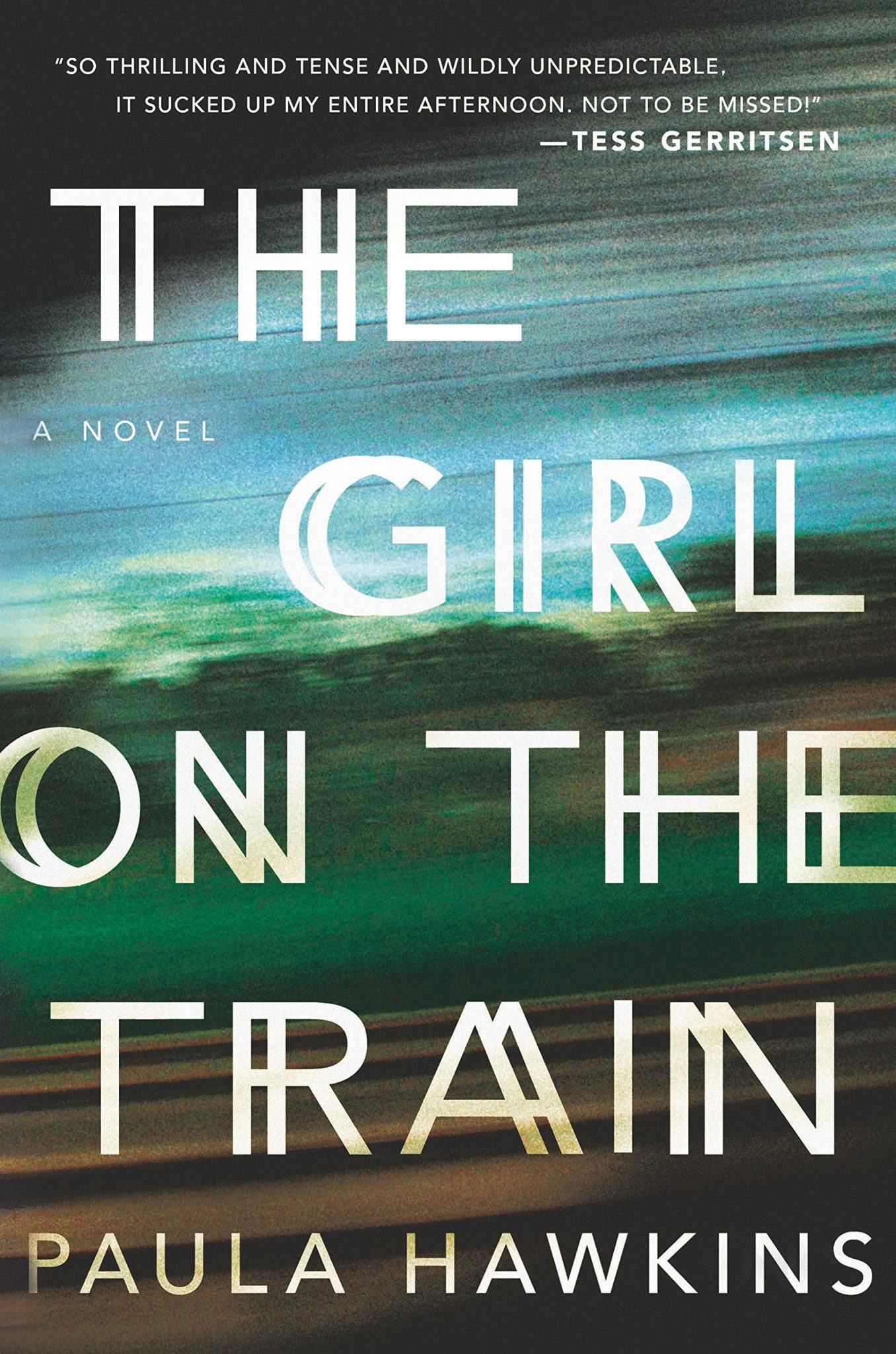 It's "the next Gone Girl" and one of the biggest hits of the year. Like its predecessor, I whipped through it and couldn't put it down.
Taking place in suburban southern England, Rachel is a newly divorced severe alcoholic who is losing everything in her life, yet spends each day watching a couple as her train passes their home each day. (Also, she's taking the train to the city for a job from which she's been fired, due to her alcoholism.) Then one day, the woman in the couple turns up missing.
She used to live in that same neighborhood as the couple, with her ex-husband. Oh, and she stalks her ex-husband. She calls him all the time. She harasses his new wife. And the night of the woman's disappearance, she was in their neighborhood, and only remembers fragments of that evening.
What if you may have witnessed a murder while blackout drunk? What if you may have been involved somehow?
The narrator is wholly unlikable — but she is an unreliable narrator unlike anyone I've ever read. Piecing back the night of the woman's disappearance, she starts to unravel increasingly sinister truths. This book will reel you in.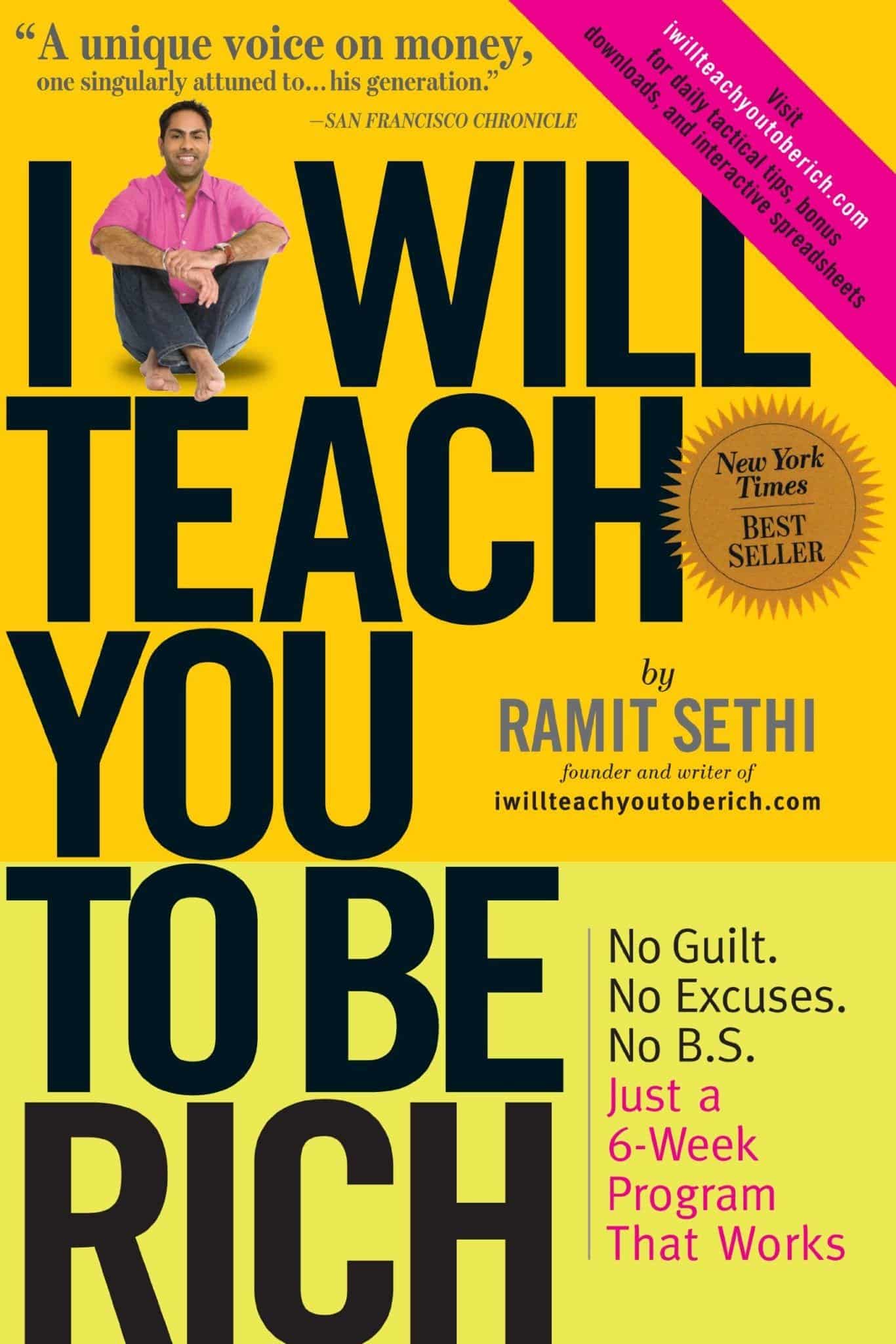 Well, this book changed my life. Or at least my finances.
If you're in your twenties or thirties, this is a great book to read about what you should actually be doing with your money. Most people don't do what they should — so get a head start on things while you've got time on your side. Since reading this, I've shifted around a lot of what I'm doing for retirement (that thing that lots of millennials and especially travel bloggers who spent years trying to break even don't think about!).
I also really love Ramit's voice, humor, and no-bullshit attitude, and have since signed up for all of his stuff online. And I have to admit that his newsletters are something I always enjoy reading!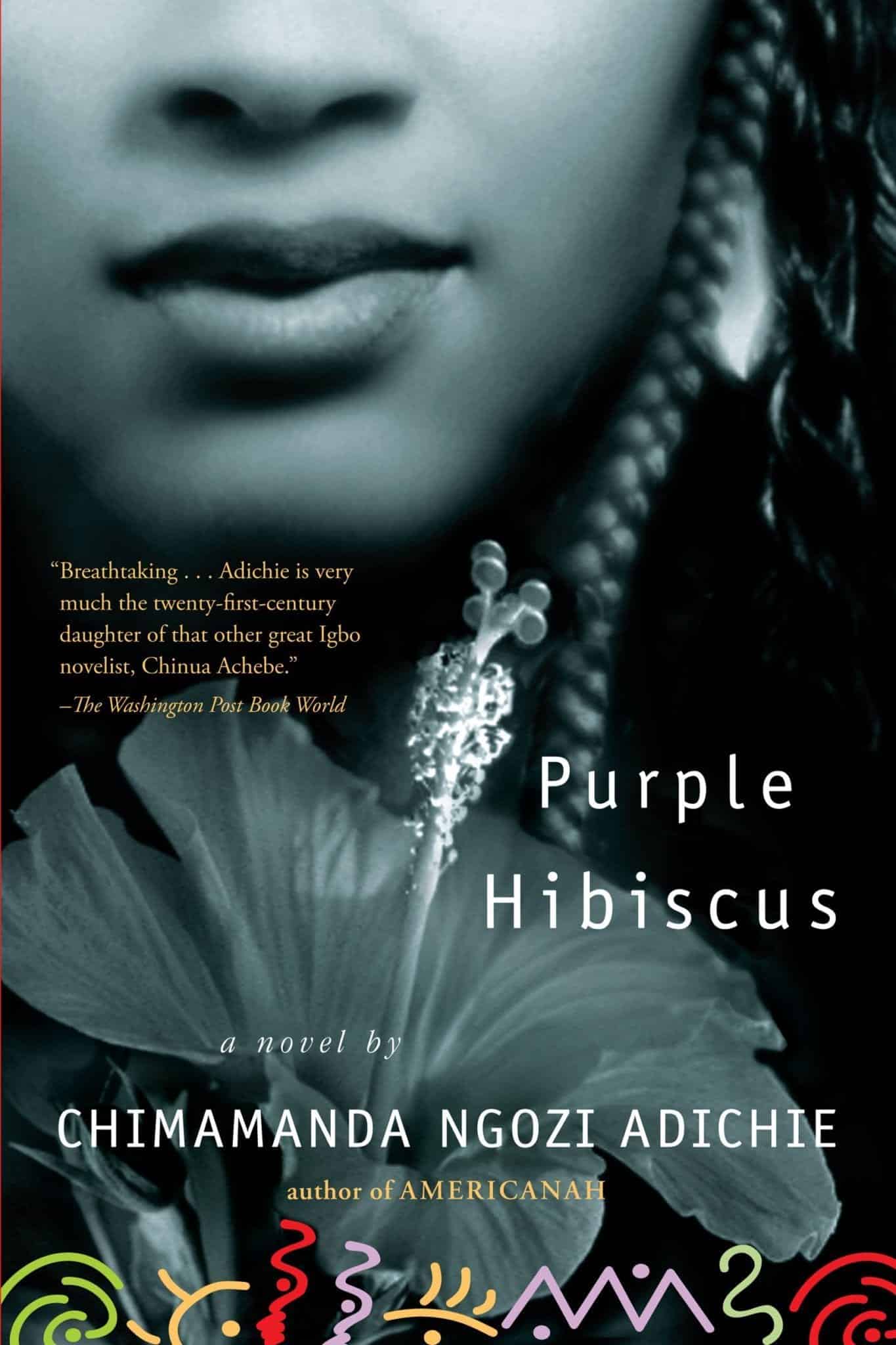 Purple Hibiscus by Chimamanda Ngozi Adichie (2003)
Americanah may be more famous, but while that book's strength was concepts, I felt like Purple Hibiscus was an overall better novel with much more interesting characters. Kambili is a 15-year-old living in Nigeria with her family, headed by a devoutly Catholic, domineering, and emotionally and physically abusive father.
Through the book, you see the point of view of everyone in her life trying to get her out of that abusive environment without going so far that they alienate her father and lose contact with her completely. Through the book, Kambili slowly gains strength and learns to be independent, even as Nigeria begins experiencing upheaval and her family falls into danger.
This book had my favorite relationship of all the books I read this year — the relationship between Kambili and the young priest who is a friend of her aunt's. They clearly fall in love — a little bit, at least — but never act inappropriately, instead showing each other how much they care for each other.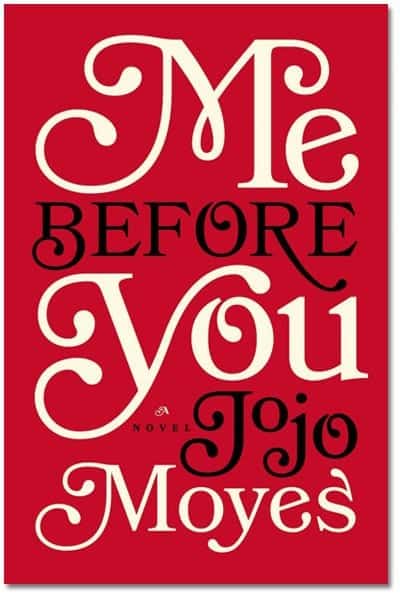 If you're ready to ugly-cry your eyes out, this is a good choice. In this book set in England, a somewhat directionless twenty-something named Louisa becomes a caretaker to Will, a world traveler and adrenaline junkie who became a quadriplegic after an accident.
This book is about their relationship, which blossoms after Louisa becomes determined to make Will enjoy life again. And it doesn't turn out the way she planned, leading to a lot of sorrow. But there is so much beauty in the relationship that they grow into.
The sequel to this book, After You, just came out, and I can't wait to read it.

Ask by Ryan Levesque (2015)
In terms of business reads, this is probably the most valuable book that entrepreneurs could pick up. Ryan Levesque devised a method of getting your customers to tell you what they want and how to give it to them — and it's done so well for him, he's actually teaching the whole world how to do it. (And I've seen lots of companies I subscribe to start their first steps of implementation! Every time I see that, I think, "Ah, someone read Ask.")
Basically, most people wouldn't give away all these secrets, but Ryan Levesque is crazy, stupid rich from implementing this method for lots of major companies and doesn't care. He wrote this book because he doesn't need the money anymore — he wants to make an impact on the world. And we benefit.
I love it when a good book reminds you why you fell in love with an author in the first place. I adore Barbara Kingsolver but hadn't read anything new by her in so long.
In the early 1960s, a mother, father, and four daughters move from Georgia to the Belgian Congo for the father to serve as the local pastor and convert as many villagers as possible. It turns out to be a far more difficult task than he anticipated. The father is verbally and emotionally abusive to his family, and as soon as the Congo teeters on the brink of independence, he decides that they must stay, even as every other missionary family flees for their safety.
The best thing about this book is that the chapters are all told in the voices of the different characters — and they vary so widely! I'm so impressed that Kingsolver was able to keep up so many different voices and have them all be so consistent. But it's also a tale of love, fear, abuse, culture, and life after death. A book from the 90s, and yes, so very much worth reading today.
Tomboy by Liz Prince (2014)
This book was a big surprise to me — a book I only read because I had to fulfill the graphic novel requirement of the book challenge. It turned out to be sweet, moving, and a lot of fun.
This memoir tells the story of Liz's life of avoiding traditional gender conformity. That's not to say that she's transgender or genderqueer — she's simply a cisgender girl who tended to express herself more toward the masculine side of things. In other words, what most people would call a tomboy.
I never thought of what it would be like to grow up being told that you're dressing and acting wrong, and honestly, you don't read a lot of books that focus exclusively on gender expression, rather than gender identity or sexuality. It was a sweet and unique read and I felt like cheering for Liz the whole time.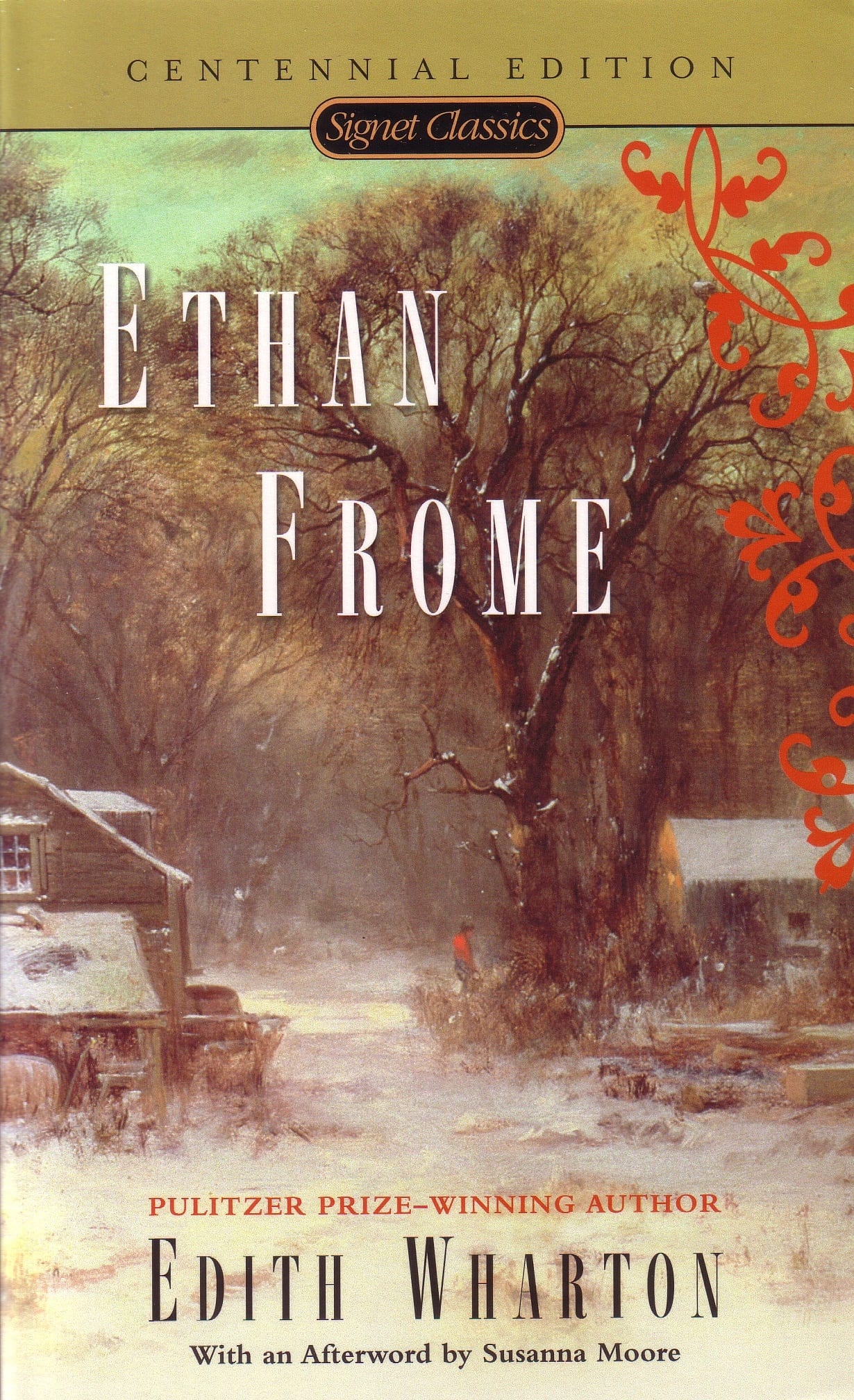 Ethan Frome by Edith Wharton (1911)
Every now and then, I read a book super-slowly because I'm rereading each sentence over and over and marveling at how beautiful everything is written. Ethan Frome was one of those books.
Take this quote:
He seemed a part of the mute melancholy landscape, an incarnation of its frozen woe, with all that was warm and sentient in him fast bound below the surface; but there was nothing unfriendly in his silence. I simply felt that he lived in a depth of moral isolation too remote for casual access, and I had the sense that his loneliness was not merely the result of his personal plight, tragic as I guessed that to be, but had in it, as Harmon Gow had hinted, the profound accumulated cold of many Starkfield winters.
How can you not read that and turn each word over and over in your hand?
I chose Ethan Frome because it was on the short side and I wanted to knock out a few quick reads. It quickly became one of my favorites for the writing and for the tragic love story at the center of it all. If you ever feel like you're wasting your life and you haven't accomplished anything, this book will reassure you that things could be worse. Much worse.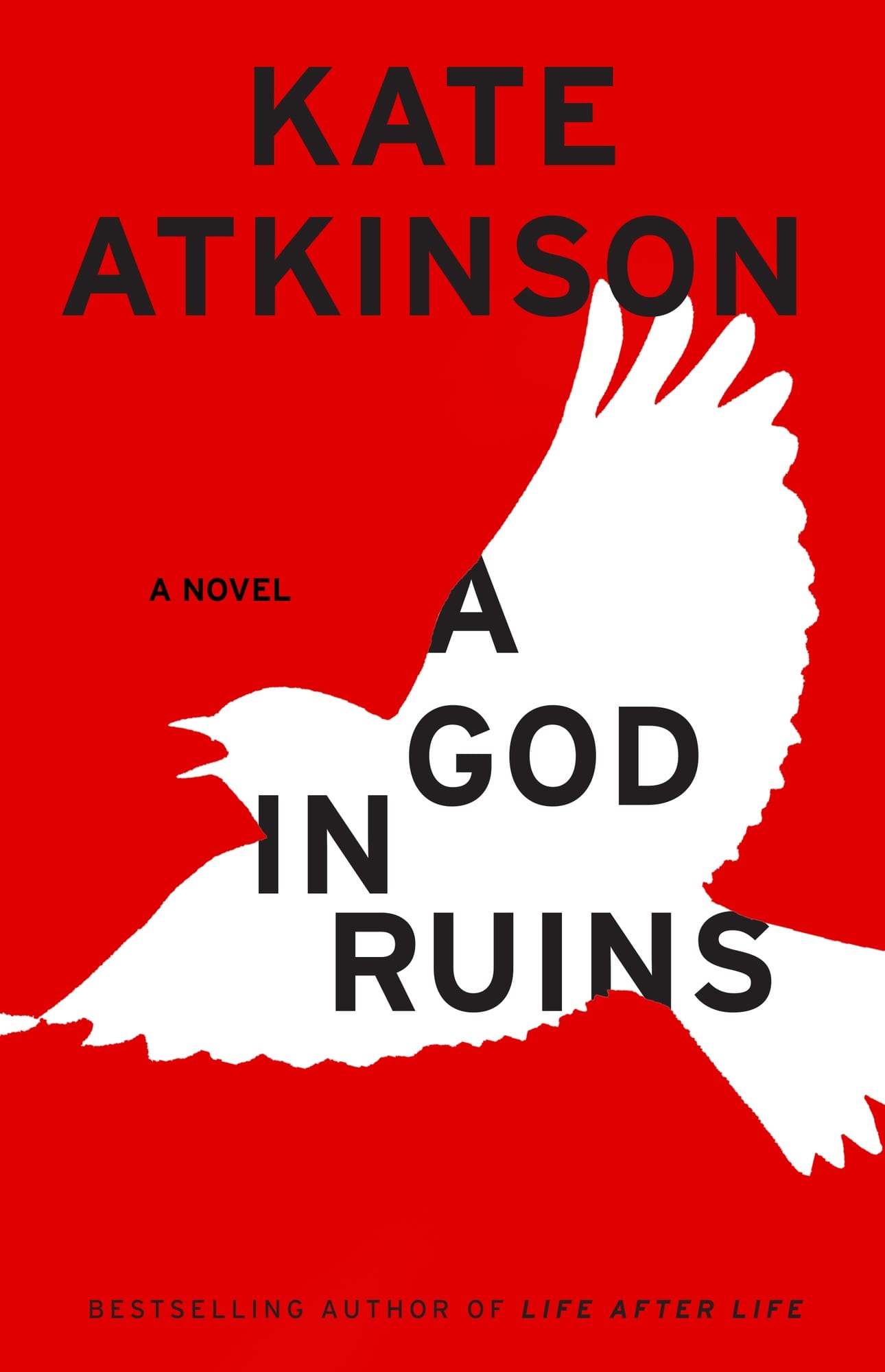 First things first: this is the companion piece to Atkinson's dizzying historic fantasy novel, Life After Life, and while A God in Ruins could be enjoyed as a standalone novel, you should read its predecessor first.
Life After Life tells the story of Ursula, a girl born in the 1900s who keeps dying and then coming back to life, able to live her life over and over with enough knowledge to prevent future tragedies. A God in Ruins tells the story of her brother, Teddy, and his life as an RAF pilot during World War II. There is no fantasy element in this one, but it doesn't need it.
Teddy goes on to marry Nancy, his childhood sweetheart, and the book branches into the life of his children and grandchildren, who couldn't have chosen more different lives than his own — a life of duty and service, of nature and the outdoors, of poetry and travel.
Like Unbroken, another great book I read this year, A God in Ruins underscores the hell of what war does to good men and how much fortitude is required to go on and make the best of their lives afterward.
The best part of this book is that it surprised me with emotion. One character spoke five words near the end, five words I hadn't even known I had been yearning to hear, and I went from shocked to sobbing in about eight seconds flat.
What I Hope to Read in 2016
I'm so excited to read books again without worrying about how they'll fulfill categories!
I'm most looking forward to reading Junot Díaz's other books: Drown and The Brief Wondrous Life of Oscar Wao. I'm already sad that he only has two more books for me to enjoy for the first time!
I want to read more Chimamanda Ngozi Adichie, too. I almost read Half of a Yellow Sun this year as well.
I've been meaning to read Jhumpa Lahiri. I've never read any of her books, but I love the movie version of The Namesake and hope to read that book. Interpreter of Maladies, too (which I just looked up to link to and Amazon says I apparently bought in 2011 — woohoo! Free book! Kinda!).
Other priorities are Barbara Kingsolver's two latest books: The Lacuna and Flight Behavior.
I didn't read any books by my all-time favorite author, Lionel Shriver, this year — but I do have Checker and the Derailleurs ready to go on my Kindle, and it seems to be book of hers that people love the most. Reading a Lionel Shriver book is a big undertaking — I need to be fully, deeply committed and can't read them while distracted in any way, which rules out subway reading.
Some new memoirs are on deck, of course. Mindy Kaling's Why Not Me? and Jenny Lawson's Furiously Happy are up there.
I will definitely read After You, the sequel to Me Before You.
Maybe I'll take the route of my friend Katrinka and read a big, heavy Russian novel while on vacation — something by Tolstoy or Dostoyevsky.
And another goal: I'd like to read more contemporary nonfiction from different countries. Especially countries that I've visited. Reading contemporary fiction gives you an incredible insight into another country.
What was your favorite book you read this year? Any recommendations? Share away!
Get email updates from Kate
Never miss a post. Unsubscribe anytime!