Adventurous Kate contains affiliate links. If you make a purchase through these links, I will earn a commission at no extra cost to you. Thanks!
Image: BluEyedA73
Spring break for American college students is defined by the following: drink specials, beach parties, booze cruises, dancing all night long, beer bongs, random hookups, wet t-shirt contests and Joe Francis filming girls with low self-esteem, all set in beachy destinations like Cancun, Mazatlan, Jamaica and Panama City Beach.
I never had a typical American spring break.  Neither did my best friend, Beth.  (I went to Italy to perform with the Glee Club; she hit up the Connecticut casinos.)  So when I flew down to visit her when she was living in South Texas, we decided to spend a night at South Padre Island.
South Padre Island is one of the most popular spring break destinations in the United States.  While it's a family-friendly beach resort during most of the year, it absolutely explodes with spring breakers during the month of March.
As we drove over the causeway from Port Isabel to South Padre Island, I noticed a plane pulling a sign.  I craned my neck to get a better look and read the following:
VANILLA ICE CONCERT TONIGHT BAHIA MAR RESORT 8PM
"BETH!" I shrieked. "WE NEED TO GO TO THIS!  WE SOOOOOOO NEED TO GO TO THIS!!!"
"Okay, we are definitely going to this!" she cheered.  One of my favorite things about Beth is that she's game for anything.
After checking in and a brief dip in the pool, we made our way to the Bahia Mar Resort, which was decorated in mock Polynesian style, down to the dyed-blue water.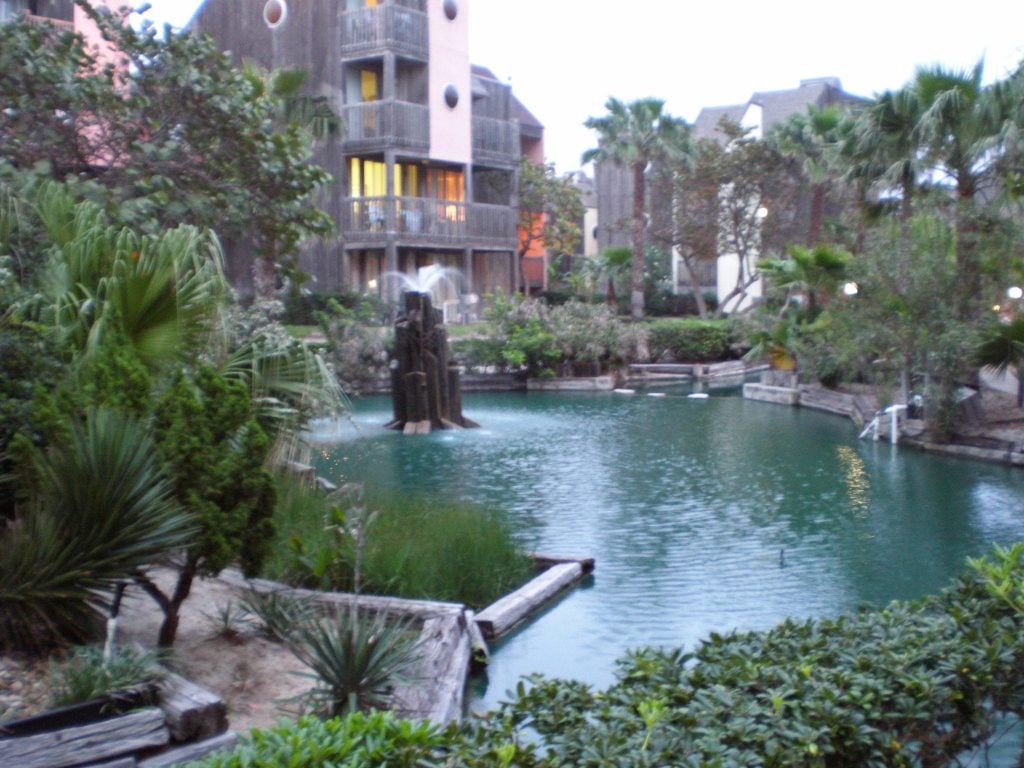 Judging by the college t-shirts and trucker hats ("Got Ho's?" was a popular phrase), it seemed like all of the guys on South Padre Island were frat brothers from big schools in the midwest: Kansas State, University of Oklahoma, various state colleges in Texas.
Beth and I strolled over to the bar, where the drink of choice was an enormous blue cocktail called the Bahia Slut.
The bartender poured one for each of us and grinned.  "They'll f— you up.  Come back for more."
"Um…okay!" we replied.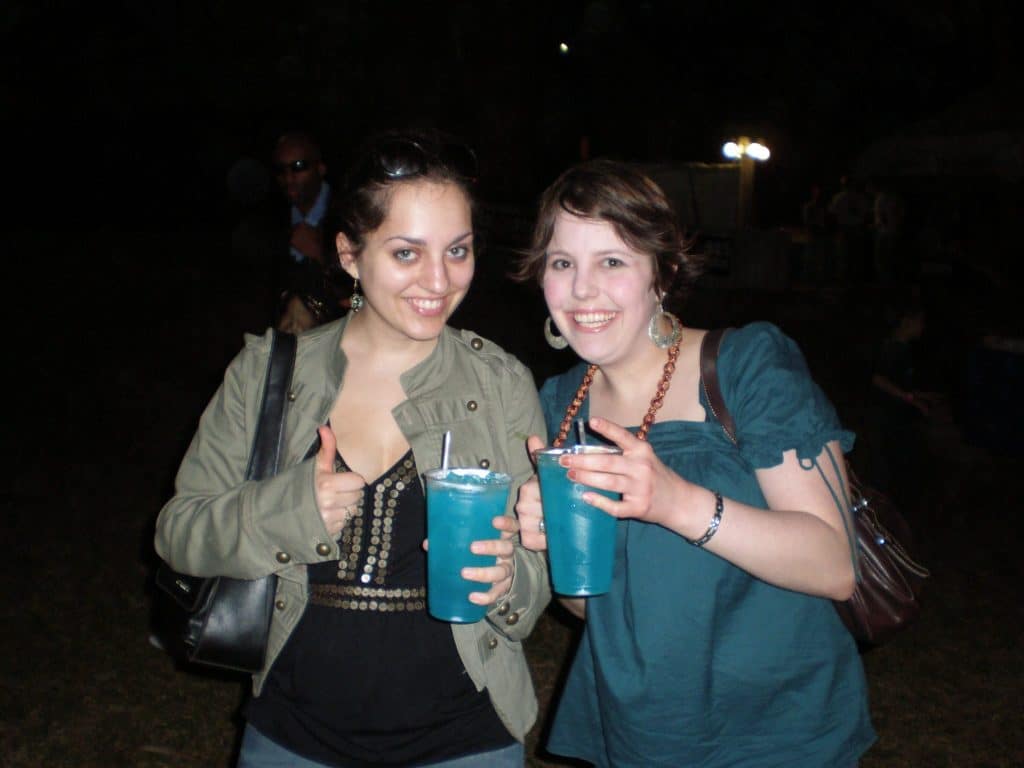 By then, Beth and I had found some friends.  Leave it to us: the crowd is full of obnoxious frat boys from the midwest, and we end up finding the well-mannered engineering majors from Cornell!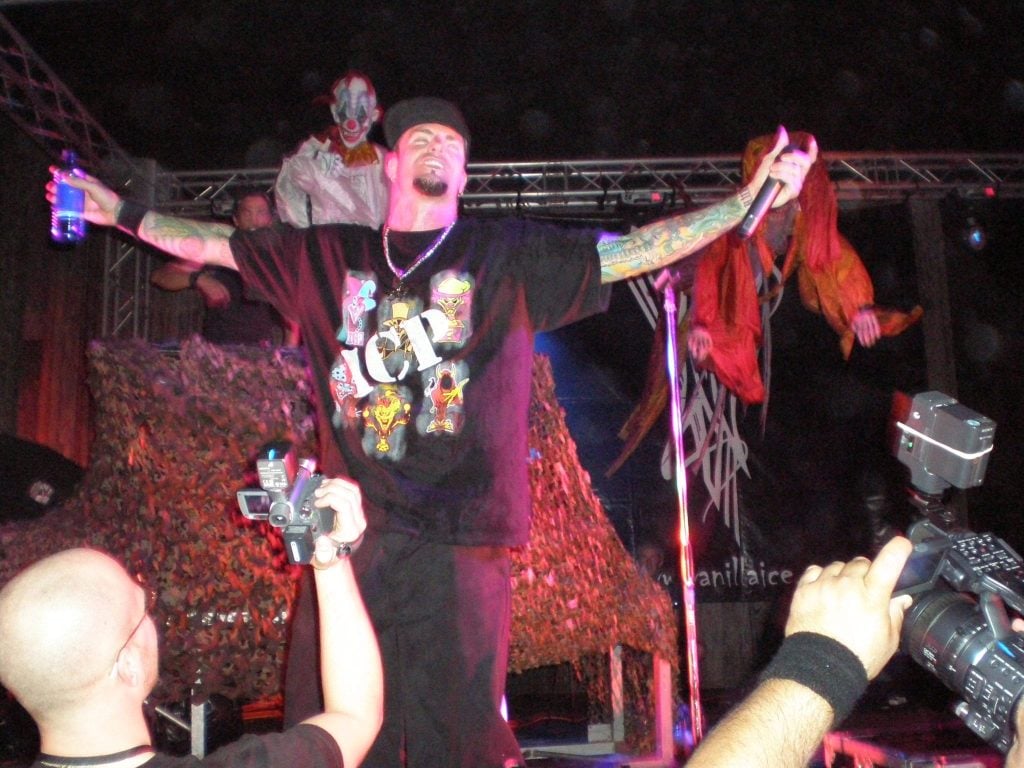 As soon as the concert started, I rushed to the stage.  Vanilla Ice on South Padre Island?!  Of COURSE I was going to be as ridiculous as possible!
I got a brief video of the "new" version of Ice Ice Baby (lyrics NSFW):
I made it to the front row, where everyone was being held back by security.  Then Vanilla Ice began pulling a few girls on stage.
I didn't wait.
I jumped the barricade and climbed on stage.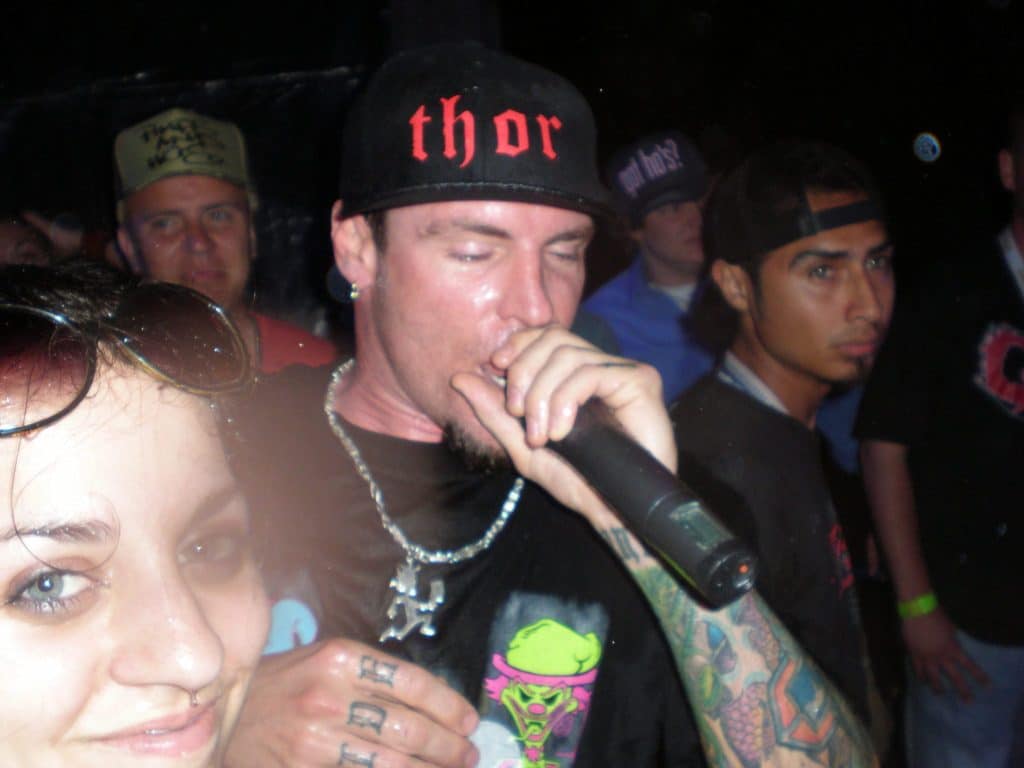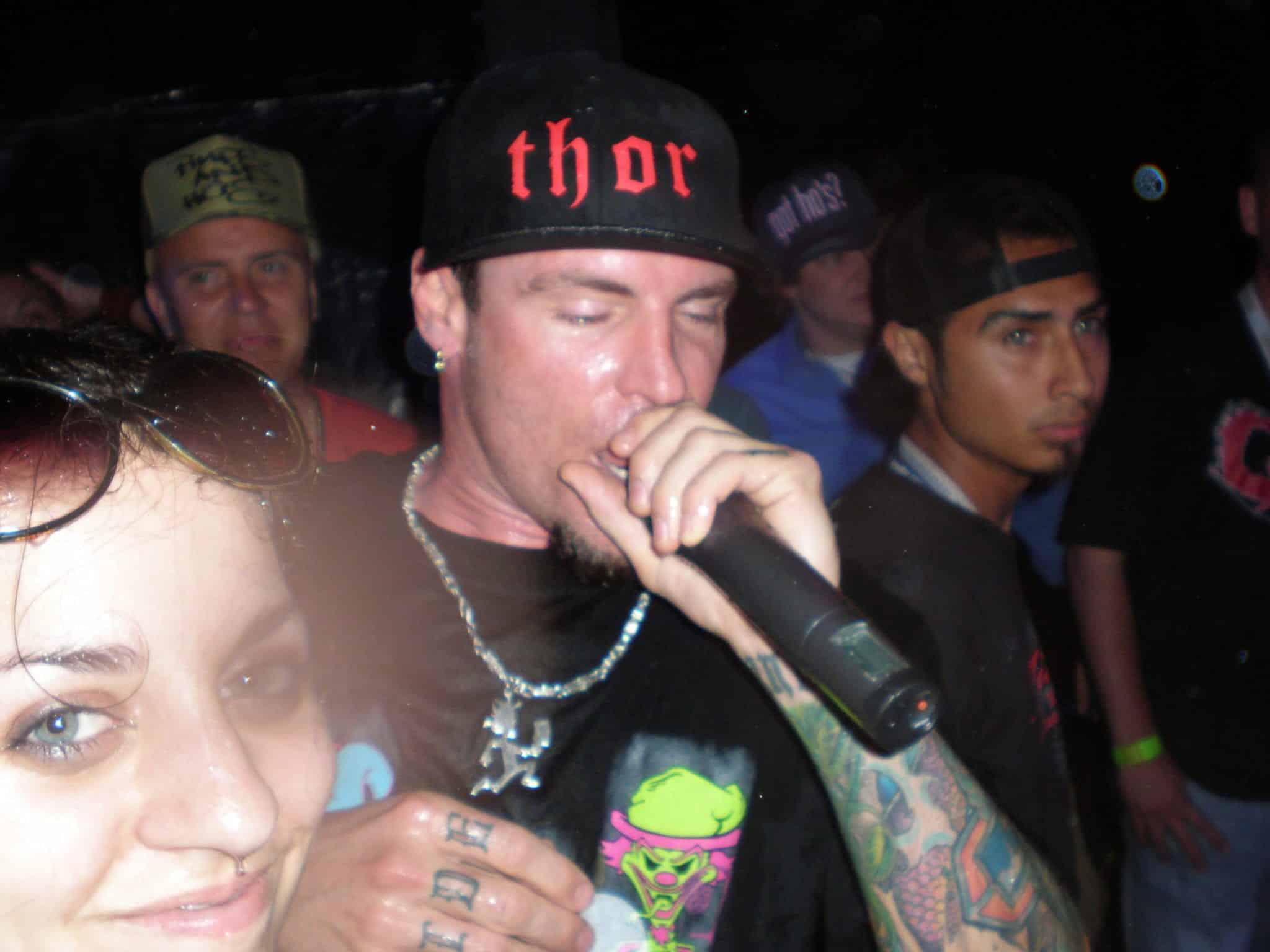 From that point on, I made it my mission to get one perfect picture of me with Vanilla Ice.  And I would keep taking pictures until I got it right.
To do so, I danced right next to him for the duration of the concert.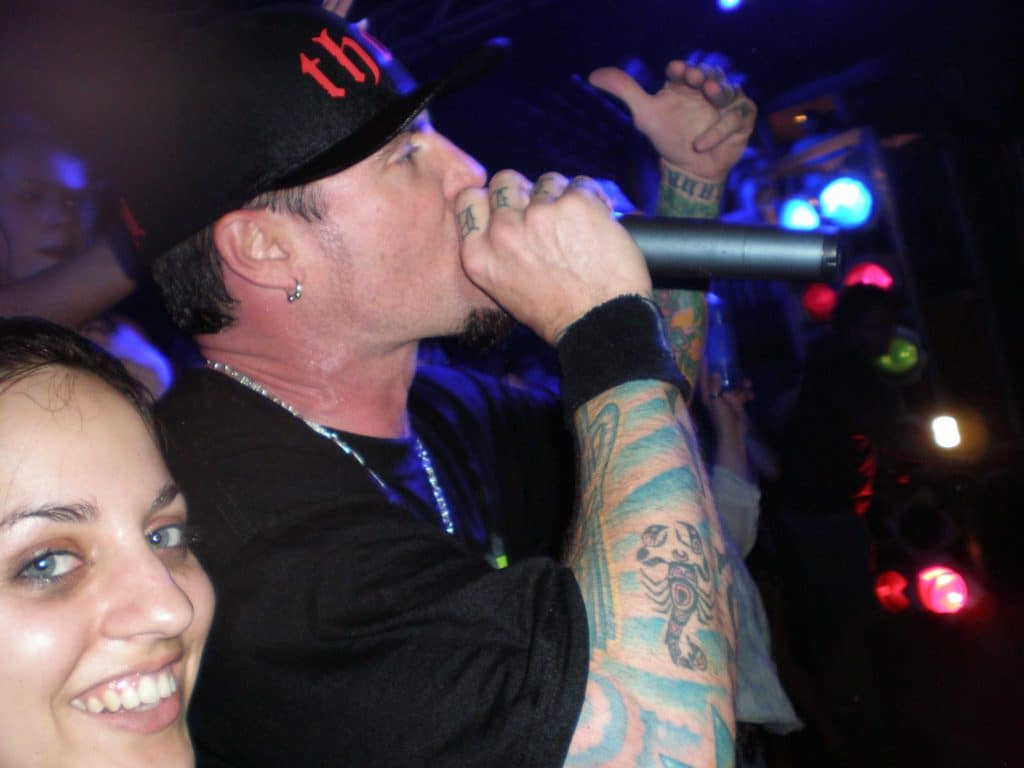 Vanilla Ice was was throwing water on us constantly —  I think the image below was taken as I was hit by an explosion.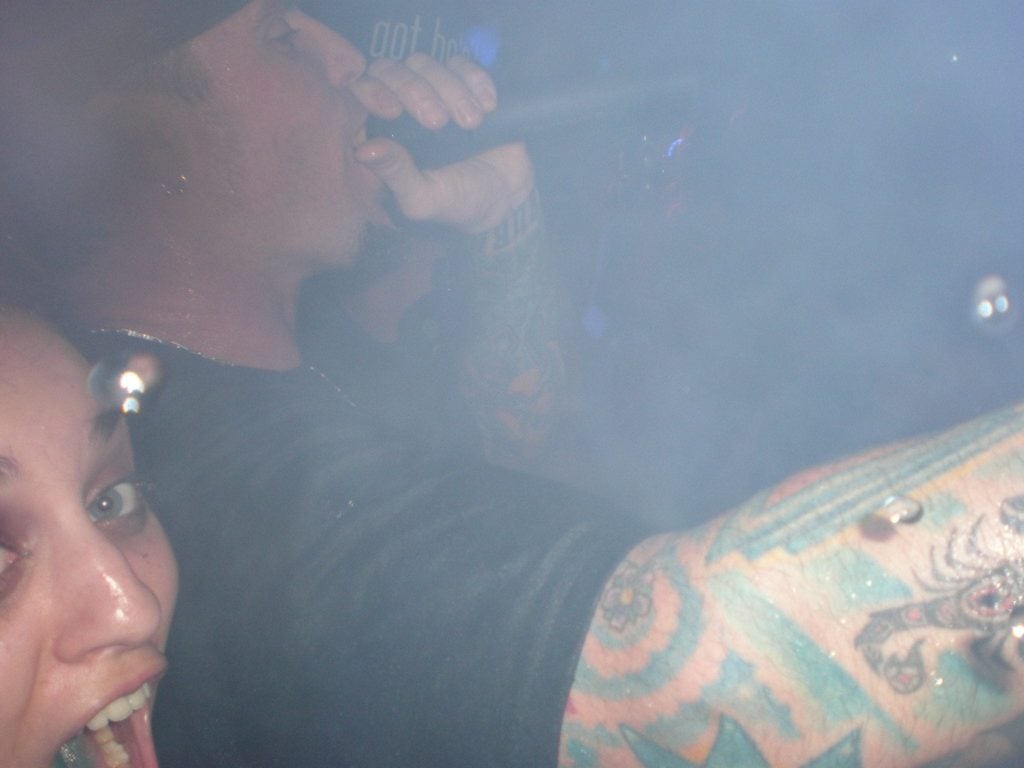 See the video of me getting hit with a jet of water here:
Elbow shot!
By the time the concert finished, I had a ton of pictures, but none were perfect…so I sought out Robert van Winkle himself.  I found him backstage.
He was very nice and gracious, and he allowed me to get my perfect picture.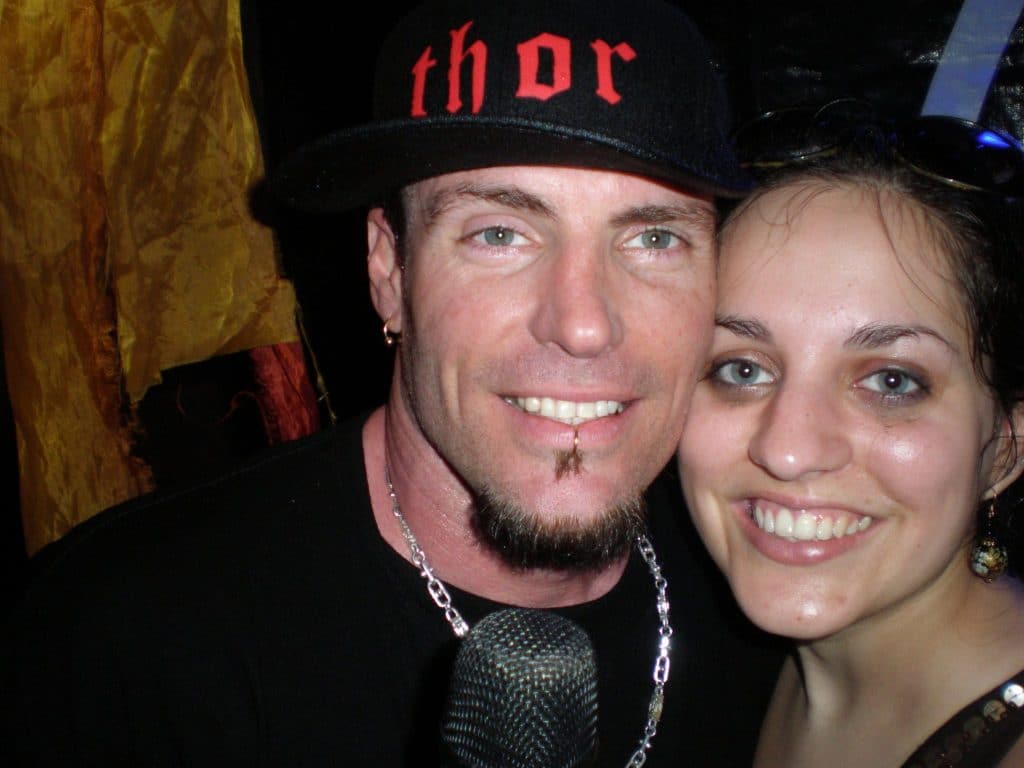 SUCCESS!
Later that night, Beth and I hit up a few clubs with the Cornell engineers, then left after one of them decided to act out every word of the songs currently playing.  Which was fine until Akon's "Slap That" came on.
It may have only been for one night, and I may have graduated college ten months previously, but I finally had my spring break — and it was GLORIOUS!
Get email updates from Kate
Never miss a post. Unsubscribe anytime!