Adventurous Kate contains affiliate links. If you make a purchase through these links, I will earn a commission at no extra cost to you. Thanks!
New Year's Eve in Bangkok had been on my itinerary for quite a long time — I had long planned to bring in 2011 with two of my travel blogger friends!  Mike of Art of Backpacking, Stephanie of Twenty-Something Travel and I decided to plan a wild Bangkok bash.
Travel Blogger New Year's, we called it.  And we rang in 2011 in style.
We began with dinner at one of my favorite spots in Bangkok: Phra Nakorn Bar and Gallery. This rooftop bar and restaurant is one of my favorite spots in Bangkok: it's a short walk from Khao San Road, but has an almost exclusively local crowd with delicious drinks and incredible views of the skyline.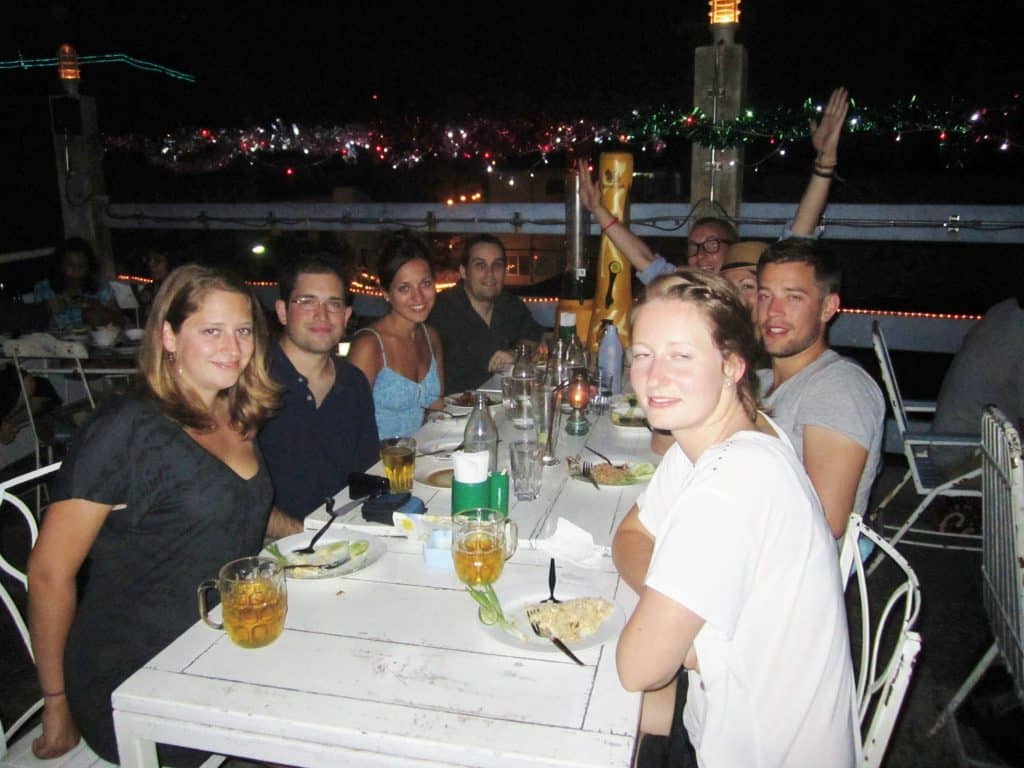 At dinner: me, Mike and Stephanie; Stephanie's travel bud Liz, my digital nomad friend Jack, and, of course, my newest travel companions: Chris, Mona, and Jon.
After dinner, we headed down to Khao San Road.  This is the backpacker hangout of Bangkok and you'll find a party there every night of the week.
But Khao San Road on New Year's Eve?  Beyond crazy.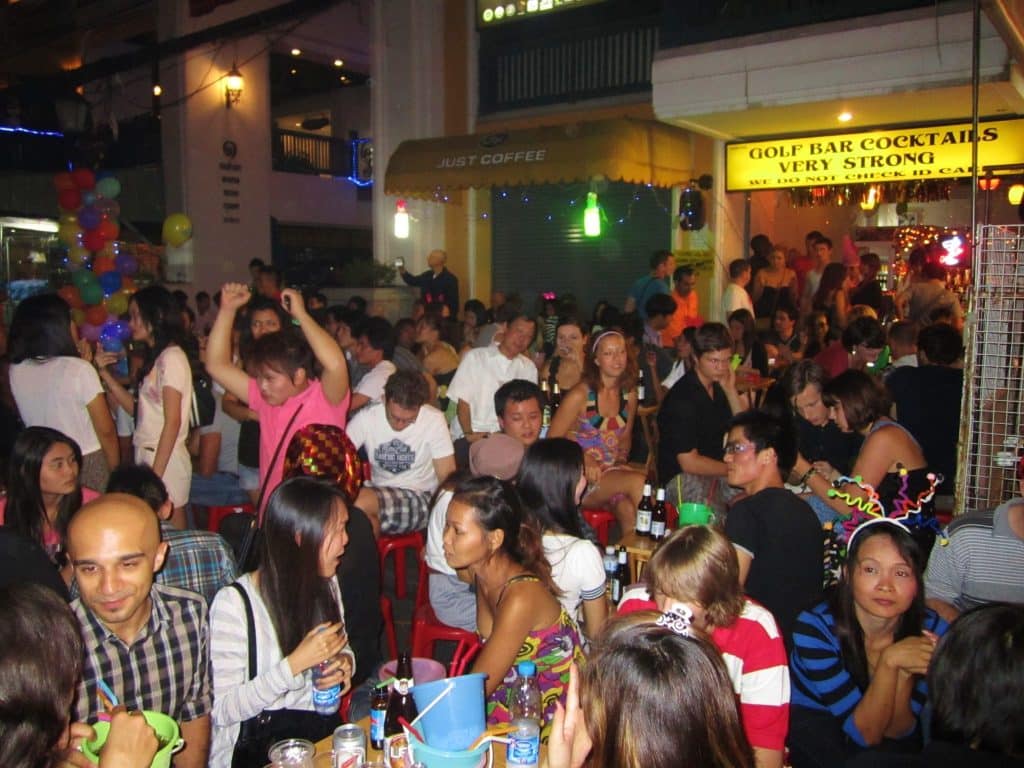 We could barely walk through the crowd-filled street, but we eventually made it to Golf Bar — famous for its "WE DO NOT CHECK ID CARD" embedded on the sign!
Who needs champagne, anyway? For New Year's libations, you can't beat buckets!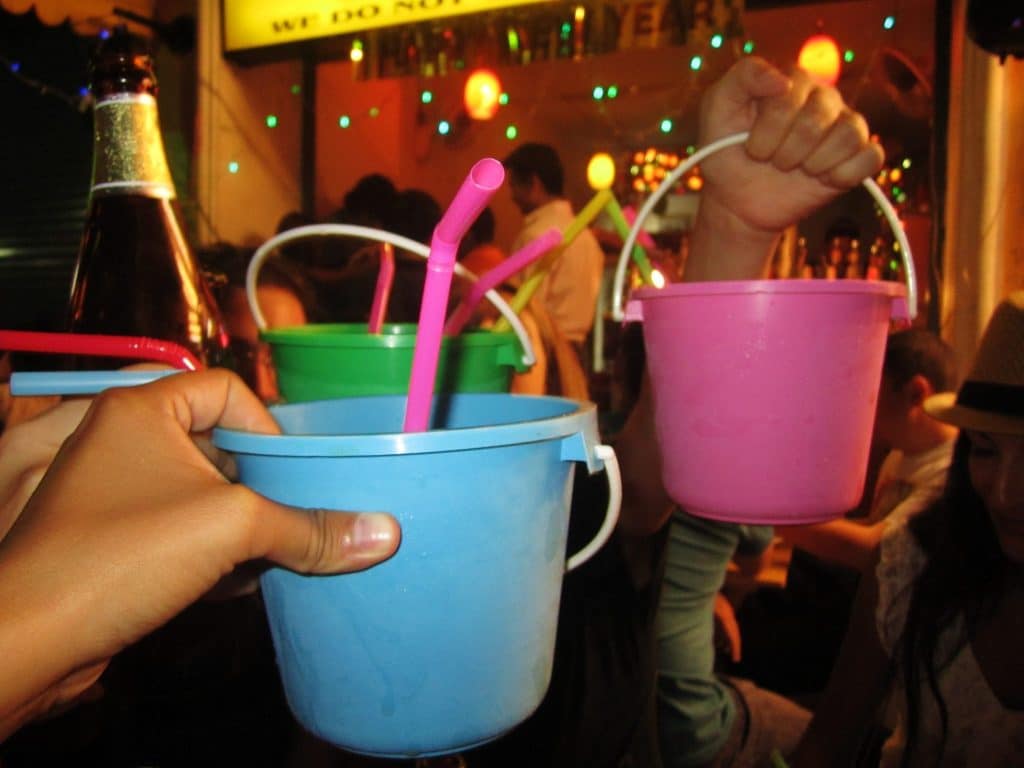 And we consumed.  This is an obligatory photo that you must take while out on Khao San Road.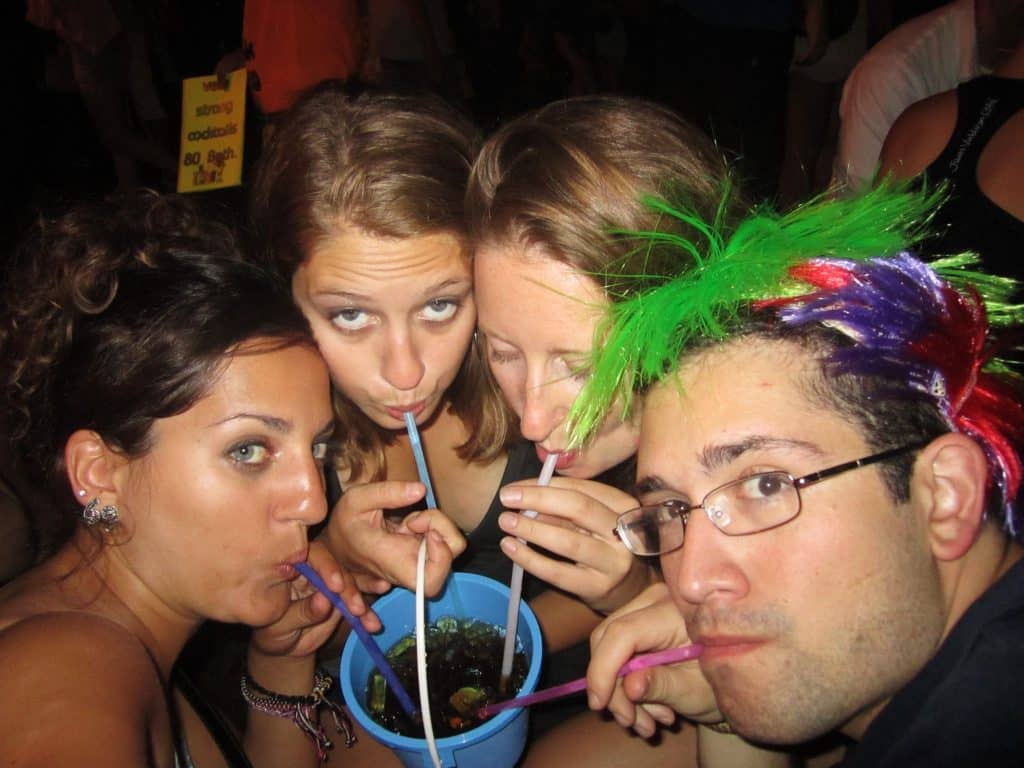 Want to know something embarrassing?  It became the New Year and everyone knew it except for me. There was no countdown — I just thought the crowd had gotten boisterous!
I've always loved bringing different groups of my friends together.  And that's what made New Year's great — to see Mike and Chris chatting about life in China, or the girls sharing buckets, or taking photos of everyone in our group trying on Mike's crazy wig.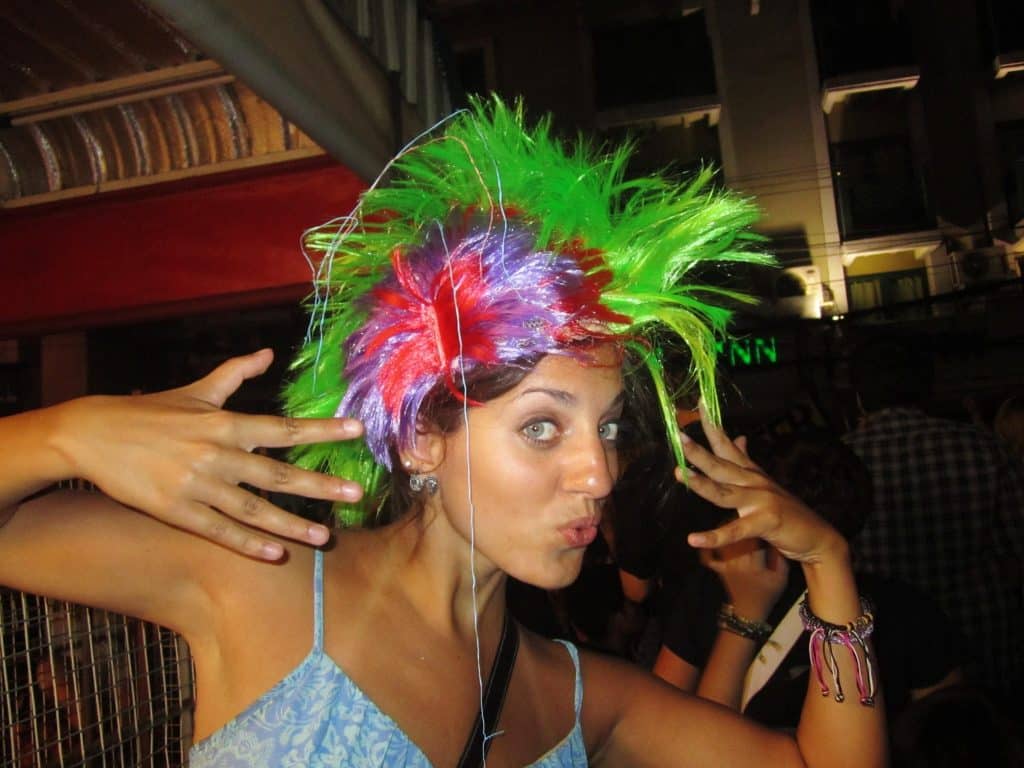 The party went on for quite some time — long after I left in the wee hours of the morning.
A successful Bangkok New Year's Eve?  Absolutely.
Get email updates from Kate
Never miss a post. Unsubscribe anytime!