Adventurous Kate contains affiliate links. If you make a purchase through these links, I will earn a commission at no extra cost to you. Thanks!
While spending the holidays at home in Boston, I took a quick trip to see my sister (and get my India visa) in New York City.
I was fighting a pretty bad cold, so I wasn't motivated to run around the city all day, but I got to see lots of my friends — and I did get a few great Instagram shots.
Here we go:
Good morning from Harlem!  If you're not lucky enough to have a sibling with an apartment in Manhattan, you could always try out timeshare rentals and have an apartment that feels like your own!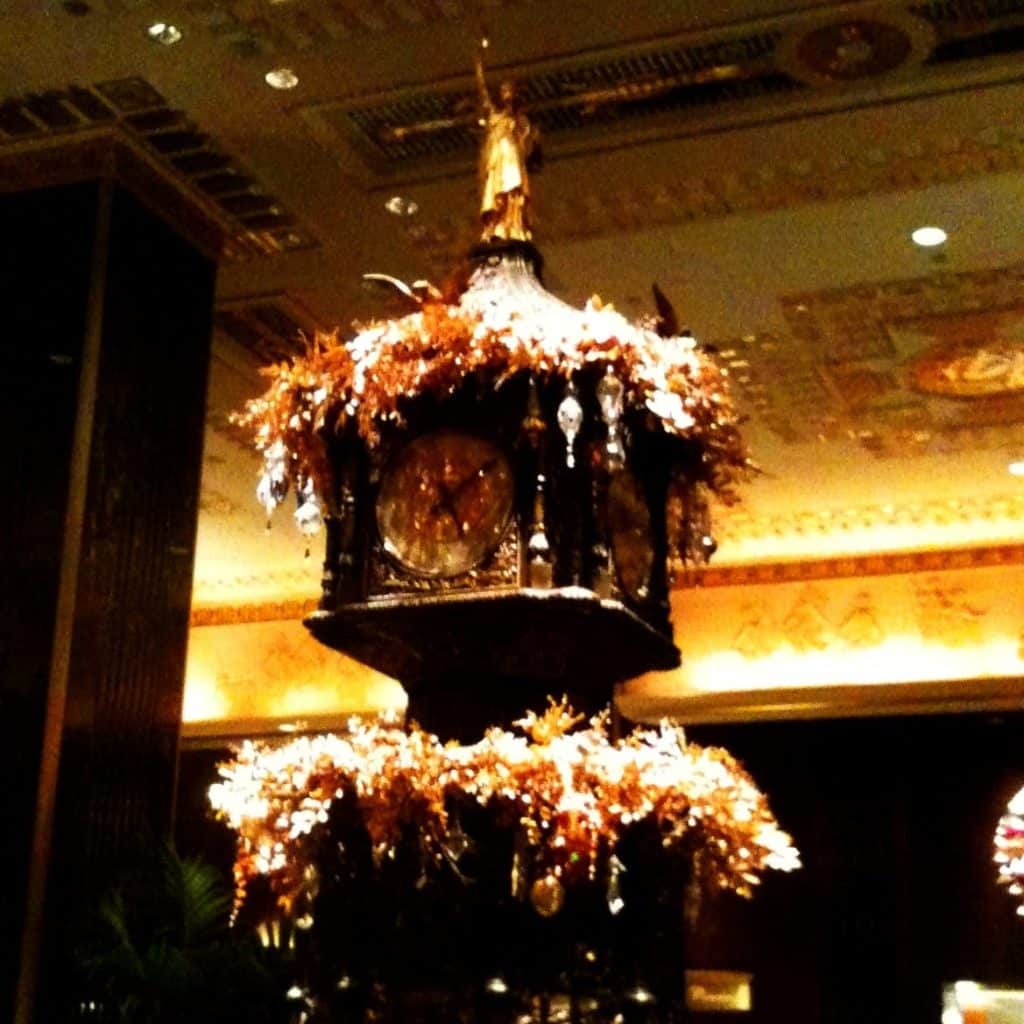 Meet me at the clock!  The Waldorf-Astoria was decked out for Christmas, and I used this as my meeting point with my travel blogger buds Dylan and Nicole.
Pabst Blue Ribbon and tater tots?  Yes, we've arrived in Hipsterville.  I took this shot at Crif Dog in the East Village and it's one of my favorite black and white shots.
Everyone at Crif Dog was a fresh-out-of-college hipster — retro glamwear for the girls, sculpted facial hair for the guys.  I felt old.
And we did have Crif Dog's famous hot dogs.  Mine, on the right, was a bacon-wrapped hot dog with avocado and sour cream.  It was made with so many of my favorite foods!!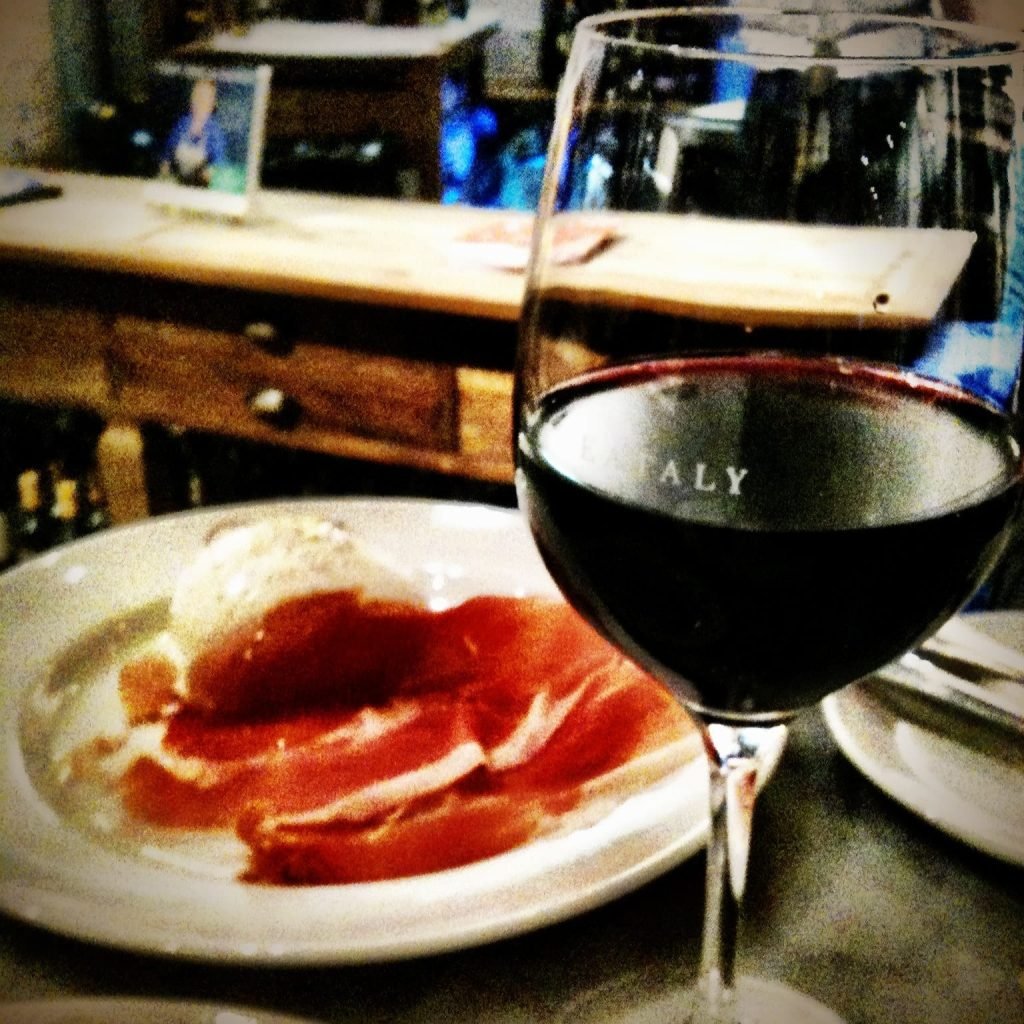 Our next stop: Eataly, Mario Batali's combination gourmet shop and restaurant.  One strange thing: as soon as we got to Eataly, everyone was MY age!
If the early twenty-somethings are in the East Village and the late twenty-somethings are in Midtown, where are the mid-twenty-somethings?
At any rate, I always tell people that the easiest way to get to my heart is with cured meats and red wine.
The meat case at Eataly was impressive.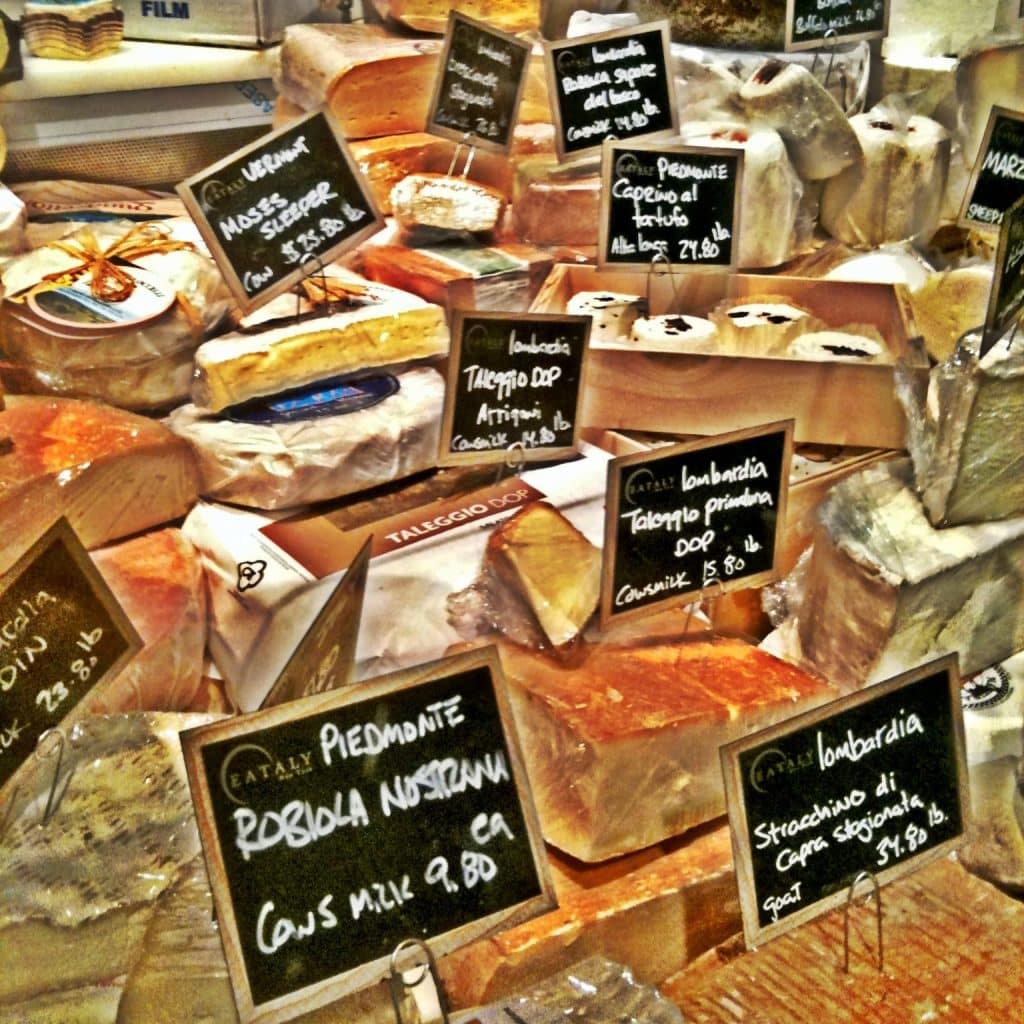 But it wasn't nearly as impressive as the cheese.  How amazing do those cheeses look?  I wanted to eat them all.
And to conclude:
India visa: acquired.  Not the easiest or cheapest visa to get, but well worth it.
See you later, New York.  125th Street will still be there when I return a few months from now.
Get email updates from Kate
Never miss a post. Unsubscribe anytime!