Adventurous Kate contains affiliate links. If you make a purchase through these links, I will earn a commission at no extra cost to you. Thanks!
Prior to this past May, I had been to Wales precisely once — and I hadn't seen much more than a fire in the ferry terminal and hot Welsh firemen to the rescue.
So I knew I had to get back to Wales! Luckily, Chester is located right on the Welsh border.  While many Brits prefer to find cheap holidays abroad, even more stay within the country, and often visit Wales.  Dave grew up spending time in Abersoch on the southwest Welsh coast.
But on this day, we stuck to North Wales.  Here is a collection of photos from that day.
Our journey first took us to Conwy Castle.
Conwy (pronounced Conway) is located on the central north coast of Wales. The Castle was built in the 13th century and defended both the city and the harbor for generations.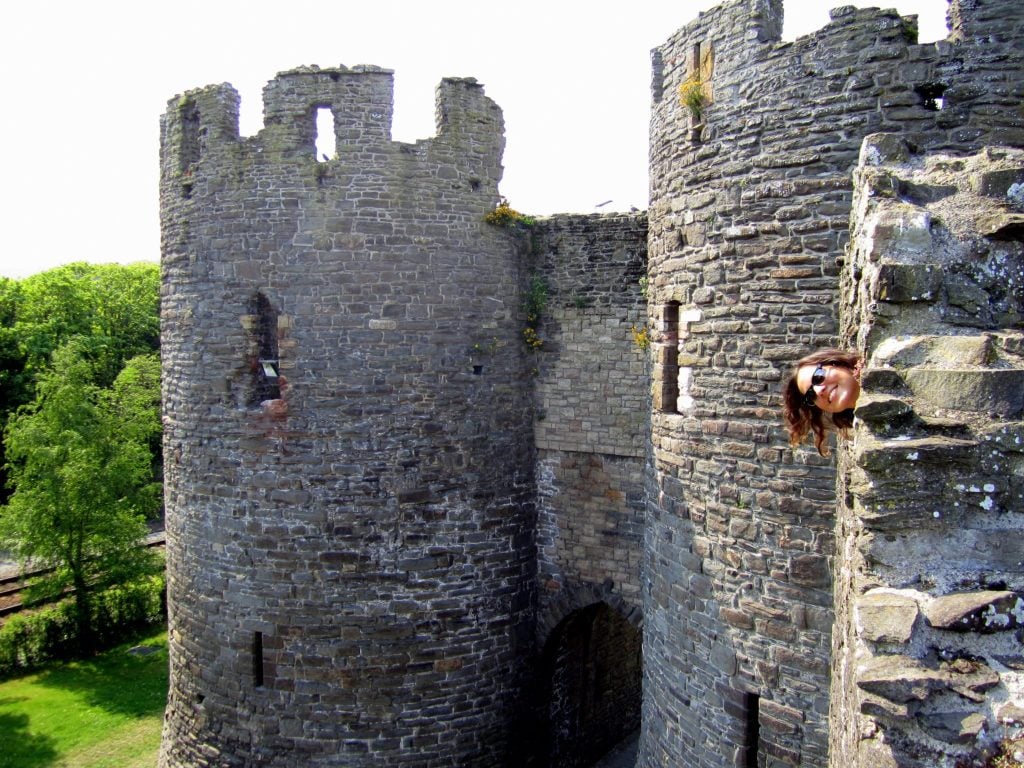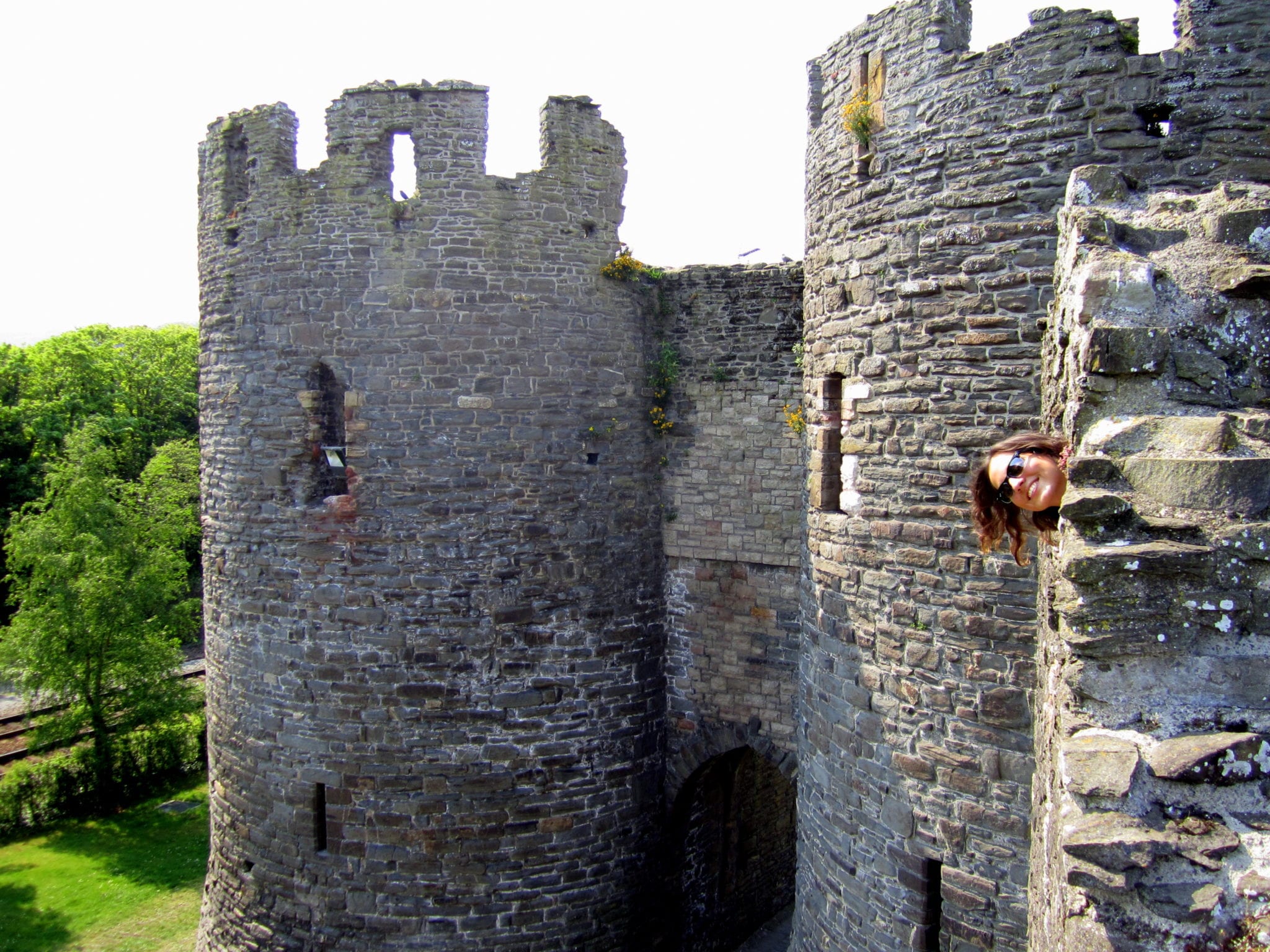 CASTLE!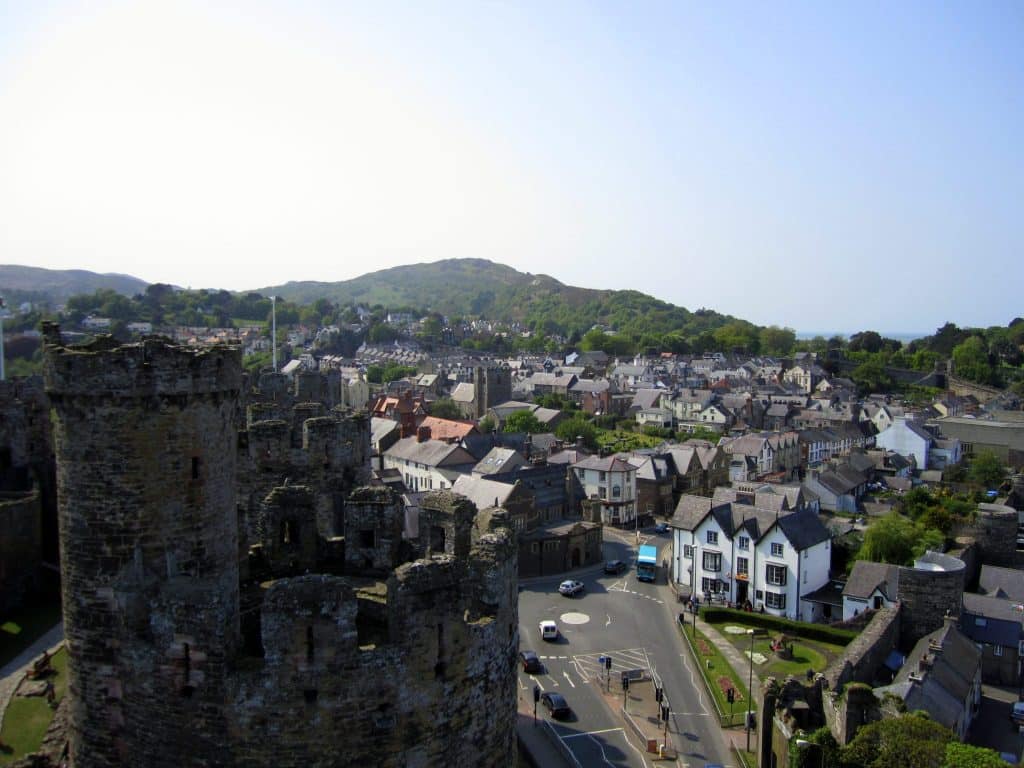 Most spectacular were the views from the castle — they alone were worth the price of admission.
Conwy is a lovely little town — perhaps a bit on the touristy side, but quite charming.
Conwy is also home to the smallest house in Great Britain.  They measured it.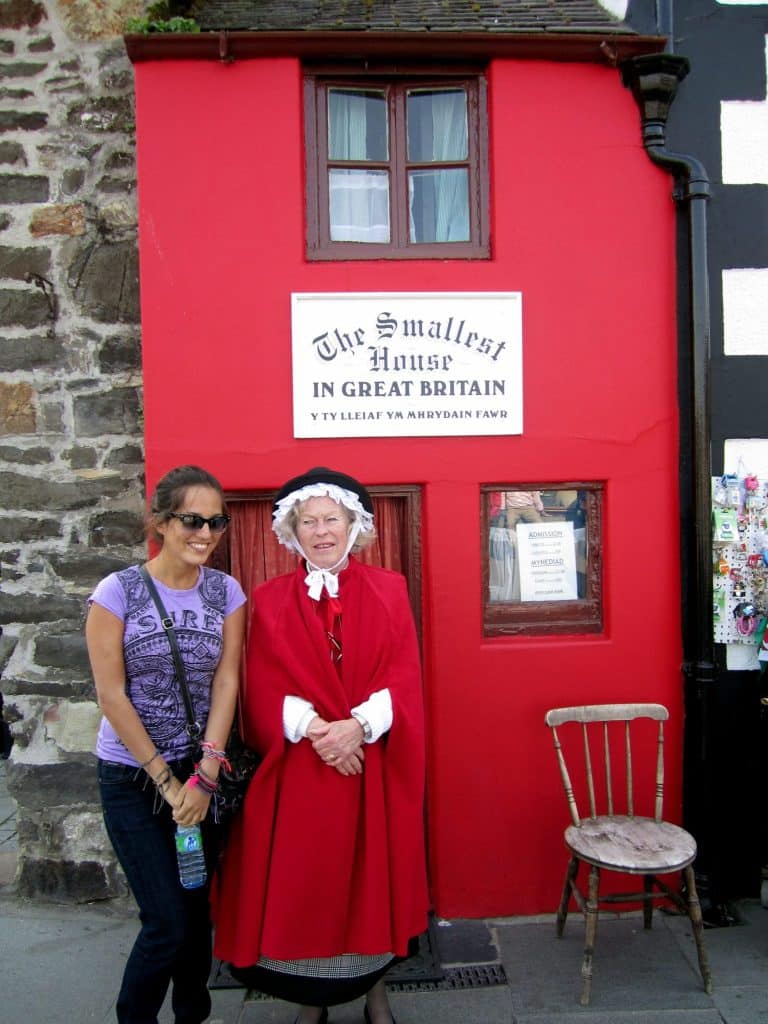 Believe me, it was small. There's no point of showing a photo of the inside because there was no space to take a picture!
From the way the owl was looking at that little dog, we thought it was going to eat it!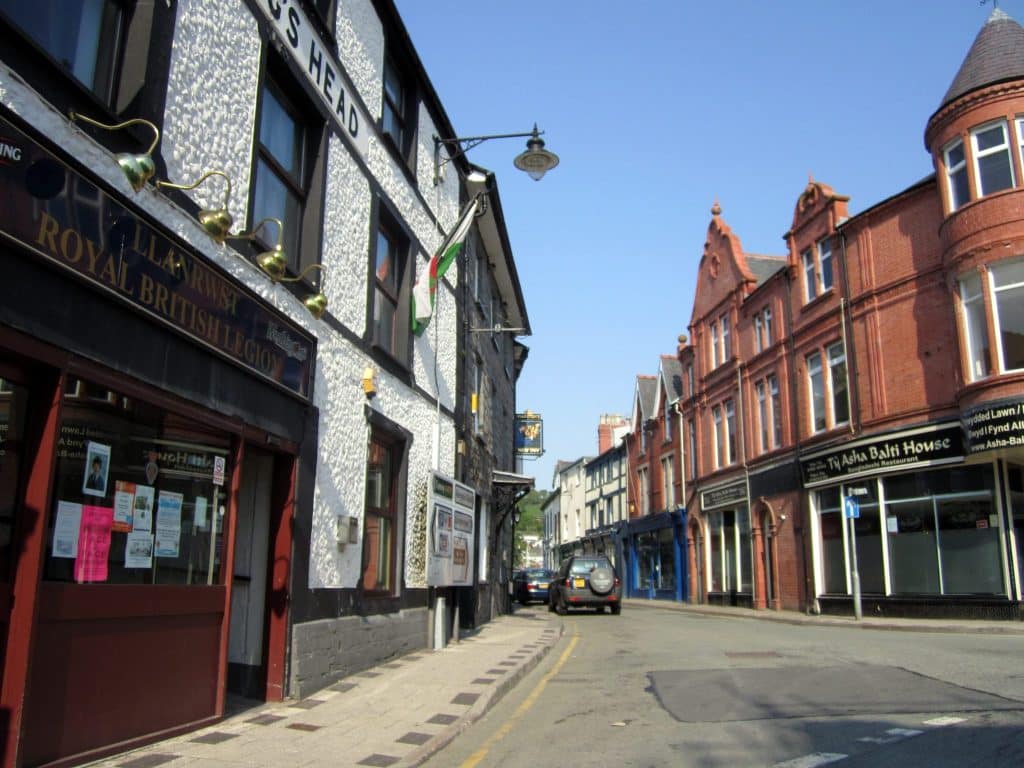 After exploring Conwy, we took a long drive through the countryside, passing through blink-and-you'll-miss-it small towns like this one.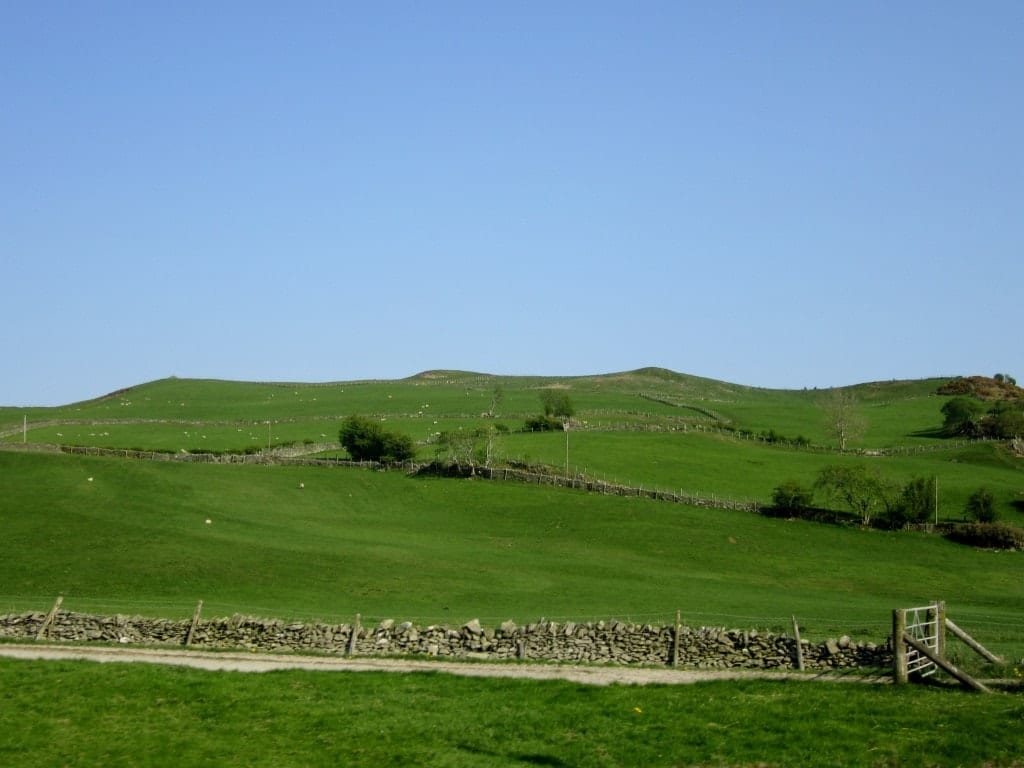 But mostly it was farmland, punctuated with ancient rock walls that kept the sheep penned in.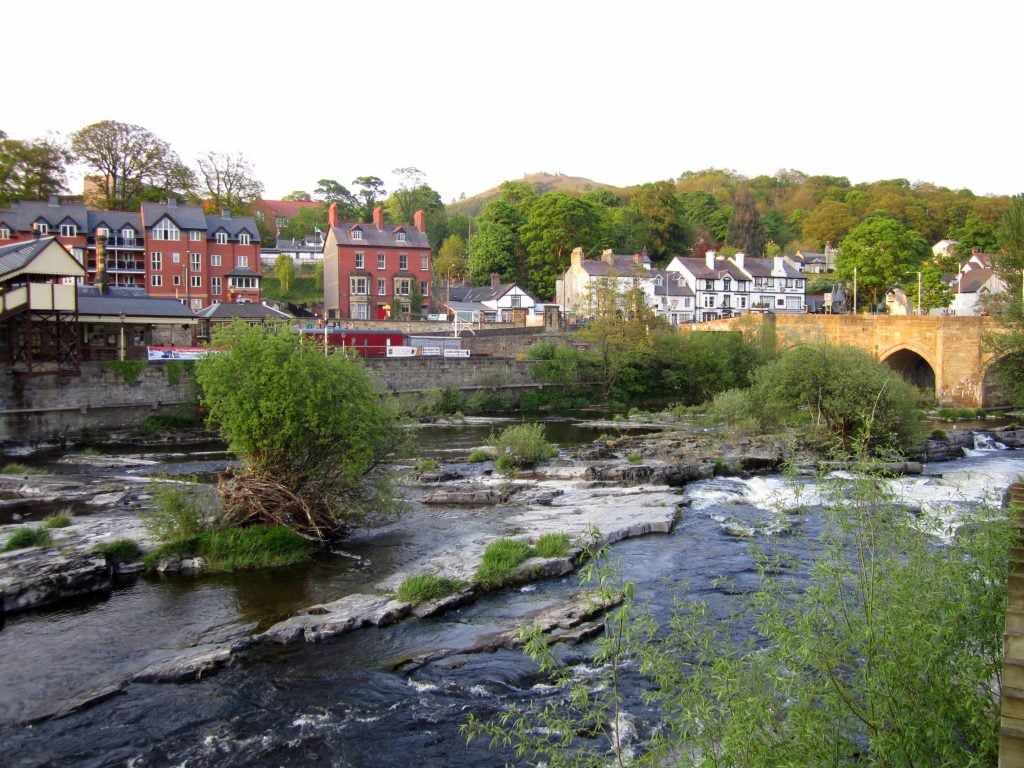 Llangollen was our evening stop. This small town is picture-perfect and straddles the River Dee — which ends up in Chester!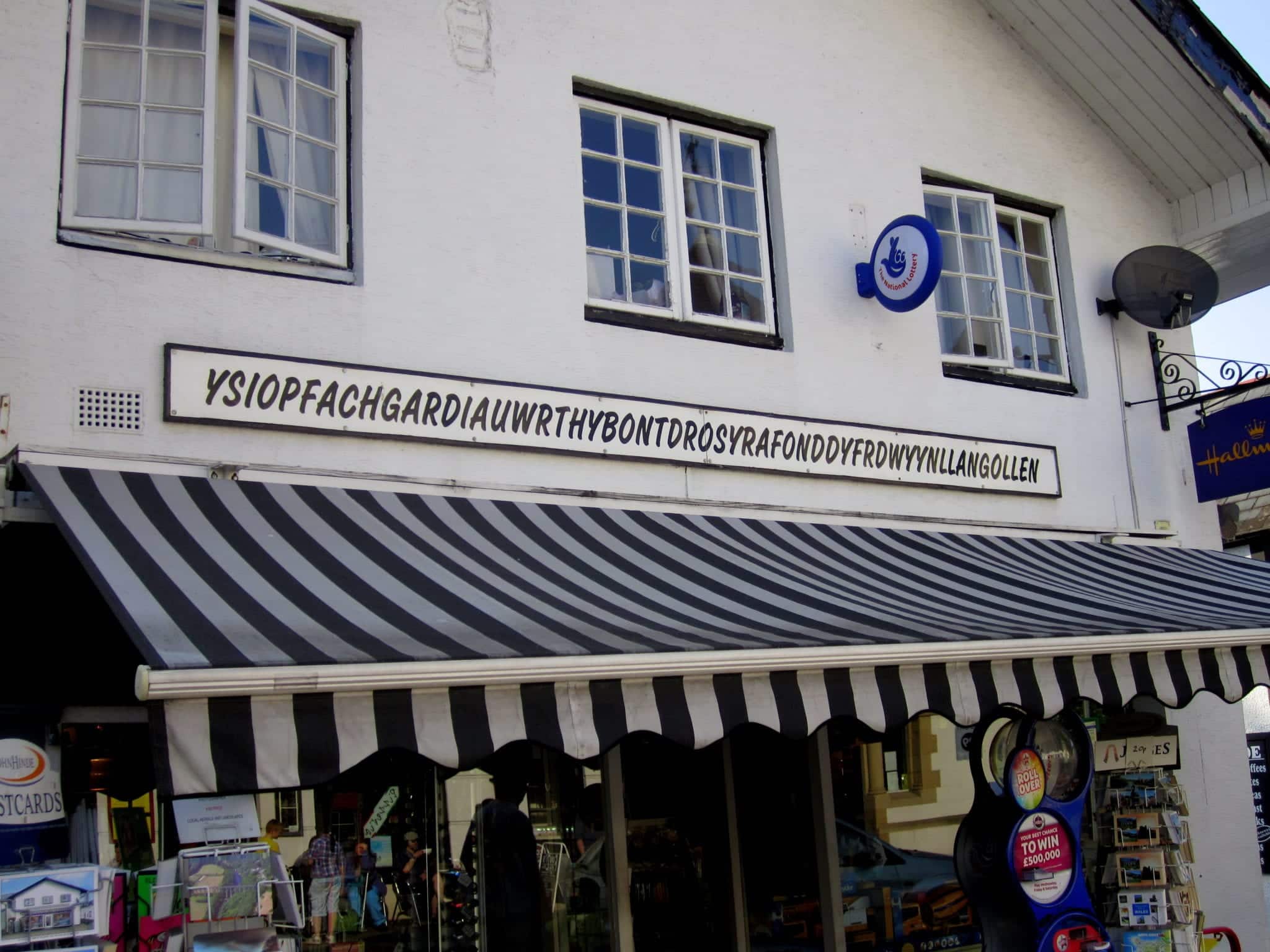 This says something along the lines of "This is the longest store name in Llangollen."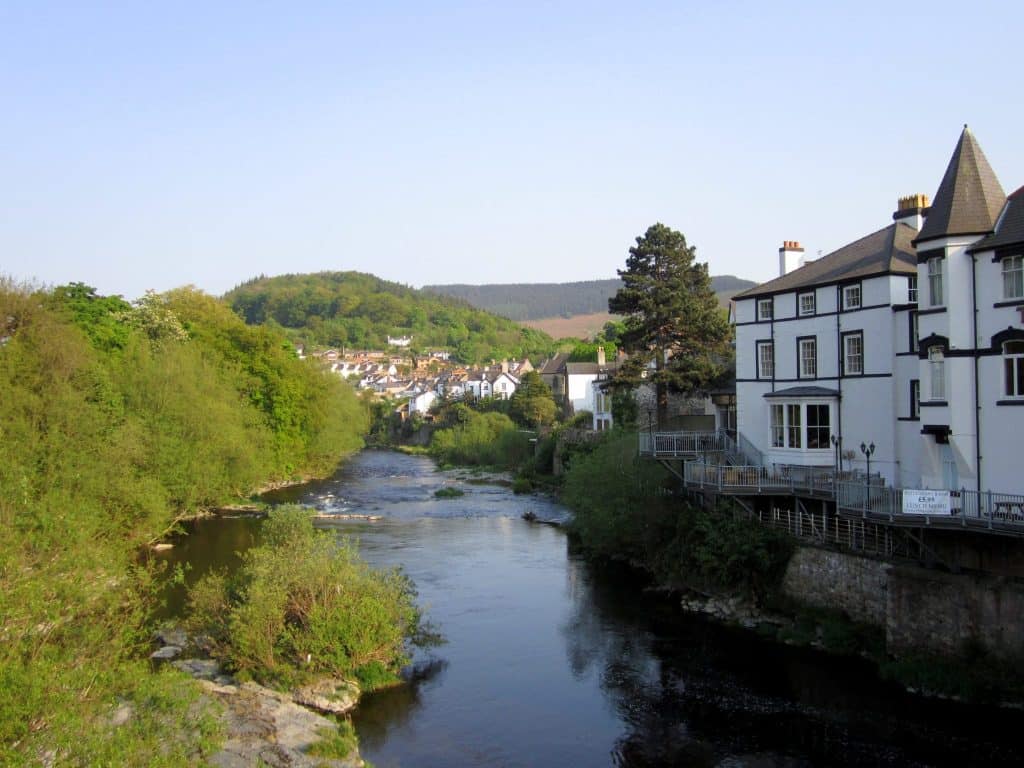 Another lovely view.
I've been pondering it for months, and I still can't imagine what horse-drawn boat trips look like!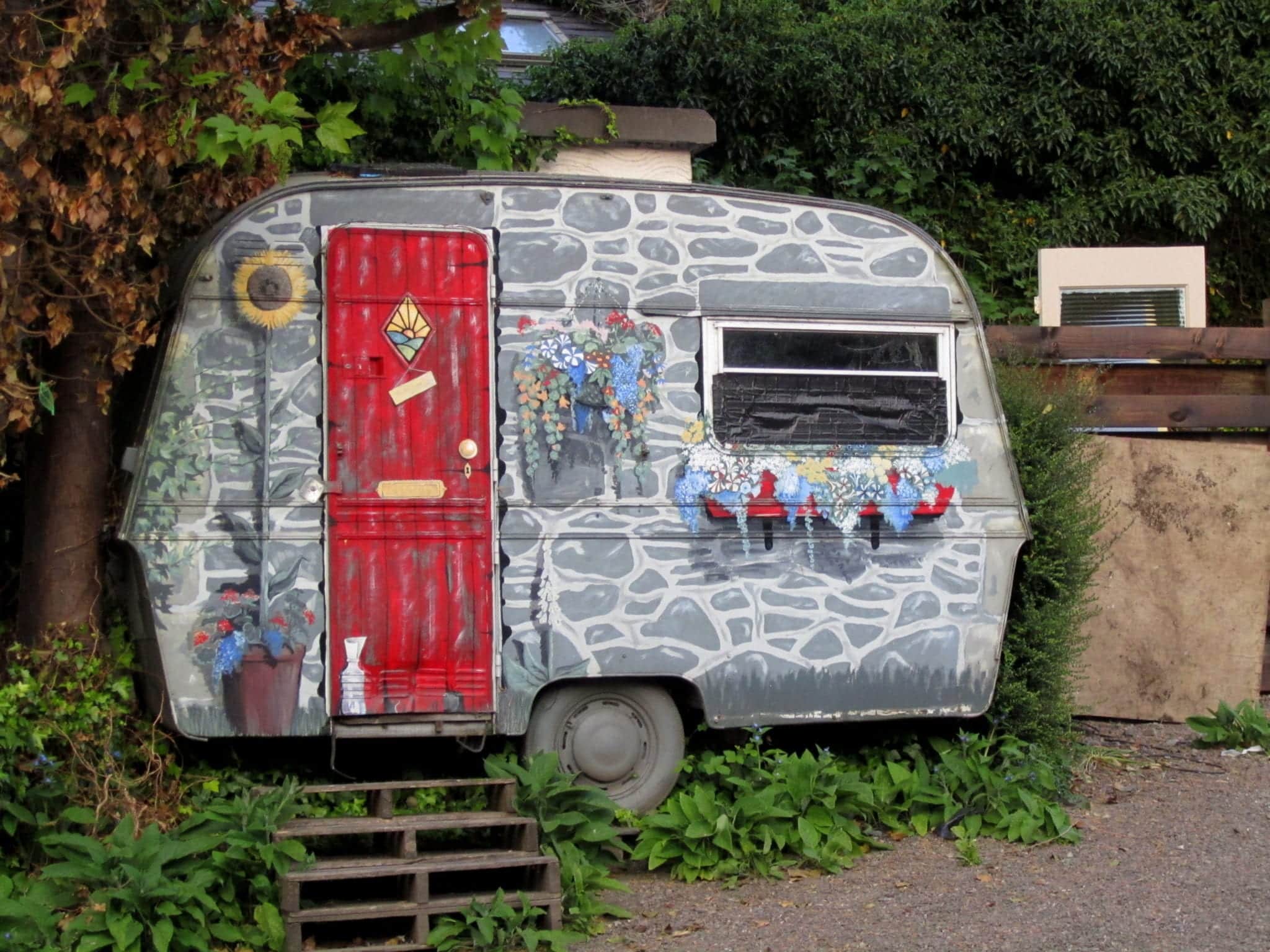 This trailer was one of the best examples of trompe l'oeuil art I've ever seen.
It was a lovely day, and a perfect day trip from northwest England.  If you're a fan of driving around through beautiful countryside and charming towns, North Wales is definitely worth exploring!
Get email updates from Kate
Never miss a post. Unsubscribe anytime!