Adventurous Kate contains affiliate links. If you make a purchase through these links, I will earn a commission at no extra cost to you. Thanks!
I didn't spend all my time in Knysna ensconced in my treehouse — I also spent time exploring the fun, low-key town and its relaxing waterfront.  This photo essay has a twist — it was done entirely on my Samsung Galaxy SIII! Here are my favorite photos from Knysna: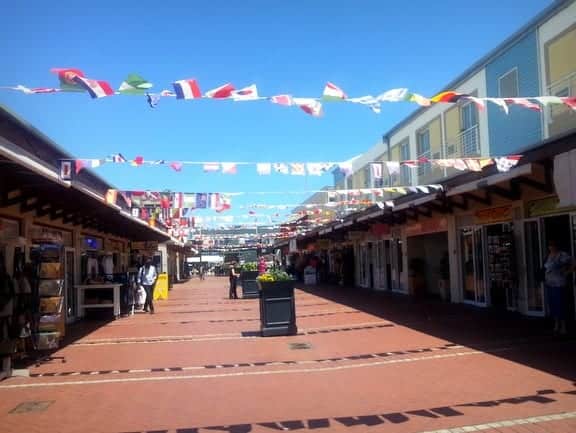 Knysna is a surprisingly international destination.  These flags from around the world represent the many countries of the visiting boats.  They've had boats representing more than 100 countries!
South Africa constantly reminds me of different regions of the United States.  This shot?  Could be California, or maybe a coastal part of Texas.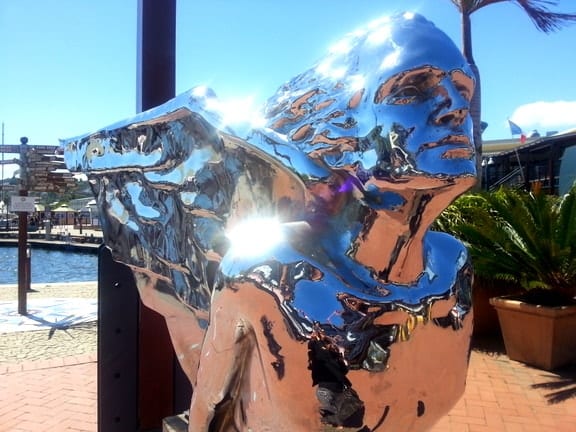 The waterfront has a few art installations.  I liked this chrome angel the best.  Just make sure not to stare directly into it when the sun is shining!
This was the third pole with arrows pointing to cities that I saw in South Africa — there was one in Cape Town and another at the Cape of Good Hope.  Everything is pretty far from South Africa.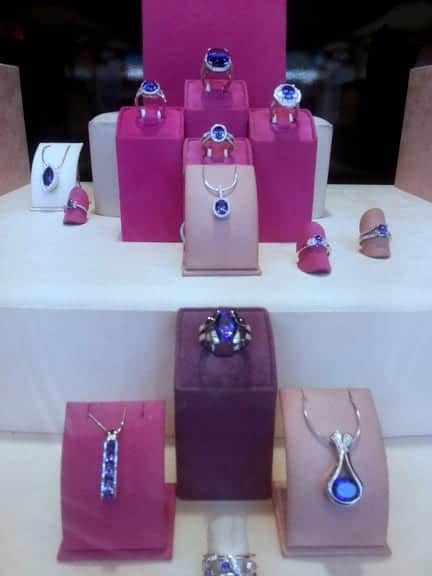 Though tanzanite originates in Tanzania only, you see it for sale everywhere in South Africa — and the Knysna waterfront is no exception. It's an absolutely beautiful stone, and one of my favorites — but be warned, it's very soft.  A tanzanite ring worn often will look awful after a year.  Take my advice and stick to earrings and necklaces.
Is this not the coolest oyster shack you've ever seen?  I love it.  And I could easily imagine it at home in Massachusetts.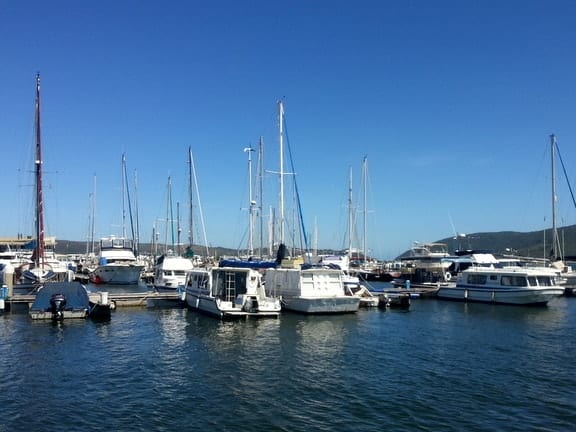 There were hundreds of boats in Knysna.  This was only the spring — I can't imagine how much crowded it gets in the summer.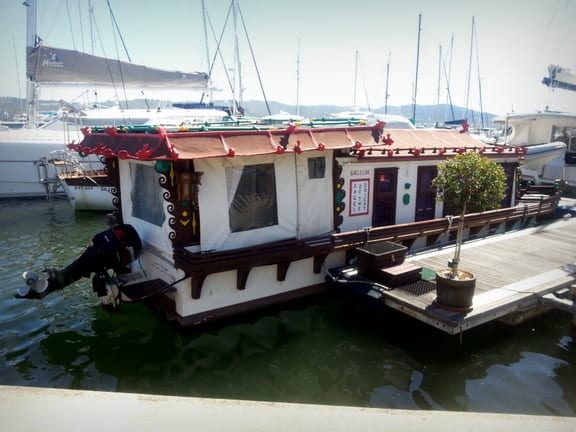 And the award for the coolest boat goes to the Angel of the Orient!  I'd love to meet the people who own this little houseboat.
Evaluating the Galaxy SIII as a Camera
First things first — the Galaxy SIII is an excellent mobile camera.  Samsung has put out an excellent device that has the potential to lead the field in mobile phone photography.  The Intelligent Camera has several unusual features that you won't find on other smartphones, like taking photo from video and shooting in bursts.
The problem?  The apps.  Android photography apps are good — but not great, and certainly not excellent.  There are lots of options for basic functions (cropping, adjusting saturation/brightness/contrast, frames), and there are several apps with filters, but I struggled to find anything remotely high-level and professional.  Whenever I searched for "best Android photography apps," I was surprised at how many of them disappointed me.
That means there's an enormous opportunity for a smart developer. If you're an Android developer, if you're able to create an app along the lines of Apple app Snapseed — or, hell, even something along the lines of Apple app Camera + — you have the opportunity to make crazy money, because this app is needed.
If this camera gets a good app behind it, it will be unstoppable. The apps I use the most and recommend are CameraZoom (for most shots), ProHDR (for HDR shots), and PhotoGrid (for collages).
The Takeaway
The single fact that the Galaxy SIII phone is so good to begin with makes me happy to be sticking with it.  I expect many more innovations in apps in the next year, and I'm sure someone will build something worthy of this camera.
My trip to Knysna was sponsored by Samsung, who also gifted me a Galaxy SIII.  All photos in this post were taken with the Galaxy SIII.  All opinions, as always, are my own.
Get email updates from Kate
Never miss a post. Unsubscribe anytime!