Adventurous Kate contains affiliate links. If you make a purchase through these links, I will earn a commission at no extra cost to you. Thanks!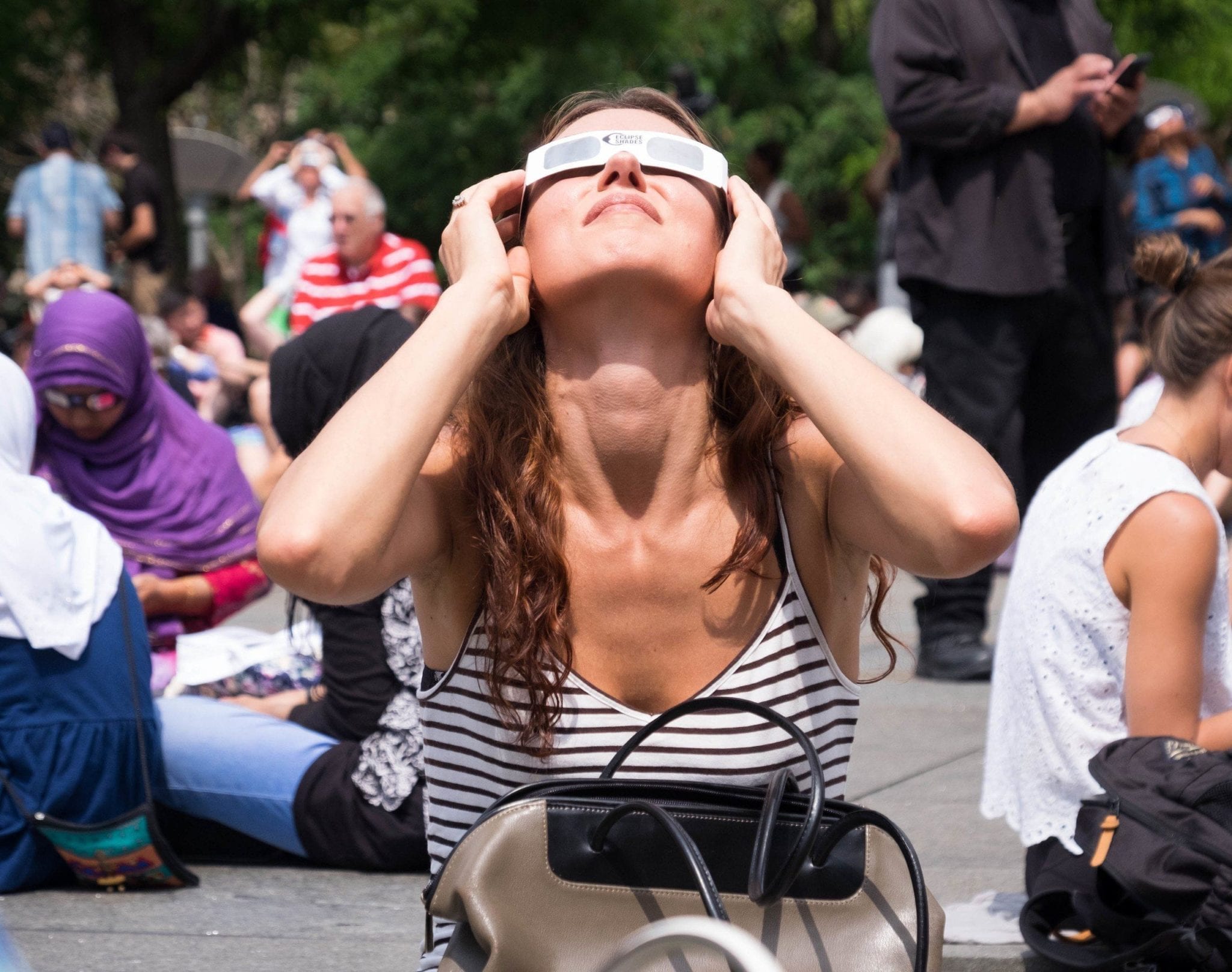 As a total eclipse appeared across the United States, darkening the sky from Oregon to Nebraska to South Carolina, dozens of my blogger friends road tripped to the path of totality to see the eclipse in person.
Me? Nah.
Traveling for the eclipse kind of seemed like something I'd do — especially since I still haven't been to Nashville, which was in the heart of the path — but this August was a very busy work month for me and it wasn't a great time for another trip.
Instead, I chose New York.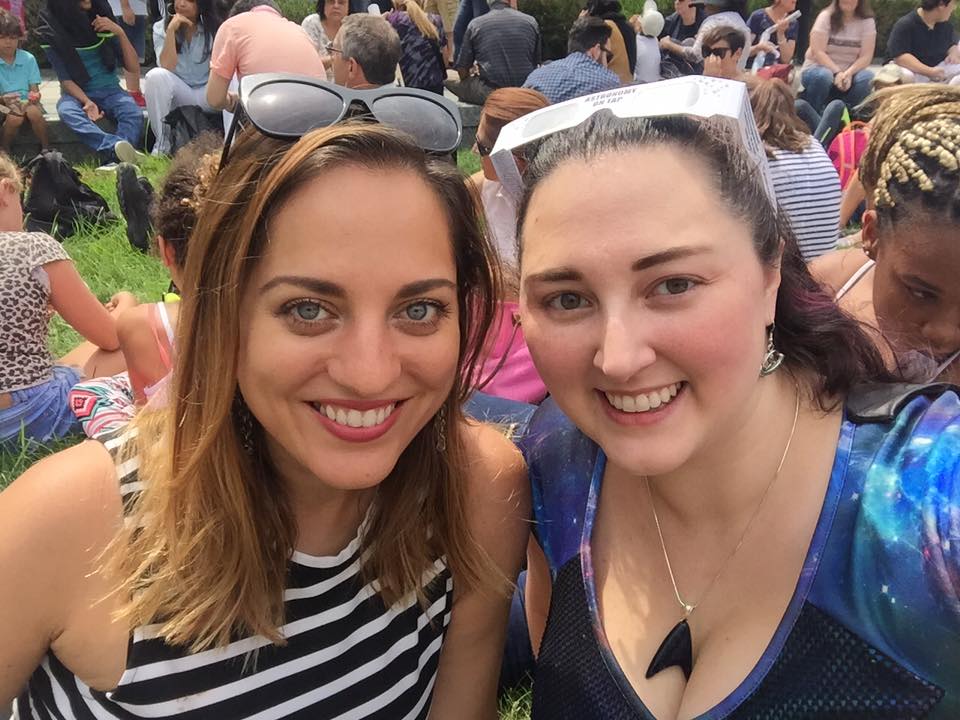 My friend Amy invited me to join her at the Museum of Natural History, which was putting on several events for the eclipse, including a party on the terrace. I was in! We both dressed up and Amy's galaxy dress got her a million compliments!
And even though the sky didn't completely darken — New York had about 70% coverage — it was so worth it to go to the event.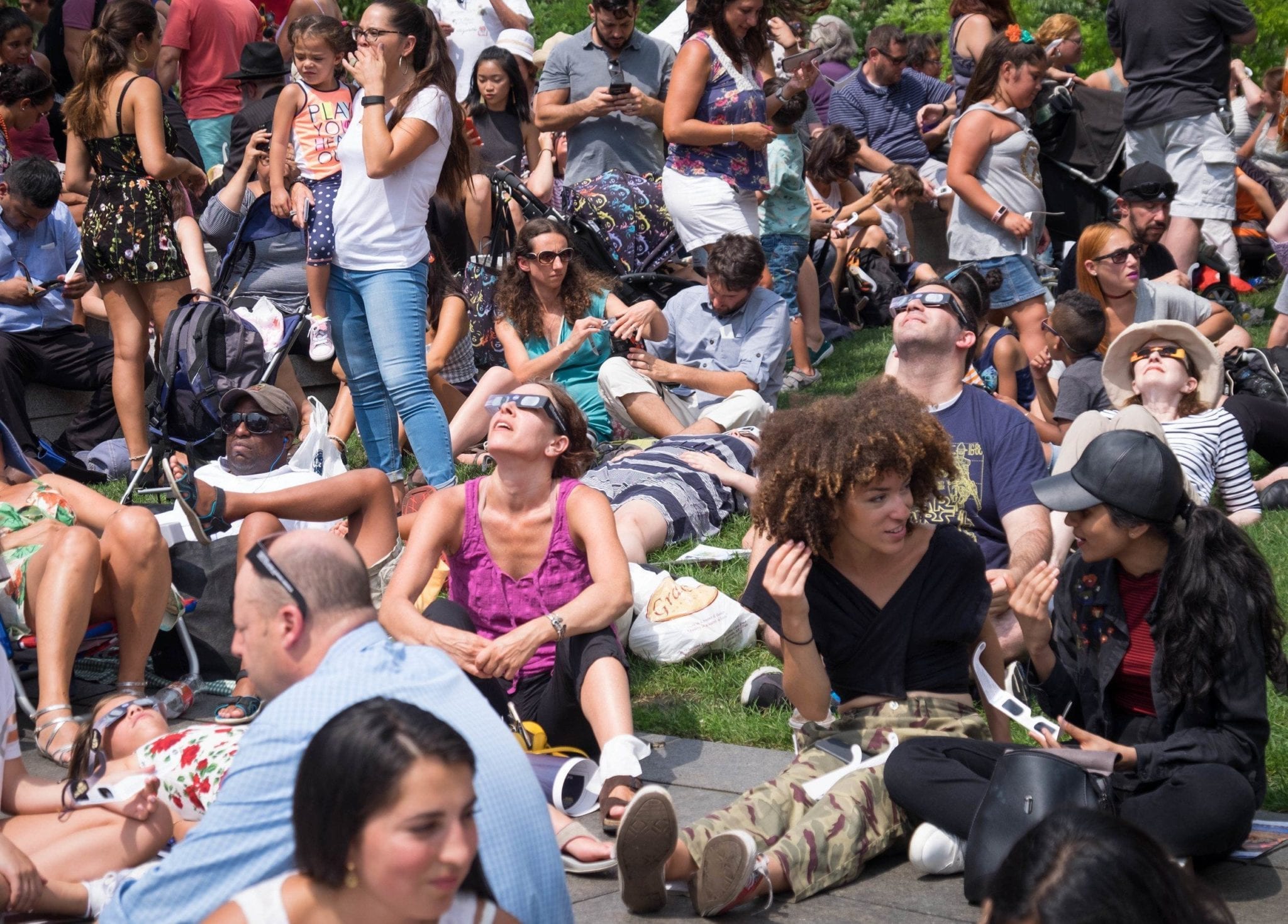 This was everything that I love about New York.
People from all walks of life coming together to celebrate science and nature. New Yorkers of every age and size and color, plus plenty of guests visiting from around the world. People with families, people with friends, people who came solo. People making new friends all around them. Everyone in one place, equally enthralled by what lay before us.
My heart swelled with happiness. For the millionth time, I knew I moved to the right city.
Being a photographer is like constantly being itchy. Everywhere you go, you see potential shots appear before you and the only cure for the itch is to take that photo. Usually I'm that way with scenery — but on this day, it was all about the people. I'm usually quite shy about photographing people, but an event like this was perfect because everyone was happy, distracted, and wearing dark glasses.
Here are some of my favorite shots of the day. I hope you enjoy them.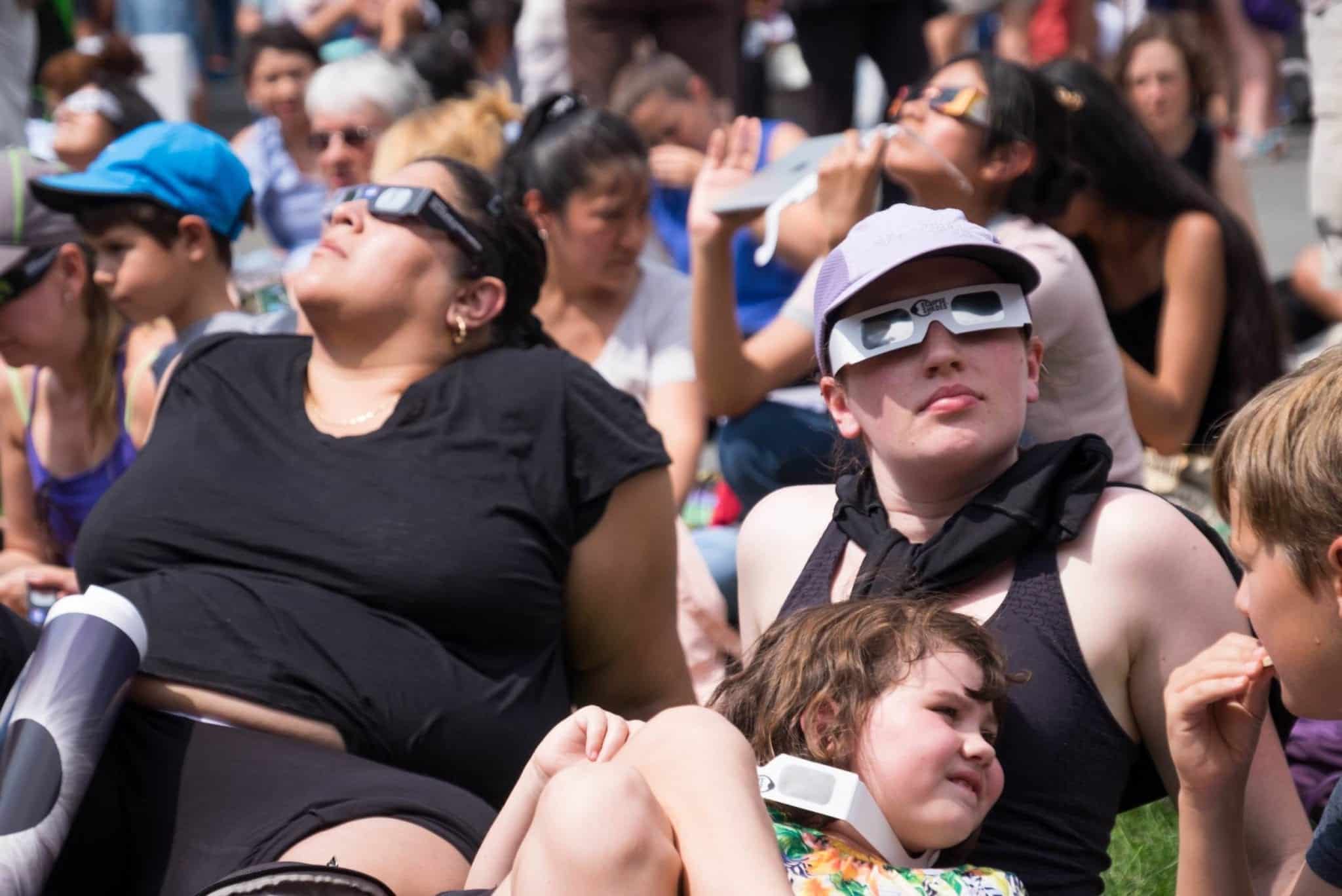 Getting ready for the show to begin.
I wonder if these girls coordinated their outfits in advance.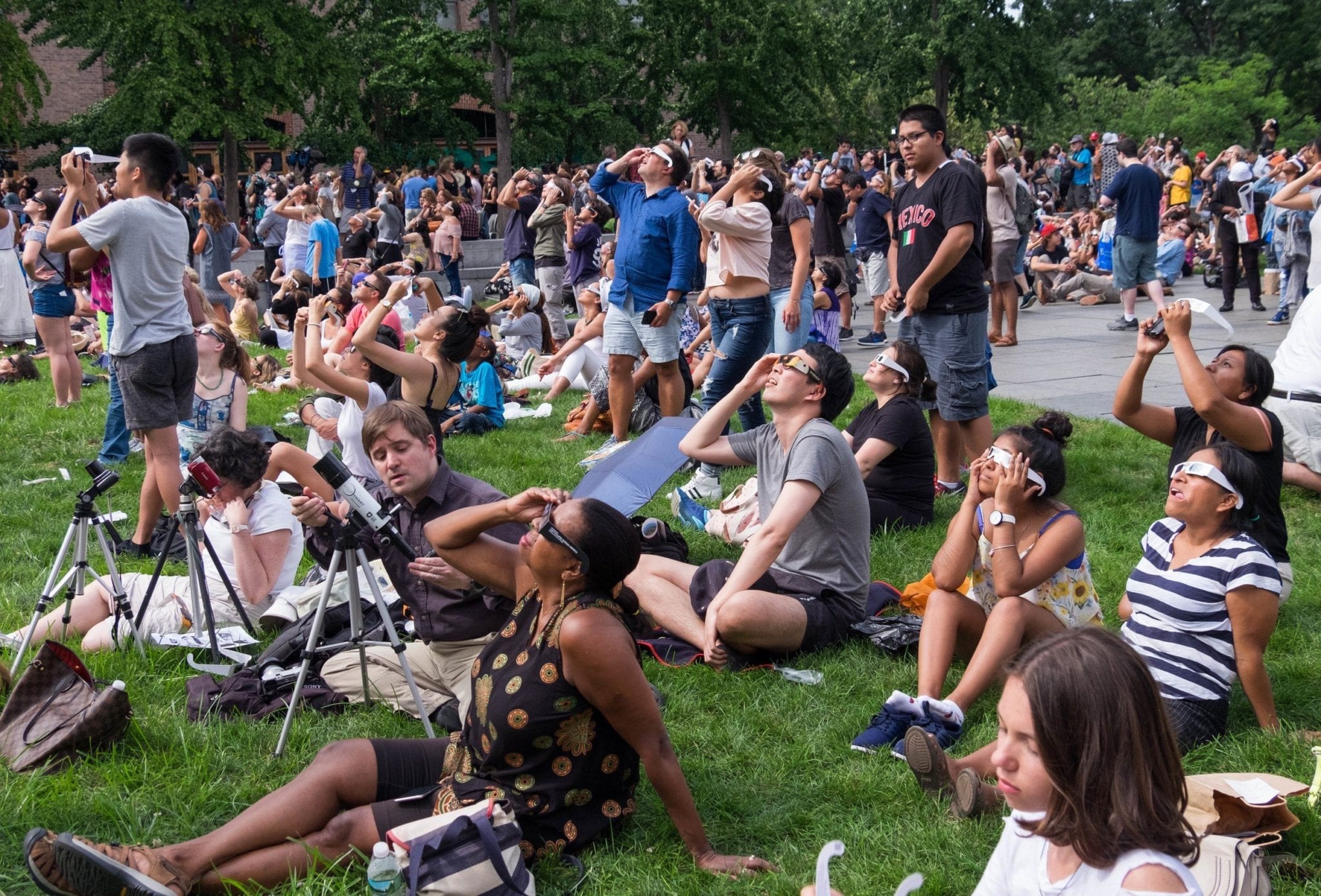 Everyone had either glasses or mini telescopes!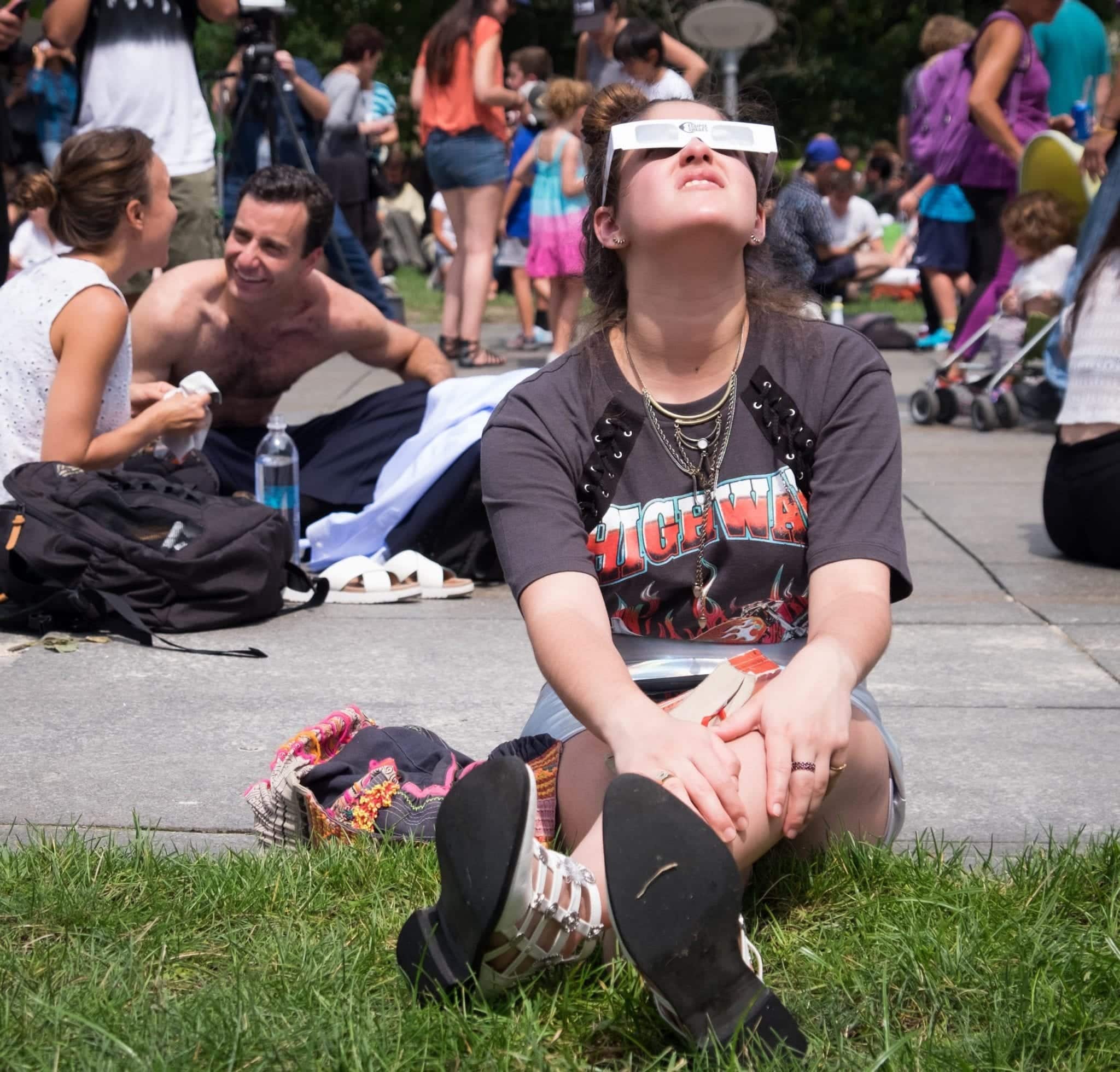 If you've never worn eclipse glasses, they block out EVERYTHING except the sun! It's almost like wearing opaque lenses. That made getting candid shots a lot easier…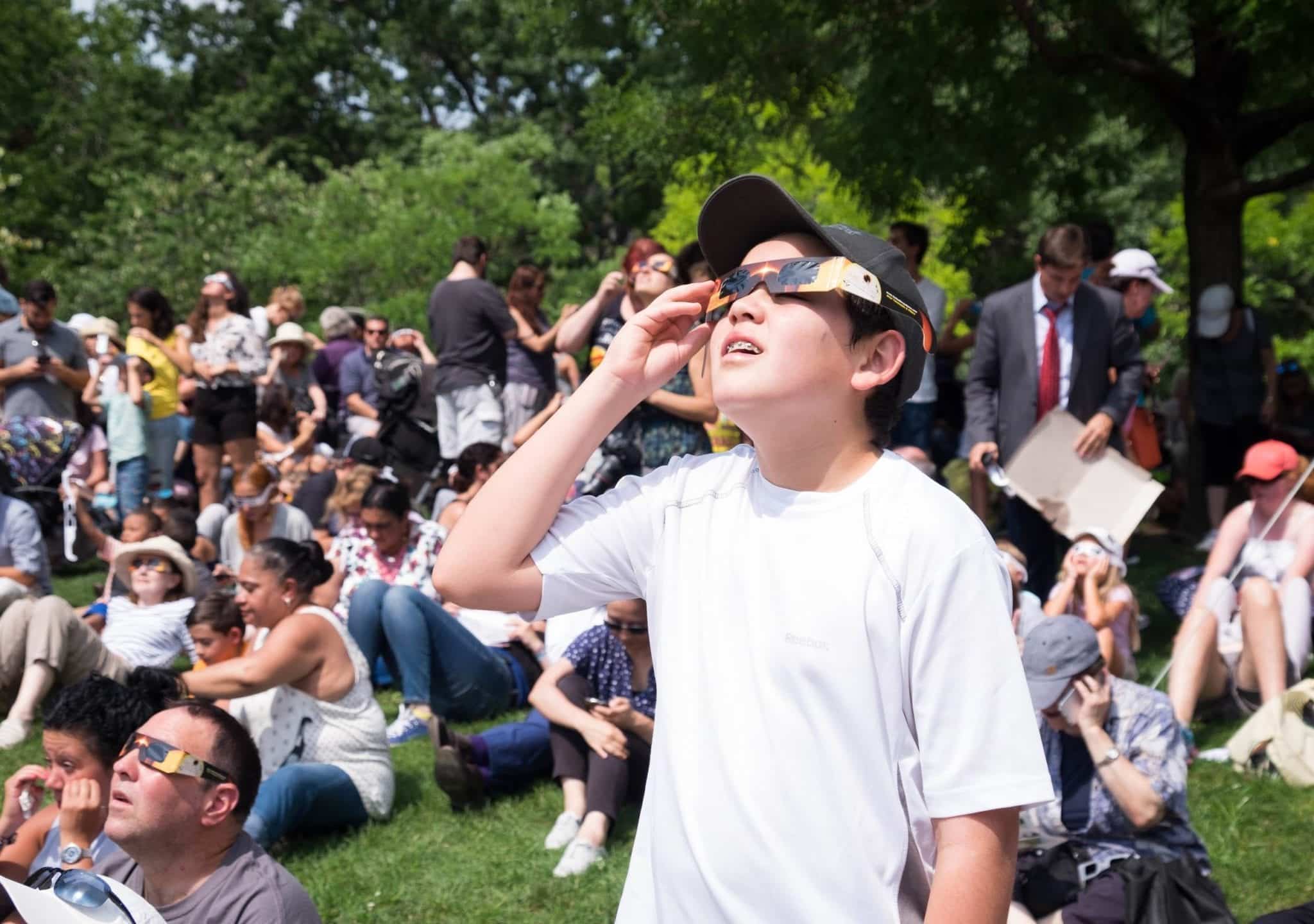 I love this kid! So enthralled, and those braces!!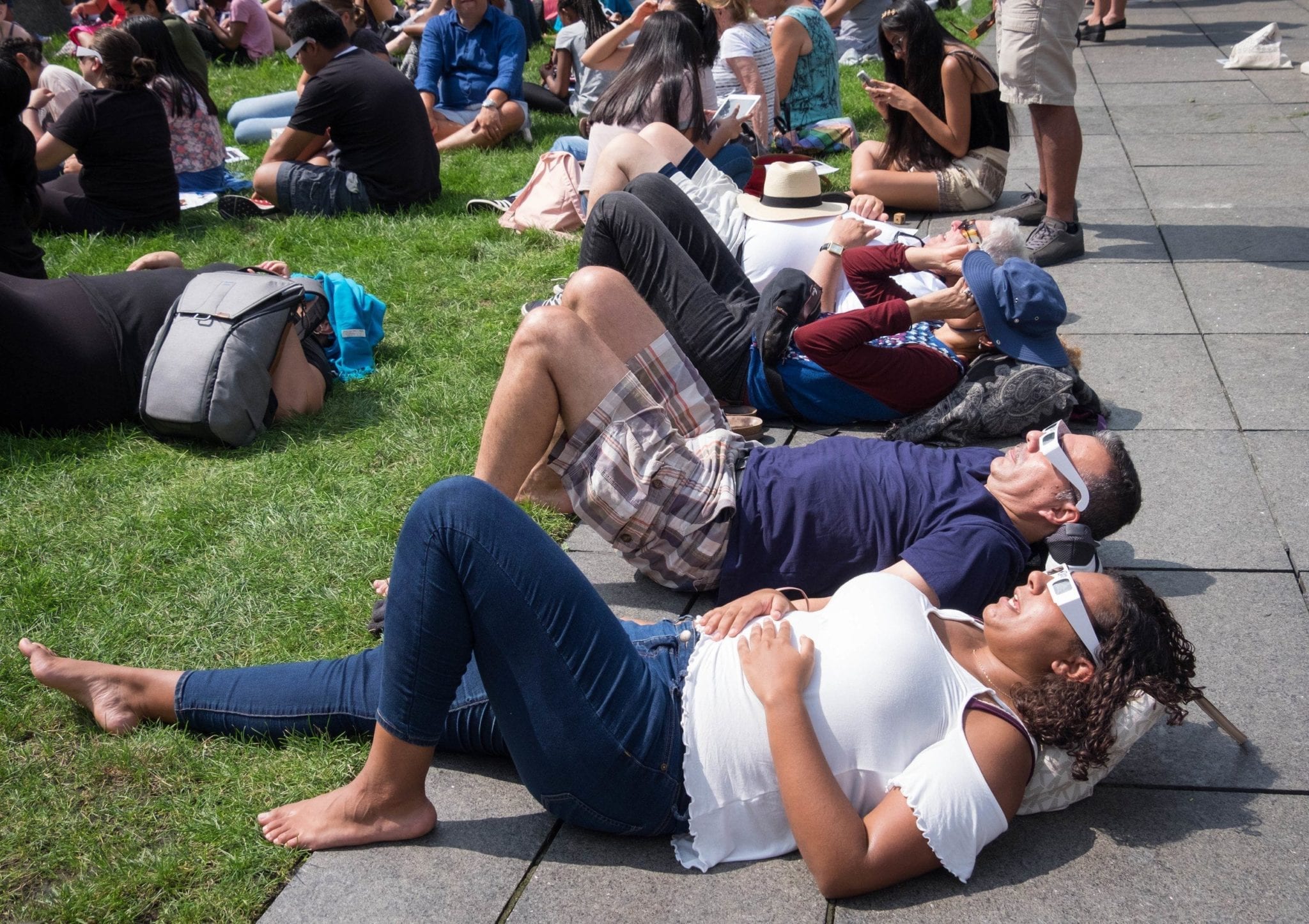 Staking out the best spot on the terrace!
I love this father-son shot!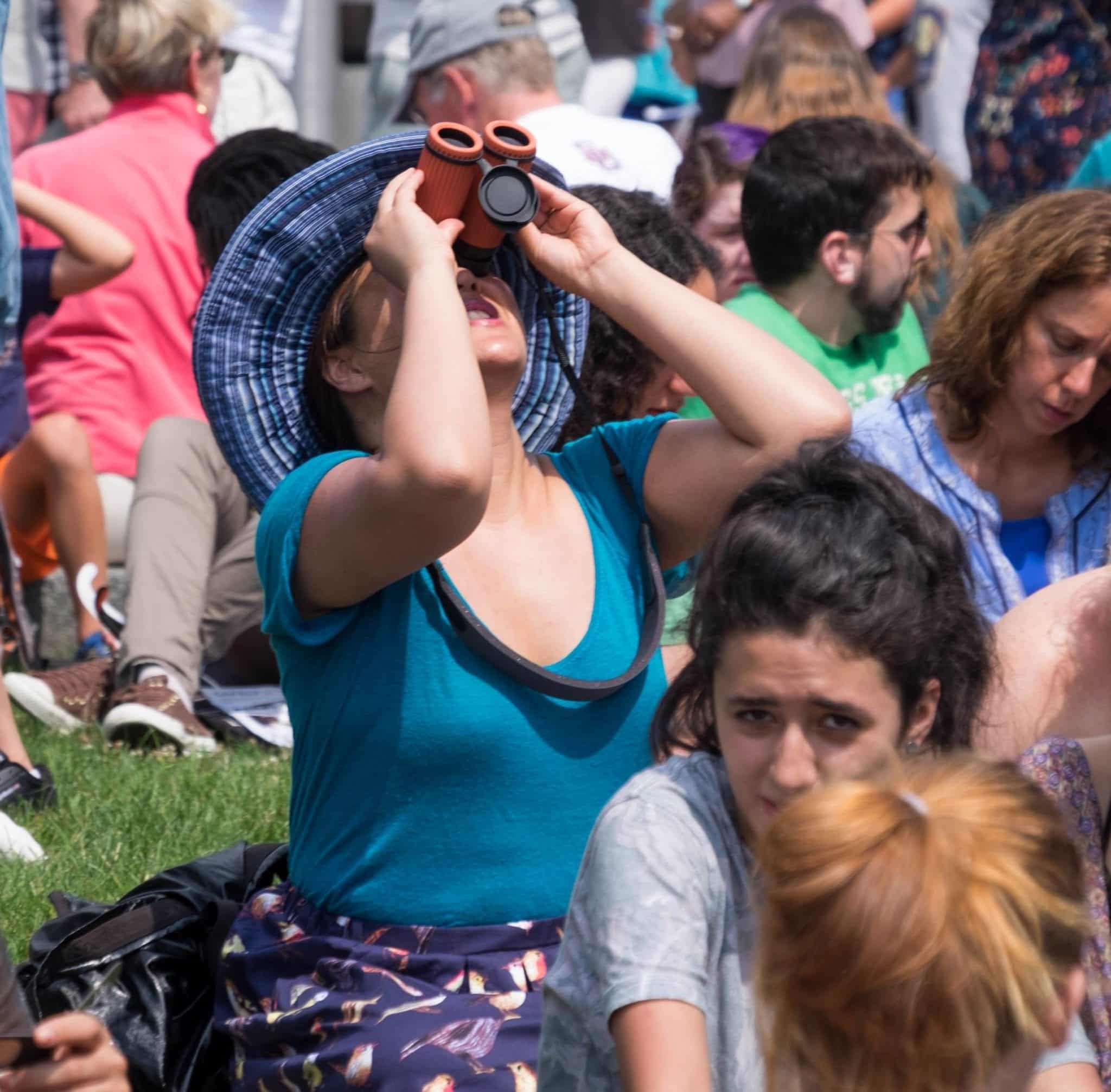 Wonder if this lady was able to see the International Space Station with those binoculars…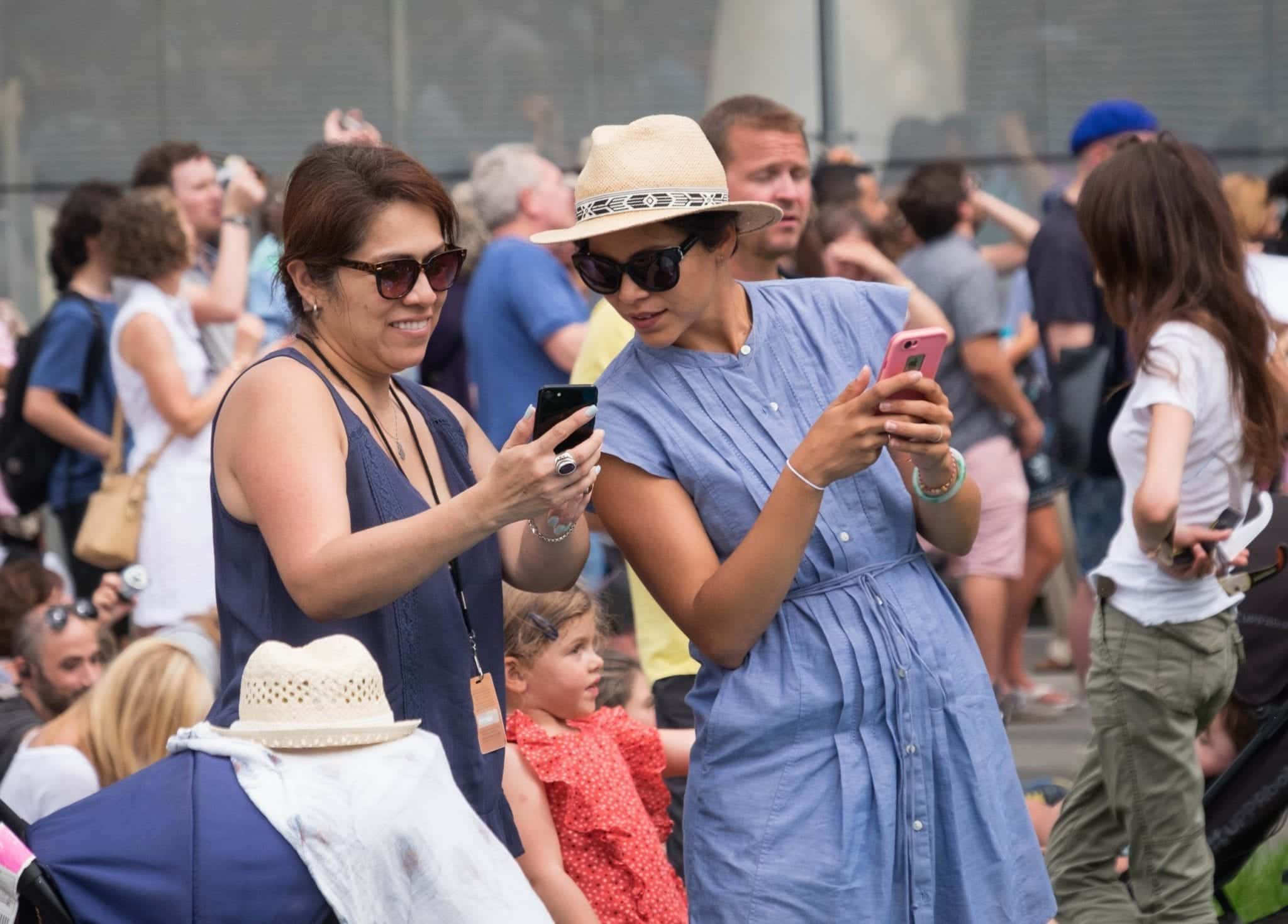 I don't do it for the 'gram, I do it for science.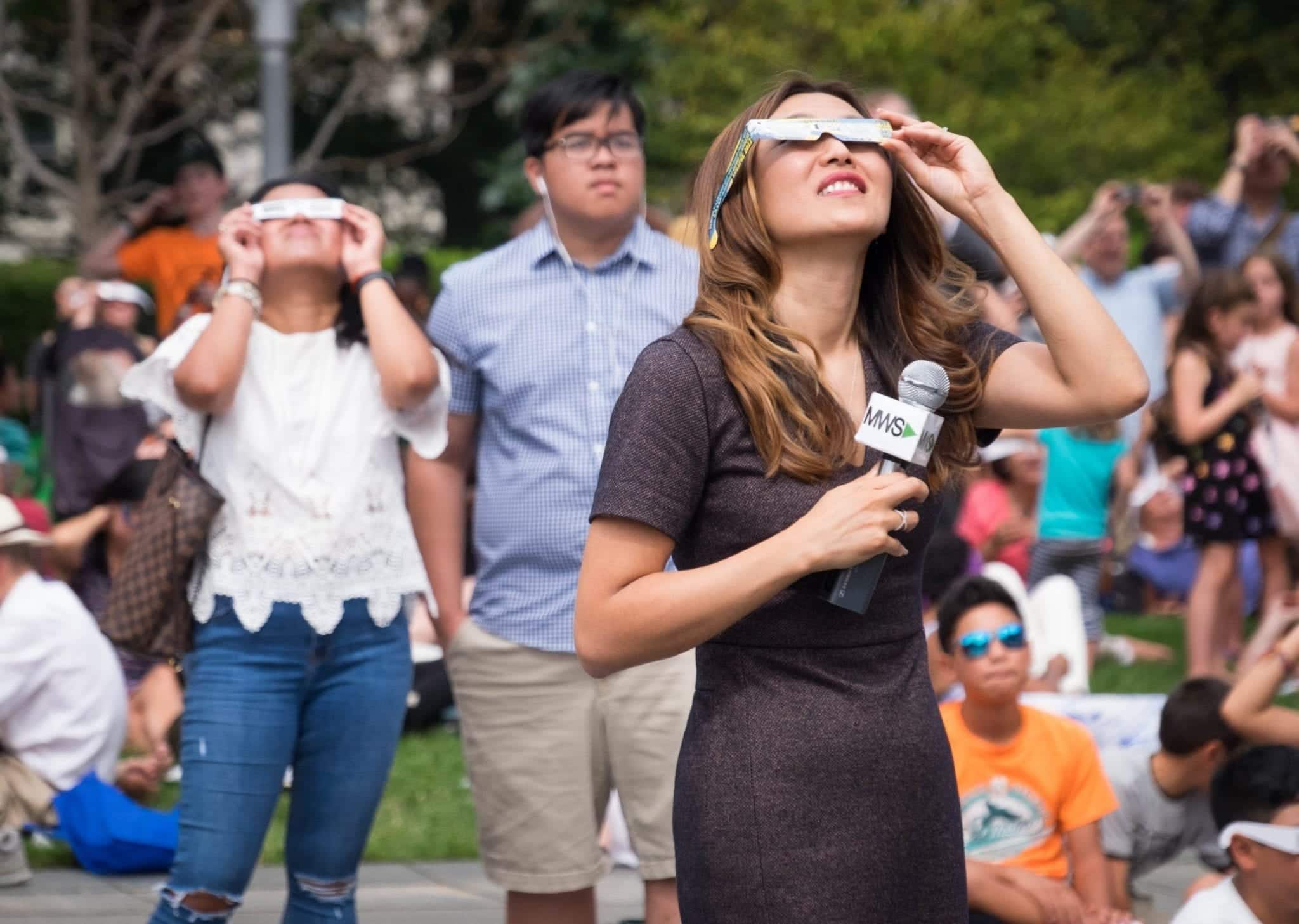 Even the newscasters had to pause!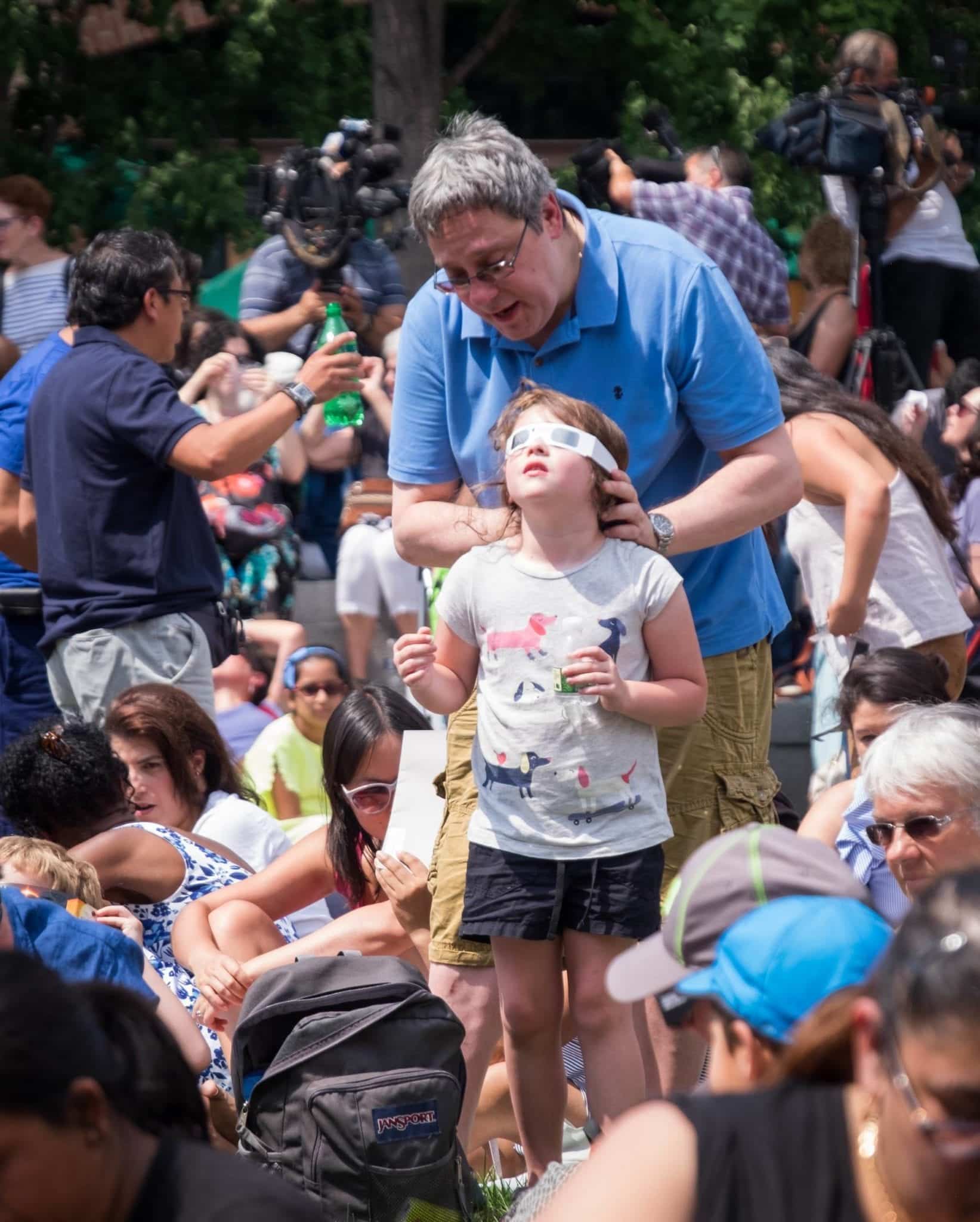 A sweet family moment.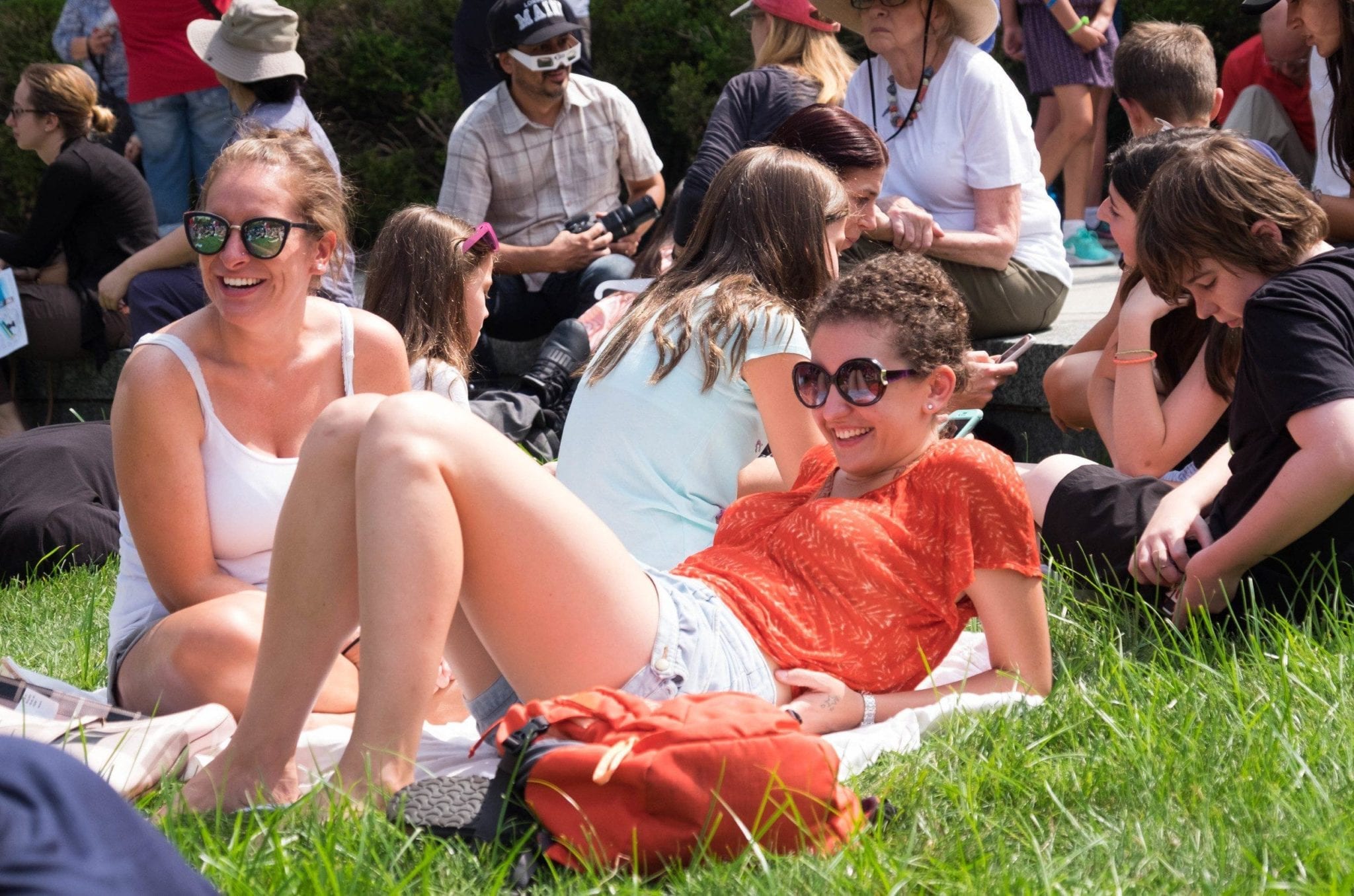 Even without eclipse glasses, there was reason to celebrate!
Overall, it was a day we'll never forget.
Which of these photos is your favorite?
Get email updates from Kate
Never miss a post. Unsubscribe anytime!