Adventurous Kate contains affiliate links. If you make a purchase through these links, I will earn a commission at no extra cost to you. Thanks!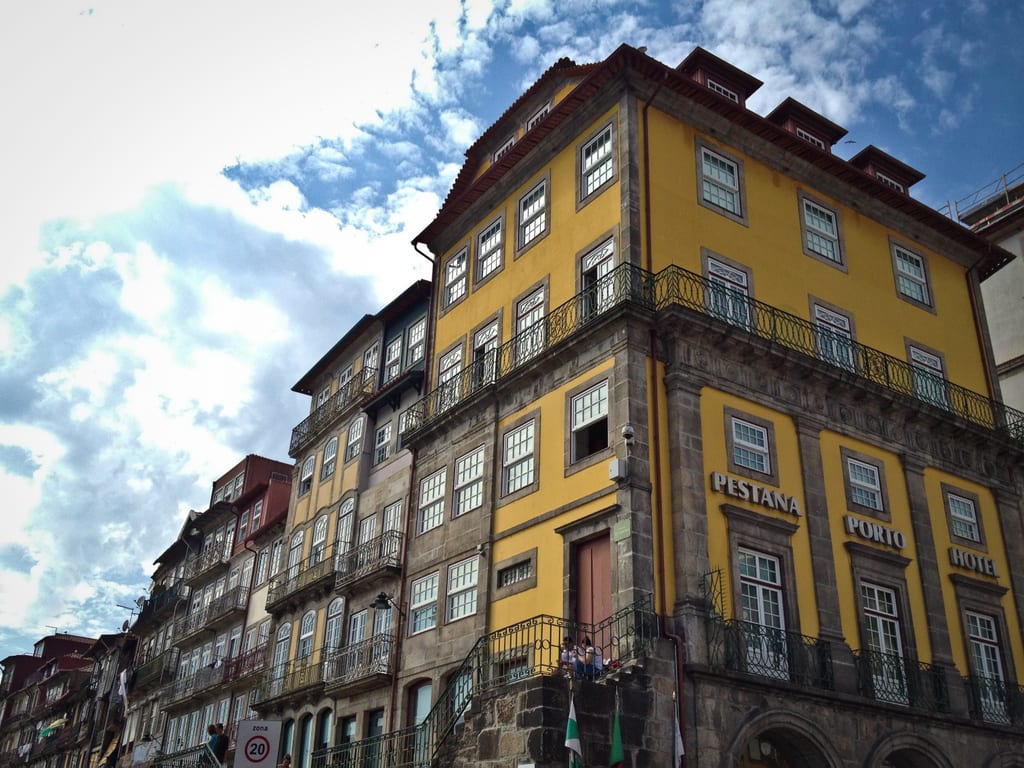 One thing I need to be better about is photo editing.  I've been so behind that I've only just edited these photos from my trip to Porto and the Douro Valley in September!
I love northern Portugal.  It's beautiful, it's warm year-round, it's much cheaper than Spain or Italy or France, and because it's not a major tourist hotspot, you get to enjoy most of the sights without massive crowds.
I hope these photos inspire you to consider something different on your next trip to Europe.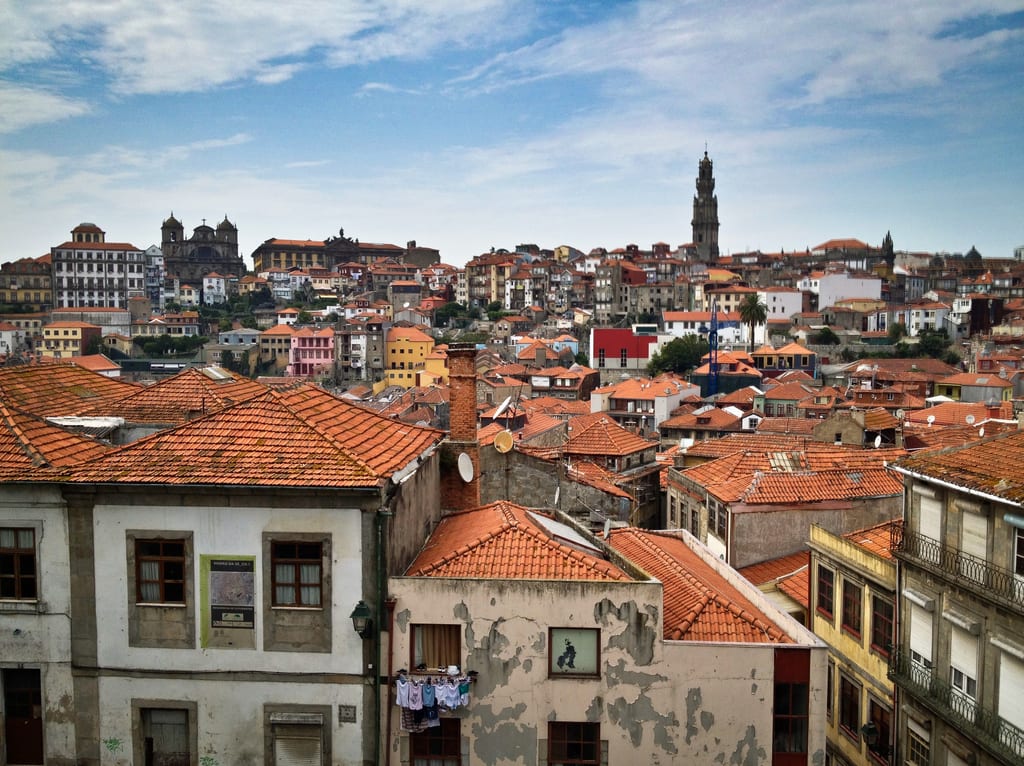 The Porto skyline — I love the grit, the towers, the orange roofs, the laundry hanging out to dry.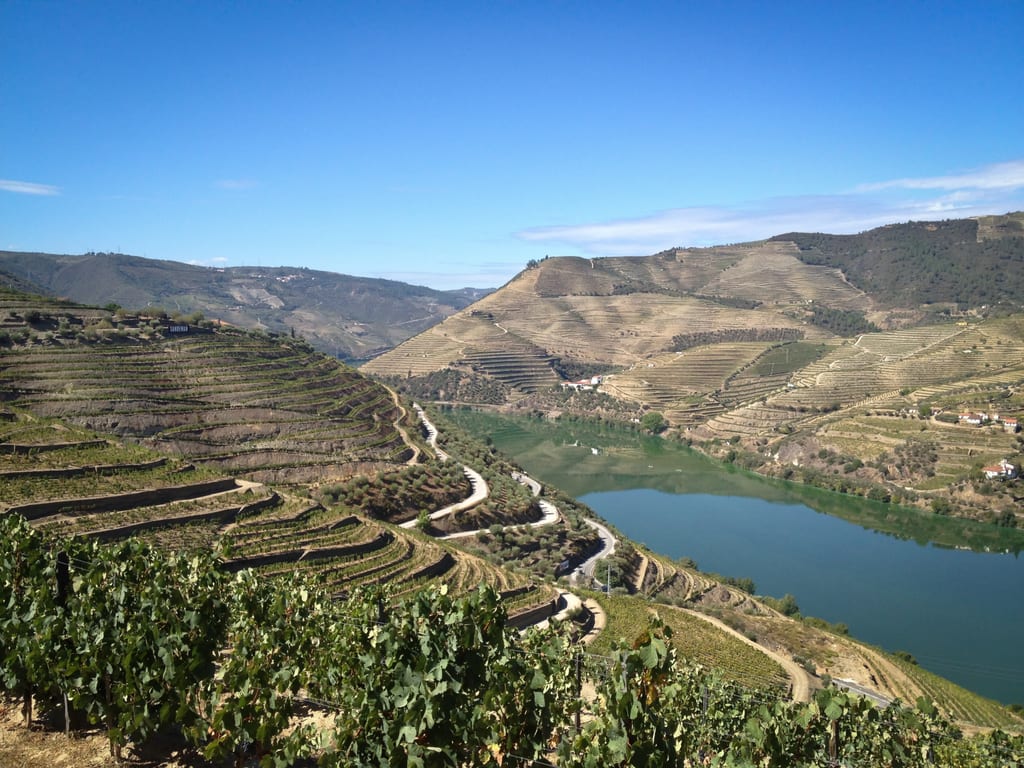 The incredibly beautiful Douro Valley, where scenes of terraced vineyards and green mountains surround the glassy blue river for miles and miles.
Fresh garlic for sale.  The Portuguese put it in everything.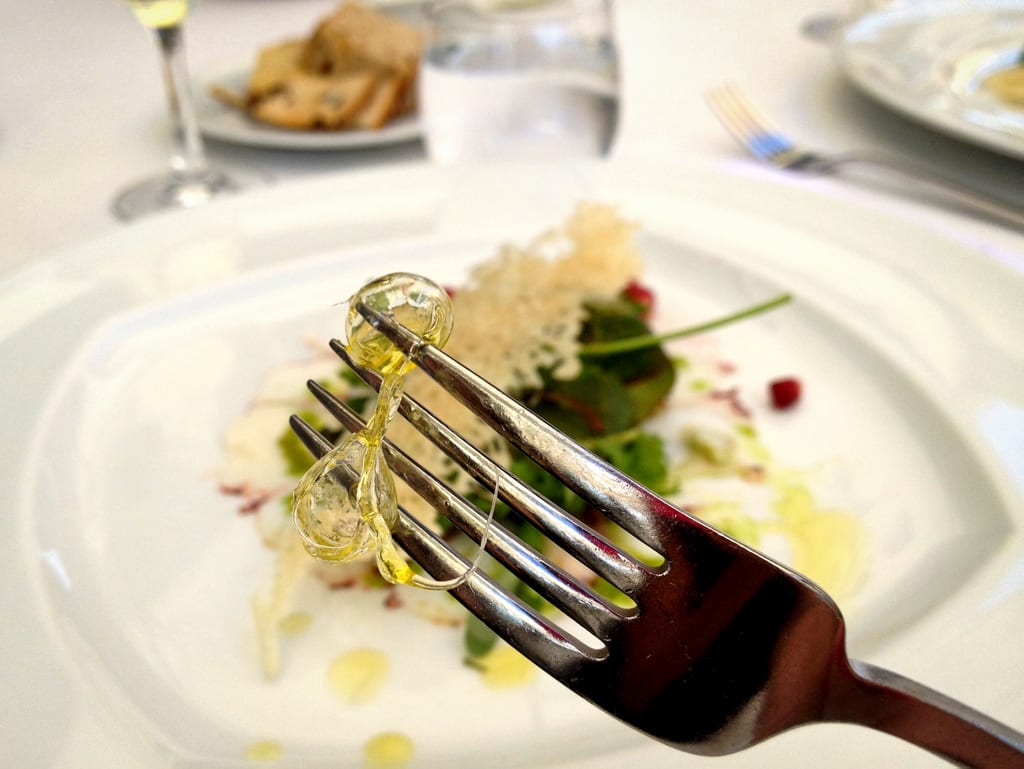 A crunchy olive oil bubble is the perfect accompaniment to octopus carpaccio at chef Rui Paula's DOC Restaurant.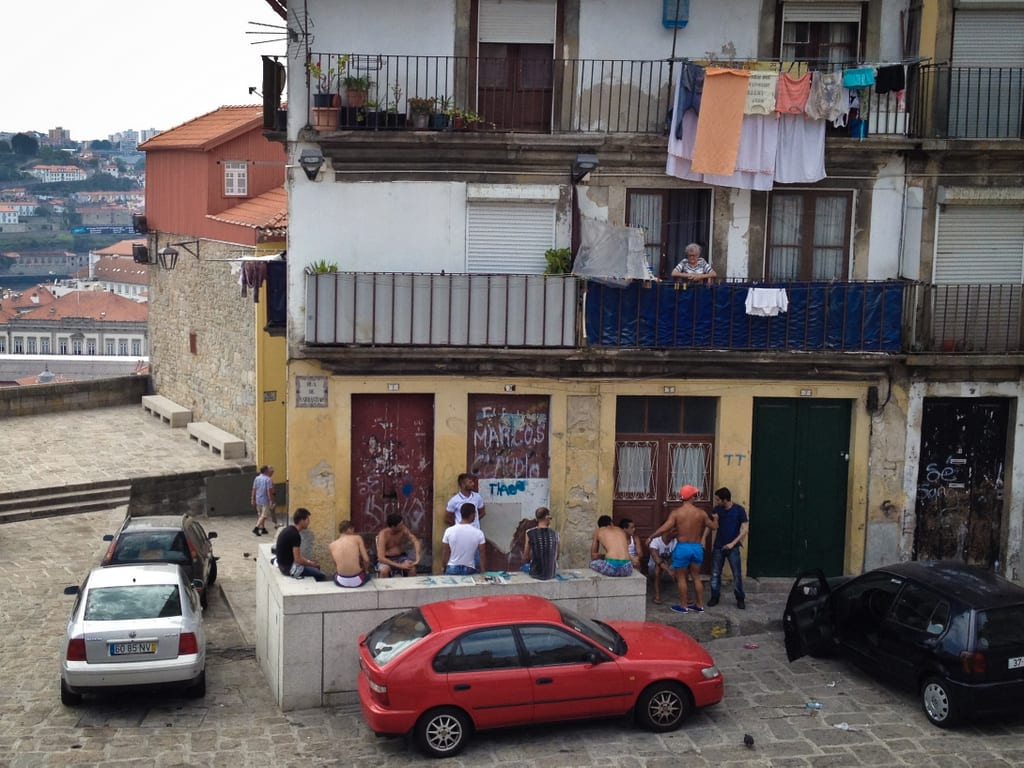 "Grandma!  Come on!  You're ruining our gang!"
The hulking Sandeman figure must be one of the creepiest logos ever created.  It could almost be Voldemort.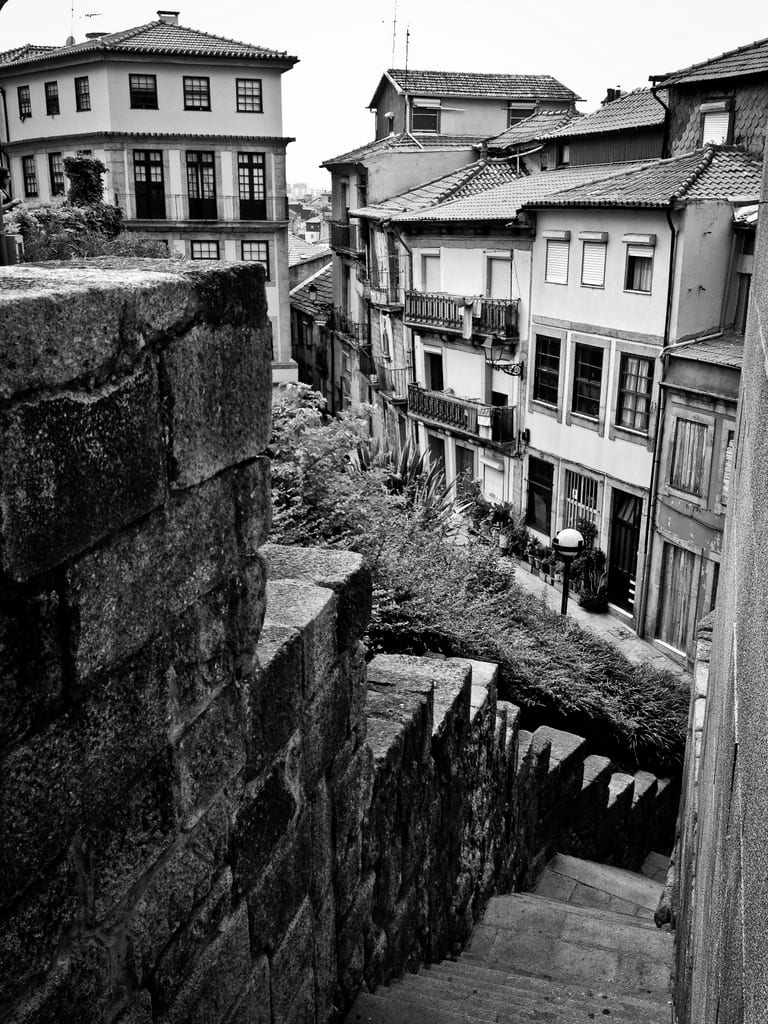 Porto is a very steep city — and to get around, you're going to have to go up and down a LOT of stairs.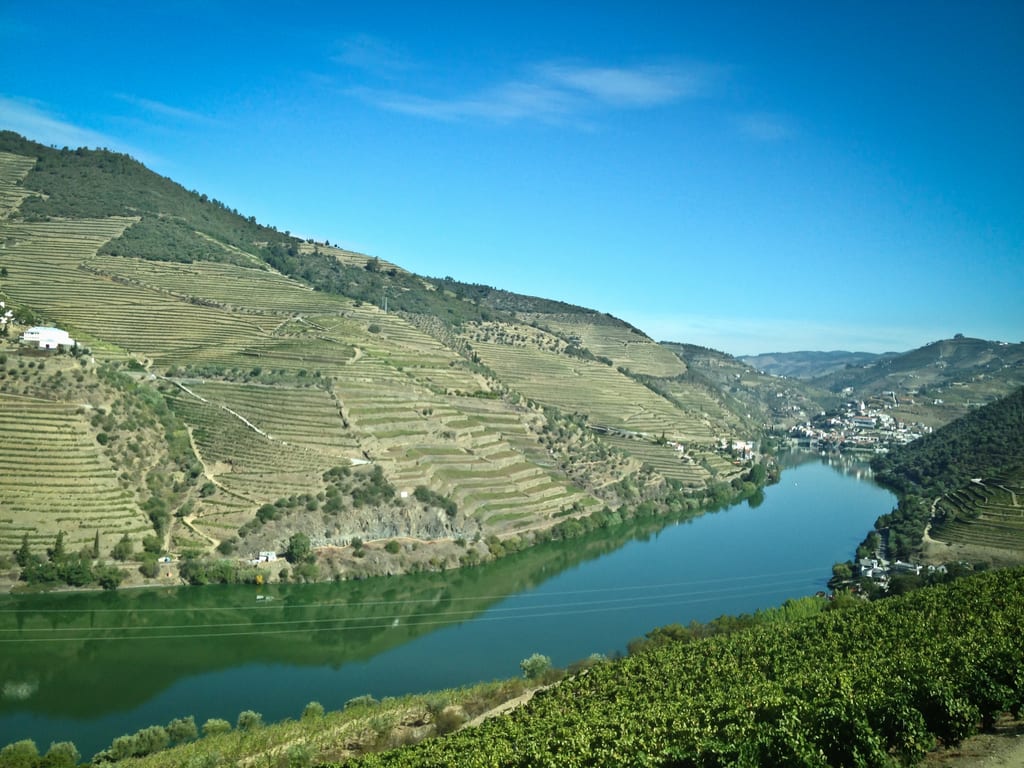 Another unforgettable view of the Douro Valley.  If it weren't for the power lines, I'd swear this was fake.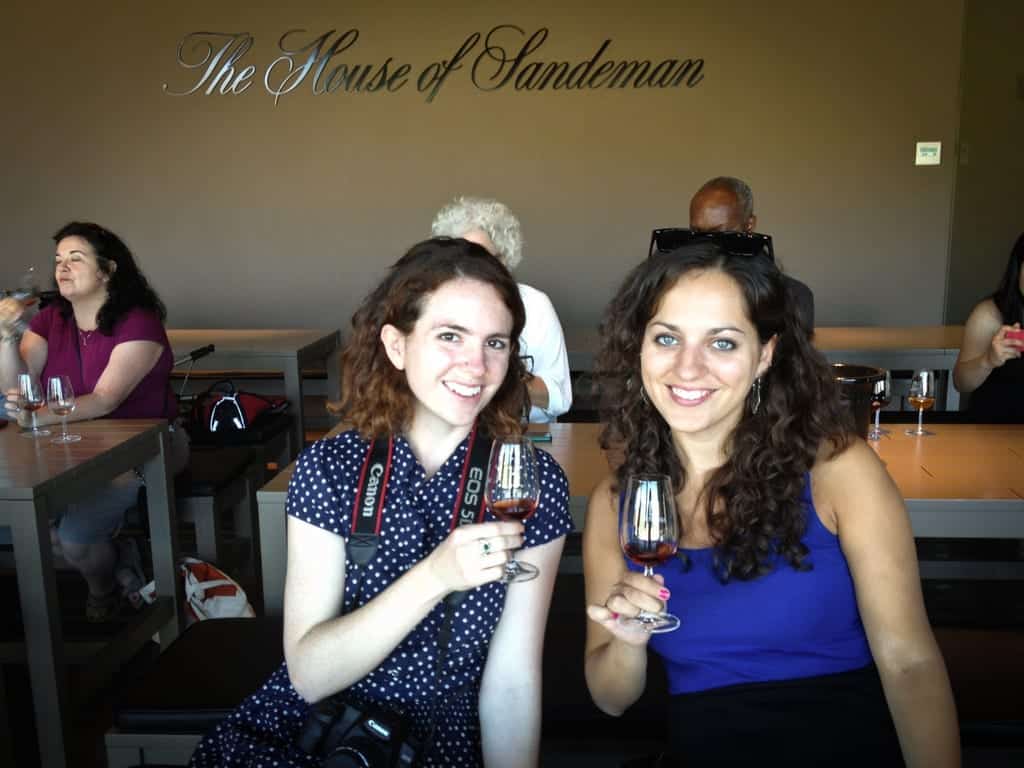 Cheers!  Victoria and I share a port toast in Quinta do Seixo.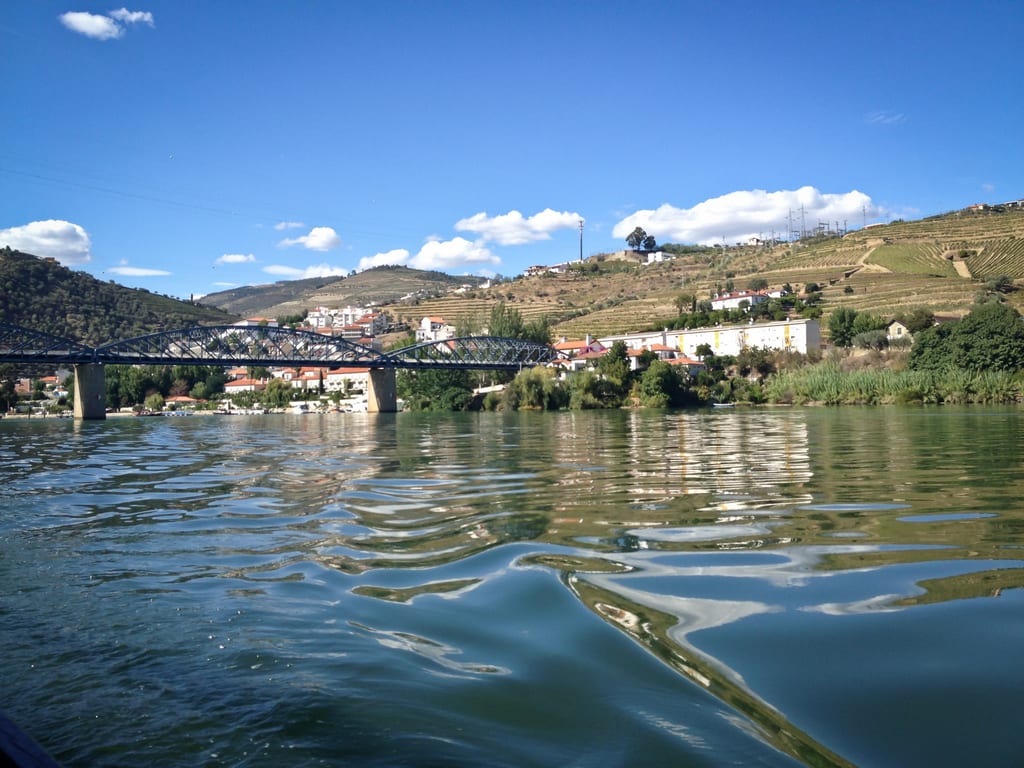 And finally, a cruise along the Douro River itself, no longer so glassy, but still highly reflective of the world around it.
I wonder how soon I can get back here.
Many thanks to Visit Porto and North and Travel Bloggers Unite for hosting me in northern Portugal.  All opinions, as always, are my own.
Get email updates from Kate
Never miss a post. Unsubscribe anytime!