Adventurous Kate contains affiliate links. If you make a purchase through these links, I will earn a commission at no extra cost to you. Thanks!
A few years ago, two of my best college buds, James and Mike, called me up and asked if I felt like taking a road trip to Québec City that weekend.  Did they even have to ask? 😉
One of the highlights of our trip was visiting the Québec Ice Hotel — L'Hôtel de Glace.  The hotel is located in the town of Sainte-Catherine-de-la-Jacques-Cartier, a 30-minute drive from Québec.  For a small price of admission, you can tour the hotel, including all bedrooms.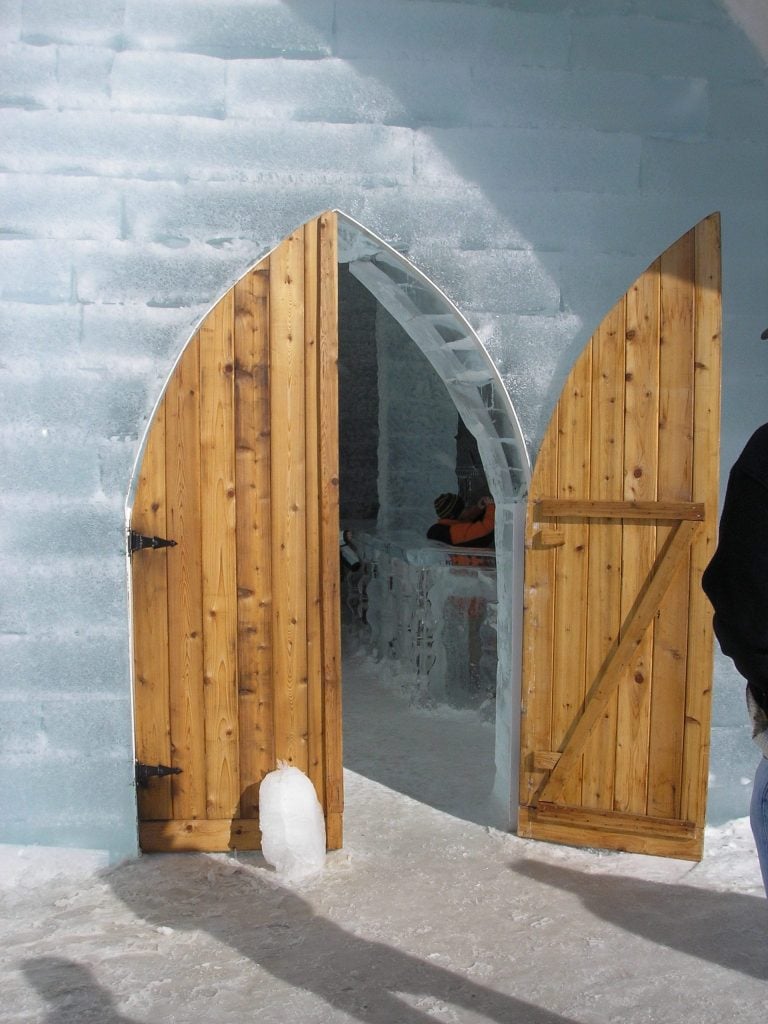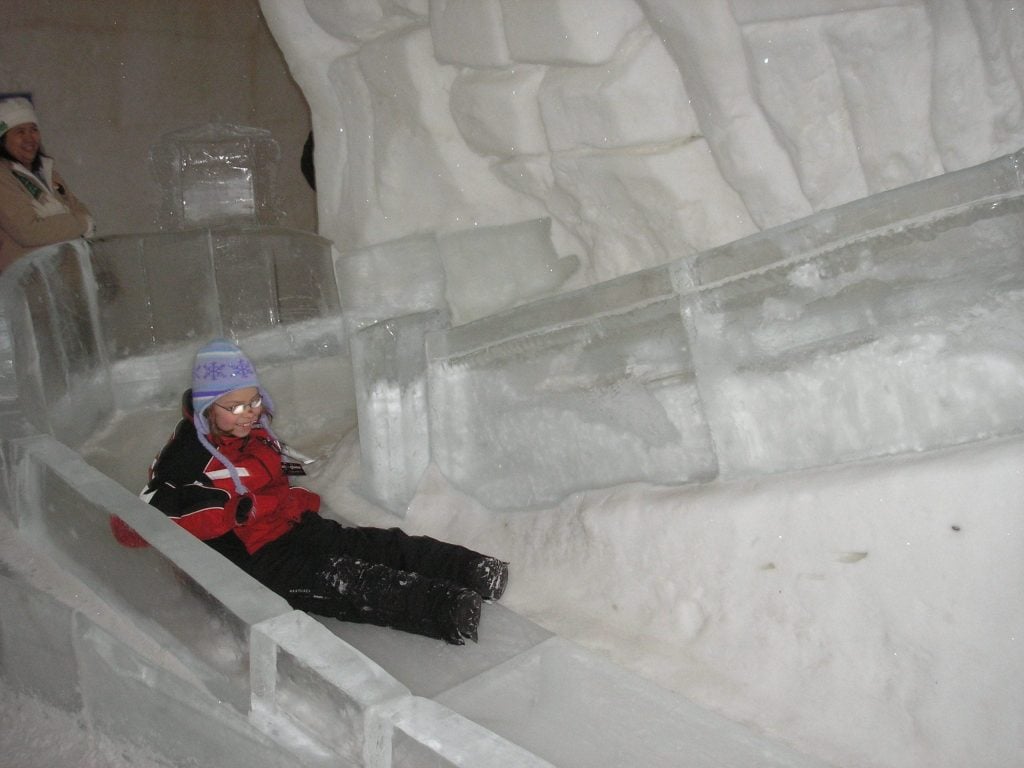 The Ice Hotel is built from scratch every winter and the season runs from early January through late March.
The level of detail is incredible!  These builders are truly artists.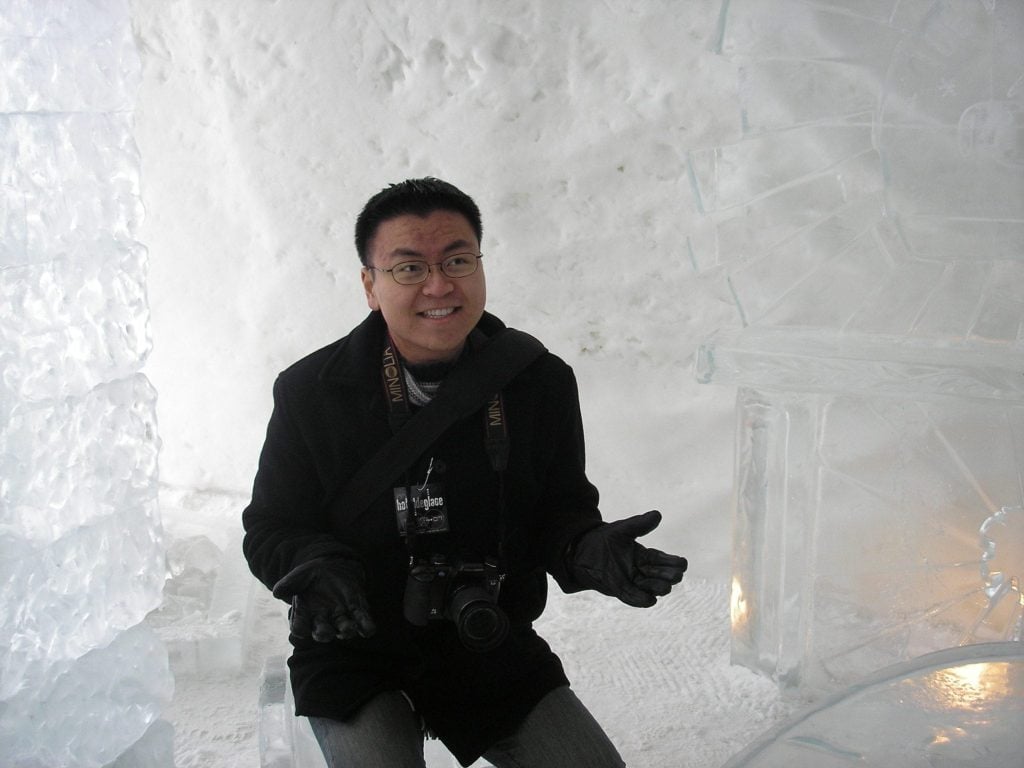 James learns the hard way not to sit on an ice chair without a reindeer pelt.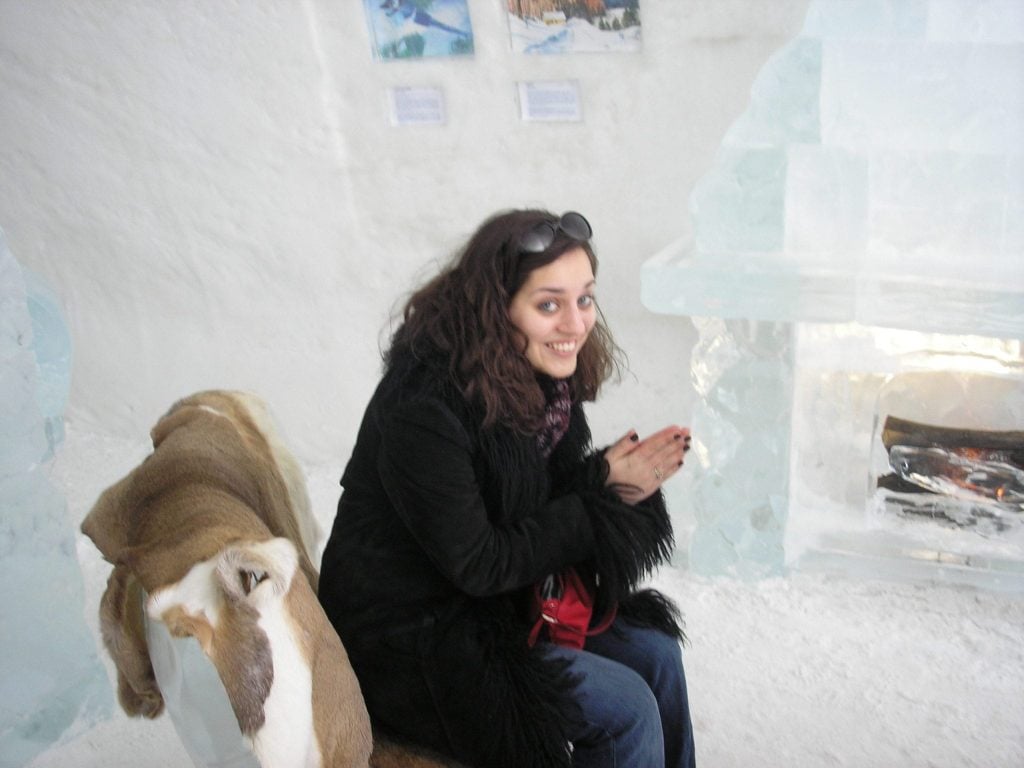 I learn the hard way that fake fires don't make you any warmer.
If you're brave, you can spend the night at the Ice Hotel.  It's pricey but definitely a unique experience!  (And don't worry — they give you winter-grade sleeping bags, warm hats and plenty of reindeer pelts.)
If the cold gets to be too much, there's a hot tub on the premises!
Here are some of the bed options: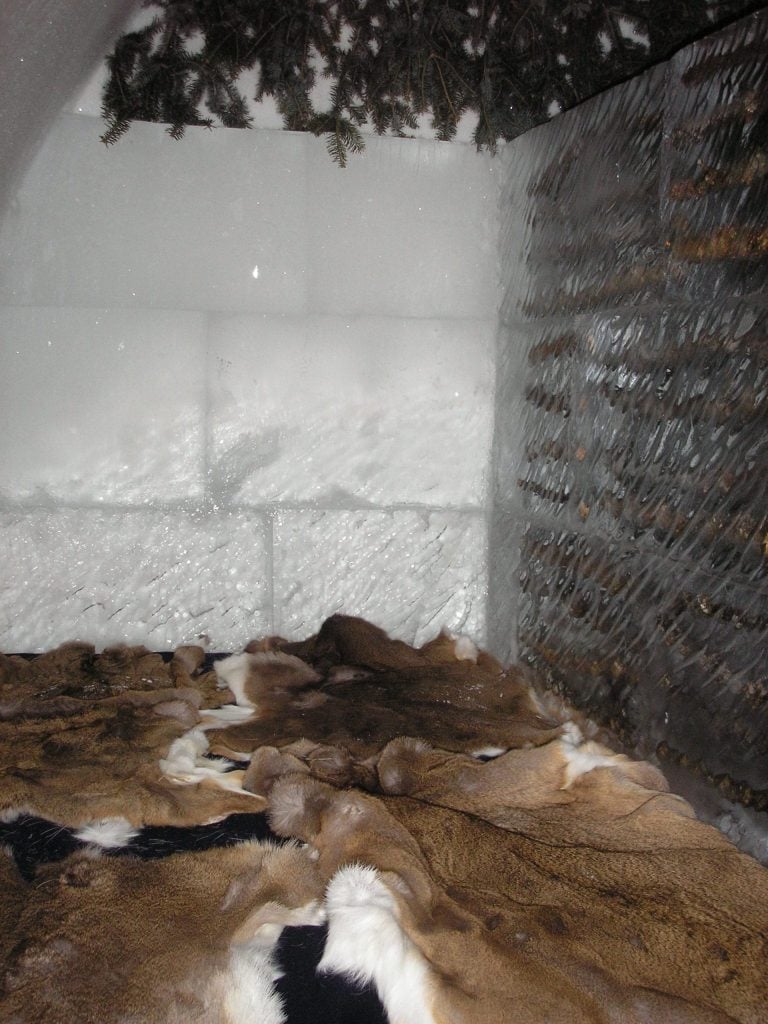 IGLOO!
And yes — the Ice Hotel has an ice bar.  With ice cocktails.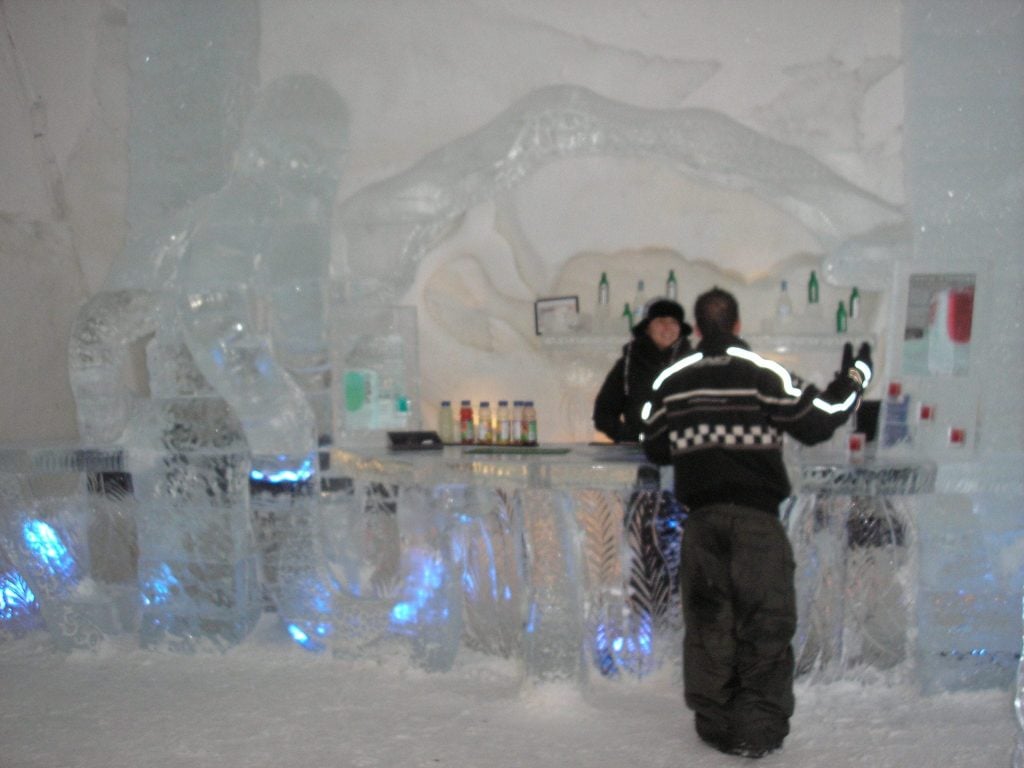 Image: James Nguyen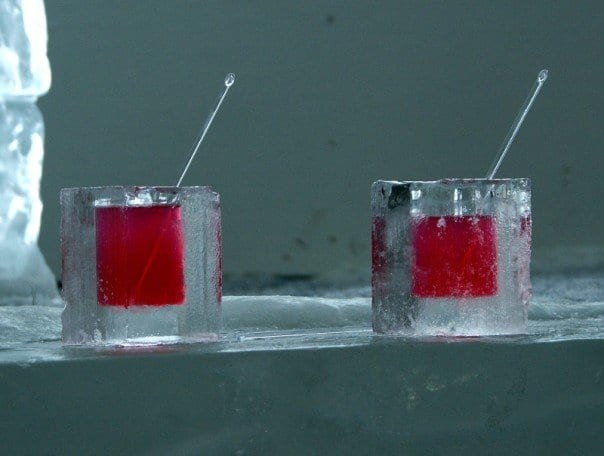 Image: James Nguyen
Mike learns the hard way that you should wear gloves while handling an ice cocktail.
You can even get married in the ice chapel!
All in all, the Québec Ice Hotel makes a great afternoon excursion from Québec City.
If you do visit the Ice Hotel, be sure to wear warm shoes and warm socks.  And don't put your camera on an ice table!  Sadly, my camera broke when it slid right off the bar.
And if you're brave enough to stay overnight, you are far more courageous than the three of us!
Get email updates from Kate
Never miss a post. Unsubscribe anytime!