Adventurous Kate contains affiliate links. If you make a purchase through these links, I will earn a commission at no extra cost to you. Thanks!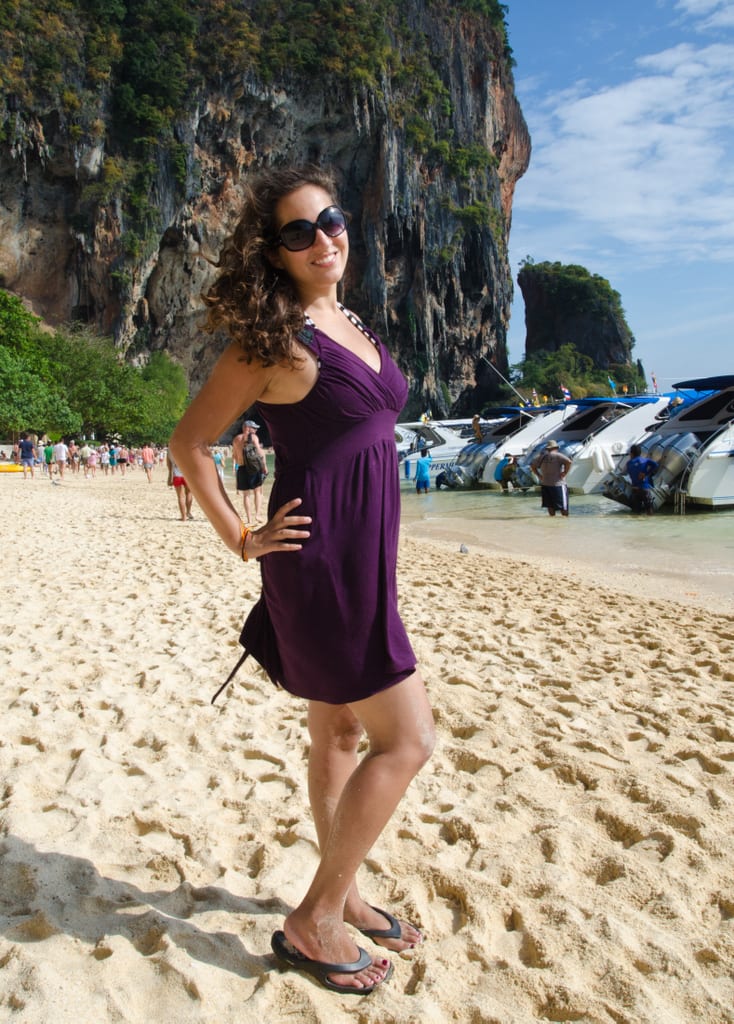 Four and a half years ago, I found myself shipwrecked and posession-less in Indonesia. After jumping off a boat and swimming for my life in the middle of the night, I ended up with only four pieces of clothing: my Vang Vieng tubing t-shirt, my black and blue hippie pants, my pink Beerlao tank top, and a pair of tiny red shorts.
I flew back to Thailand with a backpack so empty, it was comical.
I had bought a few items before leaving Indonesia, but the selection wasn't great. Luckily, Bangkok is one of the best shopping cities in the world, if not the best. I quickly set out to the MBK shopping mall to see what I could find, soon ending up in a clothing boutique called Eve.
And there they were…two dresses, soft and stretchy with black lacework and ties in the back. One in royal blue. One in grape. Each cost 200 baht — roughly $6.
I bought both.
Over the next few years, those dresses became mainstays of my travel wardrobe. The blue dress in particular would become my calling card, worn on every trip and instantly recognizable. But the purple dress, not as much of a statement, was more versatile. It always remained soft and stayed the proper size, while the blue one got dry and shrank to the point of needing to pair it with leggings.
I wore the dress on a weekly basis, wherever I happened to be in the world. I thought about evaluating the "cost per wear," the system that rewards buying a versatile $800 leather jacket over an ugly $20 dress, and thought that my purple dress's cost per wear must be the lowest in my wardrobe, even lower than underwear.
For four years, my purple dress and I were the perfect team.
Then this summer, the day I was dreading arrived: I could no longer deny that the dress had worn out. The lace on the back had been tearing apart for quite some time, which was bad enough; it had now gotten to the point where the two sides were hanging down at different angles and I was nearly flashing people.
This wasn't the kind of thing that could be fixed. It was time to say goodbye.
So I folded it neatly and left it on a shelf in my apartment in Montenegro. Partly because I could barely close my suitcase, partly because I felt it appropriate to leave a much-loved sacrifice to the apartment's ghost, who had haunted me for the past five days. Either way, before I left, I held the dress to my face, breathed it in, and whispered, "You've served me so well."
Thank you, purple dress.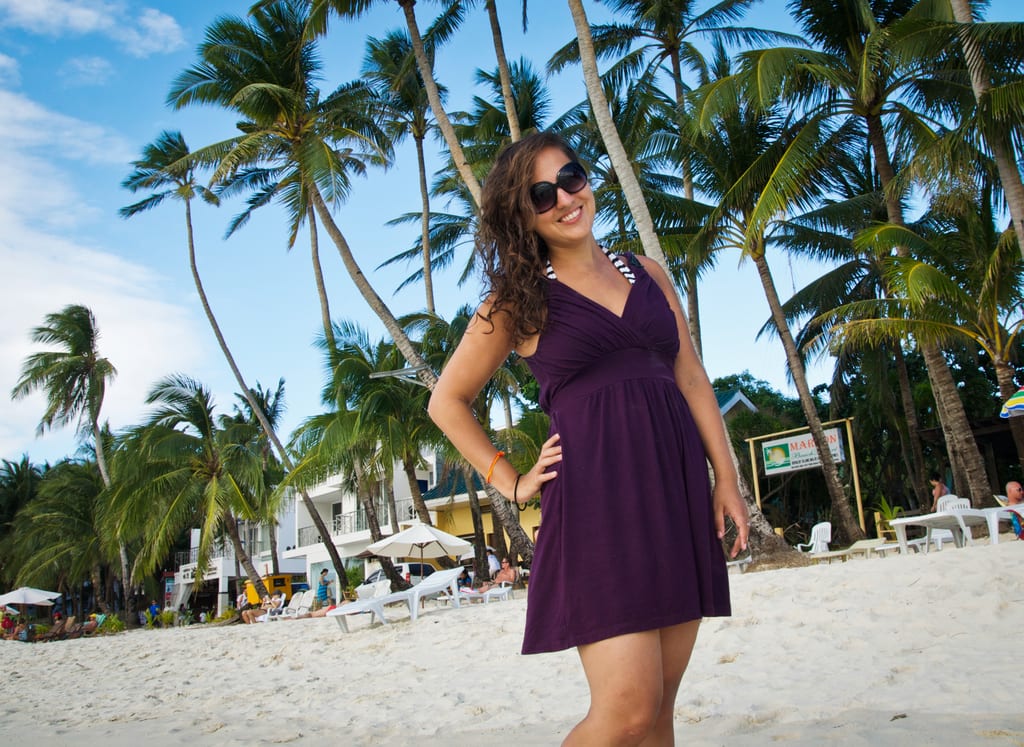 You were the perfect beach cover-up in the Philippines…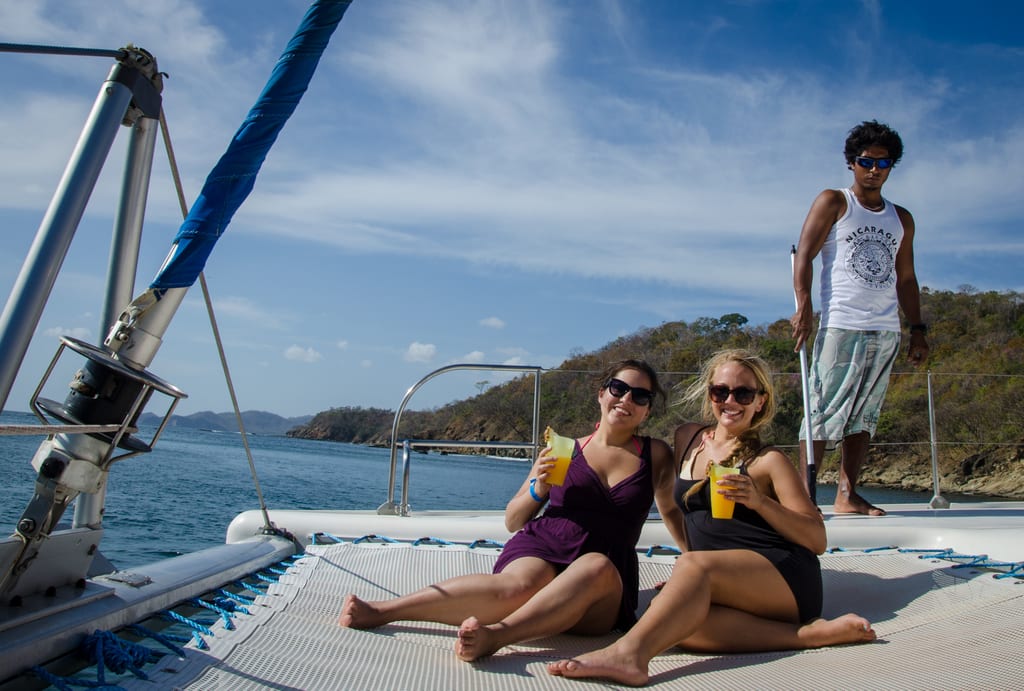 And you covered up just as well in Nicaragua.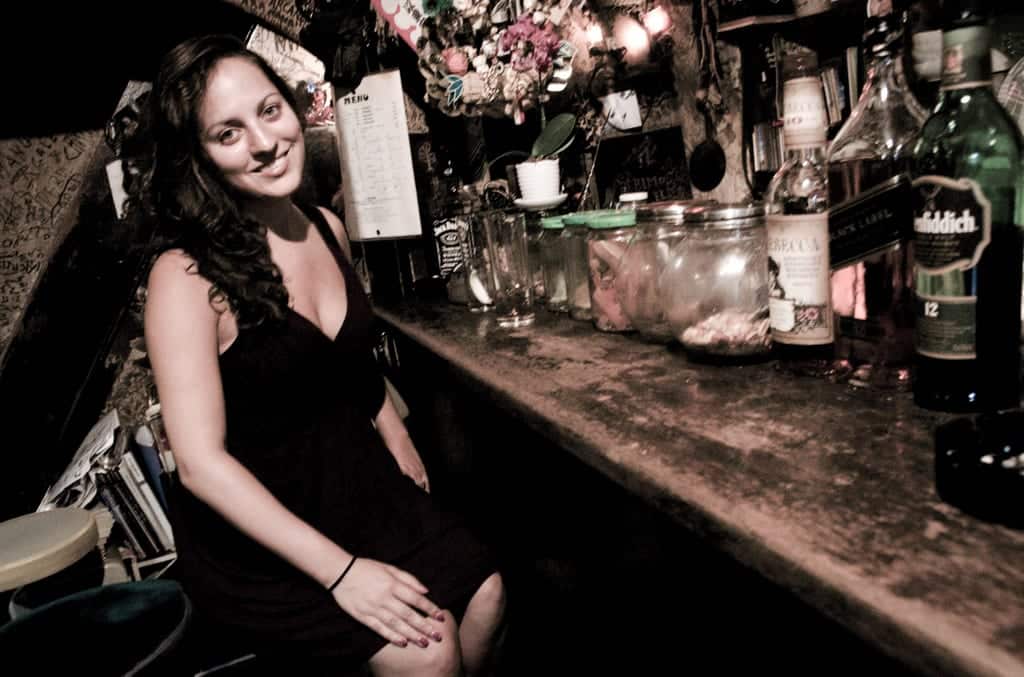 You were formal enough for a tapas bar in Tokyo…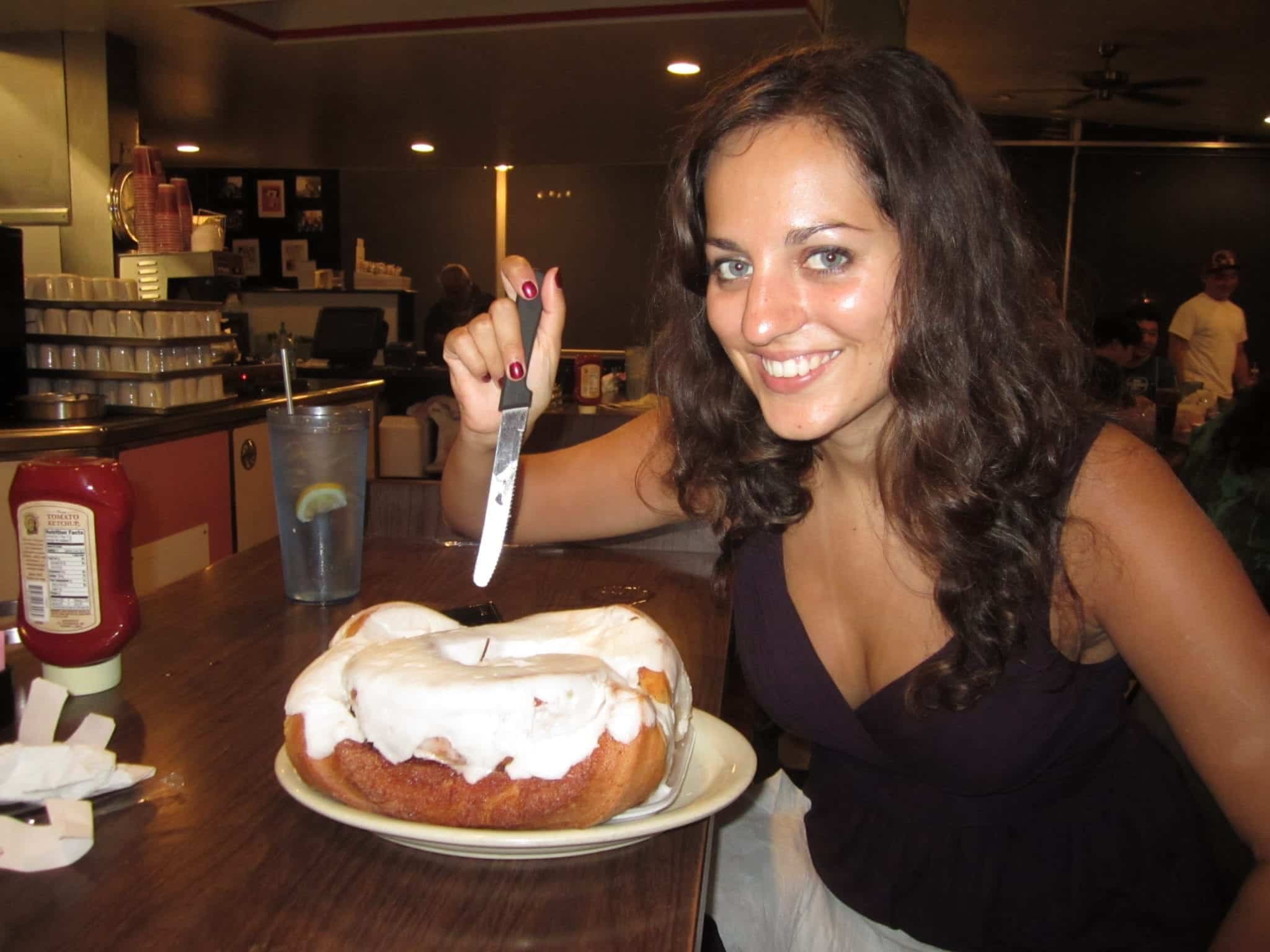 Though you looked right at home in a casual diner in San Antonio.
You were my office-wear in El Salvador…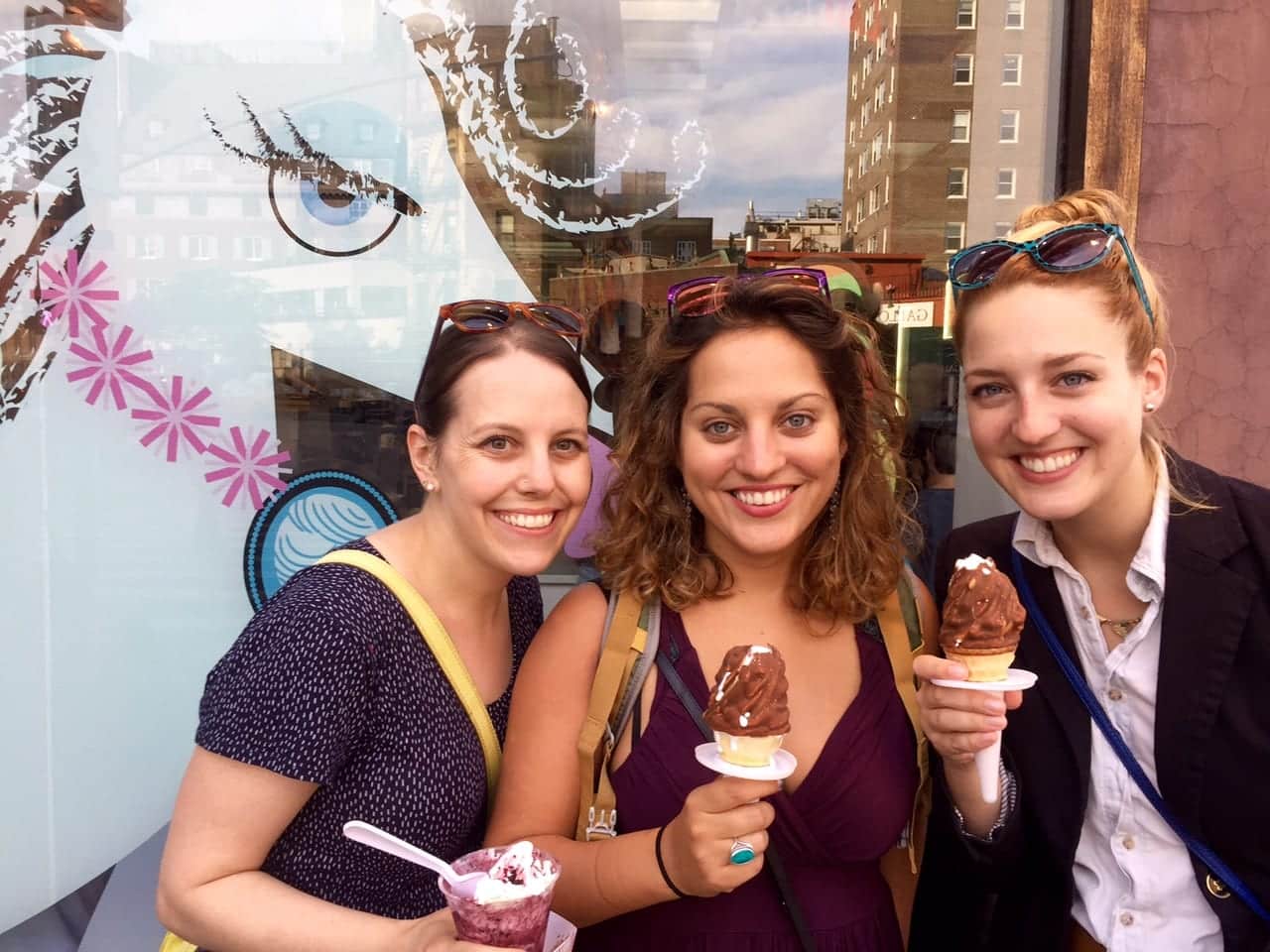 And you were so comfortable on overnight transit days.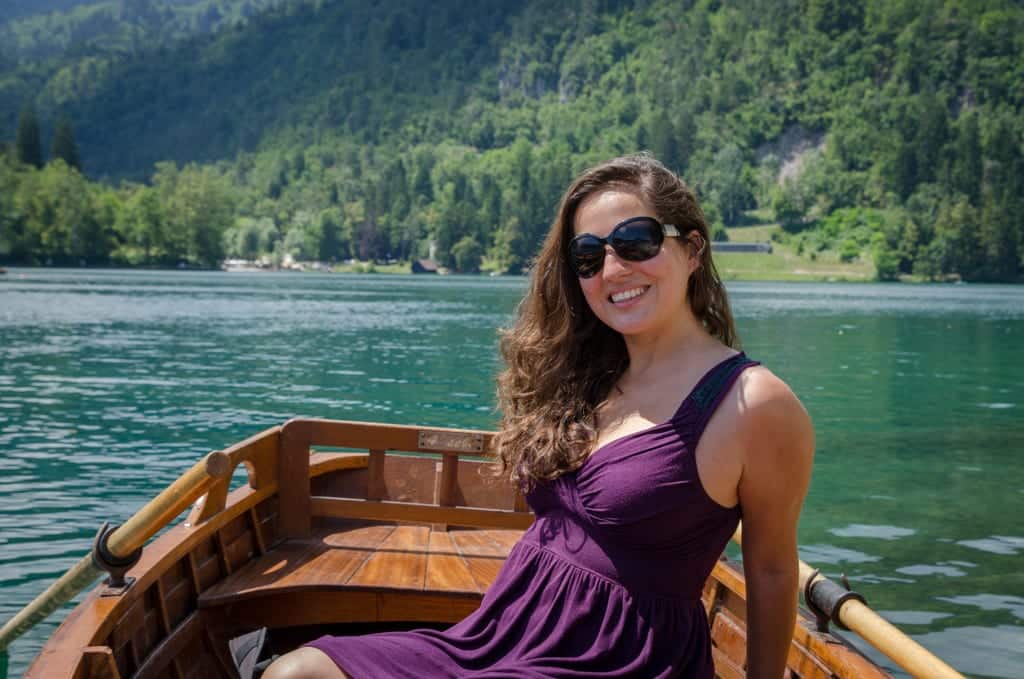 I threw you on during a scalding day in Slovenia…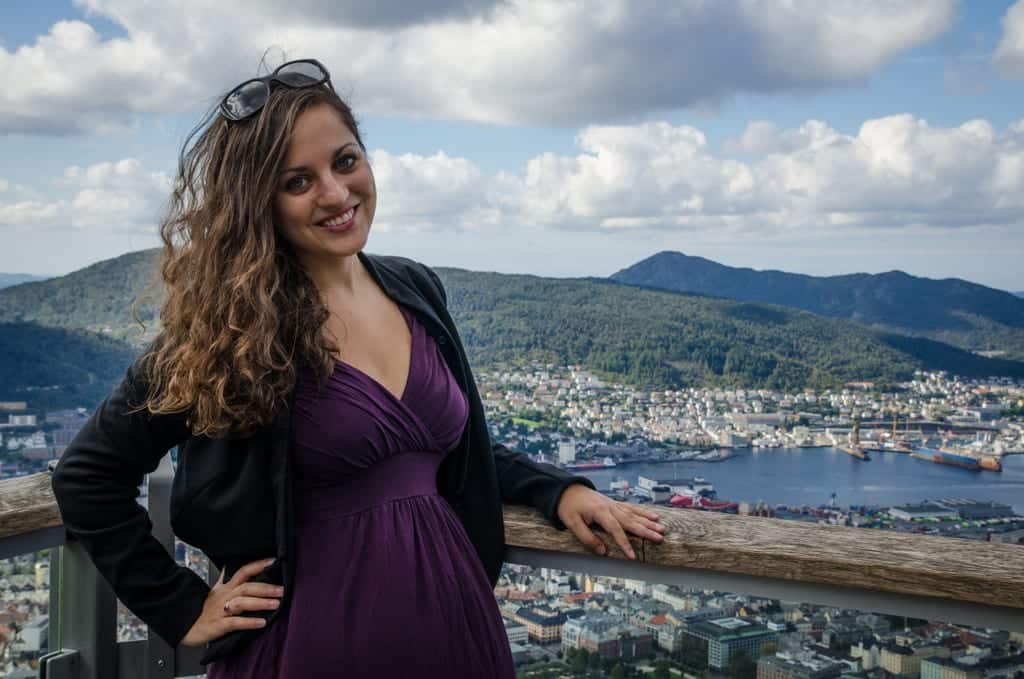 Yet you also worked when paired with a blazer, leggings, and boots in chilly Norway.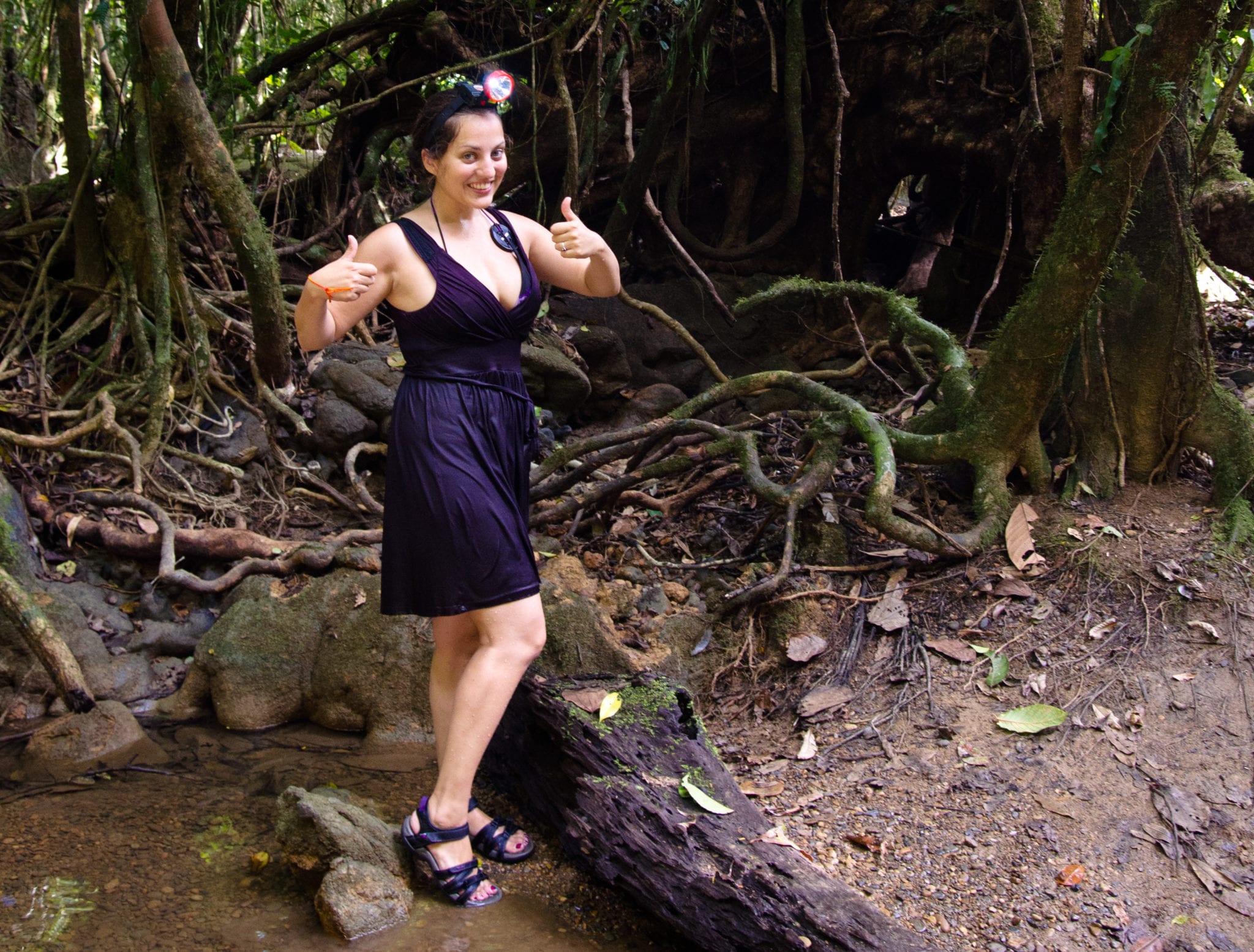 And when I needed to swim through a cave in Thailand, hey, you even worked for that!
Thank you, purple dress, for being a wonderful travel companion. Next time I'm in Bangkok, I'll head back to Eve to check out their dresses, but I know there will never be another one like you.
Get email updates from Kate
Never miss a post. Unsubscribe anytime!