Adventurous Kate contains affiliate links. If you make a purchase through these links, I will earn a commission at no extra cost to you. Thanks!
When you ask me where to go in Europe that's a cool city to visit for a few days — somewhere a bit off the beaten path, but not TOO off the beaten path — that's when I start talking about Riga, Latvia.
As a Latvian-American, I have a soft spot for Riga. In 2015 I finally visited Latvia with my mother and sister, more than 100 years since my great-grandfather left Riga for a better life in Canada and, later, the United States.
We haven't always known what to make of our Latvian ancestry — it was always a bit of a mystery. But we soon learned that four generations later, the Latvian genes remained strong in my tall, blonde sister. People on the street would speak English to me and Latvian to her!
As for our time in Riga? It was fabulous. I was struck by just how much I loved this city — ancestry or no ancestry.
Riga is often bucketed into the same group as Tallinn and Vilnius: cheap cities in Eastern Europe that make a great cheap getaway. The "new Pragues," if you will. The Baltic countries are popular with travelers who have already seen much of Western Europe, not to mention young Europeans looking for a cheap getaway.
Between those three Baltic capitals, Riga is by far the best. It has a wild energy and creativity that I love. Lots of eye candy, a taste for the unusual, delicious food, and strong national pride. I love that it's under the radar, but everyone who visits knows that Riga has a lot to offer.
Here are some reasons why I can't wait to return to Latvia's capital city.
This branded content post is brought to you in partnership with Magnetic Latvia and Traverse Events. It's always nice to get to revisit a destination you love!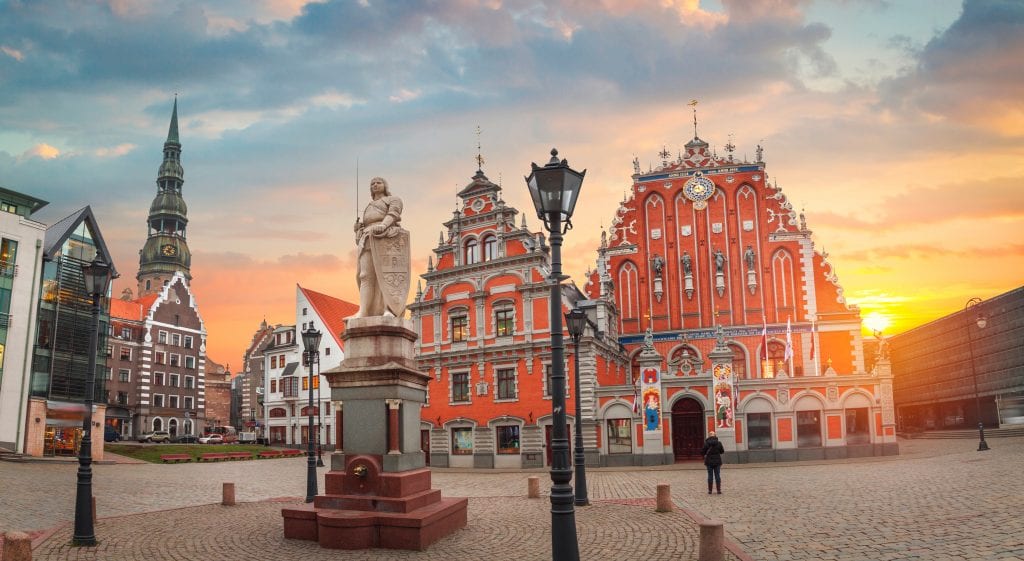 A Picture-Perfect Art Nouveau Old Town
Riga has one of the most beautiful old towns in Europe — but it almost never gets the attention it deserves! There are lots of beautiful cities in Europe, but Riga is unique with its Art Nouveau architecture. This style is eclectic, and though there is some influence from other countries, it's a creative, unique look that you won't find elsewhere.
Riga has the highest concentration of Art Nouveau buildings in the world! Roughly one third of its old town is Art Nouveau.
The early 1900s were a time when Riga's population was booming and most of its distinctive buildings were constructed. There are also buildings dating back to when Riga was one of the largest cities in the Hanseatic League, a confederation of merchant guilds within Northern Europe during the Middle Ages.
Sure, you could go to Krakow to enjoy a picture-perfect old town, or you could enjoy beautiful buildings — and much more — in Riga.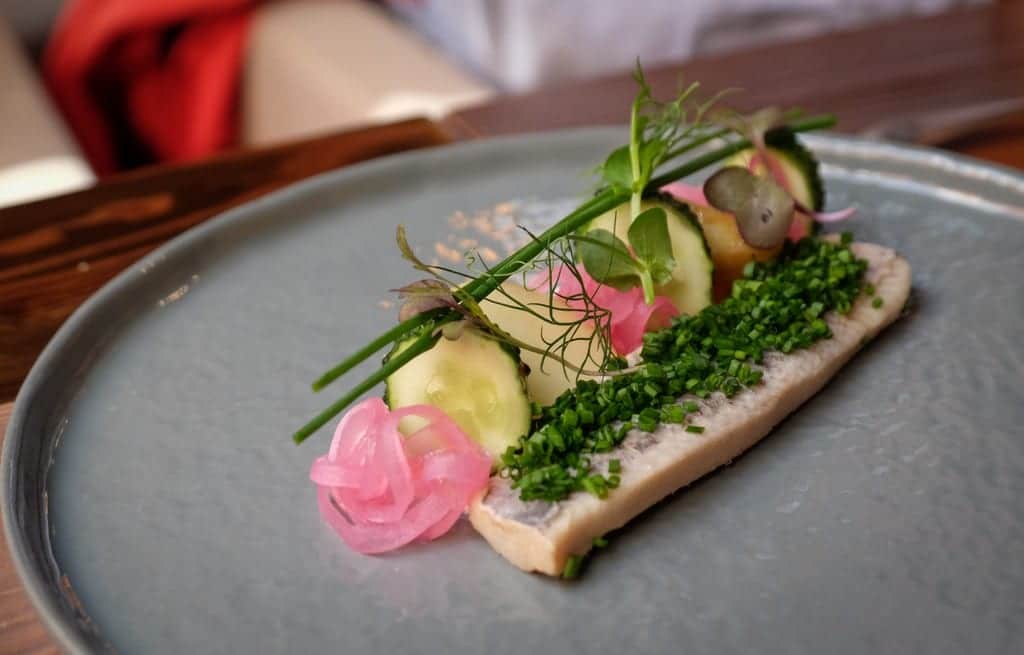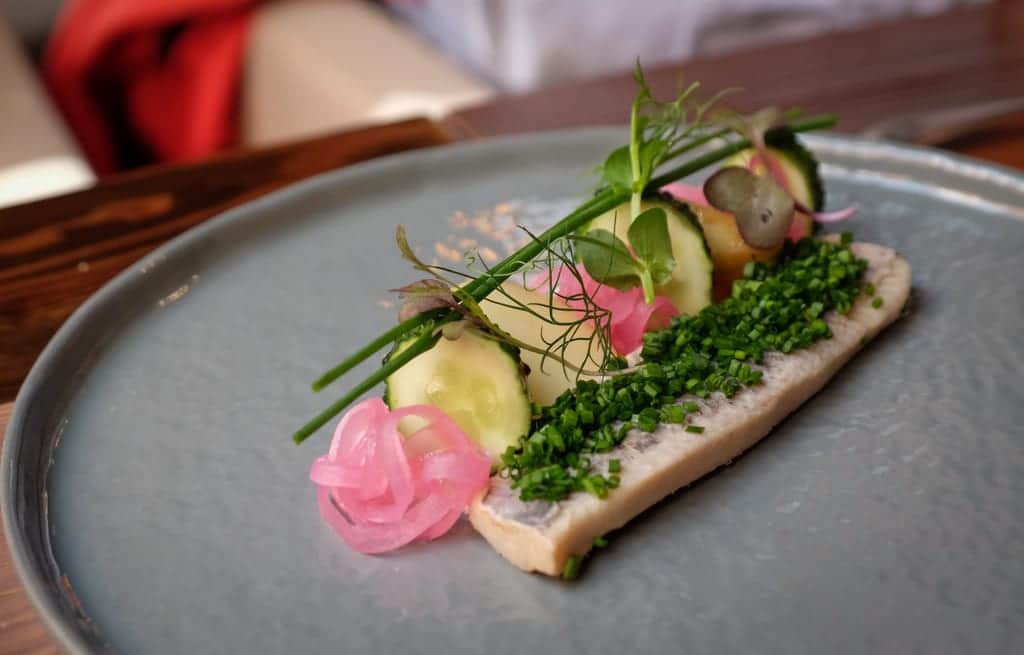 Shockingly Good Food
One of my biggest shocks in Riga was how good the food was. Universally good!
There are many jokes to be had about former Soviet countries' lack of cuisine. Lots of potatoes. Lots of beets. Lots of pickled things.
Forget the stereotypes. There is a lot of deliciousness in traditional Latvian cuisine, and over the past 20 years the fine dining options have grown more sophisticated. Younger chefs are repurposing local Latvian ingredients and packaging them for an Instagram-ready world.
In that picture above is a thin strip of pink herring, topped with Latvia's ubiquitous pickled vegetables and herbs — only elevated, experimented upon, and beautified.
Sure, you could enjoy the exciting food scene in Prague, or you could get some tasty food — and much more — in Riga.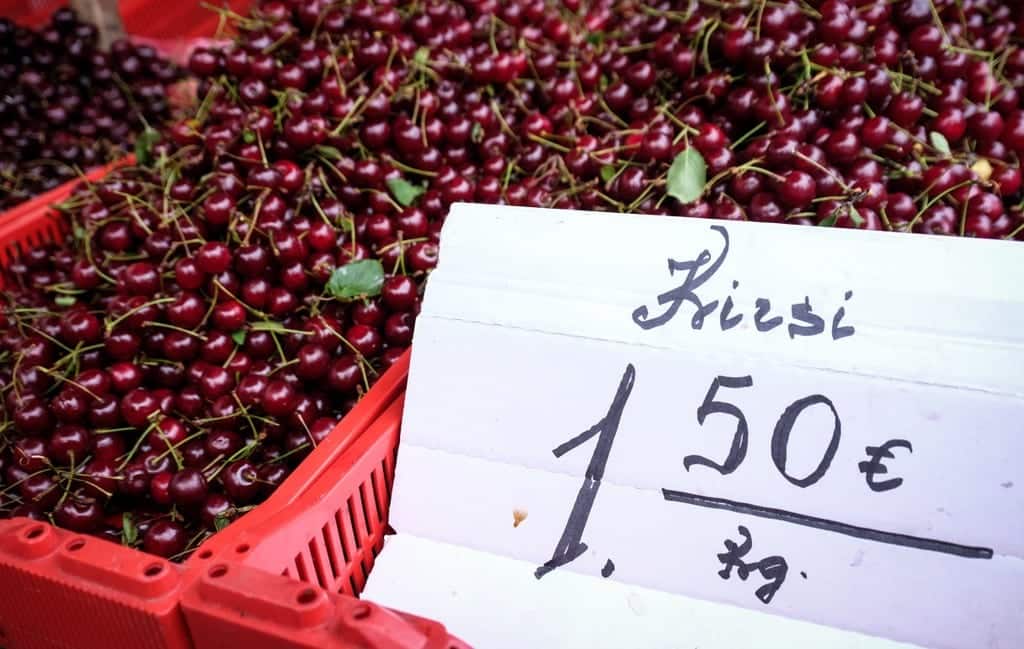 Fantastic Value for Money
"Heading to Europe? Go east to save money." Travel gurus have been saying this for decades; consequently, a lot of cities in Central and Eastern Europe have seen increased tourism and rising prices, particularly in the touristy areas.
Riga's not immune to that, and it's not QUITE the cheapest city in Europe — Tirana, Kyiv, and Sofia cost less in the long run — but Riga provides excellent value for money without sacrificing infrastructure.
Riga is a city where you can get a simple restaurant lunch for less than 10 euros, or even high-end dining for less than 20 euros. There are plenty of quality mid-range hotel rooms right by the center from around 40 euros per night. A beer will cost around 3 euros, so will a latte in an upscale cafe.
Stay in Riga and you can enjoy a wonderful city for far less than you'd spend in London or Paris — but also less than budget-friendly cities like Berlin or Zagreb.
Sure, you could go to Kyiv to live large on a budget, or you could enjoy low prices — and much more — in Riga.
Fun Nightlife
One of my favorite nights out in Riga was at Folkklubs, a traditional Latvian tavern that doubles as a subterranean nightlife venue. You climb down into the centuries-old wine cellar and enjoy excellent pub fare — traditional Latvian meatballs, beef stroganoff, roasted pumpkin with fried cheese — and a wide selection of beer.
Then the entertainment begins. You could be there for traditional Latvian folk music. But if you stay later, you can enjoy karaoke and dancing. We loved getting on stage and singing with the locals!
If you're up for something more low-key, try Easy Wine. This bar has self-service wine pours, featuring wines from around the world. You hold your glass and press a button with the amount of wine you'd like, and it charges your card by volume!
Sure, you could go to Budapest to enjoy the underground bars, or you could enjoy a rollicking night out beneath the street — and much more — in Riga.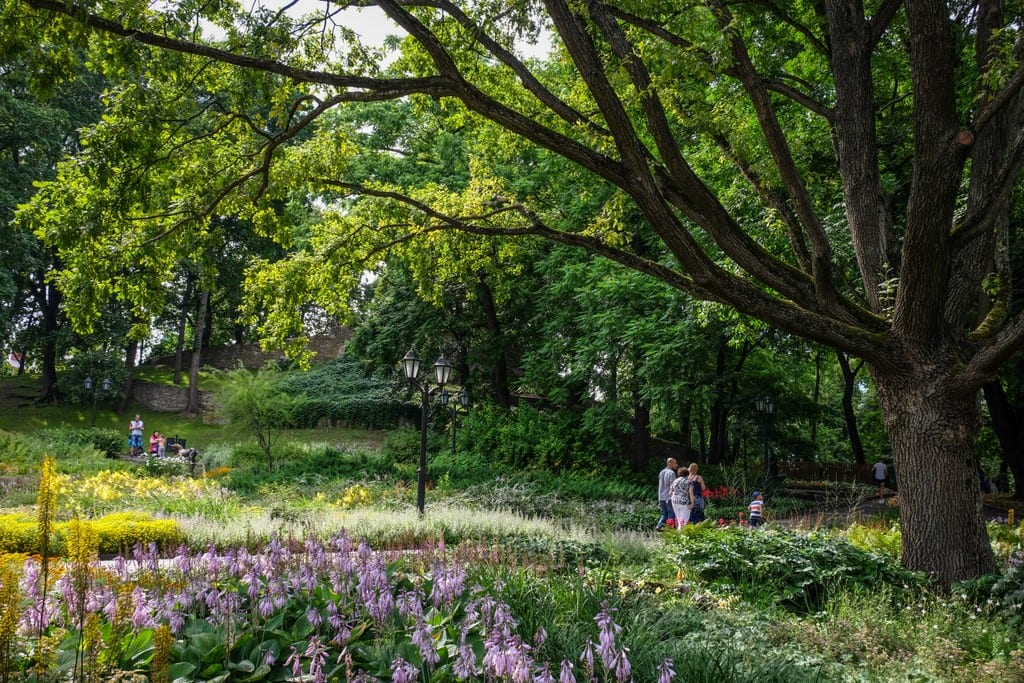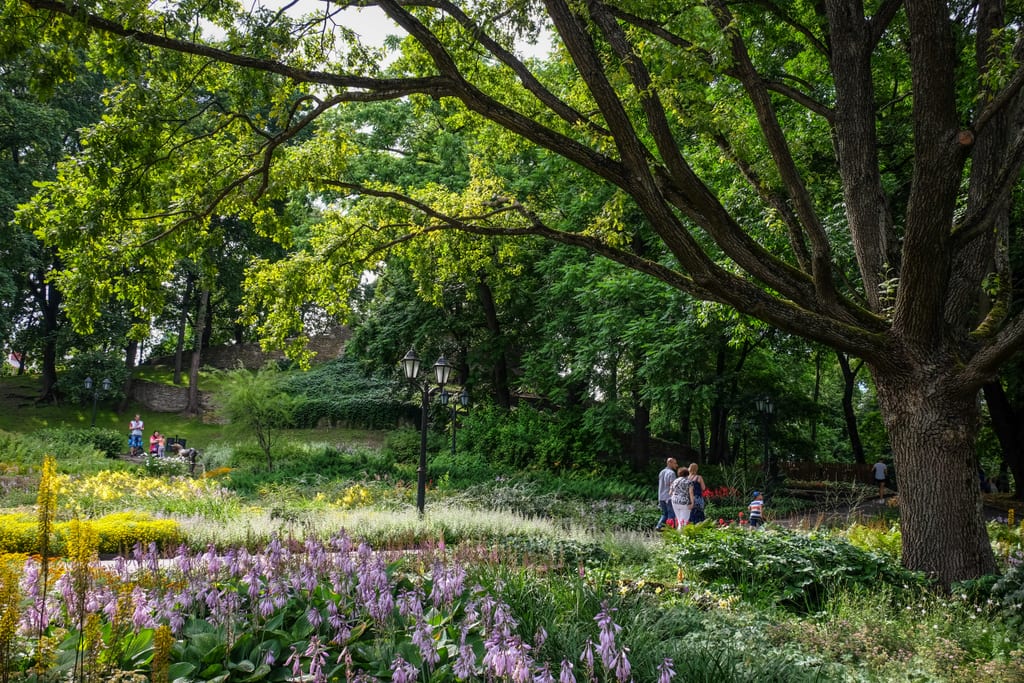 Lots of Green Spaces
I've noticed in my years of traveling Europe that if there are lots of parks, the culture has an emphasis on work/life balance and quality of life. Green spaces also make a great mini-escape from the city of it all.
Riga is a delight, filled with tons and tons of parks — many of them within walking distance of the old town. The perfect place to walk off all that delicious cuisine.
Sure, you could go to Berlin and enjoy legendary parks all over the city, or you could enjoy the luscious greenery — and much more — in Riga.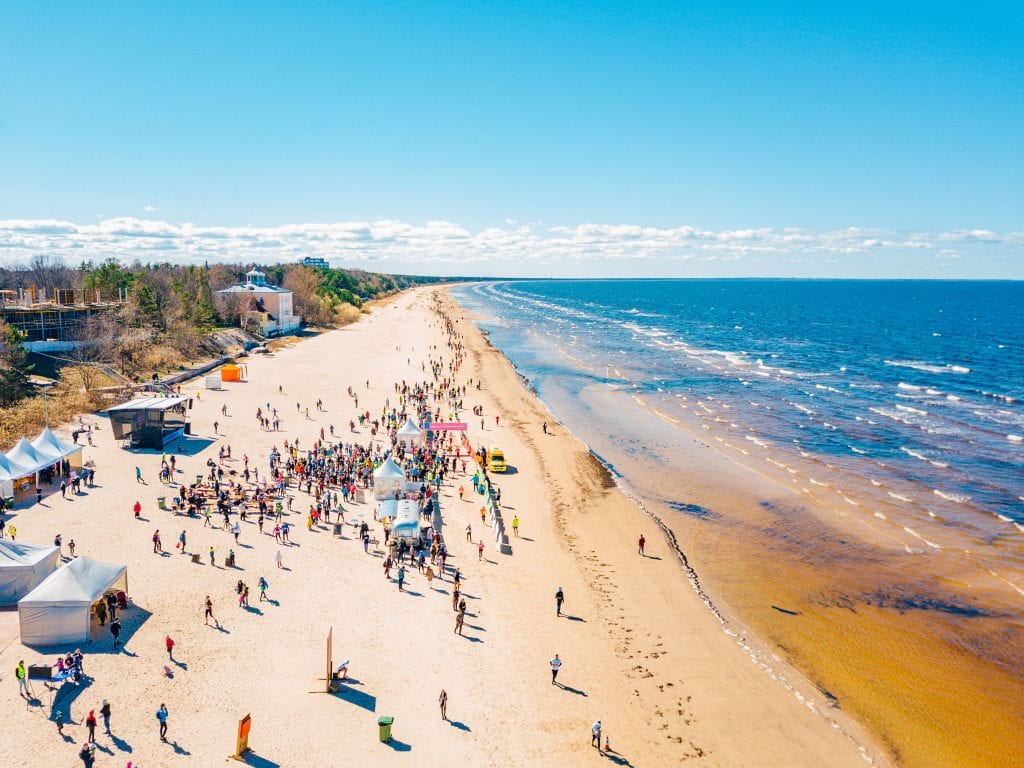 Easy Access to the Beach
At first glance, Riga looks like an inland city. That may technically be true, but Jūrmala Beach is just a 35-minute, one euro bus ride away. This extensive stretch of beach is home to everything from pulsating nightclubs to simple cottages to high-end beachside homes.
A Baltic beach? Really? Sure, why not?
I get that not everyone is up for a dip in the chilly Baltic Sea. I probably wouldn't be able to do it! But sometimes the best part of the beach is getting to hear the ocean waves, smell the salty air, and see how far you can see along the horizon. Jūrmala is definitely worth a visit on a nice day.
Sure, you could go to Barcelona to enjoy some beach walks mixed with city time, or you could get all that — and more — in Riga.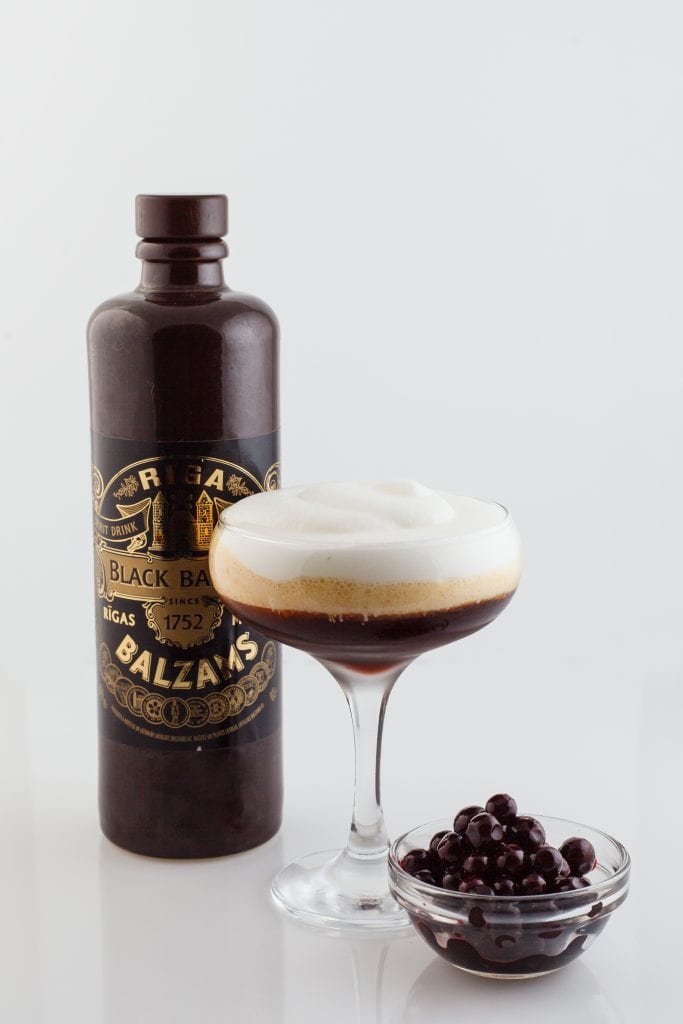 Black Balsam Cocktails
Some countries have a local liqueur that they love. Latvians are all about Black Balsam, a dark berry liqueur made from bilberries, raspberries, birch root, peppermint, and several other botanicals.
You can drink Black Balsam straight up, and I have. But don't miss the chance to try it in a cocktail! Cocktail bars in Riga love to incorporate Black Balsam. It works really well in lemonade, too.
Rumor has it that Catherine the Great became ill on a trip to Latvia — and drinking Black Balsam got her back to normal.
Black Balsam is tough to find outside Latvia — most likely you'll have to go through a specialty liquor store in your home country — so stock up here, where it's cheap!
Sure, you could go to Stockholm and have tons of aquavit cocktails, but you can get a tastier local liqueur — and more — in Riga.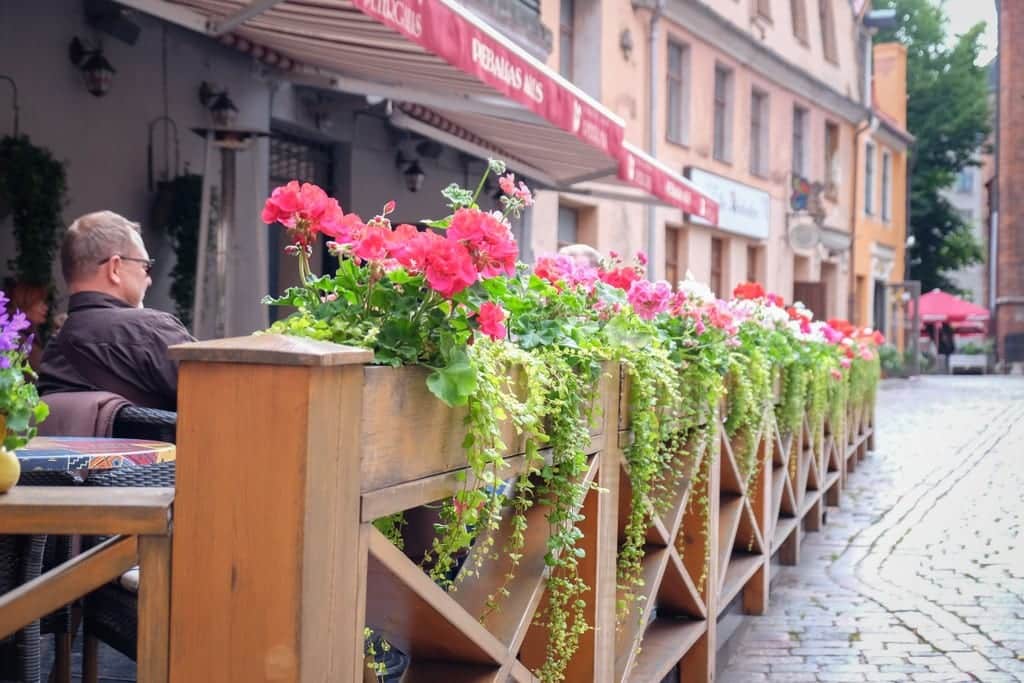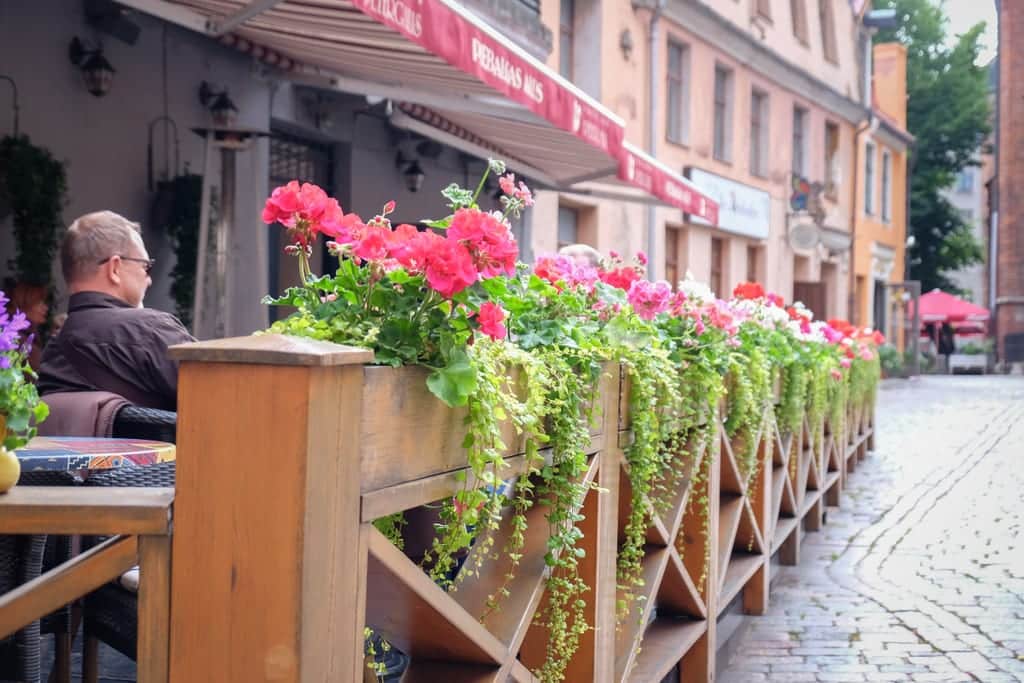 Flowers, Flowers Everywhere
One thing I didn't expect in Riga was that there were flowers everywhere! It's such a far north city that I didn't expect to see much flower action outside the spring months. But Latvians LOVE their flowers — and they've found ways to incorporate them all over Riga.
People fill their window boxes with fresh blooming flowers. Cafes turn wooden fences into planters for geraniums. And the perfectly manicured parks have layers and layers of red, pink and purple pansies!
Sure, you could go to Amsterdam to enjoy tulips all over the place, or you could enjoy the wide varieties of flowers — and much more — in Riga.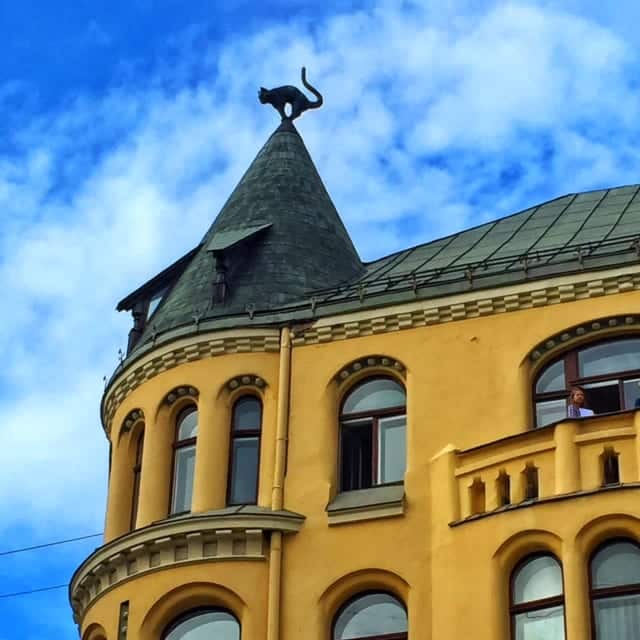 Quirks in All the Right Places
I felt like Riga delighted me over and over with the unexpected.
A building in the old town topped with a black cat.
A hat museum.
A movie theater with cups of pork snacks instead of popcorn, and Lambrusco on tap.
A national library shaped like a mountain.
One way to experience some of the fun is to take the free Alternative Riga Tour. (Yes, it's free, but don't forget to tip your guide!!)
Riga is full of surprises — more so than many European cities I've visited.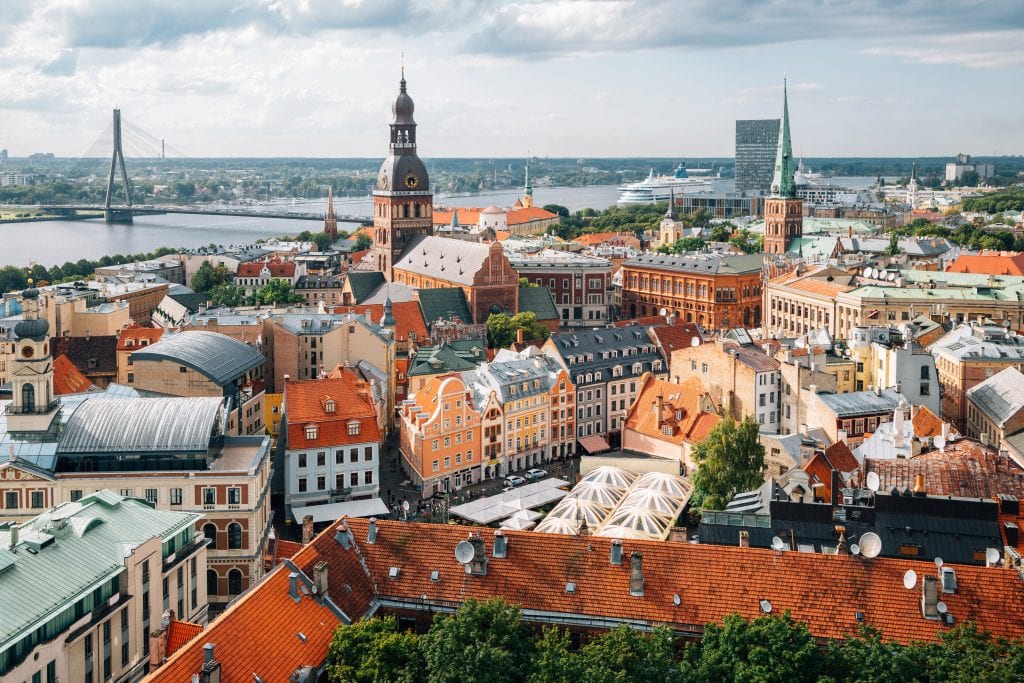 The Takeaway
As I write this post, I'm realizing how much I want to return to Riga! Once the weather starts to warm up and we return to a more regular travel schedule, I hope I can make another visit to this wonderful city. Now that I'm living in Prague, it's only a short flight away.
Sure, I could go to Kyiv or Helsinki, Warsaw or Vienna, Tallinn or Vilnius. But Riga has something special — a creativity and energy that I absolutely love.
Have you been to Riga?
Get email updates from Kate
Never miss a post. Unsubscribe anytime!