Adventurous Kate contains affiliate links. If you make a purchase through these links, I will earn a commission at no extra cost to you. Thanks!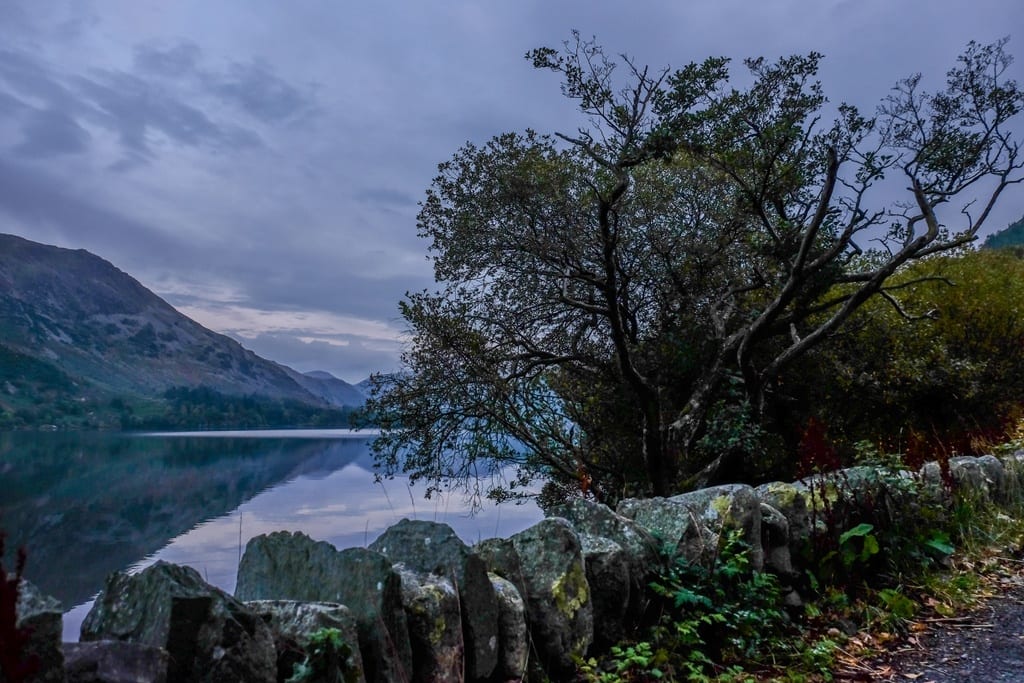 If you're a longtime reader, you might remember my stint living in Chester, northwest England. Though Chester was a tough place to live as an outsider and especially an American, I loved exploring the region, a place that so many people overlook.
There was city-hopping in Manchester and Liverpool, and discovering adorable pubs in random towns all over the place. I loved the estates and manors holding court in the Cheshire countryside. And I was fascinated by how the scenery changed immediately when you crossed from northwest England into nearby north Wales or vice versa.
But in that year, I never made it to the Lake District: northwest England's pride and joy. Everyone in Chester seemed to treasure the Lake District and visit regularly. They would wax poetic about the scenery and nature, the walks and the highest mountains in England.
So I was delighted to find out that the itinerary for my #GREATBritishSpirit gin trip would finally bring me to the Lake District, albeit quite briefly.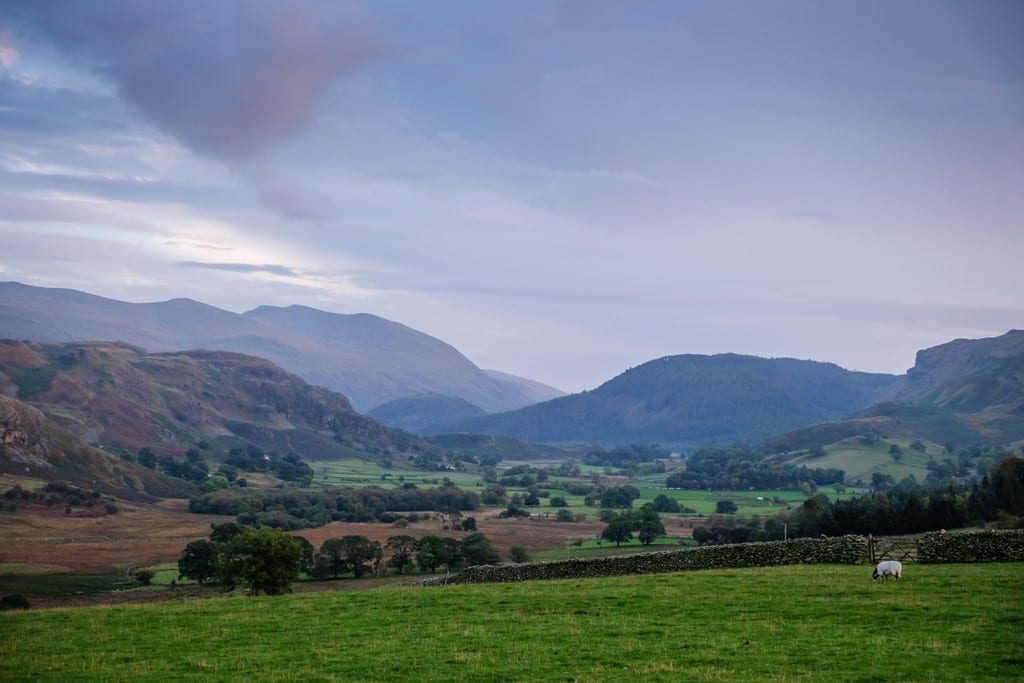 For those of you who have been here a long time, you know that I don't write authoritatively about topics that I don't know well. I don't like when other people do that, so I don't do it myself. You might have noticed that most of my comprehensive posts are about cities like Paris and Bangkok and regions like Emilia-Romagna — places that I know well.
So for that reason, I'm not going to write an authoritative guide to the Lake District. I will tell you that during my quick visit, I learned that the Lake District is incredibly picturesque. Between this visit and what I learned while living in Chester, I think this is a beautiful region that more people would love to visit if they knew more about it.
I think northwest England is tremendously underrated — as is northern England in general. After you see these photos from the Lake District, I think you'll agree.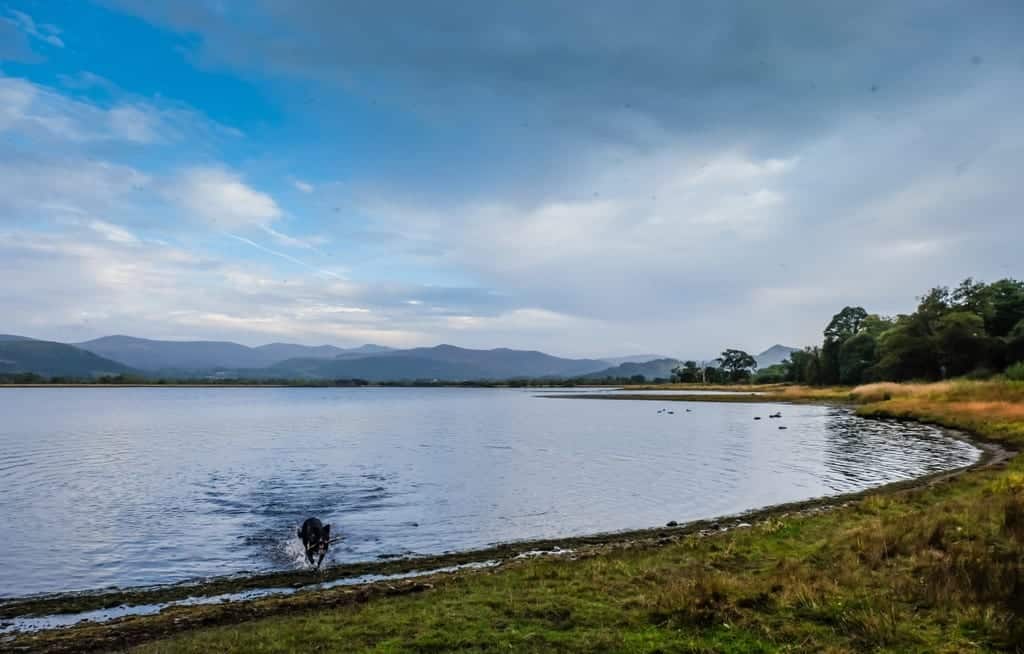 About the Lake District
The Lake District is the largest national park in England. You'll find it in the region of Cumbria in northwest England, not too far from the Scottish border.
First of all, make sure you're getting the name right — it's called the Lake District, alternatively the Lakes, but never the Lakes District.
Though you see that area maps are dotted with blue blobs, there is technically only one lake in the Lake District — Bassenthwaite Lake. The others are merely "meres" or "tarns" or "waters." The largest is Windermere.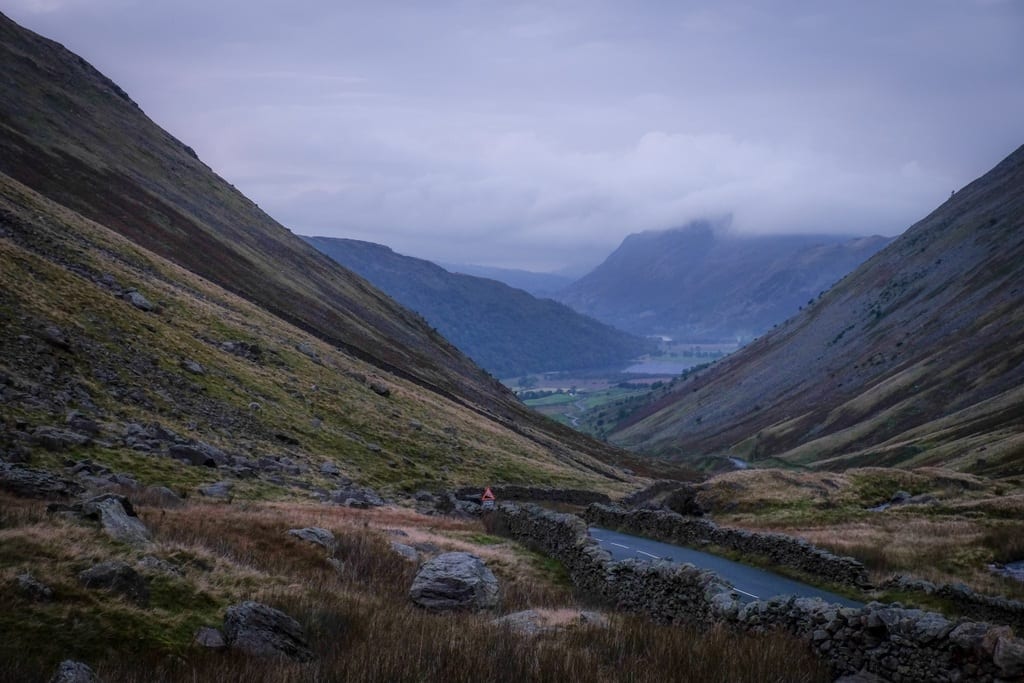 Beatrix Potter spent much of her life in what is now the Lake District, and she set several of her books there. When she passed away, she left almost all of her fortune to the National Trust, and part of her bequeathed land became the Lake District, which was designated a national park in 1951, eight years after her death.
You can easily imagine Peter Rabbit and Benjamin Bunny bopping around these landscapes!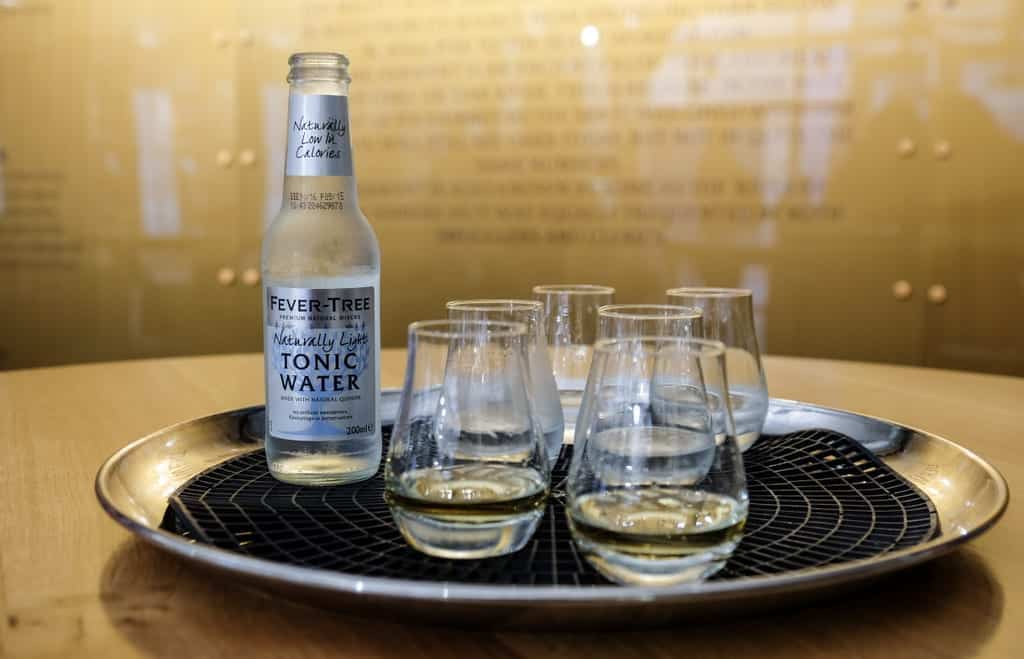 Lakes Distillery
My main reason to visit the Lake District was to check out the brand new Lakes Distillery. They distill gin as well as whiskey and have a variety of tasty options to sample.
I think a distillery is a perfect addition to the Lake District — in a region where outdoor activities take center stage, despite how frequently it rains, it's nice to have a cozy indoor activity available.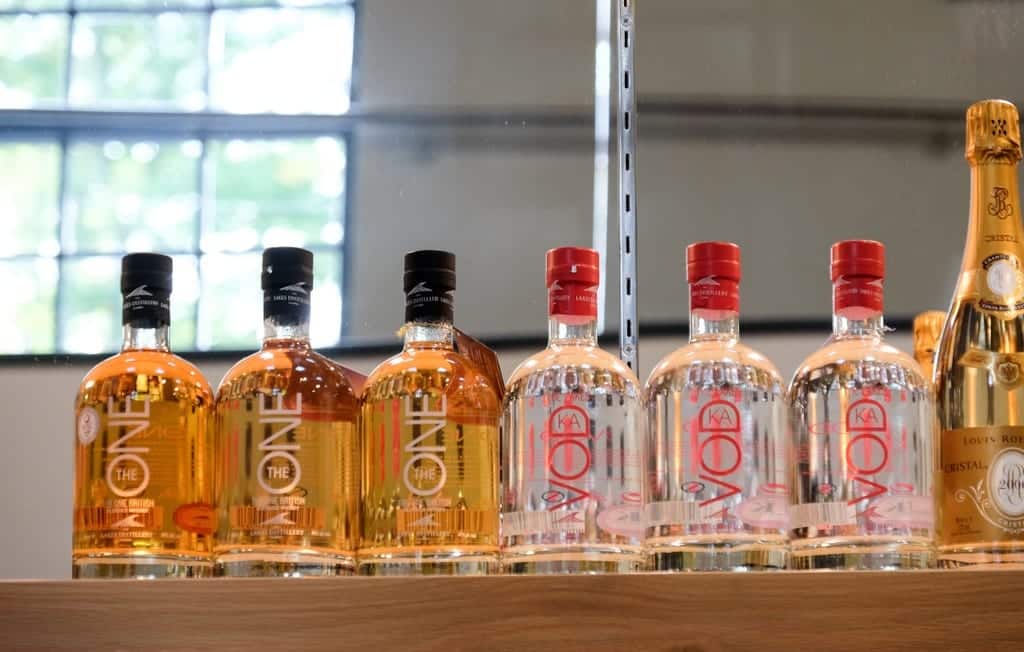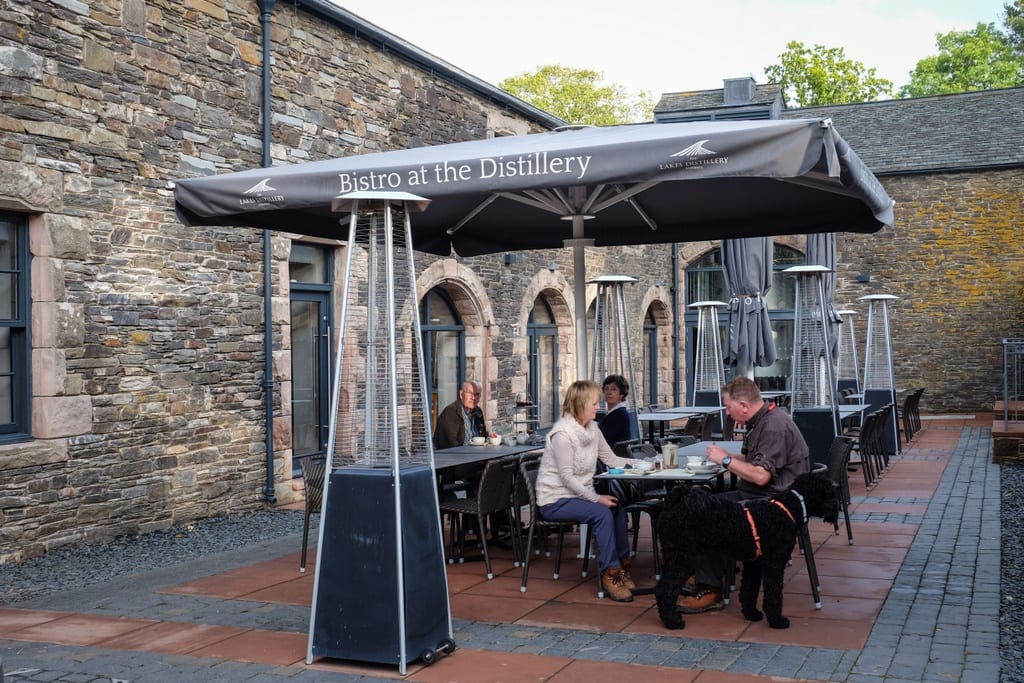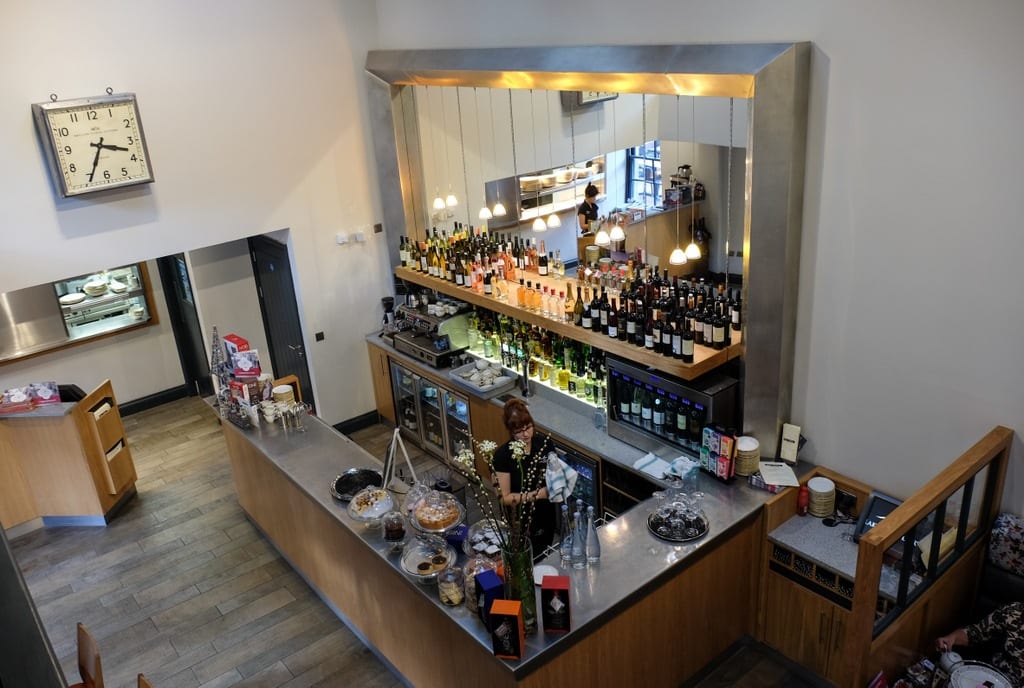 I loved how new the distillery was — you can tell that they spend a lot of money to make it look smashing and modern. Even in the distilling rooms (which I was not allowed to photograph), the metal platforms are cut perfectly to curve around the stills. I mentioned this to the owner and he beamed with pride that I had noticed.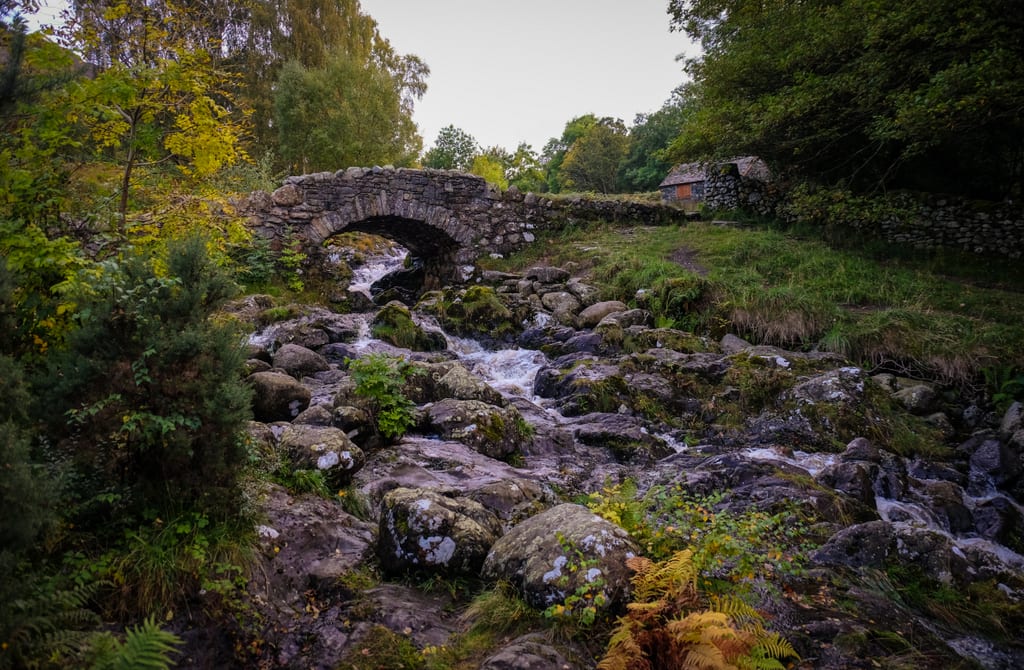 Ashness Bridge
One of the most photographed places in the Lake District is Ashness Bridge, a traditional stone bridge not too far from the hub of Keswick.
But even better was the nearby viewpoint overlooking Derwent Water. That little island in the distance is St. Herbert's Island.
As I was walking through the forest, I thought that this would be the kind of place where the Twilight vampires would settle down for a few years until people noticed they weren't aging.
(Don't roll your eyes at me! I read the books out of curiosity and now I think of them whenever I go to a cloudy, rainy place.)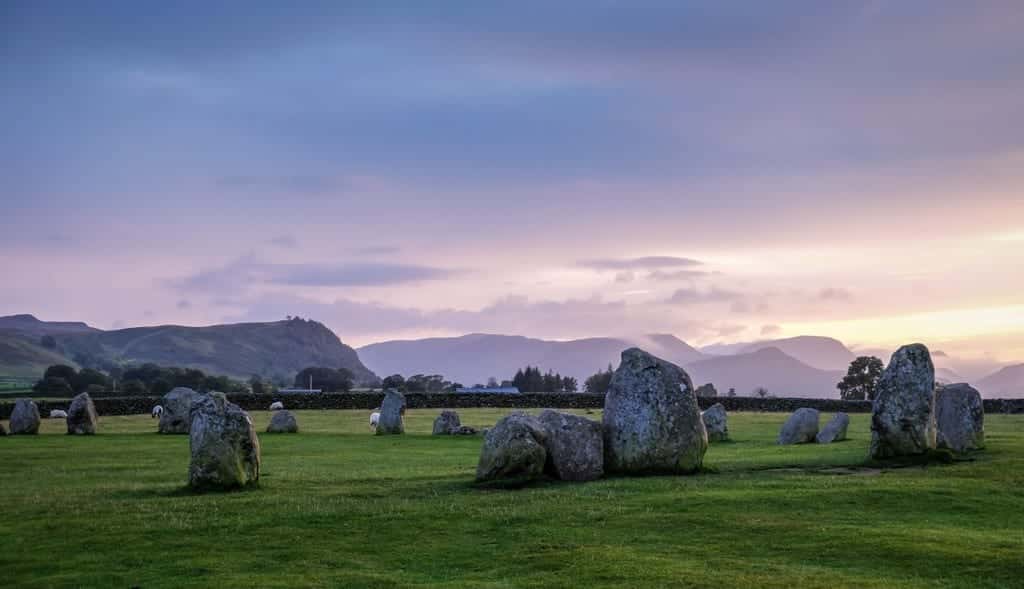 Sunset at Castlerigg Stone Circle
The best part about my trip was catching the sunset at Castlerigg Stone Circle. Castlerigg may not be as famous as Stonehenge, but it's older, less touristed, and arguably more impressive. Archaeologists believe it was constructed around 3200 BC.
Its purpose? Unknown, but there's a chance it could have been a central meeting place for trading.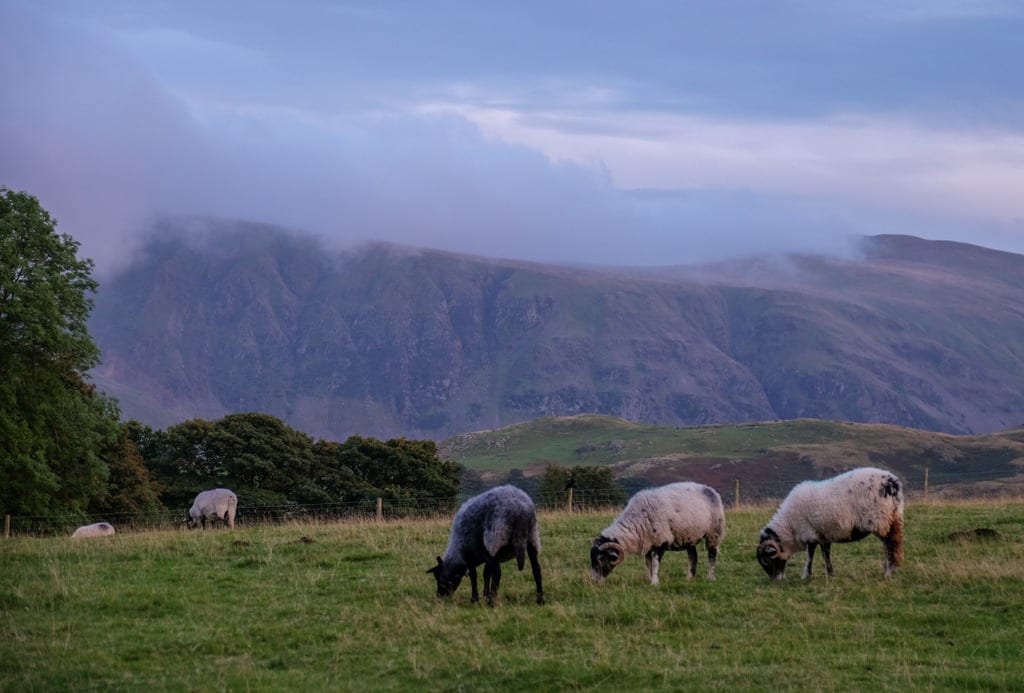 Today, sheep are the ones having the meetings!
I tried my best to get good pictures. Hampered by a family that all. but. refused. to get out of the center of the circle, I did my best to take some offbeat shots. Here are a few of my favorites:
Incredible.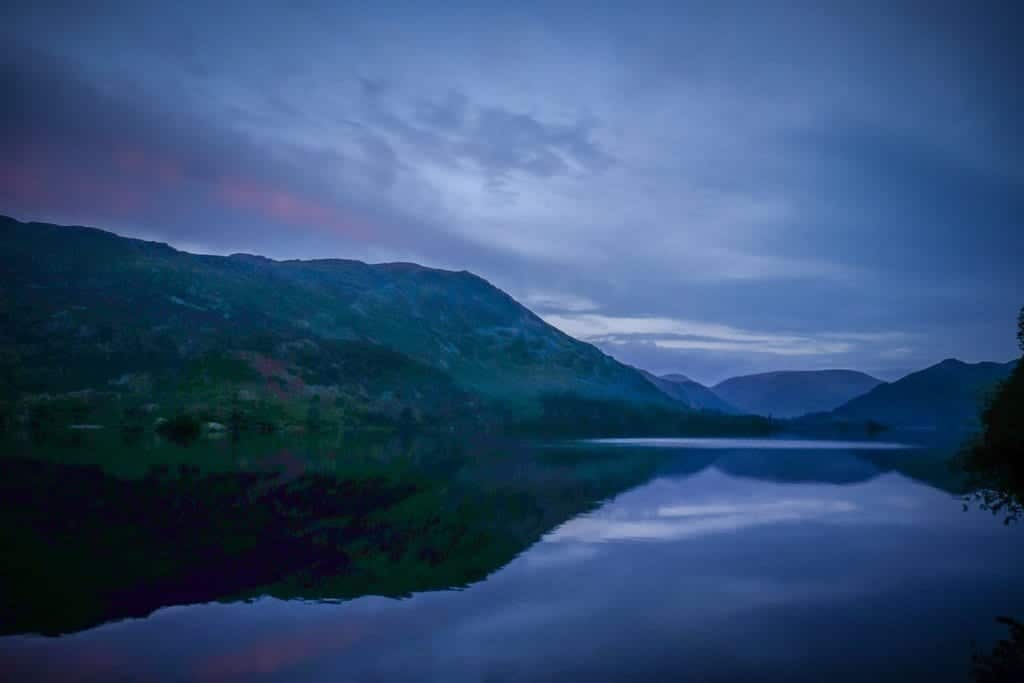 The Takeaway
Less than 24 hours in the Lake District is not enough to even get an idea of the best things to do here — but it was enough to whet my appetite. I know I want to come back and give the Lake District the attention it deserves.
This is by no means a comprehensive guide — just a teaser to show you that high up in northwest England, you'll find a beautiful national park begging you to explore. I hope these pictures inspired you to add more to your itinerary than just London!
Essential Info: I recommend staying in the Lake District for at least a few days to take advantage of all it has to offer. Renting a car will give you the most flexibility, but you can get by with public transportation, taxis, and guides if you wish. (Even after nearly two years of being based in Britain, I'm still not comfortable driving on the other side of the road!)

I had a private guide through Mountain Goat, who offer a variety of private and group tours through the Lake District. Check out the full list here.

Lakes Distillery is open to visitors — you can take a tour or just drop in for a drink or a bite to eat.

I stayed at Rothay Garden Hotel, a beautiful in Grasmere. I also had an excellent three-course dinner there, one of the best meals of the trip. Grasmere is central and makes a convenient base for visiting the Lake District. Rates start at 150 GBP (212 USD). Find more hotels in Grasmere here.

It rains frequently in the Lake District — be sure to pack a good umbrella and proper rain gear for exploring the outdoors.

The rain makes it easy to slip and fall so make sure to buy travel insurance before you go. I use and recommend World Nomads.
This campaign was created and sponsored by the GREAT Britain campaign and UK Trade & Investment in partnership with iambassador. Adventurous Kate retains 100% editorial control and all opinions, as always, are my own.
Get email updates from Kate
Never miss a post. Unsubscribe anytime!