Adventurous Kate contains affiliate links. If you make a purchase through these links, I will earn a commission at no extra cost to you. Thanks!
My sky-high expectations for Melbourne began when I was in college. It began when my roommate Kelly Anne decided to study abroad in Melbourne. At that point in time, Fairfield University only allowed you to do select study abroad programs that were either their own programs or through their partners, and none of the programs took place in Melbourne.
Kelly wanted to study in Melbourne so badly, she actually transferred out of Fairfield and enrolled in another university so she could take part in their study abroad program.
By contrast, I decided on a whim to apply for Fairfield's Florence program. I got accepted in less than 24 hours.
"Why would you go through all that trouble?" I asked her. "You could have just done Fairfield's Brisbane program. Or one of the Sydney programs."
"No." That one syllable she uttered was so chilling that I didn't raise the subject again.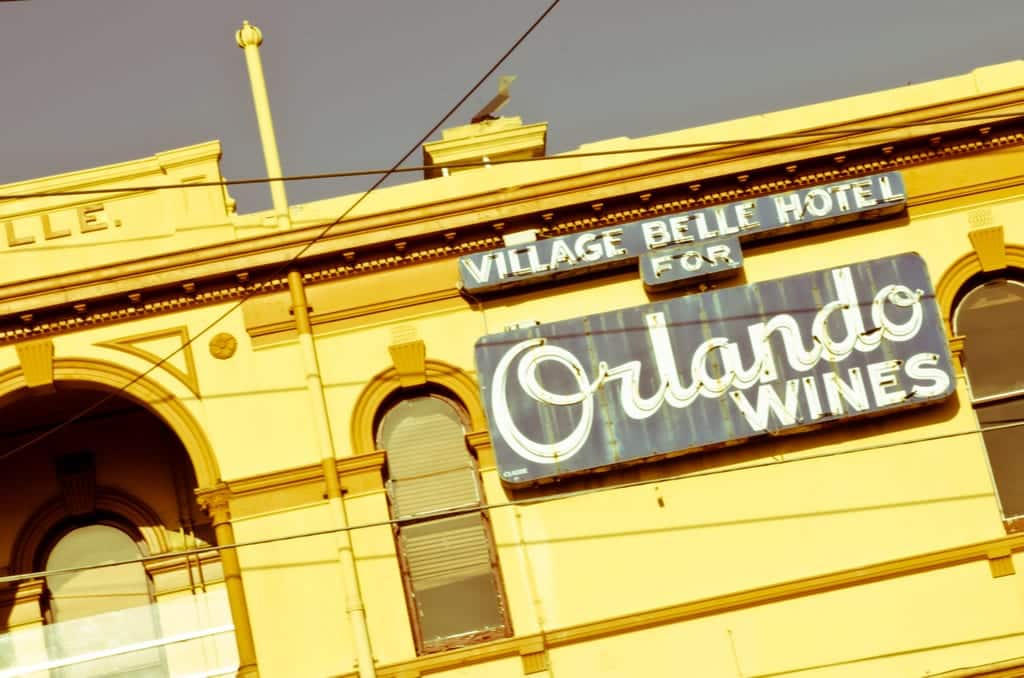 Kelly was adamant. Melbourne was the greatest city in Australia, and there was no way she would be missing it, even if it meant giving up half her summer for a chilly semester in the southern hemisphere.
Well, she went to Melbourne. She had the time of her life. And she transferred back to Fairfield as soon as her semester ended.
Kelly wasn't the only one who harbored such strong feelings for Melbourne. It seems like all of my friends who visit Melbourne promptly fall madly in love.
Melbourne is an alternative city — independent, artsy, and filled with culture and counterculture. I'm a huge fan of cities like these, especially Berlin and Brooklyn, and I couldn't wait to see what Melbourne had in store for me.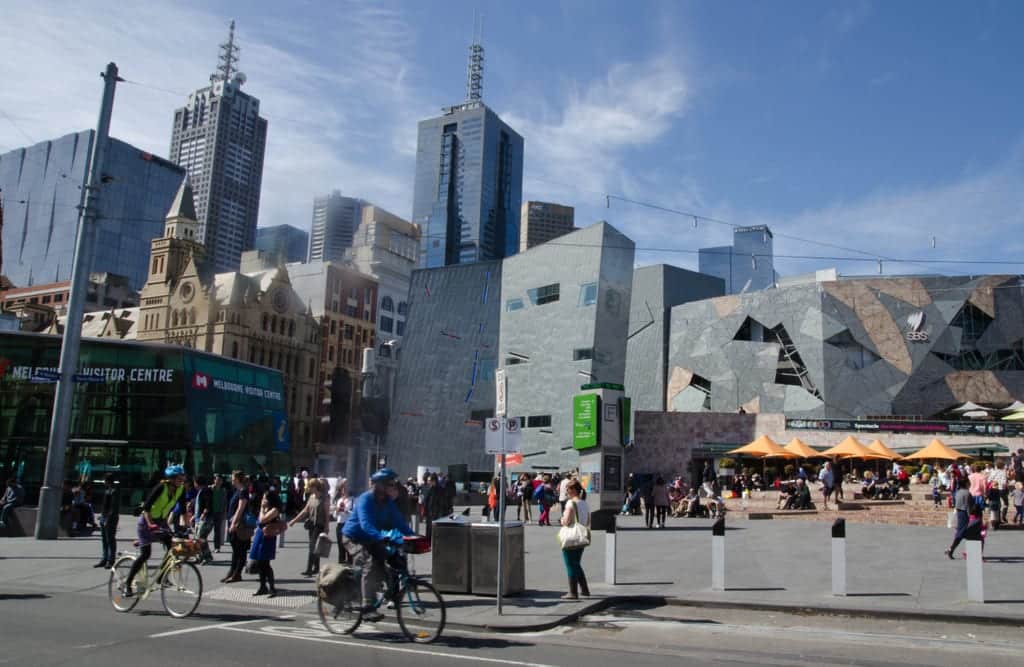 Like Berlin and Brooklyn, Melbourne is a bike-friendly city and has great coffee (some declare it the best coffee in the world). Another attribute these cities share? High tolerance of street art.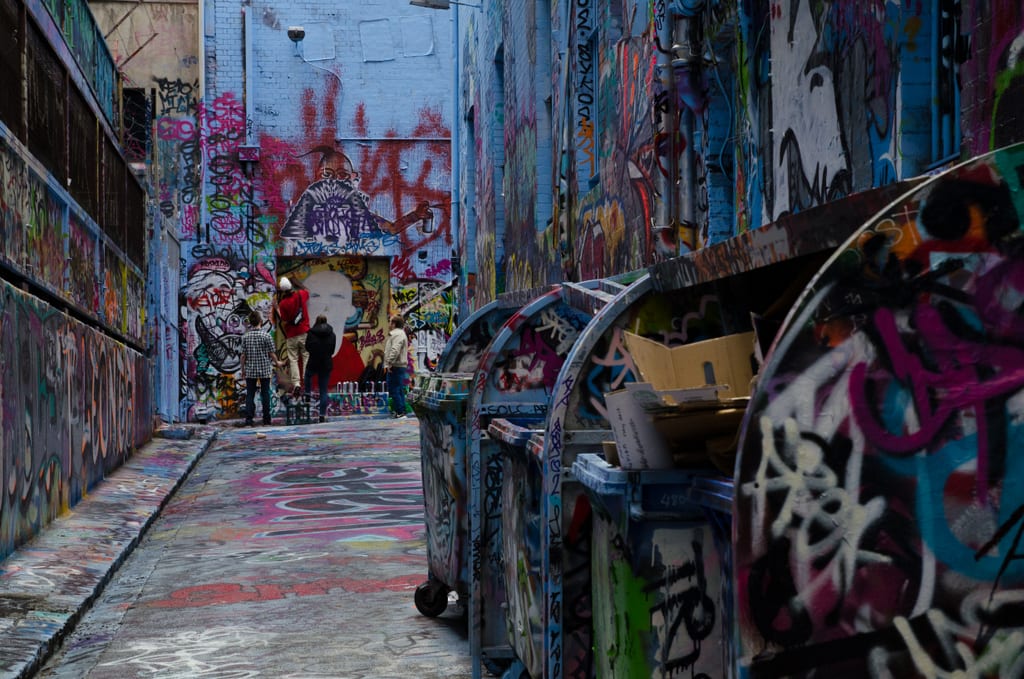 You see lots of street art all over Melbourne, much of it excellent, but the epicenter of this movement is Hosier Lane. This street is covered in layers upon layers of paint.
In Melbourne you see lots of buildings that look like they're closed up and abandoned, but are actually home to new hipstery haunts — like The Herbert, a brand new coffee shop in the neighborhood of Northcote. While it looks like nothing on the outside…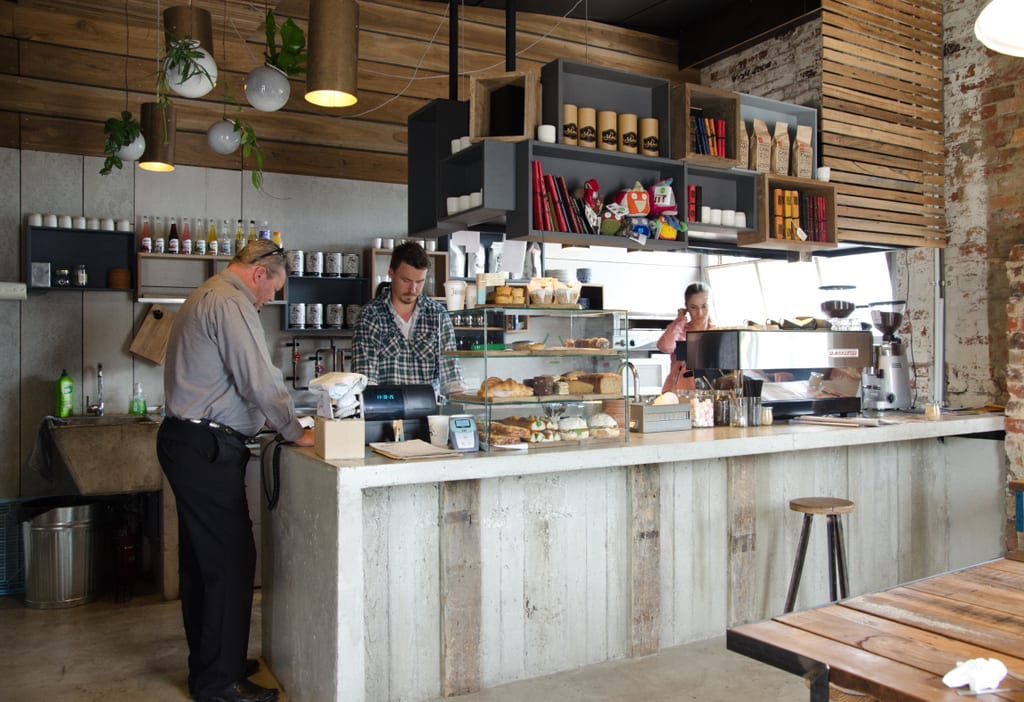 …the inside is delicious!
Northcote was a wonderful surprise. I was generously hosted in Melbourne by my friends Dave and Meg, who invited me to crash in the spare room in their Northcote flat for a full week, even as they were deep into planning their wedding.
A decade ago, nobody cared about Northcote. Today, it's hipster central. In my week here, I spent a lot of time checking out the restaurants.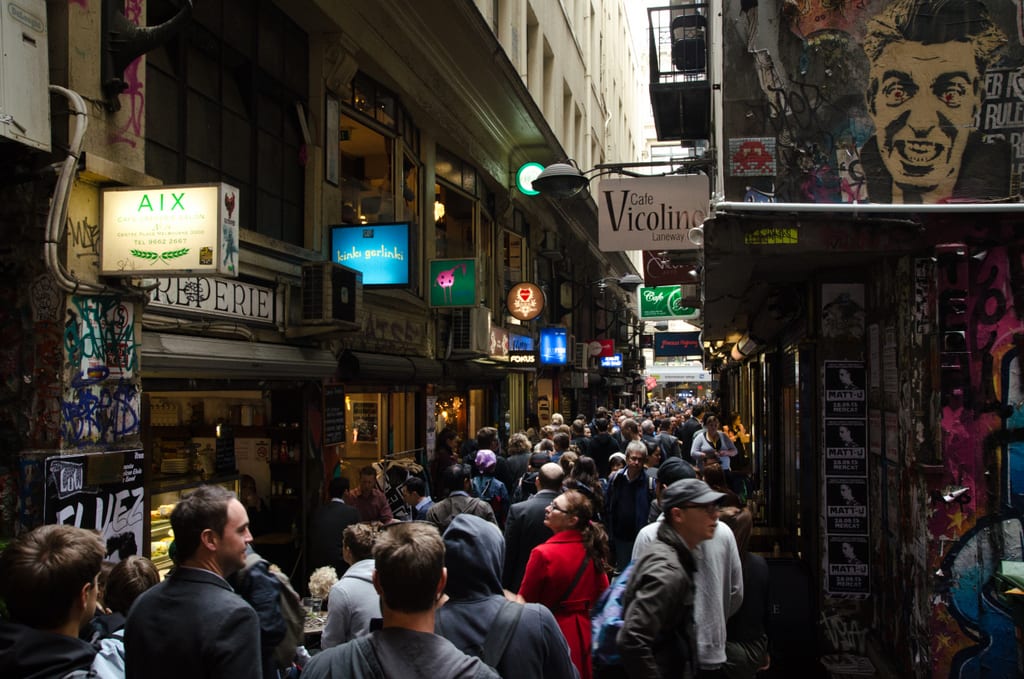 And then there are Melbourne's famous laneways and arcades. The laneways snake through the city center and are filled with cool cafes, tiny bars, interesting boutiques, and every bare inch of space is emblazoned with street art.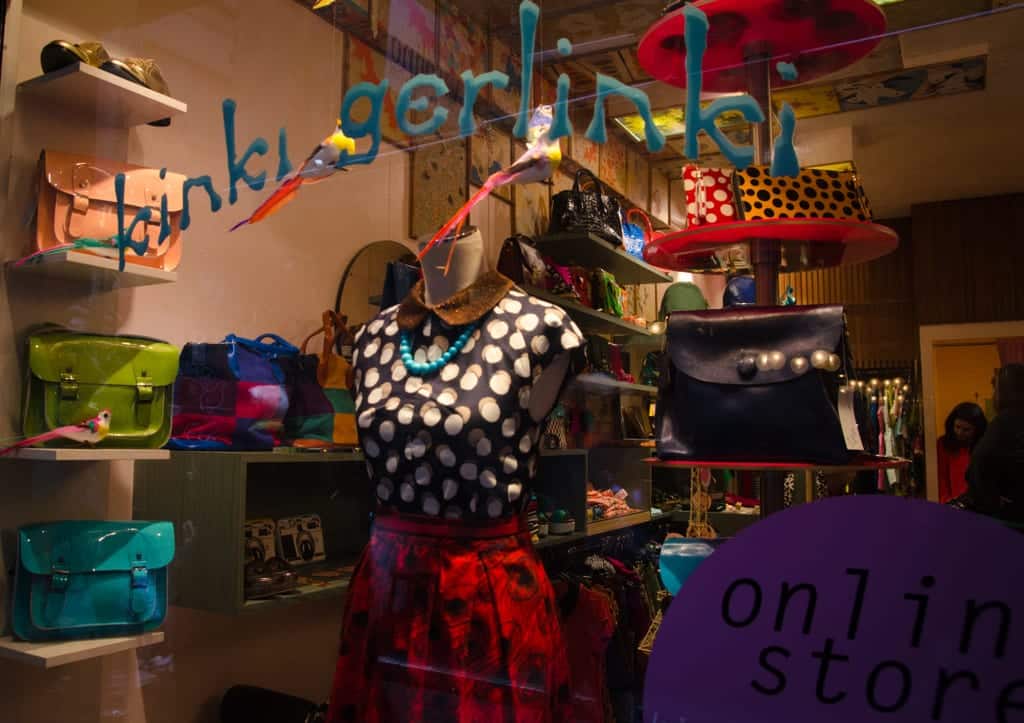 Kinki Gerlinki…so much fun to say! This is one of the boutiques.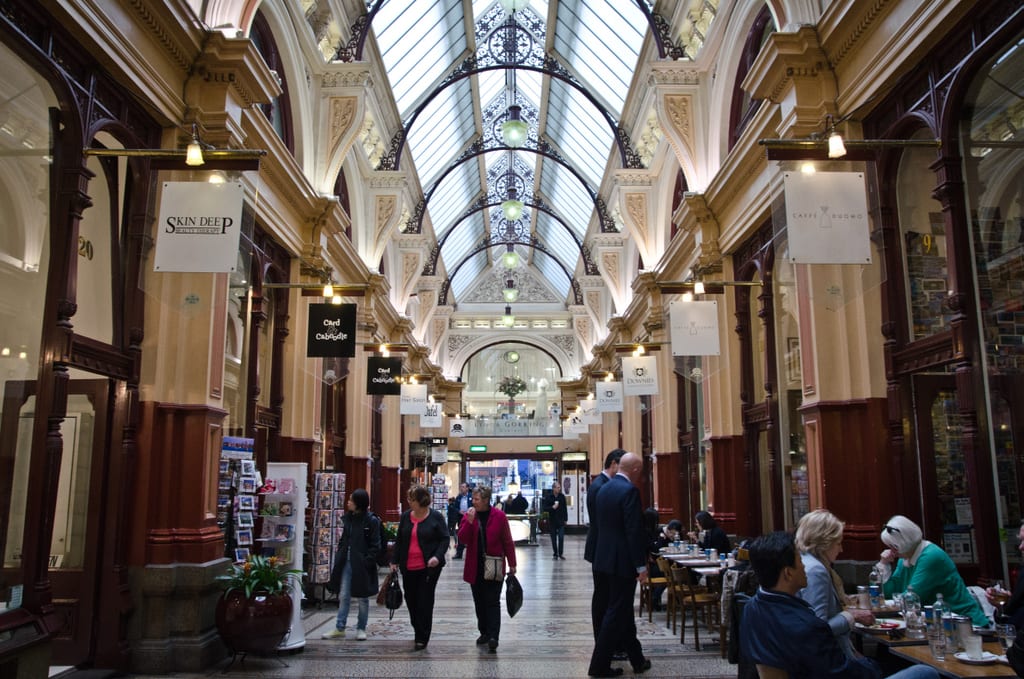 The elegant arcades couldn't look more different from the laneways, but they add to the cheerful mazes that lead you through central Melbourne. This one is Royal Arcade.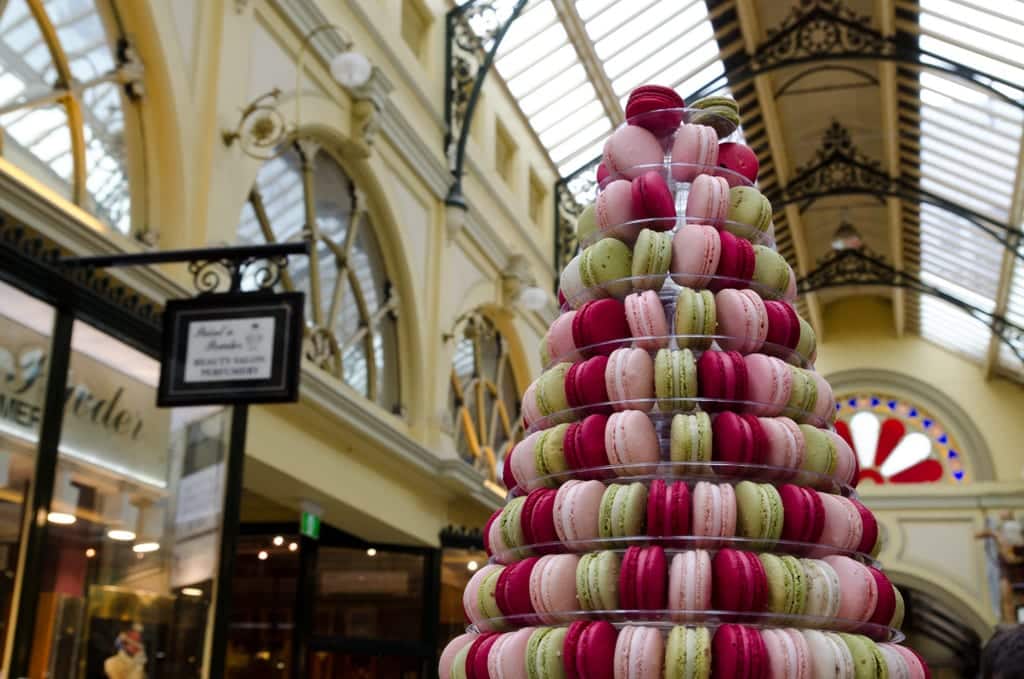 How much do you want to eat that dazzling tower of macarons? Be warned, it costs a few hundred dollars.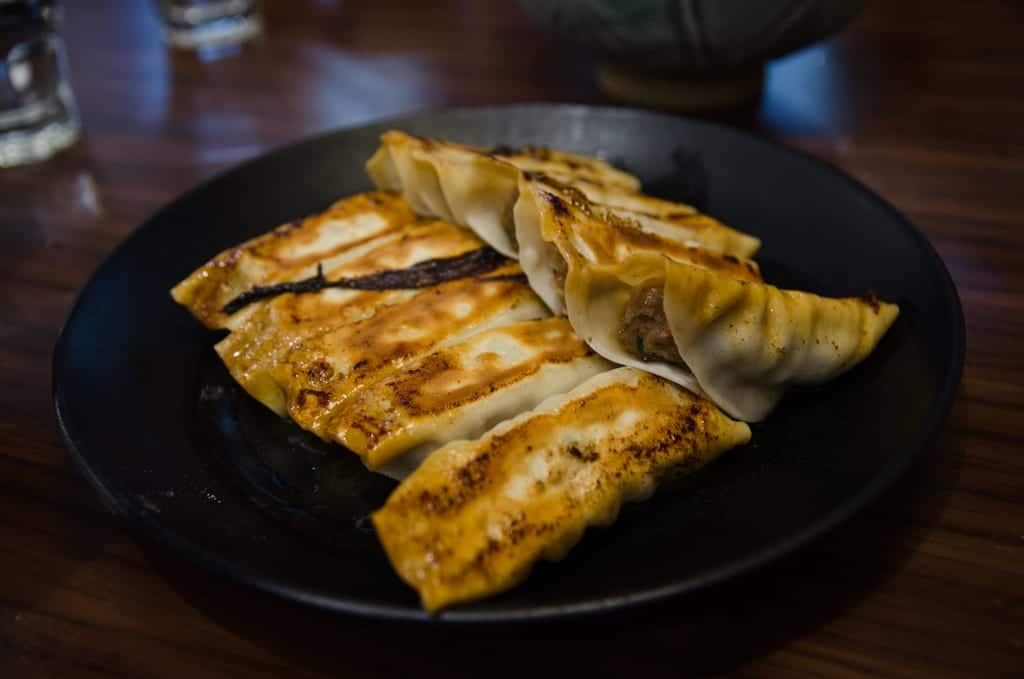 And food? Incredible. Melbourne has a fantastic ethnic food scene — definitely more so than anywhere else I went in Australia.
Dave and Meg suggested we go out to Shandong Mama, a cheap and cheerful dumpling joint. OH MY GOD, THESE DUMPLINGS WERE SO GOOD — fried dumplings filled with pork and chives, steamed "Melbourne dumplings" filled with chicken and a variety seafood. They were so good, we went back the very next night.
I also had some nice Malaysian food, some of the best pho I've ever had, ice cream made with liquid nitrogen, and more glorious Australian breakfasts than you can shake a fist at.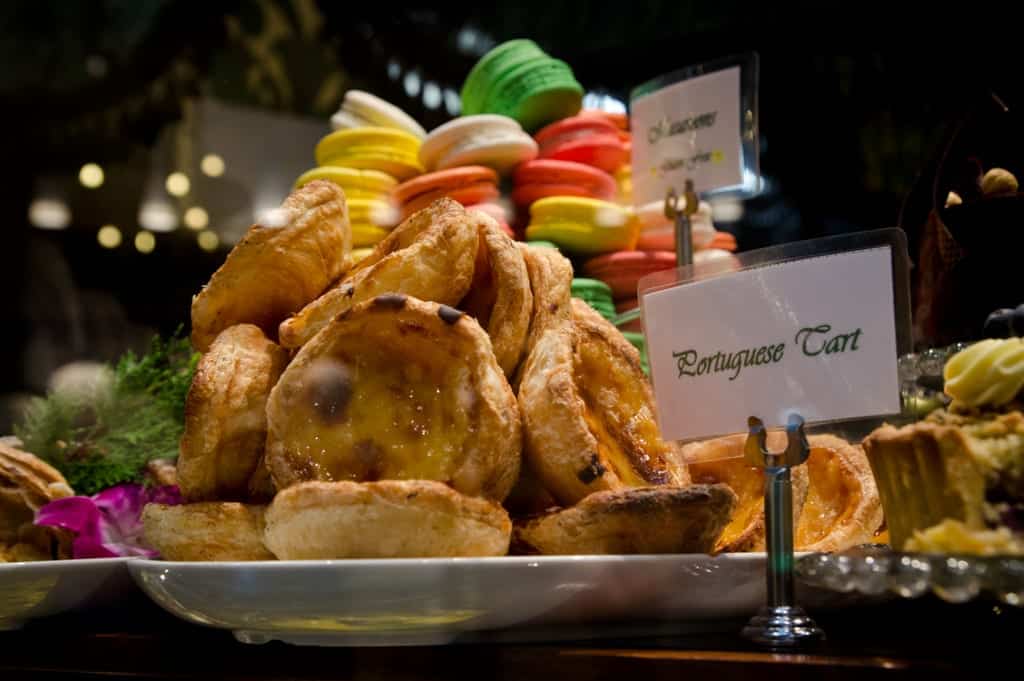 And if you want desserts, you are in trouble. Melbourne is a multi-ethnic city, but its largest ethnic contingents are Greek and Italian. That translates into a LOT of quality bakeries!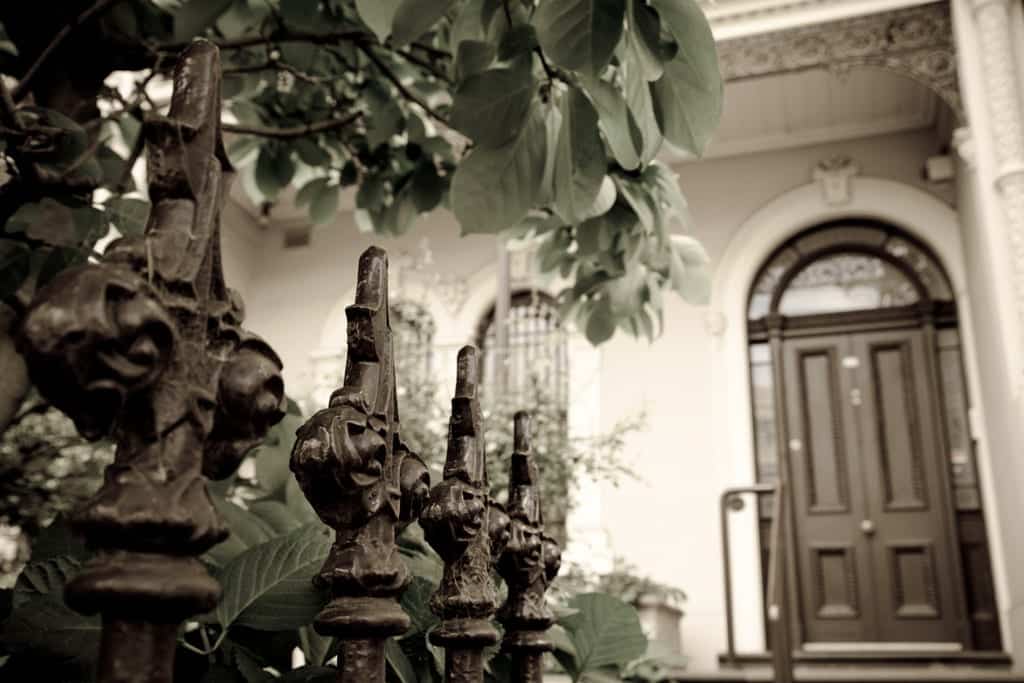 In Fitzroy, I was on the way to meet the lovely Torre DeRoche, author of one of the books I've enjoyed the most lately, Love with a Chance of Drowning, and I came across a row of houses with tantalizing iron work.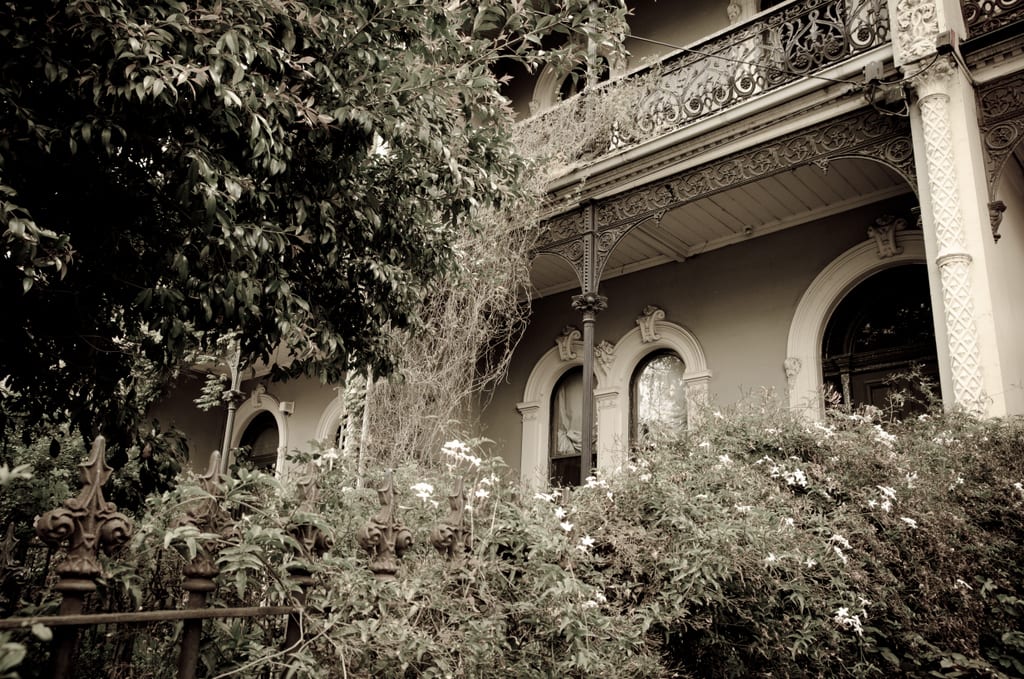 Some of them were overgrown, looking like Grey Gardens or maybe Miss Havisham's estate, while others were perfectly manicured.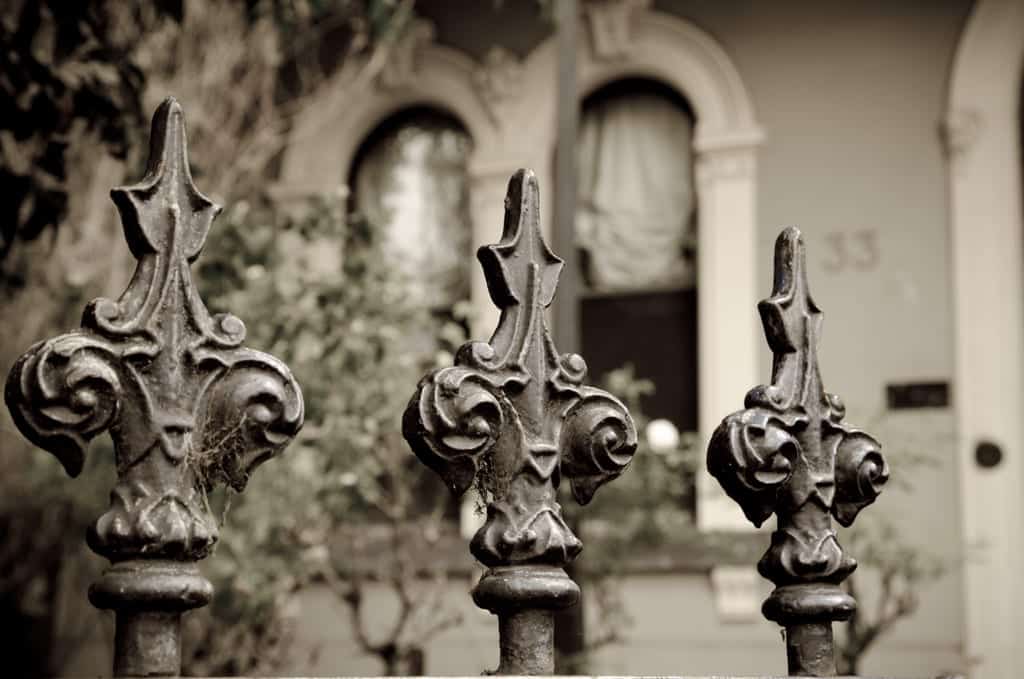 I was surprised to see them in Melbourne — they looked like something out of New Orleans or Savannah.
Come in, little children…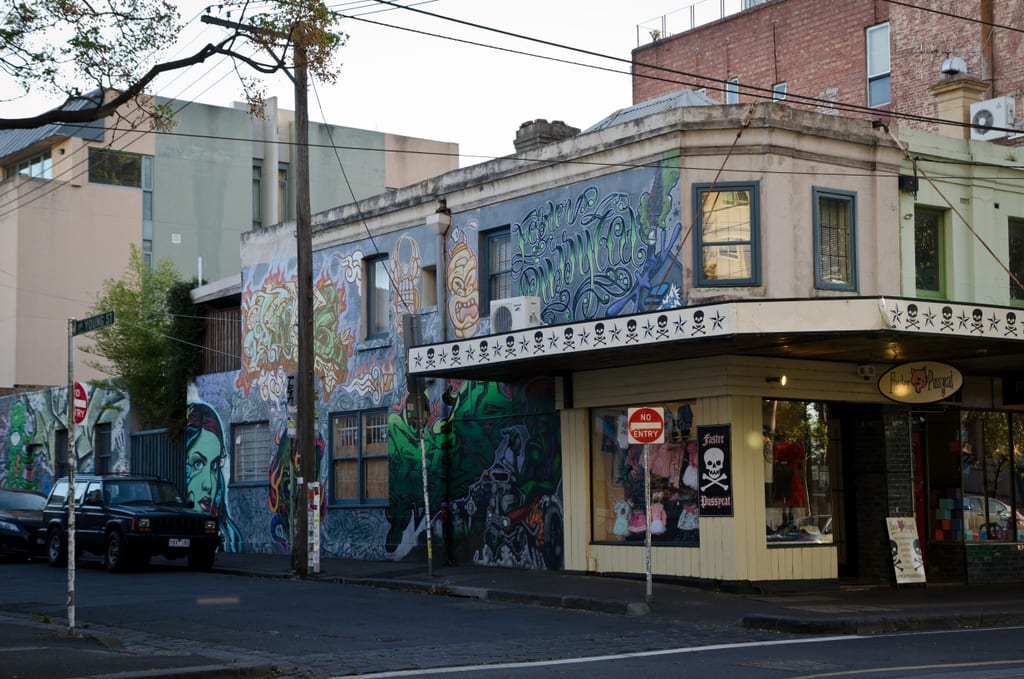 Fitzroy has long held a reputation as the cool neighborhood of Melbourne, and I agree — if I lived here, this is probably where I would spend the most of my time. The streets here are filled with interesting cafes, boutiques, and shops.
Have I said that already about other neighborhoods? Well, this is honestly the kind of city Melbourne is! It's just so cool.
Still though — if I were choosing where to stay in Melbourne, I would choose Fitzroy.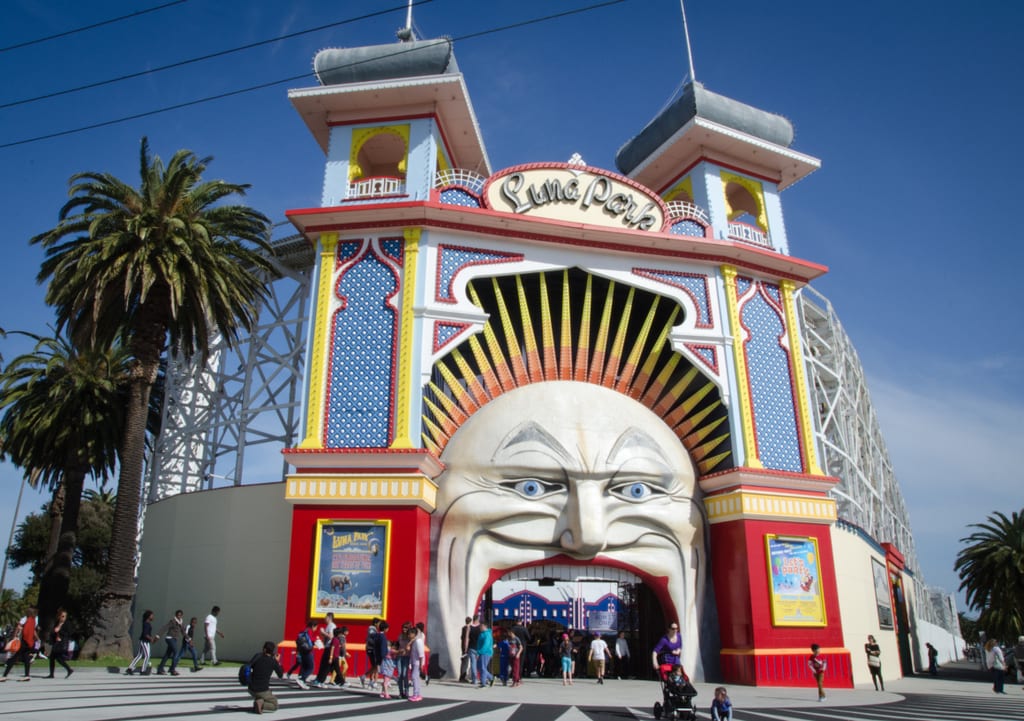 And then there was St. Kilda, the beachfront neighborhood in the south of the city, anchored by the famous entrance to Luna Park. It drove me crazy that I couldn't find the perfect vantage point to get the shot I wanted.
St. Kilda has a very different feeling from the rest of Melbourne and reminded me a lot of southern California. My friends Christine and Beverley each lived in St. Kilda and loved it, but I didn't like it as much as Fitzroy and Northcote. It was nice for an afternoon visit, though.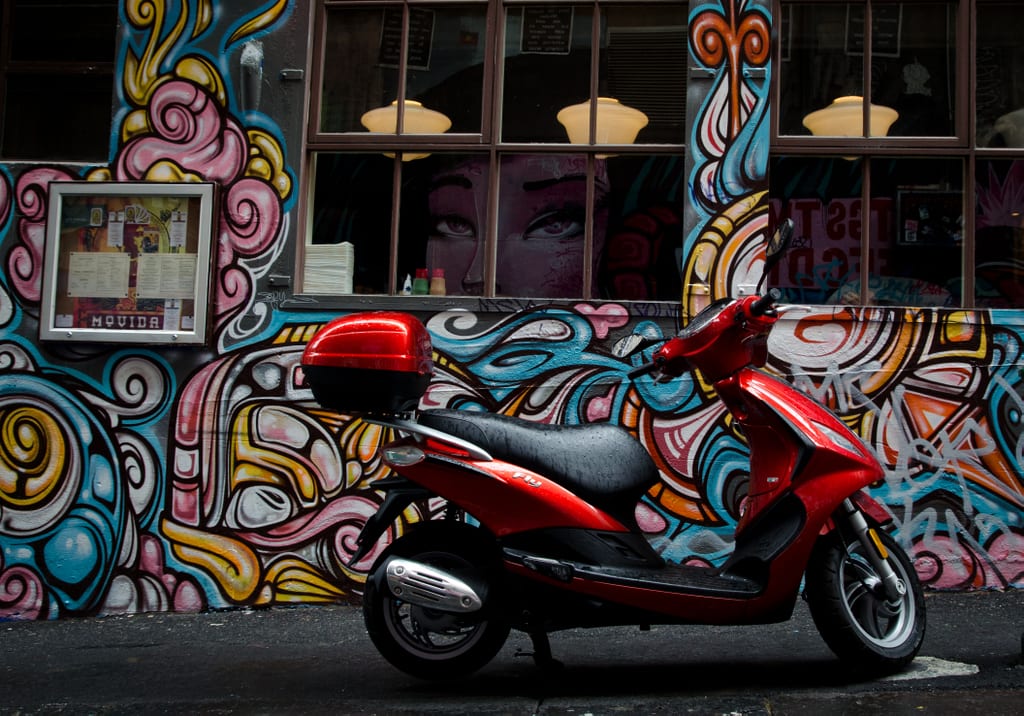 After a few days in Melbourne, I was already figuring out how I could get myself to live here for a while.
Of course, the reality of living here would mean being constantly broke because Melbourne is ridiculously, painfully expensive, as is the rest of Australia. That and the fact that it's about as far from everything else in the world as you can get. Getting home to Massachusetts or to Europe — or anywhere — would be both challenging and expensive. I would have to resign myself to staying put in Australia.
That said…it's nice to dream. If the right circumstances brought me to live in Melbourne for a year or two, that would be great.
If I did live here, you can bet I'd be getting myself a red Vespa. Because that's how I'd roll in the coolest city on Earth.
Have you been to Melbourne? Is this your kind of city?
Get email updates from Kate
Never miss a post. Unsubscribe anytime!