Adventurous Kate contains affiliate links. If you make a purchase through these links, I will earn a commission at no extra cost to you. Thanks!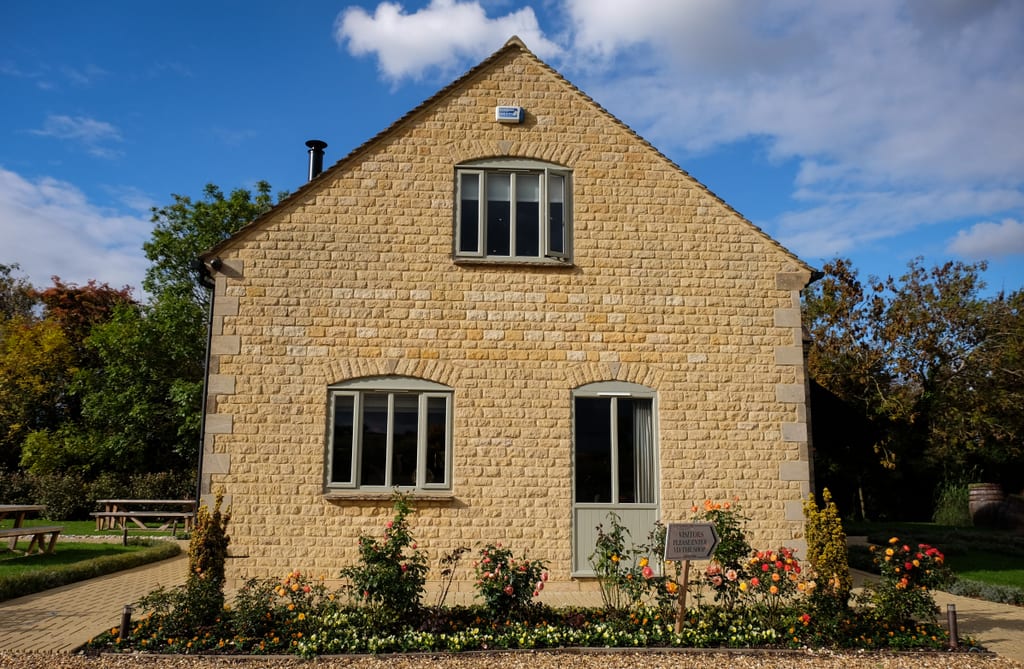 Having lived in and traveled extensively throughout the UK, I've gotten to know the country well and have been continuously discovering new places to visit. Some of them are still my most-wanted destinations: beach-hopping in Cornwall, hiking in St. Kilda, partying in Newcastle.
One destination that I finally got to visit: the Cotswolds, a region in Gloucestershire, southwest England, famous for its picture-perfect villages.
During my gin trip to the UK, I was scheduled to spend an afternoon at Cotswolds Distillery and in the nearby town of Moreton-in-Marsh.
And while one afternoon wasn't nearly enough time to discover this region, I feel like I got a taste for this truly wonderful part of England, especially on the drives down the country roads.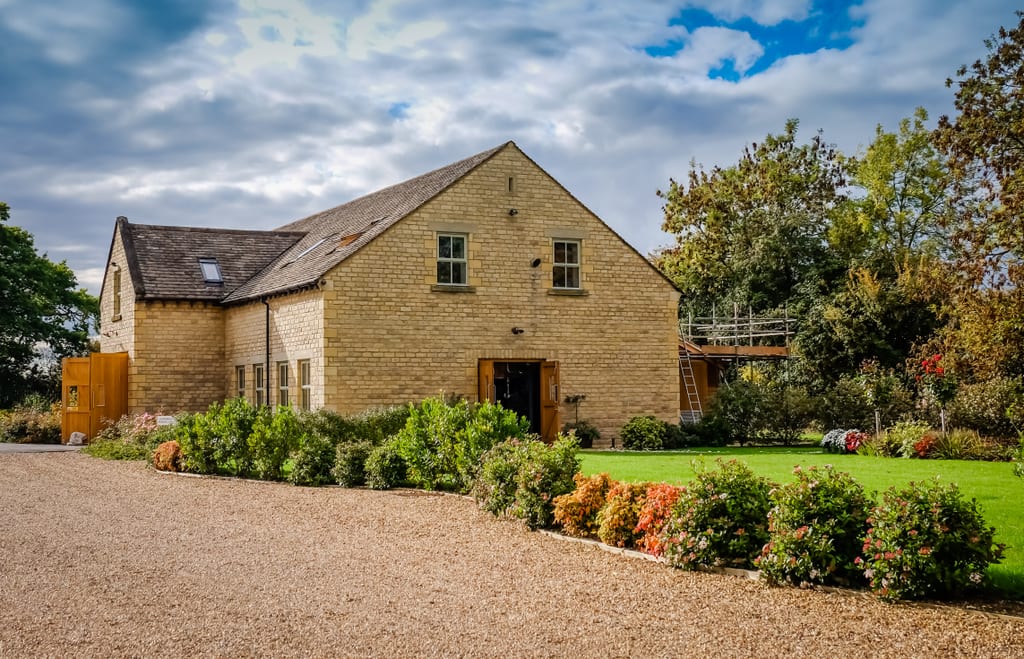 Cotswolds Distillery was one of the highlights of my trip — definitely my favorite gin distillery to visit. It feels more like a country home than a place of business!
I walked in and introduced myself to the founder, Dan Szor, who had an unmistakably American accent.
I paused. "And where are you from?"
"90th and Madison," he said with a laugh. Of course. I come all the way to rural England and meet someone from the very city I'm moving to in a few months!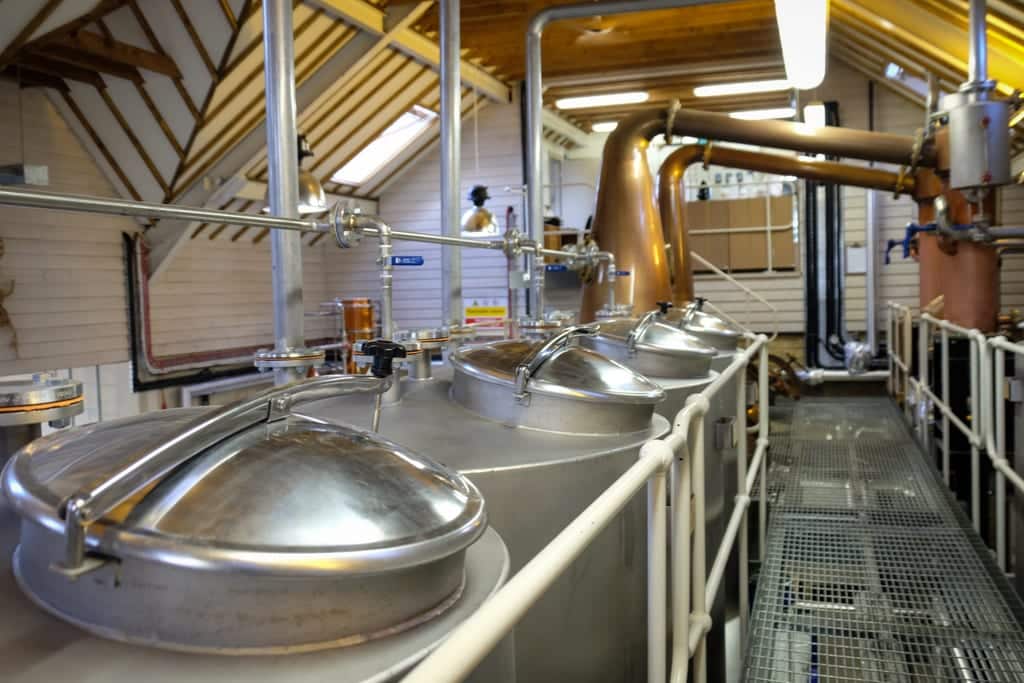 Like most craft gin distilleries in the UK, Cotswolds is fairly new — about a year old when I visited. Gin only takes a few days to distill, unlike the three years required for whiskey (which they also make here), so you can have a product ready fairly quickly.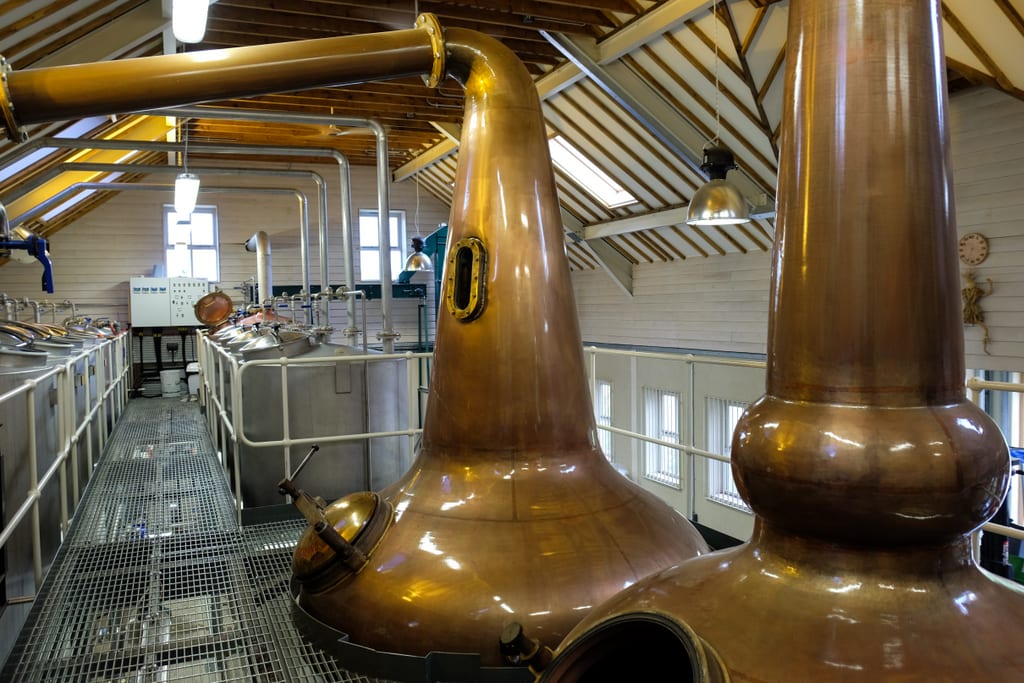 Check out those sexy stills!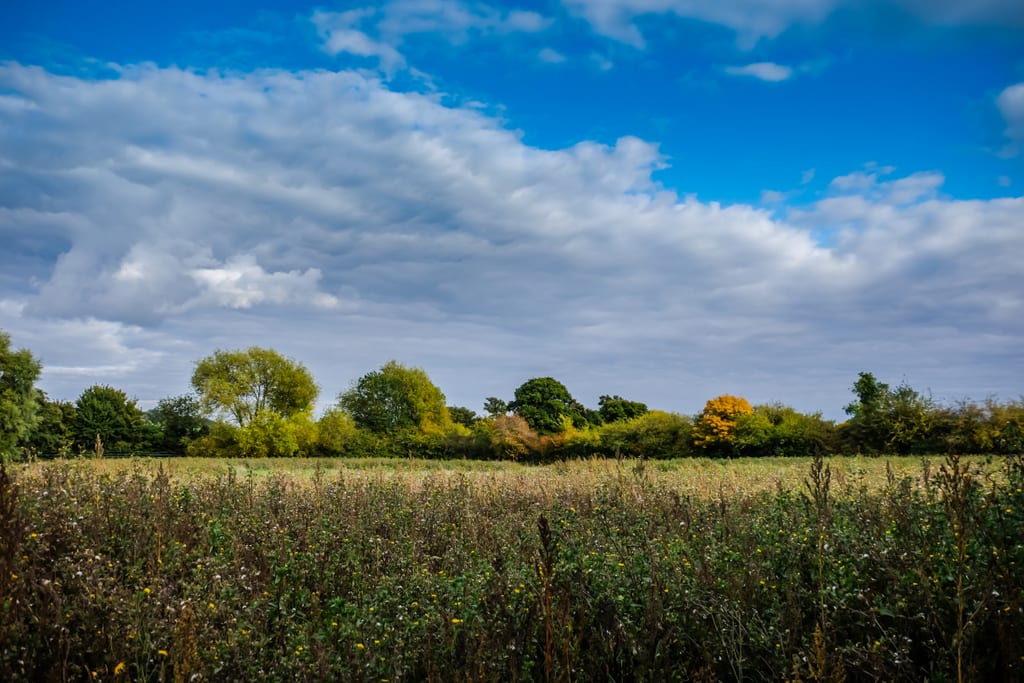 And it's all set in a landscape that looks just like this.
More than anything, I told Dan, Cotswolds gin tastes like the landscape. Soft and rolling and gentle. In fact, I'd probably choose Cotswolds gin as my favorite straight-up gin of the week. It has some wonderful lavender in it.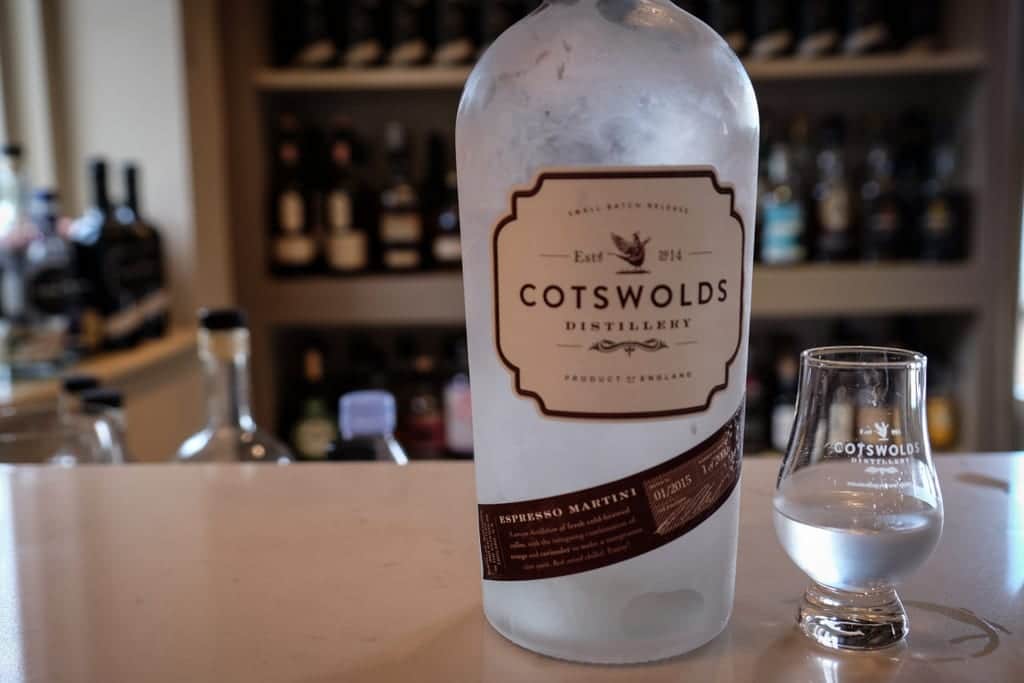 And their special edition espresso martini gin was absolutely FANTASTIC. I could sip that stuff all day.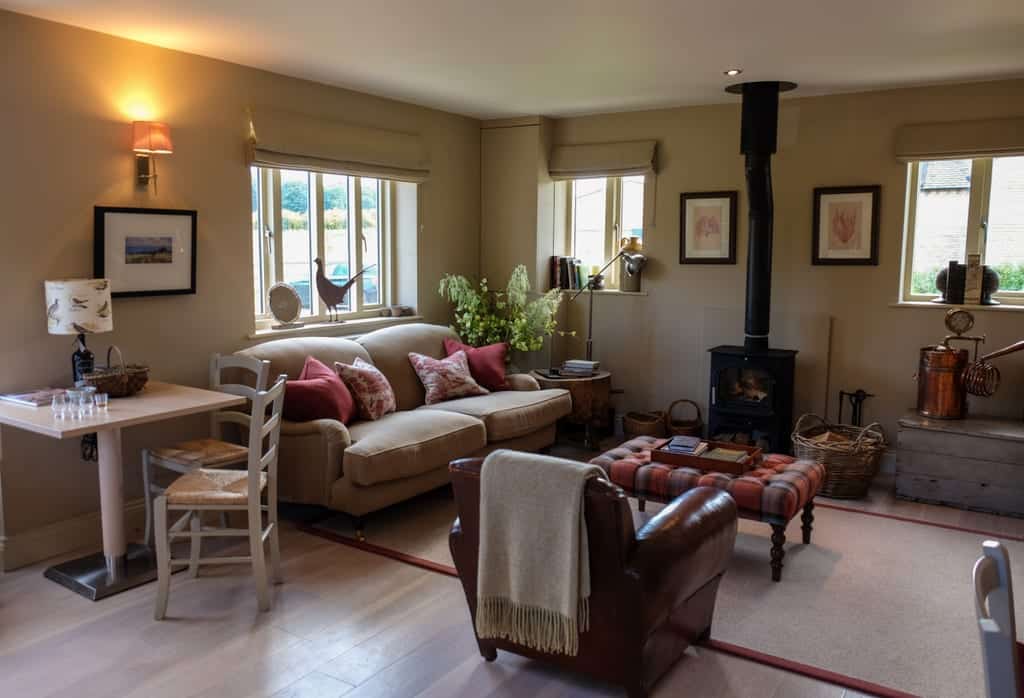 As for the distillery's tasting room, it feels like a cozy cabin.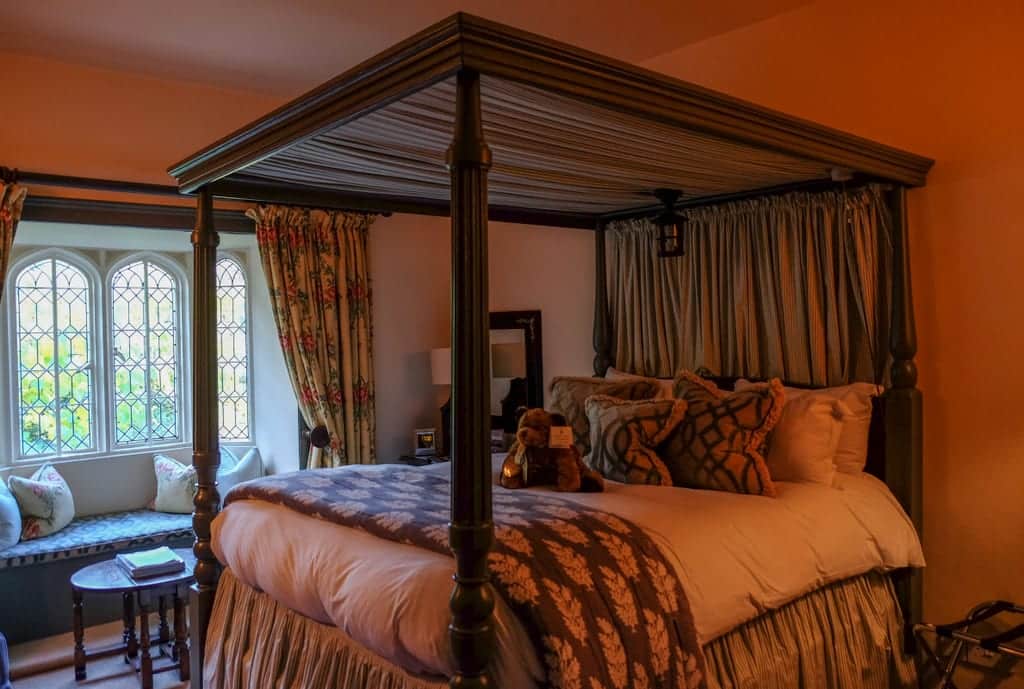 After the distillery, I headed to nearby Moreton-on-Marsh and checked into my hotel for the night, The Manor House Hotel.
Normally, this isn't my style, but how pretty is it? And supremely comfortable. If you have a 5:00 AM wakeup call the next day, might as well sleep in the comfiest bed possible!
Also, I have to love a hotel that comes with a rubber ducky for the bathtub.
How beautiful is this window? I really wish I had more time to curl up with my Kindle.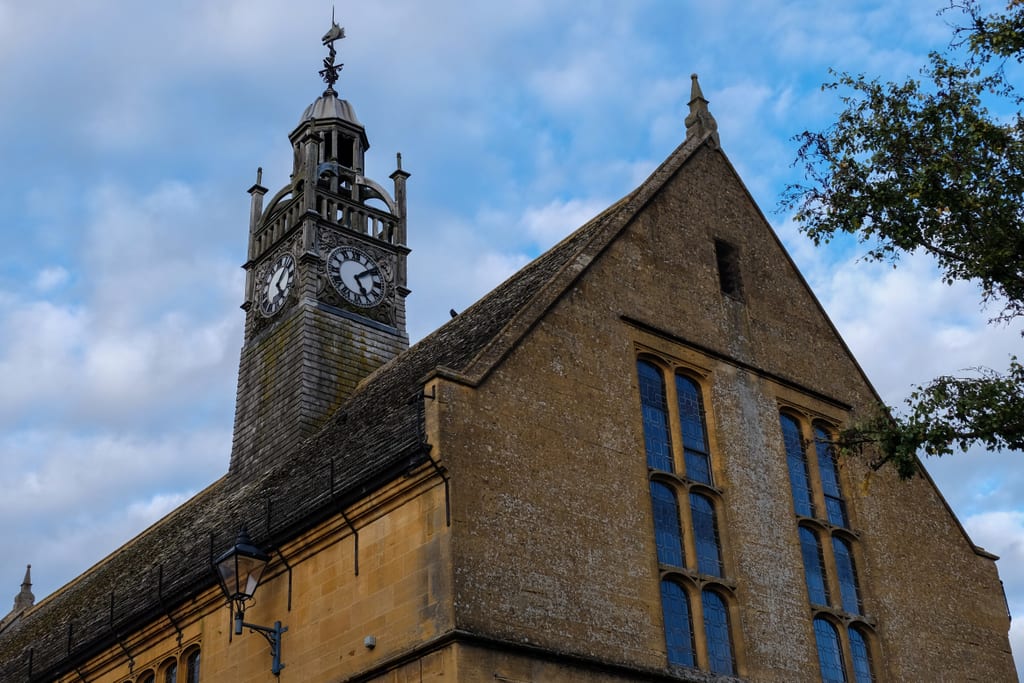 I hit the ground running in Moreton-in-Marsh, hoping to get a handful of good photos before the sun went down.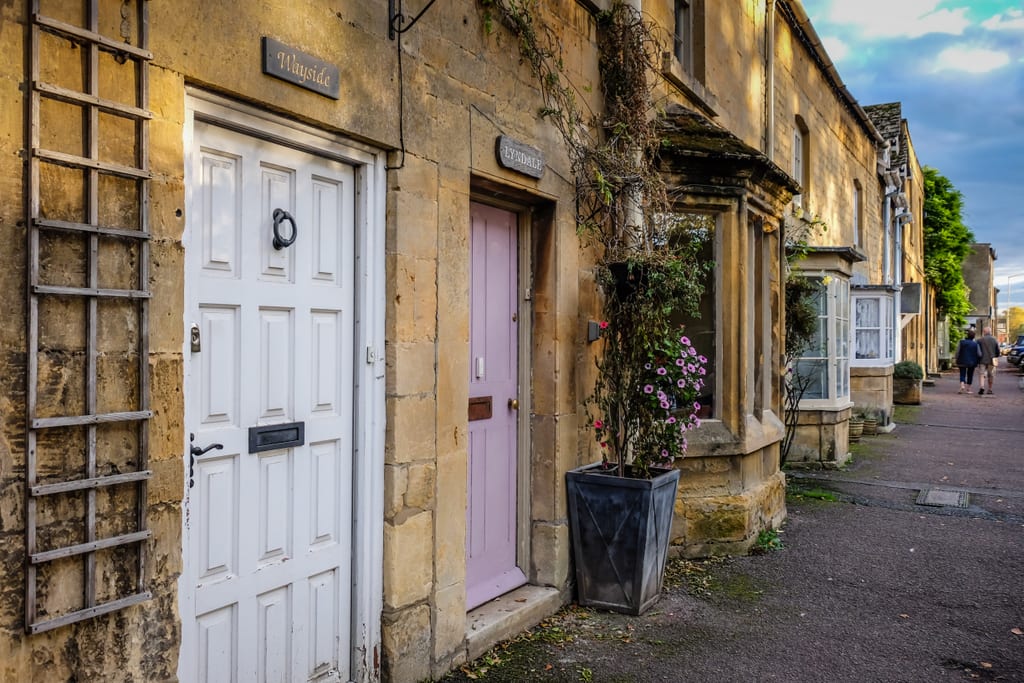 I loved the doors and the soft pops of lavender throughout the streets.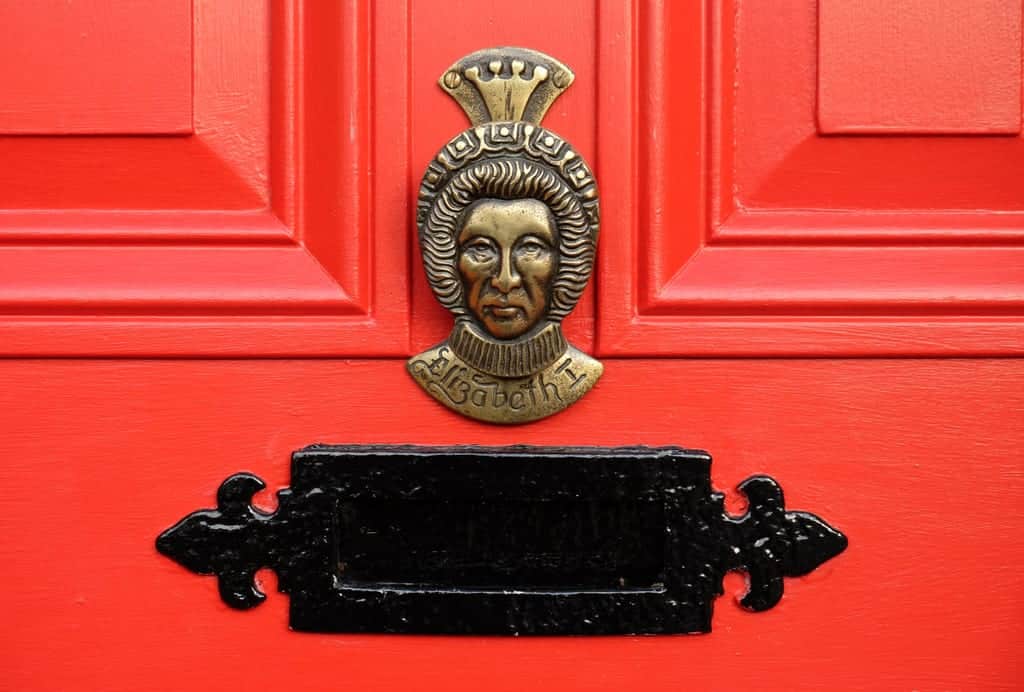 I may have seen that door knocker in my nightmares that night.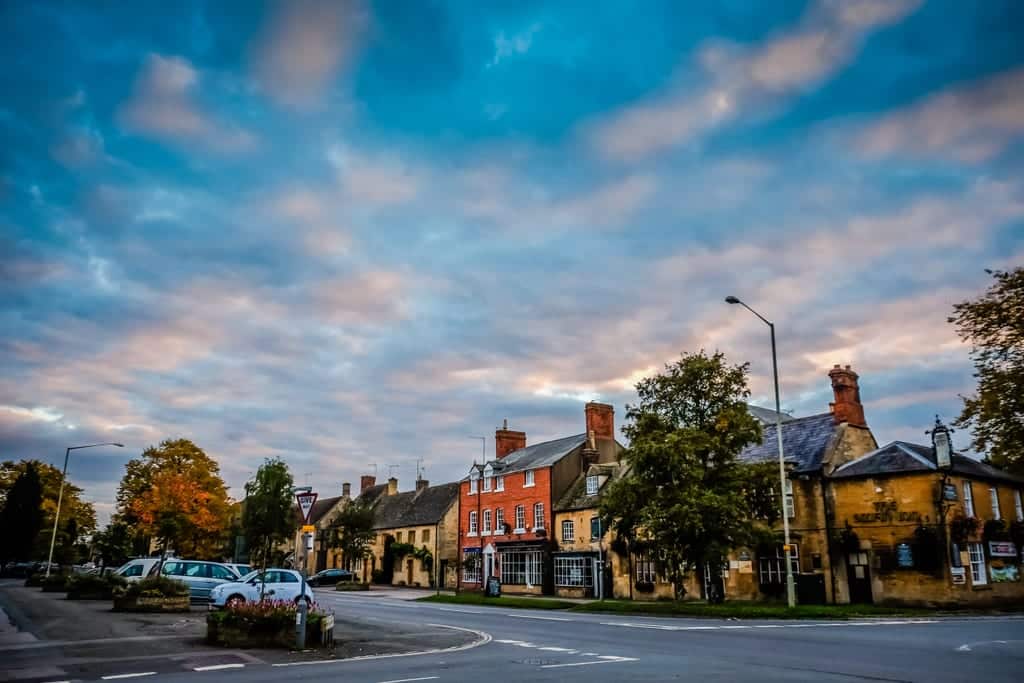 Look how great the sky was that day!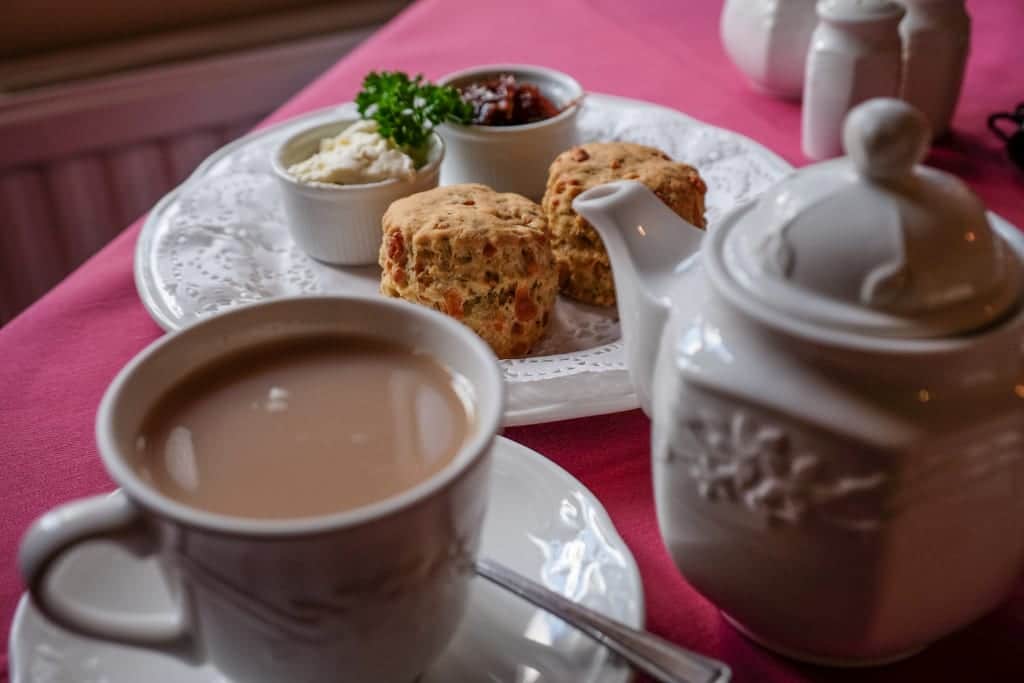 If you've spent time in small town England (or, gulp, lived there), you've probably been frustrated by how early things shut down. Moreton-in-Marsh
But I did stop in for some tea and savory cheese scones at The Marshmallow Tea Room, one of few places still open after 6:00 PM.
But alas — it was time to hit up my favorite place to dine solo — a pub with character! The Horse and Groom is full of character and I loved settling in next to the fireplace with a glass of cabernet and a fabulous meal.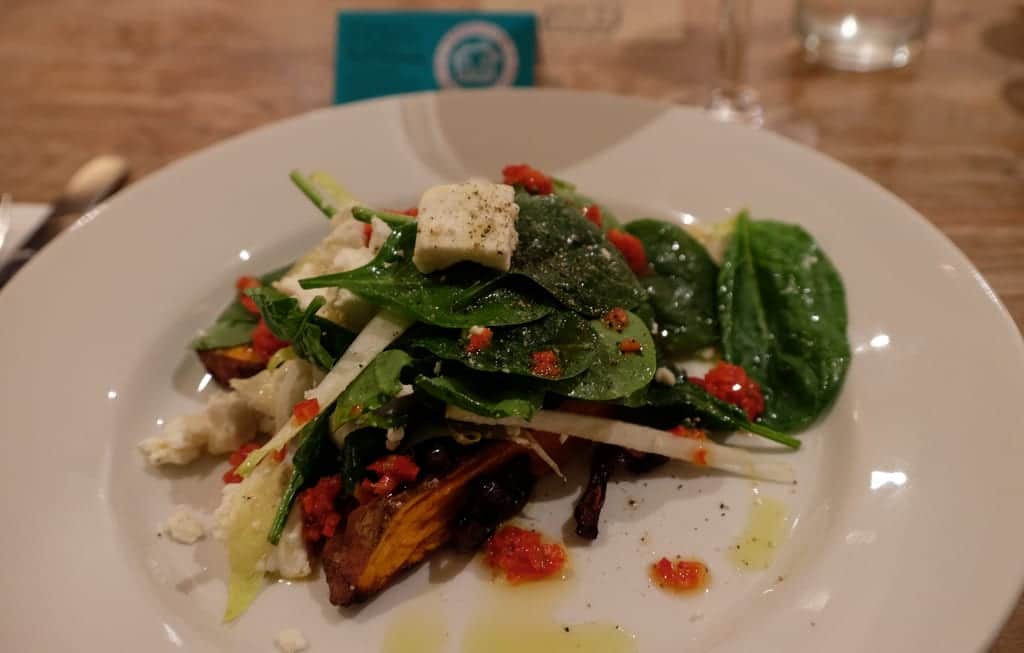 This is one of the best salads I've ever had, featuring spinach, feta, chili, and fennel.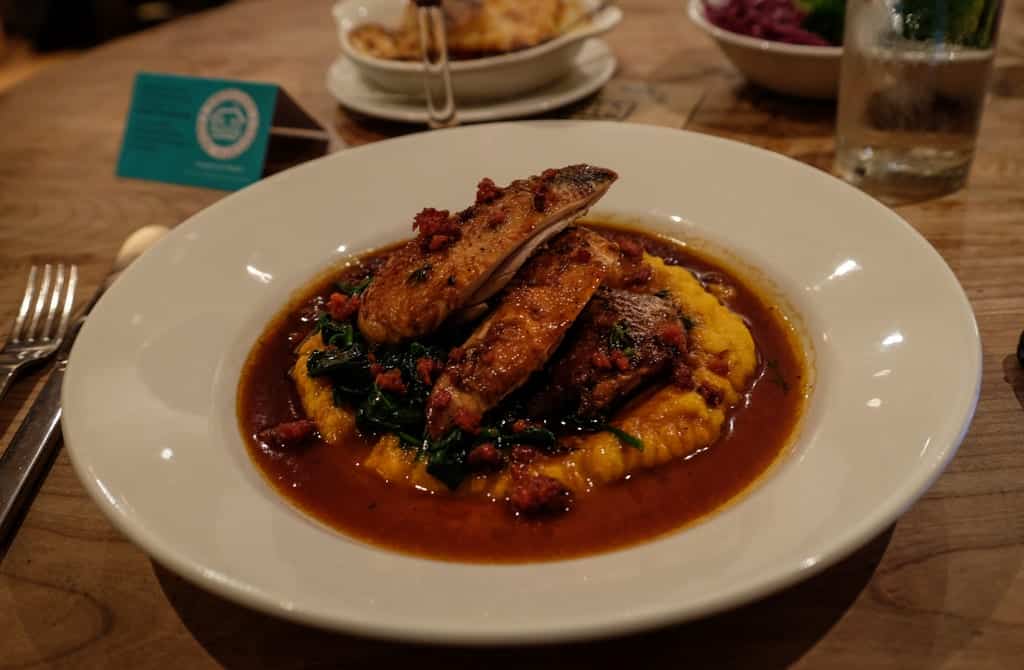 Partridge. Something you see often in the UK but not so much in the US.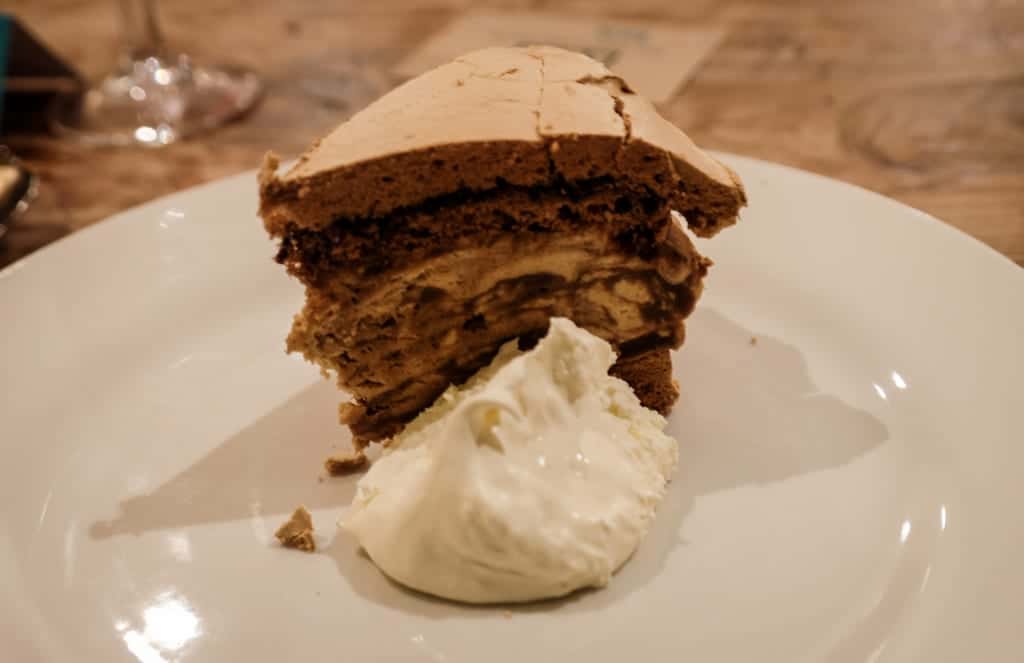 And on recommendation from the staff, I got perhaps the most sinful dessert of my life — a giant, melty meringue with maple and brown sugar, served with cream. INCREDIBLE.
If you're going the full blown yo-diabetes-come-at-me-bro route, this is the way to go. My teeth still rattle thinking about it.
Overall, I hope to return to the Cotswolds and see much more of the region. Just as long as I bring someone with me to do the driving. Any takers?
Essential Info: If you're visiting the Cotswolds independently, it's best to have a car. I didn't and though I was able to get around with taxis, it was a bit of a pain, not to mention expensive.

Cotswolds Distillery is open to visitors and offers tours, which must be booked in advance. You can book tours here. ID is required. You can drop in to their tasting room Monday to Saturday, 9:00 AM-5:00 PM, or Sunday, 11:00 AM-4:00 PM.

Low-season rates at The Manor House Hotel start at 99 GBP ($151 USD).

I never travel without travel insurance. I use and recommend World Nomads.
This campaign was created and sponsored by the GREAT Britain campaign and UK Trade & Investment in partnership with iambassador. Adventurous Kate retains 100% editorial control and all opinions, as always, are my own.
Have you been to the Cotswolds? Any recommendations for further exploration?
Get email updates from Kate
Never miss a post. Unsubscribe anytime!