Adventurous Kate contains affiliate links. If you make a purchase through these links, I will earn a commission at no extra cost to you. Thanks!
It's 4:00 AM in Évora and I haven't slept a wink, despite the heaviness of my eyelids.
I am too scared to fall asleep.  I'm not afraid of anything specific; I just feel a deep, looming sense of dread.  Something is not right, and I can't allow myself to become defenseless.
Is it irrational?  Some might say so.  How did this all begin?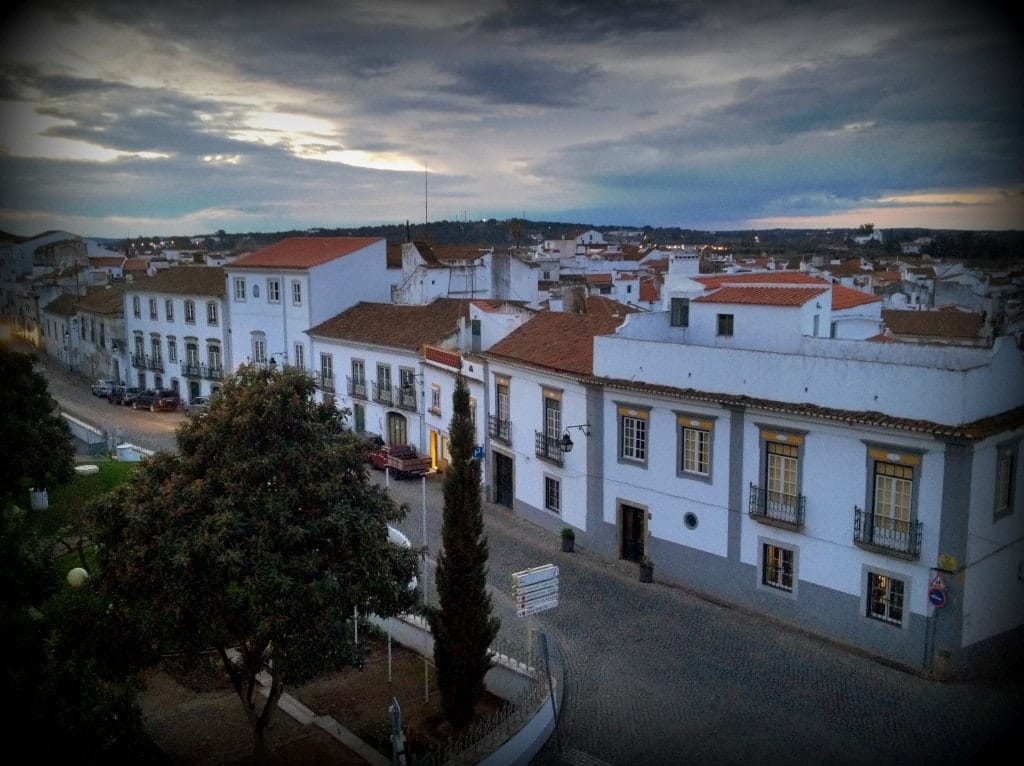 It started when I arrived and was shown to my dorm room.  There aren't a lot of hostels in Évora, and this one opened two months ago.  It was a charming building, a genuine Moorish house built centuries ago.
I looked around the dorm room and noticed a conspicuous absence.
"Are there lockers in here?" I asked the owner.
"No, you don't need them, this is a good town," he told me.
Are you kidding me?
In Europe, if you're staying at a hostel, you get your own locker.  It's a standard.  I've stayed in plenty of guesthouses in Southeast Asia without protection for my belongings, and that's when I use my Pacsafe 20L portable safe.  But even in Southeast Asia, dorm rooms ALWAYS have lockers.
"This may be a good town," I said, "but you know who I don't trust?  That person" — I point to one of the bunk beds — "that person" — I point to a second bed — "and that person."
"There is only one girl staying here."
"Well, I don't trust her."
"She is from a good family!"
She is from a good family?  Well, damn.  That changes everything.
"Look, I have a Pacsafe.  I'm fine.  But if you are going to run a hostel in Europe, you need to get lockers.  Right now, you're telling your guests that you don't care about their belongings."
He ignored me.
If this hostel owner was this lackadaisical about the possibility of theft, he's probably lackadaisical about other safety aspects.  I don't expect key-card security from every hostel.  But I do expect the basics.  My dorm didn't even close all the way.  It's an old building and while the door is locked at night, someone could easily break in.
Which brings me back to staying up all night.
I went to bed around midnight, but something was uneasy inside me.  And now, hours later, I can't shake a sense of terror.  I'm not scared of anything specific in particular, but someone could come into this room, easily, at any time.  I'm not protected.  I don't want to let my guard down for one second, and that means I won't be going to sleep.
This isn't safe.  This isn't safe.  This isn't safe.  I don't know if it's true or not, but I certainly can't go to sleep without that running through my mind.
The night before, another girl stayed in the room, and I didn't feel anything out of the ordinary.  But being completely alone makes my fears run closer to the surface.
I stay awake until 5:30 AM, when the sun comes up.  Those hours are filled with the most mindless of web surfing: reading Baby-Sitters Club snark (don't judge!), leafing through the crappier celebrity gossip blogs, and looking for Berlin apartments for rent for my fall trip to Germany.  I can't take it anymore and fall asleep for three hours before I have to catch my bus back to Lisbon.
"Get lockers!" I say to the owner on my way out.  He shakes his head and tries to explain to me, once again, that Évora is a nice town and people don't steal here.
Forget it.  His attitude isn't going to change.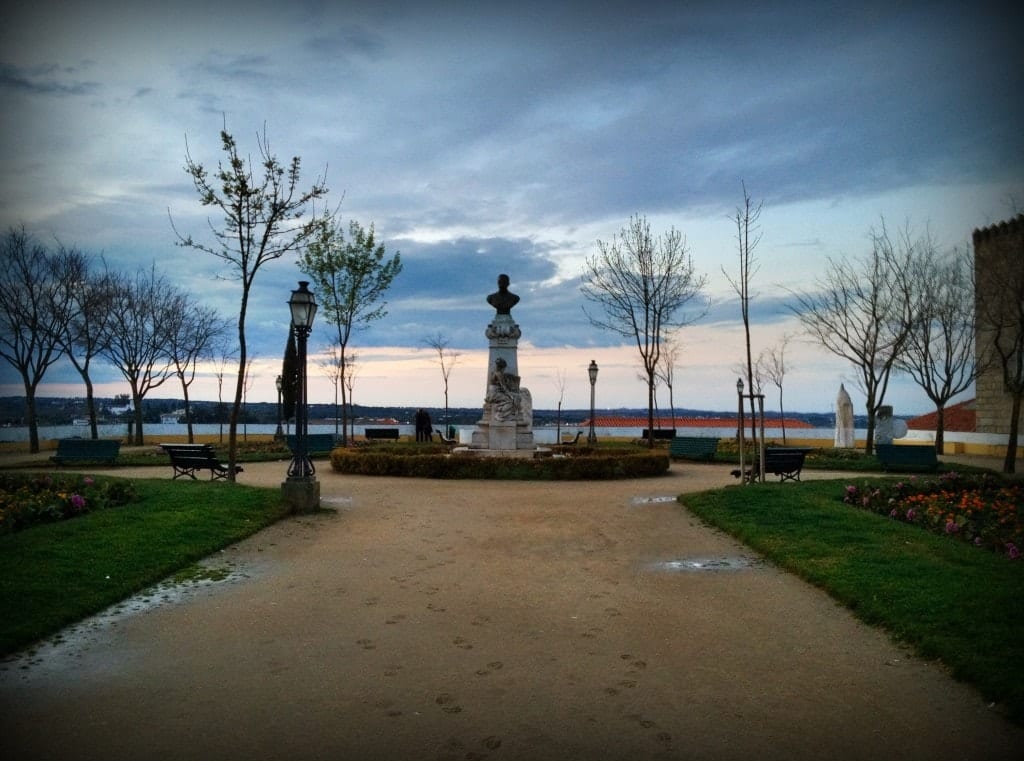 The Point of All This?
I have a bit of a fearless persona on this site — Adventurous Kate does it all!  She travels the world alone!  She's scared of nothing!  I am Adventurous Kate — one of the reasons why this site has been successful is that Adventurous Kate is a genuine reflection of my personality, albeit a bit louder and wilder.
But I want you to know that despite this fearless persona, I fall apart on a regular basis.  I get scared, I get lonely, I get stupid.  Travel isn't perfect all the time, and I don't travel perfectly all the time.
I've agonized over whether to write about this.  This is the solo female travel blog.  I spend so much time trying to convince women to take the plunge and travel solo, showing people that, above all, it is safe.  And it's worked.  Through this site, I've convinced many women to travel solo for the first time, and I don't want experiences like this to scare them away.
Solo female travel can be very safe — if you research your destination and use common sense.  And one way to have common sense is to listen closely to your intuition.  That night, my intuition was screaming that I wasn't safe.  I didn't think that anything would actually happen to me, but I didn't want to stay there any longer than I had to.
Does this experience put me off traveling?  Not whatsoever.  It was a well-timed reminder to do what I always recommend solo female travelers do — to spend a little extra money and stay somewhere with better security.
Was I an idiot for staying up all night for random fears that were actually unfounded?  Beats me.  But it made me feel safer, and for that reason alone, it was worth it.
Something wasn't right in this hostel in Évora.  It was time to go where I felt safe.
Get email updates from Kate
Never miss a post. Unsubscribe anytime!