Adventurous Kate contains affiliate links. If you make a purchase through these links, I will earn a commission at no extra cost to you. Thanks!
Are we really three-quarters of our way through the SOTM Tour? Holy hell. We're getting into the home stretch! In just a few days, we'll be flying to the US, which may end up being the final country of the trip (we will be in Germany and Malta later on, which we already visited early in the trip).
Here's the best and the worst of the eighth month of our trip, which happened to take in some of the most beautiful islands and beaches.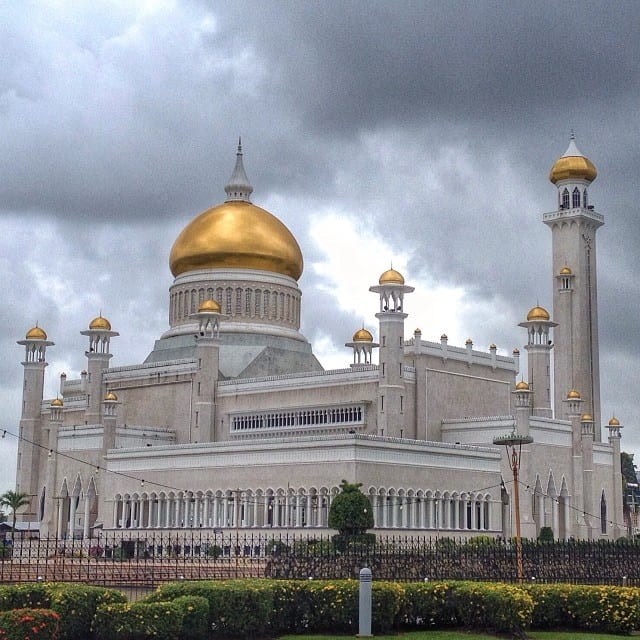 Destinations Visited
Koh Lanta, Ao Nang, Krabi Town, and Railay, Thailand
Bandar Seri Begawan and vicinity, Brunei
Manila and Boracay, Philippines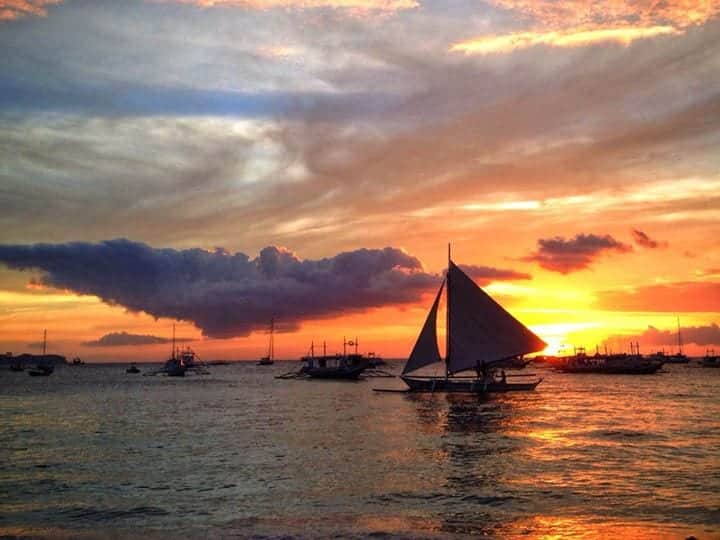 Favorite Destination
Boracay — what a gorgeous island. What fine white sand. And the sunsets? I've never seen any better. The picture above was the best sunset of my entire life.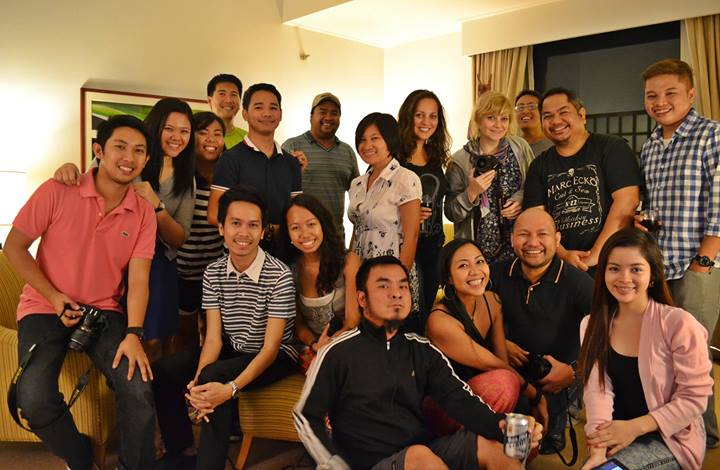 Highlights
In Koh Lanta, we spent our last days exploring by motorbike, visiting Red Snapper again, and enjoying the sunshine.
We then headed to Ao Nang, which was nice to revisit after spending so much time there three years ago. We took in a day trip to Railay while there, and I was glad we went for just a day as opposed to staying overnight. We also had a fun meetup in Ao Nang with three readers who quickly became friends — then we headed to Krabi's night market and ran into three MORE readers!
Brunei was next — and what an experience that was. We stayed with Mario's friends,"Allison" and "Colin" (you'll see why I gave them aliases once I start writing about Brunei), and they made sure we had the most fantastic trip, letting us stay with them, feeding us, driving us around everywhere, and being sensational company throughout our visit — I can't thank them enough.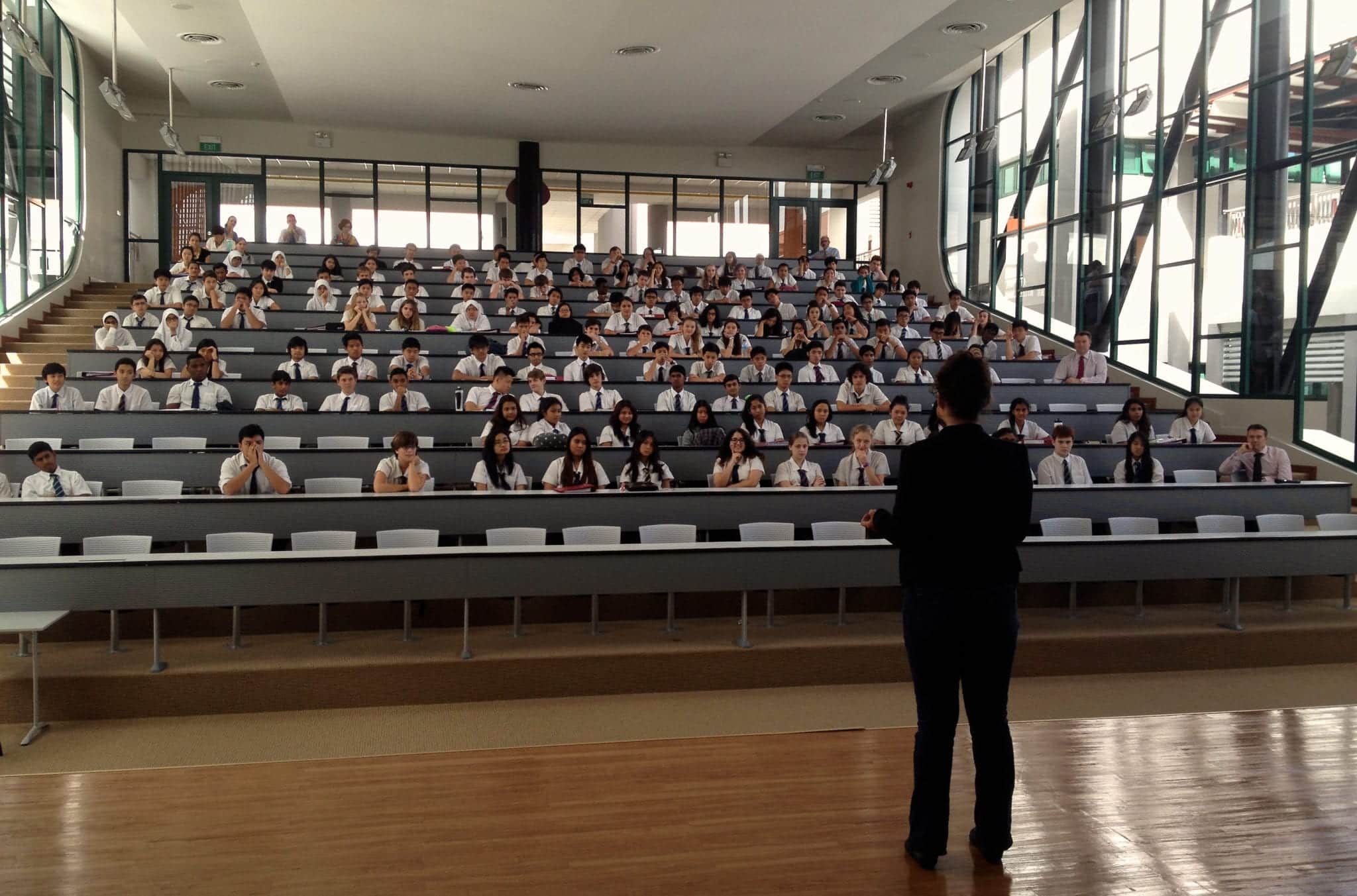 Mario and I even spoke at three schools in Brunei, from the fanciest international school that looked like a college campus to a primary school in a floating village, where the girls wear hot pink hijabs and most people never town. We met with the British High Commissioner to Brunei in Bandar Seri Begawan. We talked with several journalists and got our sites and the SOTM tour featured in the country's two main newspapers, the Brunei Times and the Borneo Bulletin.
In Manila, the highlight was definitely meeting so many cool people — and I finally got to meet some of my Filipina readers, something I've wanted to do for years! I also attended a gathering for the Pinoy Travel Bloggers and it was nice to get to know my colleagues on the other side of the world.
After deciding that we didn't want to deal with overnight buses and chilly temperatures, Mario and I scrapped our original plans to head north and instead flew to Boracay for some beach time. The highlight of Boracay was definitely the sunsets — I saw the best sunset of my life there and most other nights were equally thrilling.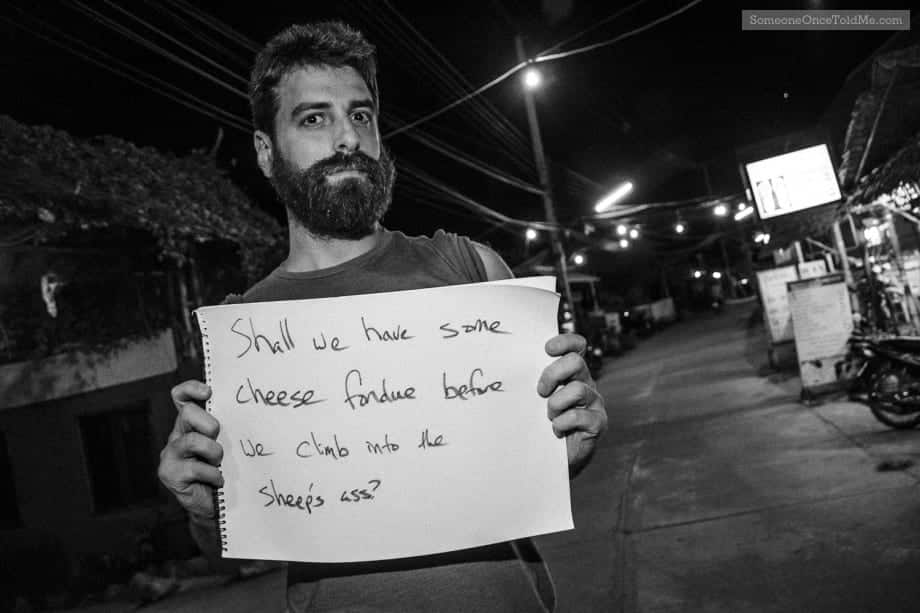 Memorable SOTM Pic
This is Josh, owner of the best beard west of the Mississippi. We met him and his wife Natasha in Chiang Mai and we've since seen them in Pai and stayed in touch online, to my great joy, as these two are quite entertaining. Josh worked on developing Snapseed, my favorite mobile photo editing app, so meeting one of its designers was probably the geekiest fangirl moment I've ever had.
Anyway, this quote was said to him during Burning Man, an experience that he tried to sell us all on (and I have to admit, I'm now more intrigued than ever). Read the full story here.
Best Thing I Ate
Mussels make me nervous — mostly because Anthony Bourdain says that he refuses to eat them unless he's seen how the restaurant stores their shellfish — but I had the best mussels of my life on Boracay at CYMA Greek Taverna. They were so fresh and filled with tomatoes, onions, and shaved garlic. I was sipping up the liquid like soup.
CYMA's owner, Sunshine, connected with Mario through friends in Manila and invited the two of us to come dine with her and her friends at her restaurant, which features wonderful Greek food (the first decent Greek food I have ever found in Asia!), including flaming cheese (you must order it) and delicious meats, finished with a flaming mango topped with vanilla ice cream for dessert.
Seriously. Order those mussels and order something flaming. You won't regret it.
Best Place I Stayed
I had heard of Tune Hotels, a budget hotel chain, before we got to Asia, but we didn't stay at one until we got to Manila. While I hated the neighborhood of Ermita, they also have a hotel in the much nicer Makati for about the same price (we paid about $50 per night, but they have frequent flash sales, so be sure to check out the sites).
After so many guesthouses of varying quality throughout Thailand and the Philippines, it was nice to stay at a place that just worked — real mattresses with nice linens and comfy pillows. Air conditioning. Hot showers with good water pressure. An elevator. WORKING WIFI (and the only consistently working wifi we found in the entire city of Manila!). The room was tiny, but we didn't mind that.
There are Tune Hotels all over the Philippines, Thailand, Malaysia, and Indonesia — and there are even a few in London and Edinburgh now! I hope to stay at more of them in the future.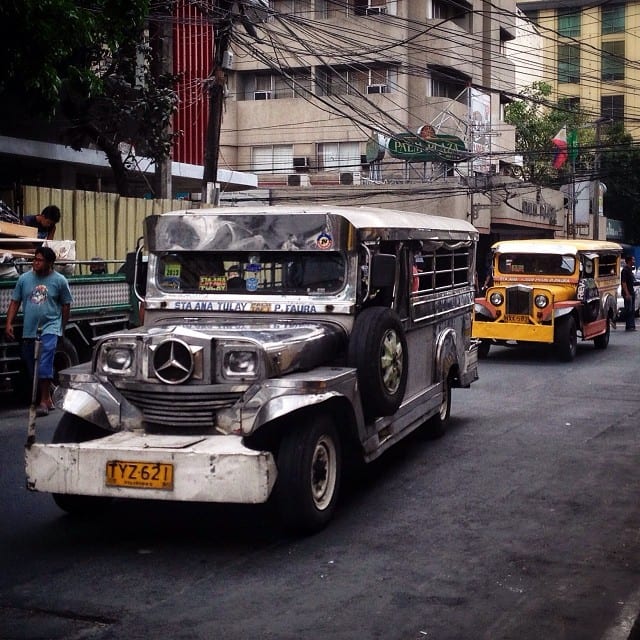 Challenges
This was a month with no major challenges, thankfully. Nothing beyond the typical hiccups of long-term travel.
That said, Manila is the worst city I have ever visited. It's dirty. It's ugly. There are no real sights beyond a UNESCO-listed church. The sidewalks crumble apart. The traffic is awful. The smells are disgusting. The poverty is heartbreaking. You need to go through security to get into coffee shops. Manila, in short, makes Phnom Penh look like Paris.
The unfortunate paradox is that Manila is home to some of the kindest, warmest, friendliest, and most welcoming people that I've ever met. I want that to be clear. Everywhere I went in Manila, I was welcomed as a long-lost friend, and within ten minutes, it was like we had been close for years.
And they're aware of the state of their city. They deserve better.
If you're planning a trip to the Philippines, you're not missing anything by skipping Manila. (Do know, however, that some of the airport terminals are a 30-minute drive apart, so give yourself plenty of time if you are flying into Manila and on to somewhere else.) If you must spend time in Manila, I recommend you stay in Makati — this is the high-end part of Manila, filled with fancy malls. Then again, Mario saw a rat run through the middle of a nice restaurant in one of those nice malls, so there's that.
As for the other destinations, I sadly found Railay to be much dirtier than last time. Not sure whether that's an effect of time or seasonality, but it disappointed me nonetheless. Brunei was conflicting, wild, and beyond comprehension, and I'll be devoting  full post into unraveling it.
Most Popular Photo on Instagram
Finally, I have a new most liked photo of all time on Instagram! This photo of a pink Boracay sunset has garnered 302 likes so far.
After the photo of my Eiffel Tower/Champs de Mars sunset remained the top Instagram photo for more than seven months, THREE photos have eclipsed it — all of them sunsets on Boracay.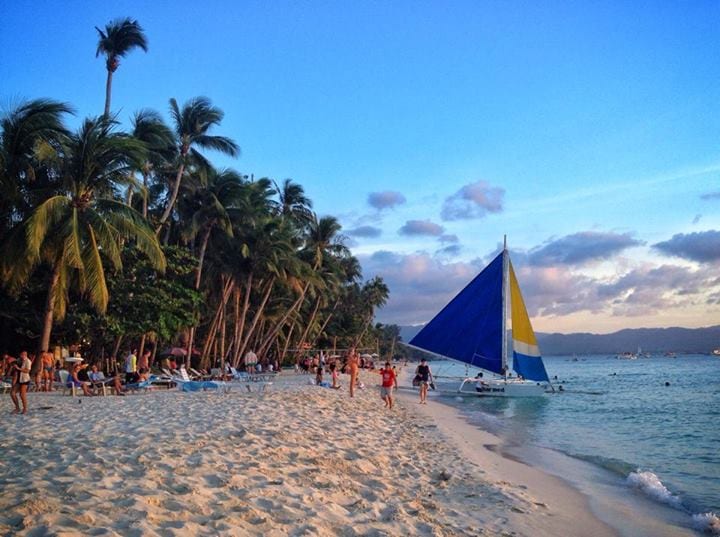 What I Read This Month
Labor Day by Joyce Maynard — I actually read the whole book in a single sitting. It was that good. I didn't know much about the book when I picked it up, other than it was recommended by my friend Beth, and I think knowing nothing about it added to my enjoyment, so I won't give anything away. Definitely worth a read, and it's only $6 on the Kindle right now.
A Cook's Tour by Anthony Bourdain — It's worth a read if you're a fan, but I much preferred Kitchen Confidential (which you should read first either way) and Medium Raw, collections of essays that didn't feel as constrained by the material.
I prefer Uncle Tony in his natural state — being a badass and calling people out — and this book only had a little bit of that (I most enjoyed the chapters about him getting drunk on vodka and eating borscht and smoked meats in Russia and tagging along on a wild girls' night tapas crawl in San Sebastian). Uncle Tony hanging out in Saigon, happy and eating street food? A bit boring, frankly.
Coming Up in Month Nine
I'm currently typing this in Hong Kong! I love this place already. We'll be here for 10 days total, then we fly to San Francisco on Valentine's Day (a 40-hour Valentine's Day thanks to crossing the International Date Line). We have a week in San Francisco, then five days in Los Angeles.
After Los Angeles we fly to New Orleans, and Month Nine will end with Mardi Gras. After that? It's time for our #SouthUSA road trip from New Orleans to Charleston. Stay tuned for more details on that!
Any suggestions for Month Nine? Let me know!
Get email updates from Kate
Never miss a post. Unsubscribe anytime!