Adventurous Kate contains affiliate links. If you make a purchase through these links, I will earn a commission at no extra cost to you. Thanks!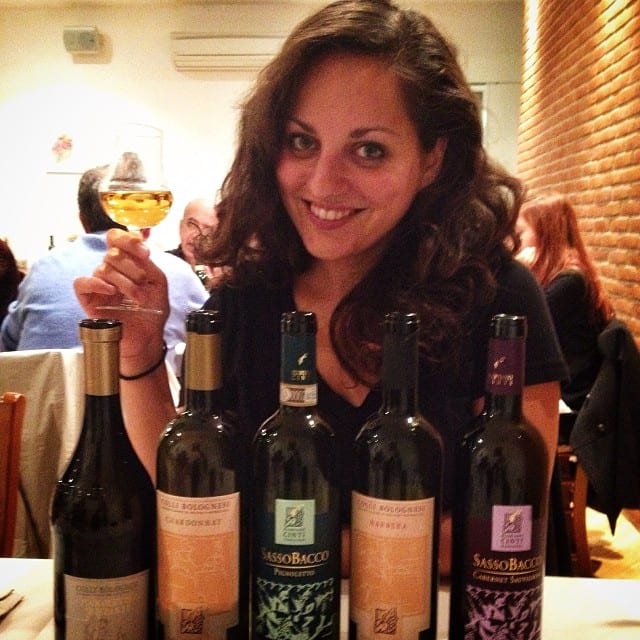 It's been five months on the road for the SOTM Tour. I mentioned to Mario this morning that we were close to the halfway point — so what would his favorite places be so far?
Japan, he said. And South Africa. And the Burj al Arab, and the night he proposed to me in Malta.
Me? Japan. Australia. Malta. Macedonia. Italy.
This trip has been so much fun — but a feeling has been persistently growing within me over the past few months. I am craving stability. I want to go somewhere where I can get into a routine, work out, have a regular work schedule, swim in the ocean, eat healthy food, and have some normalcy for awhile. We've had just about no downtime on this entire trip, and it's starting to drive me a bit batty.
Hopefully we'll be able to rectify that by mid-December. In the meantime, here is the summary of the last month on the road: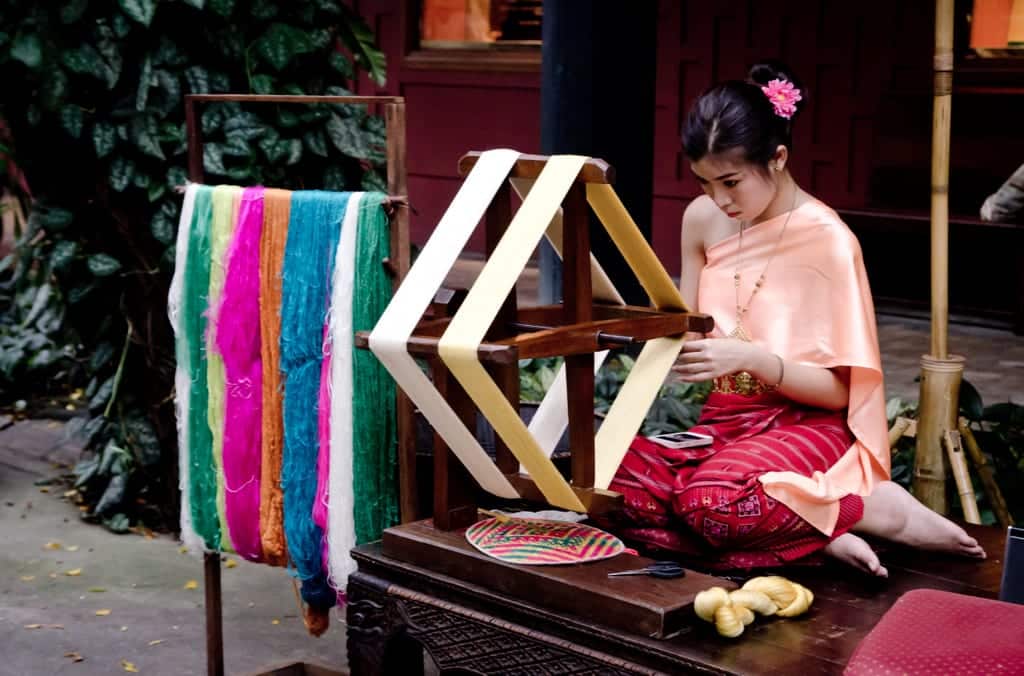 Destinations Visited
Bangkok, Thailand
Bologna, Riccione, Rimini, Sant'Agata Feltria, Modena, Ravenna, and Sasso Marconi, Italy
Phnom Penh, Cambodia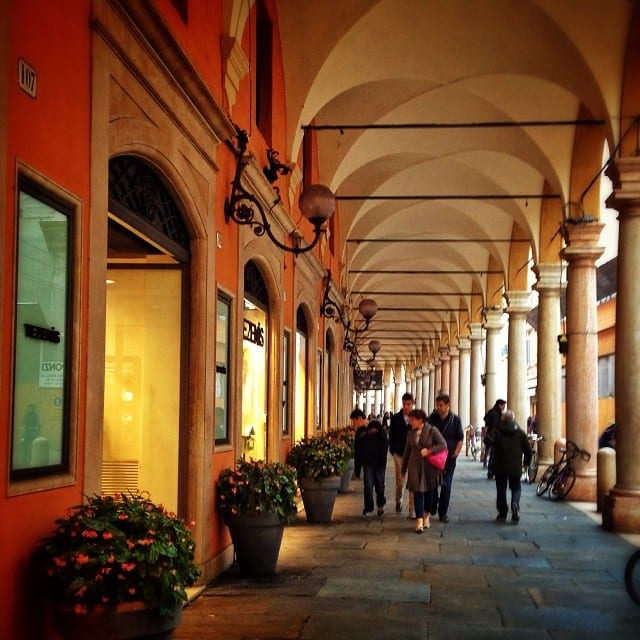 Favorite Destinations
I'm trying not to repeat destinations, so I can't include Bologna again. That said:
Bangkok — It's just the same as I remember — loud, fun, and full of smiles — only with a LOT more free wifi. Woohoo!
Modena — This may be my new favorite small city in Emilia-Romagna. I gawked at the architecture, especially the porticoes on Via Emilia (pictured above), and I loved the piazzas, cafes, and the balsamico tradizionale di Modena.
Ravenna — The mosaics are amazing, but the town itself is a lovely little place and a perfect day trip from Bologna or Rimini.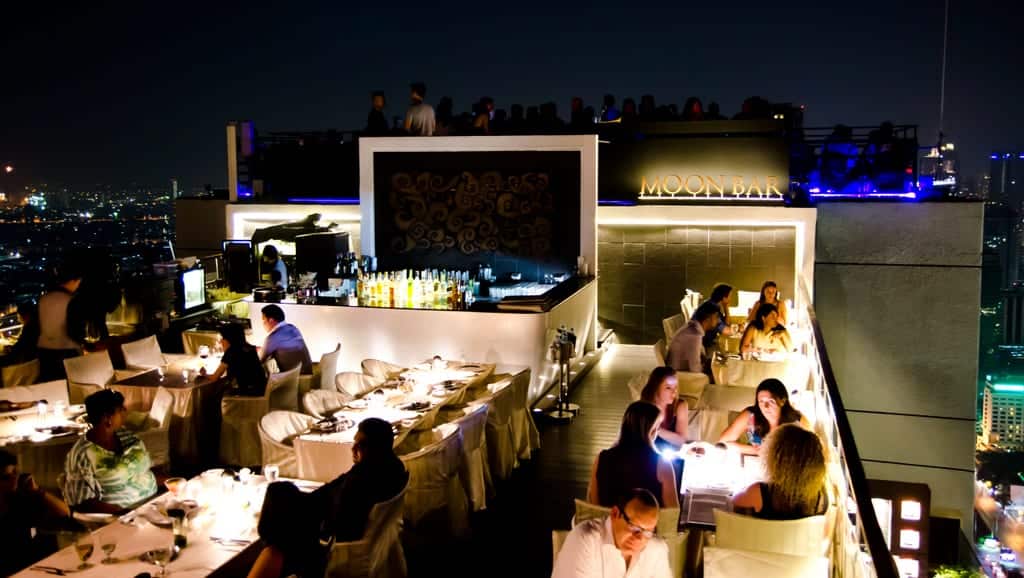 Highlights
So much! It was the month of happy returns — to Bangkok and Southeast Asia, to Blogville and Emilia-Romagna, and to Phnom Penh and Cambodia.
I relished introducing Mario to Bangkok, and to my relief, he loved it from the beginning. We spent our days temple-hopping, hitting up markets, holding a few reader meetups, getting foot massages, and tuk-tuking all over the city. We also went to see Gravity in the theater — and I loved the Thai movie experience! So comfortable and so cheap (100 baht, or $3.30).
I'd never experienced the high-end side of Bangkok — so loved getting to visit Moon Bar on top of the Banyan Tree, one of the tallest buildings in the city, seeing the sparkling lights of the city below. The restaurant, Saffron, was delicious as well.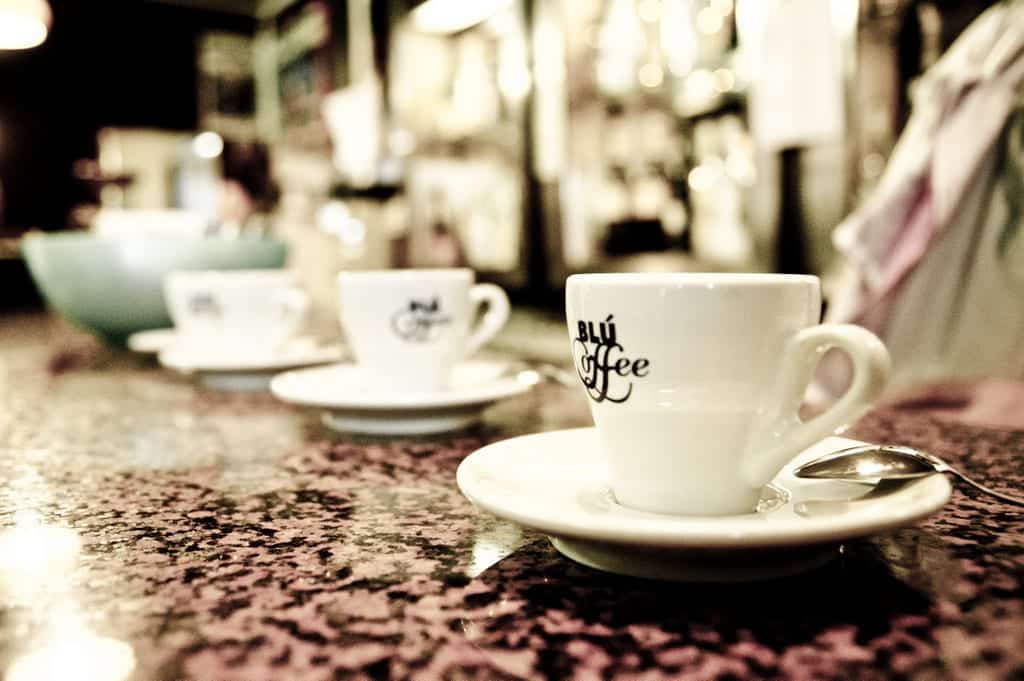 In Italy, Emilia-Romagna was as wonderful as always, but I think visiting in the fall is the best time of year to go. We had a mixture of gorgeous warmish days with bright blue skies and cooler gray days. We went hunting for truffles and attended not one but two truffle-centric festivals in the region: the festival of Sant'Agata Feltria (which I also attended two years ago) and Tartufesta in Sasso Marconi, eating truffles and drinking wine.
I also added two new UNESCO World Heritage Sites to my list — the mosaics of Ravenna, which were one of the best sites I've seen in a long time, and the city center of Modena.
I also spoke at the TBD Italy conference at the TTG Italy trade show in Rimini, speaking to bloggers alongside the lovely Katja of Skimbaco Lifestyle about how to turn your passion into a career. The talk went fabulously — but the real joy was getting to work with Katja. We hadn't met before, and we were paired together by Emma, who organized the conference, but it turns out that we worked and spoke BRILLIANTLY together.
We're both aware of how rare it is to find someone with whom you have that amazing energy — so we're looking for another opportunity where we can speak together again!
Then it was back to Southeast Asia: a few more days in Bangkok, then Phnom Penh. These early days were busy with my end-of-month freelance work deadlines, so I don't have a lot of highlights — but we did make a sobering visit to the Killing Fields.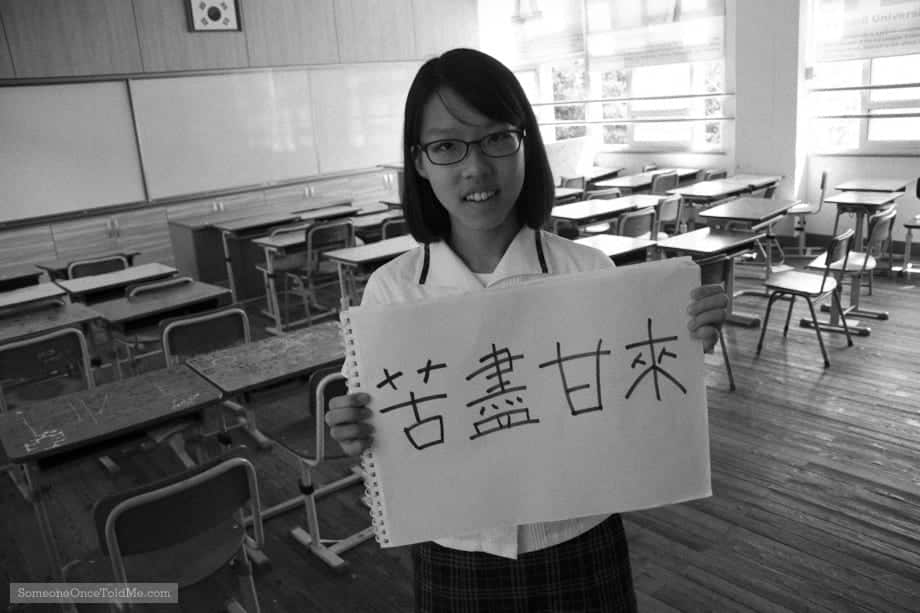 Memorable SOTM Pic
When our friend Heather invited us to come visit her in Yeosu, South Korea, we were thrilled that she wanted to get her students involved with Someone Once Told Me — but I worried that none of their parents would sign the forms, and that we wouldn't get to put any of them on the site.
Turns out, thanks to Heather's encouragement and her colleagues' translation, several parents gave permission for their daughters to be part of the project!
Sally's photo was one of our favorites. It's a Korean proverb (written in Old Korean, which is why it looks like Chinese): "After the typhoon, there are pears to gather." After working hard, you'll reap the rewards.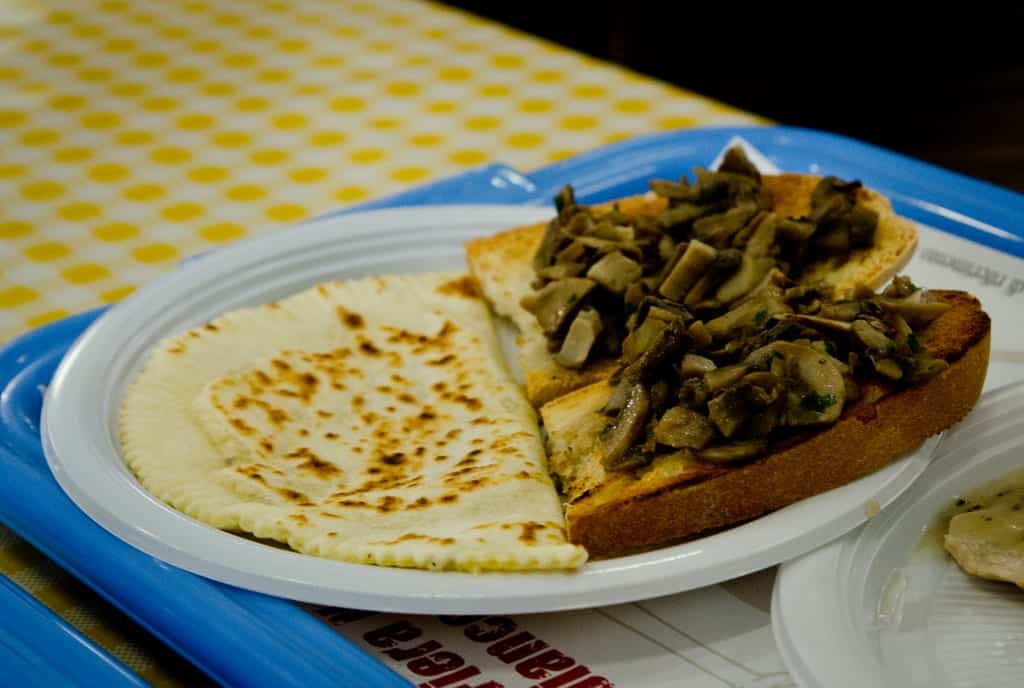 Best Thing I Ate
At the truffle festival in Sant'Agata Feltria, we got several plates to share: tortellini with truffles, tagliatelle with truffles, crostini with truffles and mushrooms, pork with truffles…so much deliciousness.
The least interesting-looking item was a flat concoction called a crescione, or sometimes a cassone. It looked like a plain piece of flatbread — then I bit into it and it was a symphony of melted cheese and truffles, its juices dripping down my chin! I need to start making quesadillas with truffle oil!
Practically everything in Emilia-Romagna could go on this list. The Blogville project ran for six months and I was there for the last two weeks, so we took that as a sign to polish off the bottle of aceto balsamico tradizionale di Modena (traditional aged balsamic vinegar) left in the apartment, drizzling it on everything from risotto to chunks of parmigiano reggiano. Delectable.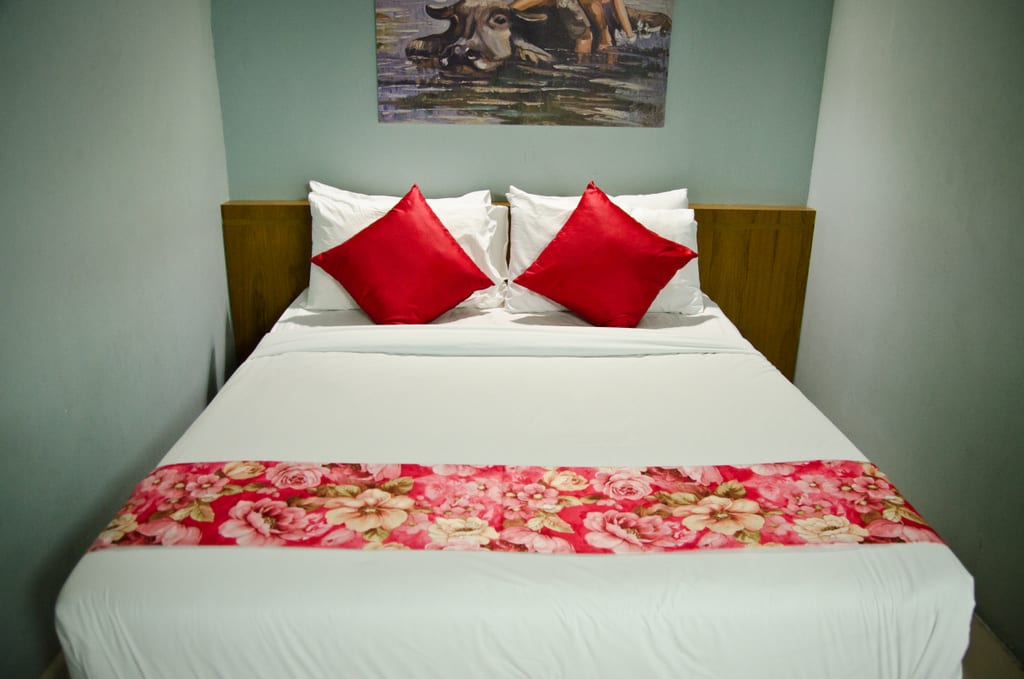 Best Place I Stayed
The best place I stayed was an old favorite — Wild Orchid Villa in Bangkok! This is my favorite Bangkok guesthouse and I've spent about five weeks here altogether.
Back in the day, I stayed in the closet-like single rooms — essentially, a twin bed surrounded by a narrow perimeter with a fan, no wifi, no bedding other than a fitted sheet, no windows, nothing. It cost me 200-250 baht ($6-8) per night. Today, they're 300 baht — $10.
This time, we went for something nicer — the economy double room. Still a windowless room, but it included wifi, air conditioning, a TV, and much comfy bedding. This ran us 600 baht ($20) per night — exactly the budget that I'm trying to get us to stick to in Southeast Asia.
If you're looking to stay near Khao San Road but not on Khao San Road, this is a solid choice. It's an eight-minute walk away, which is perfect. We're planning on returning to the Villa again and again!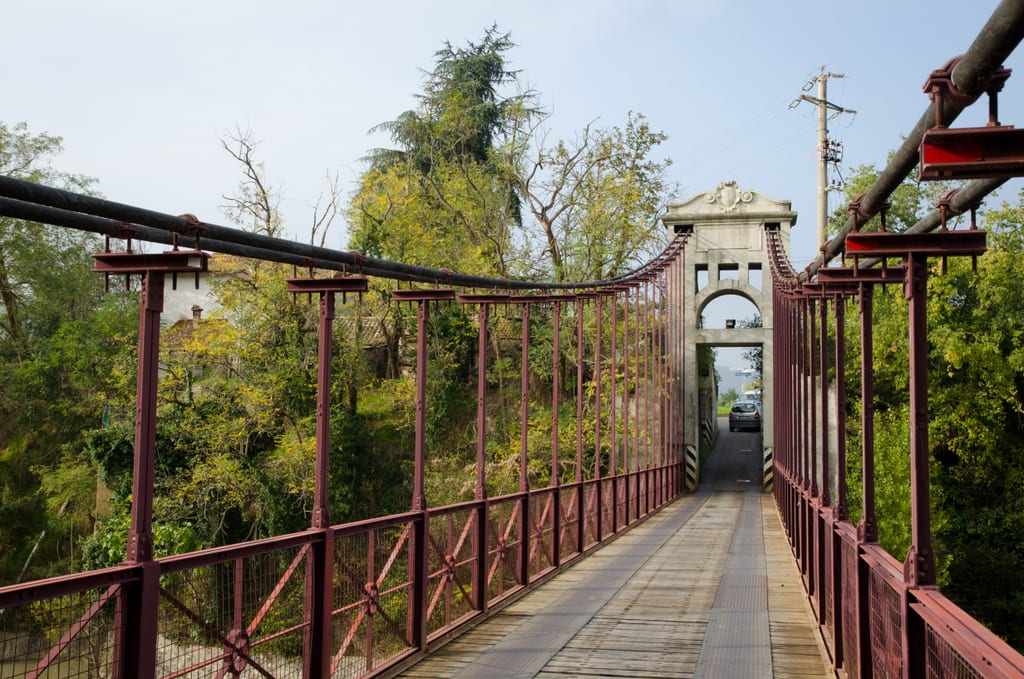 Challenges
Despite cutting every line and running the whole way, I missed my Bangkok-Frankfurt-Milan flight connection. Here's some advice: leave a LOT of time while connecting in Frankfurt. Have 90 minutes at the bare minimum; I'd recommend longer if you can. The airport is one of the busiest in the world and it's enormous.
The good news was that I was originally supposed to fly to Milan and catch a train to Bologna, and I sweet-talked the agent into issuing me a ticket straight to Bologna instead. Victory!
The bad news was that my luggage was lost. It thankfully showed up 24 hours later, but the process was a reminder that Italy is the most perfect country in the world — until something goes wrong, and nobody knows what to do. It's been nearly a decade since I had lost my luggage, so I can't be upset with that track record.
And then there was equal drama when flying out of Italy — I was invited out for one final lunch with friends and none of us kept a close eye on the time. I gasped when it was 1:40 and I had a 2:02 train to catch. I ended up missing the train by moments, and freaked out, as it was the first in a chain of several bookings.
I thought all hope was lost and I'd have to cash in my miles to fly back to Bangkok — but my bud Nick came to the rescue and figured out that the fast train to Milan stops at a stop just down the road from Linate Airport. (It was a miracle that I was flying out of there and not Malpensa, the main airport, which is further away from the city.) Not only did I get on the next train and make my flight — I was quite early!
Beyond that, I'm happy to report that the "fleas" (unexplainable hives) that started last month in Korea are now so much better. They pop up on occasion, but they disappear quickly.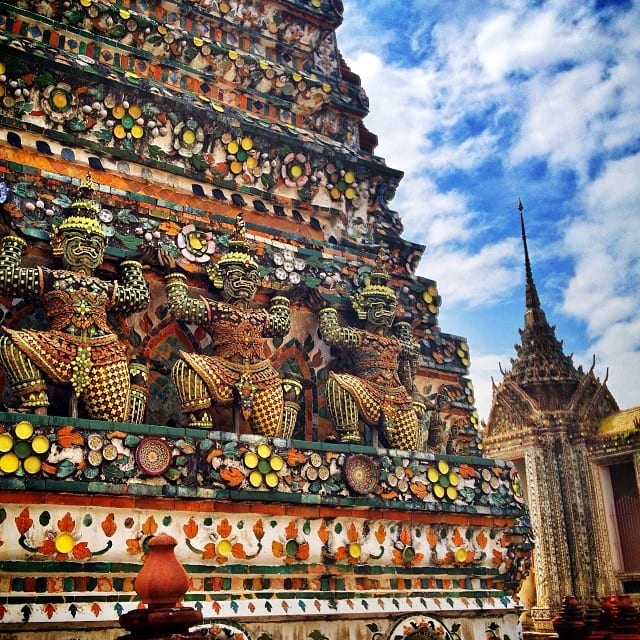 Most Popular Photo on Instagram
With 151 likes, this photo of Wat Arun, a colorful temple in Bangkok, led the way. From across the river, the temple looks gray, but up close, you can see the vibrancy of the colors. (And yes, this photo may be a bit saturated — but just a bit!)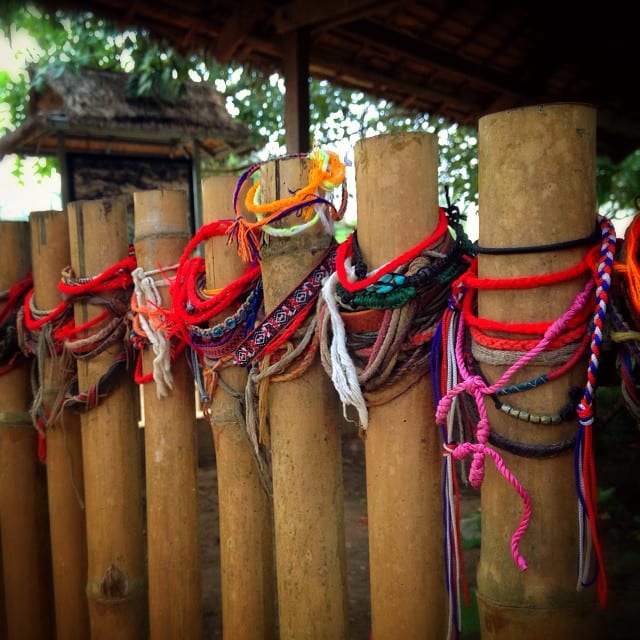 What I Read This Month
Where'd You Go, Bernadette? — Definitely a quirky, unusual read about the eccentric, possibly mental ill lapsed artist Bernadette, told through the eyes of her daughter. One day, Bernadette just disappears, and nobody can figure out where — and the story leads to Antarctica. It's the kind of book that you can't put down — I devoured it.
Eleanor and Park — Now, this is a fantastic, heartfelt, visceral, beautiful written love story. It's technically Young Adult fiction, but don't let that dissuade you. The book takes place in 1986 and Eleanor and Park are two outcasts — she's big, redheaded, and poor; he's half-Asian in an all white town — who fall in love over comics and punk music. I haven't been so wrapped up in a romance since The Time Traveler's Wife.
Allegiant — The Divergent series, a huge hit, is becoming a film (with Kate Winslet!) in the spring. But if I were the studio, I'd be quaking in my boots, because Allegiant, the recently released conclusion to the series, is so poorly written and has infuriated so many readers that many are refusing to see the movie if the trilogy is going to end this way.
My advice? Do read Divergent, telling the story of a dystopian future where everyone is sorted into five factions: the selfless, the brave, the intelligent, the honest, and the peaceful, and Tris, who is Divergent and cannot fit perfectly into any faction, and could be killed for this reason. It's only $3.99 on Amazon right now — read it before the movie comes out!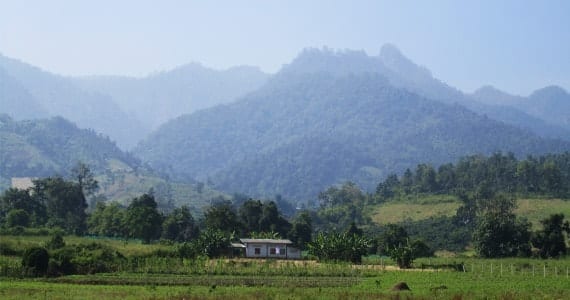 Coming Up in Month Six
I'm currently writing this from my beloved riverside town of Kampot, Cambodia. We spent time here and in Kep, and tomorrow we head to Siem Reap for at least four nights in a nice hotel with a pool. (Siem Reap is the place for backpackers to splurge — they've got lots of nice yet cheap hotels and resorts. Last time I was there I spent $3 a night for a mattress on the ground and had no idea what I was missing.)
We decided not to go to Sihanoukville due to Typhoon Haiyan, which is about to hit Vietnam as I type this. It's not forecast to come to Sihanoukville, but crappy weather was predicted anyway, and just in case we get some outskirt storms, I'd rather be in the more-developed Siem Reap than in a bungalow on the beach.
After Cambodia, we return to Thailand — and we will have a special visitor. Mario's nephew Isaac is visiting us for two weeks! Isaac is 20, it's his first time backpacking and first time out of Europe, and we're excited to introduce him to Thailand (and feed him bugs).
On our itinerary: Bangkok, Chiang Mai, Pai, and possibly Ayutthaya. We plan to volunteer at Elephant Nature Park, ride motorbikes through Pai, temple-hop in Bangkok, hit up the Saturday and Sunday night markets in Chiang Mai, and have lots of massages and street food. And probably a meetup in Chiang Mai as well.
Any suggestions for Month Six? Let me know!
Get email updates from Kate
Never miss a post. Unsubscribe anytime!