Adventurous Kate contains affiliate links. If you make a purchase through these links, I will earn a commission at no extra cost to you. Thanks!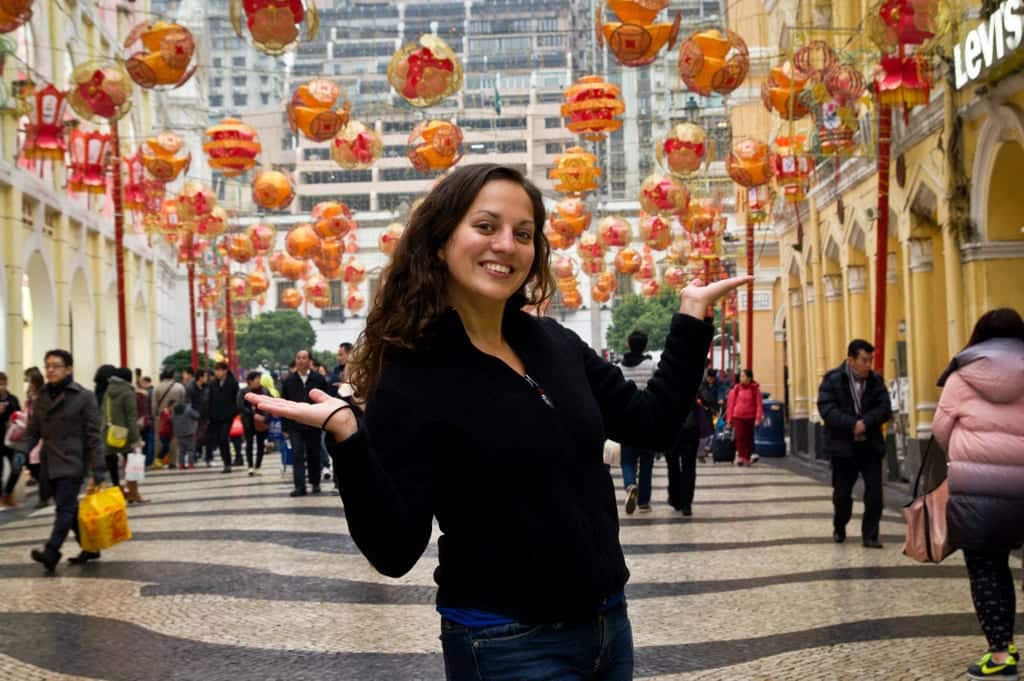 I'm writing this post from the sunny town of Jacksonville, Florida, as I reflect on the previous month's travels. During this month, I found two new cities to love deeply — Hong Kong in New Orleans, I made a very happy return to the US, and I explored some truly interesting places — oh, and had one very itchy incident.
Here's the best of Month Nine!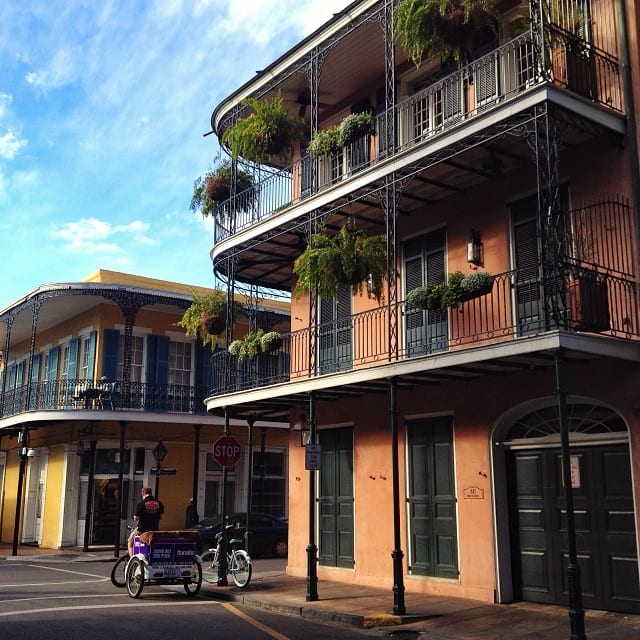 Destinations Visited
Hong Kong
Macau
San Francisco and Los Angeles, California
New Orleans, Louisiana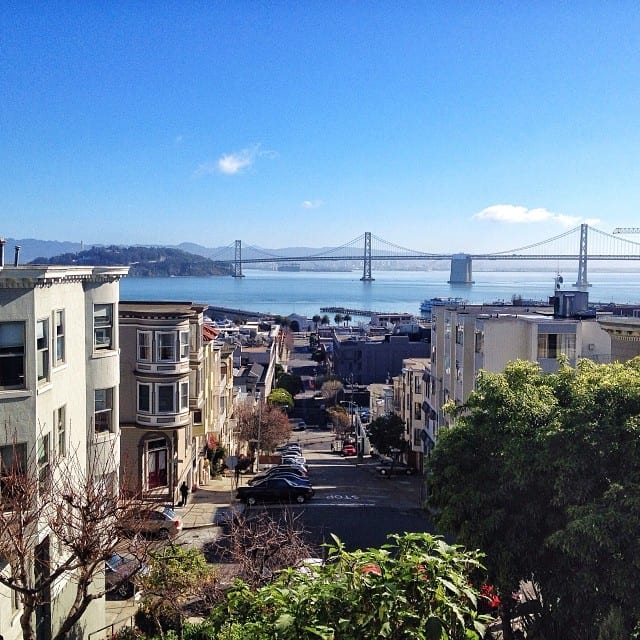 Favorite Destinations
Hong Kong — The city I've been waiting for. It combines everything I love about Southeast Asia — street food, markets, fun chaos — with sleek modernity.
San Francisco — Still one of my favorite US cities — breathtakingly beautiful and full of culture.
New Orleans — As fascinating and beguiling as it is delicious, musical…and haunted.
Highlights
In Hong Kong, we stayed with our friend Richard and his wonderful family, and we were welcomed so warmly. More on Hong Kong later, but we spent 10 days exploring the city to the fullest, eating tons of amazing Cantonese food, and hanging out with cool friends we met along the way. We finished with a fun and colorful day trip to Macau.
In San Francisco, we walked all over the place, ate all over the place, explored tons of different neighborhoods, and adjusted slowly to the time change, which left us feeling like zombies for most of the time (and led to a few House of Cards marathons at 5 AM). And then there was Alcatraz!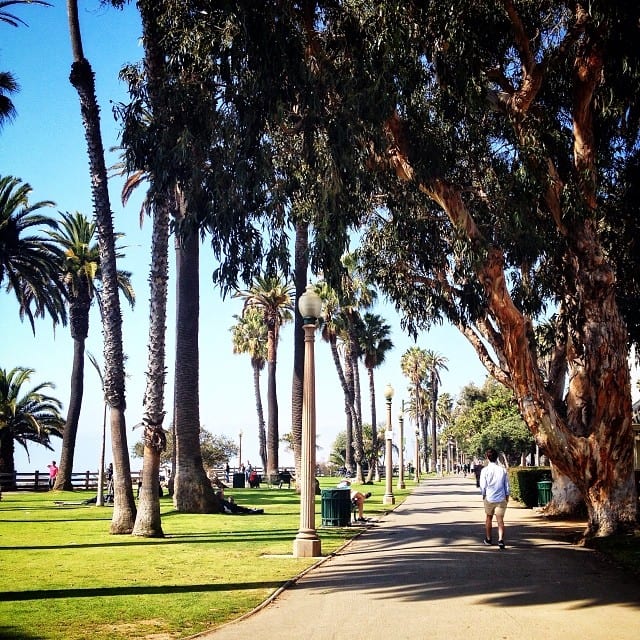 In Los Angeles, it was mostly about hanging out with friends — we stayed with Mario's friend Crystal, hung out with her friend Cathy, and met up with plenty of other friends along the way — from my college bud Victoria and her boyfriend Nick to Mario's actress friend Mara (also known as Pawnee's finest porn star on Parks and Recreation).
In between Los Angeles and New Orleans, a three-hour Denver layover allowed me to meet up with my cousin and longtime online friend Colleen for the first time ever!
In New Orleans, it was undoubtedly celebrating Mardi Gras — which, it turns out, starts long before Fat Tuesday itself. Things really started kicking off on the Friday before. In addition to Mardi Gras, there was exploring the city's architecture and culinary traditions, along with a dose of spookiness.
And a behind-the-scenes highlight: one way I make money is through Amazon affiliate links (if you click any of my links to Amazon and buy something, I get a small percentage, at no extra cost to you). This month, someone bought a DIAMOND RING from Amazon using my affiliate link! That was nice!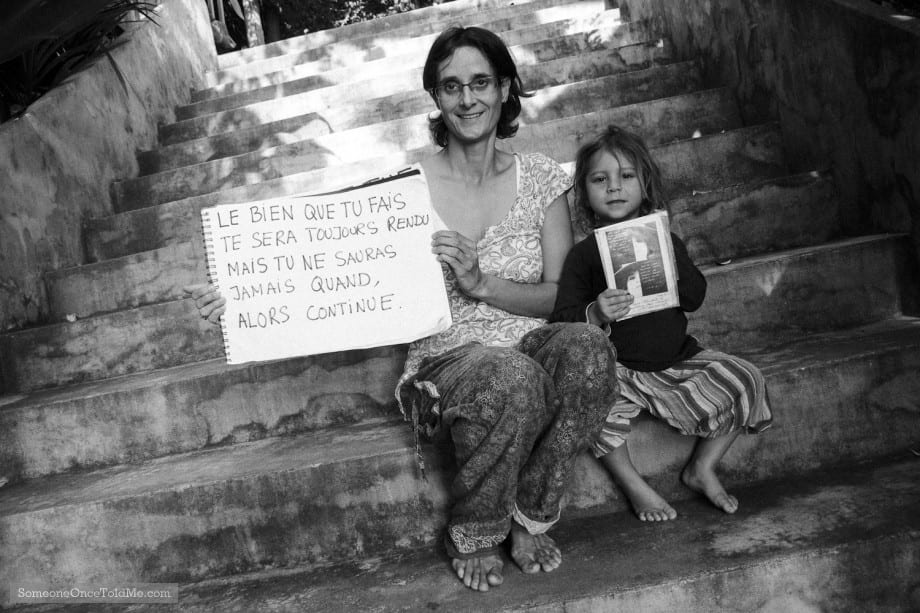 Memorable SOTM Pic
This is Aruna, a woman Mario and I met at a Christmas Eve party on Koh Lanta. The little boy is her son. He was squirming around but stopped perfectly as Mario took this photo.
I love it as a family photo, but also her quote, which translates to, "The good that one does has no immediate recompense. It will come by and of itself." Find out about why she chose this quote here.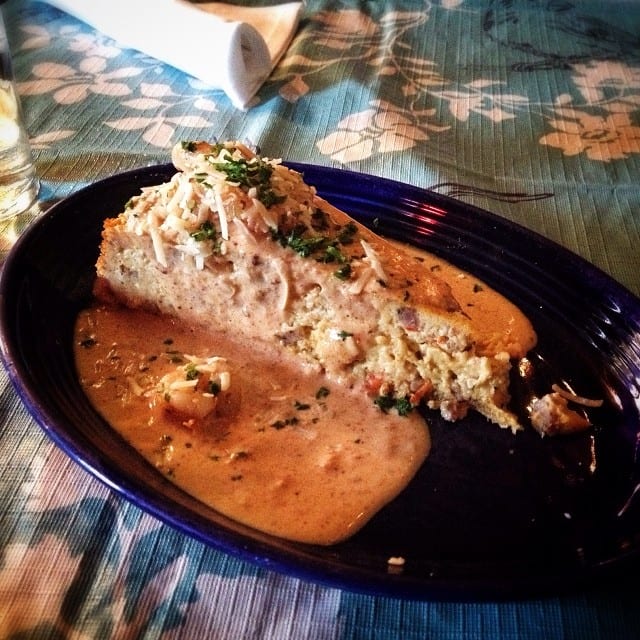 Best Thing I Ate
It was between two cheesecakes this month — a red velvet cheesecake from San Francisco and a savory cheesecake from New Orleans — and the latter won out. This is the alligator sausage and shrimp cheesecake from Jacques-Imo's Cafe in New Orleans.
I know it sounds like a gimmick, but trust me — this concoction is fabulous. It's similar to a quiche, but it has a level of richness, deepness, meatiness, that takes it to the next level. It is one of those astounding dishes that bends your mind and leaves you marveling afterward.
The cheesecake is served as an appetizer, costs $9, and I gladly would have eaten three or four of them in one sitting.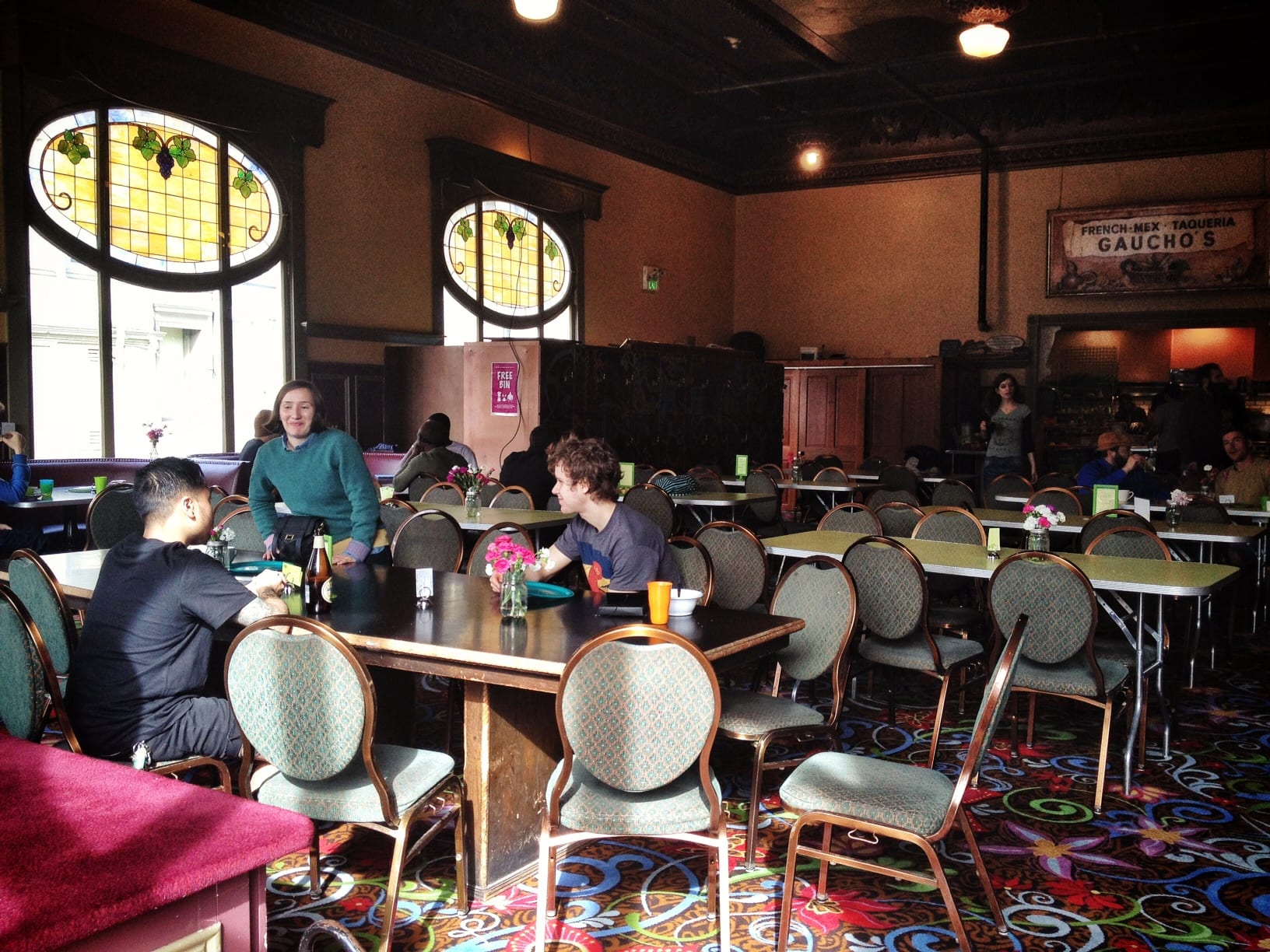 Best Place I Stayed
In San Francisco, we stayed at the Green Tortoise, which is the first hostel I've ever stayed at in the US — and one of the best hostels I've stayed in, ever! This is a hostel that does everything right.
Some of the great things about the Green Tortoise: free breakfast (including eggs and BAGELS, two rare finds at hostel breakfasts!), free dinner three times per week (!!), and lots of fun activities. The Green Tortoise also runs an adventure travel company with trips to places in California like Death Valley, longer trips within the US, and even some trips to Mexico and Central America.
But the best thing about the Green Tortoise is that it's located in the heart of North Beach, my favorite neighborhood in San Francisco. North Beach was once the Italian enclave of San Francisco, so there are lots of cafes and restaurants, both Italian and otherwise, and it's easily situated for access all over the city.
We booked a private room and soon learned that all the private rooms aren't in the hostel but instead in a quiet house a block away. All the rooms share bathrooms, a kitchen, and laundry machines. For $80 per night for a double room, not just in San Francisco but in the heart of North Beach, the Green Tortoise offers incredibly high value. I highly, highly recommend it.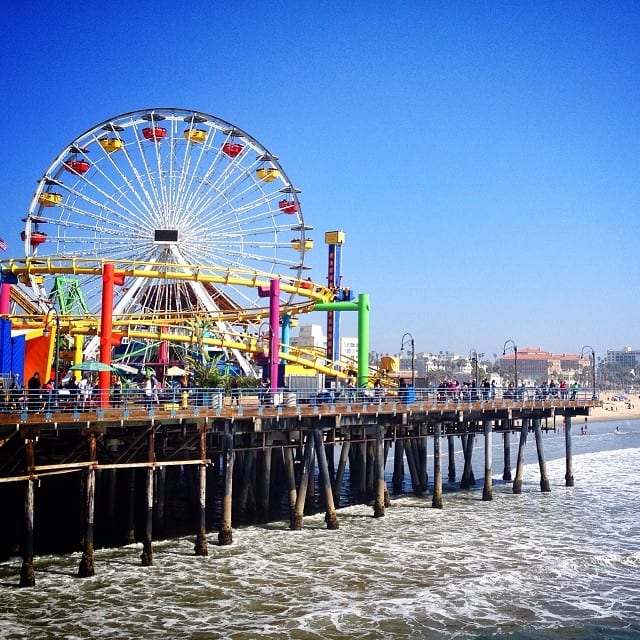 Challenges
This is the first time I've said this publicly: I got head lice this month.
I had thought I was going through another round of an itchy scalp and dandruff, which happens to me about once a year, but when I pulled a tiny dark bug out of my hair, I thought, "That better not be what I think it is," and ignored it.
Well, a second bug came out a few days later. It was no big deal. I shampooed my hair with lice shampoo (and discovered a few new bugs in the process), combed out my scalp painstakingly for more than an hour (found a few more there), and I've been fine since. I'm about to do the second "just in case" round of washing.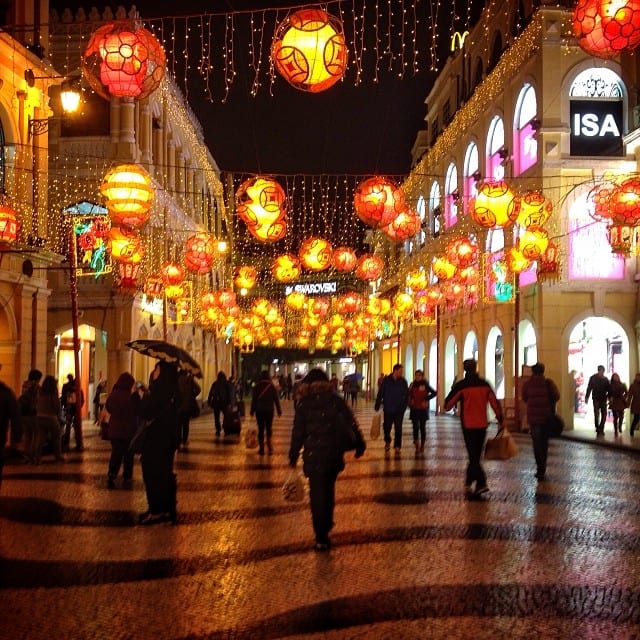 Most Popular Photo on Instagram
It wasn't easy getting a shot at night in the rain with lots of motion, but this image of Macau's old town at night paid off. With 232 likes, it's my seventh most liked photo of all time.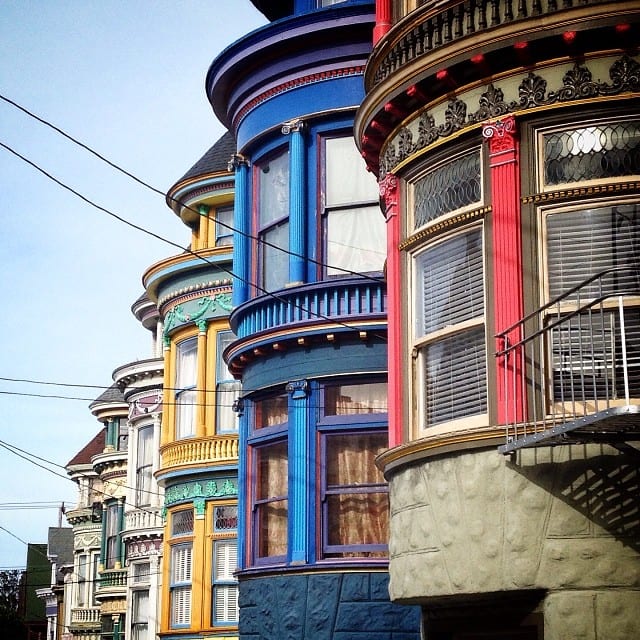 What I Read This Month
Nothing! Eek! It's been a very busy month. But I have started two books: The Queen of Hearts and Midnight in the Garden of Good and Evil. Expect more on them soon.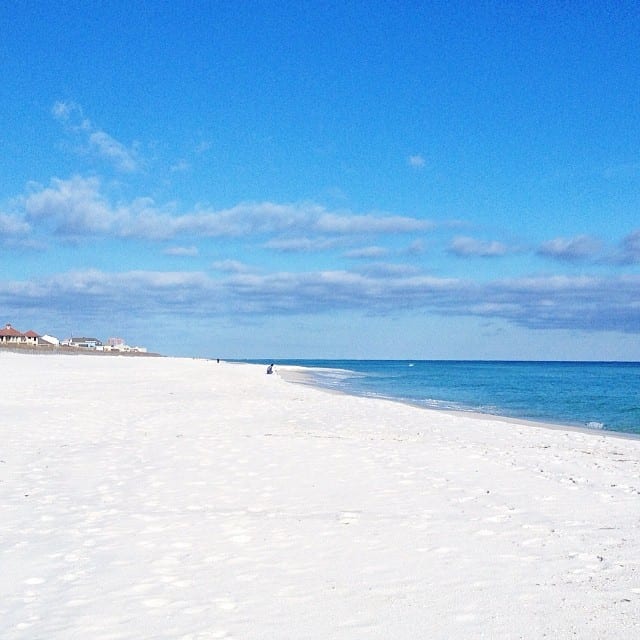 Coming Up in Month Ten
We're a week into Month Ten and have been spending it on our #SouthUSA Road Trip! It's been fascinating so far, and I can't wait to write about it in depth.
The road trip will take us from Louisiana to South Carolina via Mississippi, Alabama, Florida and Georgia. Next up is an Amtrak ride from Charleston to DC, then hopping across to Baltimore, Philadelphia, New York, and finally the Boston area, where I will see my family for the first time in nearly a year.
Any suggestions for month ten? Let me know!
Get email updates from Kate
Never miss a post. Unsubscribe anytime!