Adventurous Kate contains affiliate links. If you make a purchase through these links, I will earn a commission at no extra cost to you. Thanks!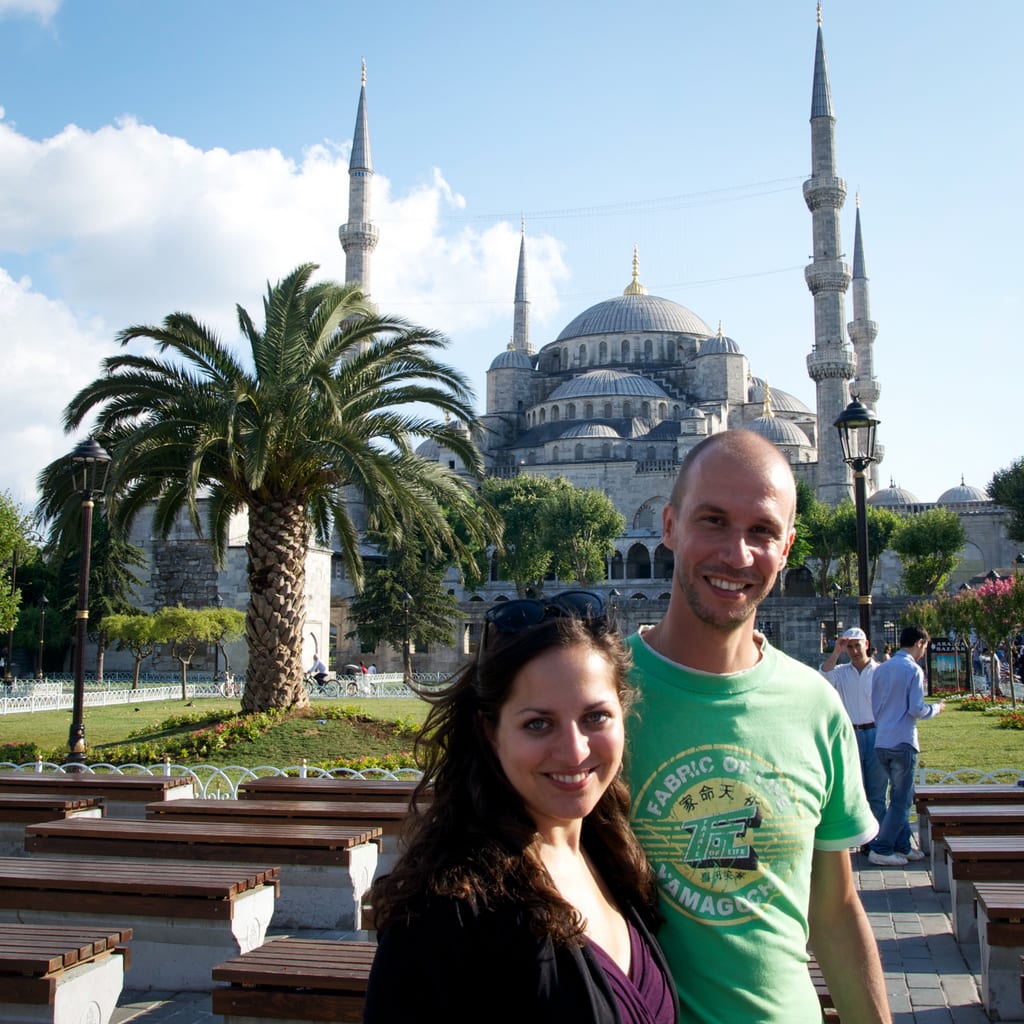 Mario and I have been on the road for two months now! From Malta to Dubai, here is the best and worst of Month Two of the SOTM Tour.
Countries Visited
Malta, Turkey, Macedonia, Kosovo, Bulgaria, Romania, United Arab Emirates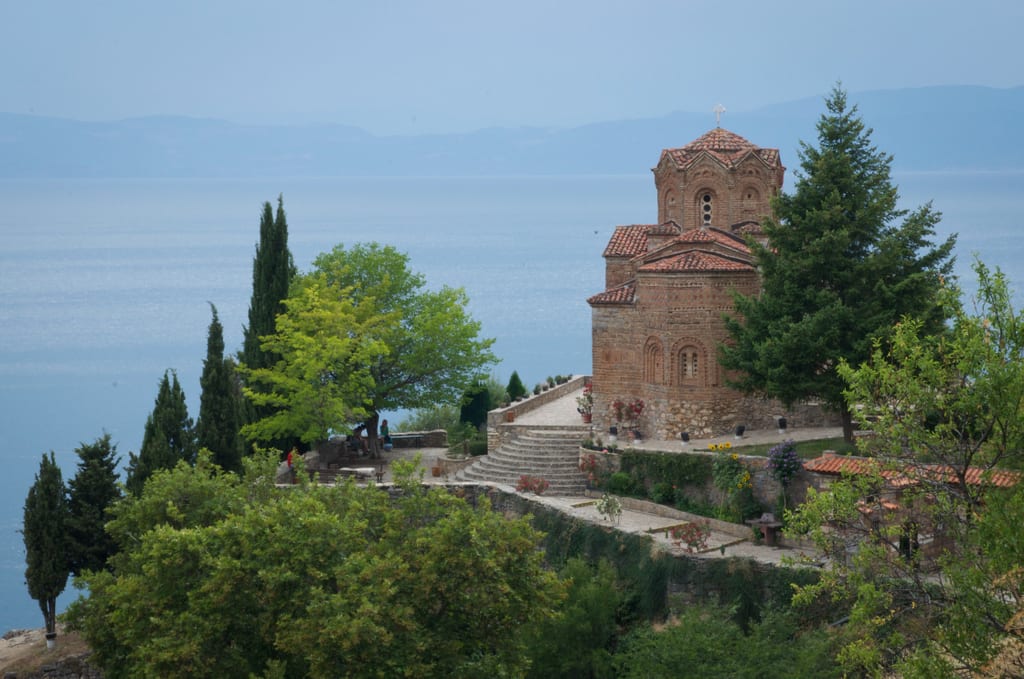 Favorite Destinations
Ohrid, Macedonia — What a nice, beautiful, fun, and dirt-cheap summer resort town! I'd love to come back and spend a month here, just enjoying the beauty and the chillness.
Istanbul — On my second trip to Istanbul, I had more time, a better attitude, and a better camera than the first time. I got into the colorful, adventure-filled city, and enjoyed it so much more.
Dubai — Wow. Was I ever prepared to hate Dubai. And I LOVED every minute there. The cleanliness, the futuristic architecture, the amazing service.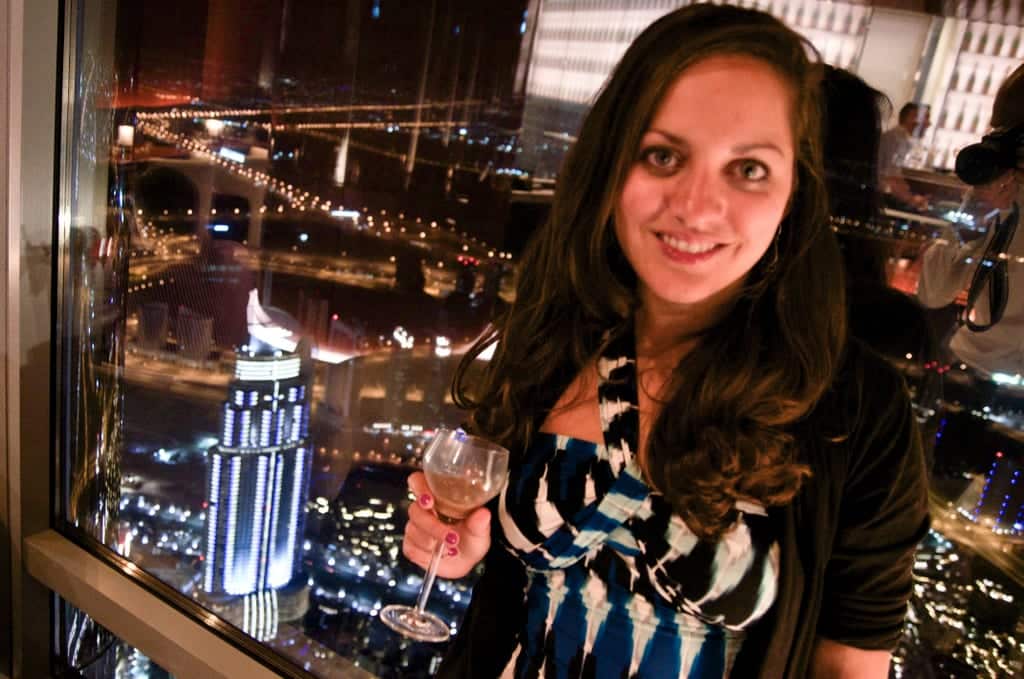 Highlights
Turning 29 in Dubai was a lot of fun — I had a wonderful day with lounging by the pool, dinner at the excellent Blue Jade at the Ritz-Carlton, drinks on top of the Burj Khalifa — the world's tallest building — and a stay at the fabulous Kempinski Mall of the Emirates.
And I achieved a travel dream by finally visiting the Burj al Arab, one of the world's most luxurious hotels, running around one of their fanciest suites, and having afternoon tea while overlooking "The World" — the country-shaped man-made islands in the distance.
It's strange, but learning Cyrillic was a HUGE highlight! As soon as I got to Macedonia, I learned that they actually do use Cyrillic (though not exclusively). I went in knowing only that the letters in TOMAKE were the same in Cyrillic, and I purposely never looked at a guide or dictionary, preferring to learn organically.
For a week, I started sounding out words and failing. Eventually, I sounded out бладимир on a street sign and eventually whispered, "Vladimir!" I had done it! I couldn't stop grinning.
Other adventures? Gozo, the little island off Malta, was so similar and yet different from Malta, and I loved spending a day there.
The people from this month were wonderful, too. I ran into a few readers in Macedonia and Bulgaria, Istanbul was made amazing with Katrinka and Tom, and we had a wonderful stay in Dubai with new friends Simon and Sarah, who were wonderful and endlessly hospitable.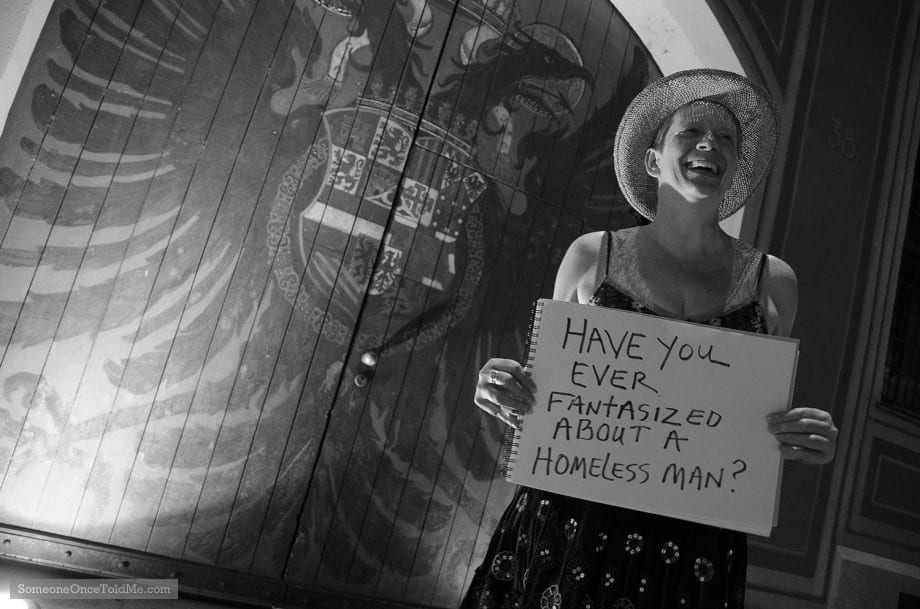 Memorable SOTM Pic
While none of the SOTM pictures taken during the past month have gone online yet, several from the first month have gone live recently. This one is one of my favorites!
At long last, I finally met my good friend Josh's mom in Augsburg — and learned that the apple does not fall far from the tree. I LOVE her quote and picture! Find out who said this to her here.
Best Thing I Ate
It's so tough to narrow it down to just one thing — but if there's one item that I'm still dreaming about, it's the cherry-stuffed meatballs I had at Çiya Sofrası in the Kadikoy neighborhood of Istanbul. This restaurant, one of the best on the Asian side, serves traditional Turkish cuisine and they take a lot of chances. Meatballs and cherries together — when done right, they're amazing!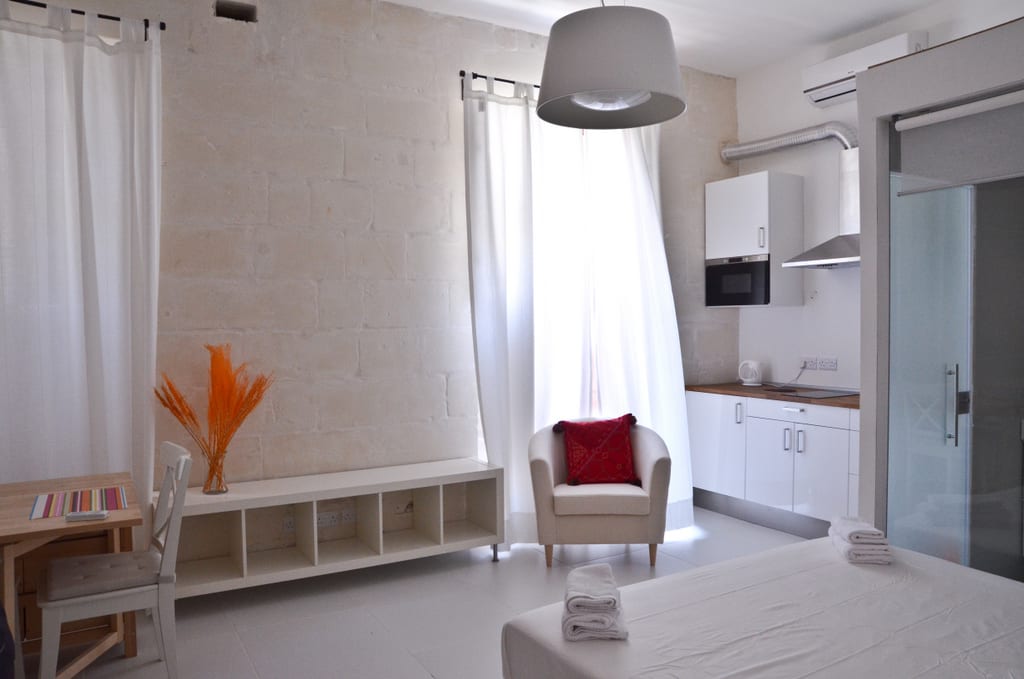 Best Place I Stayed
Another easy one — Two Pillows in Sliema, Malta. It was just so NICE, so COMFORTABLE, great value, and in the perfect location. Mario and I loved this place so much, we've decided to stay here when we return to Malta — which we plan to do quite a bit!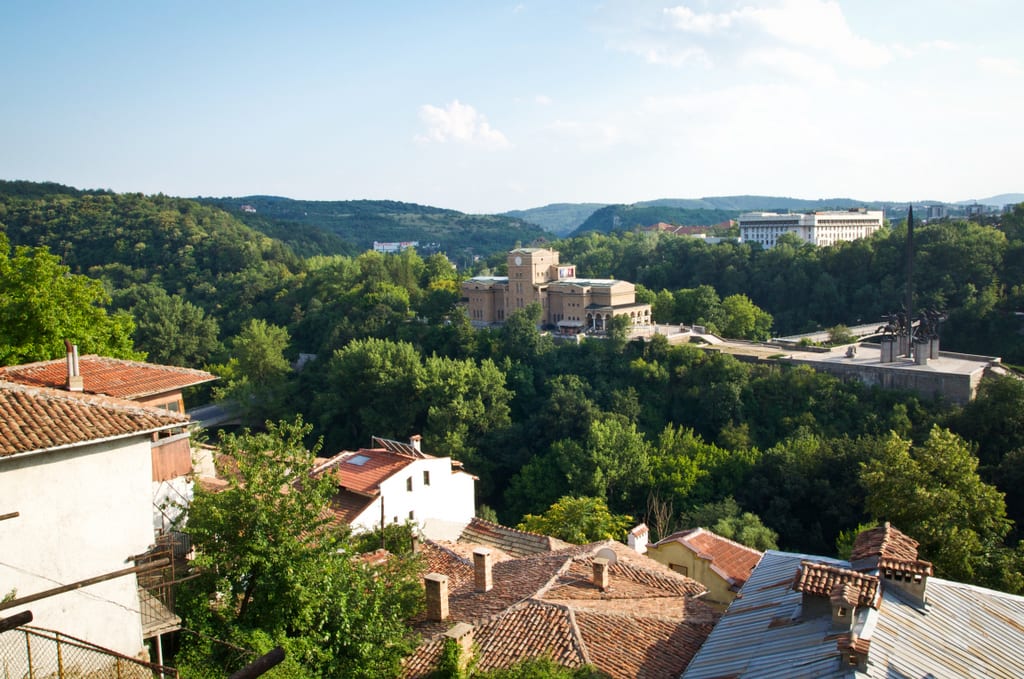 Challenges
I had one of my worst travel experiences ever this month. I had to take a train from Veliko Tarnovo, Bulgaria, to Bucharest, Romania. It turned out that this train was a tiny four-car operation with temperatures of about 110 degrees (40 C). No fans, no air conditioning, no power sockets, and one of the top 3 most disgusting public bathrooms I've ever seen.
The heat was so bad that I burst into tears and cried for an hour straight. While that was something that took up hour #1, the train got stuck in the middle of nowhere and took seven hours in total. I showed up at my Bucharest hostel and the first thing the guy at reception said to me was, "You can take a shower if you want."
This month was also very tough for me work-wise. I had my busiest freelancing month to date, which was great financially (well, it will be eventually, as I'm still waiting to be paid, as one of the joys of freelancing is that it often takes awhile to get paid), but it meant that I didn't get to enjoy my two-week Eastern Europe trip very much. I spent the bulk of it on my computer.
Beyond that, I'm not happy that I've fallen approximately one month behind in time on blog posts. I'm going to try to charge through the past month quickly, saving some post ideas for next year, so that I can be more caught up. As always, you can catch my real-time updates on Facebook, Twitter, and Instagram.
But to end this happily, one of last month's challenges got resolved. Remember how I mentioned that my Kindle broke? I bought a new one in Tokyo. I saw a Kindle Paperwhite (wifi, no "special offers" or ads) for 7810 yen, or $78, and I thought that price seemed reasonable, so I bought it.
To my great surprise, I later found out that this Kindle currently retails on Amazon for $139. SCORE!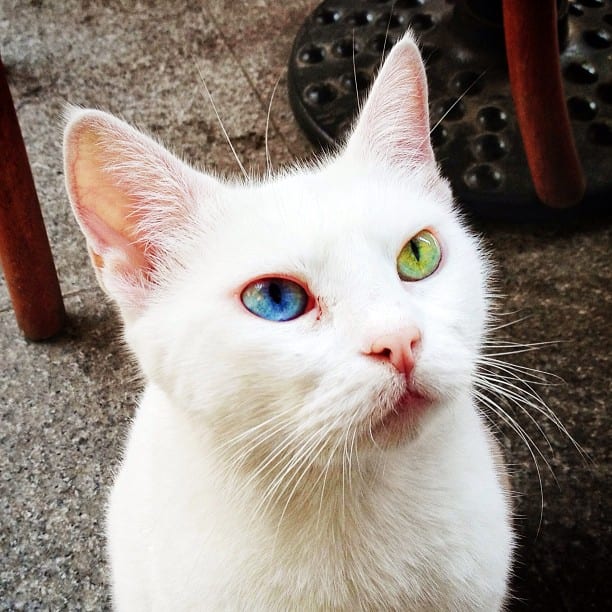 Most Popular Photo on Instagram
This photo got 189 likes. What can I say? The internet loves cats.
Istanbul is filled with stray cats (and I wrote about this a few years ago), but I was surprised to find that this gorgeous Van Cat in Sultanahmet didn't have a home. How amazing are those eyes?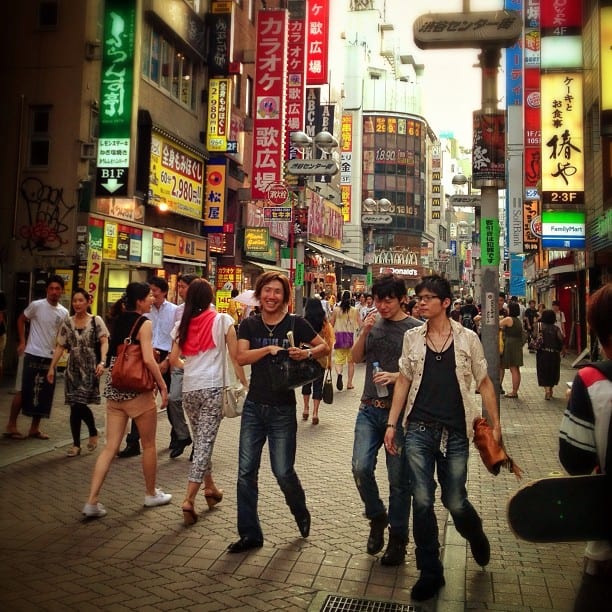 Coming Up in Month Three
Mario and I began our third month on the road by leaving the UAE and flying to Japan! Oh my God, Japan is UNBELIEVABLE. This is a country that surprises and stimulates you every moment possible.
I'm writing this post from Kyoto, and our trip will just be in Tokyo, Kyoto, and Hakone — maybe with a day trip to Nara or Kobe. We lost a day after getting stuck in China for 24 hours (and THAT is a story for next month's "Challenges" section), so we had to rearrange our schedule a bit.
After Japan, we head to Korea for two weeks. We plan to spend at least a week on work lockdown in Seoul, then moving on to explore more of the country.
After Korea? No idea. Possibly Hong Kong; possibly somewhere else. We'll have to wait and see.
Any suggestions for month three? Let me know!
Get email updates from Kate
Never miss a post. Unsubscribe anytime!