Adventurous Kate contains affiliate links. If you make a purchase through these links, I will earn a commission at no extra cost to you. Thanks!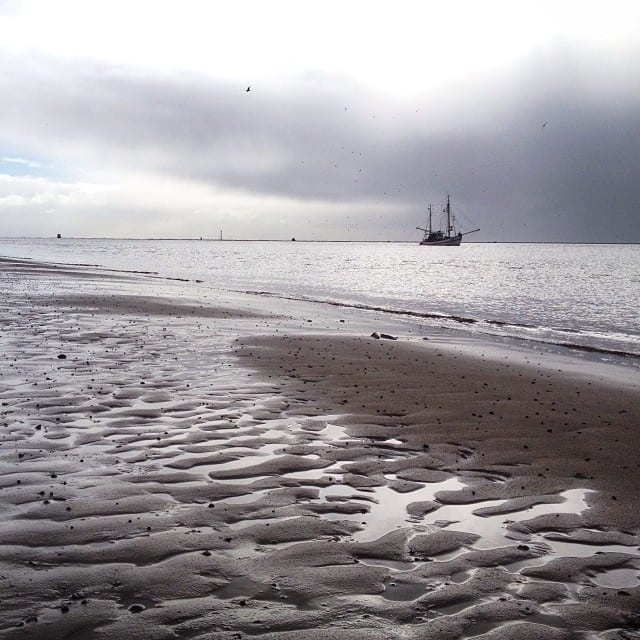 The tour is over.
I'm happy. Mario's happy. It's time to return to normal life, move into an apartment, and unpack for the first time in nearly a year.
Since we didn't end up traveling for the full twelve months — just eleven months and four days — I decided to make this the final monthly wrap-up.
Destinations Visited
Reading, Boston, Somerville, and Cambridge, Massachusetts, USA
Leipzig, Wilhelmshaven, Bremen, Hamburg, Lübeck, Berlin, and Potsdam, Germany
Valletta, Birgu (Vittoriosa), St. Julian's, Sliema, Mdina, Dingli, Tarxien, and Mosta, Malta, plus Gozo
Favorite Destinations
Berlin. I think Berlin is my spiritual city, and I'd love to live there someday. Being there in the beautiful springtime was better than I could imagine.
Valletta. What a grand and beautiful city. It never occurred to me to stay or live in Valletta — but it is an indescribable feeling stepping out from where you're staying onto the most elegant streets.
Gozo. The tiny island with natural beauty bursting out of every corner. This time, we skipped the oft-visited Victoria and Azure Window in lieu of combing our way across the northern coast, taking in views of beaches like Ramla Bay, above.
Highlights
I FLEW. Seriously. I went Flyboarding in Malta and spent 30 minutes flying above the water with jetpacks attached to my feet. Expect a full post on this soon.
This month I attended Social Travel Summit in Leipzig, a fantastic summit bringing together professional travel bloggers and people in the travel industry. This was the first event I've been to aimed at professional travel bloggers, and it felt very productive, especially a think tank session on identifying problems in the industry and proposing solutions. Mario gave a talk on journalistic techniques that bloggers should adopt, and it was fantastic — something every blogger should read.
Living in Valletta was another highlight. Mario and I talk a lot about buying property in Malta someday, but we were thinking about the Sliema area. Well, living in Valletta is just GRAND. You step outside your door and are surrounded by the shallow-stepped sidewalks, the brightly painted balconies, the gorgeous buildings. It lifts you up.
Also, I may have found my wedding dress in Boston. I didn't sob over it, Say Yes to the Dress-style, but I did think to myself, "You know what? This is nice. And different enough. This could work."
And finally, after several largely fruitless months of World Heritage Hunting, this month I visited five new sites: the Wadden Sea, Bremen's town hall and roland, the Hanseatic city of Lübeck, the palaces and gardens of Potsdam and Berlin, and Malta's Hypogeum.
Memorable SOTM Pic
This is my friend Victoria in Los Angeles. We went to college together and she is just as crazy and expressive in real life as she is in this picture!
Her Someone Once Told Me quote comes from her mother and was said to her when she was seven years old. Read the whole story here.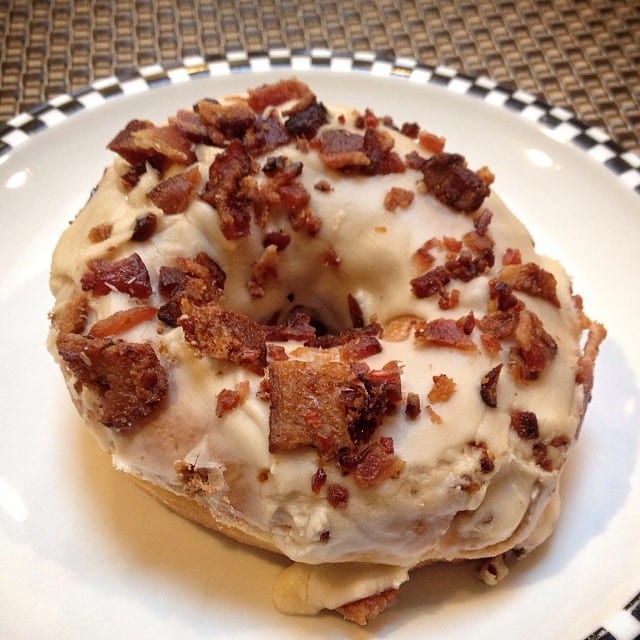 Best Thing I Ate
How is it that I had never heard of Kane's Donuts before? They're located in Saugus, Massachusetts, not too far from where I grew up, and apparently everyone in my family knew about them except for me.
This is a bacon maple donut. Kane's isn't the only place to put out a bacon maple donut, but MY GOD was this FANTASTIC. Soft, delicious, and covered with maple frosting and thick, generous hunks of bacon. I couldn't think of a better way to end my two-month journey across America.
Best Place I Stayed
During this month, I stayed at a few fantastic high-end places — the Intercontinental Berlin, which I'll be talking about in a later post, as well as the Penta Hotel in Leipzig and Palazzo Prince d'Orange in Valletta.
But this month I also stayed at one of the best hostels I've ever experienced: Generator Hostel Hamburg.
Generator is a huge, modern hostel with spotless facilities. It's located right across from the train station, an ideal location, making it easy to both walk to interesting neighborhoods and catch public transportation to anywhere else. Amazingly, this is the first building where the Beatles recorded together as John, Paul, George, and Ringo! (They recorded on the fifth floor! WE STAYED ON THE FIFTH FLOOR!)
We had a private ensuite room here and though the bathroom was tiny and airplane bathroom-like, there was great wifi, tons of plugs, and keycard security.
Dorms start at 11 EUR ($15); private rooms start at 25 EUR ($34). If you're coming to Hamburg, I highly recommend Generator.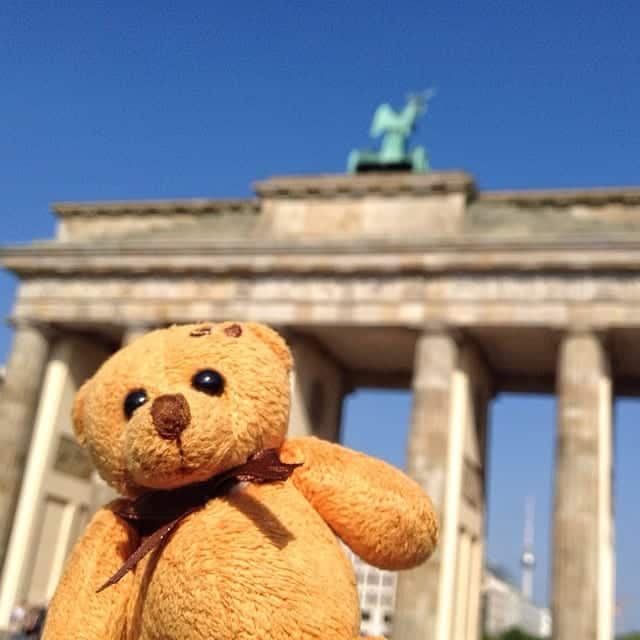 Challenges
I lost Berlin Bear this month. After taking him all around the world and back to Berlin, where Mario first found him for me last year, he went missing on a train ride to Potsdam.
I was upset, but I guess it was time for Berlin Bear to go home, hopefully with a kid who is glad to have him.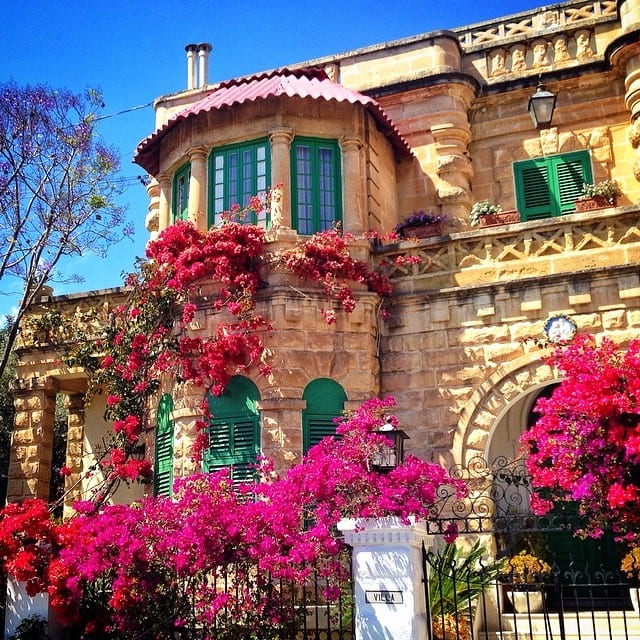 Most Popular Photo on Instagram
This photo was taken in Ta' Xbiex, Malta, which is home to several embassies and lots of elegant homes. This was my favorite building of all, a private home bursting with flowers in fuchsia and vermilion.
With 211 likes, it just barely edged out a photo of another Maltese villa with 210 likes!
What I Read This Month
Midnight in the Garden of Good and Evil by John Berendt — THIS. BOOK. I can't believe it took me so long to read it. It's CRAZY, it's ZANY, it's TRUE (mostly), and it will make you want to book a trip to Savannah instantly. I don't think I've read a single book that makes the city a character better than Midnight in the Garden of Good and Evil.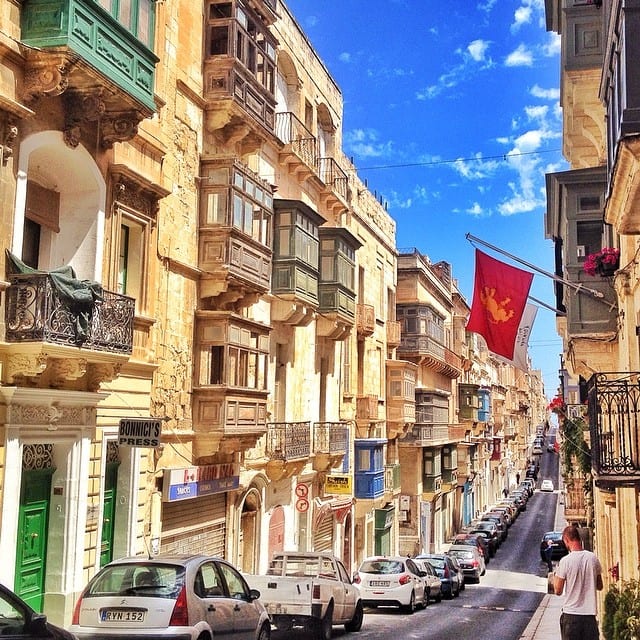 What's Next?
Right now I'm writing this from Mario's mother's house in central England. Later this week, we move into our new place in London. We bought a TV today!
I'm thinking that I should keep up the monthly recaps — you guys seem to enjoy them and they give me the chance to talk about what I'm doing at the moment, which doesn't fit into most posts.
I'm eager to reveal my big summer project, but it's still under wraps. Just know that this summer it will take me to Ireland, Slovenia, Finland, and the Puglia region of Italy…so far!
The SOTM Tour may be finished, but rest assured, my travels will be continuing!
Get email updates from Kate
Never miss a post. Unsubscribe anytime!