Adventurous Kate contains affiliate links. If you make a purchase through these links, I will earn a commission at no extra cost to you. Thanks!
I've been in South Africa for two weeks, and I am still in disbelief at how much this country has amazed me.
Is South Africa what I thought it would be?  It was BETTER.
I knew I would enjoy it, but I had no idea I would enjoy it this much.  Here are some of the ways that South Africa surprised me: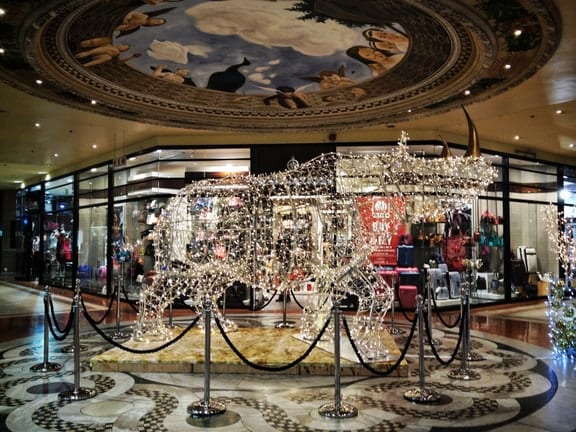 Johannesburg is actually a lot of fun.
Few cities have worse reputations than Johannesburg — most people describe it as boring at best and dangerous at worst, but I was shocked at how much I enjoyed this city.
Johannesburg is home to wonderful historical and cultural sites, cool neighborhoods, so many chic hotels, bars, and restaurants — and most importantly, Joburg actually has style.  Many people here dress SO well, especially the men, and that reflects when you walk around the high-end shopping areas.
Most travel agents tell people that they should skip Johannesburg.  I disagree wholeheartedly.
Seeing animals on safari will move you to tears.
I was looking forward to our Kruger safari, but I had no idea how deeply moved I was — whether it was seeing a family of rhinos crashing through the woods, or watching a cheetah feast on its kill as vultures and a little jackal fought for the remains, or laughing as an adorable baby elephant tried to scare us off, or seeing an elusive honeybadger dodge through the brush, probably looking for a snake to eat.
It nearly made me weep.  Seeing animals like these in their natural environment is incredibly moving.
Going on safari is something that every serious traveler should prioritize doing at least once in his or her life.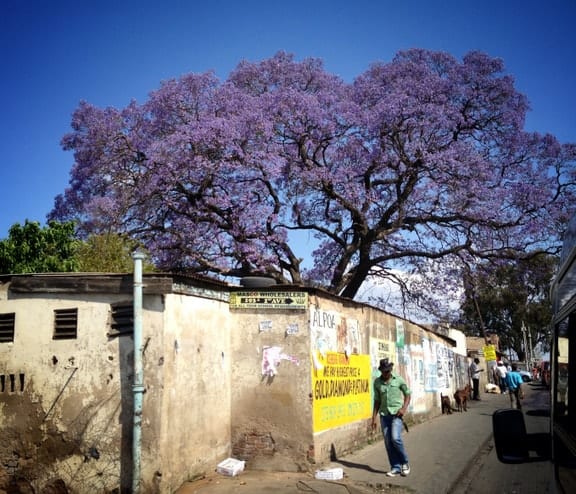 Townships are eye-opening — and much safer to visit than you think.
While in Joburg, we didn't just go to Soweto, the most famous township — we went to Alexandra, which our excellent guide, Robin, told us is "where people from Soweto go when they want a township experience."
I had no idea whether it would be safe for me to bring my iPhone, or whether I would have to walk around clutching my purse like I do in Barcelona, or whether everyone would be walking around with guns.
But it wasn't the frightening place I imagined.  Alex was bright, it was colorful, it was filled with so much life, and I didn't feel unsafe for a moment.  Rather than being targets, we were welcomed quite literally with open arms.  (Essential note: ONLY visit townships with a guide who knows what he or she is doing.)
The Blue Train is kind of like a rap video.
Riding one of the world's most luxurious trains was an incredible experience.  There is no better way to travel the world than by luxury train!  I actually had my own butler!
And everything is included.  Which means that for 27 hours, we were given virtually everything our hearts desired.
And so we spent the evening in the cigar lounge, dressed in our finest clothes, smoking Cubans and drinking Remy Martin.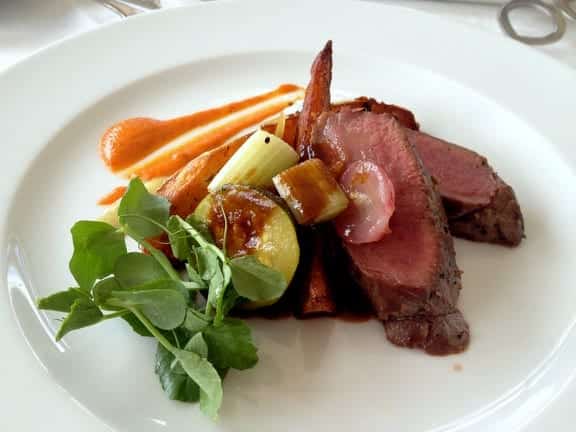 The food is amazing — and so is the wine.
I ate like royalty in South Africa.  Among the foods I've tried here, ostrich, kudu, springbok (pictured above), langoustines, and oysters are among the most memorable.  Some of the haute offerings?  Green tea panna cotta, pears poached in port, quail veloute with pork and quail eggs…
It doesn't have to be fancy, though.  South Africans live for beer and barbecue.  I don't know what they put in their boerewors (sausages) but they are SO good here.
And the WINES.  South Africa has some delicious Pinotages, made in the winelands region just outside Cape Town.  My favorite: Hamilton Russell Pinotage.  I need to bring some of that back to England.
Cape Town has the world's most beautiful natural setting.
One of the world's most dramatic coastlines, Table Mountain seen from every direction, a unique array of flora that you won't find anywhere else in the world, vineyards, penguin-filled beaches, and so much sunshine — could any city be more beautiful than this?
Cape Town just begs to be photographed from every angle.  You won't be able to keep your hands off your camera.
(For the record, I hear Rio de Janeiro is up there as well, but I haven't been to Rio!)
South Africa is home to so much cultural diversity.
South Africa has 11 official languages and dozens of ethnic groups.  It's not just black, white, and colored (mixed race) people — white is divided between the Afrikaners and the English speakers; there are many African ethnic groups, including Xhosa and Zulu, and there is a sizable Indian population as well.
And yes, this diversity has led to quite a bit of turmoil in South Africa in the last century, and not only from apartheid.  I can't even begin to put the history of South Africa into a single post.  But today, it adds so much culture, especially when traveling from one end of the country to the other.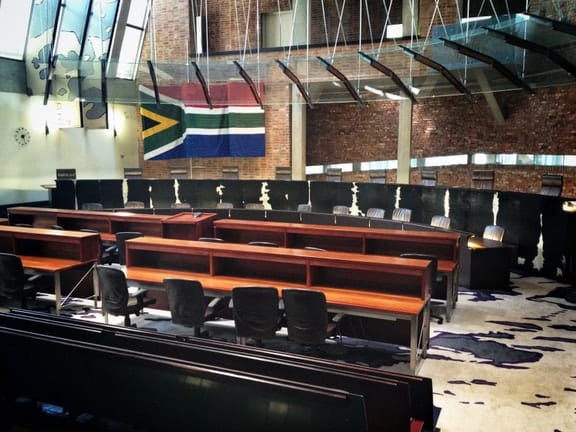 South Africa has come SO far in a relatively short time.  
South Africa struggled under apartheid until 1990, when it began to be dismantled.  Nelson Mandela was elected after a long reform process and took office in 1994.
In those past 18 years, the death penalty was abolished; prisoners regained the right to vote; healthcare was revolutionized, and same-sex marriage became legal.  And as one of the BRICS nations (Brazil, Russia, India, China, South Africa), it's poised to become one of the leading new economic powers.
In just 18 years!
Don't get me wrong — South Africa has its share of serious problems.  AIDS.  Crime.  Violence.  Economic disparity.  It would be naive not to acknowledge this.  But while South Africa has a way to go, the country's progress is still incredibly impressive.
South Africa will amaze you, too.
Visit South Africa is giving you the chance to experience South Africa as I did!  Enter this contest and you can win a trip for two to South Africa almost exactly like mine.  (US and Canada residents only.)
I cannot recommend South Africa as a destination enough — and I'll be telling you why.  This post is the tiniest teaser of what's to come.  Stay tuned for much, much more coverage of South Africa over the next few weeks.
Many thanks to Visit South Africa for introducing me to this wonderful part of the world.  All opinions, as always, are my own.
Get email updates from Kate
Never miss a post. Unsubscribe anytime!