Adventurous Kate contains affiliate links. If you make a purchase through these links, I will earn a commission at no extra cost to you. Thanks!
While in Istanbul, I spent the majority of my time doing two things: eating and walking.  And eating while walking, and walking to restaurants.  Have I mentioned that I enjoy food?
One of the most memorable meals was in a tiny, nondescript restaurant by the Galata Bridge called Kismet Muhallebecisi (Kucukpazar Cad. 68, Eminonu, Istanbul).  Jodi from Legal Nomads had found it in a guide and insisted that we had to try their meals.
In this restaurant, it was all about chicken.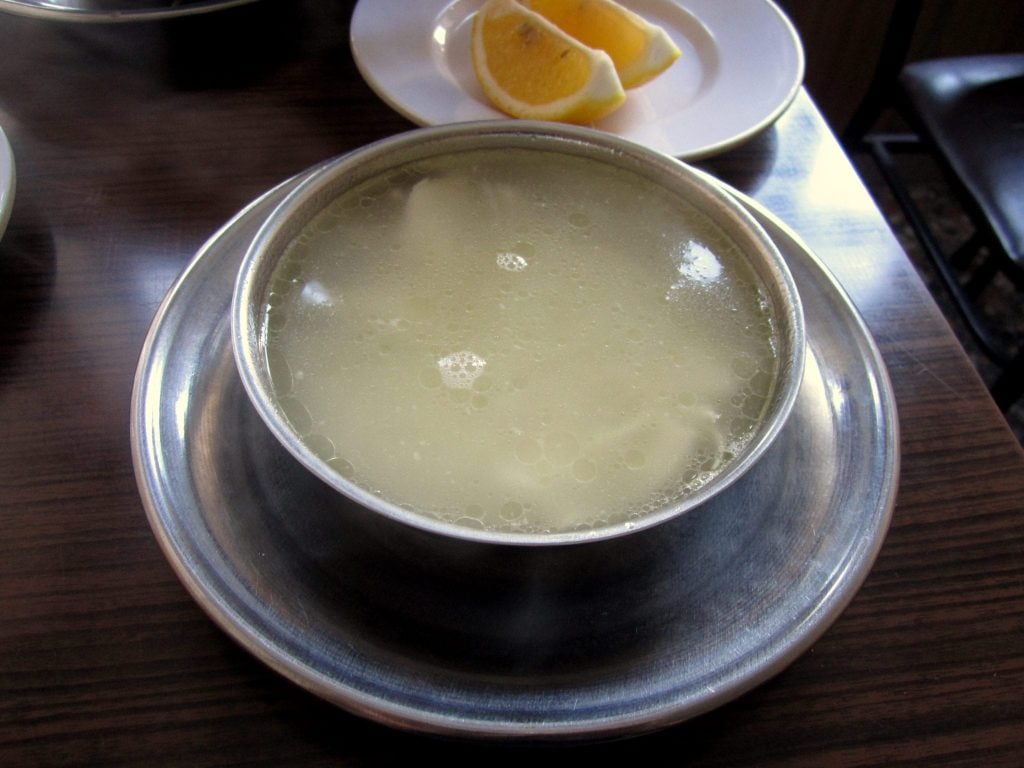 First course: chicken soup.  A delicious comfort food, especially with extra lemon and chili, but not too outlandish.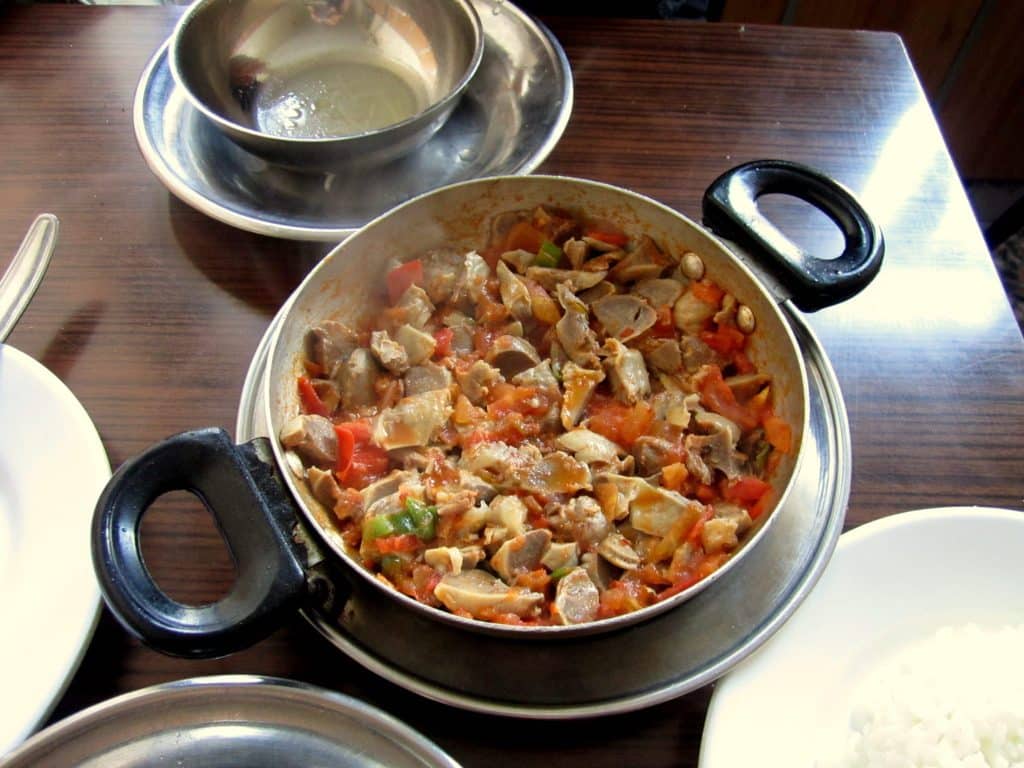 Second course: a big skillet of chicken giblets!
Yes.  Seriously.
I never would have thought to eat the giblets, but they actually weren't bad.  They were sliced up and sauteed in lots of butter.  It tasted a bit like dark meat, with the texture of mushrooms.
Like many foods, including haggis, I've found the giblets to be delicious as long as you don't think about what you're actually eating.
The giblets came with a side of butter-drenched rice.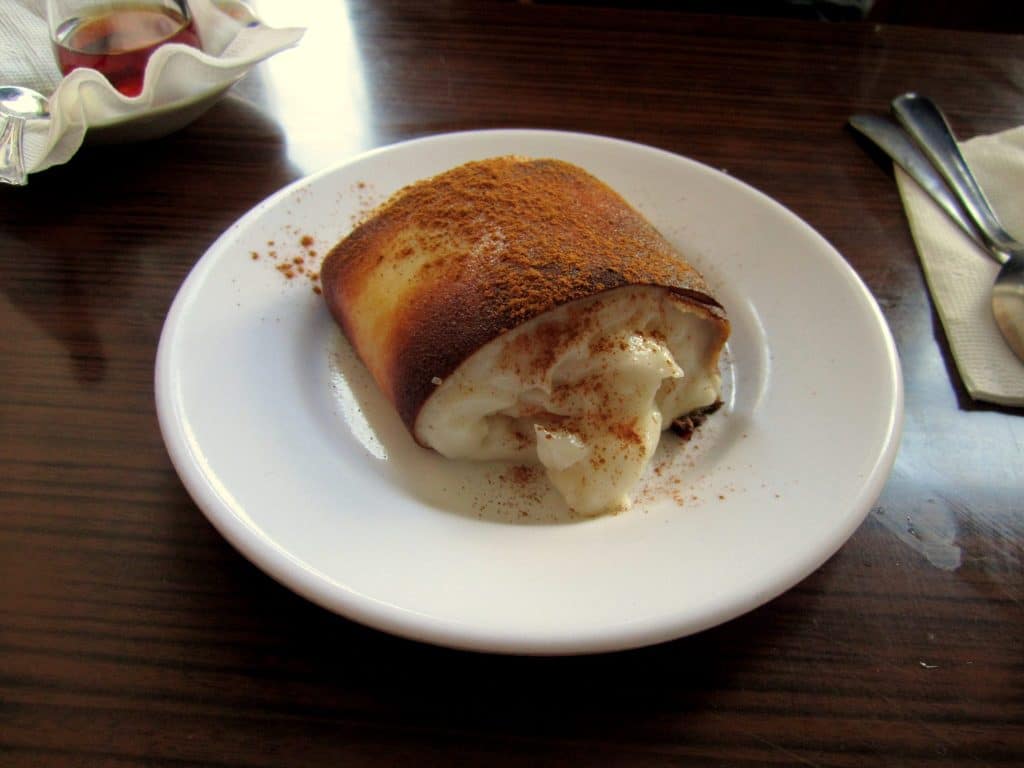 Third course: chicken pudding!
A chicken dessert?  You bet.
Though this pudding is made from chicken, it doesn't taste like it at all — it's more used as a thickening agent, like Jello.
How does it taste?  Like vanilla, cinnamon and nutmeg — no trace of chicken whatsoever.  The texture?  Like if you combined pudding and meringue — a thick, stiff pudding.  Delicious and thick.  Don't try to finish one on your own — it's a hell of an undertaking!
As far as meals in Turkey go, this one was one of my favorites.  Go check out Kismet when you're in Istanbul — and make sure you get cinnamon on the chicken pudding!
Click here to read Jodi's post about our chicken pudding excursion!
Get email updates from Kate
Never miss a post. Unsubscribe anytime!