Adventurous Kate contains affiliate links. If you make a purchase through these links, I will earn a commission at no extra cost to you. Thanks!
Street food, as any Southeast Asia traveler knows, is one of the culinary highlights of the region! Street food in Thailand may be the most famous, but Vietnam has many delicious specialties worth trying, from Hanoi to Saigon.
Here are some of my favorite dishes, shared by region from north to south:
Pho, or noodle soup, is the staple of the Vietnamese diet, eaten morning, noon, and night — and it's one of the most popular street foods.  Signs that say pho (noodle soup) and com (rice dishes) are omnipresent.
Though pho bo (beef noodle soup) is the classic, try pho ga (chicken), pho heo (pork) or any other varieties, including all types of seafood!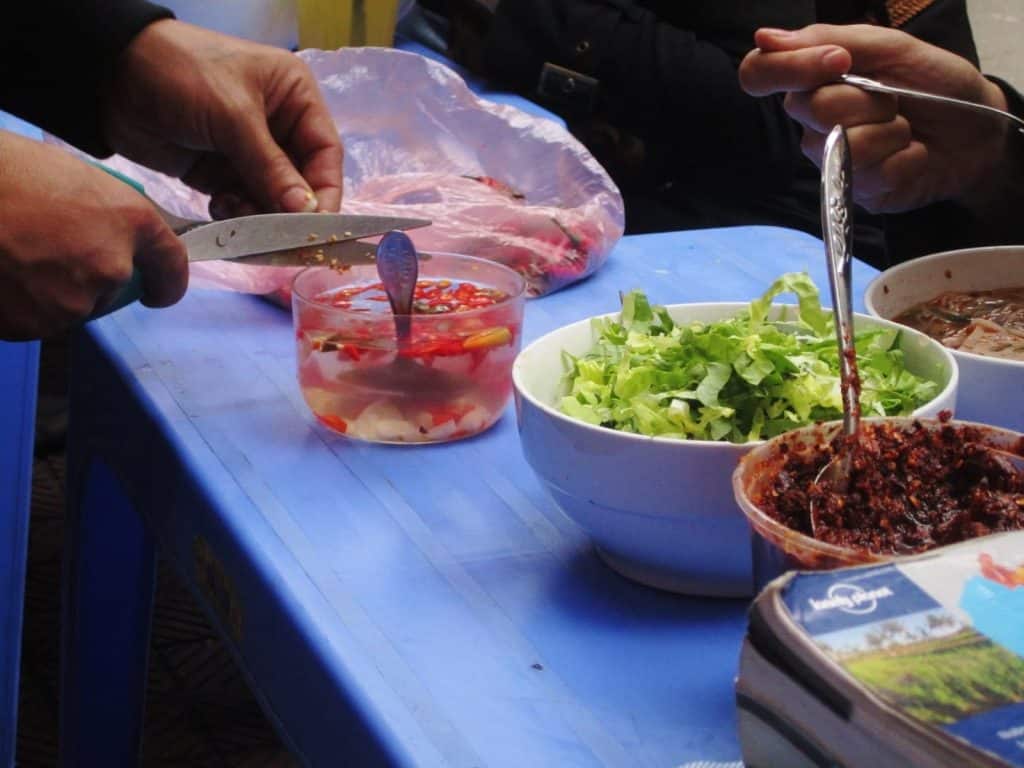 Every pho vendor serves it with his or her own special homemade chili sauces.  My taste buds are tingling just looking at this picture!
Looking for something exotic but not too exotic (like dog, another Vietnamese specialty)?  Go for frog. You can find frogs at open barbecues on the street — just pick your favorite one out and they'll grill it up for you!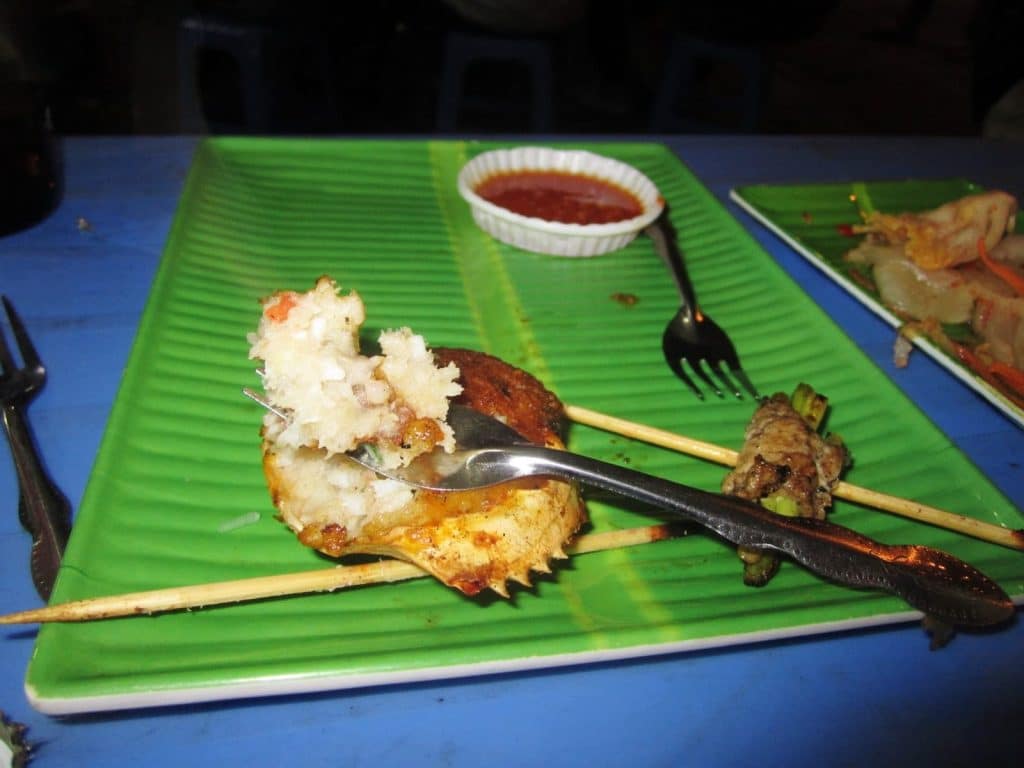 I saw these primarily in the north — stuffed clams!  Absolutely delicious.  I could have eaten ten of these in one sitting.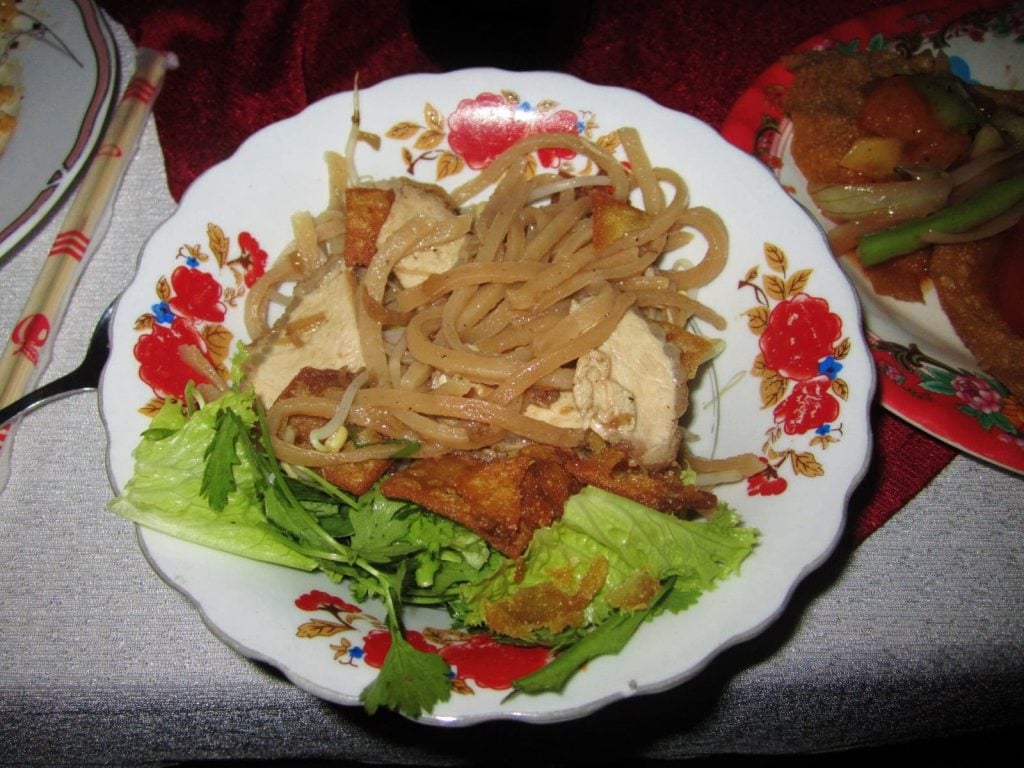 Don't even think of passing through Hoi An without trying cao lao heo — wheat noodles in broth with slices of pork, wontons and salad!  Though this version is from a restaurant, you can find it from street sellers as well.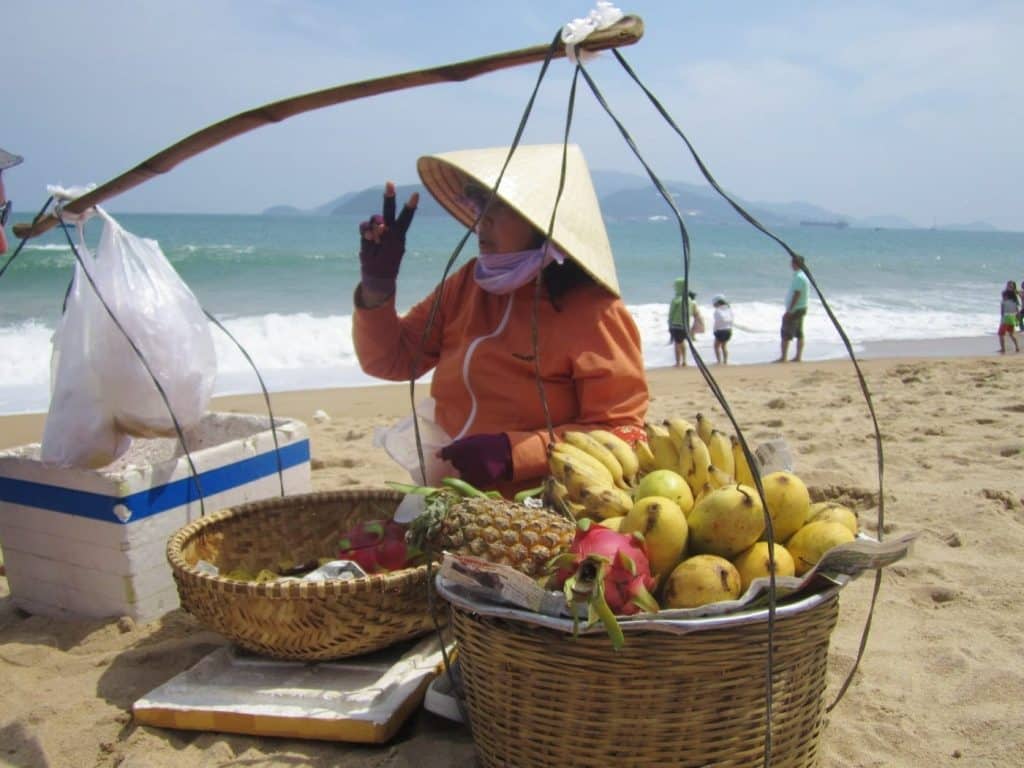 "Mango, pineapple, banana!" this lady sang out, making us laugh.  After that, how could we not buy from her?
Dragonfruit, the pink and green spiky fruit, is grown in plantations all over southern Vietnam. The fruit is white with black seeds and tastes like a mild kiwi fruit — perfect for a hot day on the beach in Nha Trang!
Steamed buns are available on street corners throughout Saigon.  They're often filled with pork, but you could find others stuffed with eggs or vegetables.  My advice?  Go for the pork. SO good.
Banh mi, or sandwiches, are most popular in southern Vietnam. Grab a baguette loaded up with all the fillings — usually several kinds of pork, including a spread or two, and add tomato, cucumber, and chili sauce, of course!
Pull up one of those impossibly tiny plastic stools and enjoy — no matter where you are in Vietnam, you're in for a feast!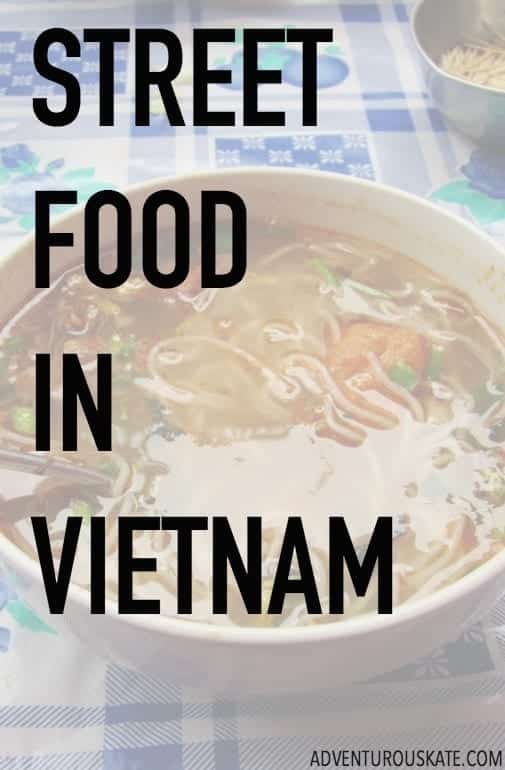 Get email updates from Kate
Never miss a post. Unsubscribe anytime!