Adventurous Kate contains affiliate links. If you make a purchase through these links, I will earn a commission at no extra cost to you. Thanks!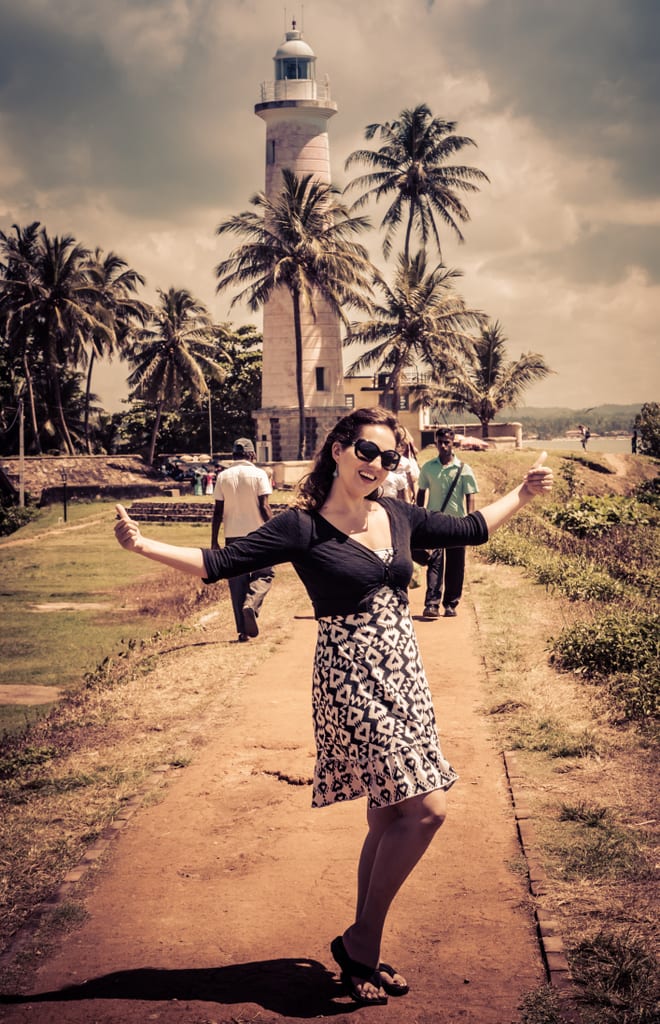 My time in Galle was far too short — but it was more than enough for me to declare it my favorite place in Sri Lanka.
Galle is a Dutch colonial town on Sri Lanka's southwest coast anchored by a World Heritage-listed fort. The architecture gives it a feeling like nowhere else in the country.
What I loved about Galle was how European it felt, set in the middle of a tropical Asian country. It was a nice mix of architecture, colors, and even modes of transport.
If you have limited time in Sri Lanka — say, a week or less — I recommend you base yourself entirely on the South Coast, spending time in Galle and the resort towns that dot the coast (like Unawatuna, Mirissa, and Thalpe). As wonderful as Sri Lanka is, it's not easy to get around the island quickly without flying, but you can still have a satisfying weeklong vacation if you stick to this itinerary.
Behold: the best of Galle.
I love scenes like this that unfold behind every corner: tuk-tuks, old-fashioned cars, and women in gorgeous dresses.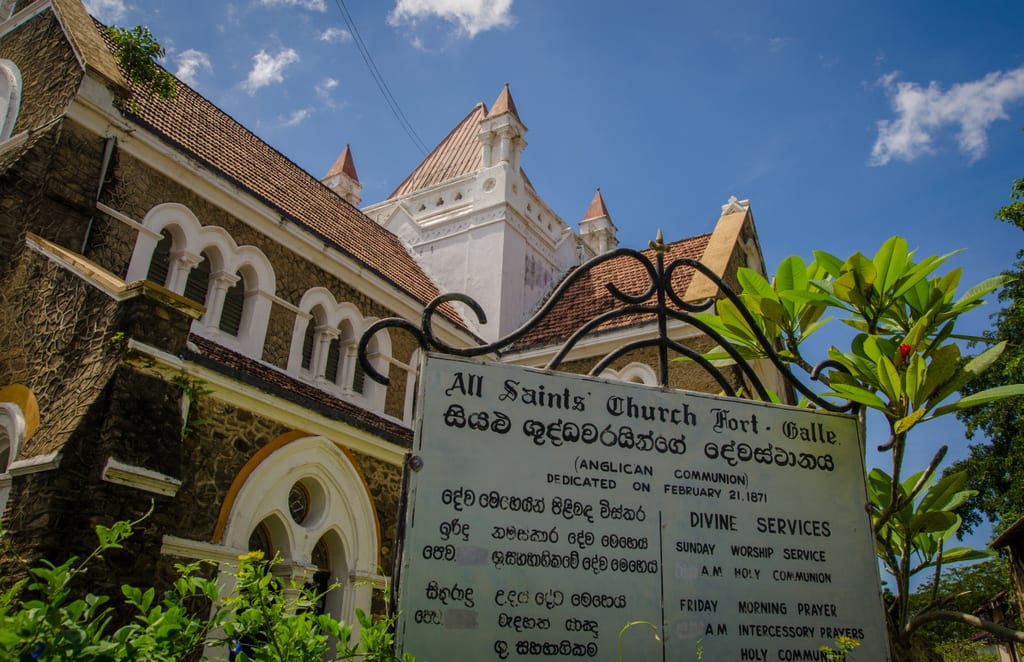 One thing that most people don't know about Sri Lanka is that it's more religiously diverse than you might think. Most Sri Lankans are Buddhists, followed by Hindus (mostly among the Tamil population primarily in the north), and there are also sizable Muslim and Catholic populations as well.
This Anglican church in Galle dates back centuries.
The streets are filled with flowers, unusually shaped windows, and motorbikes.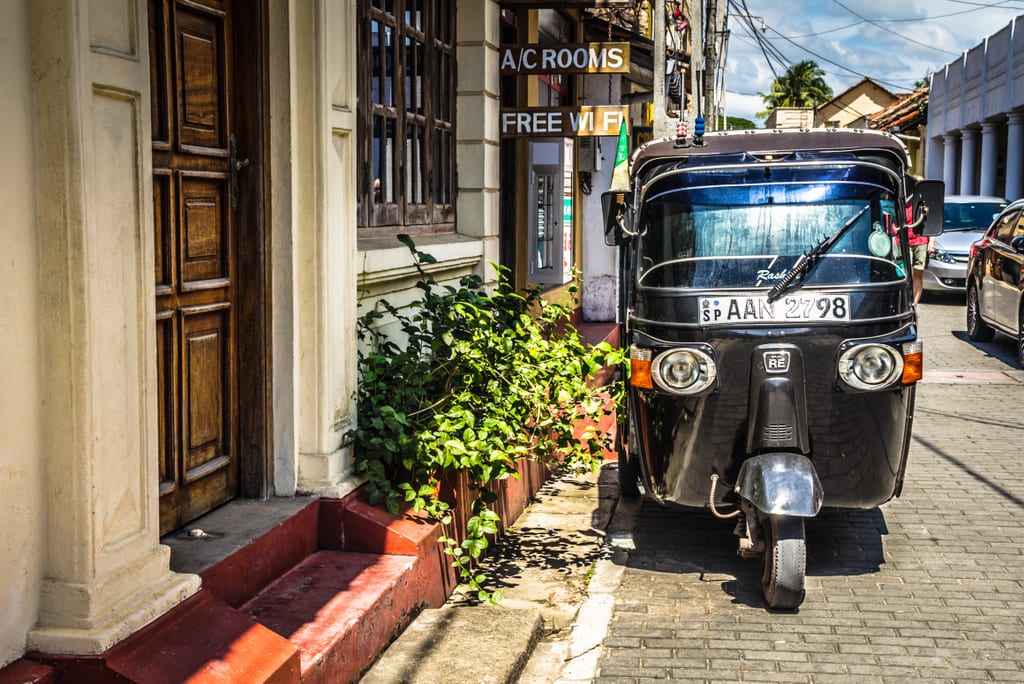 Tuk-tuks dominate the streets as well, and it's one of the reasons why Sri Lanka reminds me so much of Thailand. Only the tuk-tuks in Sri Lanka are in immaculate condition by comparison!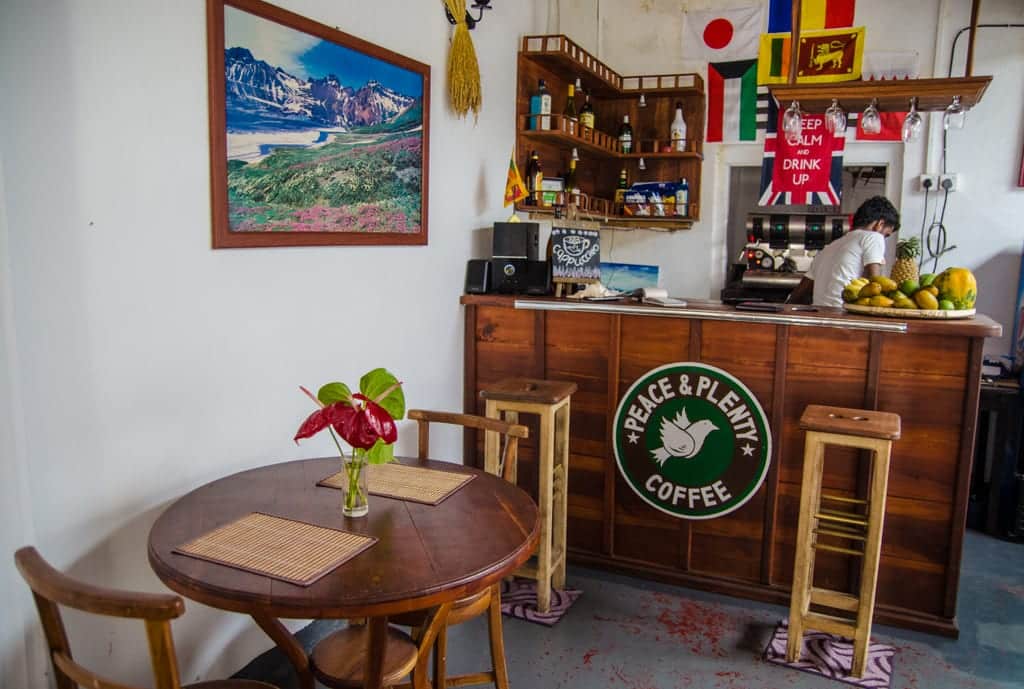 If there's a cool-looking coffee shop somewhere, I must try it. Peace & Plenty had a nice vibe and I enjoyed my lemon juice.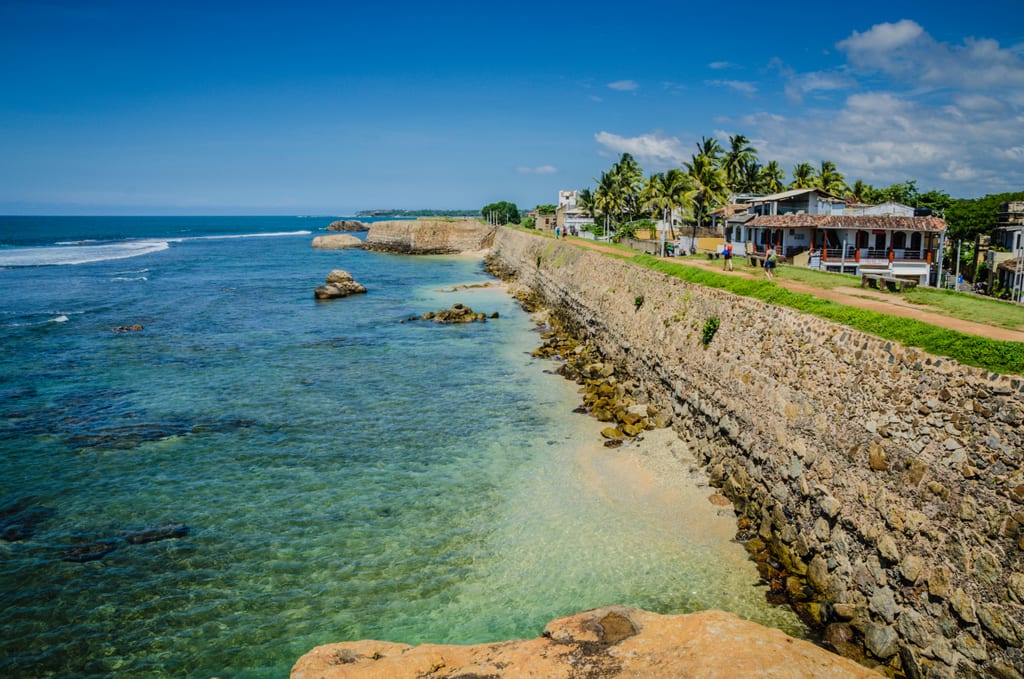 But Galle's biggest attraction is the 16th century Dutch fort surrounding the city. Unbelievably, the fort protected Galle from the tsunami in 2004. While surrounding areas like Unawatuna were ravaged by the tsunami, Galle escaped with only minor damage.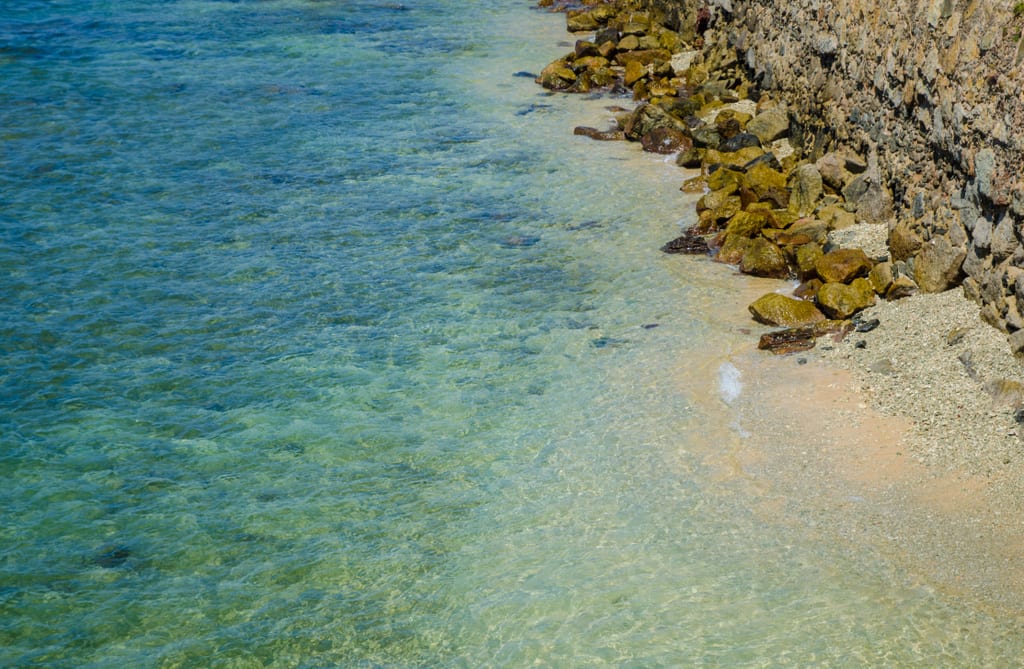 That is probably the clearest water I've ever seen that wasn't part of the Adriatic Sea.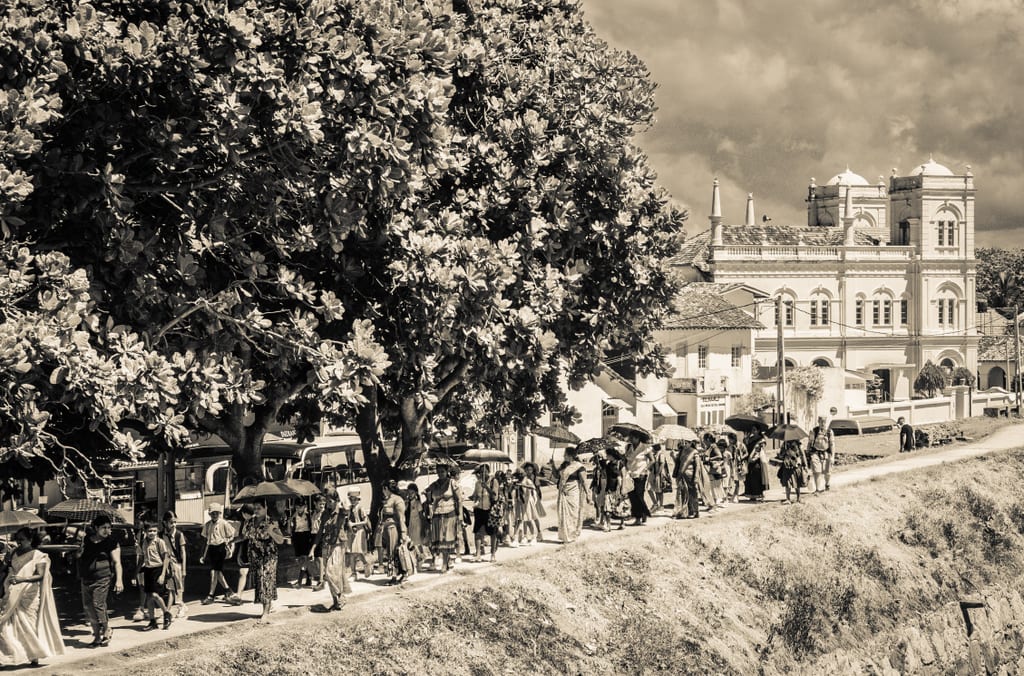 Galle appears to be field trip central for lots of Sri Lankan children!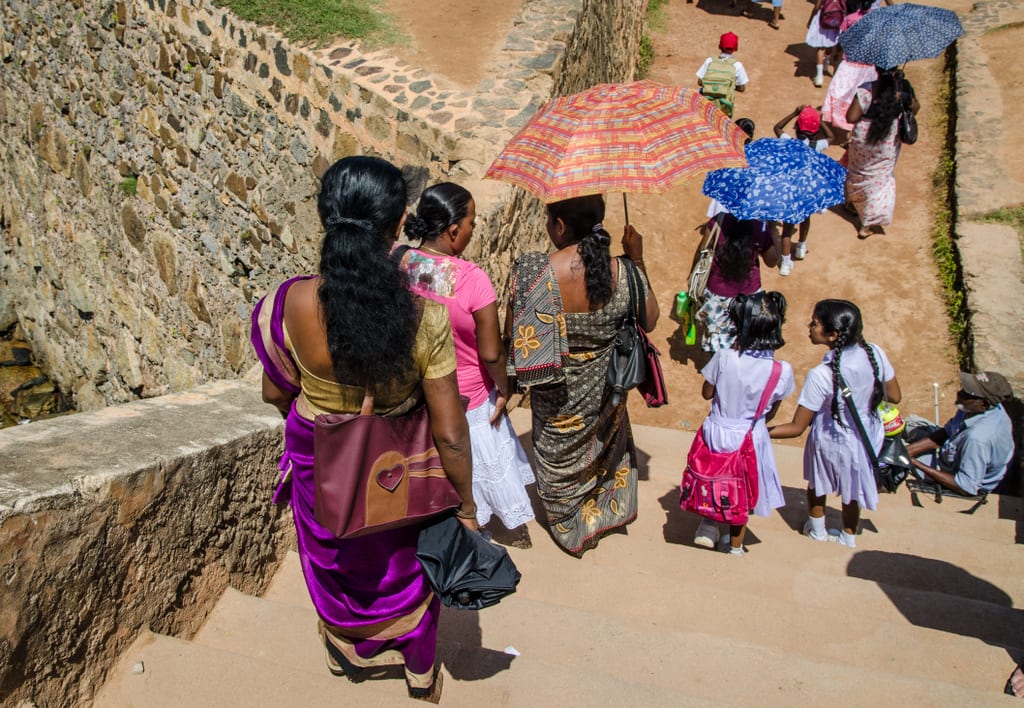 And those groups are led by women in absolutely gorgeous dresses.
I love how friendly Sri Lankans are — everywhere we went, we received smiles and hellos from kids and adults alike. I even got my face held a few times by different women.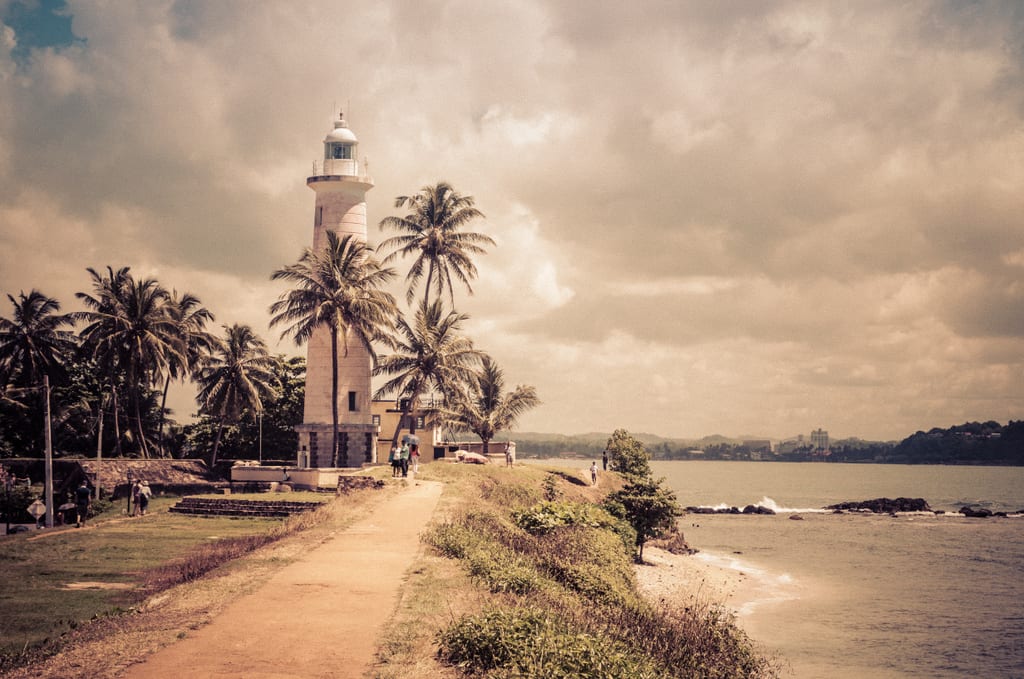 And finally, the lighthouse, anchoring the city.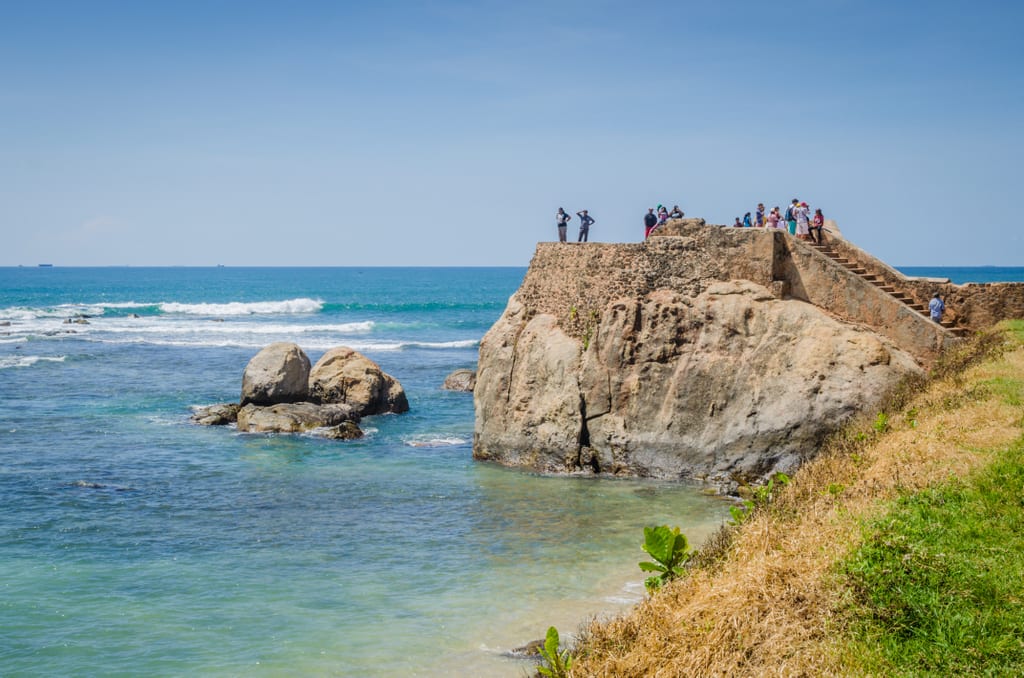 Anyone for a jump into the Indian Ocean? (Do not attempt that at this spot; it's rocky!!)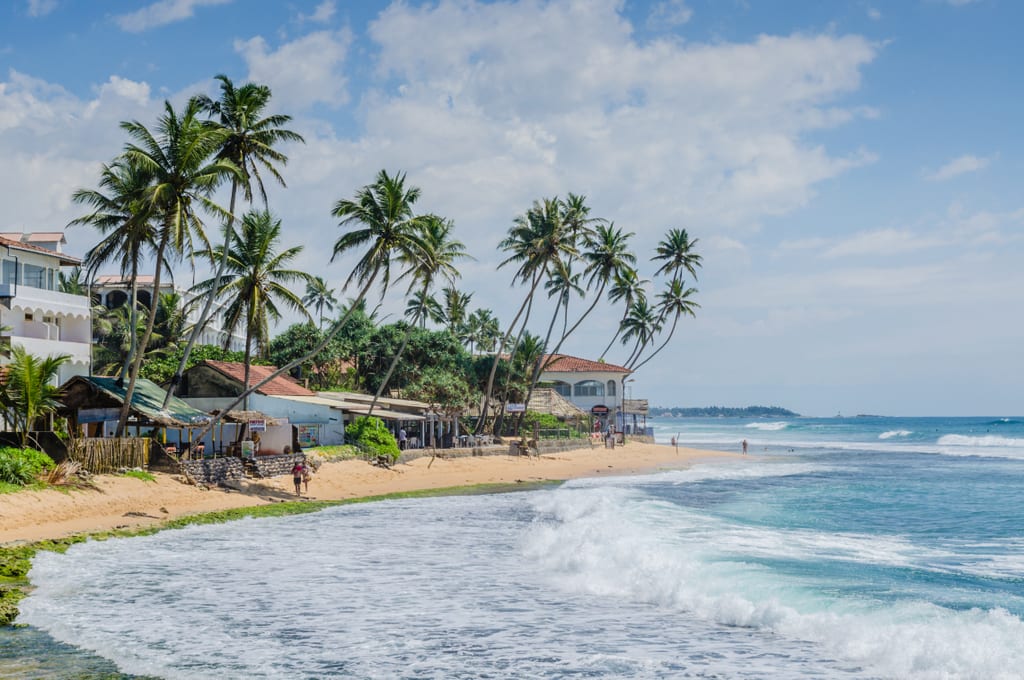 Where to Stay
On this part of the trip, I stayed at the Cinnamon Bey Beruwala, one of their most posh beach hotels and my personal favorite Cinnamon Resort where we stayed. It's perfect if you want to spend the bulk of your vacation on the beach and want to see Galle as a day trip.
I also visited the Chaya Tranz Hikkaduwa, another Cinnamon Resort, which is closer to Galle (25 minutes) and had one of the loveliest open pool areas and beachfronts I've ever seen. It's a bit more convenient to Galle and not quite as fancy as the Bey, but still another great option.
I visited Sri Lanka for TBCAsia, hosted by Cinnamon Hotels. Thanks also to Sri Lankan Airlines for flying me there from London, CVisit Sri Lanka for carting me around, and Mobitel for furnishing me with a SIM card. All opinions, as always, are my own.
Have you ever been somewhere that looked like it was from a different continent?
Get email updates from Kate
Never miss a post. Unsubscribe anytime!