Adventurous Kate contains affiliate links. If you make a purchase through these links, I will earn a commission at no extra cost to you. Thanks!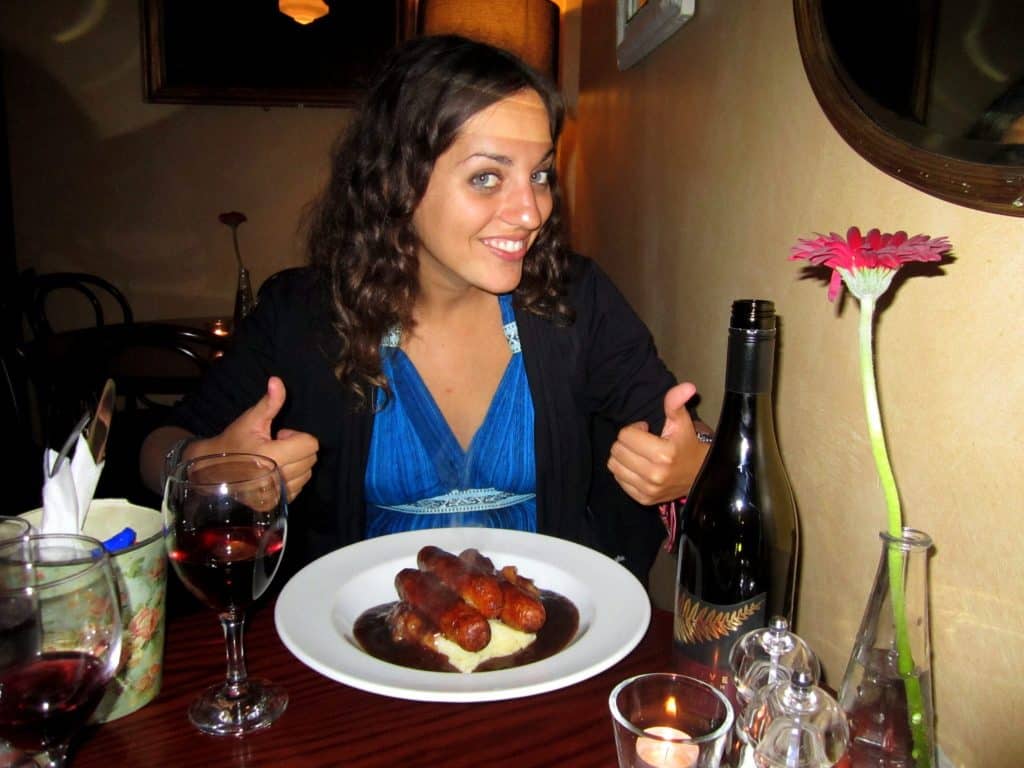 In my final days in Asia, my friend Ste, from northern England, wrote out a list for me.
Here it is, just as he wrote it:
Foods to Eat Whilst in the UK:

–steak and kidney PUDDING peas chips and gravy

–Full English including BLACK PUDDING and brown sauce

–Shepherds/cottage pie

–Sunday roast

–Daves fajitas

–Bacon sandwich

–Chinese food

–English/Indian curry. I double dare the chicken find a loo!

–Jam rolly-polie with hot custard

–Trifle
I made it through almost everything on that list.  (I swear to you, Ste, when I get back to England this fall, we're going out for steak and kidney puddings!)
British food has the unfortunate stereotype of being, well, not so good. Like many stereotypes, there is unfortunately a hint of truth to this reputation.
But once I spent a few weeks off the beaten path in northern England, accompanied by a Brit (who cooked for me on many occasions, including his aforementioned fajitas), I got to see that Britain has SO many delicious dishes!
The Brits particularly do comfort food well. Bangers and mash.  Pies.  Pork between two slices of bread in more iterations than you can imagine.
And there's nothing like rolling out of a club at 3:00 AM and going to the nearest chippy for a big plate of fish and chips.
Yes, a lot of British food is heavy. I couldn't eat like that all the time.  But even if there aren't many ethnic restaurants around, you can always, always get Indian food.
On the other hand, if you have a craving for cholesterol, go for a Full English.  I first learned about the Full English in various backpacker cafes across Southeast Asia, but didn't sample it until I got home.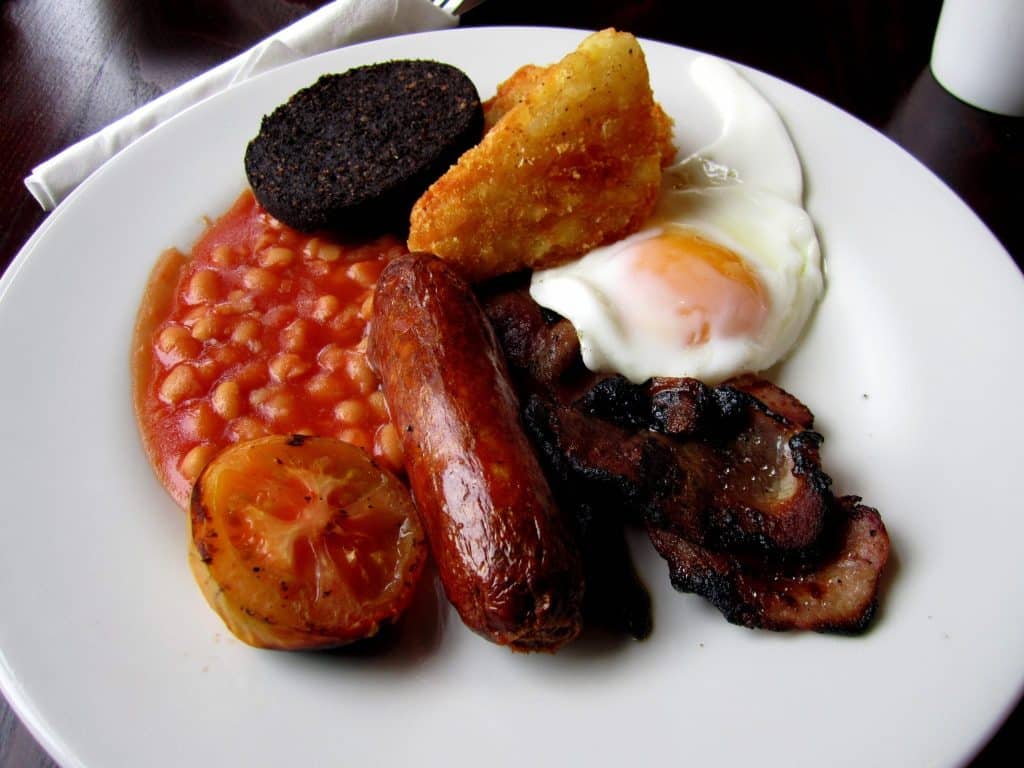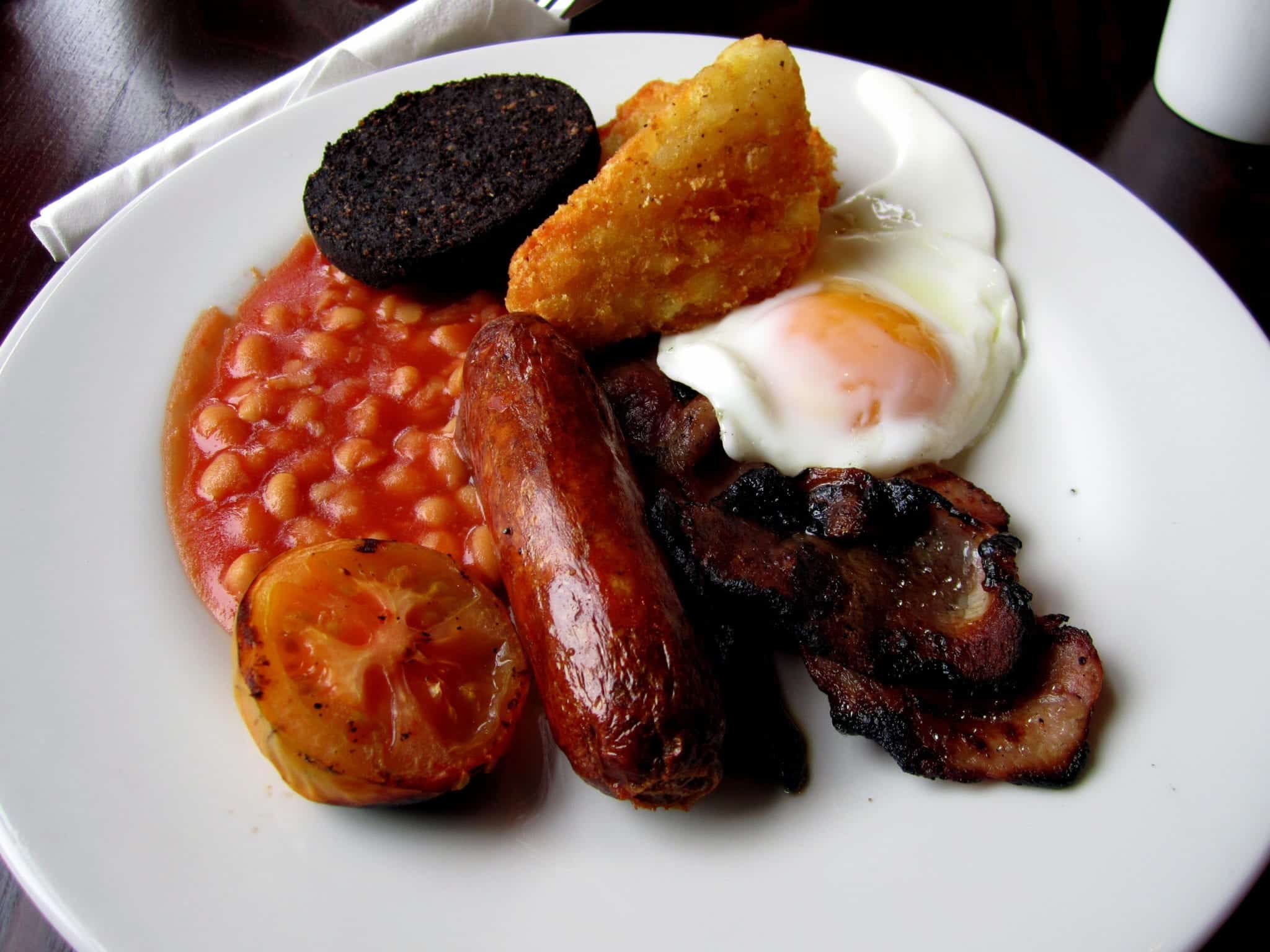 Clockwise from sausage: grilled tomAHto, beans, black pudding, hash brown, fried egg, bacon.
I also learned about British desserts — from the omnipresent trifle to the glory that is chocolate tiffin, layered with chocolate, biscuits, raisins and MORE chocolate.
So if you're booking holidays in 2011 in the UK, try some of the traditional dishes.  If nothing else, you'll find that the bacon — perhaps the world's best food — is thicker and more delicious than almost anywhere else.
Visit the holiday experts online and choose the destination of your dreams. In a few moments they will find and compare options for you. Choose from Cheap All Inclusive Holiday Deals to a huge selection of stunning destinations.
Get email updates from Kate
Never miss a post. Unsubscribe anytime!