Adventurous Kate contains affiliate links. If you make a purchase through these links, I will earn a commission at no extra cost to you. Thanks!
As this post publishes, I'm off exploring the wonders of Istria, Croatia, with my lovely British boyfriend, Dave.  Yes, at long last, I'm finally on vacation.
Vacation? you might say.  Aren't you always on vacation?
GOD, no.  Ask anyone who has spent time with me, and they will tell you that I never stop working.  I haven't had a vacation in three years!
So it's time to get away and eat good food and relax on beaches and spend time unwinding with Dave.
Translation: I will not be online during the next three weeks.
Here's where we're going: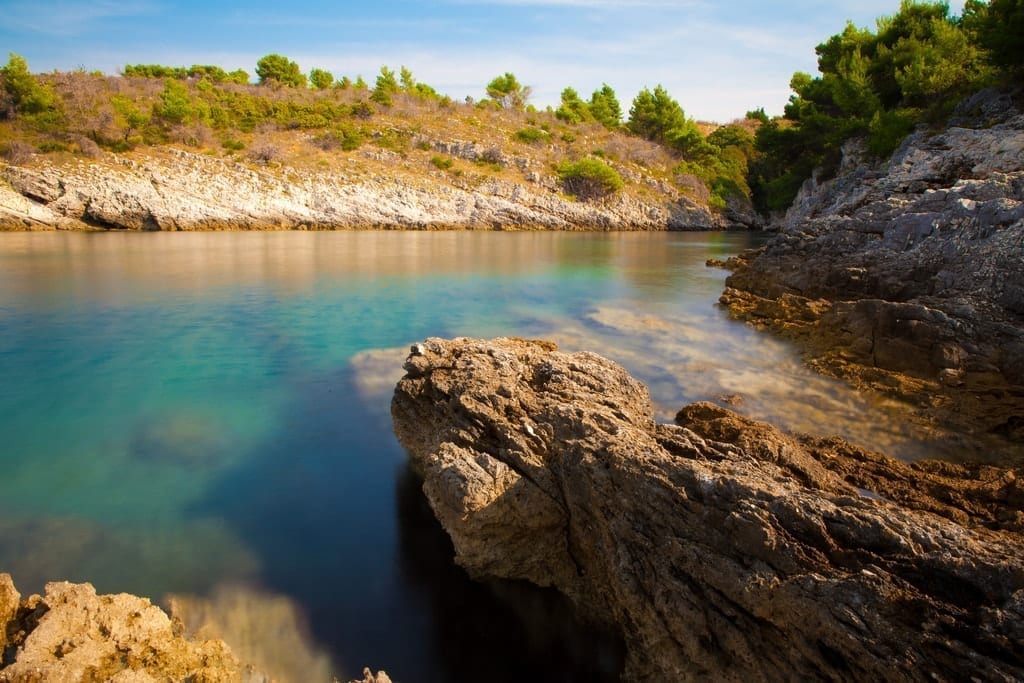 Week One: Istria to Split
For this week, we have a car rental.  We'll be based in Pula for the first four nights and using our car to explore Istria, a very Italian region of Croatia.  We plan to visit artsy towns like Rovinj, hill towns in the countryside like Bale, and lesser-known beaches like those of the Kamenjak Peninsula.
After exploring Istria, we drive to the beautiful Plitivice Lakes.  After two nights in Plitivice, we head to Split, stopping in Krka National Park on the way to swim in the waterfall.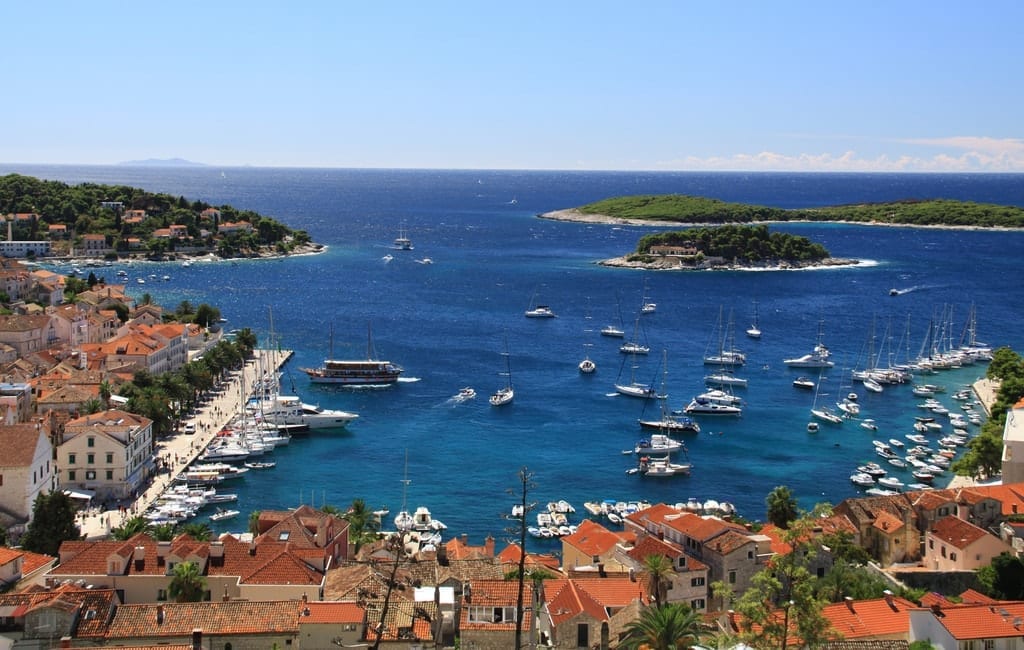 Week Two: Busabout Croatia Cruise
I'm thrilled to be partnering with one of my favorite travel companies, Busabout, once again!  This time, we'll be traveling on their one-way cruise from Split to Dubrovnik.  For a week, we'll be cruising the Adriatic, stopping along the Dalmatian Coast's islands like Hvar, Korcula, Mljet, Brac, and more.  This is something that I've wanted to do for years, and I know it's going to be a fantastic week.
My biggest hope?  A Blue Ivy sighting.  (Beyonce and Jay-Z go to Hvar a lot.)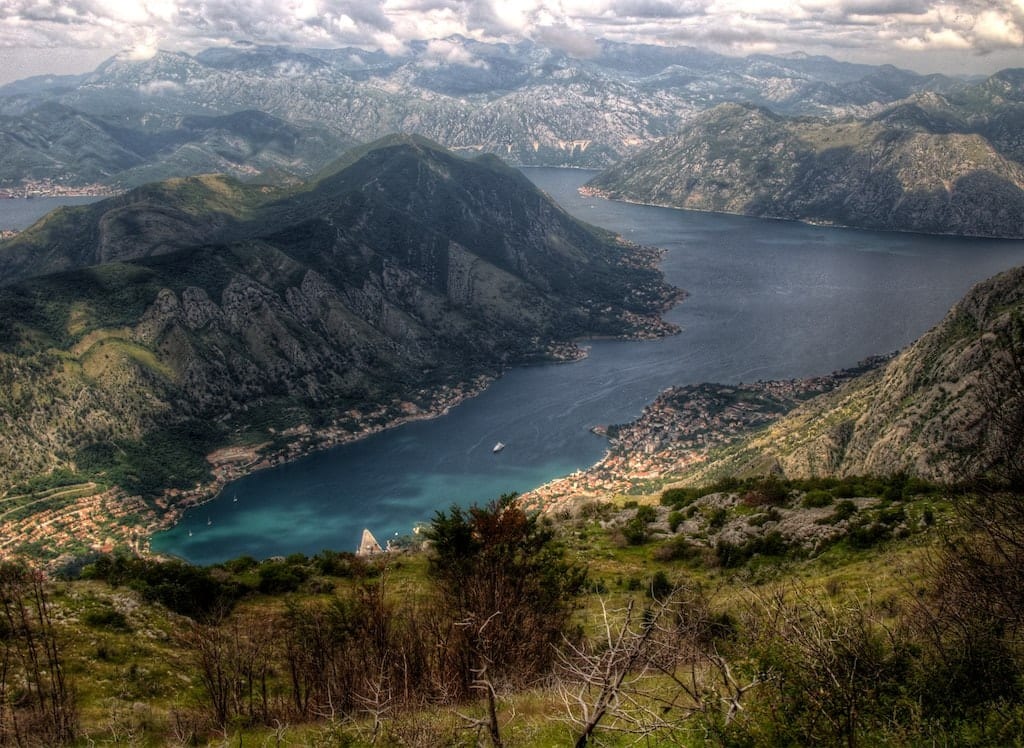 Week Three: Bosnia and Montenegro
As soon as we dock, we're heading straight to Sarajevo, where we'll spend three days.  Next, we head to Mostar for a day and a half, then make our way back to Dubrovnik and over to Kotor, Montenegro.  While there, we hope to do some whitewater rafting in Tara Canyon, and I've always wanted to visit the island of Sveti Stefan off Budva.
Cool Lodging with HostelWorld
Thanks to my new partnership with HostelWorld, we will be staying at a number of cool places throughout this trip — with a twist.  Rather than doing our usual thing of staying in the cheapest dorms we can find, we'll be staying in private lodging in top-rated hostels and guesthouses.  Proof that you can live large while staying in a hostel!
What Will Happen to the Site?
The site will NOT be going dead in my absence.  Posts have been scheduled to publish throughout my three weeks away.  I'll be occasionally online during week one and week three; don't expect to see me during the cruise.
I won't be responding to blog comments, emails, tweets, or Facebook messages for three weeks, so please don't be insulted if I don't answer you.
And there will be one person keeping her eye on things:
Welcome, Sarah!
I've hired my sister, Sarah, to run the site in my absence.  She's ready to troubleshoot, monitor the site, answer emails, and talk to prospective business partners.  She'll also be running my Twitter and Facebook accounts — anything she posts will say "–Sarah" or "–SM" after it, and anything without attribution will be written by me.
In the meantime, Sarah will be answering your questions as best she can.  If you send any questions for me that Sarah can't answer, she'll be collecting them for me and I'll answer them all after I return.
Enjoy the upcoming posts, and I'll see you on June 17!
Images, top to bottom: ahisgett, Andreas März, Jeremy Vandel, Tree Leaf Clover, akk_rus
Get email updates from Kate
Never miss a post. Unsubscribe anytime!