Adventurous Kate contains affiliate links. If you make a purchase through these links, I will earn a commission at no extra cost to you. Thanks!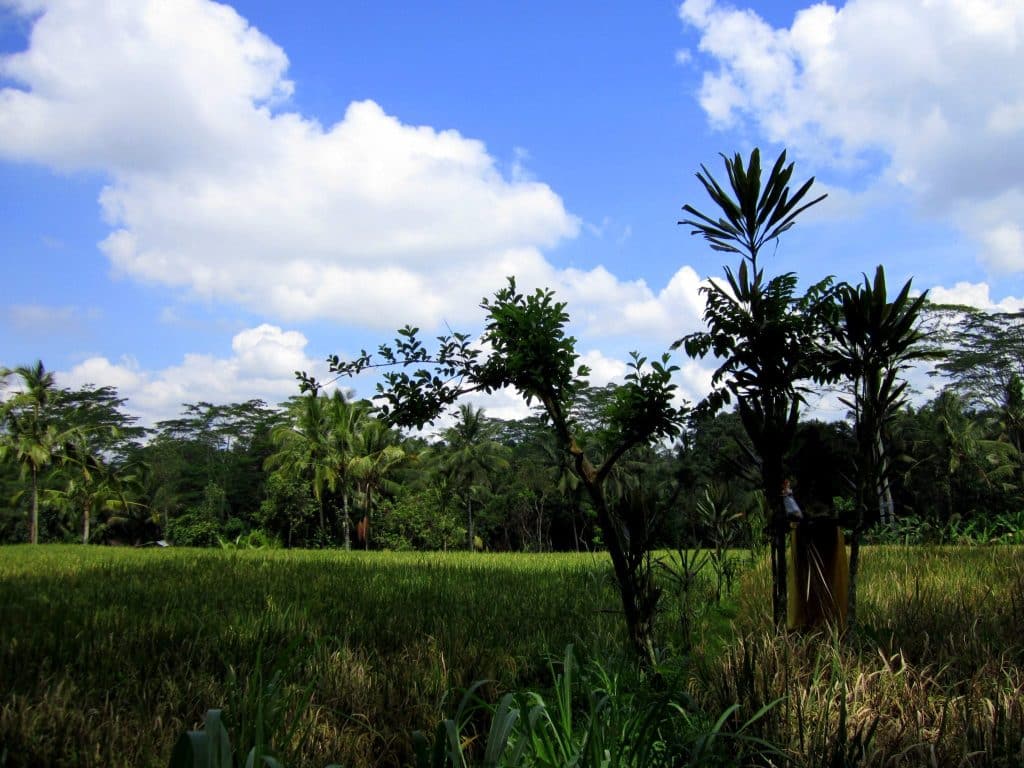 After the shipwreck, I needed to shut myself away and decompress for awhile in Bali. And I found the perfect place to do it — the Alam Sari.
After hearing about the accident, the Alam Sari, a sustainable resort in the village of Keliki, just outside Ubud, invited me for a weeklong stay.
I couldn't get there fast enough.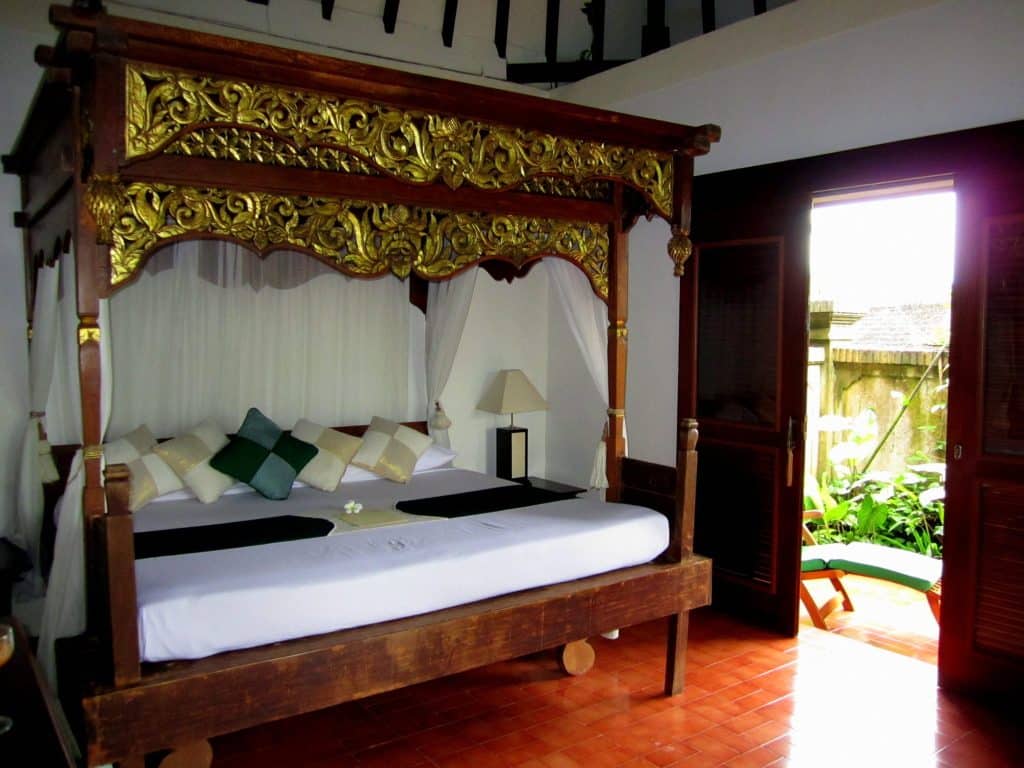 After nearly six months of cheap and often strange lodging, staying at a place like this — the Alamanda Suite — was a dream.
The Alam Sari feels like it's isolated, in the middle of the Bali jungle.  On the drive there, I passed canyons, rivers and waterfalls, all covered with lush vegetation.
But in reality?  It's only 20 minutes from Ubud. There are several complimentary shuttles daily.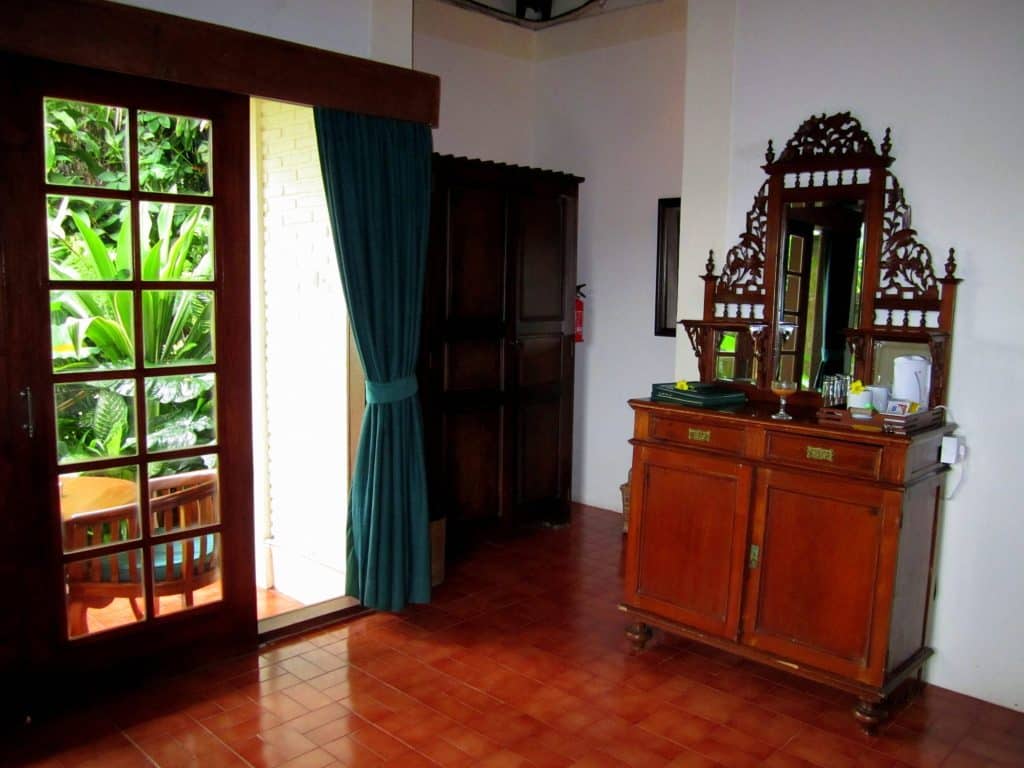 Sustainability is a major topic in travel and tourism these days, and sustainable resorts are becoming increasingly popular. But some sustainable resorts simply talk the talk — the Alam Sari walks the walk.
The Alam Sari is an excellent sustainable resort in Bali, and their attention to detail is amazing.  No stone is unturned in ensuring that the environment is protected.
Like many resorts, they use solar heating.  Unlike other resorts, they break wastewater down so that clean water can be reused for the plants.
Most of the products in the suites are local — from Balinese hand-woven cotton linens to natural rubber mattresses on the incredibly comfortable beds.  And, of course, local Balinese artwork — paintings from Keliki village, coconut pillars, wooden carvings, hand-dyed batiks!
And that gorgeous wooden furniture?  All of it comes from a sustainable farm.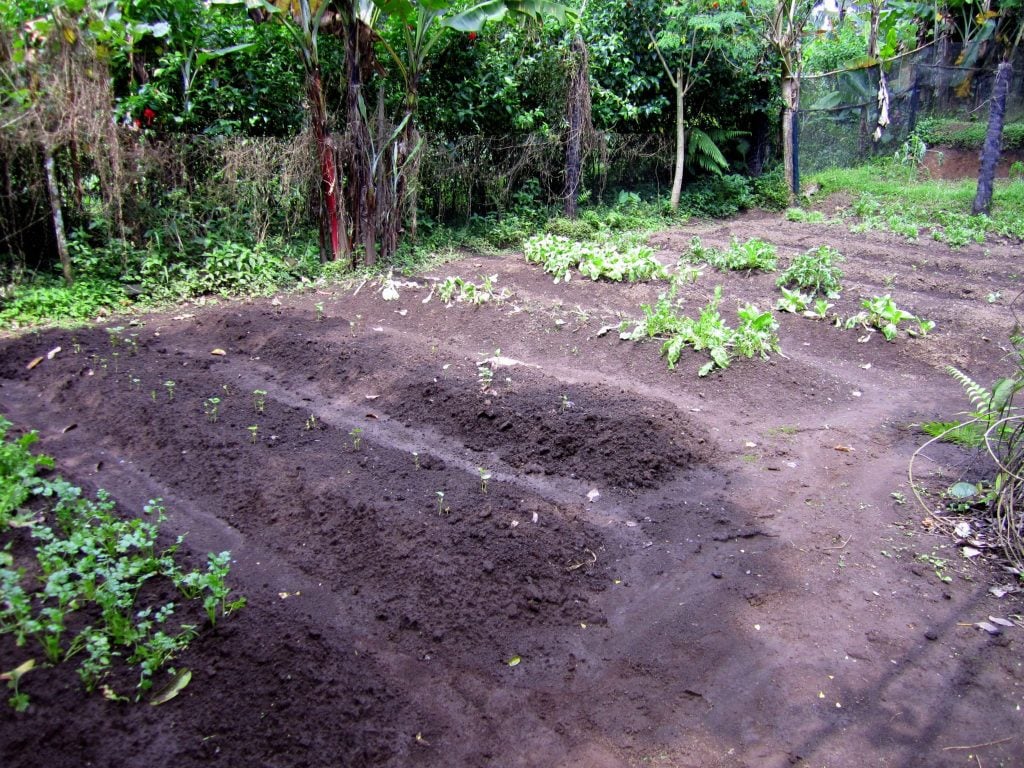 Many vegetables used in the resort's cooking come from the organic garden. (And let me add that the food at the Alam Sari is AMAZING.  Incredibly delicious food!)
Gardening is done responsibly, with natural methods of soil stabilization and composting.
And that's just the tip of the surface.  Here are many more.
It feels like you're more connected to the land at the Alam Sari, down to the open gardens in the bathrooms.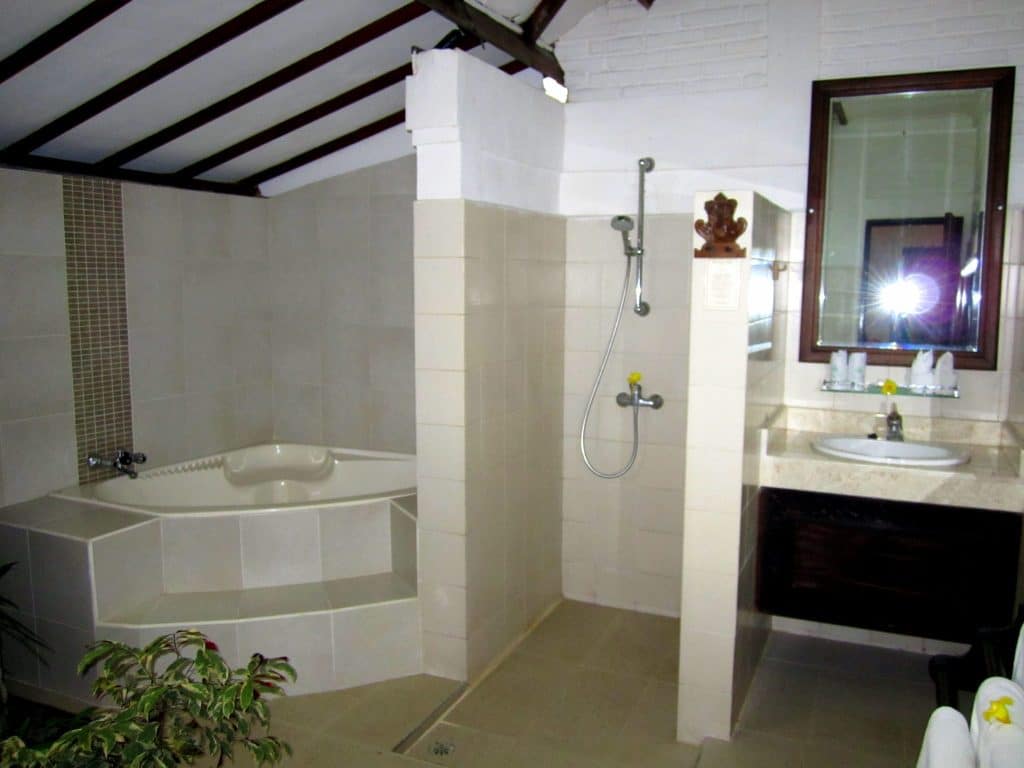 The Alam Sari also has a three-bedroom villa which can accommodate large groups — it's perfect for families, for destination weddings, and for yoga retreats.
If you're looking to host a retreat in Bali, away from the tourist chaos of Ubud and Kuta, call them up!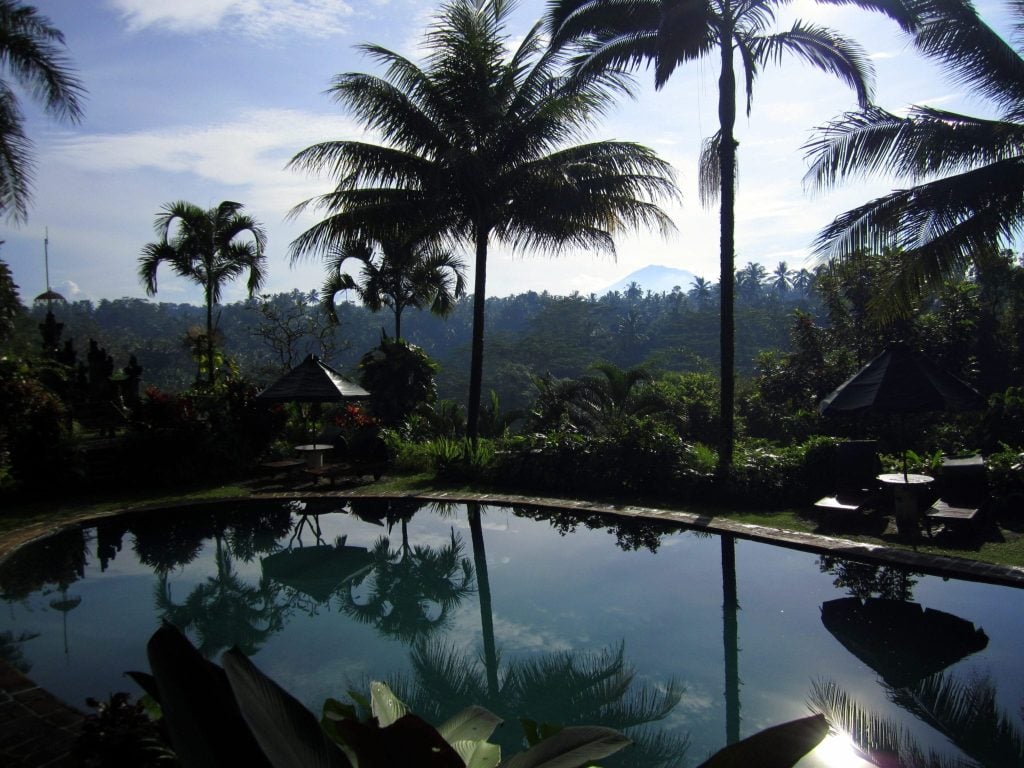 I was in a bit of an odd state after the shipwreck, but I didn't realize it until later. I wanted to be alone, shut myself in my room, and do nothing all day.
It was nice to do that in a place as nice as this — I relaxed, read, blogged like crazy, and sat by that beautiful pool.  After a few days, I spent more time in Ubud, replacing a few of my things lost.
I also took a special tour of Keliki village — all guests of the Alam Sari get a complimentary tour!
It was so incredibly relaxing, and exactly what I needed. If you're looking for a relaxing trip to Bali, this is a great place to do it, far from the tourist madness.  The Alam Sari is a nice place.
I received a complimentary stay at the Alam Sari.  All opinions, as always, are my own.
Get email updates from Kate
Never miss a post. Unsubscribe anytime!