Adventurous Kate contains affiliate links. If you make a purchase through these links, I will earn a commission at no extra cost to you. Thanks!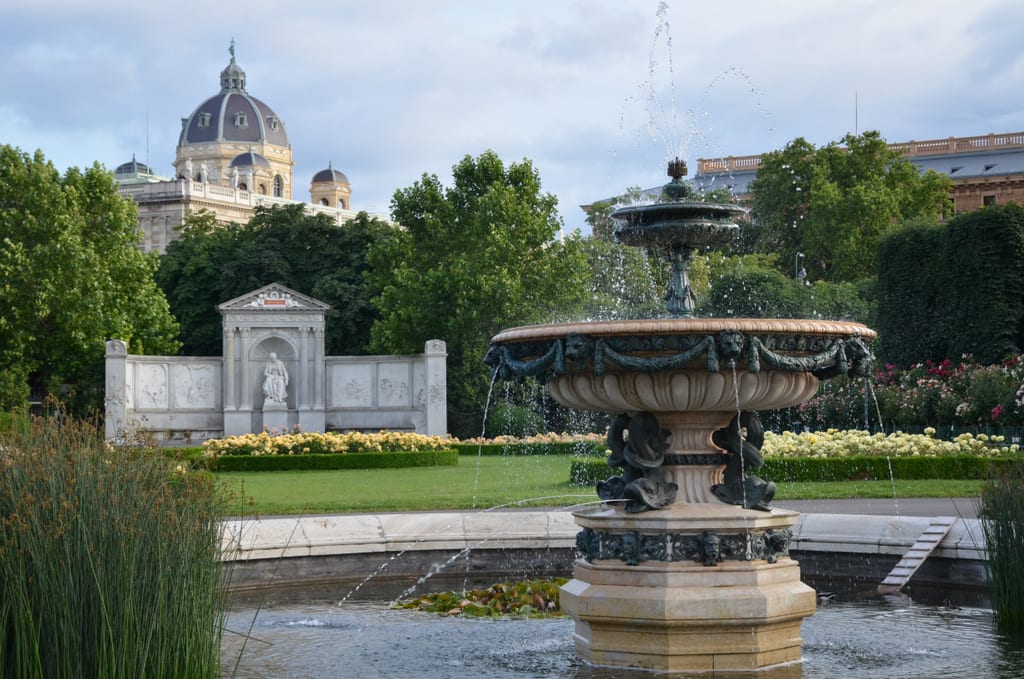 Every now and then, I come across a unique hotel or hostel that I love so much, I can't stop raving about it to everyone I know.
Sometimes they're places I discover on my own, like Monkey Republic. Sometimes they come highly recommended from friends, like Gallery Hostel. And on occasion, they are places that I receive as a comp.
It was the latter this time around. The team at HostelWorld offered me Vienna accommodation, and because they know my taste so well, they introduced me to a fabulous little quasi-apartment quasi-hostel that I absolutely fell in love with.
Let me introduce you to MyMojoVie.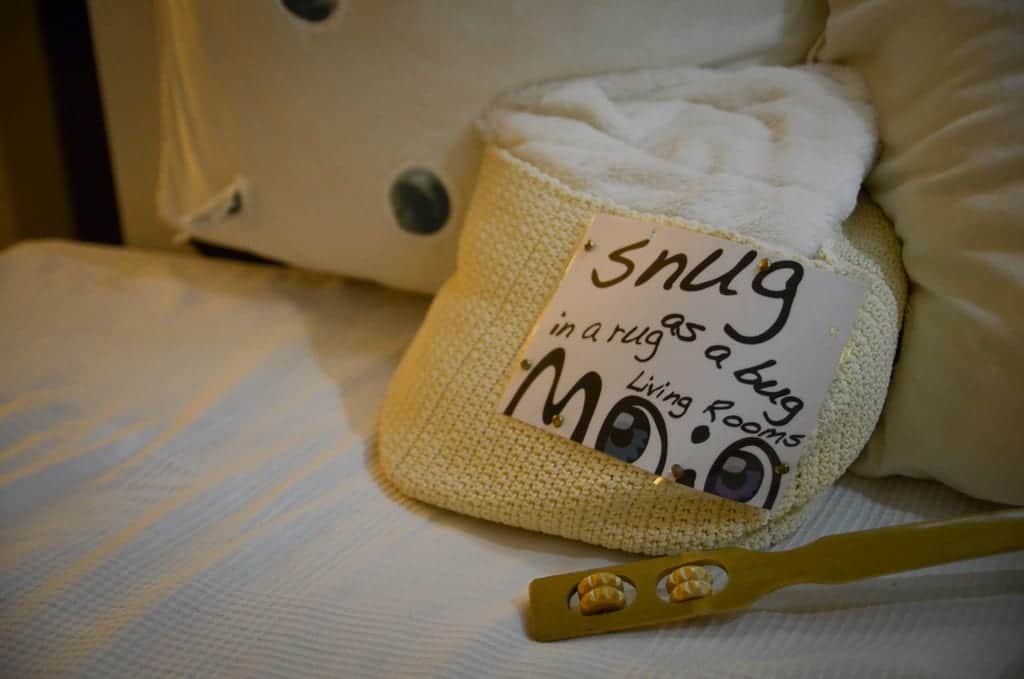 MyMojoVie isn't a traditional hostel — it's a set of apartments in Vienna turned into a hostel/guesthouse hybrid, in a nice neighborhood between the Westbahnhof and the Innerstadt (the city center). Each apartment is decorated impeccably, and it couldn't be more inviting. They call them Living Rooms.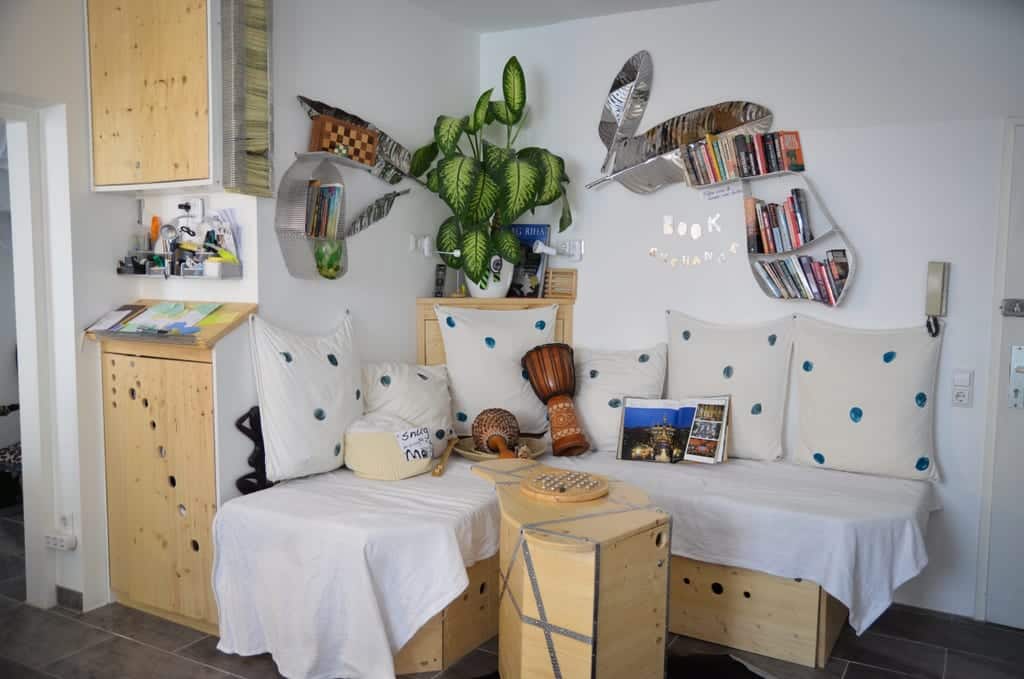 Don't you want to relax on that couch and leaf through a coffee table book about Vienna? Or play Chinese checkers? Or start an all-percussion band with instruments from around the world?
Yes, this is an area where MyMojoVie excels more than any other place I've stayed — the extras. My room even came with a Peruvian pan flute and a head massager!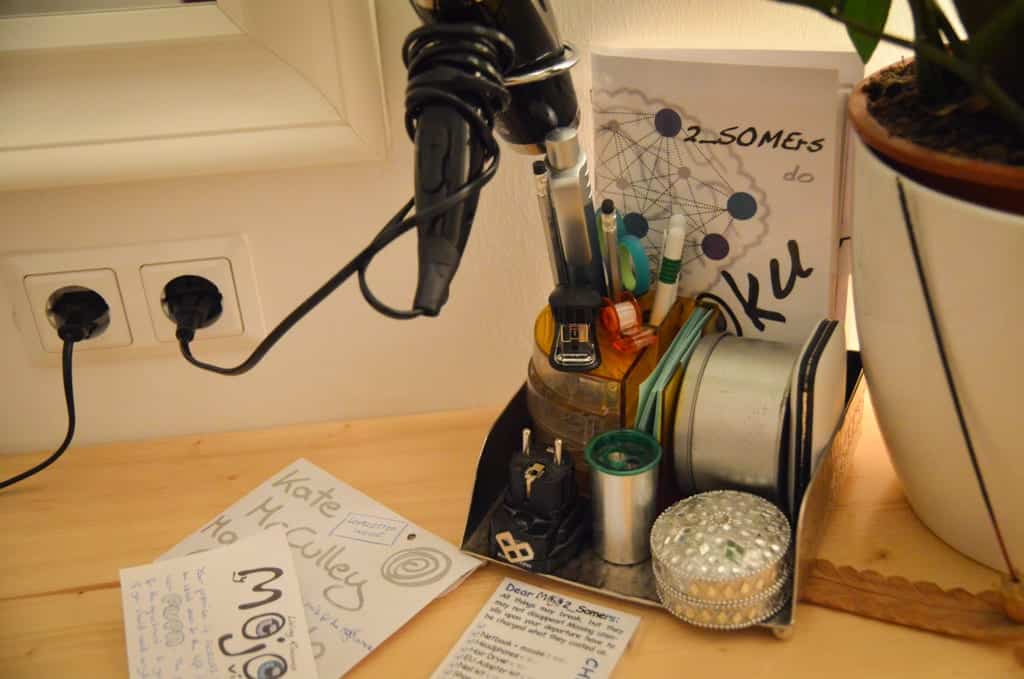 Big things like towels and linen, an iron and ironing board, a hairdryer, hangers. Little things like converters, Scotch tape, a stapler — even a tablet! (Not an iPad, but still…)
In addition to that, I had a TV in my room and a really great stereo in the common room. And most importantly, the wifi was lightning-fast and worked everywhere.
They even left me love letters!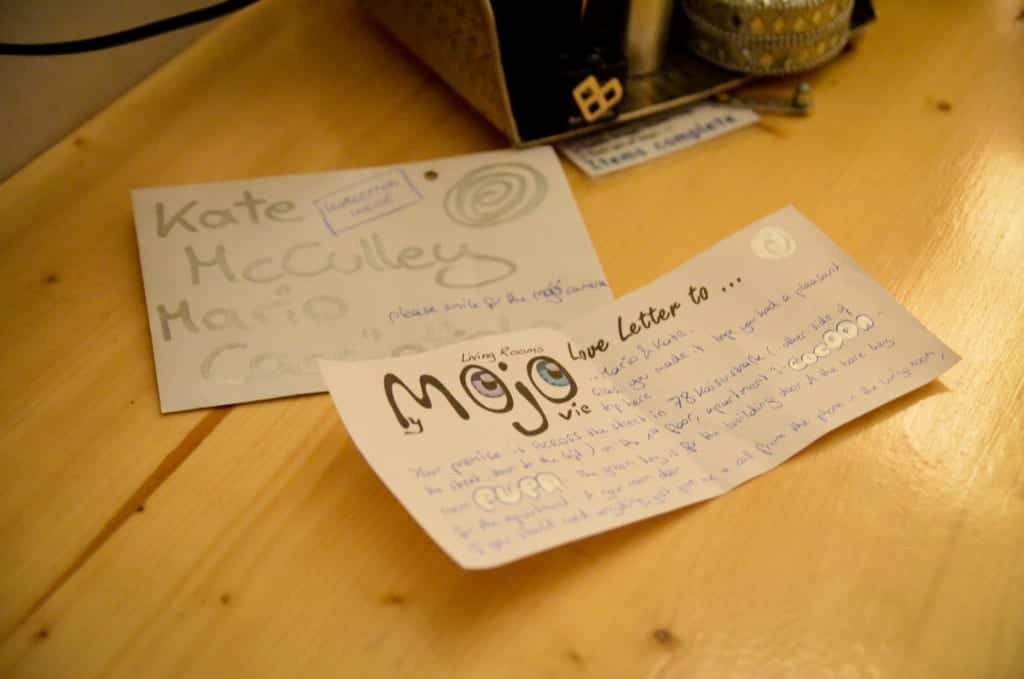 Breakfast was served in the kitchen each morning. Since all the food was out in the apartment, it was technically available all day — and a great spread at that, including fruit.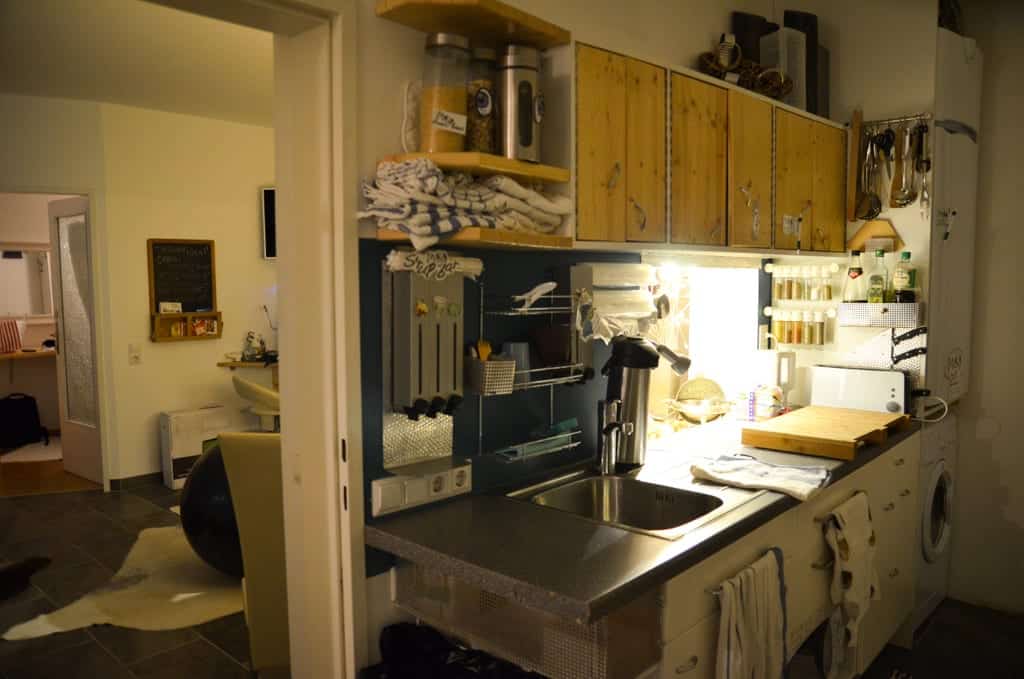 As for my room?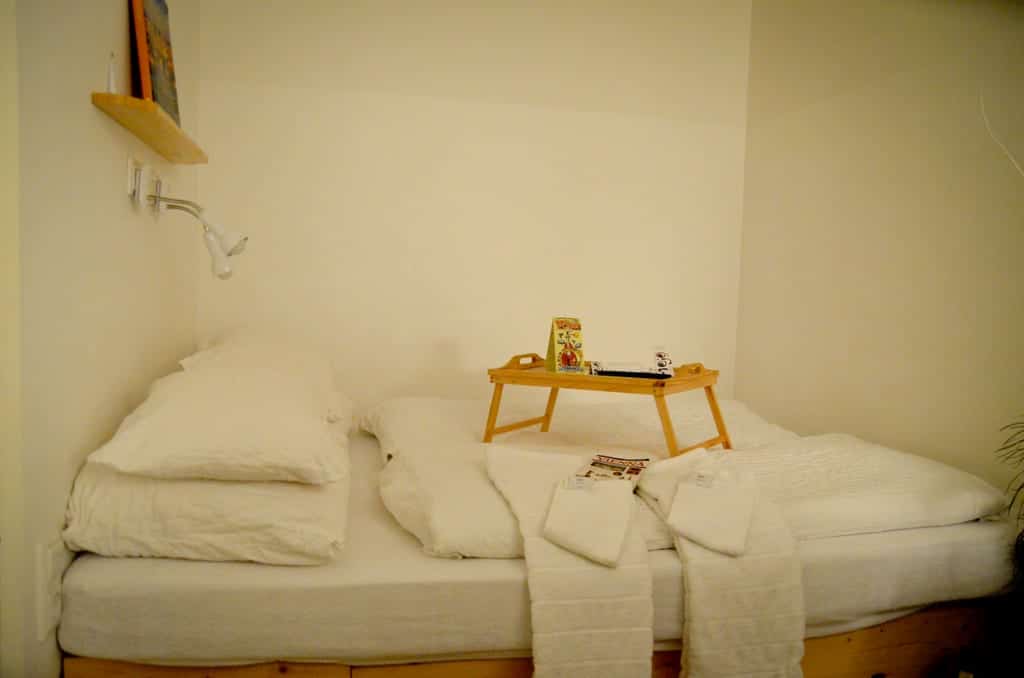 My room, called the Pupa in the Cocoon apartment across the street from our key pickup, was painted white and had extremely comfortable sheets and duvets. Chocolates were left on my pillows every day, and I was welcomed with a breakfast in bed tray and several Vienna guides.
The room was huge — I had room to work at a desk and even dance around a bit.
All that came to a grand total of €28 ($37) per person per night.
Value? Extremely high. I love that more and more entrepreneurs are realizing that budget lodging doesn't have to mean crap or boring lodging. This is one of the most interesting places where I've ever stayed — and in Vienna, you couldn't do any better for this price.
There was one drawback. See the picture of the bed and how it was wedged between walls? If you're tall, it may be difficult to fit comfortably in the bed. Tall people of the world, know that before you book that room.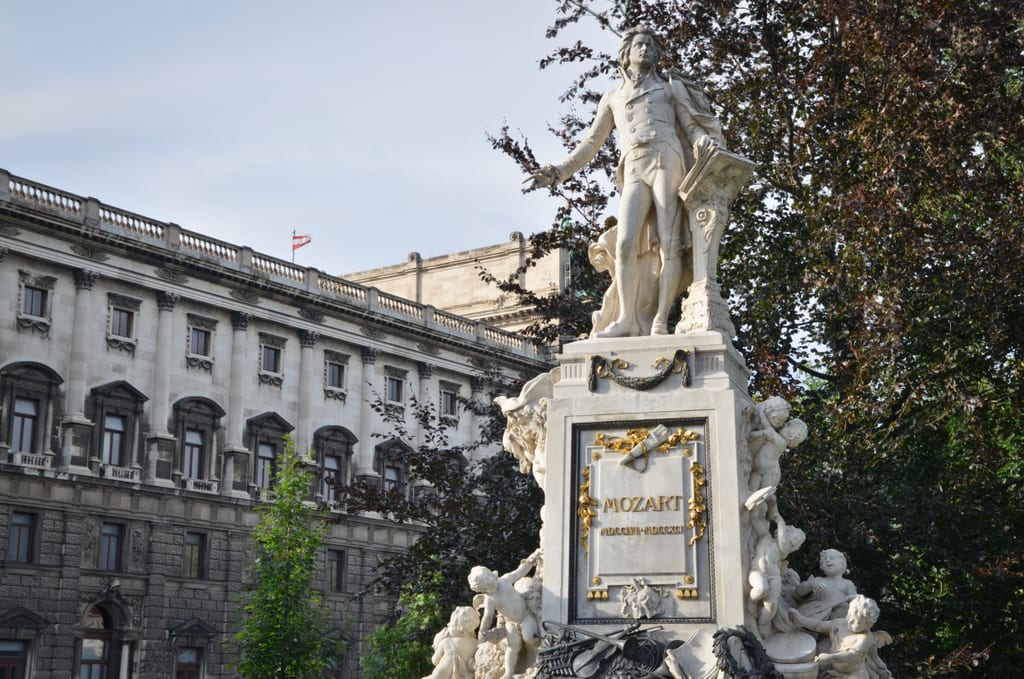 In Vienna
Vienna is a grand city — the kind of place that makes you feel cultured and elegant just from walking through down the city streets. The gardens are neatly manicured. The buildings is filled with white scrolls and Roman columns.
And if you like classical music or art, there's no better city for you in Europe.
I have friends who are crazy about Vienna, and I do like it very much. At the same time, though, I don't feel like I've ever fully connected with the city. It doesn't have that oomph that other cities have.
But that's okay. Not every city needs to be a slam dunk for me. I've enjoyed Vienna, and that's what counts!
Here are a few fun things to do in Vienna:
Ride the tram! Taking the #1 tram circles the Innerstadt and it's a great way to take in all the architecture.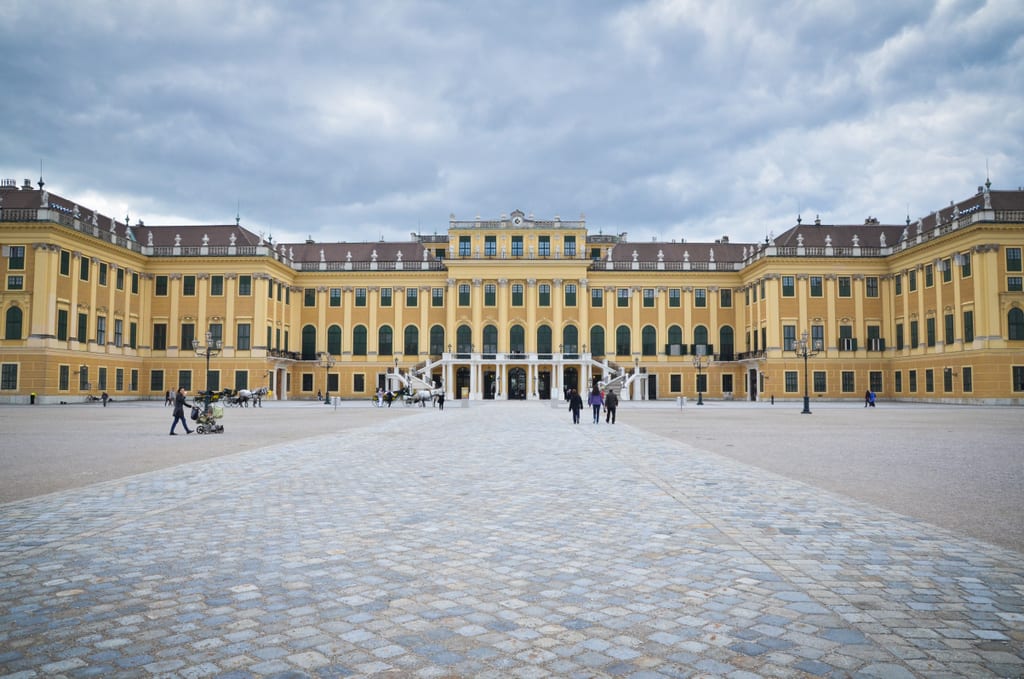 Visit Schönnbrun Palace and the Gardens! My dear friend Nadine, who you've seen in posts from South Africa to Scotland, met up with me and took me on a tour of her hometown. The gardens were a lovely place to wander, and the palace was beautiful. They're also a UNESCO site.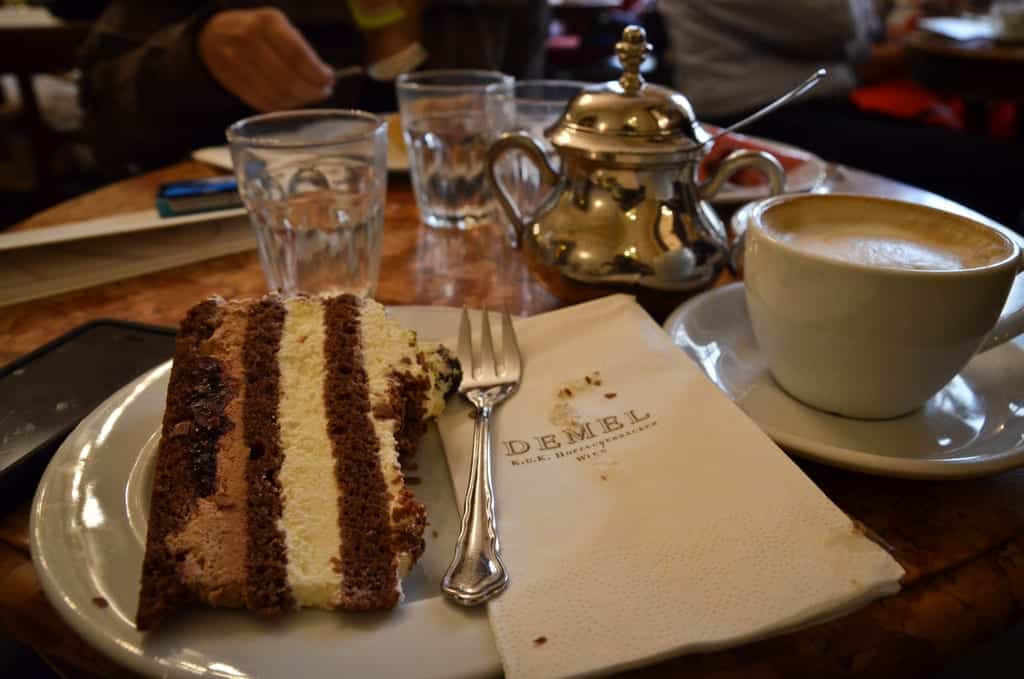 Eat cake! Vienna is world-famous for its cafe culture, and this time I went to one of the best: Demel. What a fabulous slice of black forest cake that was.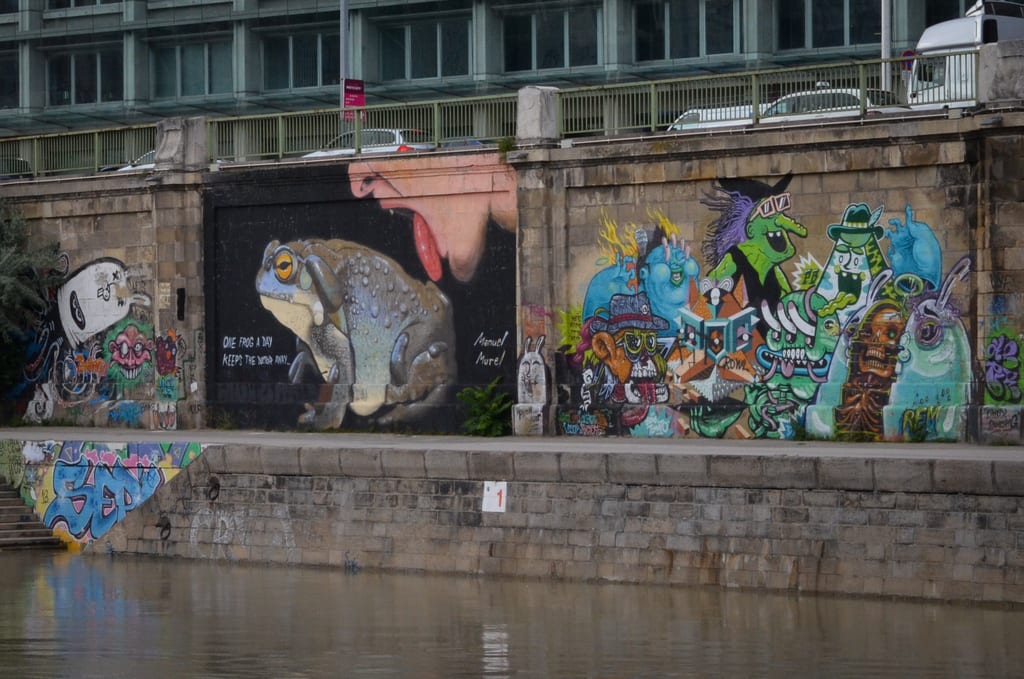 Check out the Danube! The Danube River isn't the prettiest place around — but it's home to some cool toad-licking street art and some riverside "beach" cafes in warmer months.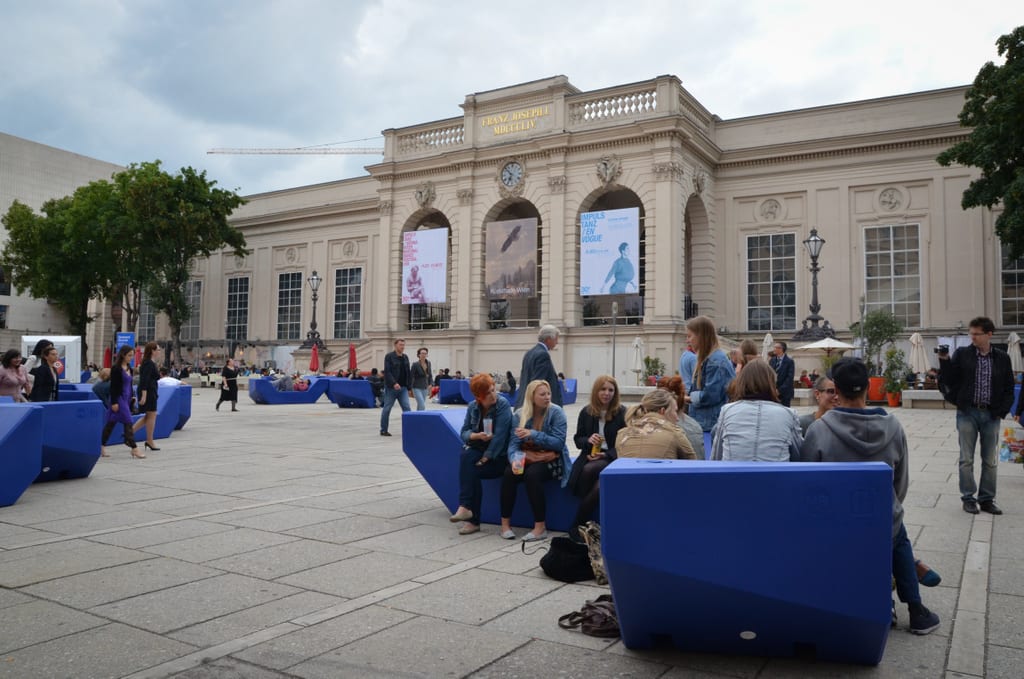 Hang out in Museumsquartier! I can't believe I didn't check this out on my first trip! This is home to Vienna's museums, but it's also a great place to meet up and hang out. Nadine took me to a photo booth where we squished in for pics.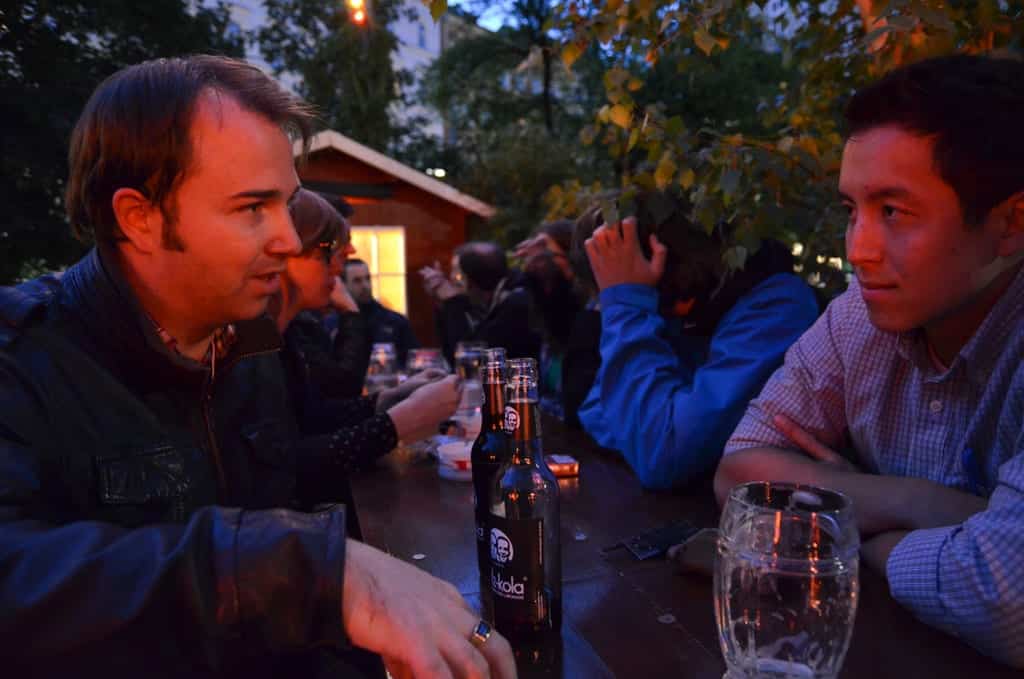 Meet up with the Couchsurfers! They have weekly meetings at a bar, and around 40 people came out in total.  Couchsurfing meetups are a great way to meet cool people.
My three days in Vienna were a bit whirlwind, but fun and low-key. And the next time I return, I know I'll be staying at MyMojoVie! You should, too. You'll love it.
Essential Info: MyMojoVie rates start at €24-26 ($32-34) for 5-6 bed dorms. Private rooms with shared bath range from €26-38 ($34-50) per person. Ensuites range from €32-40 ($40-53) per person.

There is a Chinese restaurant around the corner, Kai's, that serves a lunch buffet Monday to Friday (not a gross Chinese buffet — a delicious one!) for just €6.50 ($8.50).

You can find other hotels in Malta here.

I used World Nomads travel insurance for my trip to Malta. I always recommend getting travel insurance before a trip – it will protect you in case anything goes wrong.
Many thanks to MyMojoVie and HostelWorld for the complimentary three-night stay. Many thanks to Eurail.com for their support of the European leg of the SOTM Tour. All opinions, as always, are my own.
Get email updates from Kate
Never miss a post. Unsubscribe anytime!