Adventurous Kate contains affiliate links. If you make a purchase through these links, I will earn a commission at no extra cost to you. Thanks!
I've been on the road for a month now.  It has been nothing short of fantastic.
Every day, I am reminded that I am doing the right thing.  It was time to grab my happiness, and I went for it.
I'm happy.  I'm just so happy.
Destinations Visited
Bangkok, Thailand
Chiang Mai, Thailand
Pai, Thailand
Kuala Lumpur, Malaysia
Ao Nang, Krabi, Thailand
Koh Phi Phi, Thailand
Koh Lanta, Thailand

The Adventures
Being an extra in a German movie shot in Thailand.
Eating crickets in Bangkok.
Riding a motorbike through the northern Thai countryside.
Getting adopted by Chiang Mai locals and taken to clubs.
Getting my feet eaten by fish in Bangkok.
Being steeped in authentic hippie culture in Pai.
Cruising the Andaman by ferry, kayak and longtail boat.
Visiting Sri Lankan refugee families in Bangkok.
Making wonderful friends from around the world and especially close ones from Thailand, France, Sweden, Finland, Canada and the United States.

Outlandish Adventures
Riding a motorbike sidesaddle while feeding the driver a cigarette.
Riding a motorbike astride while feeding the driver a Heineken.
Partying with a tranny.
Playing the bass with a band in a Thai karaoke club.  I don't play the bass.
Getting into a Muay Thai fight in a bar and losing badly.
Having pizza and margaritas in a Jamaican bar in Malaysia with a guy from Finland.
Performed the Dirty Dancing dance in a bar for an audience — complete with lift!
SO many things that can't be mentioned here.
Lessons Learned
Build the life that makes you happy.  I'll be writing about this more.
Don't fight Muay Thai.

Buckets Consumed
Hundreds.
Squat Toilets
Four.
Media and Blog Mentions
The Mobile Lawyer featured me in his Lucky Thirteen interview series.  Check it out; he had some really cool questions!
I was chosen as the Lost Girl of the Week on The Lost Girls!  I'm very happy about this.  I essentially wrote the story of my travel life.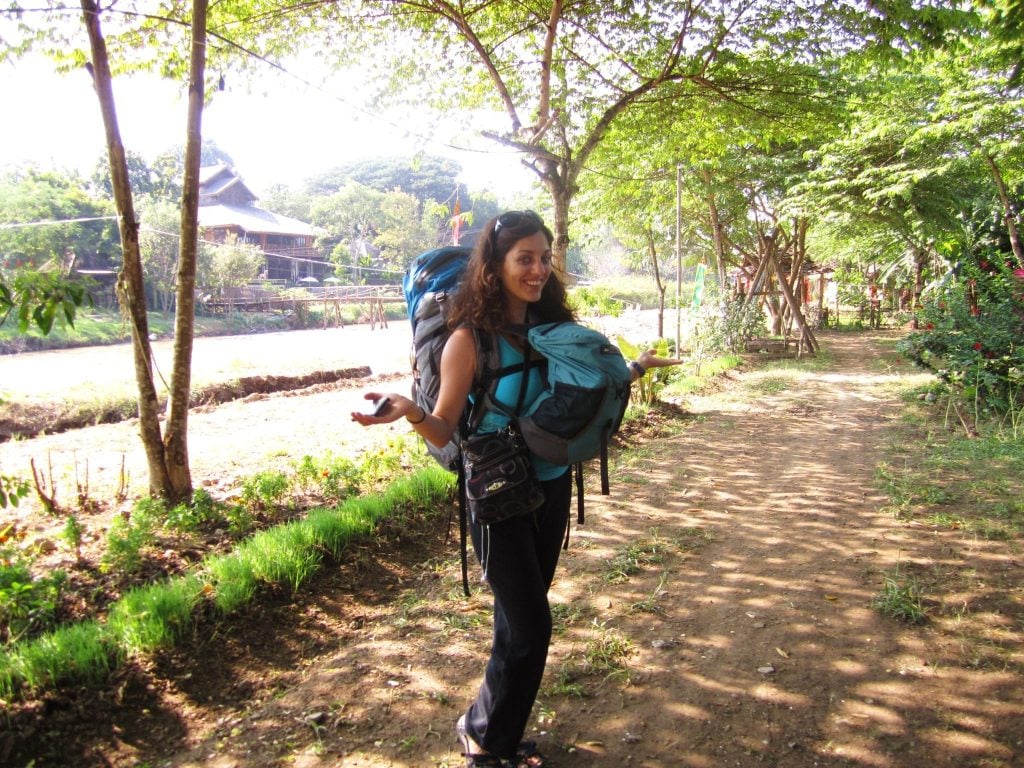 The Next Steps
Cambodia?  Laos?  Bangkok for New Year's Eve?
Seriously, I don't know for sure.  I won't until I get there.  I'm living in the moment for the first time in my life, and that makes me really, really happy.
Get email updates from Kate
Never miss a post. Unsubscribe anytime!