Adventurous Kate contains affiliate links. If you make a purchase through these links, I will earn a commission at no extra cost to you. Thanks!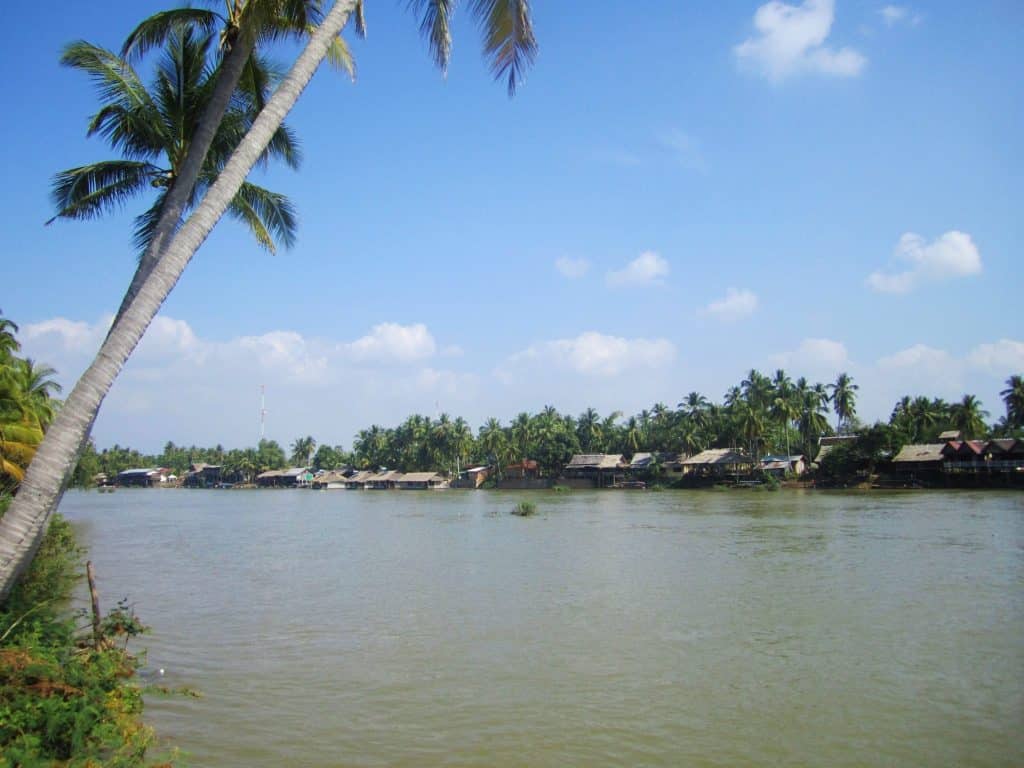 You know what's worse than being woken up by a rooster?  Being woken up by a cow and baby who are currently having a scream-off.
"Moooooo."
"Waaaaaah!"
"MOOOOOOOO."
"WAAAAAAAAAH!"
Welcome to Si Phan Don.
I came to Laos's Four Thousand Islands, or Si Phan Don, knowing very little about them.  I knew they were nestled into the Mekong, just north of the Cambodian border, and that they were extremely rural.
24-hour electricity arrived only this year. There were no banks or ATMs.  I had no idea if there was WiFi…or even internet!
Strangely, despite this lack of infrastructure, word had it that Don Det was a sort of "party island." That's all I needed to hear.
I arrived on Don Det, promptly checked into a $3/night bungalow with a view of the sunset, and decided to explore the island.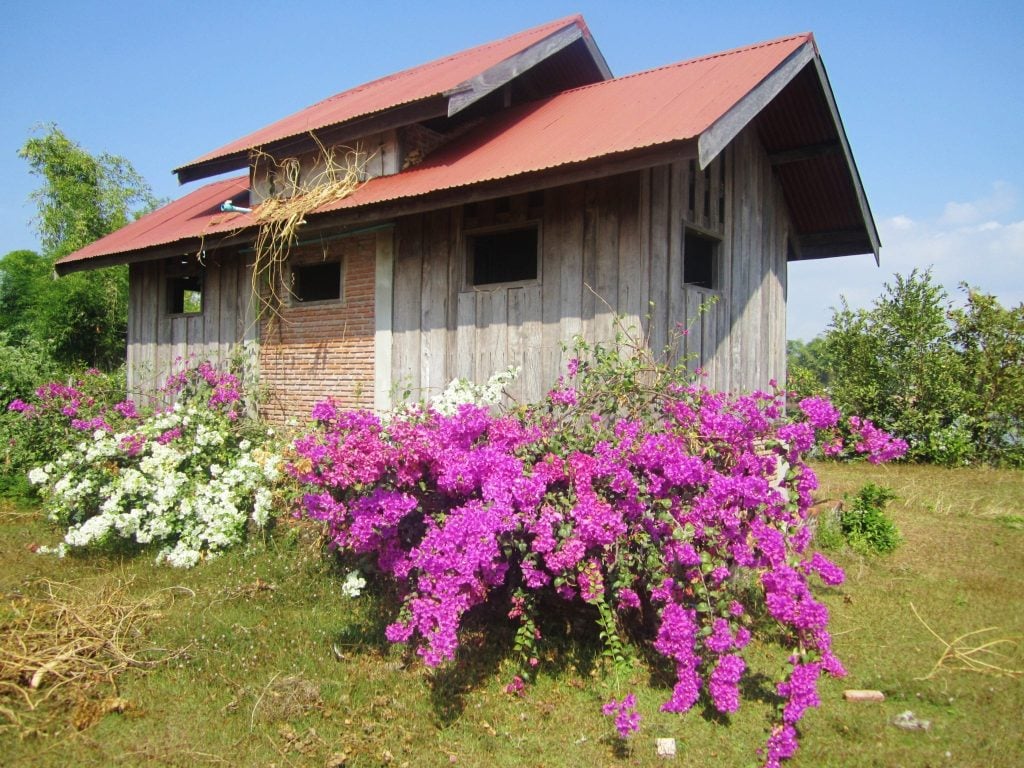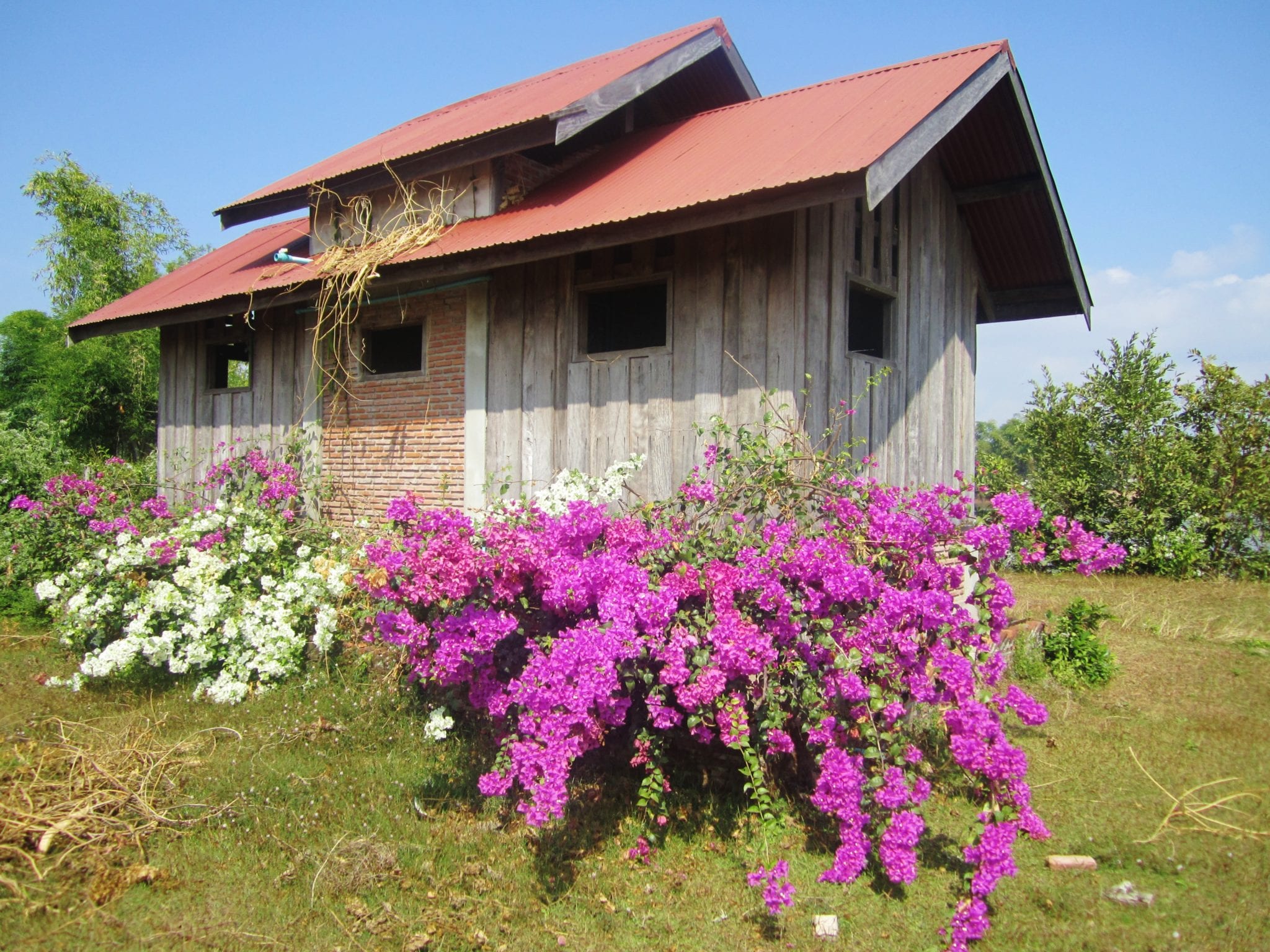 Beauty everywhere.  An extremely rural beauty.
Like everywhere else in Southern Laos, animals roamed free: from cows, goats, and pigs to kittens, dogs, and chickens herding their flocks.  You have to look out for overzealous hogs running through the grass!
Once you got away from the backpacker-filled northern tip of the island, Don Det gave way to ramshackle bungalows on stilts and four-generation families cooking together.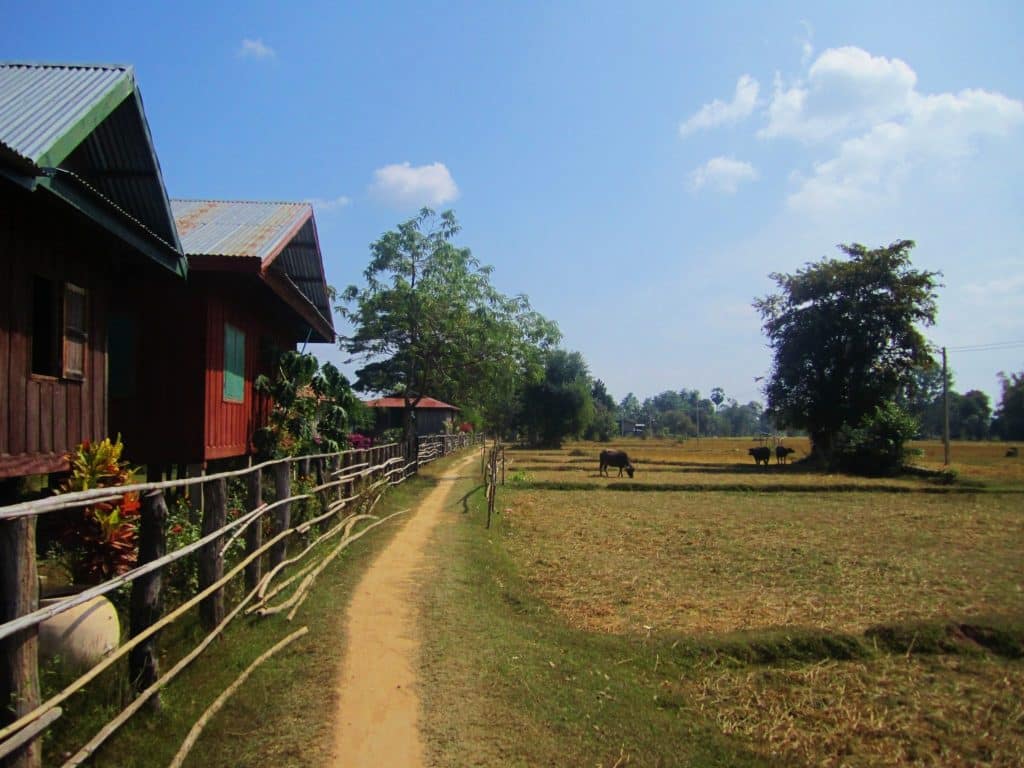 After a lunch watching the boat races at Don Khon and drinking a mojito made from Lao moonshine (don't ask), I strolled back, deciding to take a few minutes in the internet cafe.
What I found there horrified me.
It was bad enough that internet access was $3 per hour, the same as my bungalow's nightly rate!  But it got worse — there was no access to Gmail.  Or Facebook.  Or Twitter.  Or Hootsuite.  Or AdventurousKate.com.  (Strangely, the only site I could pull up was A Dangerous Business, for whom I had recently guest posted!)
I would die surrounded by goats and chickens, and nobody would be the wiser.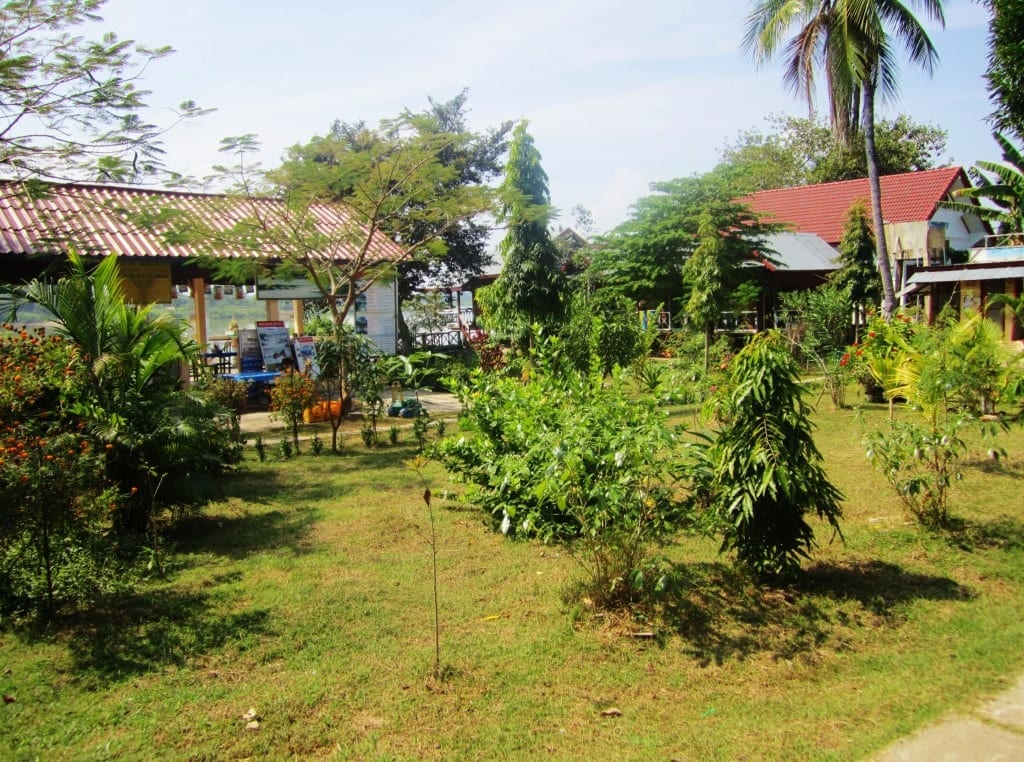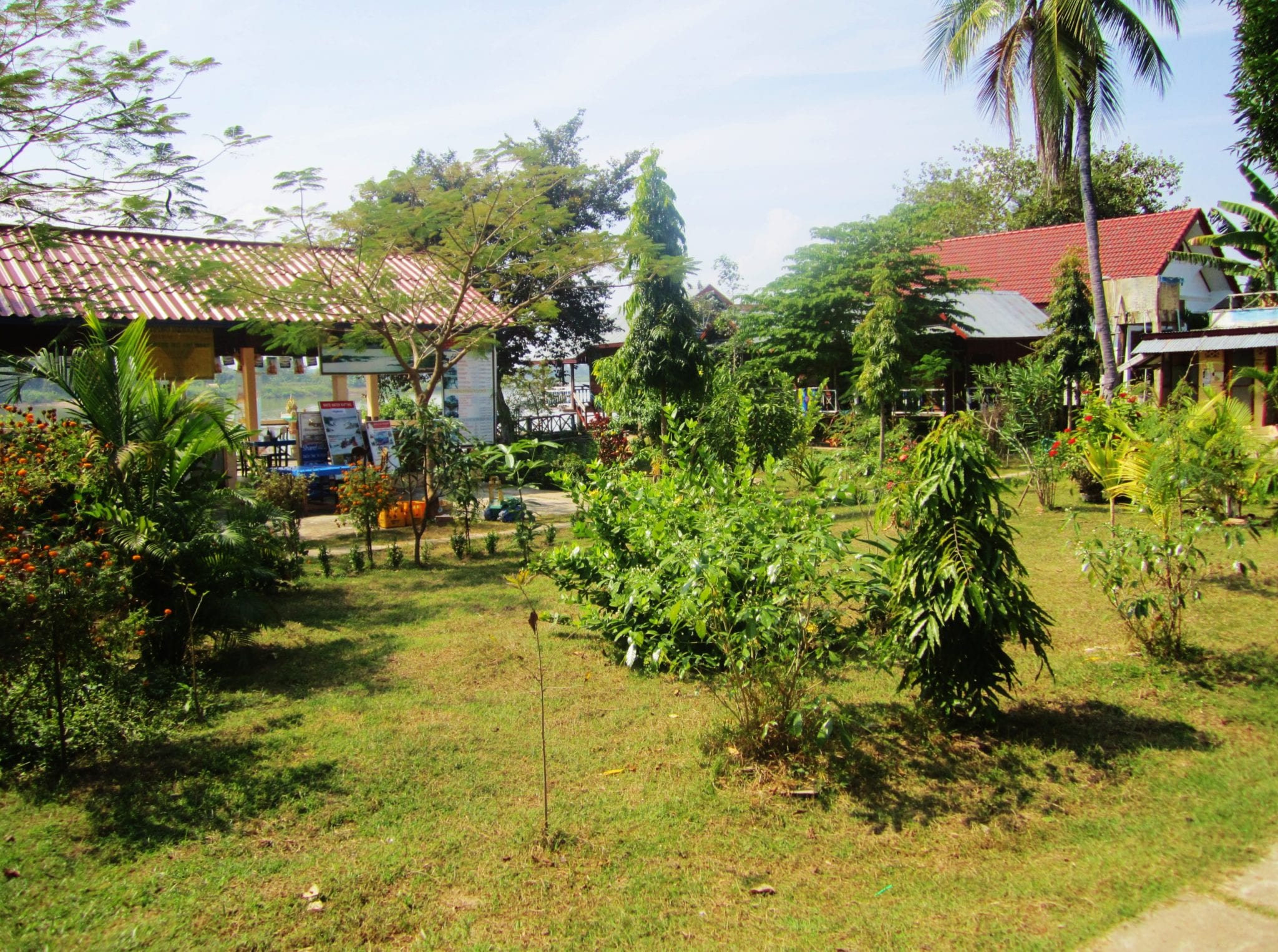 That's when it hit me — I had no CHOICE but to relax and enjoy the setting. There was NOTHING else to do.  I had no SIM card or phone plan for Laos, so a phone card wouldn't have helped.  There were no real beaches.  There were some cafes, but obviously none had WiFi.
WHAT WAS I GOING TO DO?!
I'm not one to relax. If ever I'm going to sit down, I might handle it for a few minutes before needing to grab my iPhone, or write in my journal, or get some kind of work done. I need to be doing something at all times.
But I could try to let go for once.
And that's when I got into my hammock.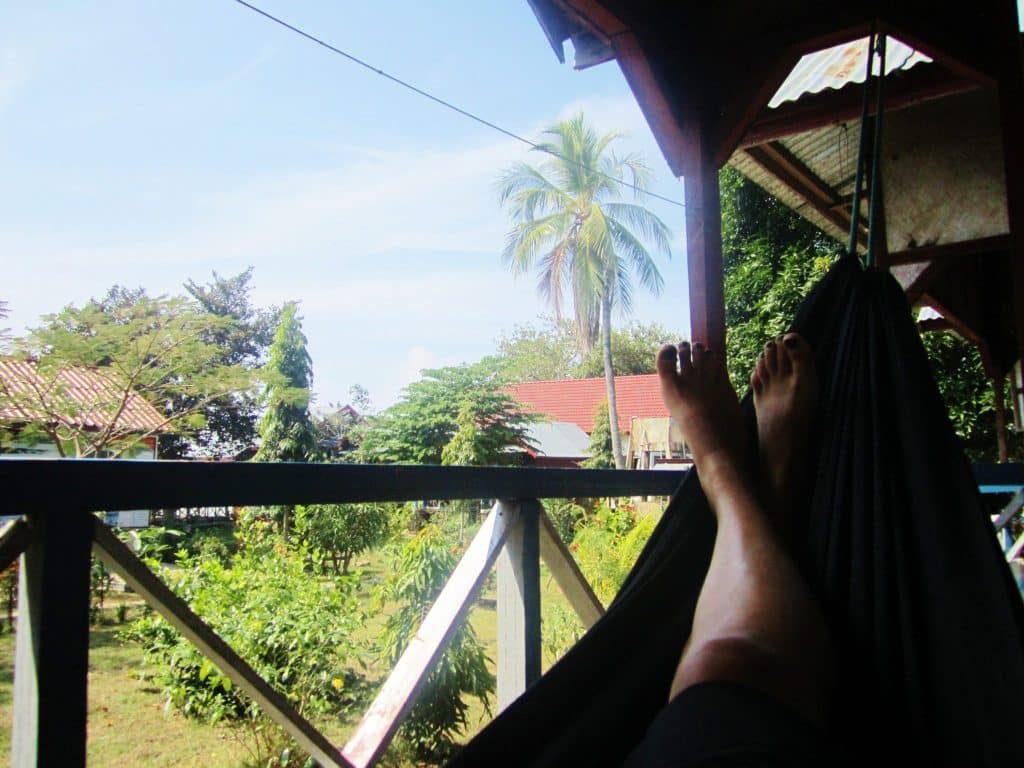 Oh, God.  It was like a happiness I had never known.
Maybe this is why I had never been able to relax…I had never done so before in a hammock.  Yeah, I've been in hammocks before…but not like this.  Was it being so far from everything?  Was it that there was no internet?
I didn't care.  I proceeded to not move for the rest of the afternoon.
One more full day on the island, then I'd leave for Phnom Penh the day after that.  I could deal without internet for that long…couldn't I?
Get email updates from Kate
Never miss a post. Unsubscribe anytime!