Adventurous Kate contains affiliate links. If you make a purchase through these links, I will earn a commission at no extra cost to you. Thanks!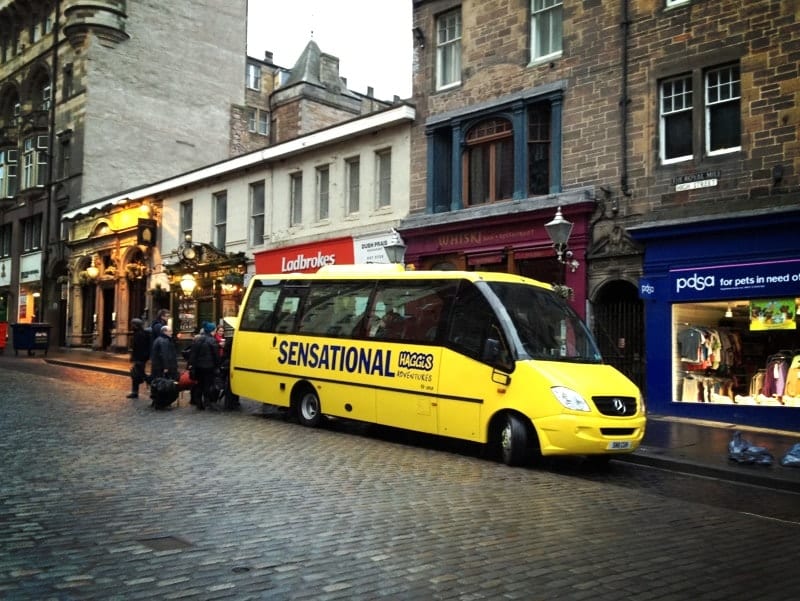 When your end destination is somewhere as far-flung and strange as Shetland, you know the journey there will be interesting.  Our journey to Shetland began with a road trip from Edinburgh to Aberdeen.  Traveling with Haggis Adventures on our unmistakable WILD & SEXY bus, we made stops long the way:
To Braemar, home of the Highland Games…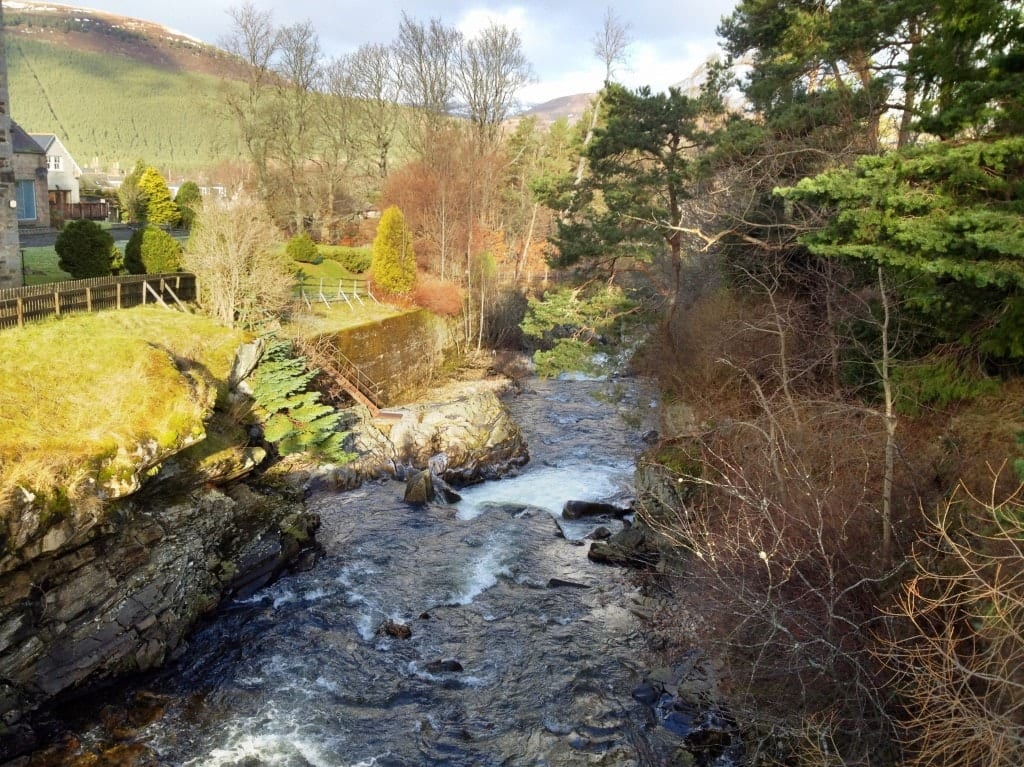 And to Crathie, just outside Balmoral, and where Queen Victoria's lover is buried.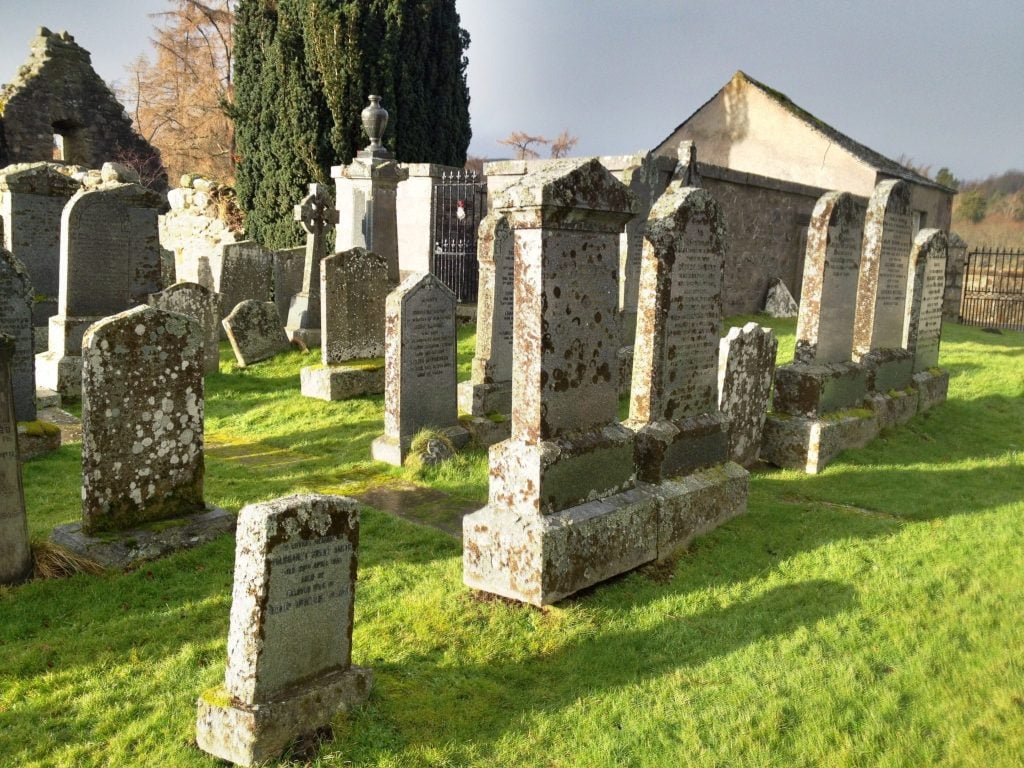 Of course, for our group, I think the highlight of the cemetery was the grave with the name FANNY CUMMING.
Through the road trip, we got up to some Viking shenanigans…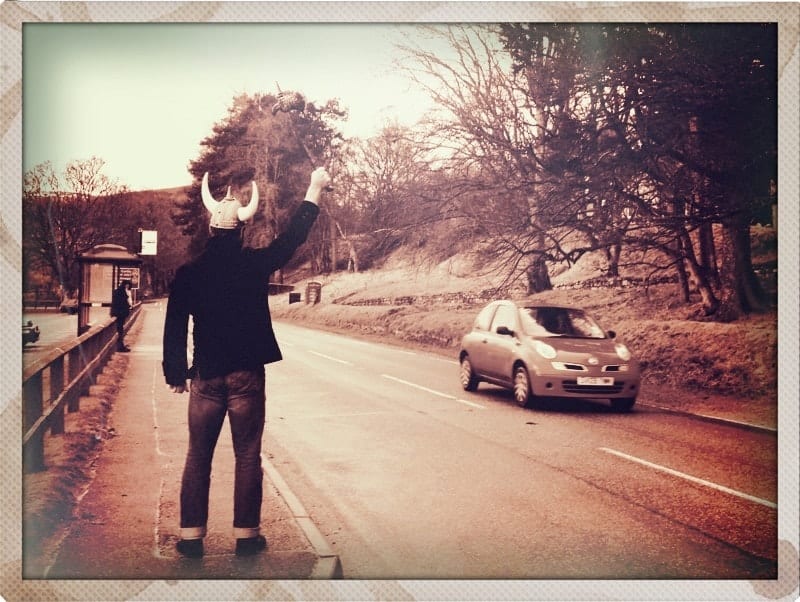 And it was a blast.  We passed the whisky bottle around, joked with each other, and stared out the window at the incomprehensibly beautiful Scottish landscape.
But as soon as we approached the boat, my stomach dropped to my knees.
While planning for the trip, I had pushed the "overnight ferry" part out of my mind, for the most part.  I'd deal with it happened.
But the truth is, the last time I went on an overnight boat, this happened: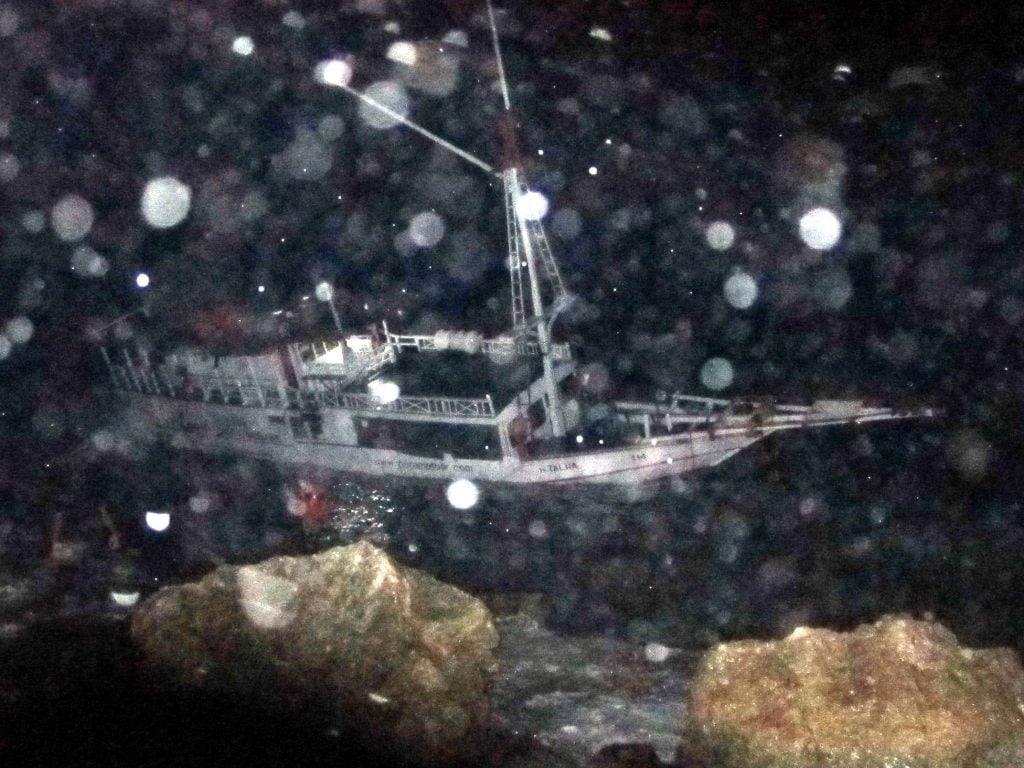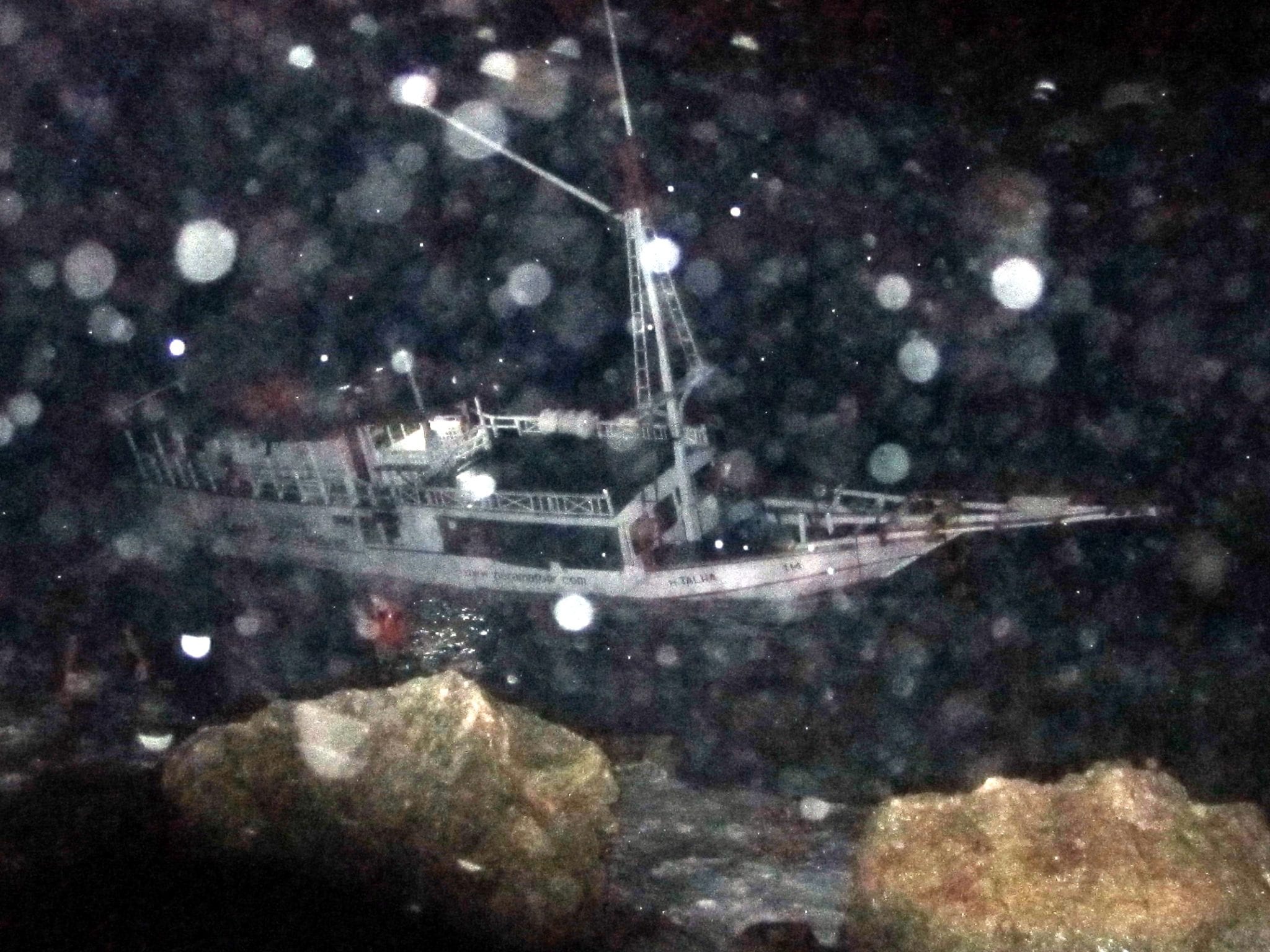 And this happened: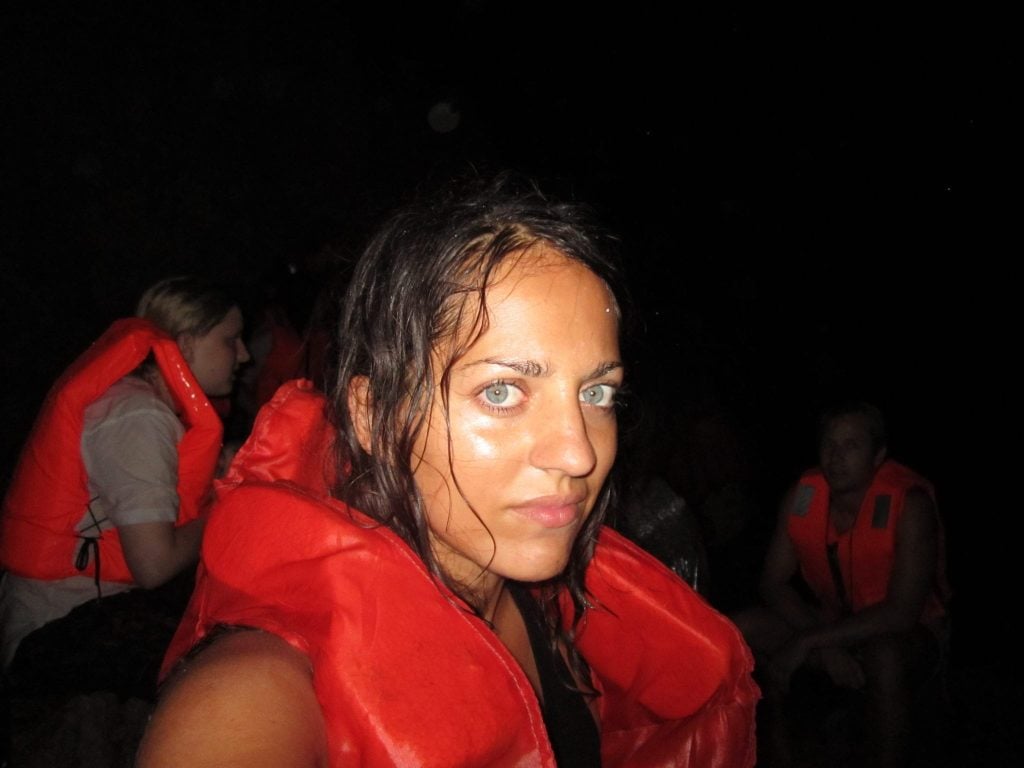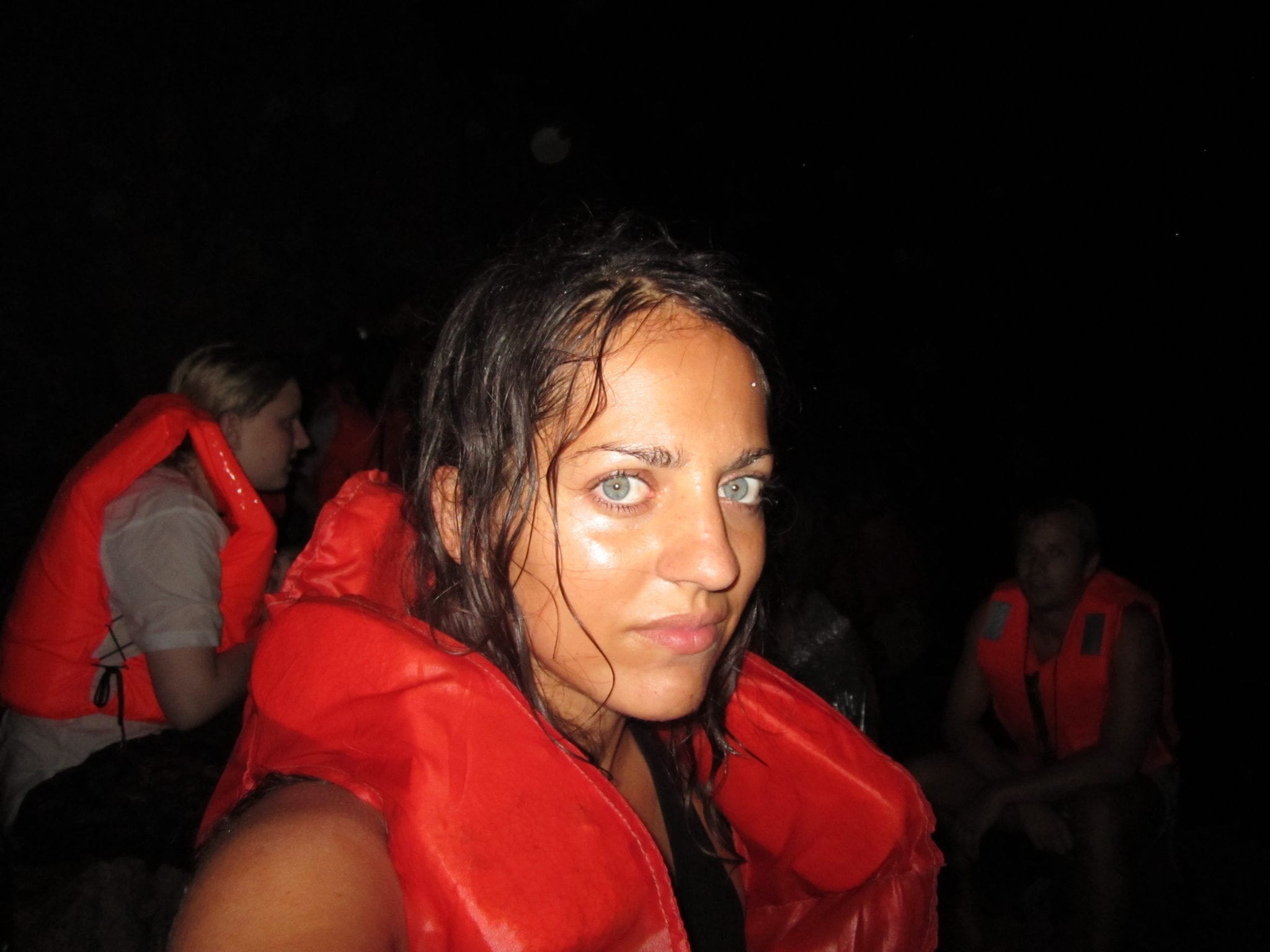 And this happened:
Yes, this was my first time on a long boat journey since my Indonesia shipwreck ten months ago.  I nervously gritted my teeth and vowed to seek out every emergency exit possible.
But as soon as I stepped onboard the Northlink ferry, my fears were calmed down a teeny bit.  This was a NICE ship — far nicer than I had expected.  I could relax.  Slightly.  As long as I didn't think about the North Sea's reputation for being nausea-inducingly choppy.
Out route to Shetland started in Aberdeen, stopping in Orkney after about six hours, then went on to Shetland, another six hours away.  The times can vary depending on weather.
While popping British Travella pills (for "travel sickness," not specifying whether the travel sickness in question meant motion sickness, diarrhea, or something else entirely), I stood up and got used to the wild waves of the North Sea and the heavily swaying boat.  The boat was rocking that hard that night in Indonesia.
"Kate, do you want to sit down?" everyone kept asking me as they ate their food.
"NOPE, I'M GOOD."  I kept my eyes on the horizon until the lights of Aberdeen disappeared.  And only then did I have the courage to take a seat and chat with my new buds, ignoring the distressful images flashing across my mind.
Maybe it was the Travella pills.  Maybe it was the company.  But I managed to get through thirteen hours of a heavily rocking boat trip with hardly any seasickness — a first for me.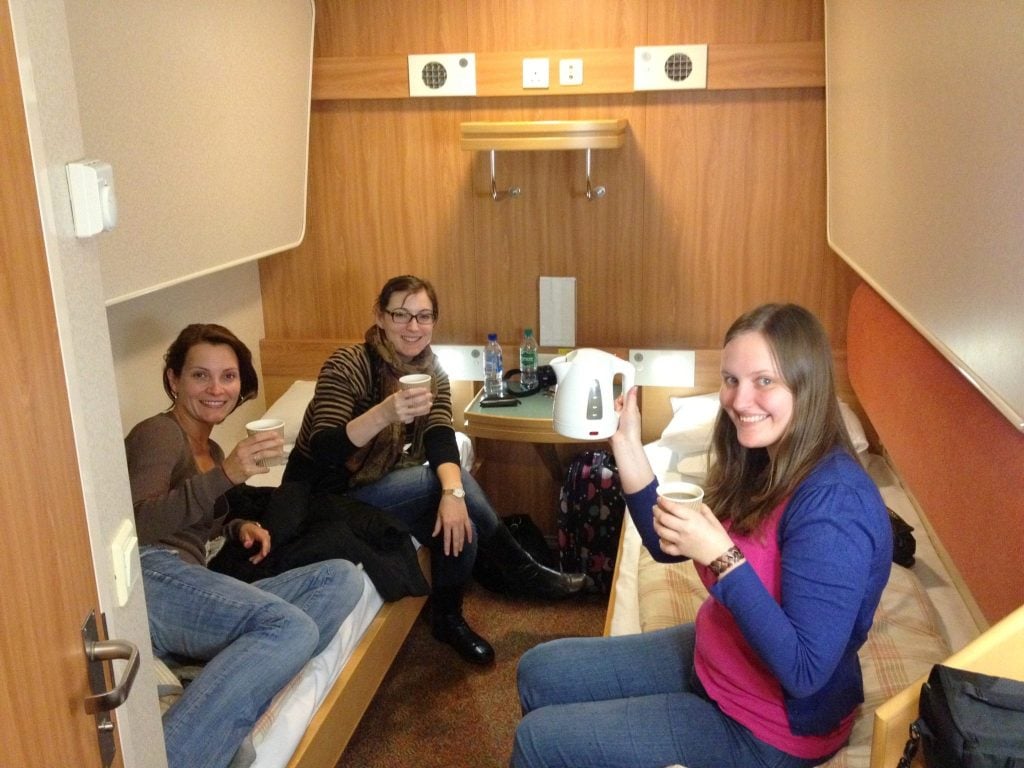 We were four to a cabin and though it was tiny, it was clean, efficiently designed, and meticulously appointed — like a cruise ship.  Definitely several giant steps up from Southeast Asia.
Later that night, I realized how lucky we were to have cabins, period!  Not everyone on board fared so well.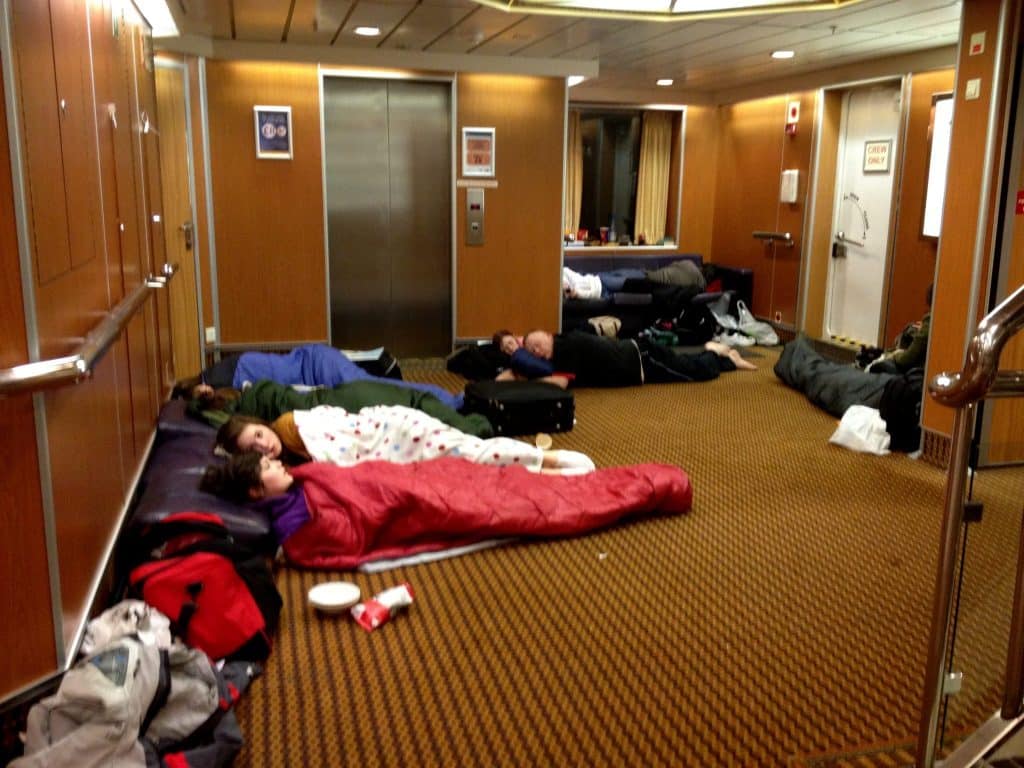 These people were all waitlisted for cabins, but hadn't made the final cut.
Once again, I was so glad to have gone to Up Helly Aa with Haggis Adventures instead of doing it on my own — had I booked on my own, I probably would have ended up crashing on the floor myself, too clueless to have brought a sleeping bag.
And then the fun began.
If you're taking a ferry over to Shetland for Up Helly Aa, make sure you do it on Sunday night before the festival.  The boat is filled with people starting their revelry a little early.
The music started late and continued late.  These three guys were the life of the bar, playing traditional Shetland music and letting us play the drums.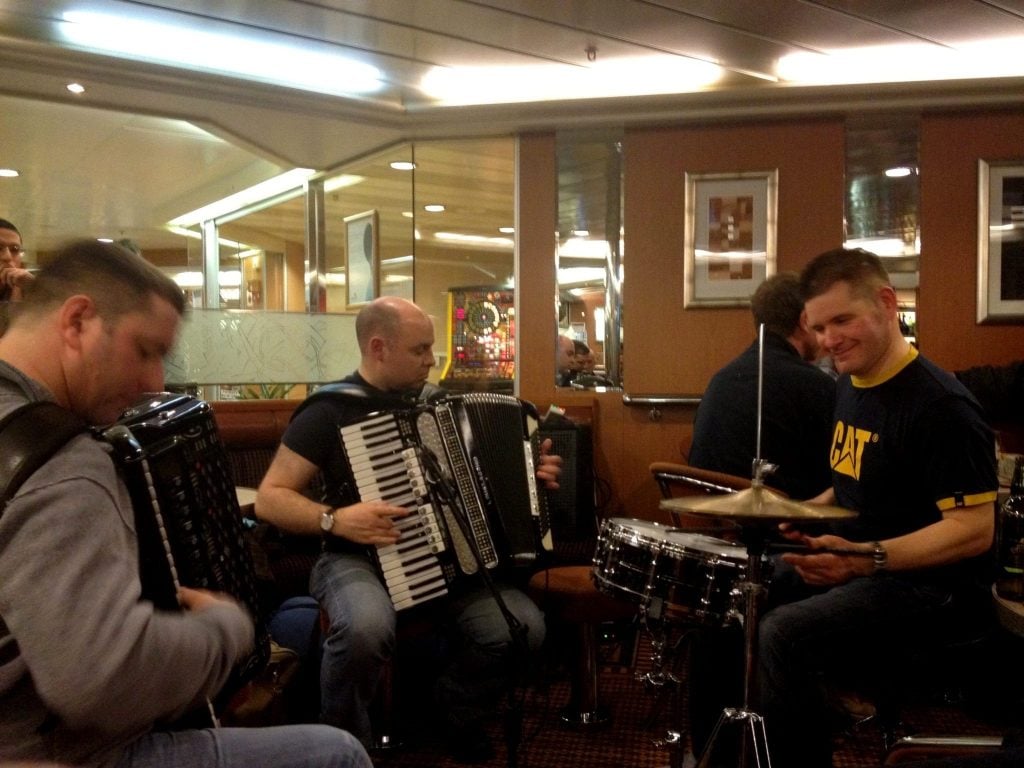 Our guides Tony and Dougie make this trip every year, so they have plenty of friends they see on every crossing!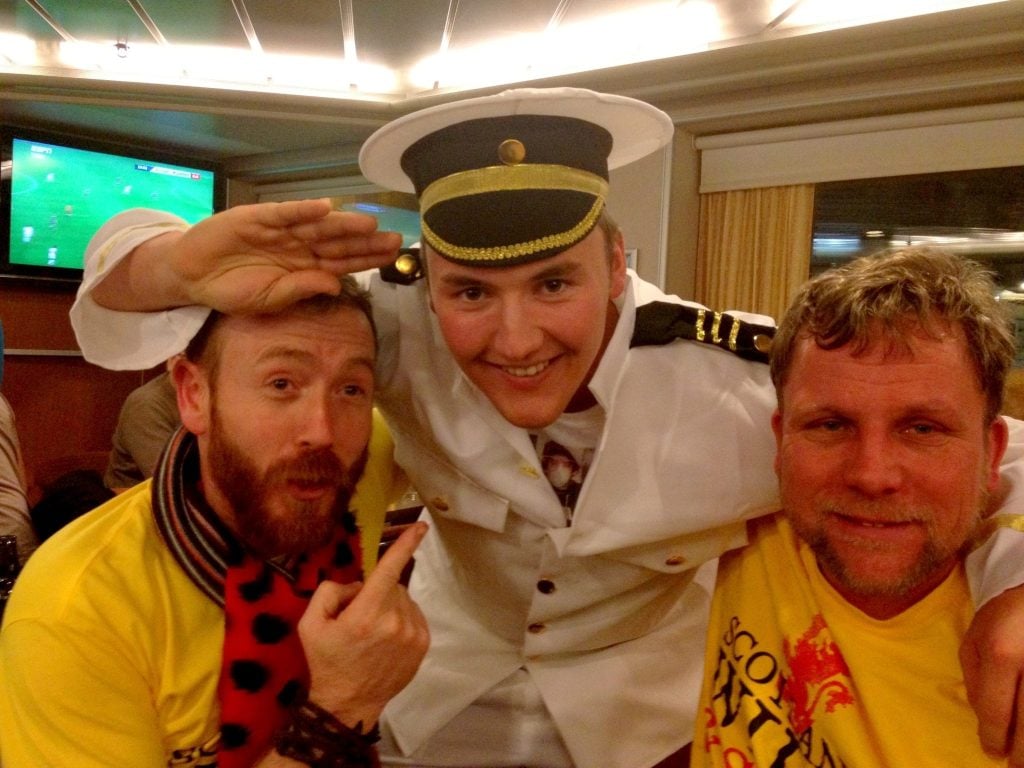 As soon as the trip started, we ladies were given beards to wear along with the Vikings.  They definitely got a workout that night!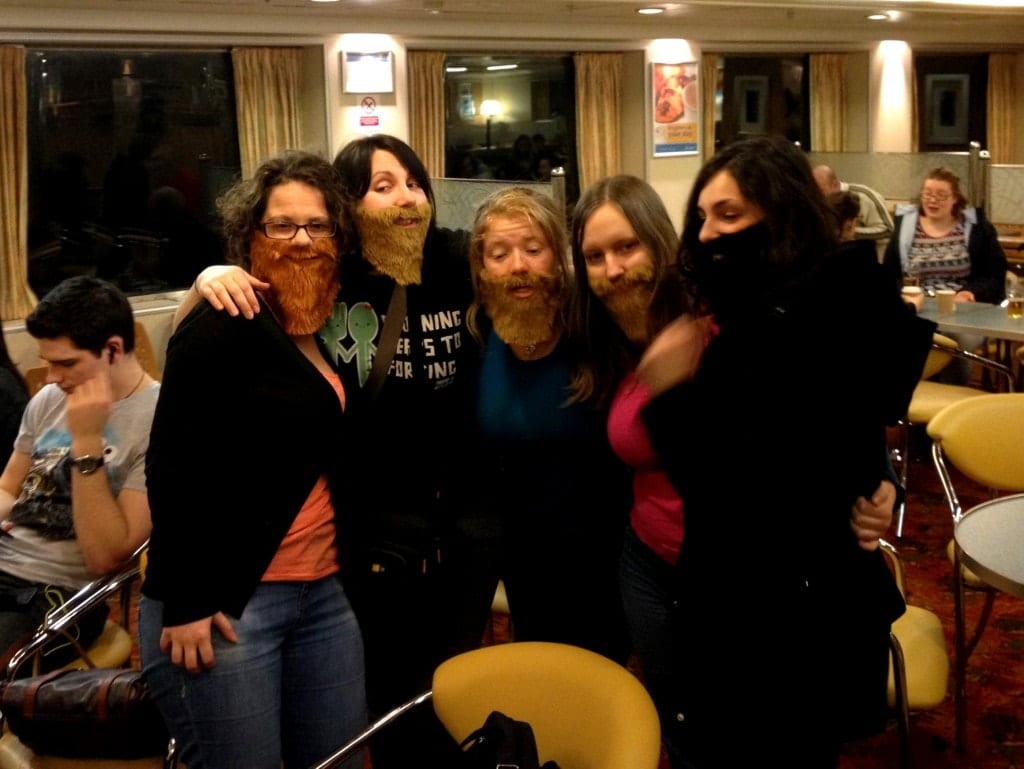 It was a night of dancing (have you ever tried to do that on a rocking boat?  NOT easy!), ice-breaking, and general shenanigans — a really nice way to start our trip.
After sleeping the night away, we docked at 7:30 AM and made our way onto Shetland 30 minutes later.  Still early, the sky was just beginning to lighten, and we took that as a cue to start exploring.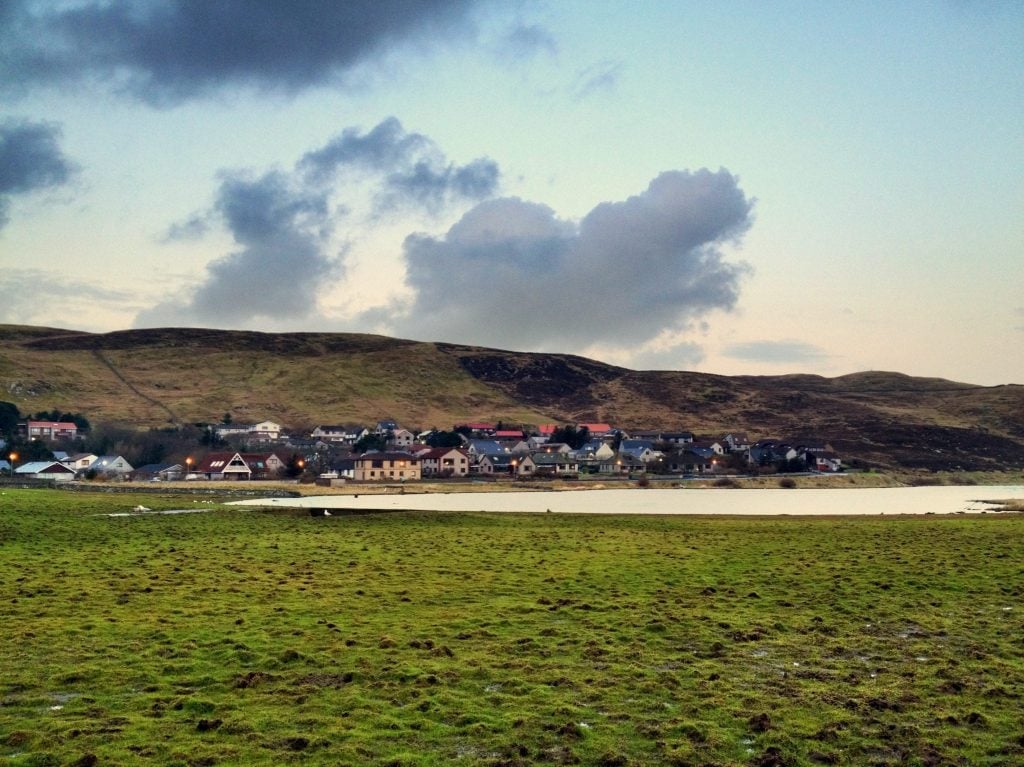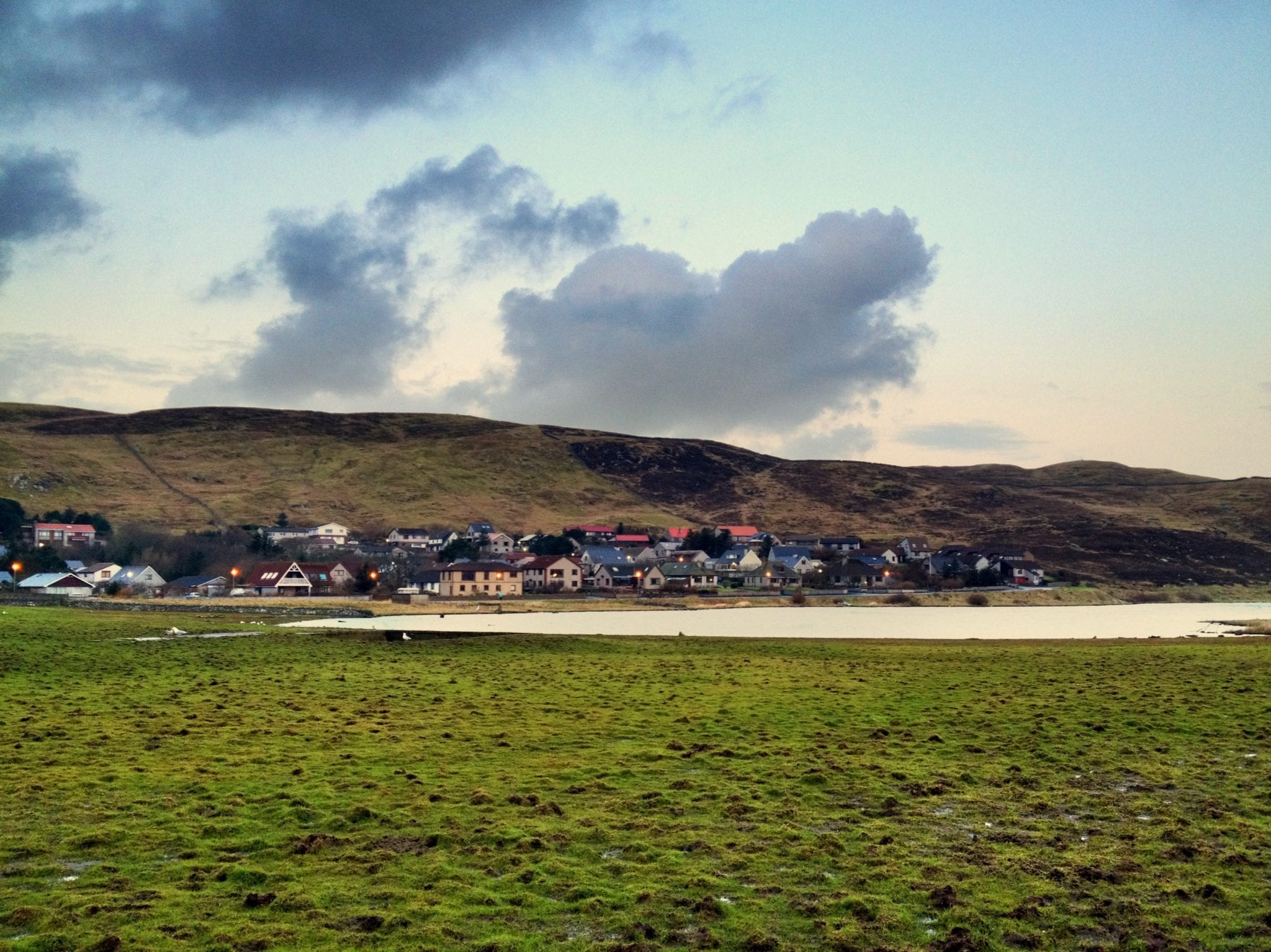 For Shetland was where the trip would REALLY begin.
Many thanks to Haggis Adventures for a truly fantastic time on the Up Helly Aa trip.  All opinions, as always, are my own.
Get email updates from Kate
Never miss a post. Unsubscribe anytime!