Adventurous Kate contains affiliate links. If you make a purchase through these links, I will earn a commission at no extra cost to you. Thanks!
The temples of Angkor, flanked by Angkor Wat, are one of Southeast Asia's top destinations.  And justifiably so.  These temples are beautiful, thrilling, and absolutely fascinating.
But despite all the information that is out there, Angkor was very different from what I expected.  If you're planning to visit Angkor on your trip to Cambodia, here's what you need to know.
What Nobody Tells You About Angkor
1) You need to be in good shape.
I knew there would be a lot of walking involved, so I planned accordingly and wore good shoes.  But I had no idea that I'd be climbing with my hands as well as my feet!
Not all temples require that you climb them, but a few of the good ones do, including the sunset at Phnom Bakheng.  Plus, the views from the top are amazing.
If you have any injuries or issues with your body, the temples of Angkor might be too much for you. Know your limits – and do research to find out which temples are easier to handle.
2) It's crowded.  Really, really crowded.
Go for sunset at Phnom Bakheng, or sunrise at Angkor Wat, and you'll be sharing the view with hundreds of others.
Want a picture without anyone else in it?  Good luck. It's not easy, especially at the jungle temples of Ta Prohm.
There are a few ways to get by.  If you go see the sunrise over Angkor Wat, leave as soon as the front of the temple is illuminated and go explore the inside.  Also, if you're staying for a few days, have your driver take you to obscure temples as early in the day as possible.
3) The vendors are relentless.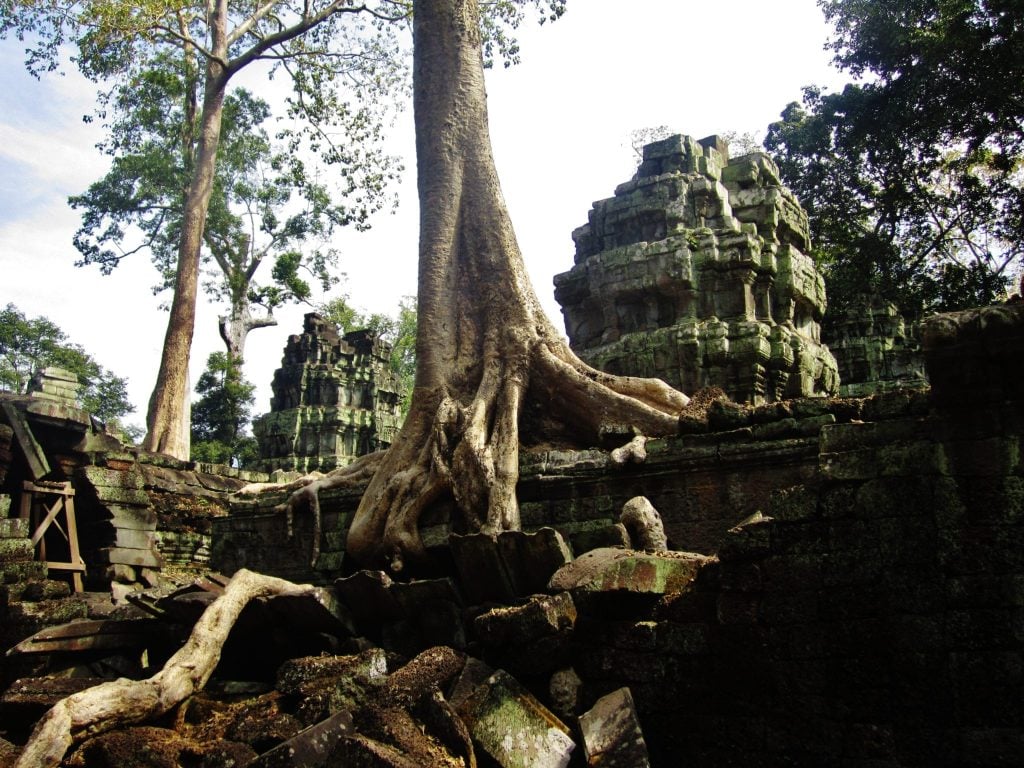 Sure, the vendors are pretty crazy throughout Southeast Asia and Cambodia in particular.  But at Angkor, they bring persistence to a whole new level.
Painfully thin, dirt-covered little girls who will rip your heart out as they softly beg you, again and again, to buy a bracelet.  Older girls will walk next to you for ten minutes, chanting prices until you throw money at them.  I actually paid a few to go away; they gave me bracelets and postcards anyway.
Don't let them wear you down.  Be stronger than me. Every time one of them starts running to you saying, "Hello, laDYYYY," don't look her in the eye!
4) Temple fatigue sets in quickly.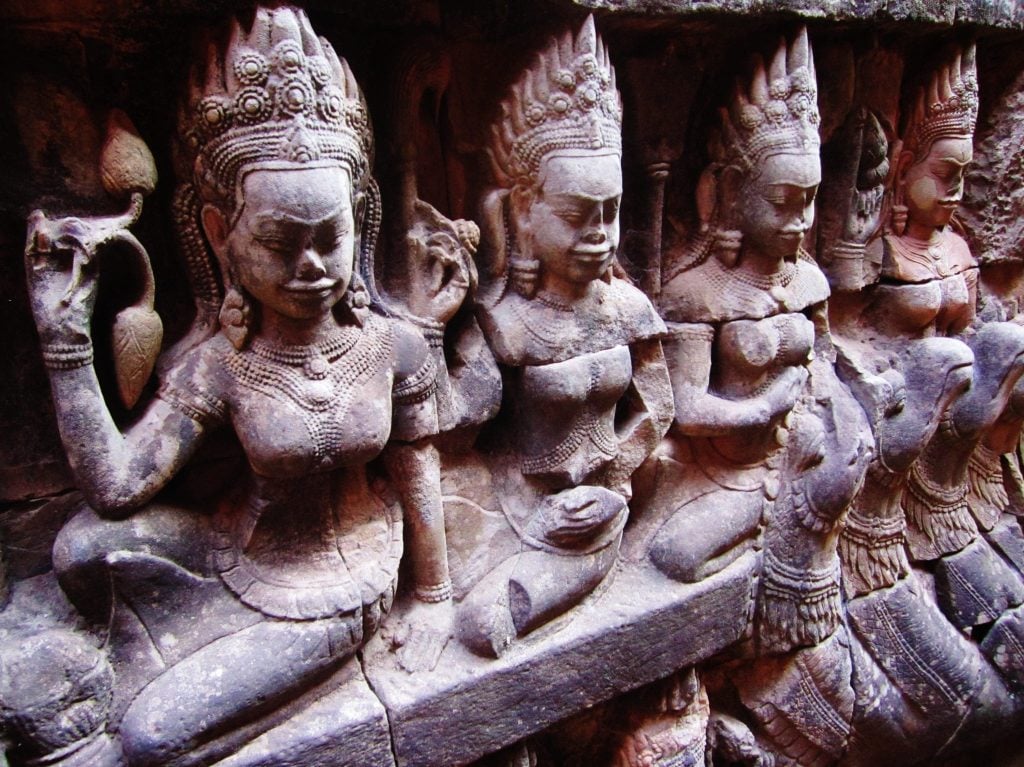 I went for just one day, and I wanted to see as much as I could.  Well, by 2:00 PM, I had been there for nine hours and didn't want to so much as look at another temple for the rest of my life!
You need to pace yourself at the Angkor temples. Take the time to get coffee, get food, relax while reading for a bit.  Even with lots of breaks, you can see the major temples in one day.
And though this may seem like a bit of a rant, hear this:
It's worth it.  It's so worth it. These temples are incredible!
Be sure to get travel insurance before you explore. I never travel without it and always use World Nomads.
Get email updates from Kate
Never miss a post. Unsubscribe anytime!