Adventurous Kate contains affiliate links. If you make a purchase through these links, I will earn a commission at no extra cost to you. Thanks!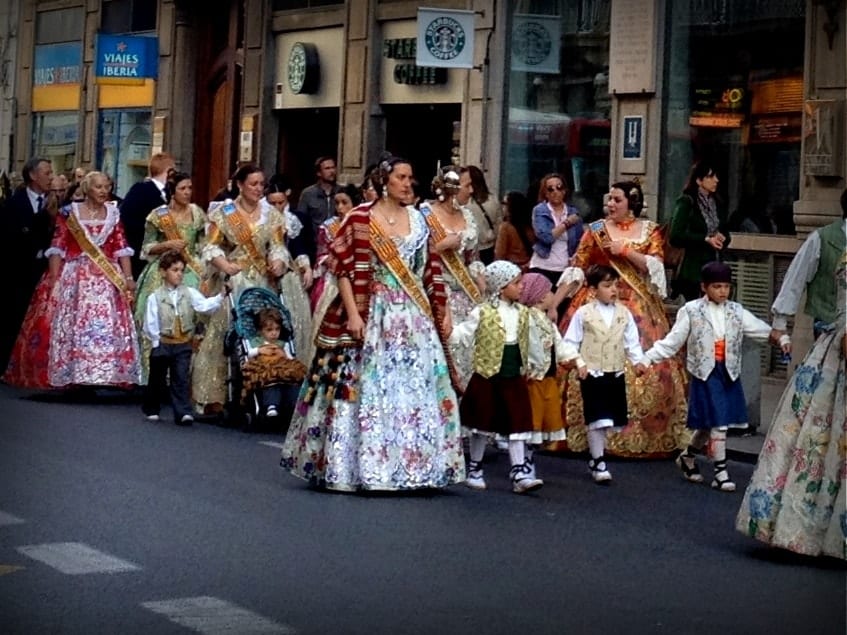 "What I love about festivals in Spain is that they're all ingrained in religion somehow, and their traditions have been passed down for generations," our Busabout guide, Dax, told us.  "Well, except for La Tomatina.  That's just a tomato fight.  But the rest of them, they're about religion."
Dax is right — and being in his fourth season of festival-hopping all over Europe with Busabout, he knows.  Las Fallas is MUCH more than just an excuse to hurl fire everywhere (are you listening, Vikings of Shetland?).
Las Fallas is a celebration of St. Joseph — San Jose in Spanish — patron saint of Valencia, stepdad to Jesus, and a carpenter.  March 19th, the final night of the festival, is St. Joseph's Day as well as Father's Day in Spain.
Some people believe that the burning of the Fallas began during the Middle Ages as a ritual by the local carpenters; others believe it was adapted from a pagan festival, as so many Christian traditions were.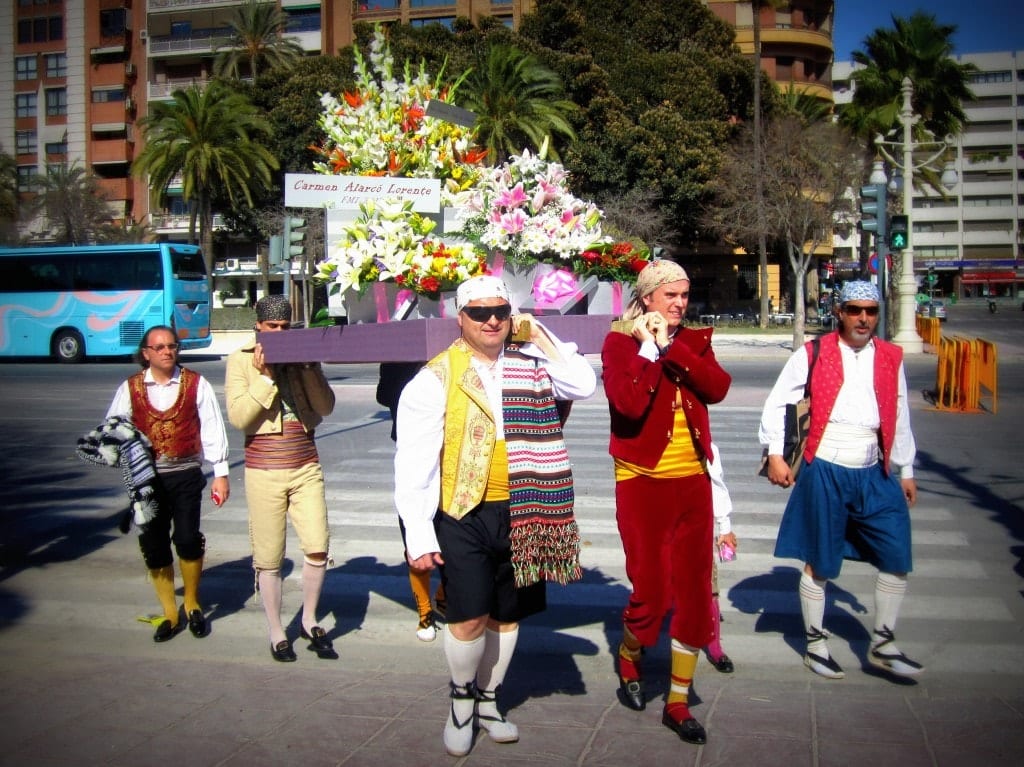 One of the religious traditions is bringing flowers to the statue of the Virgin.  Throughout the festival, men carry floats of flowers through town and bring them as an offering to the wooden Virgin statue set in one of the plazas.
Once at the statue, men throw the flowers up to each other, bouquet by bouquet, and they are tightly tucked into the Virgin's wooden skirt.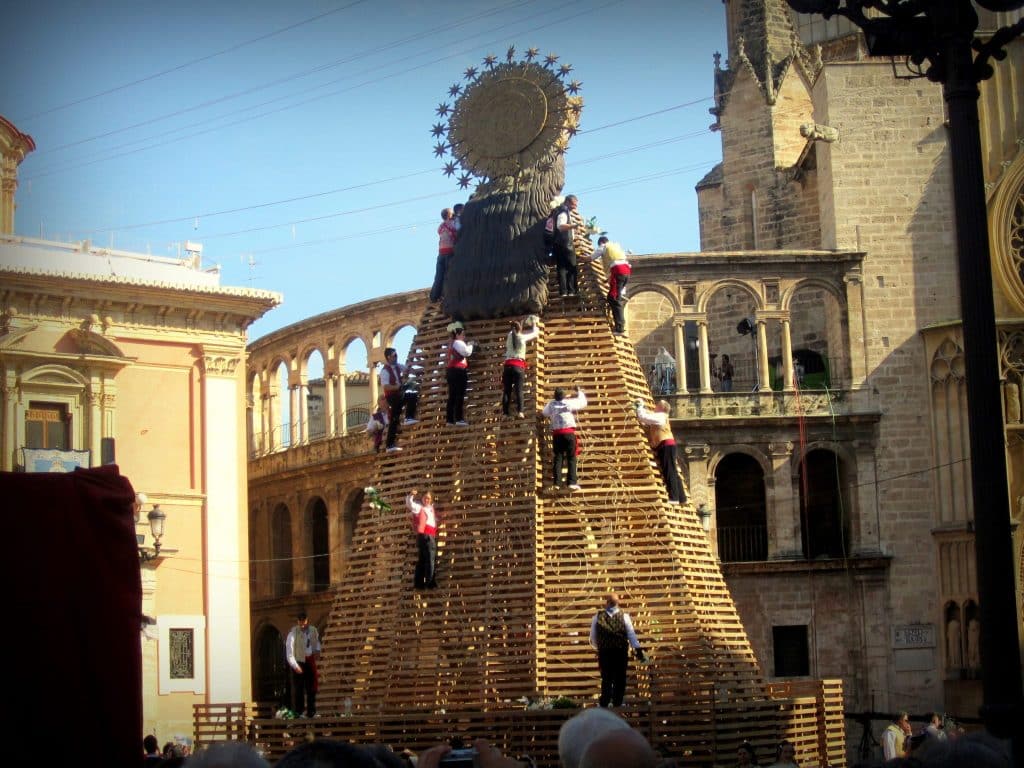 By the end of the festival, her dress was a mass of perfect white blossoms.
One of my favorite parts of this festival was gawking at the costumes the women wore.  I'm one of those girls who goes nuts for costumes of any kind, so Las Fallas was pure visual candy to me!
These traditional Valencian costumes are worn for the entire duration of the festival.  As you can see below, they're even beautiful when you're sitting in the middle of the street!
These costumes are extremely heavy and quite expensive — one of the girls in our group heard that the cheapest traditional Valencian dresses start at about 1500 euros.  Can you believe it?!
Even little girls get decked out in Valencian finery for Las Fallas.
As for their hair?
The women all wore their hair up in various braids, topped with a mantilla, either in white or black.  And each of them wore unusual spirals of hair pinned to their temples.  At first I thought they were real, but after realizing just how much hair it would take to make those, I concluded that they were hairpieces.
Still, while these pictures are nice, nothing can compare to seeing these costumes up close.  It's overwhelming to see how detailed they are and how prolific they are, with tens of thousands of men and women wearing traditional costumes throughout the festival.  It was one of the nicest surprises of Las Fallas, and it made me even happier for deciding to come here.
Many thanks to Busabout for hosting me on their Las Fallas trip.  All opinions, as always, are my own.
Get email updates from Kate
Never miss a post. Unsubscribe anytime!