Adventurous Kate contains affiliate links. If you make a purchase through these links, I will earn a commission at no extra cost to you. Thanks!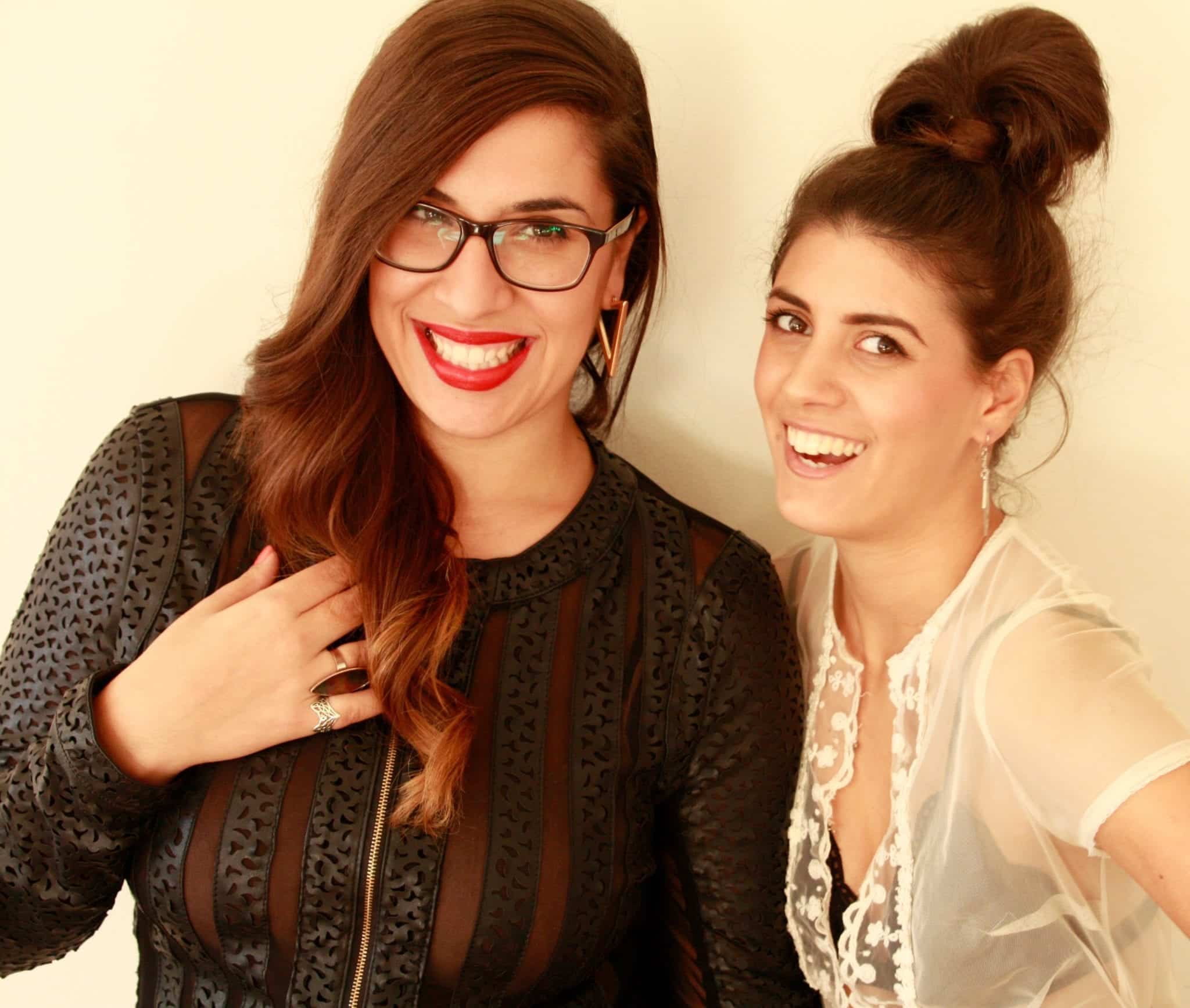 Our latest Viewpoints interview is a twofer! Here we will meet two ladies who travel with a disability: Justine, an Aussie who is legally blind, and Dilara, a New Zealand-living Scot who is profoundly deaf.
Together they are The Pickle Sandwich — a hilarious YouTube duo riffing on life, love, travel, and disability. I love their videos and highly recommend you check them out!
Here's one of their videos on the most outrageous things people have said to them about their disabilities:
Traveling with a disability means having to plan ahead and make different accommodations. If you live with a disability, I hope these girls inspire you to travel! And if not, I hope you learn a little bit about what it's like to travel in spite of these challenges.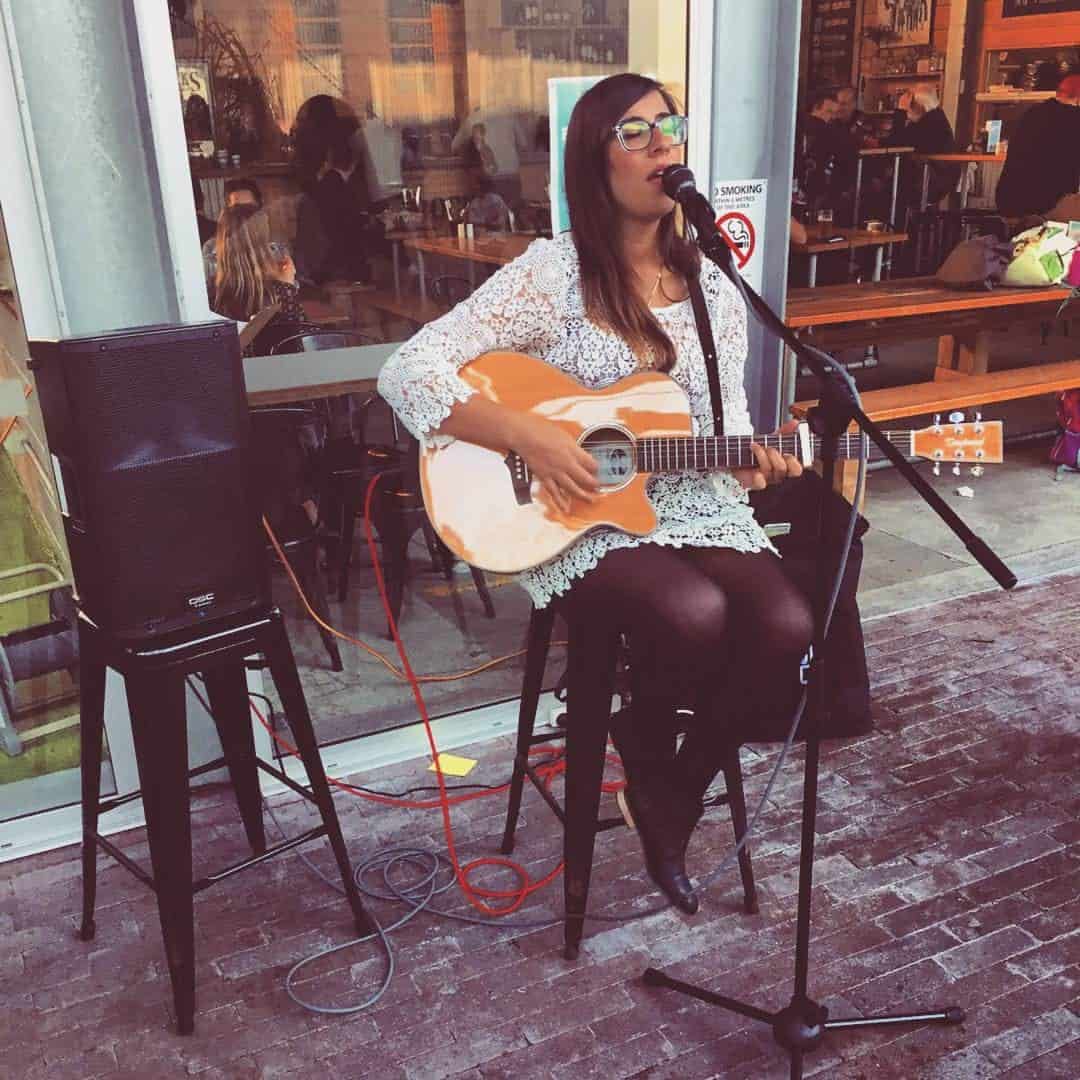 Adventurous Kate: You girls are new to the scene — let's start by telling everyone about yourselves!
Justine: I am a 26 year old full-time musician. After completing a Bachelor of Music and then a Masters in Communication, I tried working a 9-5 job. My last job was for an IT Company! I finally quit and have been pursuing my music career full time as well as doing youth work for kids at risk. I also manage a creative agency, Velvet Crush, that delivers artist services such as photo shoots, portfolios, music videos and industry marketing.
I have always been eccentric, creative and a bit left of centre, but my biggest barrier to achieving things (like sustaining myself as a full-time singer!) is that I didn't believe in myself. Over the years having met certain people, like Dilara, that belief went out the window and I realised my full potential! About a week into Dilara and I meeting, and her sleeping in my lounge room, I went to work and told my boss I was quitting.
Being visually impaired there are barriers — for example, I don't drive, so you'll often see me carrying a giant speaker and guitar on a bus and train to get to shows — but I find solutions and make it work. I have always been solutions-focused, so I really hate using excuses as to why I can't do something.
I live in Sydney, right near the city — because I need to be close to everything and in a short taxi ride's distance for when I have gigs on (not being able to drive and all). I also live 5 minutes from the beach, so I can't find any reasons to complain!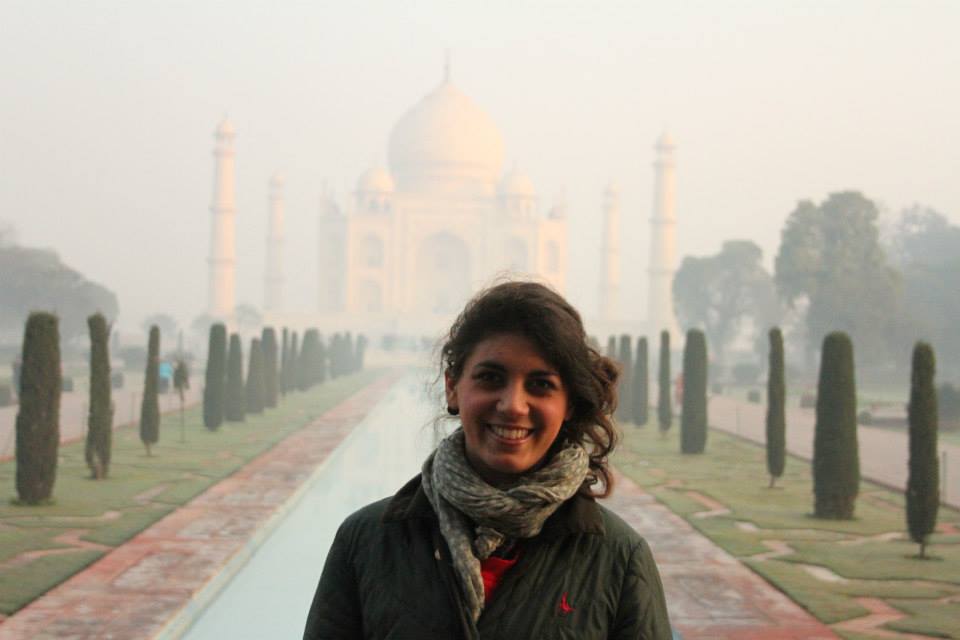 Dilara: I'm the baby Pickle at 24. I work as a Resource Development Officer for an amazing organisation, Deaf Aotearoa, in New Zealand — this ranges from creating Sign Language courses to making exciting, fresh content such as film shorts to promote d/Deaf awareness.
After the 9-5 I live out my other passions: traveling and freelance writing. Currently piecing together my last 2.5 years of solo travel, my travel blog — fly wild — is going live 22 November 2015! My journey as a full time travel writer and vlogger is starting and within the next two years I'll be back on the road, this time forever.
Being profoundly deaf means so many things I can't list them all here but it does mean I get a more honest reaction from the world. I can tell who will be kind, gentle and funny with grace as soon as I let them know — and that's a gift. Constantly pushing my comfort zone and other people's expectations can only be a great thing!
The Pickle Sandwich is my dream — getting to laugh with one of my best friends — who has let me fully embrace all the ups and downs, whilst telling people how to sit down and behave (and laugh with us) is fabulous!
Justine, what things do you do differently as a legally blind traveler?
Justine: I have to plan my trip more thoroughly in terms of transport and accommodation. For example, it can be hard relying on signage in airports or finding hostels on my own, so I have to ensure I have my phone on roaming with GPS available and that I've researched in finer detail where everything is.
In terms of booking tours I also have to make sure there won't be anything I can't do on the tour. Recently The Pickle Sandwich visited New Zealand and we booked in a tour at an observatory (which you can watch here). I thought perhaps I'd be able to see the stars with their technology, but as it turns out I was only able to see a very limited amount and it wasn't quite worth the money spent.
Dilara, what things do you do differently as a profoundly deaf traveler?
Dilara: I obviously have to rely on my other senses much more. I am already used to asking for help (with tannoys, health and safety etc.) so in that regard I have no qualms with walking right up to someone and striking up a conversation! It's actually opened up many interesting exchanges and I've even made great friends this way.
The number of close calls I've had with missing connections is also ridiculous! So now I leave extra time (for freak occurrences), extra extra time (for my notorious inability to be on time) and extra extra extra time (for missing information because I can't hear random things). Two words: DUTY-FREE.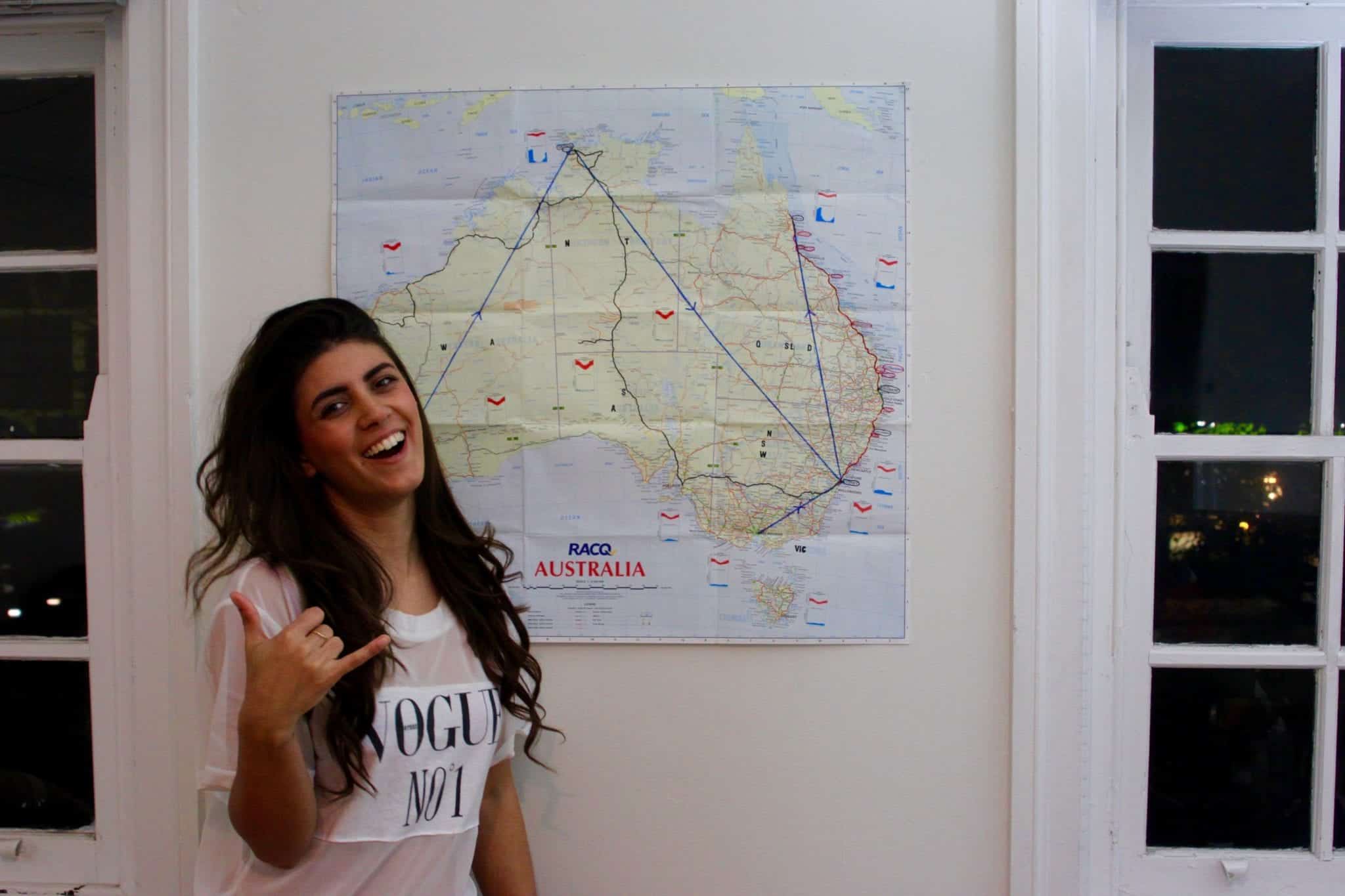 What are some destinations that are especially good for a blind or deaf traveler?
Dilara: This is actually a wonderful reverse of the usual preference for me – in countries where English (my first language) is not spoken, I am actually much more comfortable. We have to communicate through facial expressions and body language far more and this, for me, is so natural, plus it's fun! I don't have to decipher what people are saying so much anymore; even though I speak and hear 'fluently', it takes off some of the mental stress.
I'd recommend going places that are visually amazing – like the East Coast of Australia. Most countries in Asia and Europe are a feast for the eyes.
Justine: As someone who is legally blind, I am still able to experience viewing different environments such as landscapes and cities, that someone who is clinically blind might not be able to. This considered, destinations for anyone visually impaired includes experiences you can get up and close and personal with, such as tours within buildings, ruins or museums/galleries in Europe (personal favourites!).
Focusing on the other senses are also a great idea, so anything food- or music-related is a perfect start, and who wouldn't want to experience food and music of another culture?
(Note from Kate: When I visited New Orleans, I thought it would be the perfect destination for a blind or deaf traveler. Different music on every street corner, beautiful architecture, wacky people, and sensational food — it's the kind of destination that impacts all your senses at once!)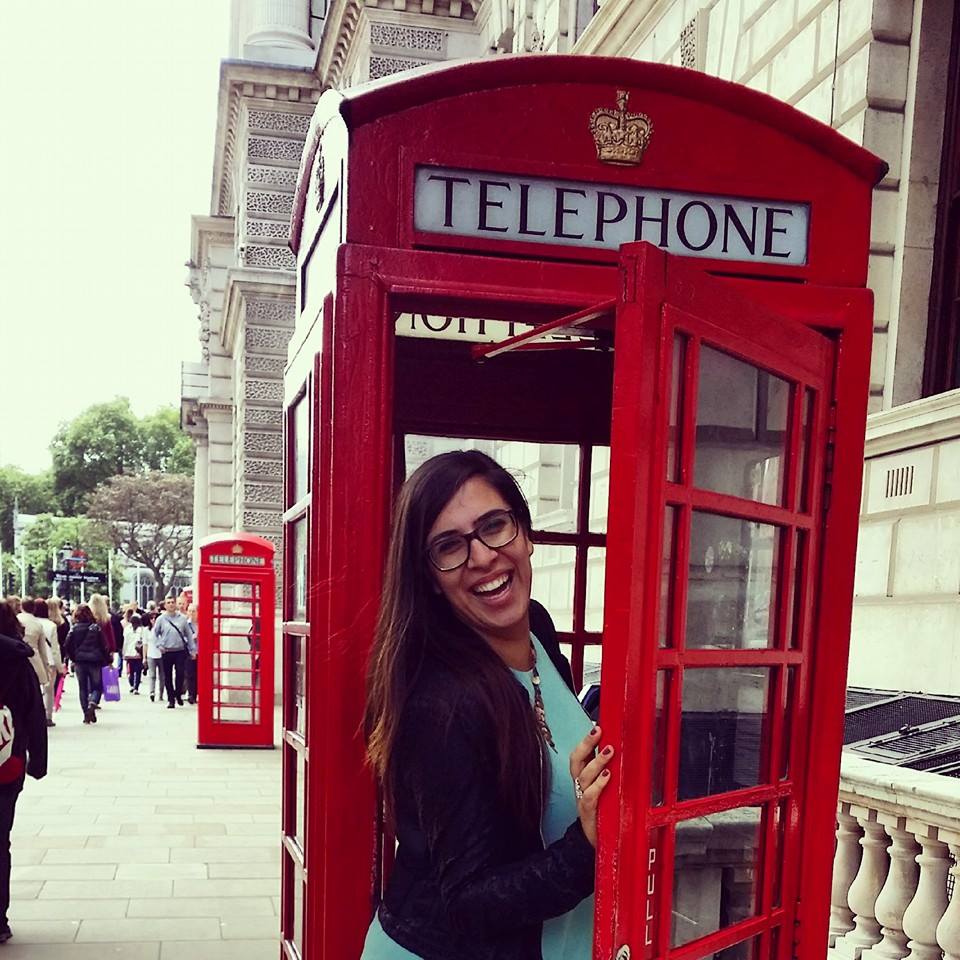 Do you like it when people offer to help you, or do you prefer to be independent unless you ask?
Justine: I think this is different for anyone with a disability, however for me I am always flattered when someone offers help. I think it is very kind and considerate of them to have noticed I have a disability let alone offer assistance.
Dilara: It's not immediately obvious I have issues with my hearing, so when people offer to help, they're offering anyway! I do love it, though, when people clock when I'm struggling with something and they step in to help. It can get awkward sometimes if someone oversteps the helping mark and sees me as this little helpless person but I think I nip that idea in the bud so quickly that it doesn't happen so much!
In a way, asking for help is a way of being independent – it means you're out there and likely out of your comfort zone: the best place to be to grow. As long as it comes from a good place, I appreciate it!
What can we do to make your travels easier?
Justine: We as in people without a disability?
Yikes. You're right. I should have said "people without a disability" instead of "we." I'll make an effort to do that in the future.
Dilara: If "we" is for everyone, I think we're halfway there.
More and more these days we are seeing a shifting attitude towards disability and impairments, which is fantastic. Just more awareness is great. I'd love to see more resources put out there for us to access things equally. Imagine a world where everything was accessible, then 90% of stigma and other issues like not being as independent as you'd like would disappear.
Patience is a big thing – it makes me equally angry and embarrassed when people treat me with impatience – for example, when I've not caught something the first time around. We interact with everyone every single day and not everyone interacts with "us" (not many people have ever met a deaf or blind person) – against the tide, if you like – and so if you just go easy, without judgment, my day is made infinitely better.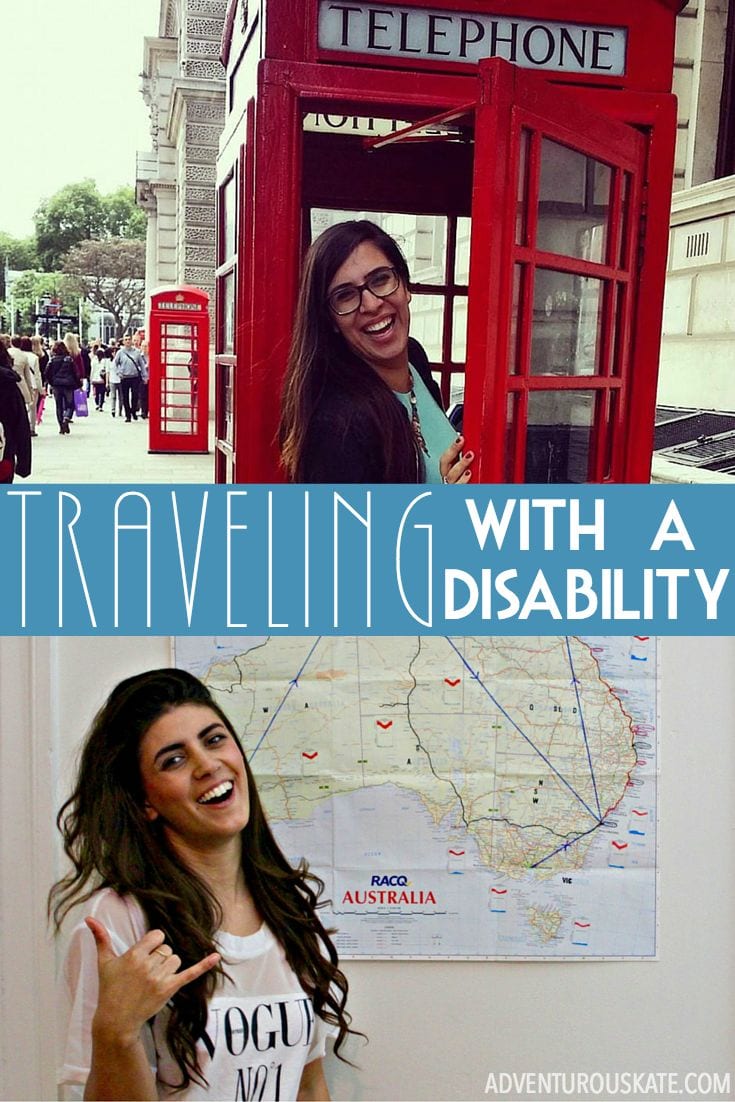 Are there any online resources that you recommend for travelers with disabilities?
Justine: There are apps for people visually impaired:
SeeLight helps navigate through cities and crossing traffic lights safely.
Eyesight is a digital magnifier that replaces traditional ones.
IMove knows the address you are at and the schools, shops, pubs, etc. in the vicinity.
Dilara: Attitude Live is a great resource for general motivation and insight – traveler or not.
Be My Eyes is a great app for assisting a visually impaired person with any questions they have (like, "Is this milk past its drink by date?") on an interface similar to FaceTime.
Snapchat, Glide & FaceTime are great for staying in touch – especially for anyone who signs. Plus on Snap you can make your writing heaps big.
The Pickle Sandwich, obviously! We discuss travel often – especially as I am a freelance travel writer myself – and how to laugh at life on the road or at home! Keep an eye out (or an ear, whichever works) for new videos on handling equipment abroad, more in-depth backpacking videos and how to dispel myths and smash boundaries!
What kinds of destinations inspire you as a traveler?
Dilara & Justine: Any place where the sun is shining and people are smiling!
Dilara: I love places with charm and history or great natural beauty. I love being outside and going on little adventures – whether it's a little creek or a big ass mountain. It's my sole purpose in life right now – seeing the world. It inspires me seeing what incredible designs our ancestors left for the world to enjoy – I'm obsessed with Rome for that reason!
Justine: Anywhere with a rich history and vibrant culture. Europe has always been awe-inspiring for me and I don't think I will ever get sick of going there. My next trip will either be to Asia or South America. I love exploring countries that have deeply rooted cultures and old architecture; it transports me back to a different time.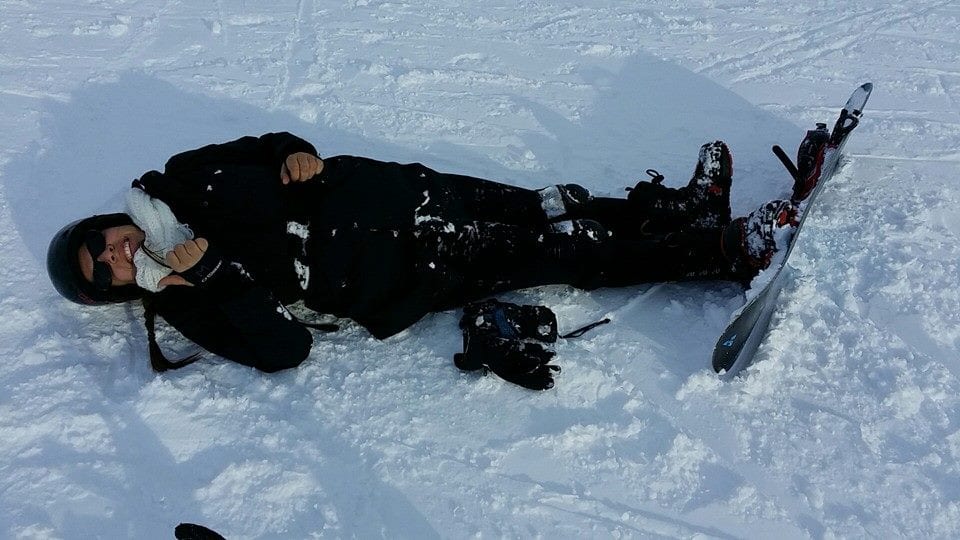 Which destinations rank among your favorites?
Dilara: India has been an obsession of mine since I was 12. Its chaos is delightful for me! India's people are just amazing for me to be with. I feel very at home. It's like this: everyone has 5.5 litres of blood. I can't imagine Justine going there without a little freak out at first though – she's big on order! Crossing the road….!
Japan is also one my favourites; it's just a different world altogether. Such politeness and consideration for others. Myanmar also stole my heart – the people's kindness there is overwhelming and really opens your eyes.
Justine: Italy, definitely. For a country with the land size of Tasmania, it is mind blowing the difference in culture, food, architecture and accents within cities that are less than 2 hours from each other. Every city and town has its own stories and charm, some haunting and some magnificent. You can never get enough of Italy!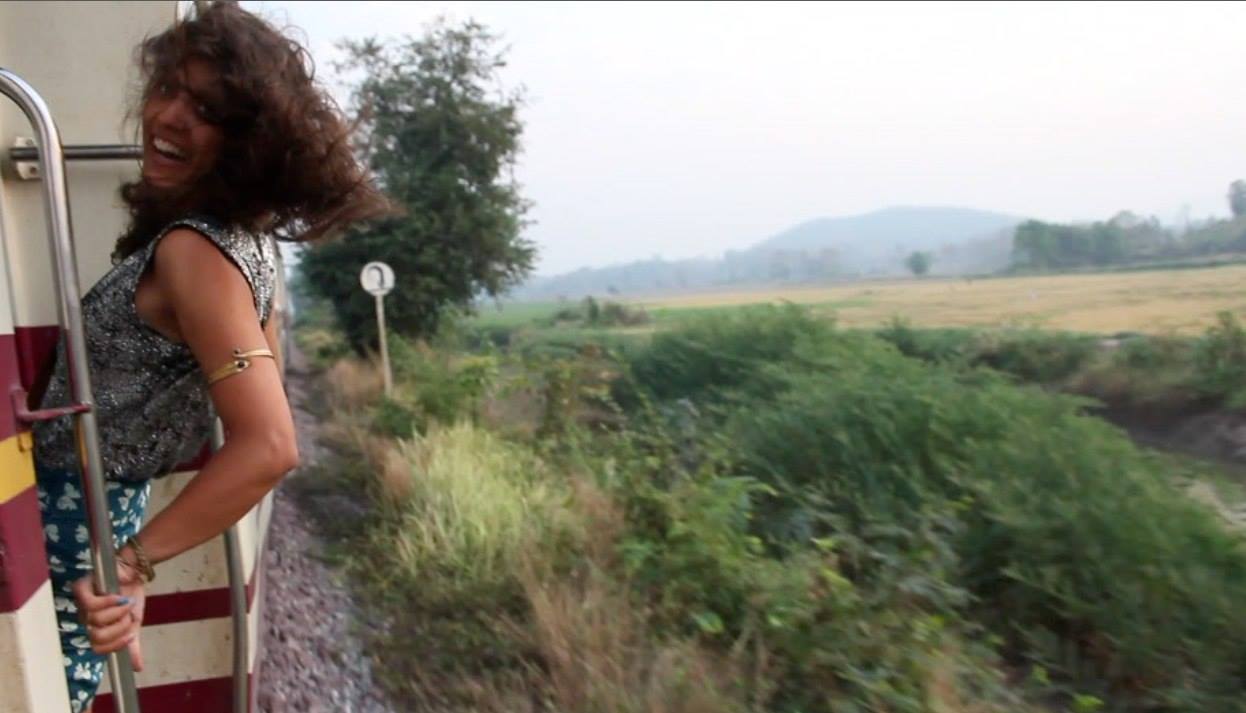 What is your favorite safety tip to pass on to female travelers?
Justine: I think travelling within airports and legitimate transport systems is generally okay for females (or males), but just be aware of what is going on around you. I would recommend researching your destination and finding out which areas to avoid if you are going to be walking around cities by yourself.
Dilara: Just use your common sense! Don't be afraid. Sure, there are bad people out there but there are also many, many great and generous people out there too, waiting to cross paths with you.
Thank you so much, ladies! For more from Justine and Dilara, please check out The Pickle Sandwich on YouTube or like The Pickle Sandwich on Facebook. Their videos will brighten your day!
Get email updates from Kate
Never miss a post. Unsubscribe anytime!