Adventurous Kate contains affiliate links. If you make a purchase through these links, I will earn a commission at no extra cost to you. Thanks!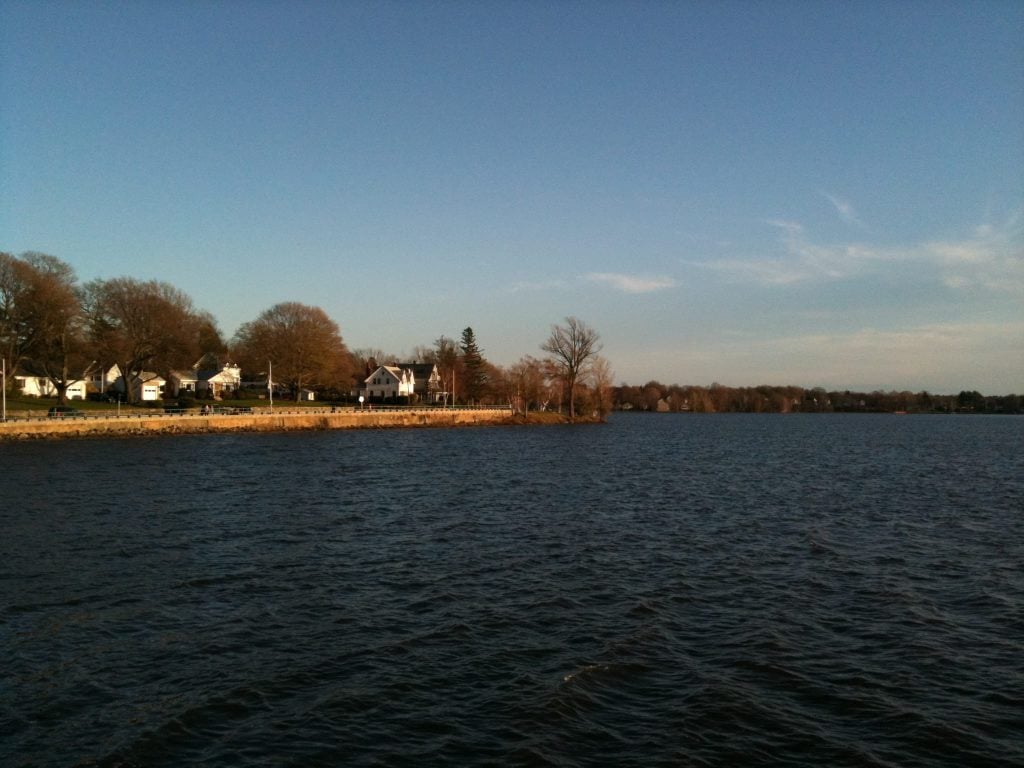 Lake Quannapowitt, located 10 miles north of Boston in the town of Wakefield, is the see-and-be-seen place of the suburbs.  I grew up down the street in Reading, and to this day, I can't walk the lake without running into someone I know.  Usually, someone's mom.
The lake measures a perfect three and a quarter miles around, so you see plenty of walkers — bike-riding parents with their kids, delusional shirtless men who think they have a chance with every girl there, and every breed of dog you can imagine.
Sure, you can walk the lake.  But there are a lot of better things to do!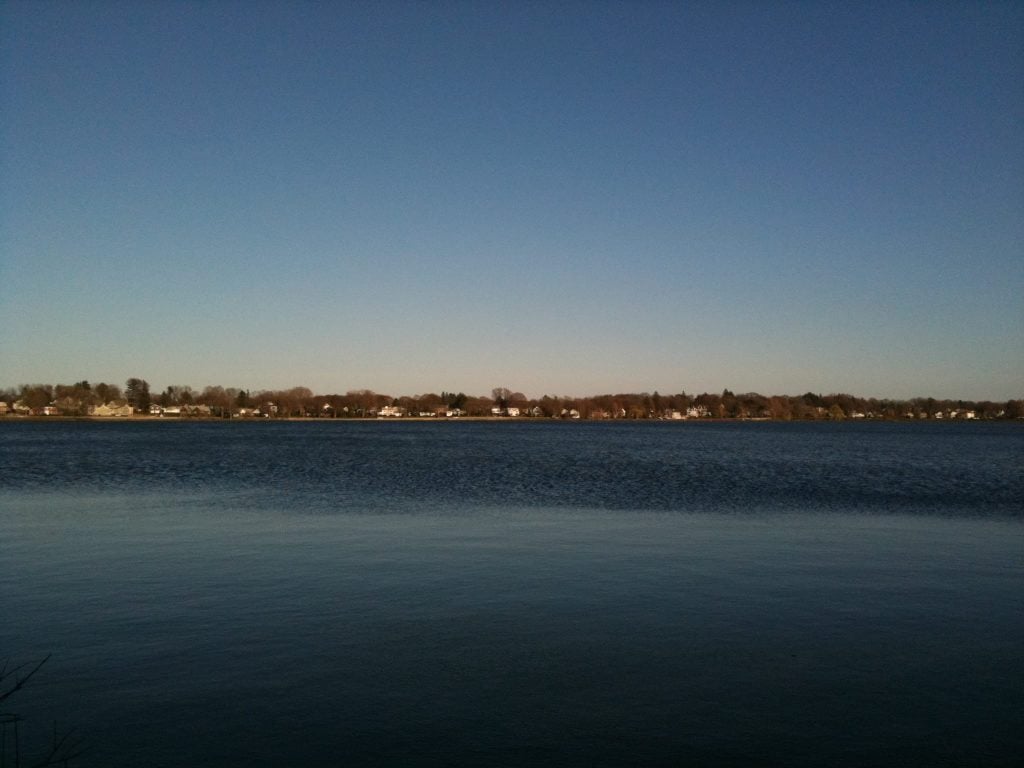 1) Drive around blasting music. Sure, everyone does that — mostly the ya-dudes who think that there's a direct correlation between hip-hop volume and interest from nearby women.
Well, one day in high school, my friends and I decided to drive around the lake blasting classical music.  Oh yes, we rocked out.
The reactions of the walkers? Priceless.
2) Count the number of times you get ogled by men driving by.  My friends and I once did that in high school and stopped once we hit 100.  I don't think we were even halfway around by that point.
We added poses, too.  "Do a Charlie's Angels pose at number 50!"  "Throw Kate in the lake at 69!"
3) Walk the lake in something completely impractical.  If you're looking to pick up a random attractive individual who may be walking near you, you might as well be wearing the boots that make your legs look miles long!
4) Hang out with the bikers at Honey Dew Donuts. I have no idea why, but every time I drive by this random donut shop on the lake, it's filled with several dozen bikers.  There are no other biker hangouts in town.
Those bikers are a fun bunch, by the way.
5) Freak out as your friends and relatives yell at people.  Though my friends and I mainly stuck to, "Are you available?" and "WOOOOOOOO!" during our high school days, my aunt coined a new shout-out this Easter weekend.
While driving around the lake, she leaned out the window and yelled, "JOG BRAAAAAAAAA!" at a woman who clearly needed to invest in a better one.  We started screaming.
Rude?  Yes.  But she was yelling it at a crowd, and nobody could have picked out the victim.
If you ever go to Lake Quannapowitt, there's one thing you better not do — swim in it.  They don't call it Lake Quannapolluted for nothing!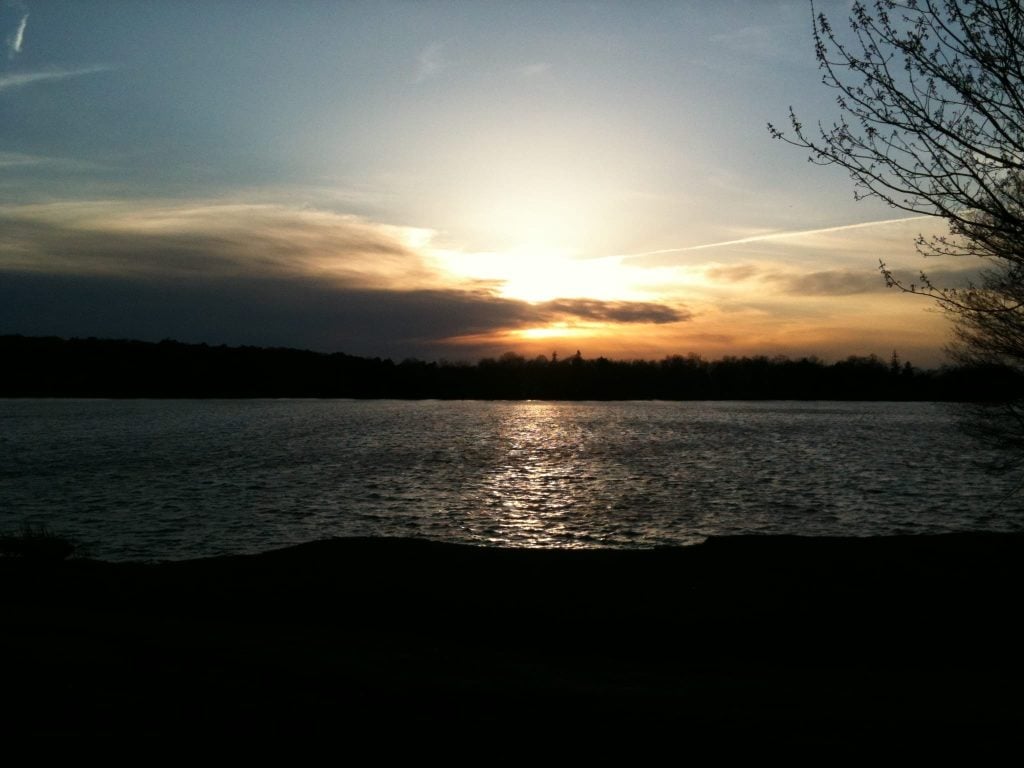 Get email updates from Kate
Never miss a post. Unsubscribe anytime!