Adventurous Kate contains affiliate links. If you make a purchase through these links, I will earn a commission at no extra cost to you. Thanks!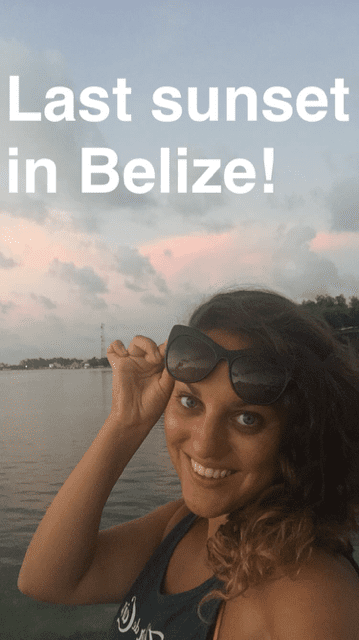 Over the past several months, Snapchat has been becoming a more and more prominent social network. What was once though to be the domain for teenagers sending each other nude photos has become a powerful new medium of communication.
As a publisher, I've watched as all of the social networks became more perfection-focused for bloggers and publishers like myself. Instagram was no longer for instant smartphone photos of wherever you were; today it must be a portfolio of your best DSLR photos. Pinterest was no longer a folder of cool things you liked; today it must be a carefully curated collection of themed boards. YouTube was no longer for casual videos; today everything must be perfect.
We were due for a backlash. And then came Snapchat — a platform where everything was designed to be raw, short, unedited, and real.
Snapchat is exploding in popularity, particularly amongst the younger demographic. So it's time to jump on. Those who don't believe in it are going to be left behind.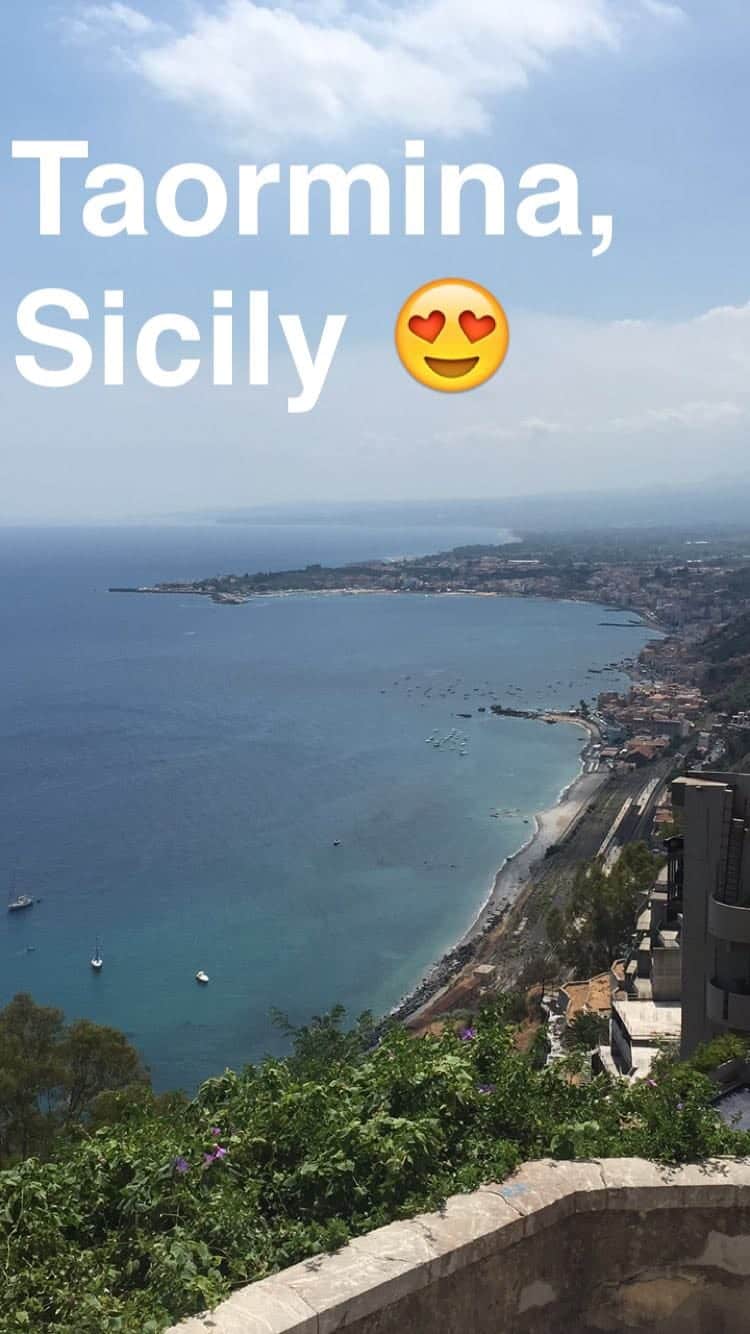 What is Snapchat?
Here are the things to know about Snapchat:
1) Snapchat is a messaging app. You can send images and video, each lasting up to 10 seconds, you can also text each other. These are called "snaps," and they disappear after you view them.
2) There are two options: private messaging and public snaps, aka My Story. Private snaps stay live until the recipient opens them; public snaps on My Story stay public for 24 hours and then disappear. You can view them as often as you'd like within the 24-hour period.
3) No editing prior to taking the photo or video is allowed. You can only upload snaps using the Snapchat camera right there and then.
4) Some editing after taking the photo or video is allowed. This is where Snapchat shines — you can use text and draw on top of your photo! Text is limited. Emojis are fun.
There are also three color filters, temperature and speed filters, and many cities and regions around the world offer city filters. They're designed by local artists.
5) There are some third-party apps out there that allow you to upload photos previously taken and add additional text. However, third-party apps are technically against Snapchat's terms of service, so I urge you to tread lightly. You don't want to get banned. I haven't touched third-party apps yet and I haven't seen any big brands using them, but some of my friends have dabbled.
6) Every snap is supposedly deleted from Snapchat's servers after posting. But keep in mind that nothing is ever 100% safe or 100% deleted. You can screenshot snaps that you like; the person will receive a notification if you screenshot one of their snaps.
7) The Live function shows community-shared snaps from public places and events. Each day features a different city or two (today it's Asunsción, Paraguay); some days also feature events and festivals like the Tour de France, the Tomorrowland music festival, and my personal favorite so far, the Lumberjack Championships in Wisconsin!
I love these live snaps because it really gives you the essence of a city or event in short clips. If you're in a city currently being featured, you are given the option to upload one of your snaps to the live event; the snaps featured are curated by Snapchat's staff. (I've only been in one city currently being featured live — Chicago — and they did not choose any of the snaps I submitted!)
8) The Discover function shows you snaps from publishers. Some of the ones featured are CNN, Cosmopolitan, National Geographic, Buzzfeed, Vice, MTV, Food Network, and more.
9) The only statistic you are able to see is views on each snap. You can't tell how many users you have unless you count them manually.
Why Snapchat Matters
It's f*cking huge. Snapchat has 100 million daily users. 100 million!! Another factor? 70% of users are women. 400 million snaps are sent per day. 8,976 snaps are shared each second.
It's a social network growing incredibly fast to a young audience. Periscope and Beme may have dominated headlines recently, and while they are the darlings of internet and social media geeks, they aren't pulling anywhere near the growth of Snapchat.
In other words, normal people use Snapchat — just like Pinterest and Instagram, the other two rapidly growing social networks. Snapchat is not a platform for internet junkies; Snapchat is for real life.
Engagement is huge. In order for someone to view your snap, they need to touch it. That is engagement — it's not counted by what people like (like Instagram), but what they see. As a result, numbers are huge.
It pays to be an early adopter. I missed the boat on adopting Instagram super-early. Had I done so, I could have been a top influencer in travel. I'm not going to make the same mistake twice.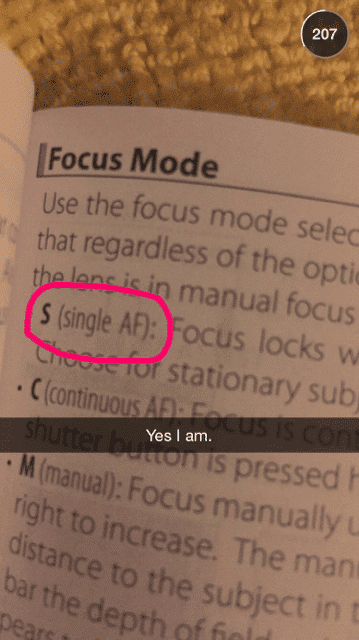 Common Arguments Against Snapchat
"Isn't it just for dick pics and sexts?" Nope. That's a common misconception. If that were the case, no major brands would be on it.
"It's just for teenagers." Wrong again. It may be dominated by people under 30, but over time, I've gained more and more users who are older. On my birthday, I joked that at 31 I was the oldest person on Snapchat, and was immediately deluged by snaps from people in their 30s, 40s, and even 50s telling me I was wrong!
"I don't have time for another social media platform." Then reduce your time on Twitter. Honestly, I think Twitter has been in decline for a long time. You'll get more mileage on Snapchat.
"It doesn't drive traffic to my site, so I shouldn't bother." Dude. It's more than driving traffic. As I always say, social media is about making yourself present in your readers' lives. Snapchat plays into that.
In the words of a reader named Aisling: "I found you on snapchat first and then found your website!"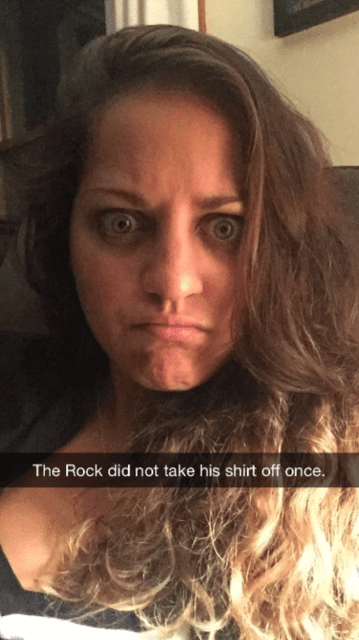 How to Rock Snapchat As a Blogger or Personality
Everyone is different and everyone has different goals. These are some great ways to get started.
Go to settings and make sure non-friends can see your snaps. Set "Who Can Send Me Snaps" to "Everyone" and "Who Can View My Story" to "Everyone." This is so your readers can be in touch with you.
Think entertainment factor, not perfection. That's why I go for funnier over prettier snaps. Save the perfect shots for Instagram.
Tell a story. It's not just about a snap here and a snap there — it's about adding up the sum of a place. This is especially valuable when traveling or going on a tour of a certain place.
Show behind-the-scenes action. People are incredibly curious about what we do for our strange careers. Show them the nitty-gritty!
Be funny. Probably what I enjoy the most.
Communicate with your followers. You don't have to respond to every "hi" you receive, but it takes two seconds to send a quick reply to everyone who says hello or asks a question! (Most recently: a reader snapped me a few minutes ago saying, "HOW DO I PACK FOR A YEAR?" I just replied, "Whatever you need, you can buy there!")
Most importantly, be yourself. Truth: if you've been putting on a front and being a different person, you won't be able to fake it on Snapchat. It's go time.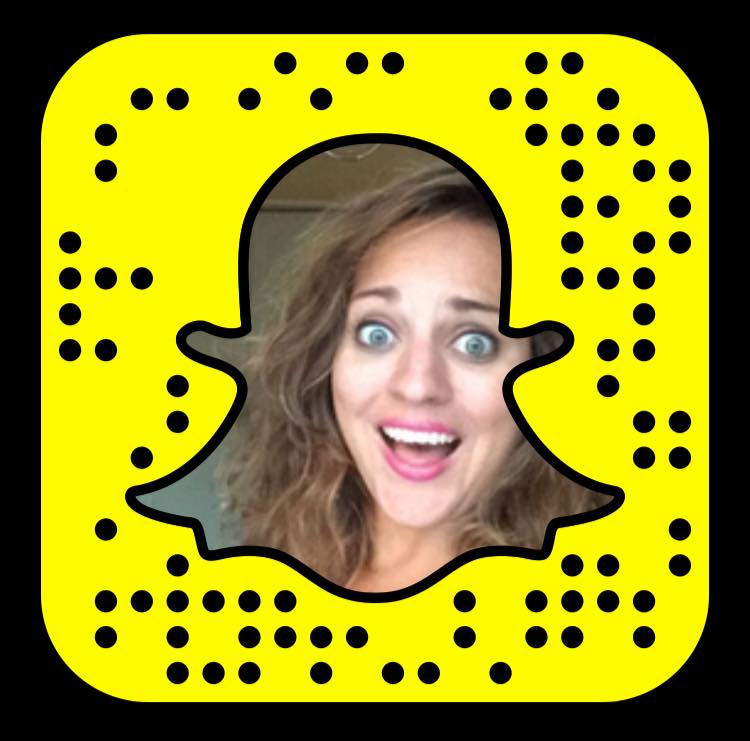 How I (@adventurouskate) Rock Snapchat
For those of you who are new to this site, it's nice to meet you! I'm Adventurous Kate. I'm a 31-year-old American girl who travels the world full-time and blogs about solo and independent travel for women. You can find me on Snapchat at @adventurouskate.
Here's something you probably don't know about me — when I'm with my friends, I spend all my time trying to make them laugh, mostly at my own expense. And I'm a former drama geek. Add those together and you have a powder keg of performance potential.
So on Snapchat, it's not just about travel — it's about me trying to crack you guys up as much as possible.
Yes, I do use Snapchat to show you the cool places where I'm traveling around the world. Which is very cool on its own. Sometimes I do tours — once I live snapped a Red Sox game; once I did a walking tour of Corfu, Greece.
But you also get me:
Going on a tirade about why The Rock never took off his shirt in San Andreas.
Singing like Cartman as I see a street named Via del Ghetto in Sicily.
Showing you what I'm eating, especially if it's an unusual local food you may not have heard of.
Not just hiking to the top of Kotor, but me in all my sweaty, wheezing awkwardness.
Hanging out with readers whenever they recognize me.
Dancing to "Pony" by Ginuwine in advance of seeing Magic Mike XXL.
And other things. I talk a bit about beauty and fashion; sometimes I do makeup tutorials. No matter where I am, I point out weird and funny things I spot along the way.
Oh, and sometimes I talk about things I won't talk about anywhere else.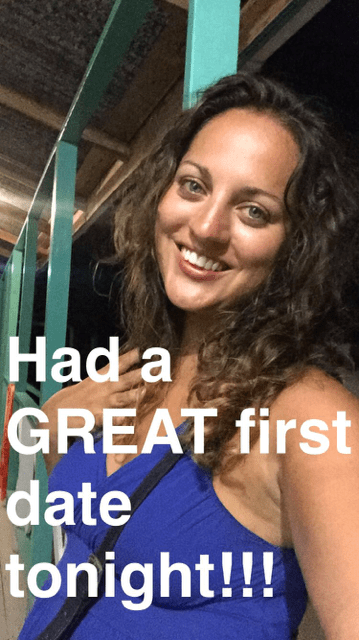 Does It Pay Off?
Hell yes. I'll leave you with a few quotes from my readers:
"Love your snaps. It's like my morning routine to catch up on your snaps and laugh my head off!" —Amy

"I'm SO glad you joined Snapchat — I literally look forward to seeing your snaps every day (I even showed my mom the Riga ones!)." –Noelle

"My favourite of your 30 things definitely include snapchat- I absolutely love following your snaps- you make me laugh so much!" —Britt
And I get the best feedback in the form of snaps from my followers! Check this one out:

Travelers to Follow on Snapchat
At this point in time, not a lot of travelers and travel bloggers are doing much with Snapchat. I'd like to highlight a few of the ones who are doing exceptional work so far. These are people who know how to use Snapchat to tell a story.
@drewbinsky
Drew is the king — plain and simple. In my opinion, nobody is doing travel Snapchat better than him right now, and he's got a great feel for the rhythm that will entertain people. He's currently traveling, partying, and festival-ing his way across Europe.
@ExpatEdna
Follow Edna and you'll realize that nobody is eating and drinking as well as her. She's a newly minted full-time traveler, but most of her snaps cover high-end dining and cocktails from Shanghai to Paris.
@cailinoneil
You've seen Cailin in many of my blog posts — well, she's one of the funniest people I know. And that sense of humor carries over into Snapchat. She recently went to the Yukon in Canada and snapped a pic of her kissing a severed dead toe!
@migrationology
Mark is the food and travel guy — Thai food in particular. His snaps are all about what he's currently eating, with a bit of travel thrown in. He also happens to make the funniest "yummy faces" of anyone I know.
@theblondeabroad
Kiersten is in a new destination every time I check in with her — she has a great mix of narration and showcasing the places she's visiting. A California girl, she was just in France and in Portland for a short weekend.
@p4use
If anyone is living like a baller right now, it's Ryan, who spends his summers in Europe and winters in Mexico. His party snaps from the yacht week in Croatia were probably the most jealousy-inducing snaps I've ever seen (especially the six-liter bottles of Belvedere).
@expertvagabond
Matt is known for his extreme adventures, but on Snapchat you'll find Matt the real life human. He's currently hanging out in Madrid, his summer base, and snapping from behind the scenes around the city.
Other Travelers to Follow
It's still the early days in terms of travel, and everyone is still finding their footing, but I also enjoy snaps from the following people:
@globotreks — Norbert shows snaps from his round the world adventures, many in Latin America right now.
@youngadventures — Liz is snapping away from beautiful Wanaka, New Zealand, and around.
@jeremysfoster — Jeremy shows snaps from his adventures around the world. He's in Berlin right now.
@glamdering — Alex is snapping live from Copenhagen and on his travels.
@waegook_tom — Tom, a hilarious guy, is sharing lots of live snaps from Taipei.
@theplanetd — Dave and Deb are sharing behind-the-scenes snaps on their adventure trips, most recently Niagara Falls.
@michaelshodson — He's got one foot in the travel blogging world and one out, but Michael is still sharing cool snaps from wherever he is.
@twodrifters — Amy is snapping live from her summer destinations, including my neck of the woods, North Shore Massachusetts!
@dangerousbiz — Amanda is getting into Snapchat and trying new things, like daily travel facts.
@backpackerbrock — Brock shares lots of funny and scenic snaps from his travels, currently at home in Toronto.
@seektheworld — Are you deaf? Can you read sign language? Calvin is snapping and signing from around the world!
@an00ba — Anubha lives on Baffin Island in the Canadian Arctic. Follow her for icy, chilly snaps!
@candicewalsh — Candice just moved to Berlin a few days ago and I'm expecting many more crazy Berlin snaps.
@justtravelous — Yvonne is snapping from around Europe, with recent trips to France and Switzerland.
@thetravelbite — Rachelle is brand new to Snapchat, but her video personality is so fun, I know we're going to see more fun snaps from her.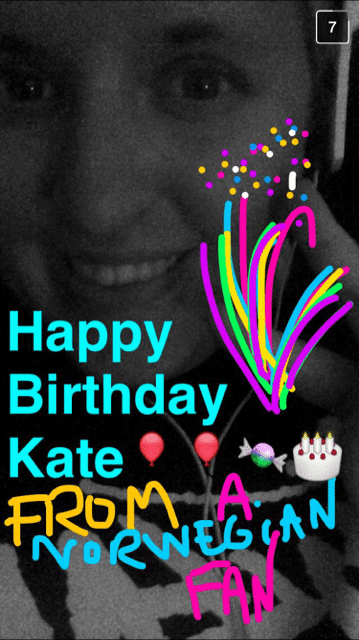 The Best Part — Snapchat Birthdays!
Remember when Facebook first came out and everyone was thrilled by how many birthday wishes they got? Facebook has nothing on Snapchat.
I had the most beautiful messages from around the world! People took photos! People drew pictures for me! People made me stuff! Three people even sent me videos of them singing happy birthday! One of them was shirtless! (You know who you are.)
I was touched.
Don't miss the boat on Snapchat.
Hey, feel free to do whatever you want. But I think it's a mistake for you to think that Snapchat is a passing fad. It's here and it's going to be here for awhile.
In fact — and this is what I know bloggers and publishers want to know — I was approached for my first paid Snapchat campaign the other day. I turned it down because it wasn't the right fit for me, but I know it's only going to grow.
Long may it continue!
Are you on Snapchat? What do you think of it? Share away!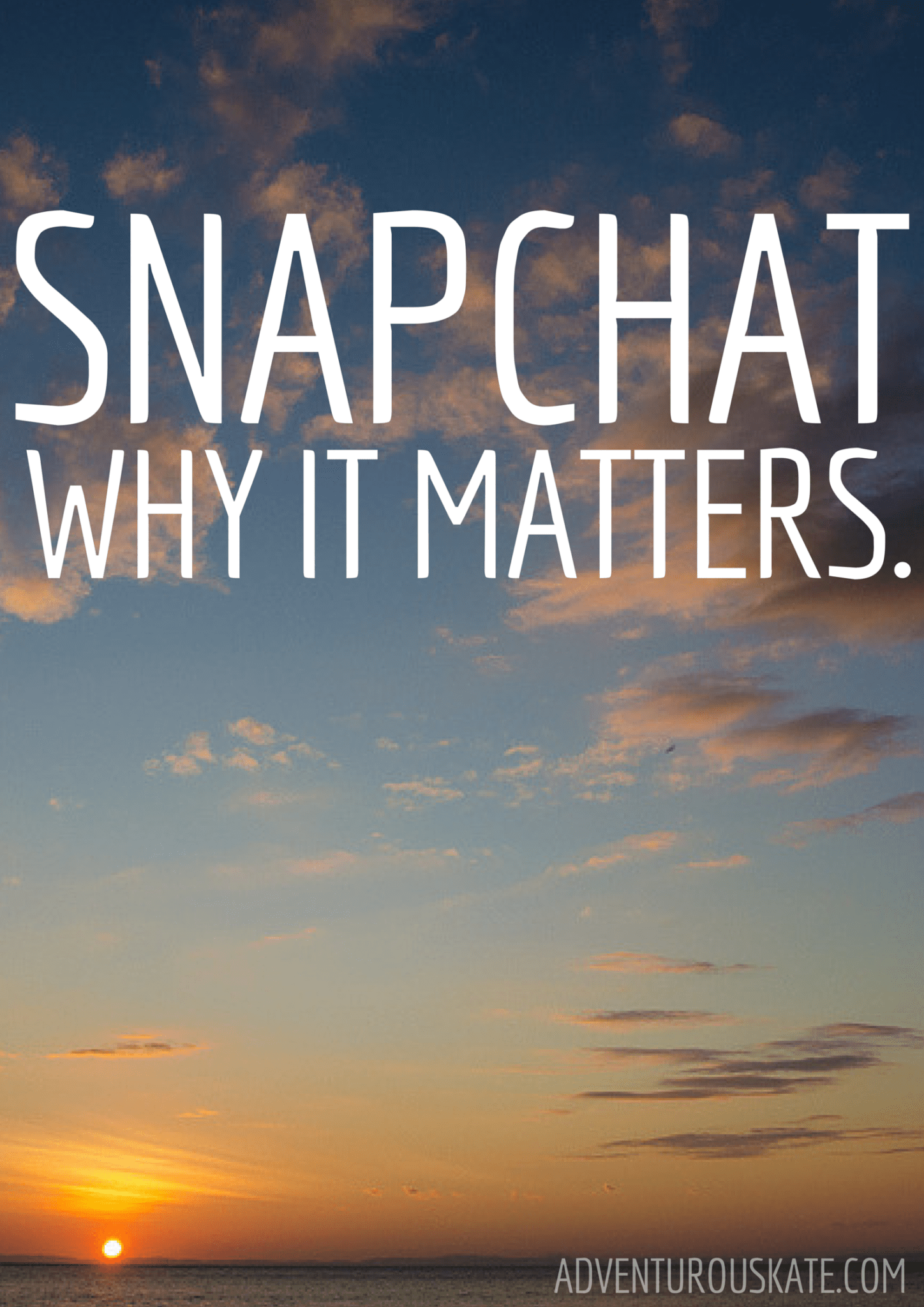 Get email updates from Kate
Never miss a post. Unsubscribe anytime!