Adventurous Kate contains affiliate links. If you make a purchase through these links, I will earn a commission at no extra cost to you. Thanks!
"Why you no have boyfriend?"
The first time I'm asked this question, I'm on the overnight train from Bangkok to Ubon Ratchathani, the only foreigner in the car.  I'm taken aback by the older woman's question and simply smile and giggle.  Thankfully, this is a very Thai answer, and it suffices.
I knew this question would be coming at some point. But during my first seven weeks in Asia, I was traveling with male friends almost the entire time!  Of course nobody asked me.
Now, I'm on my own in remote southern Laos, a region that receives few solo female visitors.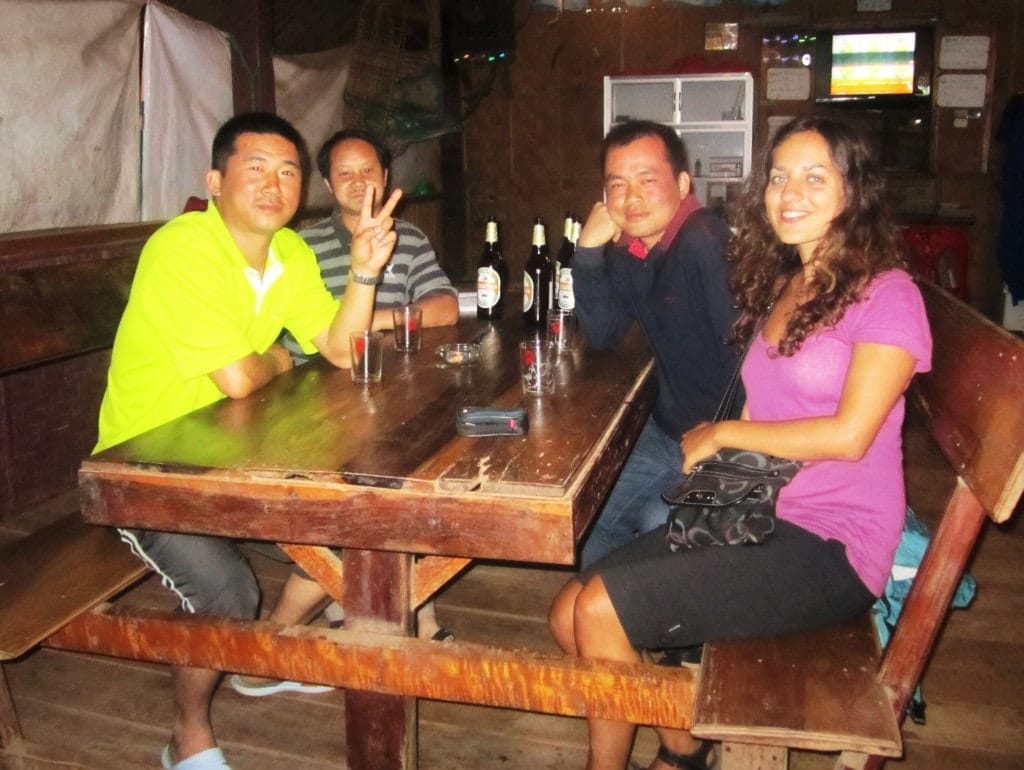 In Tat Lo, a tiny town on Laos's Bolaven Plateau, three men from China's Yunnan Province see me eating alone and invite me to have a beer with them.  They're quiet, shy, and appear to be harmless.  Still, as a solo female traveler, I'm aware of the power dynamics involved: three men are buying a drink – and, it later turns out, a whole meal – for a foreign woman traveling on her own in a small town.
We toast everything under the sun, taking a sip each time.  Then the question arrives:
"You no have boyfriend?" one of the men asks me.
"Yes, I have boyfriend," I say, reciting the scenario I just invented a few minutes ago.  "He is in Thailand now."  I open my iPhone and show them a picture of me with one of my male friends.  They ahh in approval and no further questions about my romantic status are asked.
I've always sworn that I won't pretend to be married while traveling.  In my mind, lying about one's marital status from the get-go, or wearing a fake wedding ring, creates more problems than it solves.  But pretending to have a boyfriend in the background on occasion makes extremely complicated conversations a lot simpler.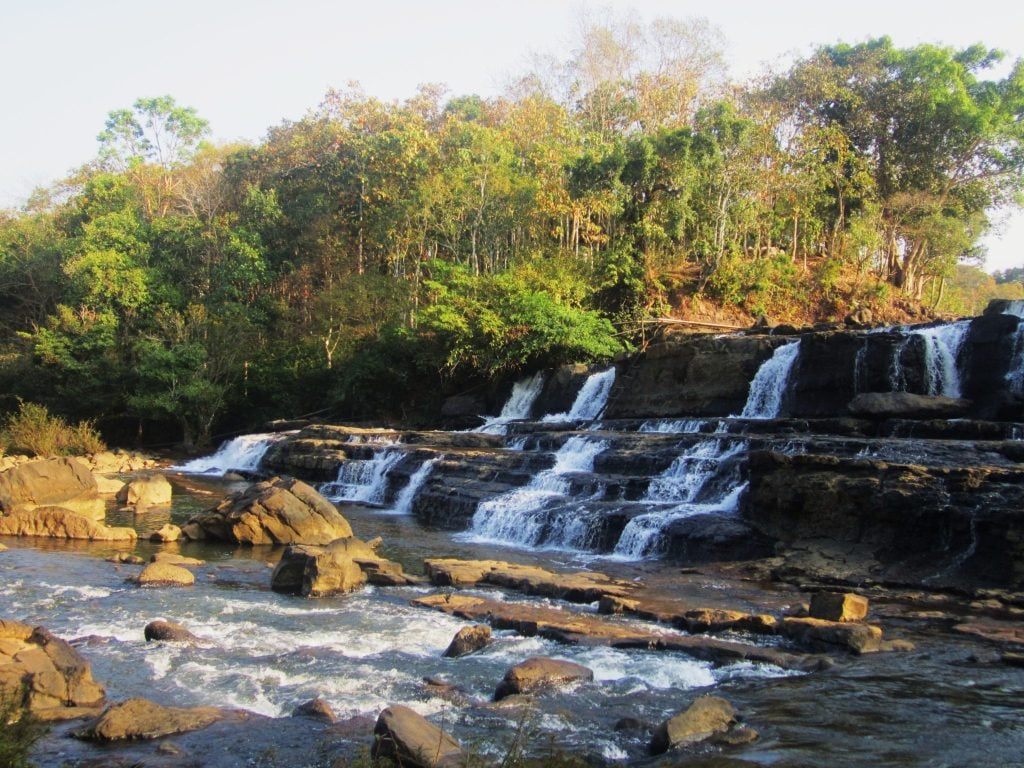 I sit down at a restaurant in Pakse, eager for some laap and sticky rice.  A woman comes up to me, smiling widely.  "You have husband?"
"No husband," I say, smiling back.  "I am alone.  Happy."
"He is happy you no have husband."  She points to the man sitting behind her.  He wiggles his fingers at me, smiling a gap-toothed grin.
Ack.
"But I have boyfriend," I quickly say.  "He is in Thailand now."  I whip out my iPhone to show the same photo to the woman.
This strategy works until I arrive on Don Det, one of Laos's Four Thousand Islands (Si Phan Don).  This region is much more popular with backpackers than Pakse and the Bolaven Plateau, though solo women are still rare.
"You are alone?" the young male guesthouse worker asks me.
"Yes, I am," I say.
"You no have boyfriend?"
"My boyfriend is in Thailand right now."
"But you no have boyfriend in Laos right now!" he laughs.  "Maybe me?"
Looks like I need to tweak my story.
Have I ever felt in danger?  Absolutely not. Have I felt uncomfortable?  Yes, occasionally.
I find that creating a simple story of a faraway boyfriend defuses the situation, lets locals see me in a socially acceptable light, and allows us to get back to better conversation topics: our lives, our families, and how much I love Lao food.
Get email updates from Kate
Never miss a post. Unsubscribe anytime!