Adventurous Kate contains affiliate links. If you make a purchase through these links, I will earn a commission at no extra cost to you. Thanks!
The other day, I received an email from my friend Marie, a former coworker of mine. She's getting married in December and she's looking for a winter honeymoon destination.  Here are the details:
We are able to travel between December 18 or 19, 2010 and January 2, 2011 and I think we want to go to Europe.  My feeling is that a beach is an easier quick vacation that we can do anytime and we should take this chance to go somewhere a little more cultural and exciting.  Any ideas for European destinations that would be fun at that time of year?  I think we could fit three spots during that time.  I'd love to hear your advice or suggestions of some resources to use.
Do I have ideas?!  Only about a million!  Here are a few winter honeymoon ideas:
Perfect Winter Honeymoon Destinations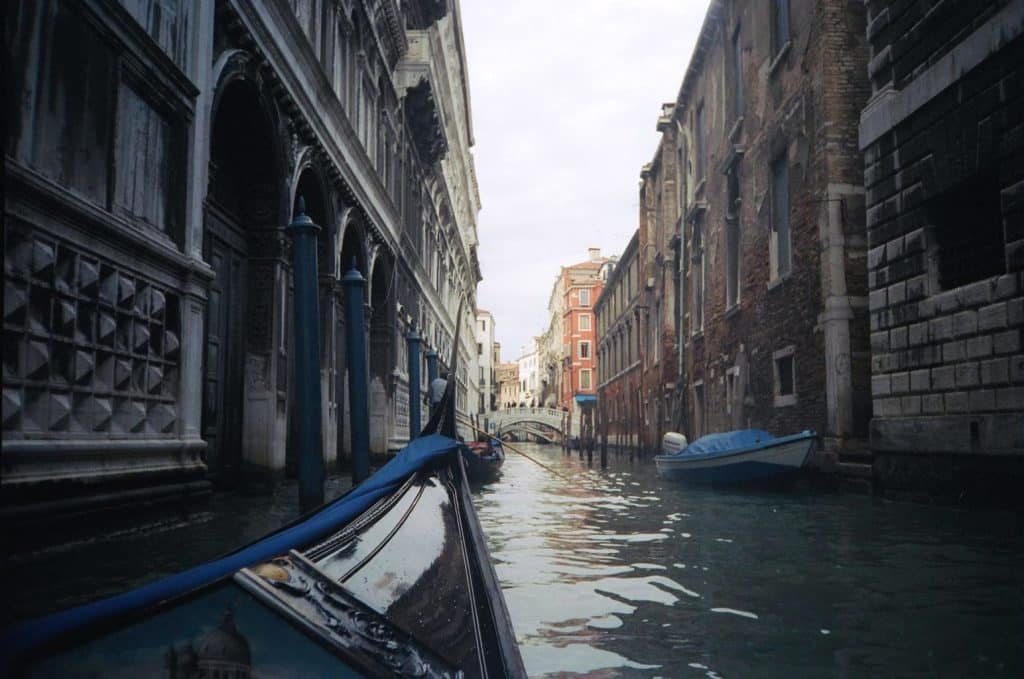 Venice. I ALWAYS push for people to visit Venice during the winter.  I've been both during the winter and the summer, and winter is SO much better — it's dark, gray, misty, and intensely romantic.  That's EXACTLY the way Venice should be seen — not when it's hot, sticky and crowded.  Plus, there are far fewer tourists in winter.
Having one of the world's most romantic cities to yourselves, where the main activity is exploring the neighborhoods and enjoying each other's company — what could be a better honeymoon than that?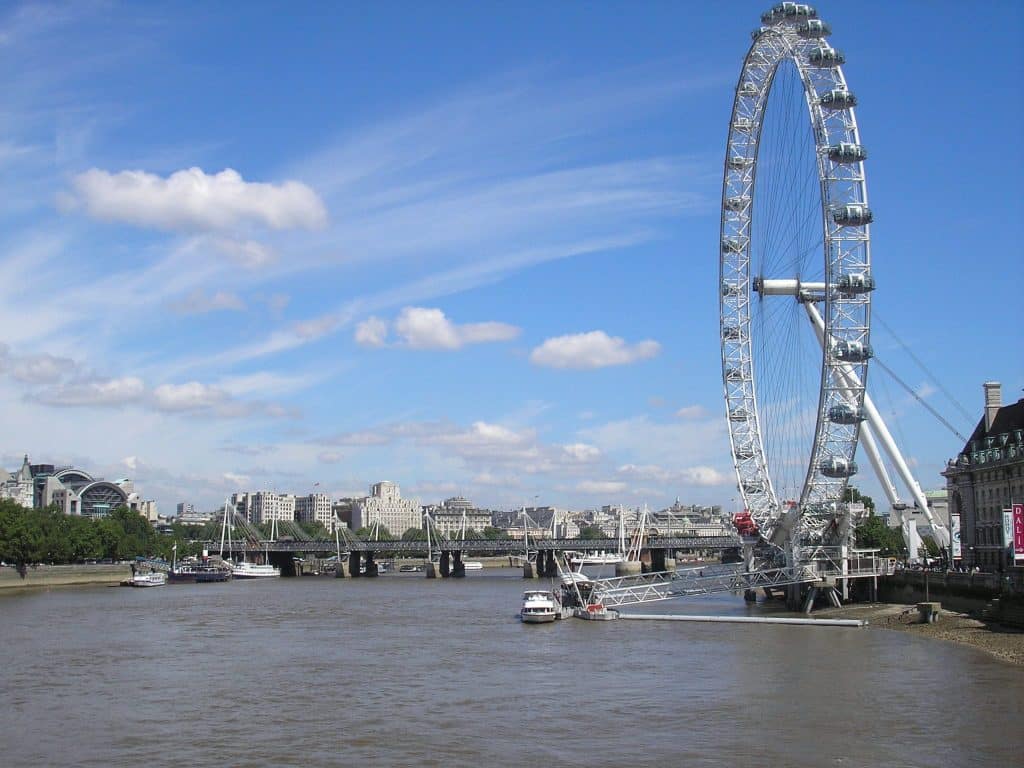 London. So much culture, and so many ethnic cultures represented, a trip to London could be like taking a trip around the world.  That means that you'll find plenty of things to do on Christmas!  London has top-notch theatre, museums, restaurants (seriously!) and fascinating neighborhoods.  And winter won't slow it down.  (Unless it snows six inches, in which case the city will freak out and shut down, like it did this year.  But that happens very rarely!)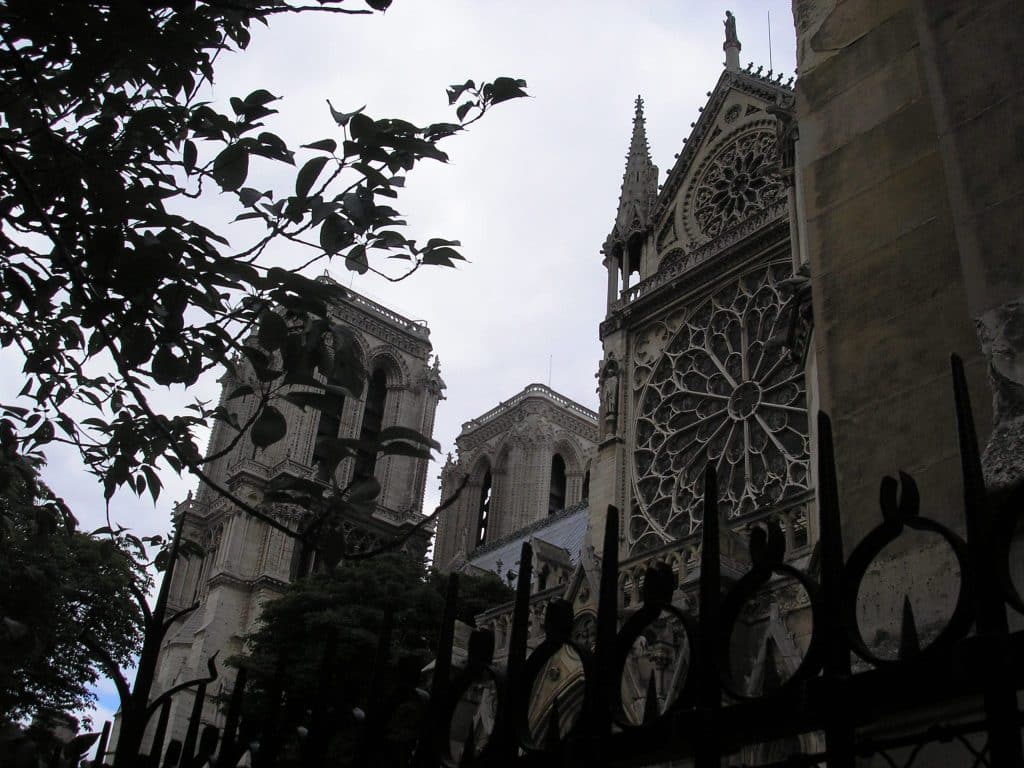 Paris, Paris, Paris. Absolutely gorgeous, vibrant and romantic any time of year.  Paris has everything — food, fashion, art, sights to see, off-the-beaten-path finds, and an incredible party scene.  And there is PLENTY of delicious comfort food for winter — oh, the cassoulet alone…And if you go in winter, be sure to watch the ending of Something's Gotta Give beforehand!
Amsterdam. Despite its party reputation, Amsterdam is a perfect destinations for all kinds of travelers: culture mavens, art aficionados, Harold and Kumar, shopaholics, history buffs and more.  Amsterdam is so diverse, you can build any kind of honeymoon you'd like to have.
Three-City Winter Honeymoon Destinations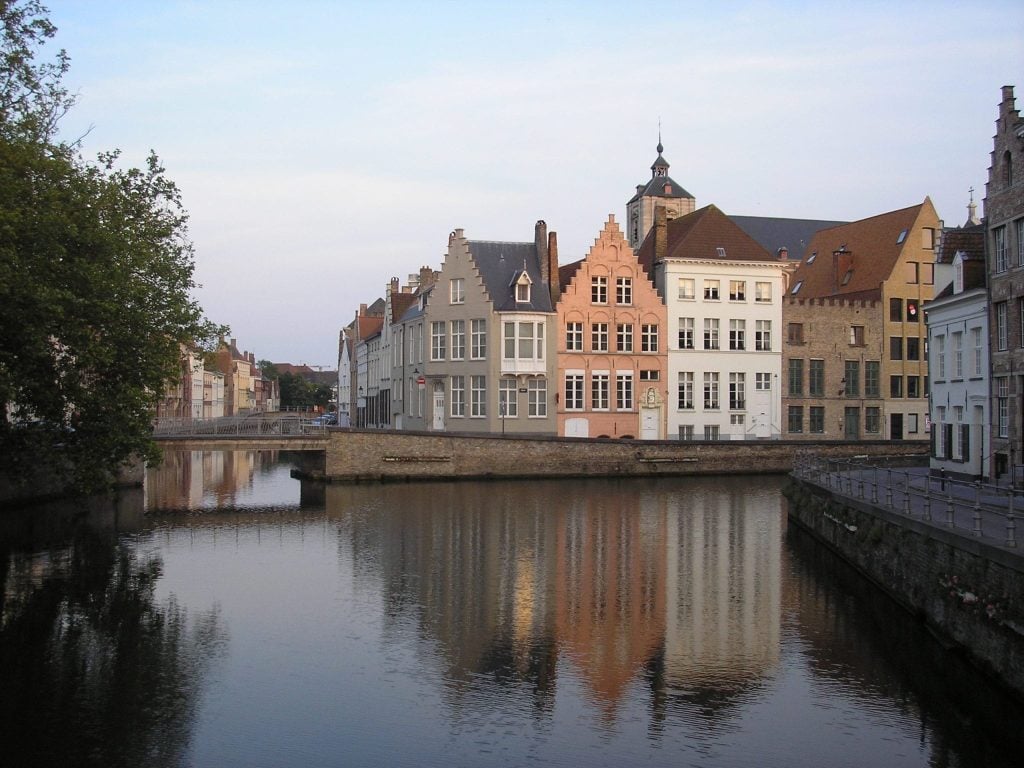 Paris, Belgium and Amsterdam.
Paris and Amsterdam make perfect bookends for a winter honeymoon in Europe.
In Belgium, I'd recommend spending most of your time in romantic Bruges (pictured above), plus some time in Brussels.  You could also add a day trip to either Ghent or Antwerp.  The beauty of Bruges will blow your mind.  Be sure to drink beer and eat chocolate and moules frites!  (Just be careful with Bruges' local liqueur, jenever.  It tastes like apple juice and hits you like a truck.)
Best of all, these cities are short train rides apart.  If you wanted to add or substitute destinations in either direction, I'd suggest London, Cologne or Luxembourg.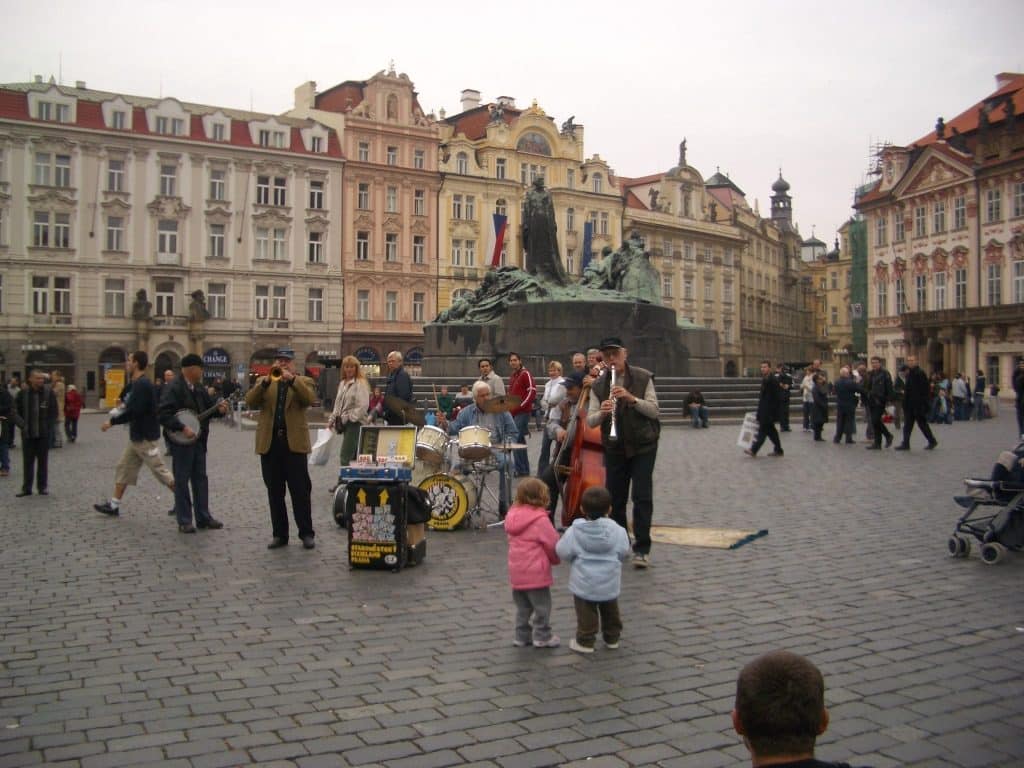 Budapest, Vienna and Prague.
This would definitely be one of the more economical options.  Prague (pictured above) and Budapest are very cheap destinations compared to most of Europe.
In Budapest, feast on savory stews and chestnut desserts.  It shocked me how delicious and varied Hungarian food is.  Relax in one of the many baths, and pay homage to the white chocolate statue of Michael Jackson in nearby Szentendre.
In Vienna, spend your days and nights in cafés and concert halls, museums and nightclubs.
In Prague, enjoy the quirks of the city: the hot wine, the kooky museums, the fun city tours, the castles, and the fact that beer is cheaper than water.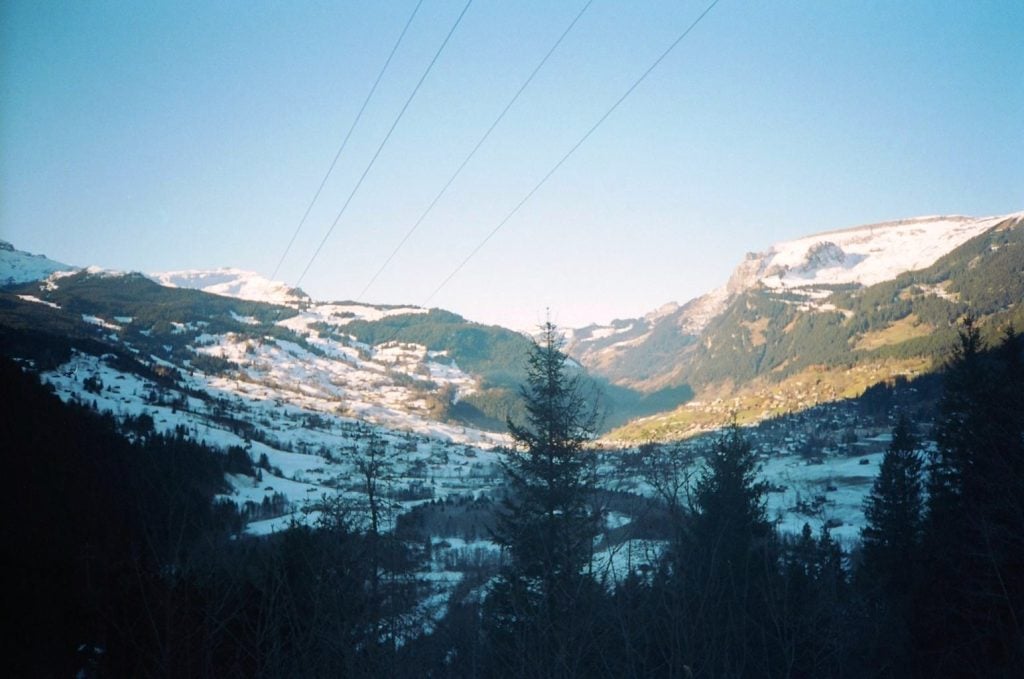 Munich, Zurich and Venice.
I have the feeling that Marie and her fiancé would enjoy the beer halls of Munich immensely, in addition to the amazing sights the city has to offer!
If you'd like to ski, you could easily replace Zurich with a ski destination in the Alps, like Innsbruck, St. Moritz or, if you're adventurous, my beloved Interlaken (pictured above)!  You can ski, hike, climb ice, snowshoe, go paragliding (I did!), go canyon jumping (I did!), or even skydive!
Finally, end in brilliant and romantic Venice.
A Few Other Winter Honeymoon Ideas…
If you're ballsy, I'd suggest flying Icelandair and doing a short stopover in Iceland.  I say ballsy because this is the darkest time of year there — but this is the best time of year to see the Northern Lights.
I always recommend Italy, but I don't recommend Italy around Christmas because much of the businesses tend to shut down for the holiday.  Visiting small, family-owned businesses is one of the great pleasures of visiting Italy, and I wouldn't recommend a long trip to Italy during Christmas for that reason.  However, I don't think this would be as much of an issue in Venice or one of the bigger cities.
While I usually travel by budget airlines in Europe, I wouldn't recommend this unless you were carrying on a small amount of luggage.  If you plan to do this, please do, and feel free to fly from London to Venice to Prague to Amsterdam!  But if not, stick to trains.  Budget airlines hit you HARD with baggage fees.
Either way, you're smart to reconsider a beach vacation.  The week between Christmas and New Year's is the busiest and most expensive week at beach resorts in Mexico and the Caribbean.
Hope you two have a FANTASTIC wedding and honeymoon!
Get email updates from Kate
Never miss a post. Unsubscribe anytime!