Adventurous Kate contains affiliate links. If you make a purchase through these links, I will earn a commission at no extra cost to you. Thanks!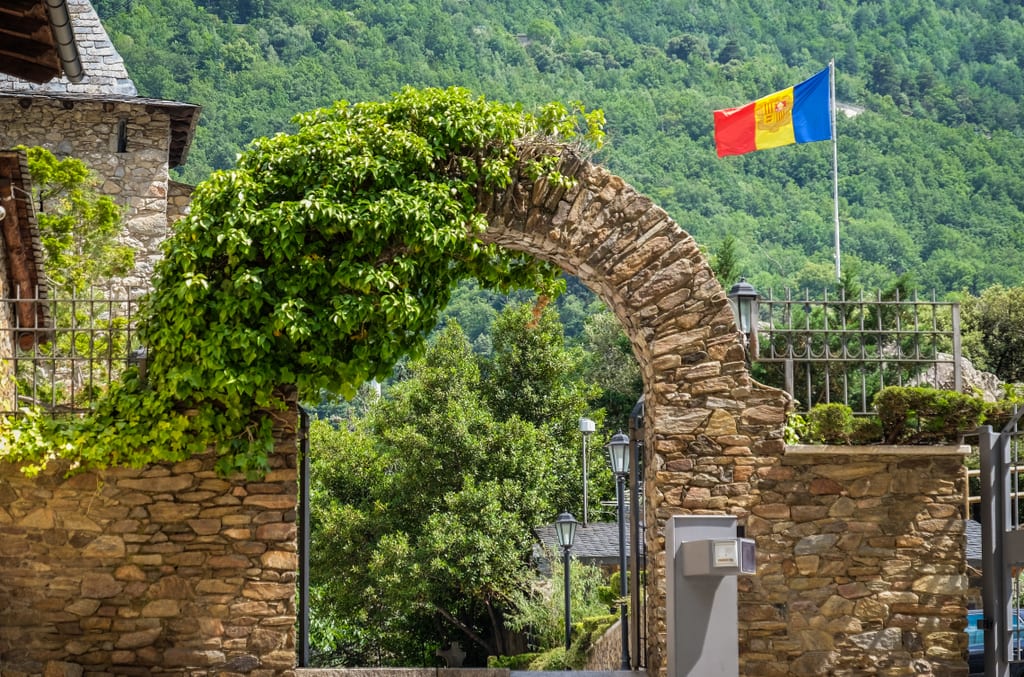 The mysterious country Andorra wasn't on my original itinerary for Europe this summer. From my launch pad in Copenhagen, I planned to head to Athens, then upward into Albania and through the Balkans until I arrived in Belgrade.
In fact, I had no flights booked until two weeks before I arrived! But then after learning that my friend Becki wouldn't be in Athens during my visit, I decided to look around, use Skyscanner to "fly to anywhere" from Copenhagen, and see which cheap destinations popped up.
There it was. Barcelona for only $60, then on to Santorini, direct (!), for $70. BOOKED.
Now, Barcelona and I have a complicated history — after two trips, I still didn't really enjoy the city. But with a visit timed for summer sunshine (unlike my previous two rainy visits) and friends in town, this would probably be my best chance to enjoy the city. And all the things I love about Spain: jamón ibérico, cava, late nights, flamenco music played on the guitar.
But those weren't the only reasons. A temptation lay just three hours away, nestled in the Pyrenees.
Andorra. An entirely new country. And for a girl on a quest to visit every country in Europe, a pull I couldn't resist.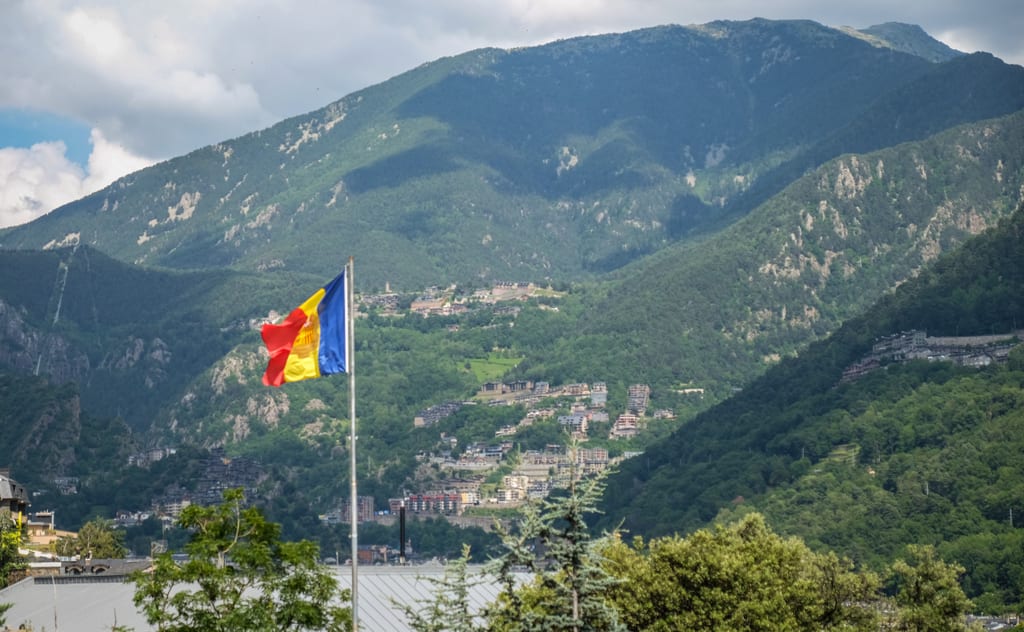 A Mountainous Micronation
Andorra is one of the smallest countries in Europe, sandwiched between Spain and France in the Pyrenees. The currency is the euro, though Andorra isn't part of the EU. Catalan is the official language, though signs everywhere have French, Spanish, and English as well. Andorra's claims to fame? Excellent skiing and super-low-tax shopping.
It didn't take long to figure out that Andorra was a three-hour bus journey each way from Barcelona. Though six hours on a bus was a lot for one day, I could make that work for a solo day trip — I had a slew of books to read on my Kindle Paperwhite!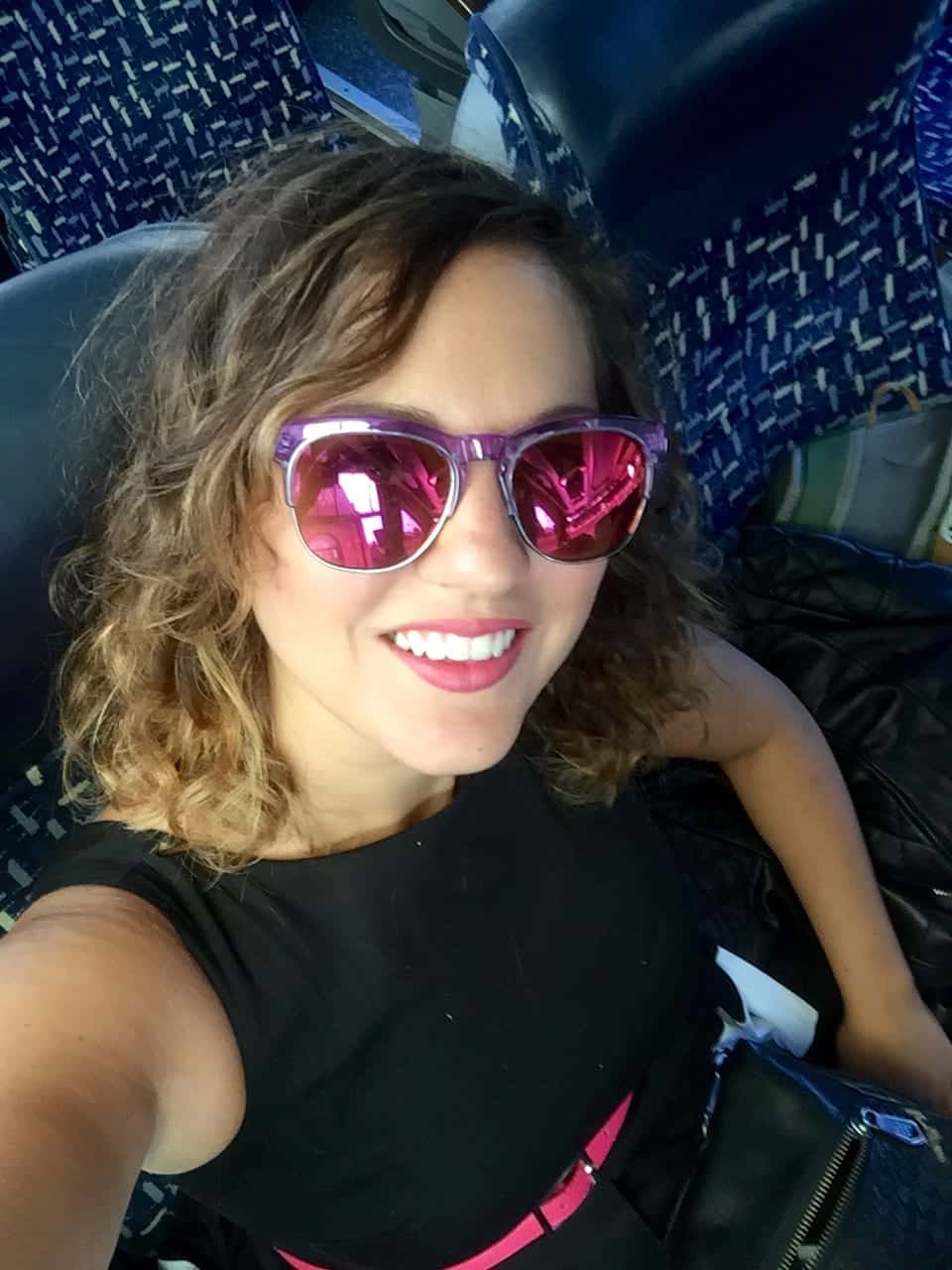 (Little did I know that a month later in Albania, I'd be wishing I had as comfortable a bus ride as I did here! And yes, I did bring multiple pairs of sunglasses on a single day trip…)
After cresting through valleys, hills, and then the mountains, we entered the tiny country and its tinier capital, Andorra la Vella. I crossed through Central Park (mostly covered with children's play structures) and headed uphill toward the old town, where I thought I'd find the prettiest buildings and get the best shots.
First thing I saw? Andorra's library. And in front of that library:
What?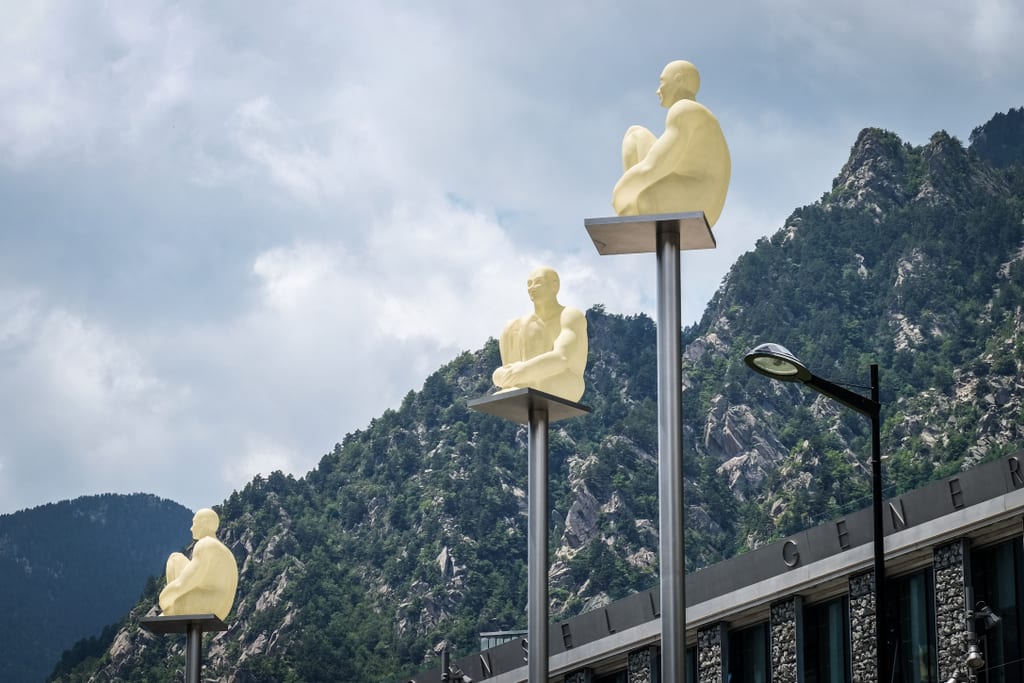 I couldn't figure out whether these were Buddhas or simply bald men, and even online research didn't turn anything up — but I was beginning to see what a quirky destination Andorra was.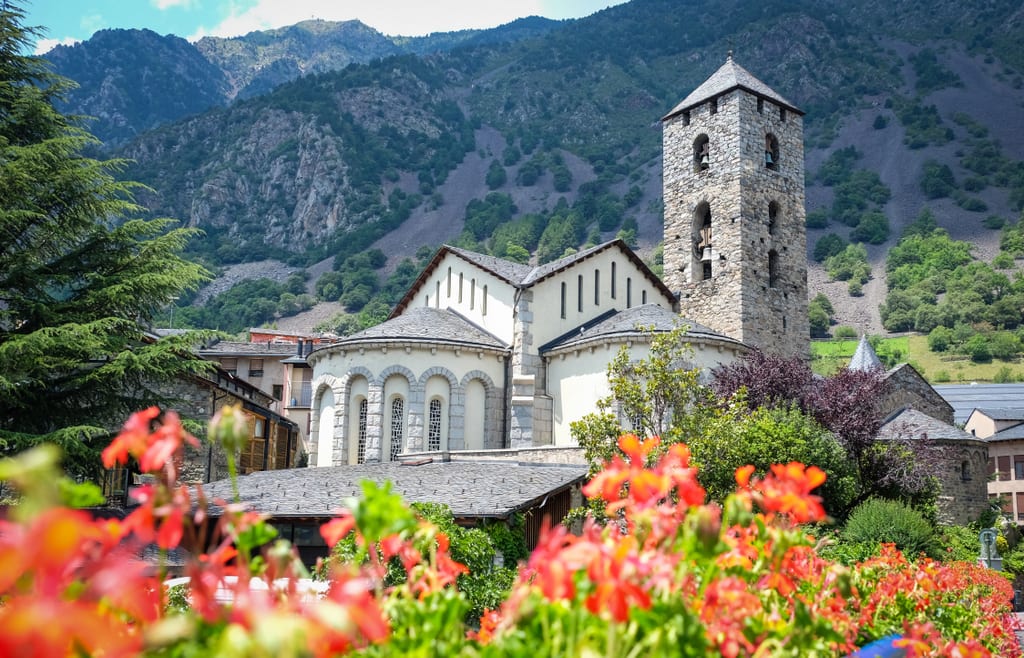 And beautiful. This bell tower dates back to the 12th century, though the rest of the church was built later.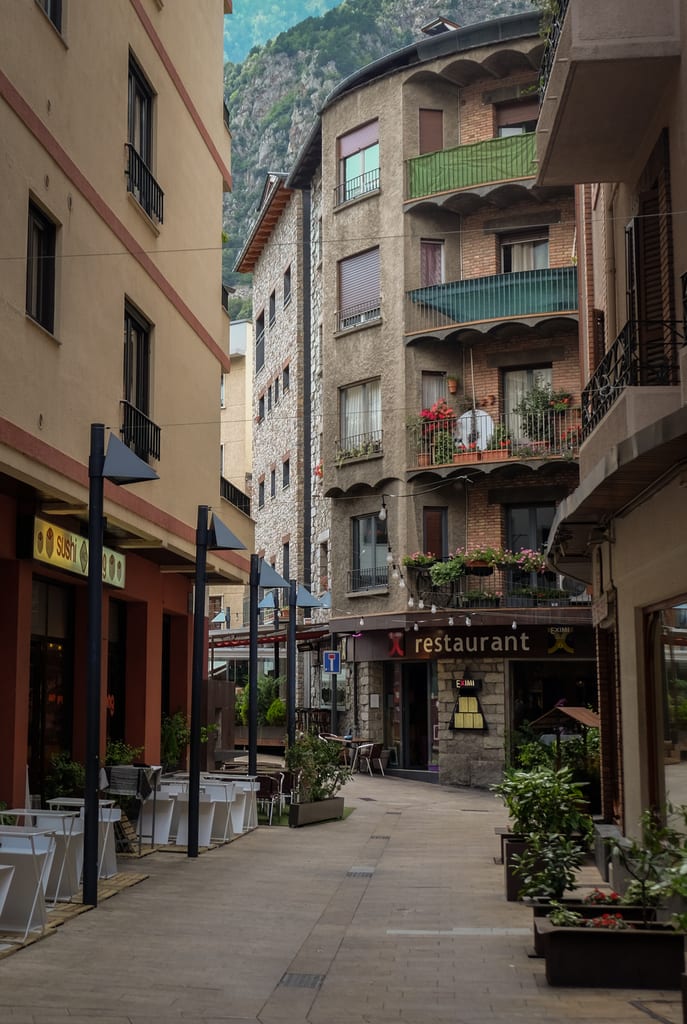 The streets of Andorra la Vella were fairly standard European, with a faint 70s motif.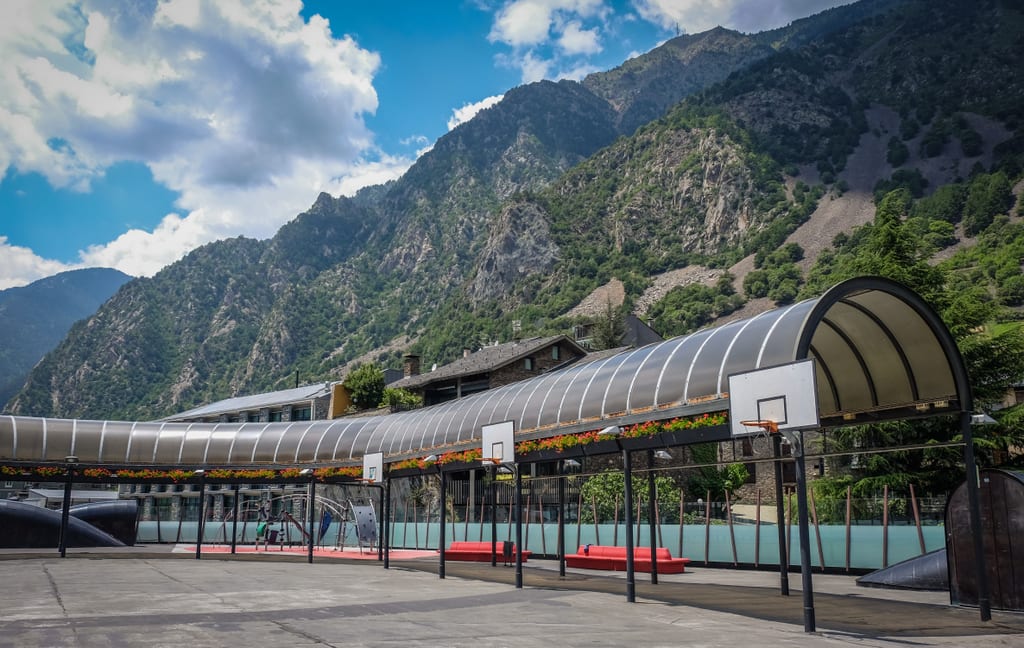 And a basketball court with several baskets, featuring — flowerboxes? Well, to each their own.
Probably the craziest thing? I ordered gazpacho and a salad for lunch from a restaurant on a plazza. The salad came with TUNA AND KIWI. TOGETHER.
The kiwi went uneaten.
The old town was nice to walk around for a few minutes, but it was very small. You don't need much time to see it.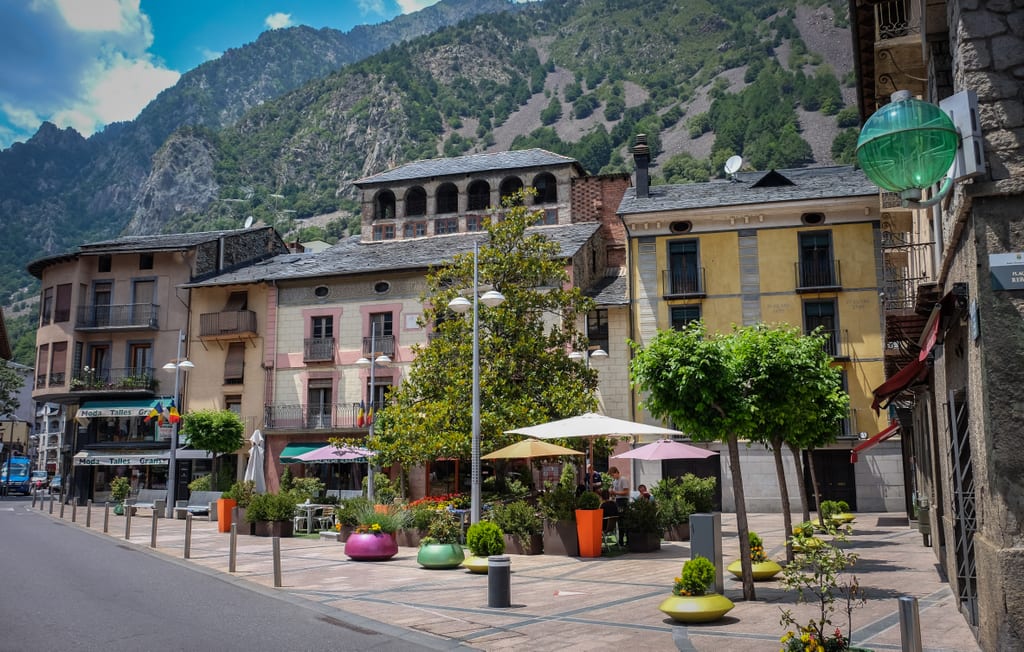 Shopping? Meh.
"Well, at least there's shopping," I muttered to myself as I headed down from the old town to the commercial zone. At least I could stroke a lot of Prada handbags I couldn't afford.
Until I found out that there was no Prada in Andorra. Not even a department store that carried Prada products. It turns out that if you want to buy products from top designers — Prada, Gucci, Chanel, Louis Vuitton, Alexander McQueen, etc. — it will have to be either fragrances or sunglasses. That's it.
(Regrettably, I somehow have zero photos of the shopping district of Andorra la Vella. Not sure how that happened — I could have sworn I took a few. Probably just snapchatted them.)
In some of the shopping areas, second- and third-tier designers are more common. Michael Kors handbags are everywhere (side note: aren't Michael Kors handbags all over the clearance racks in America lately?). Guess accessories fill the stores. Levi's jeans, Benetton sweaters, Adidas activewear, and Nike sneakers can be found in lots of different malls. Many of the items were the kind of products you'd expect to see in outlets, not regular stores, only they didn't seem to be discounted much.
Not exactly what I had envisioned.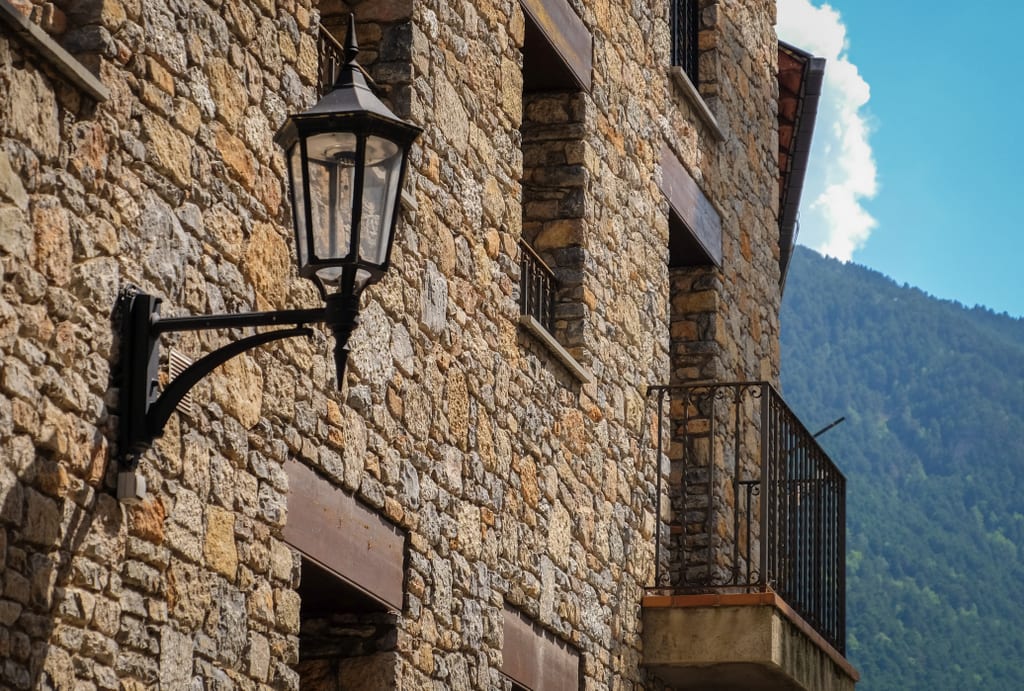 I should add that Andorra la Vella is not the only option for shopping in the country. There are several malls in Les Escaldes, just next door to the capital. But I went through their shop listings and it's more of the same.
Turns out that Zara was the best place to shop by far. And I like Zara, but I didn't expect it to be the pinnacle of the Andorran shopping experience.
I know how snobby this sounds. Believe me, I don't turn up my nose at anything that isn't designer! Have you seen what I wear?! I just figured that a place famous for being a "shopping paradise" would have at least a few designer boutiques where I could ogle the merchandise.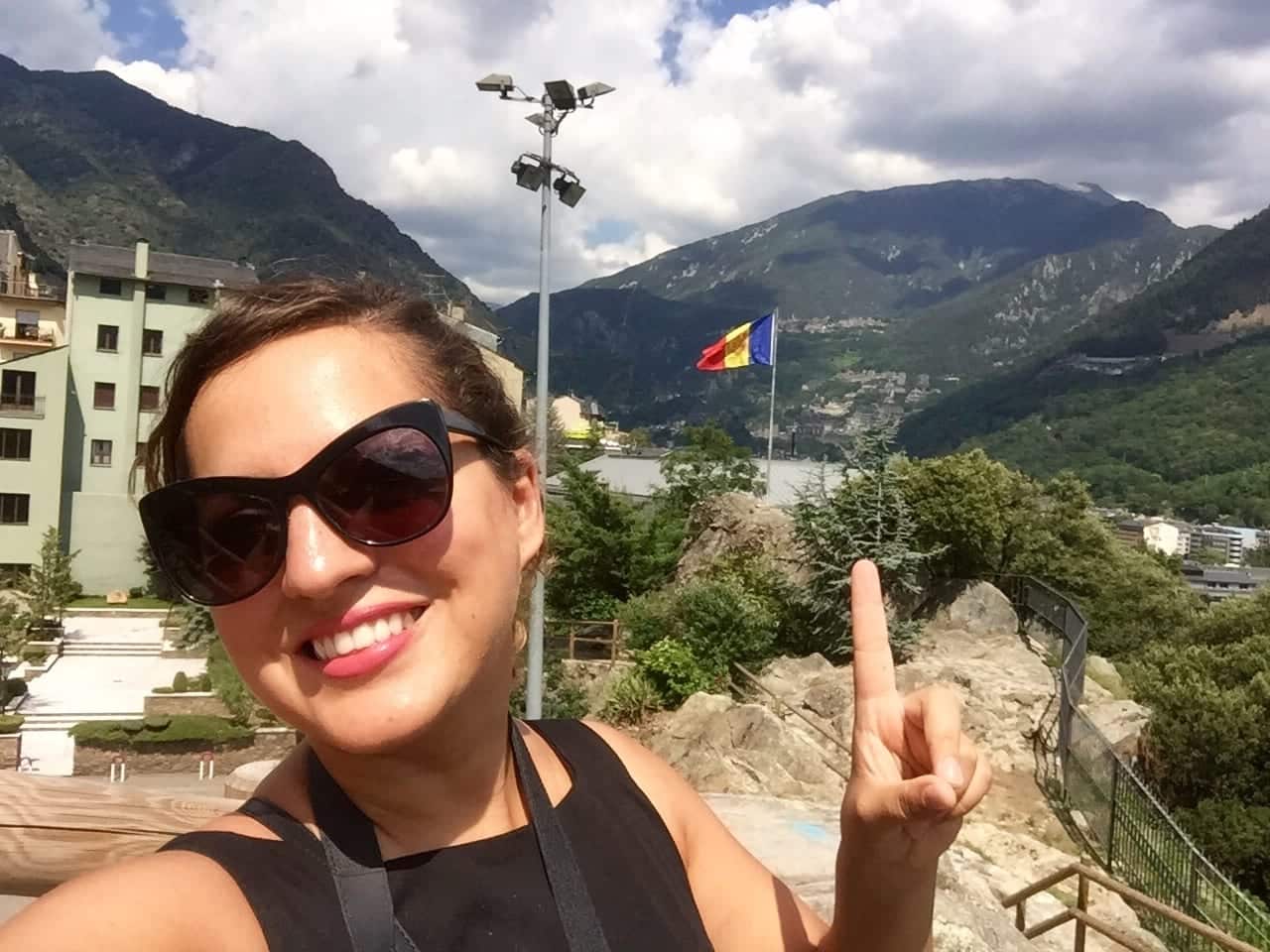 The Takeaway
A day trip to Andorra la Vella? Not worth it unless you're counting countries. I found the city to be boring; I found the shopping to be subpar. It's not a micronation thing; Liechtenstein and San Marino have far more to offer within their tiny confines.
That said, I might have had more fun if I had booked this Andorra day trip from Barcelona that includes the French village of Ax Les Themes and the Spanish village of Baga. It seems like it would have rounded out the day better.
I don't regret my day trip to Andorra, but if you're spending time in Barcelona, you're much better off doing a day trip elsewhere. I recommend going somewhere in my beloved Costa Brava instead– think Besalù or Tossa de Mar or Girona. These destinations are closer to Barcelona and much more fun.
Please don't think I'm insulting the country. The Andorrans with whom I interacted were polite and friendly, and the surrounding landscape is beautiful. But in terms of day trip potential, Andorra la Vella falls a bit flat.
Now, if you wanted to do Andorra right in the warmer months, you would probably be best off renting a car and driving into the countryside. Andorra's lone UNESCO World Heritage Site is the Madriu-Perafita-Claror Valley, and it's home to really wonderful hiking trails and lakes.
Your best option of all? Come to ski in the winter. That's when Andorra truly shines.
---
READ NEXT:
---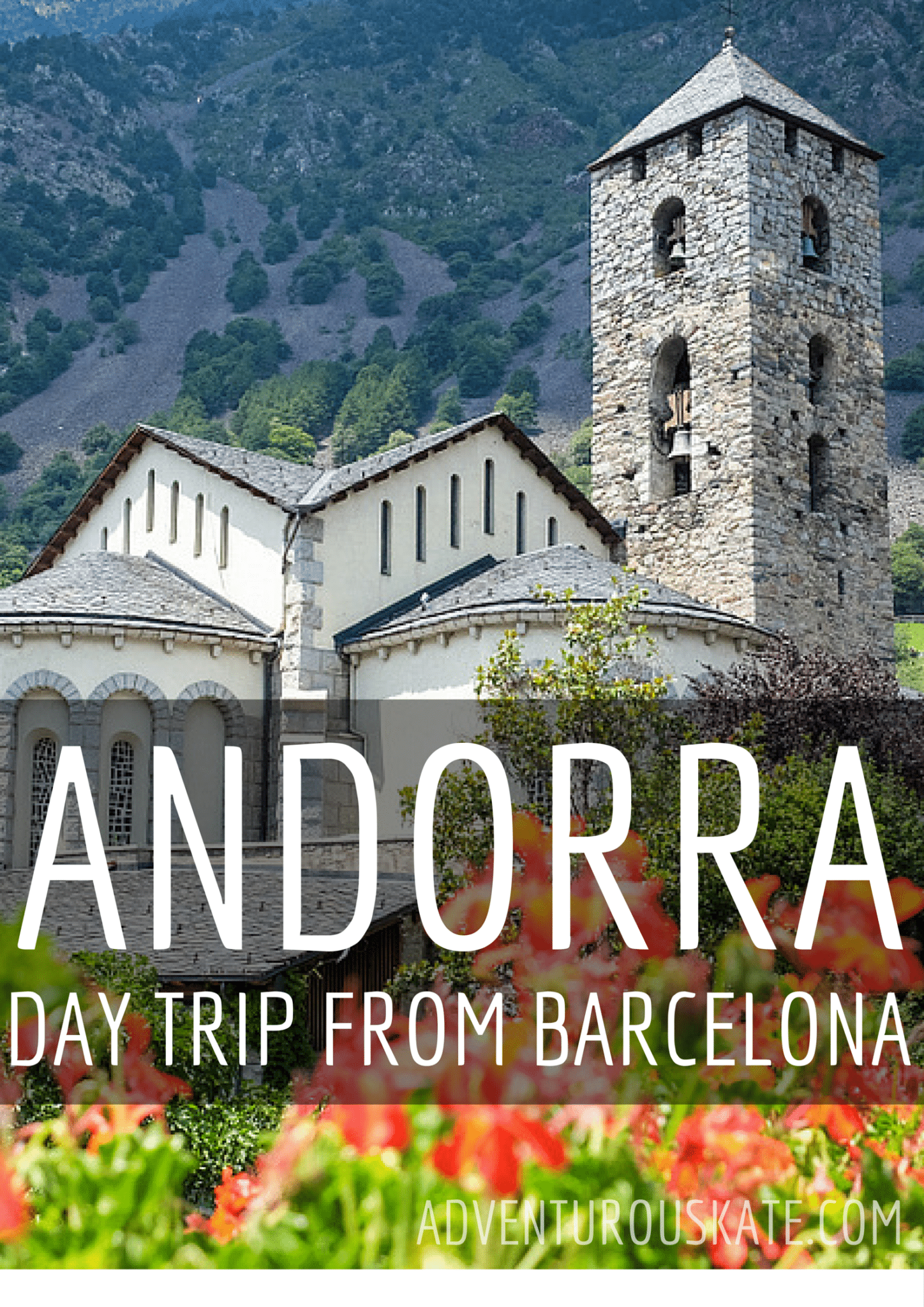 Essential Info: To get to Andorra from Barcelona, buses leave from Estación de Autobuses de Barcelona (Nord), or the north bus station. The station is across the street from the Arc de Triomf stop on the L1 Metro.

I bought my bus tickets online in advance from Alsa. The round-trip journey cost me €53.45 ($59 USD). One-way tickets cost slightly more if you buy them separately. The journey takes three hours and buses run several times each day.

Alternatively, join an organized day tour. This day trip from Barcelona includes stops in Andorra, France, and Spain.

If you decided to spend the night in Andorra (which I don't think is necessary), you can find hotels here. If you're staying in Barcelona, you can find hotels here.

As with any destination, I recommend getting travel insurance before you go. I never travel without it and always use World Nomads.
Would you travel three hours each way just to see a new country?
Get email updates from Kate
Never miss a post. Unsubscribe anytime!