Adventurous Kate contains affiliate links. If you make a purchase through these links, I will earn a commission at no extra cost to you. Thanks!
Following our New Year's Eve in Bangkok, my plan had been to go from Bangkok to Koh Chang and chill out on the beach before heading south for the Full Moon Party on Koh Phangan.
As usual, that totally didn't happen.
Chris and Jon had missed New Year's in Vang Vieng, but they were still determined to go to the Lao party town.  I knew I wanted to go to Vang Vieng — and I especially wanted to spend more time with Chris, Jon, Anthony and Mona.
So before we knew it, the five of us had jumped on an overnight train from Bangkok to Nong Khai, just over the border from Vientiane, Laos.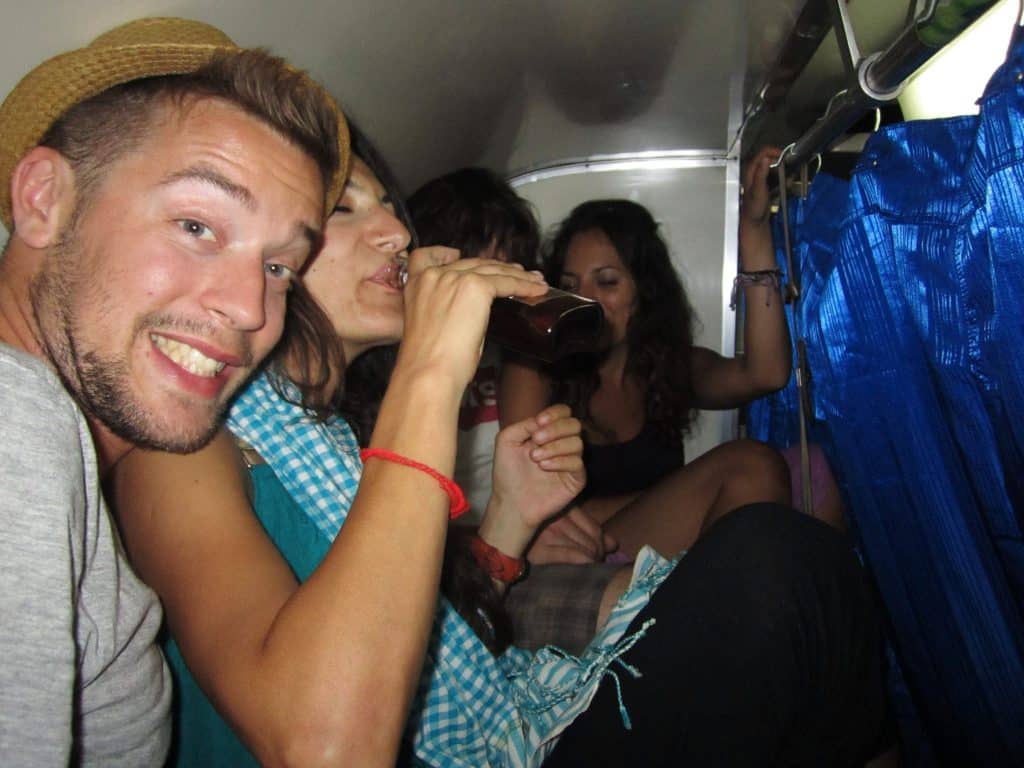 I had taken an overnight train in Thailand once before — from Bangkok to Ubon Ratchathani on my way to Pakse, Southern Laos.  I was the only foreigner on the train, I had to explain to a woman why I didn't have a boyfriend, and everyone went to bed by 9:00 PM.
This train couldn't have been more different. We were in a car of foreigners and beers were offered right away.  The bar car blasted Thai covers of "Kung Fu Fighting" and "Crocodile Rock," and people were dancing and goofing around.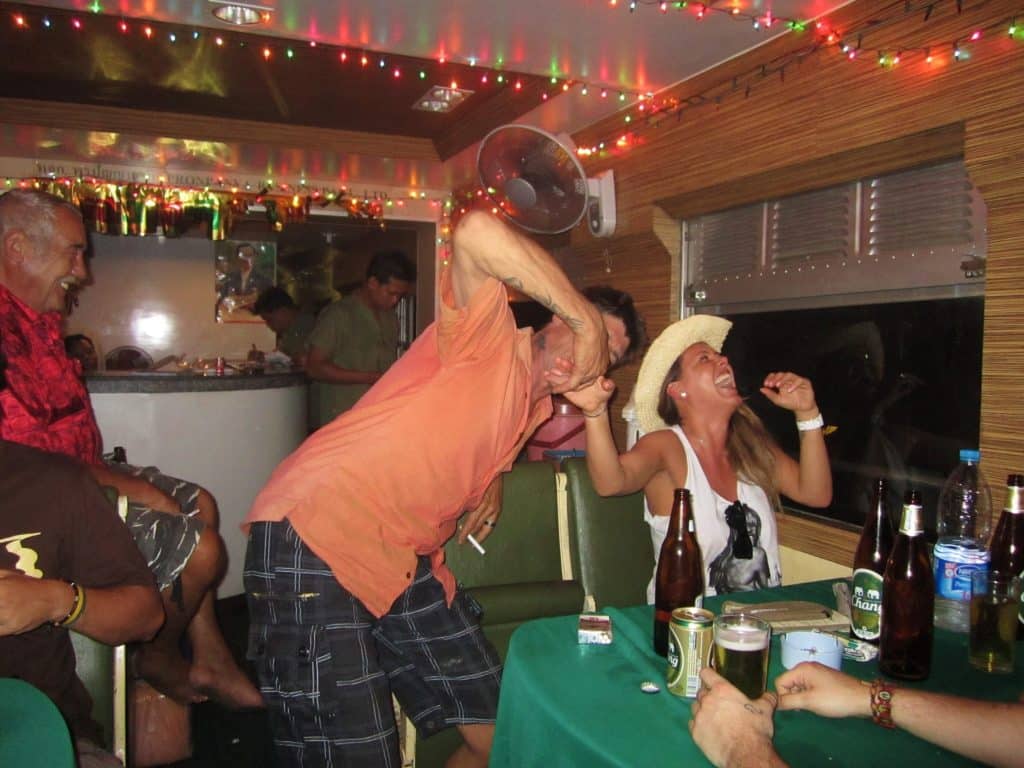 Add that to the bottles of Sang som that we had brought with us, just in case, and you have a recipe for a Thai party train.
For hours, we played endless games of "F*ck the Dealer" — the card game that we more or less played constantly — and enjoyed the Changs while covertly sipping the Sang som.  After midnight, the bar car closed down and we were promptly hustled out.
Which moved the party to the hallway…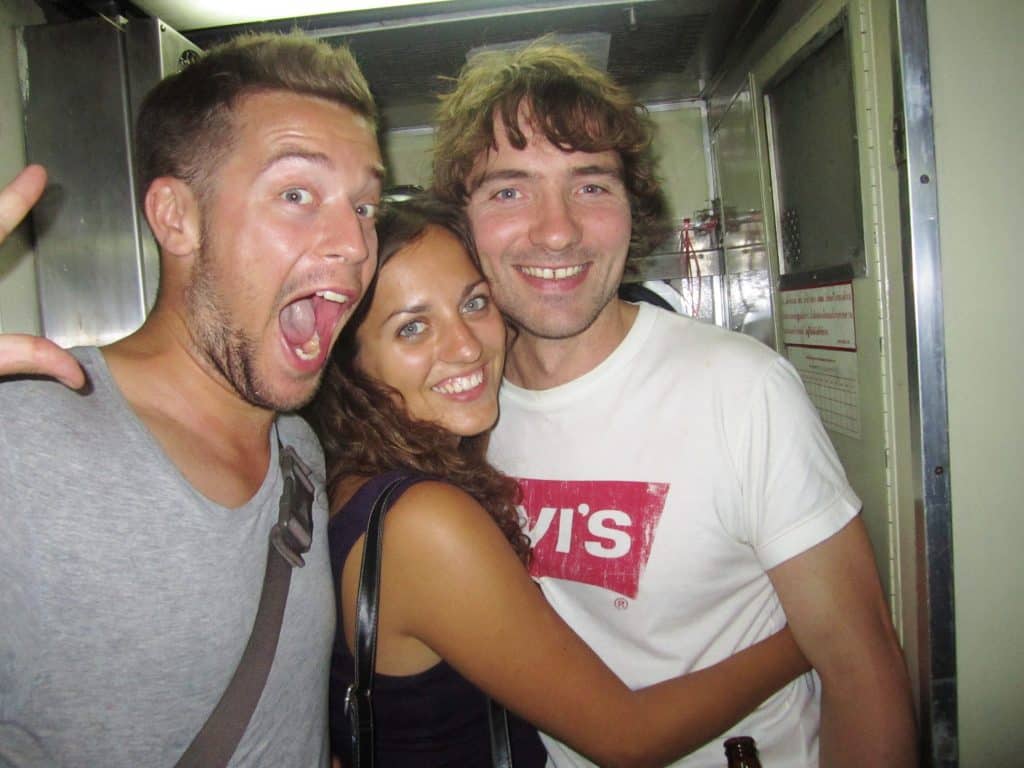 And after we were hustled out of there, we had nowhere else to go but our own beds.
And it was way too early to go to bed.
So we decided to see if all five of us could fit in the upper berth of second-class Thai train car.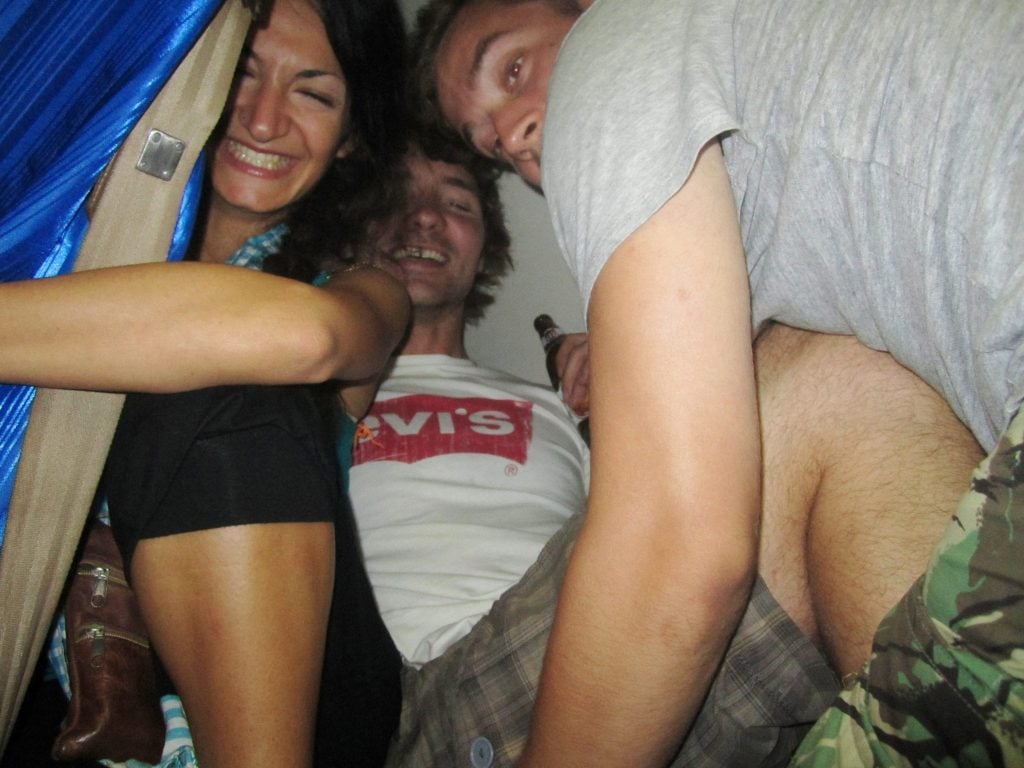 It took a lot of work and folding of body parts…
But you know what?  We were a smashing success!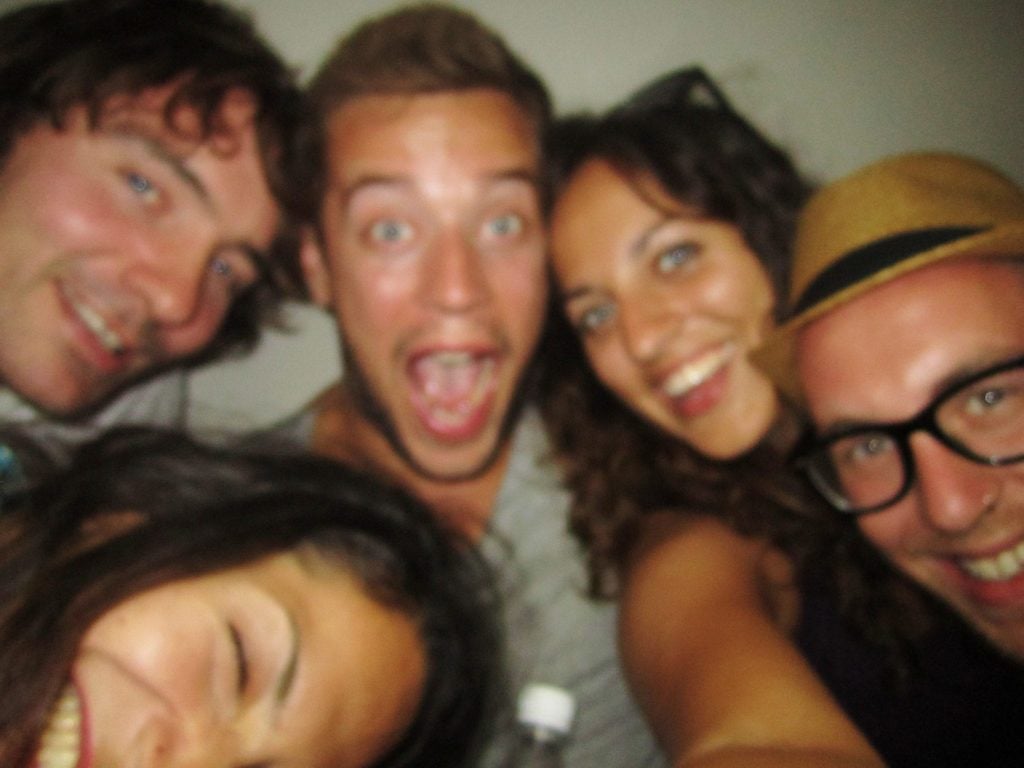 Five people in an upper berth?  Definitely possible.
We spent the rest of the night hanging out, finishing the Sang som, whispering to keep a low profile, and taking as many wacky pictures as we could.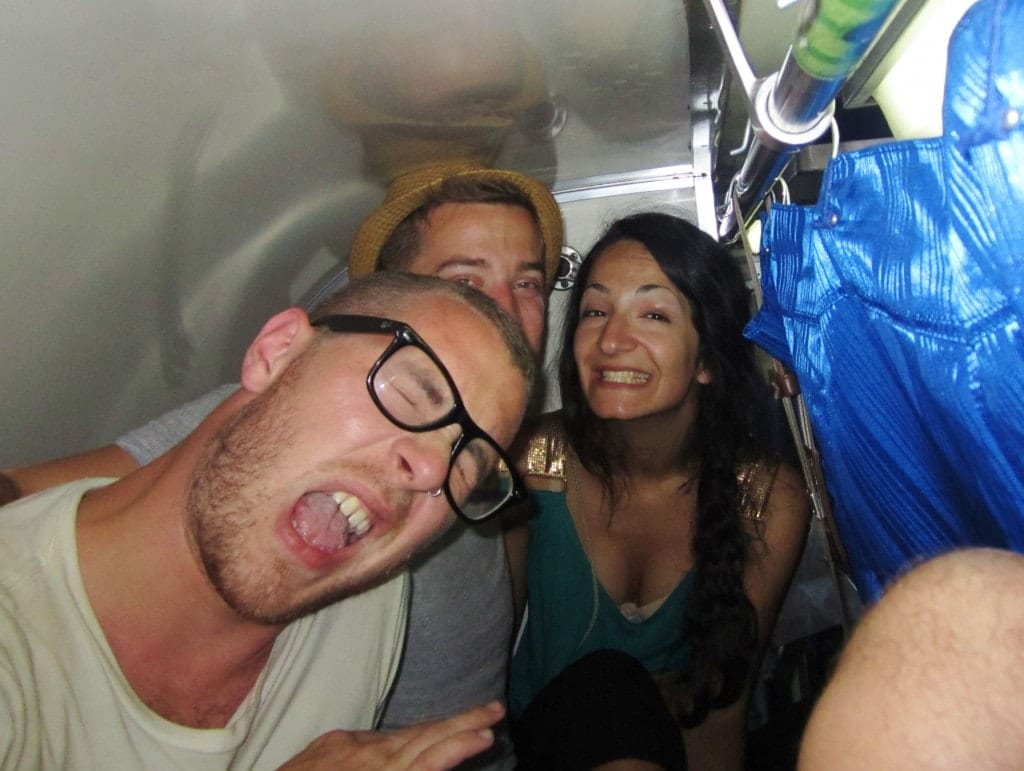 It was one of my favorite nights of the trip so far.  Seriously — look at these pictures.  Look at how happy we are.
I often mention how much happier I've been since I've been on the road.  And it's not just me.  Moments like these, nights like these, are little snapshots of just how happy it's possible to be.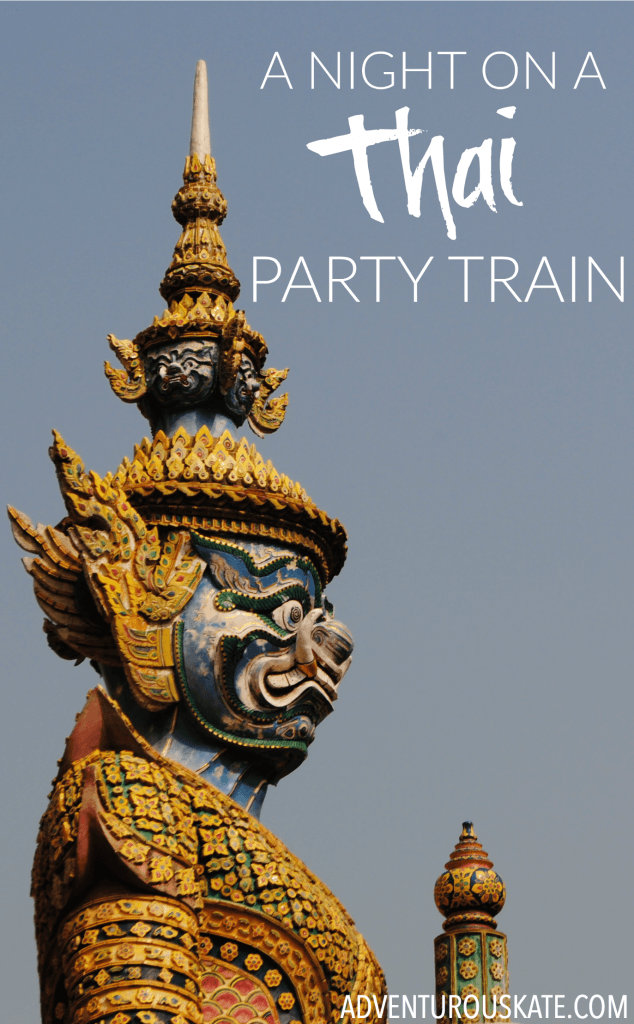 Get email updates from Kate
Never miss a post. Unsubscribe anytime!