Adventurous Kate contains affiliate links. If you make a purchase through these links, I will earn a commission at no extra cost to you. Thanks!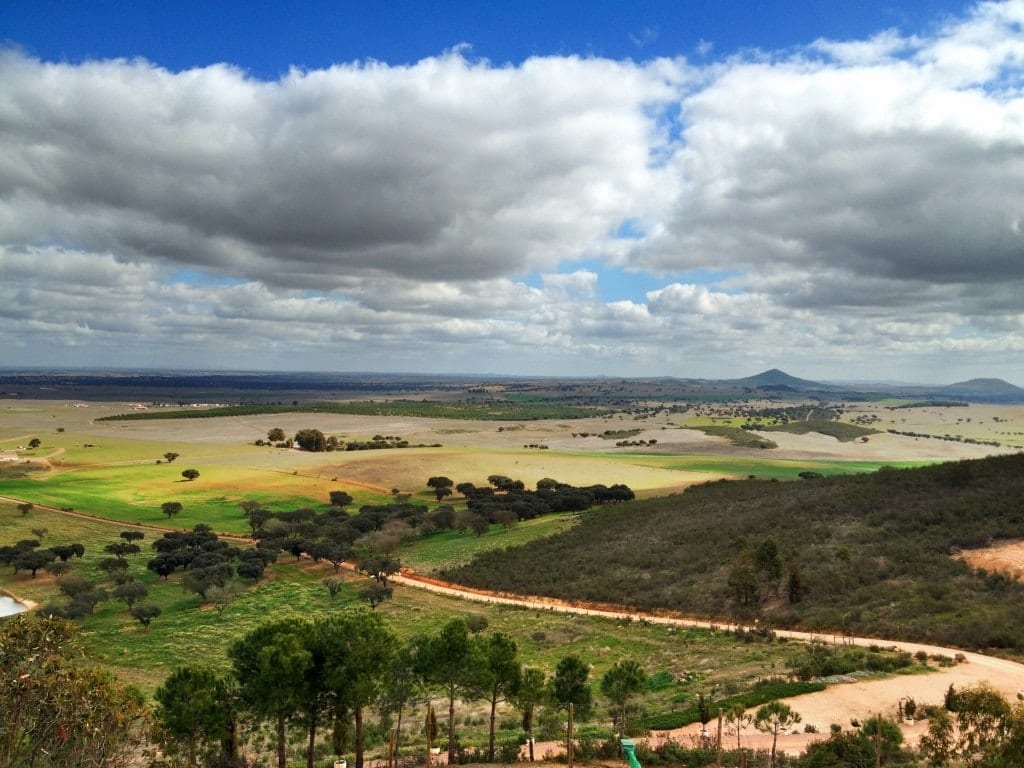 After landing in Paradise in Portugal, I knew my time at this lovely, low-key resort would include far more than just relaxing — I would be making my first-ever attempt of bird-watching.
Birdwatching — or birding — is the main attraction of the Quinta do Barranco da Estrada.  Frank, the owner, is a birdwatching expert, and since birdwatching is one of the attractions of the Quinta, he offered to bring me on one of his safaris.
Did I have birding experience?  None whatsoever.  (Though my first word was apparently "Here, birdy," so technically I might be more inclined than I think.)
The day began at 4:45 AM, and we would be spending ten hours out in the Portuguese countryside.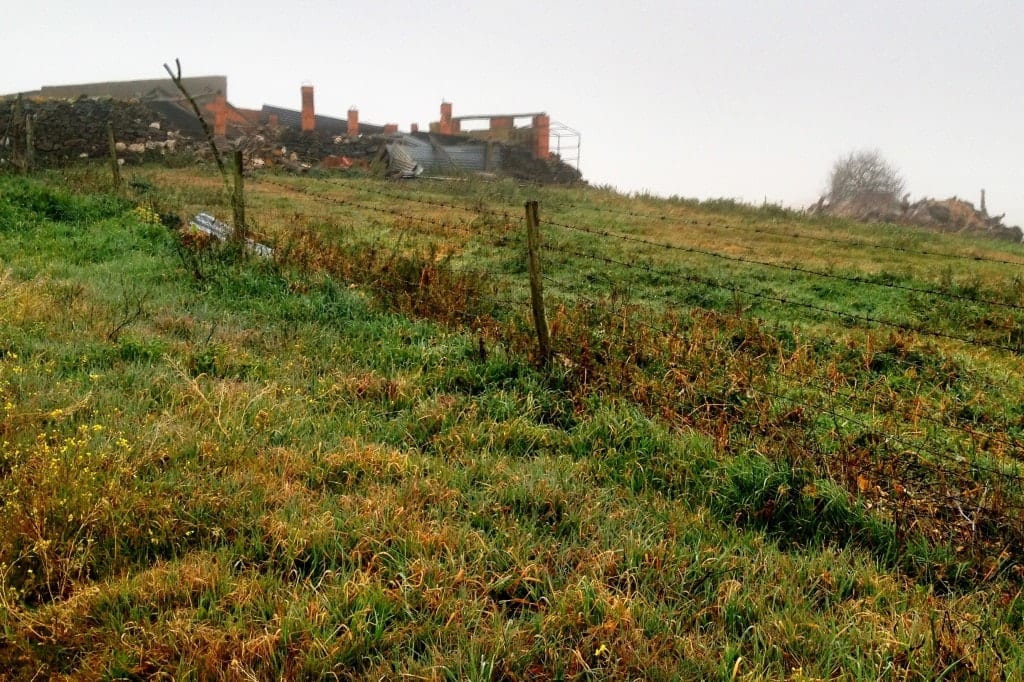 Out here in the countryside, it was dark.  It was cloudy.  The hills were covered in a fine mist.
It wasn't ideal weather, but it did allow us to see a number of species.  I was as decked out as I needed to be with my pair of binoculars as Frank began pointing out all the birds that were in our vicinity.
And now, allow me to illustrate my day with a series of birding facts!
Birding Fact #1: You Need to Retool Your Eyes and Ears
Frank could look at two little brown blobs in the distance and not only be able to tell that they were owls, but to completely figure out their species.
Birding requires you to give your senses a makeover.  It's not a question of how good your eyesight and hearing are — it's simply a new way of using them.  I learned to listen for the subtleties in layers upon layers of birds' calls; I learned to focus my eyes on the tiniest movements in the distance.
And I was rewarded.  Far off was a giant eagle, staring us down with angry, yellow eyes.  Seeing that was both intimidating and impressive.  Even if I did think he was about to eat us.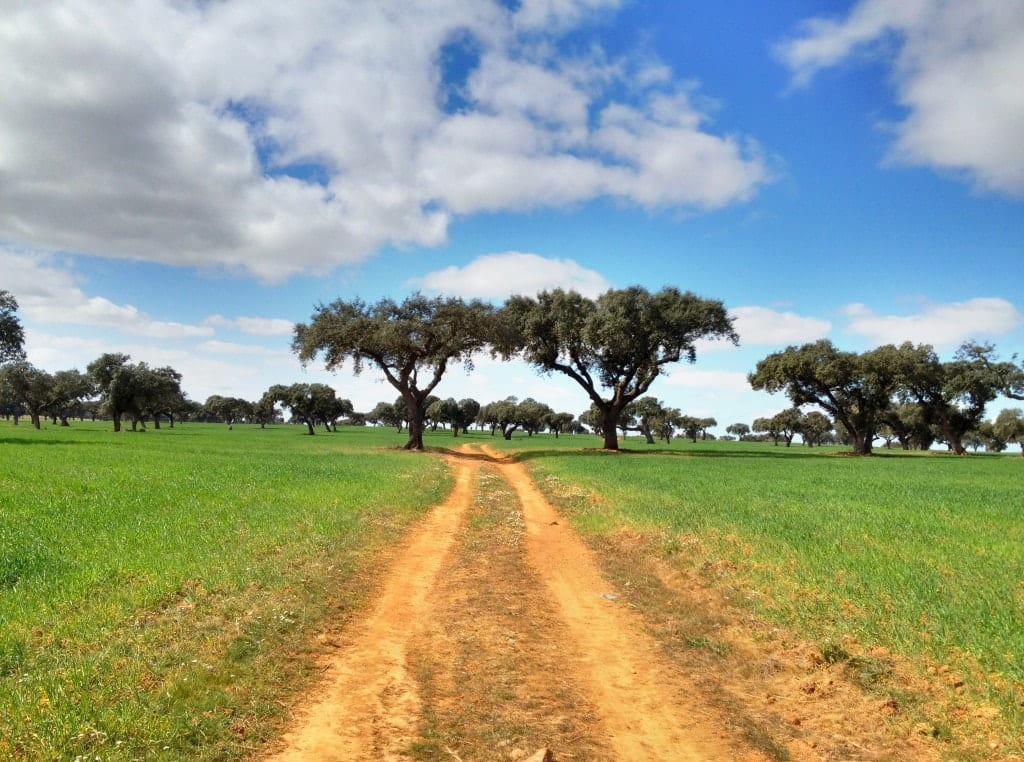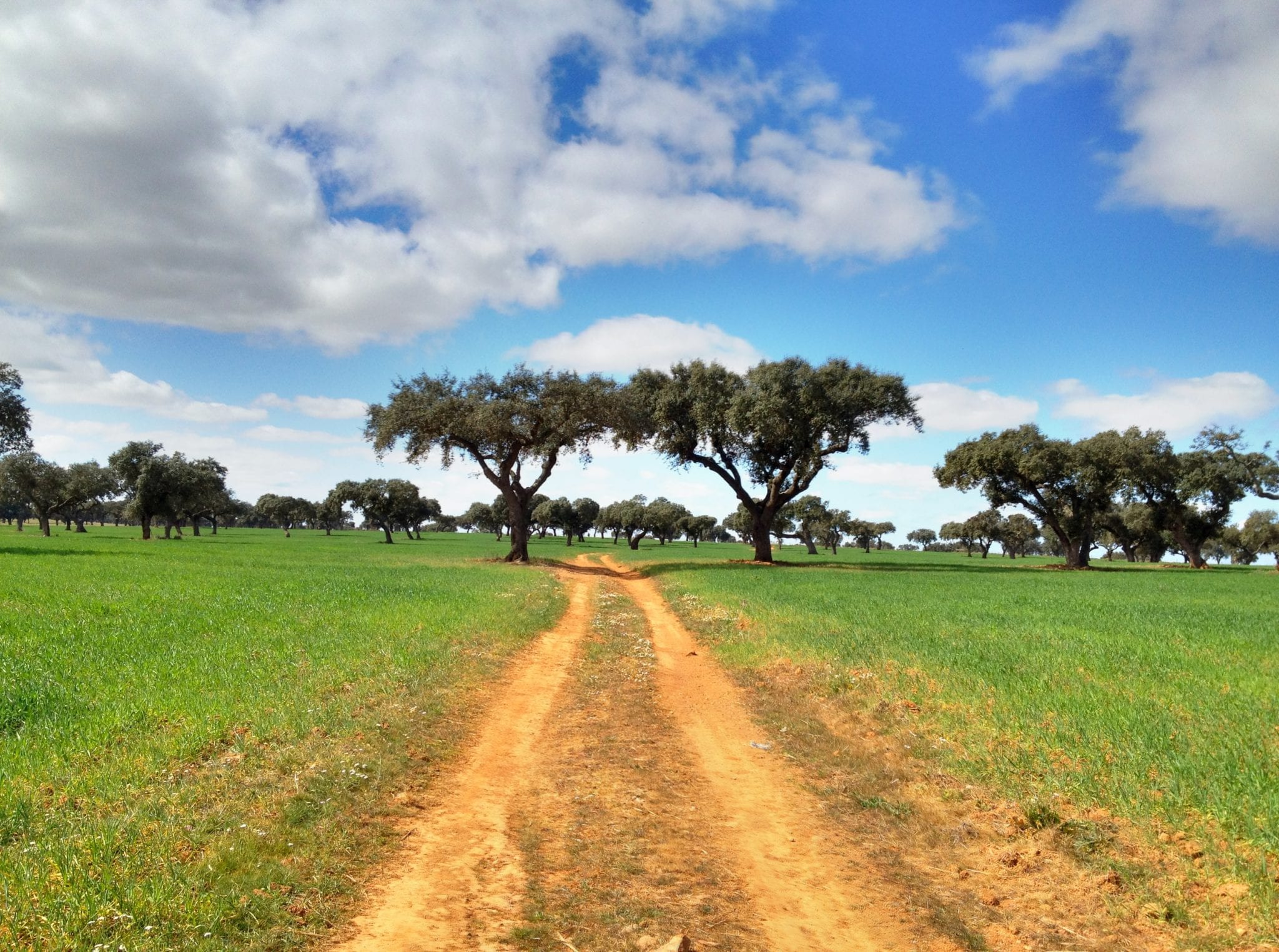 Birding Fact #2: Not Everyone With a Giant Lens Is an Idiot
As I've traveled the world, I've come across countless tourists with embarrassingly long camera lenses.  Those lenses are the marks of amateurs, because in 99% of circumstances, you don't need a lens that big.
The other 1% are birdwatchers and wildlife photographers.  Frank was carrying a lens about two feet long, and it was necessary — because you need a quality lens like that in order to take good pictures of birds from a distance.  Good luck getting decent pictures of birds without one!
So this is why I don't actually have any photos of birds on my day of birding!  But trust me, we saw a lot.  Giant white storks with black undersides, giant herons, bullfinches with brightly colored breasts.  Birds that sang strangely; birds that dipped a bit when they flew wayside.
And Frank knew every single species that we came across.  Before long, I was jumping up with my binoculars, eager to catch a glimpse of the latest find.
Birding Fact #3: Nature Affects the Locals, Too
We weren't out in the countryside all day — we made a few stops at cafes, getting coffees with hot milk.  As I mentioned in my earlier post, farming in Alentejo is a very difficult life, and the region is stricken by poverty and, lately, drought.
Frank told me later that every conversation we heard in the cafes was a variant of one question: "Where the f*ck is the rain?!"
While we were able to deal with the less-than-ideal weather, the same couldn't be said for the farmers.
Birding Fact #4: It's Not a Great Bastard
One of the birds we kept seeing was what I called a Great Bastard.  Not to be funny — I legitimately thought it was called a Great Bastard.  Turns out it's actually a Great BUSTARD.
Frank didn't correct me, and I kept talking about great BASTARDS over and over again until the end of the day when the other guests started laughing at me.
Birding Fact #5: Birding Is Full of Awesome Moments
You think birding is all about taking pictures of pretty birds hopping through the countryside as they tweet again.
Think again.
"See the two buzzards up there?" Frank asked me, both of us peering through our binoculars.
"Yep."  In the UK, buzzards are what they call eagles.
"That one has a live snake in its mouth."
"BADASS!" I exclaimed.
A bird flying through the air with a SNAKE in its MOUTH.  That alone made the day worth it.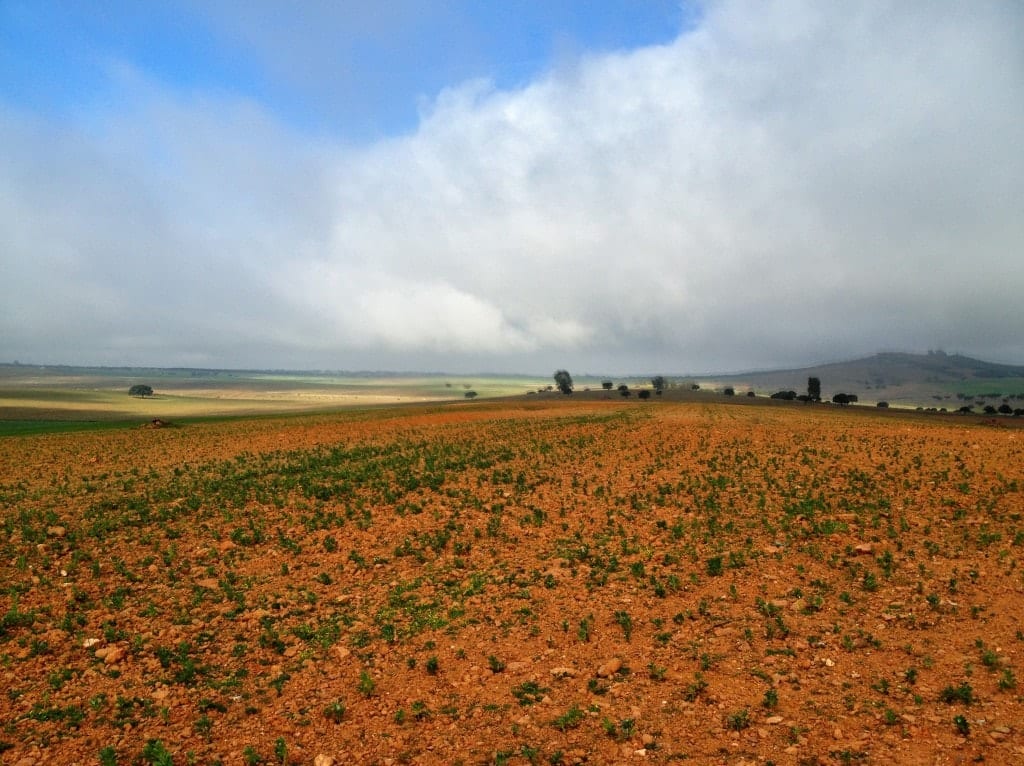 Birding Fact #6: The Countryside is Stunning
Frank asked if I wanted to go see Mertola, a town with a view.  My response: "Always."
As we rounded the bend, Frank told me to close my eyes.  And then we saw this:
Unbelievable.  One of the best panoramas that I've ever taken.
Mertola is a small town close to the Spanish border.  Its Moorish history is rich, as you can see from the architecture alone.  If you're in the area, you need to stop and get a photograph!
Birding Fact #7: It's All About the Numbers
By 3:00 PM, having driven all over Alentejo, Frank and I were back at the Quinta.  And then came the most exciting part of all — the tallying of species.
Frank got out his bird book and carefully leafed through the pages, adding ticks for each one he recognized.  While I couldn't tell a single bird from another, it turns out that we saw FAR more than I ever comprehended: 80 in total.
80 species in one day.  Not bad for a newbie.
Now that I have the hang of birding, it's definitely something that I would try again.  I never would have gone for it on my own ordinarily, but it was a surprisingly interesting new way to enjoy the countryside.  And if you're going to go birding in Portugal, there's no better place to go than the Quinta!
Many thanks to Frank and the Quinta do Barranco da Estrada for taking me on their birding trip.  All opinions, as always, are my own.
Get email updates from Kate
Never miss a post. Unsubscribe anytime!