Adventurous Kate contains affiliate links. If you make a purchase through these links, I will earn a commission at no extra cost to you. Thanks!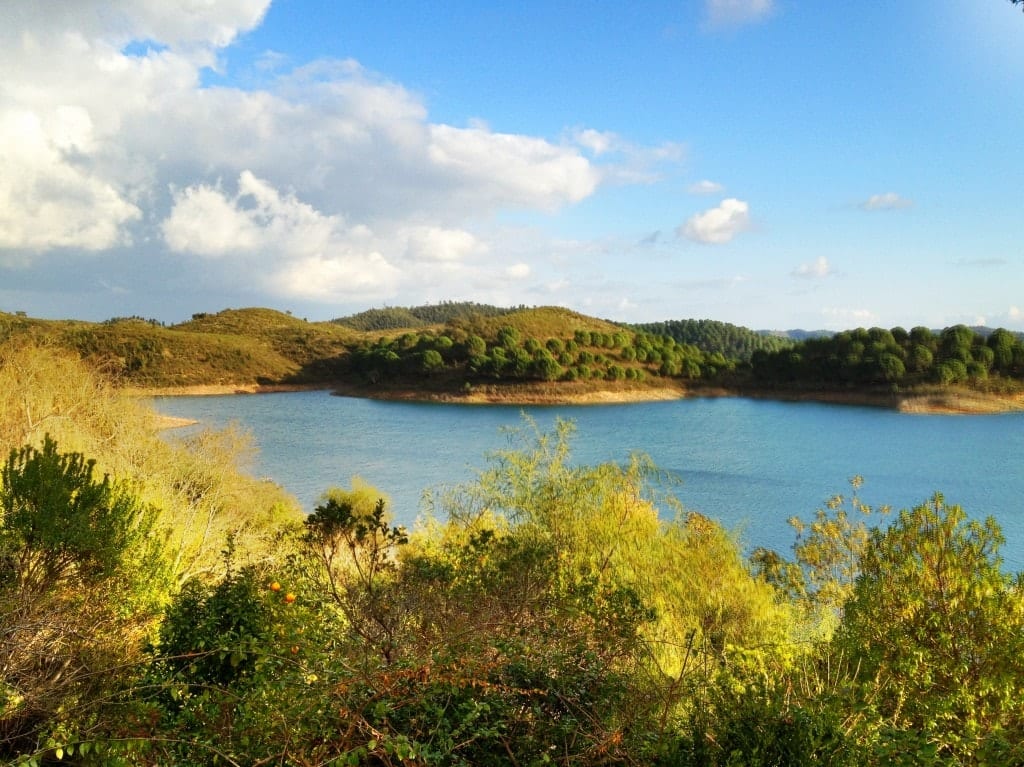 Having arrived at the Quinta do Barranco da Estrada — better known as "Paradise in Portugal" — I stood and gaped at the image in front of me.
A perfect blue lake — actually a reservoir — surrounded by green-gold trees, a perfect blue sky filled with chubby clouds overhead.  The most amazingly fresh air.
And it was warm.  Even though it was early March, the afternoon sun made it warm enough to sit outside in a tank top and even get a hint of a tan.
Making it all the sweeter was that I had no urgent emails to respond to, no posts to write, nothing vital that needed to be taken care of this very minute.  This beautiful spot would be my personal escape from my harried life for a few days.
I knew it from the moment I arrived — I was here to relax.
So how did I end up here?
World Travel Market.  Remember when I branded it a smashing success, having connected with travel industry players around the world?  This was one of those successes.
It was my first day on the floor in London in November and I was pitching myself like crazy, scrolling through my media kit on my iPad, to the Portuguese boards: the Azores, Madeira, Lisbon.  And suddenly Frank, the owner of the Quinta, walked up to me and pitched me right back!  He asked me to consider visiting the resort if I felt like coming to Portugal.
We stayed in touch after the conference, and as soon as this trip began to materialize, I dropped Frank an email and he invited me to come by for a few days.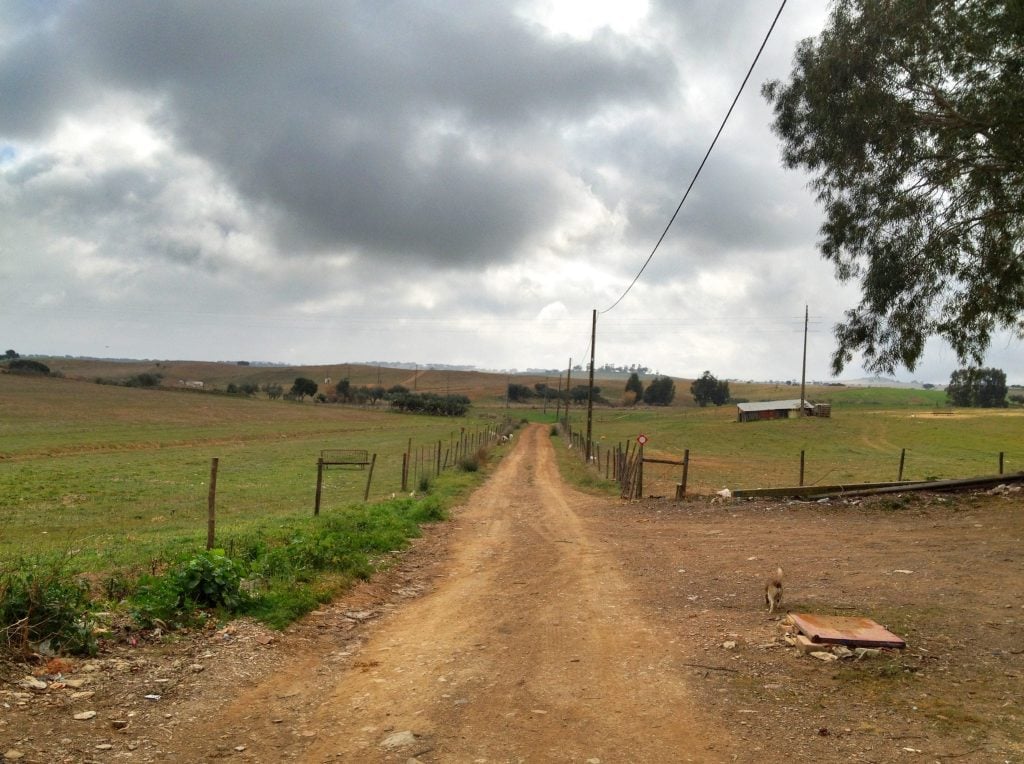 A Difficult Land
The Quinta is located in the tiny town of Santa Clara e Velha in rural Alentejo province, two hours south of Lisbon by train and one hour north of the Algarve.  This area is far from the country's urban sprawl and deserts, and instead is covered in verdant greenery.
Life is hard here.  On the drive from the train station, we passed several ruined farms.  Frank told us that farming is extremely difficult on these lands, and cork is just about the only crop that can be grown commercially.  Conditions are so bad that rural Alentejo has one of the highest suicide rates in the world.
Even excluding the suicides, farmers are dying out in Alentejo.  Their kids grow up and leave the area, determined to build themselves a better life.  Young people don't stick around.
Despite this bleak outlook, the land is extremely beautiful, as you can see in the pictures.  So Frank chose this location to create some jobs and help some people escape the poverty of farming an unfarmable land.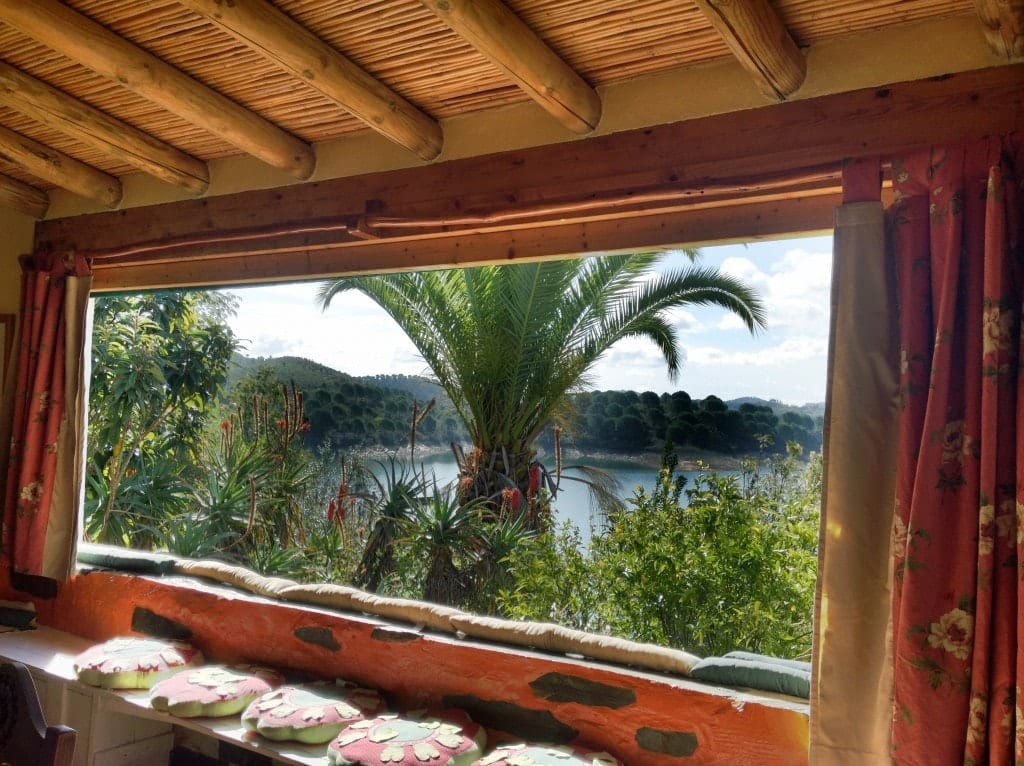 Come Here to Get Away from the World
I grew up camping in New Hampshire and it took me until I was a 22-year-old college grad to realize that these getaways were keeping me sane.  The Quinta is the same way — this is the place where you come to relax and take time away from your stressful life.
It is impossible not to relax here.  You've got a brilliant blue lake, lots of chairs for reading in the sun (or shade), a dock with pedal boats, and hiking trails around.  And then there's the birding, the cornerstone of stays at the Quinta.
To know the Quinta, it's best to know what it's not: this isn't a luxury resort with 4,000 thread count sheets and aptly named martinis served by tuxedoed waiters.  This is a homey, welcoming resort, more like an upscale guesthouse.  Because it's like a guesthouse, you get a nice level of attention.  The group eats with Frank and his wife Daniela, and occasionally Frank's teenage son.
Being an independently owned resort, it has a lot of nice touches.
Take my adorable room:
The rooms are named after animals.  Mine was Gato and had a lovely cat motif throughout the room.
Food is also a big part of the resort, and I LOVED Daniela's food.  Oh my God…I would go back just to have more of her cooking.  It took everything I had not to dive in headfirst to the potato soup on the first night.  Daniela makes three-course dinners and while she also offers full lunches, the other guests and I opted for sandwiches and salads instead.  There's also a nice self-serve breakfast buffet.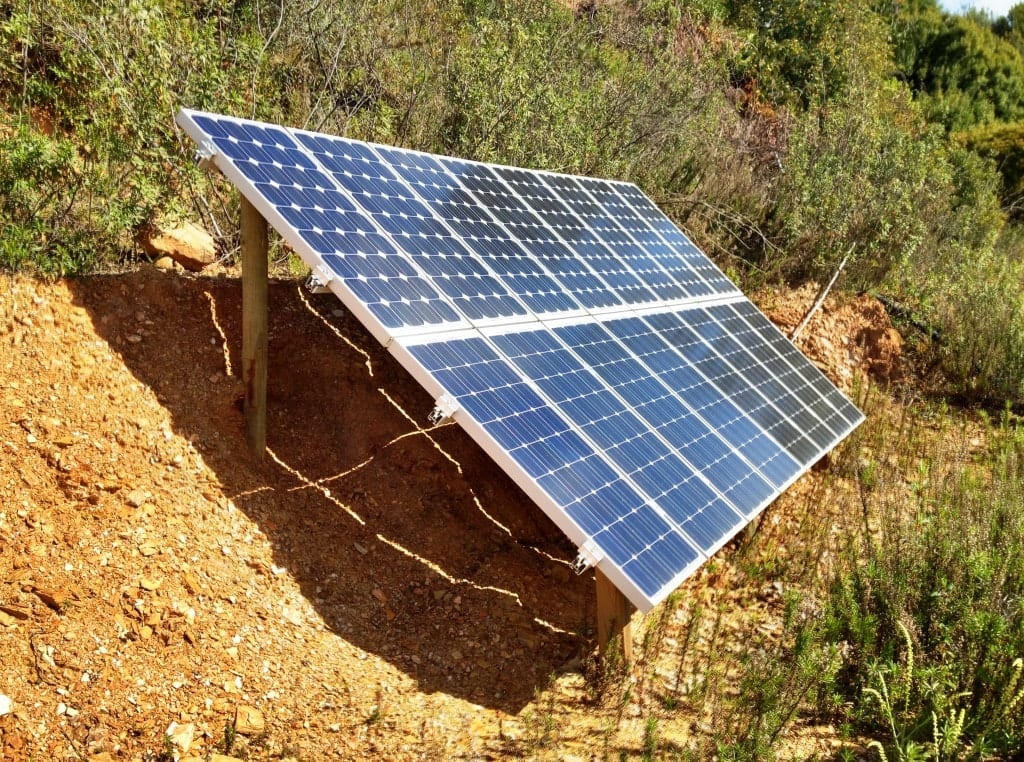 Sustainable Tourism in Portugal
What makes the Quinta so amazing is that it's highly sustainable — to the point of being self-sufficient!  As far as sustainable properties go, this is one to marvel at.
Frank guided me through the whole resort.  Solar panels provide electricity and power the water system.  The pump brings water from the reservoir up to a pool, where it is treated and purified (and, worth pointing out, safe and delicious to drink), and becomes the water supply for the resort.
An unexpected perk: the fish in the pool eat the mosquito larvae, which means that the Quinta does not have mosquitoes.  At all.  Amazing, huh?
The Quinta is located far out in the countryside, surrounded by nothing but distant farms.  But with this technology, it's able to operate off the grid, which is amazing.
If you're looking for a holiday that minimizes environmental impact, it's tough to think of a more conscientious resort than the Quinta, down to the composting, recycling, and usage of primarily local food.  I've stayed at a few sustainable resorts in the past year, most notably in Bali and in Mexico, and the Quinta blew them both out of the water.
Birding in Portugal
Before arriving at the Quinta, I had never done any bird-watching whatsoever — well, nothing beyond pointing to one and saying, "Pretty!"
It turns out that if you want to go birding in Portugal, the Quinta is the absolute best place to do it.  Birding has long been a passion of Frank's, and his birding trips are the center of the Quinta's amenities.  Many people come here purely for the birding.  Visit his other site, Birding in Portugal, to learn more about it.
I went out for the full-day birding safari with Frank, and it was a fascinating experience — one of which you'll be hearing much more soon!
Loving the Quinta
On my first day at the Quinta, I asked my fellow guests, an English couple, how long they were staying.  "Two weeks," they replied.
Two weeks!  I thought.  That's a LONG time to be somewhere this rural!  Wouldn't they go crazy?
Yet when I found myself leaving three days later, I realized that they had made an incredibly smart decision.  Imagine how much you could unwind after that long.  I wished I had been staying for two weeks, too!
If you're looking for a peaceful, homey, warm, welcoming getaway in Europe, I highly recommend visiting the Quinta.  This resort is a unique find in a great location, and after experiencing it myself, I hope this shows you how special of a place I think it is.  While at the Quinta, you're cared for every minute of the day, but the greatest benefit is taking the time to care for yourself.
After just a few days, you'll be more relaxed than you could ever imagine.
Many thanks to Frank, Daniela, and their staff for generously hosting me at the Quinta.  All opinions, as always, are my own.
Get email updates from Kate
Never miss a post. Unsubscribe anytime!