Adventurous Kate contains affiliate links. If you make a purchase through these links, I will earn a commission at no extra cost to you. Thanks!
It's been a bit quiet here on the blog lately, but believe me, there's a reason for it! I've just finished running my second tour and I've got a lot cooking up for the next few months. I thought age 26 (when I quit my job to travel the world) would be my most exciting year ever, but age 30 might be even better.
Here's everything I got up to in April!
Destinations Visited
Reading and Lynn, Massachusetts
Portland and Wells, Maine
El Tunco, El Salvador
Antigua, Panajachel, Jaibalito, San Marcos, and San Pedro, Guatemala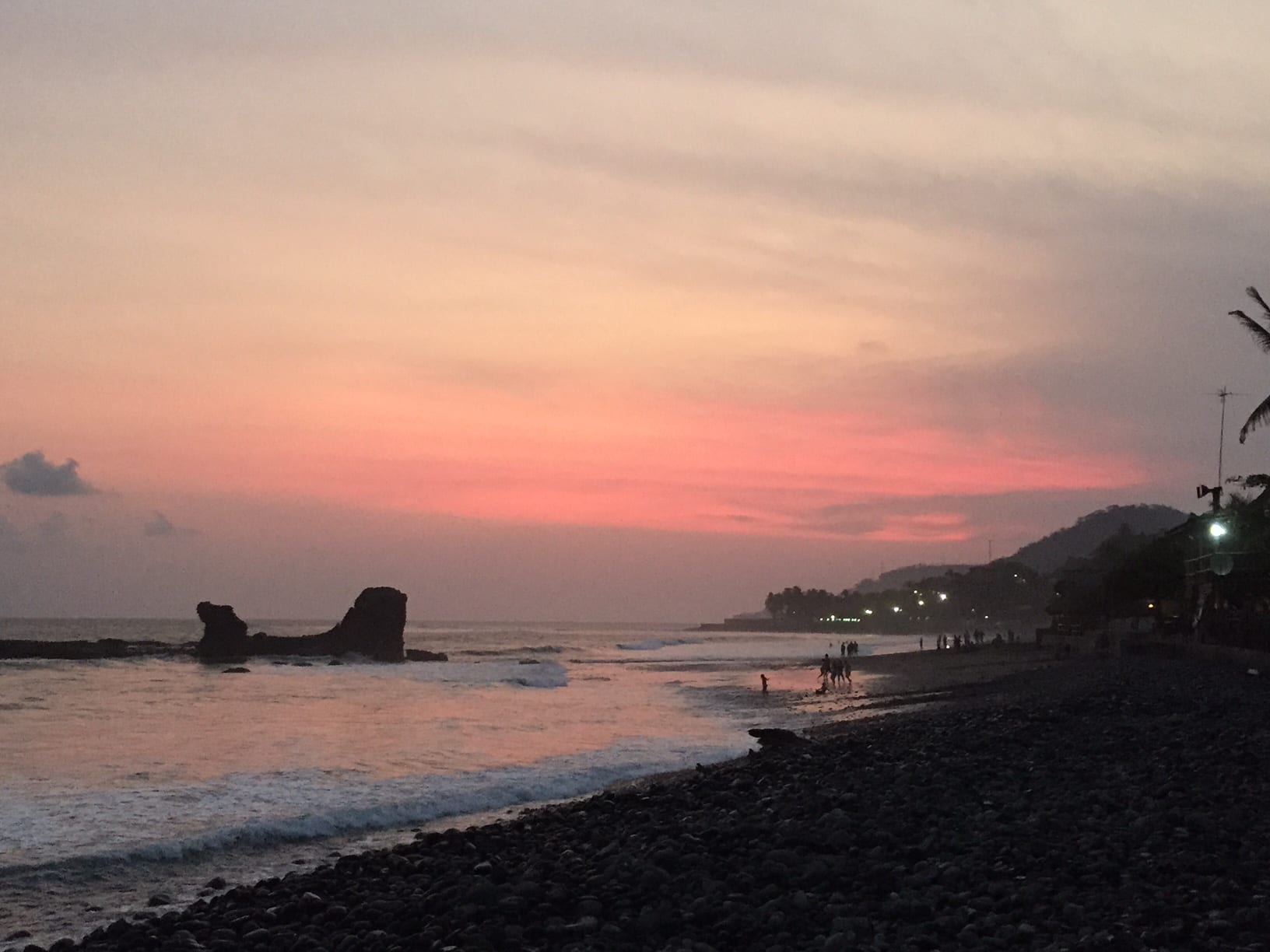 Favorite Places
El Tunco. That town is SO much fun, it makes me giggle incessantly. It was just as fun the second time around.
San Pedro. Man, is it easy to get stuck here. Super cheap, beautiful, tons of backpacker options and great food. If only the wifi were better…
Portland. What a surprise! This small city has a lot to do, especially if you love to eat and drink!
Highlights
Tour number two! I didn't think I'd ever love a tour as much as my first, but OH MY GOD WAS IT EVER SO MUCH FUN.
The biggest highlight, by FAR, was one of the most perfect moments of my life: our group was in Antigua, Guatemala, and we were dancing at a club. A song came on that none of us knew, yet we felt the music simmer and grow and in perfect unison we jumped up and DROPPED THE BEAT better than any beat has ever been dropped, EVER, in my life.
Other tour highlights? Too many to count. The night there was a Golden Beer-sponsored party on the beach in El Tunco and two Salvadoran brothers fought over me? The night we watched lightning storms out at sea as bright lights illuminated a creepy hanging bunny piñata? The night we had our own dance party and each demonstrated our wacky signature moves? The night we sat outside, drank wine, and philosophized?
This tour was pure happiness. We were family from the moment we met.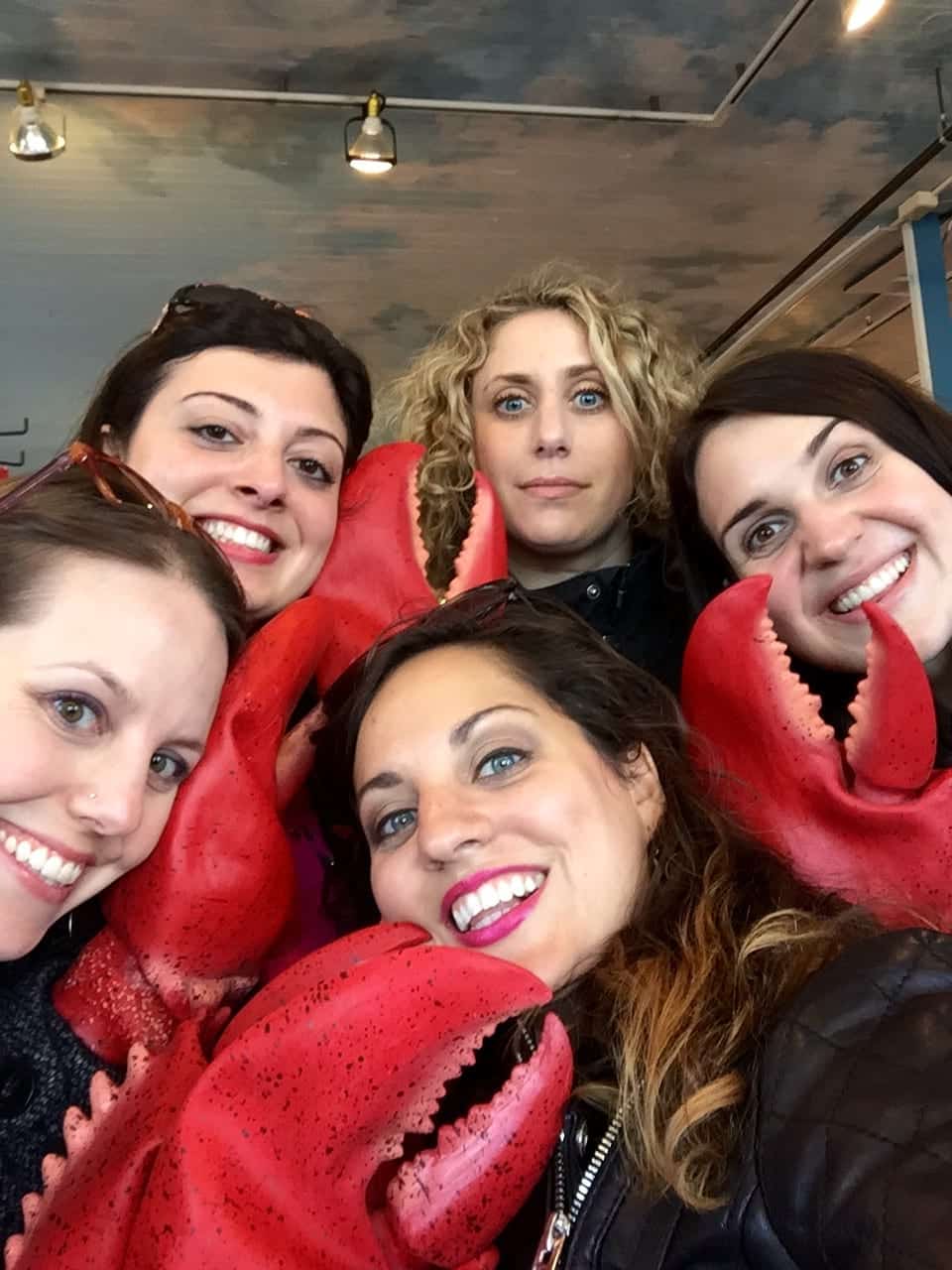 This month I also visited Portland, Maine, for my friend Lisa's bachelorette party. I'd never been to Portland before and it was such a blast! We tasted everything from wine to spirits to mead to kombucha, had some delicious food (Duckfat is a must!), and went out dancing. (Nightlife in Portland is kind of like Faneuil Hall in Boston, but it was still a ton of fun!)
My time at home in Massachusetts was harried and yet quiet — my three-week visit was structured around lots of family events, and I didn't even get time to go into Boston other than during the Women in Travel Summit.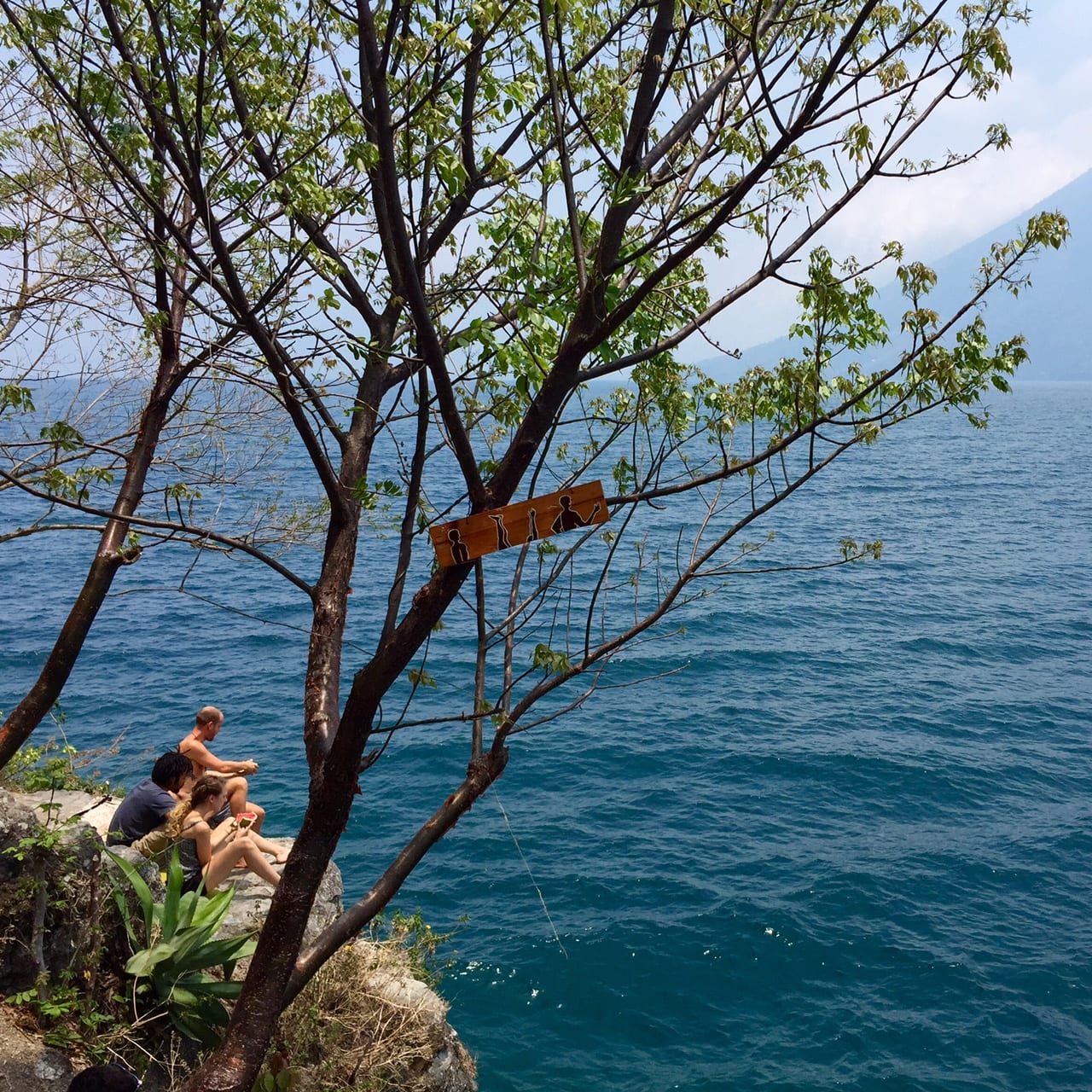 Challenges
No major challenges this month, and for that I am thankful. I got sick for a few days in El Tunco, but that wasn't as bad as it could have been.
We also had an incident in San Pedro where we ended up stuck on the other side of town in a rainstorm and had to kayak back in the rain…but that wasn't that bad!
Our tour participants did well and had only minor illnesses. A phone was dropped in the pool (sadly, it could not be revived, even after a few days in rice), and two people lost their luggage for a few days (at least all you need in El Tunco is a dress and a bikini!), but that was as bad as it got.
I unfortunately had a tech hiccup — my Google Analytics plugin randomly stopped working and I didn't notice for a week, which means that it's throwing off a ton of numbers. Sigh.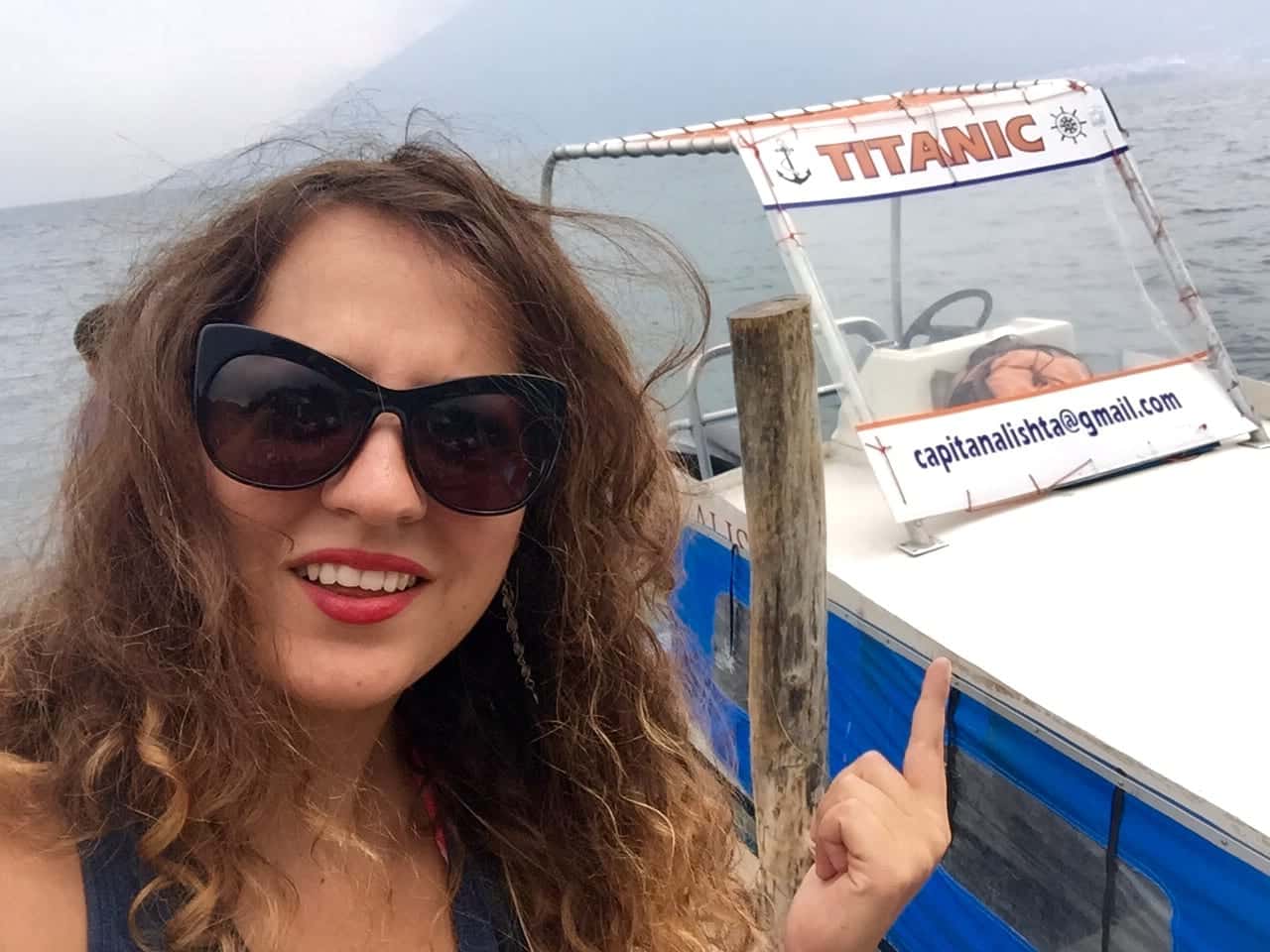 Most Popular Post
Five Strange and Unusual Benefits of Solo Travel — Holy crap, was this post popular! Maybe because of the sex stuff?
Other Posts
The Biggest Mistakes New Bloggers Make — Whether you're a new blogger or a seasoned pro, in travel or another niche, these are mistakes you want to fix immediately.
A Perfect Day in Playa El Tunco, El Salvador — I'm crazy about El Tunco, and this is why.
Should You Use a Diva Cup? — This post erupted into controversy in the comments.
News and Announcements
I was thrilled to be featured in Vogue India this month as their top solo female travel blogger! Being in Vogue is a dream come true and something that I never thought I'd see happen!
I'm happy to announce that I was elected to the board of the Professional Travel Bloggers' Association. This year's board is absolutely fantastic, our initiatives are huge, and we are going to get so much work done! I'm really excited for the next year.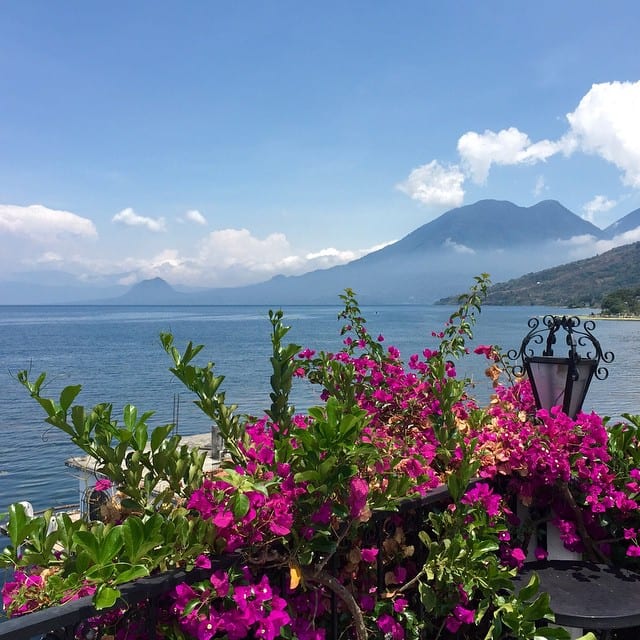 Most Popular Photo on Instagram
Instagram has been hot this month! The hottest photo of all? This shot of Lake Atitlan off the deck of Hotel Mikaso in San Pedro. The weather can be a bit hit or miss at Lake Atitlan during this time of year (you're best off in January or February), but this was the most beautiful day we saw.
Follow me on Instagram or Snapchat — I'm adventurouskate on both — for live updates from my travels!
What I Read This Month
After a lazy March, I've gone back to reading at a furious pace, continuing to check off books on the PopSugar 2015 book challenge. 19 down, 33 to go! Here's what I read in April:
Me Before You by Jojo Moyes — A beautiful, delicate, heartbreaking book about love and disability. A young woman becomes a caretaker to a quadriplegic and slowly falls in love. I ugly-cried harder than I have in a very long time; if you're in the mood for tears, this is what you want to read! Category: a book entirely based on its cover.
The Days of Abandonment by Elena Ferrante — After falling in love with Elena Ferrante's writing in the Neapolitan Novels (My Brilliant Friend, etc.), I knew I had to read more of her material. This book is about a woman whose life falls apart when her husband leaves her. The level of ugliness shown in the main character sickened me.
Later, I realized why it made me so uncomfortable — because I know that same ugliness dwells in a dark place inside myself and has the potential to emerge under the right circumstances. I hope the world never sees it. Category: a book that was originally written in another language.
Americanah by Chimamanda Ngozi Adichie — This book was recommended to me at a talk on privilege at the Women in Travel Summit. Americanah is a story of a Nigerian woman who moves to America and her struggles to fit in as a NAB (non-American black) in the United States as her former love struggles to make it in England. Definitely the most eye-opening book I've read so far this year, and though the main character irked me with some of her actions, it's a story that will stay with me. Category: a book with more than 500 pages.
Sharp Objects by Gillian Flynn — The only book by Gillian Flynn I hadn't read yet. A woman investigates a series of disturbing murders of children in her hometown; however, she's hiding a dark past of her own. It was a quick read and while Gone Girl is Flynn's best work, this is almost as good. It's very visceral. Category: a mystery or thriller.
Purple Hibiscus by Chimamanda Ngozi Adichie — After finishing Americanah, I decided to read Adichie's first novel, and I loved it even more. It tells the story of a teenage girl growing up in an abusive, strictly Catholic household in Nigeria at the time of revolution. My favorite parts were about her innocent yet passionate love for a young, handsome priest who cares for her deeply. I'm loving reading about Nigeria; it's a country I knew so little about before and I'm learning so much! Category: a book with a color in the title.
Image: nmarritz
Coming Up in May 2014
I'm still in Guatemala! As this post publishes, I'll be exploring the waterfalls of Semuc Champey, pictured above, with a few of my tour buds who are sticking around for a few extra days. After that, I'm heading to Flores and the ruins of Tikal in northeast Guatemala.
After Guatemala comes a new country: Belize! I'll be traveling with my bud Erisa from the tour, and we plan to hit up San Ignacio, Caye Caulker, and maybe even do some sailing down to Placencia (this former shipwreckee says EEK to that, but at least it's daytime sailing only!).
I fly out of Cancun on May 27. Will I have time to explore much of Mexico? Probably not that much, but I've already been, so it's a lower priority than Belize at the moment.
And then on May 30 comes my third tour of bridesmaid duty at home in Massachusetts, where I'll wrap up the month.
Any suggestions for Belize? Let me know!
Get email updates from Kate
Never miss a post. Unsubscribe anytime!