Adventurous Kate contains affiliate links. If you make a purchase through these links, I will earn a commission at no extra cost to you. Thanks!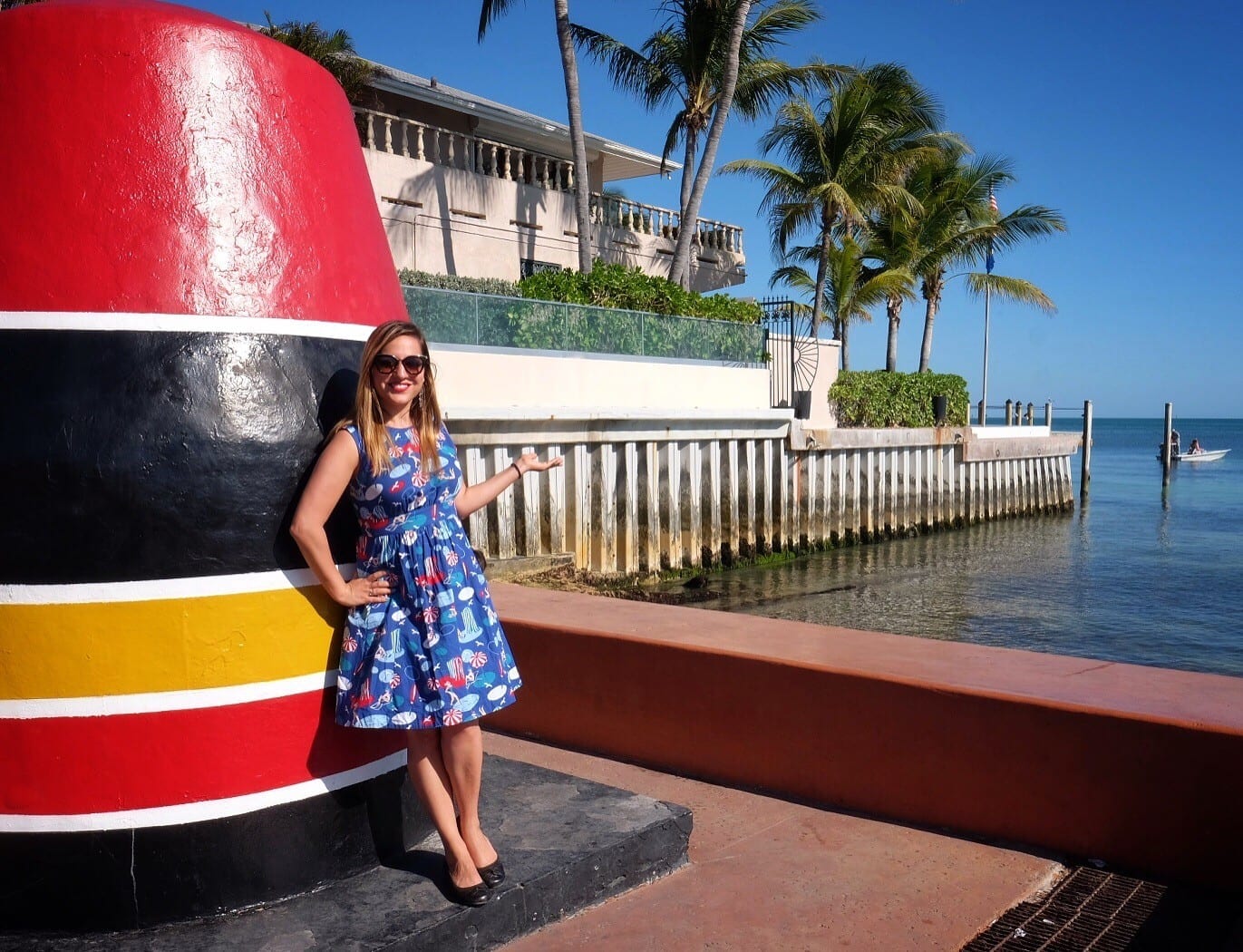 After a quiet January, I got back to the road in February with two trips that were out of the norm for me. A trip to Florida and a cruise — two very typical American vacations, but not the usual kind of trip I take. Even so, I had a blast on both trips!
Best of all, these were trips with friends — a road trip through Florida with Cailin and a cruise through the Caribbean with Jeremy.
Punctuated with some fun times at home in New York, it made for a very satisfying month. Here's everything I got up to in February!
Destinations Visited
New York, New York
Orlando, Islamorada, Key Largo, Tavernier, Marathon, Key West, and Miami, Florida
Grand Turk, Turks and Caicos
San Juan, Puerto Rico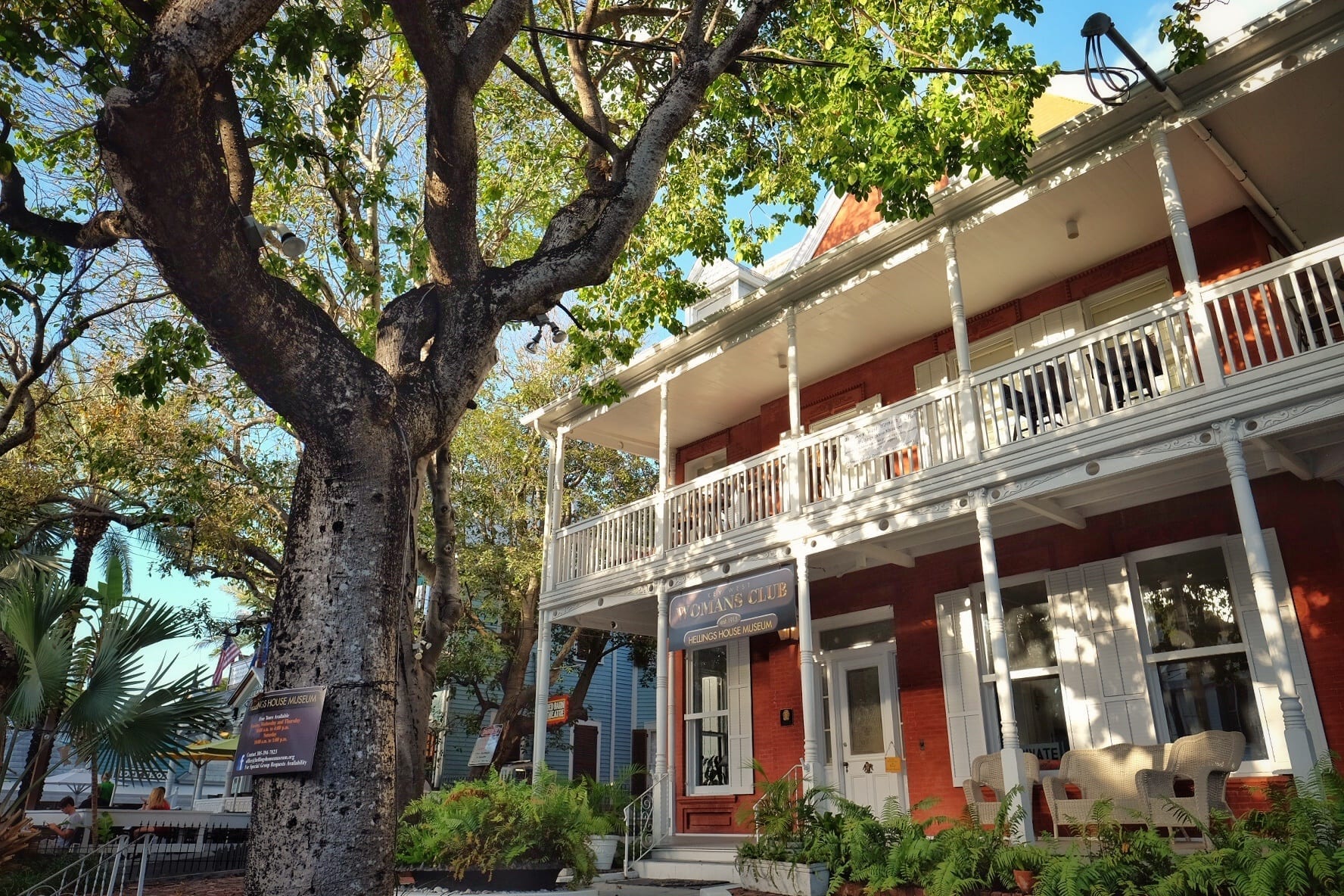 Favorite Destinations
Key West is one of my new favorite places in the United States!
San Juan is a fabulous city and I was happy to return.
And I'm just discovering how awesome Miami Beach can be.
Highlights
Having fun at Universal Orlando. Universal Studios was the main reason for our Florida trip. Cailin is an ambassador for the park, and part of her partnership is that she gets to bring friends with her to experience the park for themselves. She kindly invited me and I was happy to join her. We had a great time!
Some of the highlights: throwing out beads on a Mardi Gras float, going to the actual Moe's Tavern from The Simpsons, wearing our hot pink BEST FRIENDS shirts, experiencing The Wizarding World of Harry Potter (and doing a hilarious Bertie Botts Roulette video on Facebook live!), having breakfast with the Minions, riding The Mummy over and over (flying around in the dark, fiery explosions, Brendan Fraser demanding a cup of coffee — what's not to love?), and THE FOOD. Seriously. I did not have high expectations for the food at Universal but the restaurants at CityWalk were excellent, especially Antojitos. They made the best salmon over sweet potatoes…
Road tripping down the Keys. The Florida Keys were amazing and both fulfilled and defied my expectations. They were absolutely beautiful, gritty in all the right ways, and surprisingly a lot like New Hampshire…
Having a little too much fun in Key West. Let's just say that at age 32, Key West is for me what San Juan del Sur was at 30, Vang Vieng was at 26, Las Vegas was at 23…it's a fun place. And wild. And incredibly beautiful and historical as well, but still — this is a place where you come for fun. The highlight was our sunset cruise with a bunch of rowdy Boston sports fans and unlimited rosé…
Trying all the key lime pie. This was my major diet fail this month — but I did eat clean otherwise. Cailin and I decided to go on a quest to find the best key lime pie in the Florida Keys and we sampled eight different top recommended pies across the archipelago. Stay tuned for a post on the best slices!
Kicking back in South Beach. We had two nights in Miami at the end of our trip and decided to just chill out — we ate ceviche, relaxed on the beach, and vegged out at the W's pool.
Enjoying my first cruise ever. Jeremy kindly invited me to join him on a weeklong cruise on the Carnival Vista. The cruise was split between February and March, so it seems a bit weird only writing about the first half of it here. I'm still on it as I write this, and I'm having a blast. It did take some getting used to (it was SO OVERWHELMING at first!) but once I found my zone (balcony, adults-only deck, fitness center, spa, and sushi bar), I was happy as a clam. And my favorite part was getting to know the staff. I'll be writing more about my introduction to cruising in the future, so stay tuned.
An awesome catamaran ride in Grand Turk. We booked only one official shore excursion and it was a good one — a catamaran ride with snorkeling and a visit to a private beach. The water in Grand Turk is an UNREAL shade of blue and the beaches are fine white sand — Jeremy and I definitely chose the perfect excursion.
Revisiting Old San Juan. Jeremy and I had both been to San Juan previously, so this day was about wandering the town, revisiting some of our favorite places, and taking photos. Puerto Rico is a fantastic place and I'd love to return for a third time and see new spots (Culebrita, yo vengo!).
Meeting up with blogger buds for the first time. This month I met Hannah and Adam from Getting Stamped at Universal Orlando and Gloria from The Blog Abroad came to visit me in Harlem! It's so nice to meet blogger friends in real life.
I also got some nice plane views over New York en route to Orlando. So pretty!
Challenges
As far as months go, there were no major personal challenges, and for that I am grateful.
From the "learn from my mistakes" files — Cailin and I decided to save money and have me be the sole driver on our Florida road trip, but we really should have paid more and shared the driving. Orlando to Islamorada took six hours and was a slog, especially through traffic around Miami!
Post of the Month
You may have noticed publishing was much lighter than usual this month. I only have one non-recap post, but it's a good one: Where to Stay in Barcelona: Best Neighborhoods and Accommodation
Most Popular Instagram Photo
This is a bit of a misnomer — my actual most popular Instagram photo was the recipient of roughly 2,000 fake likes from a spammer that has started targeting me and a host of other travel bloggers. (Their method: give 2k bogus likes "as a gift" and then ask us to sign up for their paid service. No thanks. Plenty of travel bloggers use bots to artificially inflate their Instagram numbers, but I refuse to play that game.)
But this is the most popular photo minus the spamming — one of Key West's legendary sunsets.
For real-time updates from my travels, follow me on Instagram and Snapchat at adventurouskate!
What I Read This Month
Whatever Happened to Interracial Love? by Kathleen Collins (2016). Kathleen Collins was one of the first prominent black female filmmakers, and she died in her 40s in the 1980s. This collection of short stories she wrote was only recently found among her belongings and published last year. Some stories read like poetry, some like prose, some like plays.
More than anything, this book is about how black women love and the sacrifices they make as a result. I loved these stories of women who fell in love, women who stayed by their cheating men, women who attempted to carve out a life of their own. You could call it a companion piece to Beyonce's Lemonade. It's a relatively quick read and one that I highly recommend. Category: A book by a person of color.
When Breath Becomes Air by Paul Kalanithi (2016). I was afraid to read this book for a long time, despite its stellar reviews. I tend to avoid books about confronting death and grief (the same reason why I haven't read Joan Didion's The Year of Magical Thinking), and I didn't know how I would handle reading about a brilliant young neurosurgeon diagnosed with terminal cancer. This book is about how he evaluates his life prior to diagnosis and his outlook afterward. I shouldn't have avoided it.
This book is written so beautifully. The best memoirs are fascinating stories that are told well, and this absolutely fits the bill. Dr. Kalanithi wrestled with whether to become a doctor or a writer, and tentatively planned on leaving medicine to focus on writing later in life. But what a way to leave the world — this book is a treasure. I read it in one sitting. I'm grateful that I got to know Dr. Kalanithi, if only posthumously. Category: A book about a difficult topic.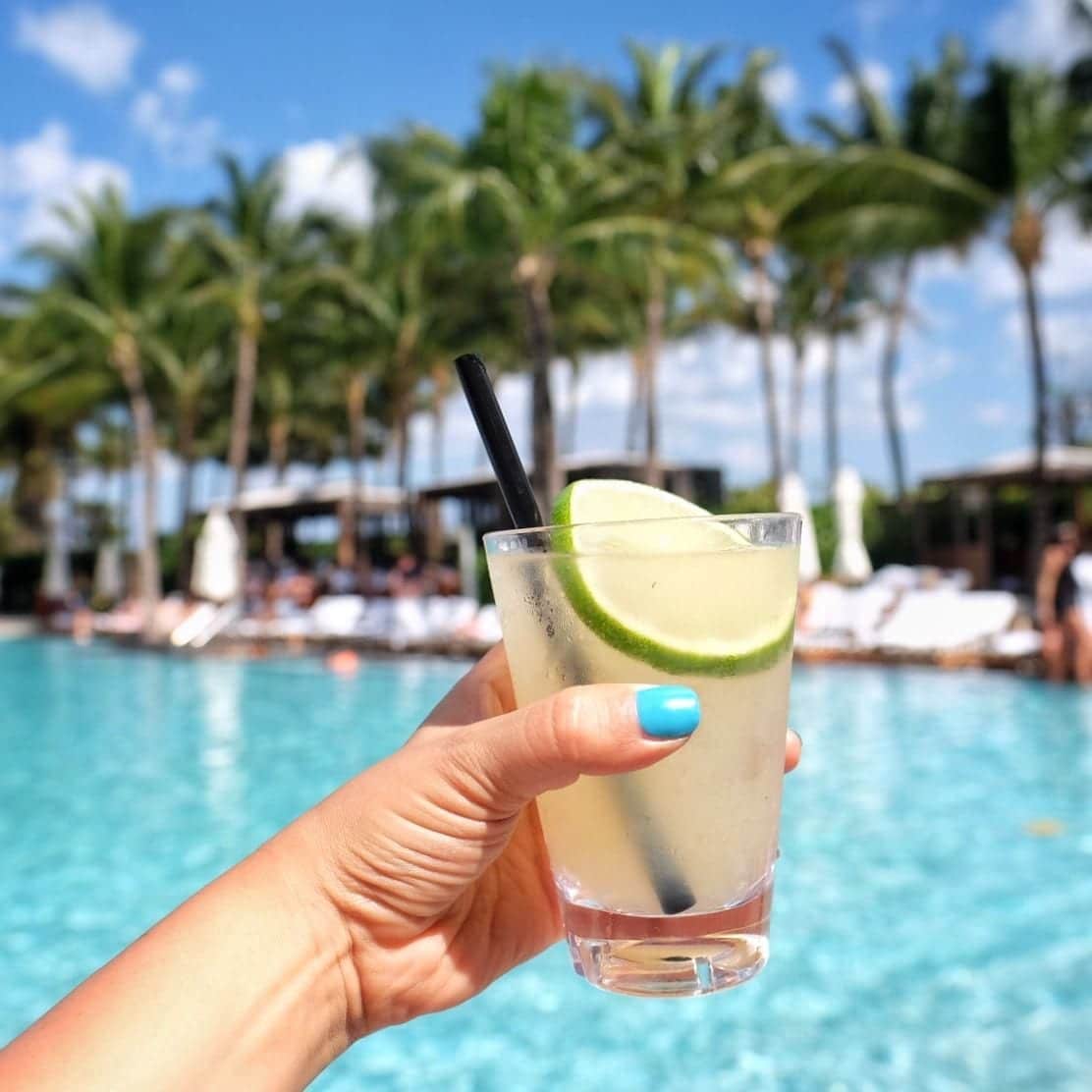 What We Do Now: Standing Your Ground in Trump's America by various authors (2017). This book, obviously published quickly following the 2016 election, is a collection of essays by liberal leaders talking about what needs to be done in the resistance against Donald Trump. Some of the authors include Elizabeth Warren, Paul Krugman, Bernie Sanders, and the first Somali-American legislator, Ilhan Omar.
I had read a handful of the essays before, including Warren's and Krugman's. Everything was organized by topic, from LGBT rights to the environment. And honestly, this is a very preaching-to-the-choir book, especially if you're a liberal who follows the news, but I enjoyed reading it nonetheless and got some new insights. Category: A book with multiple authors.
Wendy Darling, Volume II: Seas by Colleen Oakes (2016). My cousin Colleen is an incredibly prolific author and the mind behind two young adult series of retold fairy tales. My favorite books of hers so far are the Wendy Darling books — a dark retelling of Peter Pan from Wendy's point of view. These books are visually lush and much more mature.
In the first book, Wendy realizes that both Neverland and Peter Pan are far more sinister than they appear, and she escapes with her brother Michael. In the second, she joins Captain Hook and his crew as they sail Neverland, trying to stop Peter Pan with the help of bloodthirsty mermaids and deranged fairies. And if Peter Pan was sexy in the first book, CAPTAIN HOOK was sexy in the second! I love Colleen's view of Neverland! Category: A book involving a mythical creature.
Murder on the Orient Express by Agatha Christie (1934). I've actually never read a book by Agatha Christie in my life (!) but I needed a book that's becoming a movie this year, and I got excited when I saw that not only is Murder on the Orient Express going to be a movie in December, but Leslie Odom Jr. (a.k.a. Aaron Burr from Hamilton) will be in it! It has an awesome cast: directed by and starring Kenneth Branagh with Odom, Johnny Depp, Penelope Cruz, Daisy Ridley, Michelle Pfeiffer, Josh Gad, Willem Dafoe, and DAME JUDI MOTHERFUCKING DENCH.
This iconic mystery takes place on the Orient Express from Istanbul to Calais in the 1930s. A passenger is murdered and the train gets stuck in a snowstorm, which means the murderer is one of the passengers in the car. Good thing detective Hercule Poirot is on board and is able to deduce who the killer is.
One thing I didn't expect…the surprising amount of casual racism about Italians and Italian-Americans. According to one character, the Italian must be the murderer because Italians love to stab people…That said, it's a reminder that Italians and Irish were once treated with the prejudice and scorn that Muslims, Latinos, and Africans receive in America today. I'm eager to see how they modernize the film. Category: A book that's becoming a movie in 2017.
What I Listened To This Month
"Etunnel" by Primary feat. Gaeko. Another one of Spotify's picks for me (seriously, Spotify knows my tastes inside and out), this is a lovely Korean electronic/hip-hop song with a touch of Burt Bacharach. Give it a listen; I bet you'll love it!
Fun fact: I didn't even know it was Korean until I looked it up just now…
What I Watched This Month
I've started watching Santa Clarita Diet on Netflix. This comedy stars Drew Barrymore and Timothy Olyphant as boring-yet-happy realtor couple living in the suburbs with a teenage daughter — until one day Barrymore's character suddenly turns into a zombie and starts eating people.
It's not the sharpest or most cutting-edge comedy of all time, but it's wacky and I love it! The cast is great, and it has a very sweet message of doing everything you can to protect your family, even if that means killing people you can't stand in order to eat them.
What I Cooked This Month
No pics, but I am cooking these turkey spinach burgers all the time. They're super healthy and a good source of protein, and I love making four at once so I have a few ready to go in the fridge! Plus, they look like Oscar the Grouch.
Four pieces of advice: 1) This recipe calls for a truly insane amount of spinach — just go with it. 2) Be very gentle when mixing the turkey; if you mash it too hard it will be too dense. 3) They will fall apart if you grill them, so bake them in a glass dish. 4) Top them with avocado or guacamole — it's the best! Avocado is my main substitute for cheese these days, and I find it just as satisfying.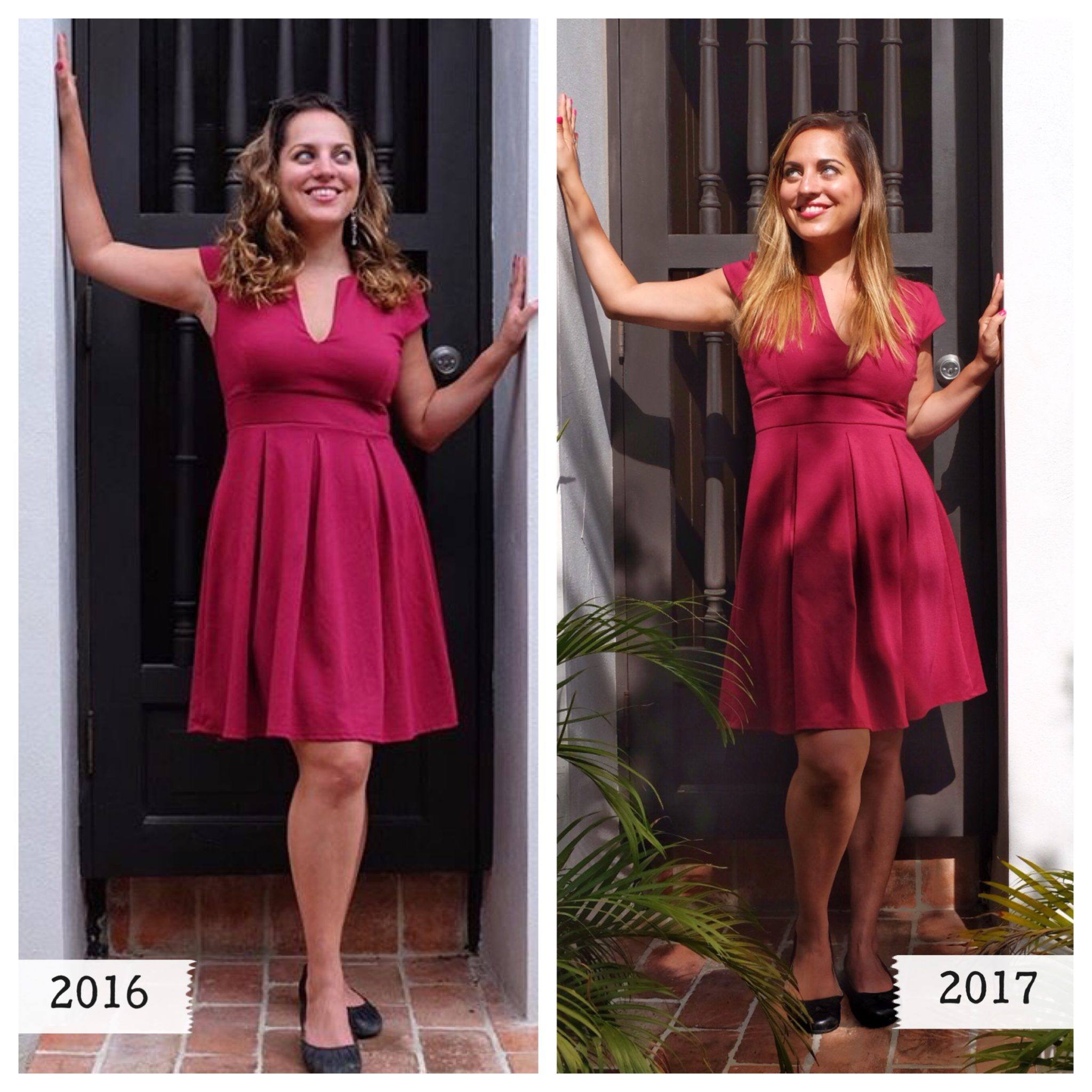 Fitness Update
I'm still working hard on my fitness and I think I've been making progress at a much faster rate lately. Something has shifted — I work harder and better and am feeling great!
That said, this was also my first month traveling since starting my fitness regimen, and it was challenging to keep up workouts and eat well on the road. I could have done better with both, but I'm glad neither trip turned into a gluttonous free-for-all, as it would have in the past.
I tried two new classes this month — Pon de Flo with Oneika, and IMAXShift with Beth. Pon de Flo is a Caribbean dance class in SoHo that includes HIIT segments — think Zumba but with more push-ups. IMAXShift is a spin class in front of an IMAX screen located in DUMBO — you ride through space and lasers and the sky.
I only lost a few pounds in February, but I don't mind — according to my body analysis I'm gaining a ton of muscle, which is heavier and cancels out a lot of fat loss. Weight isn't as important as you think. More important is that I look and feel different — especially in my face, my upper arms and my thighs. And I've lost three inches off my waist since December.
Also a bonus: I went bathing suit shopping and found three suits that I loved and felt great in!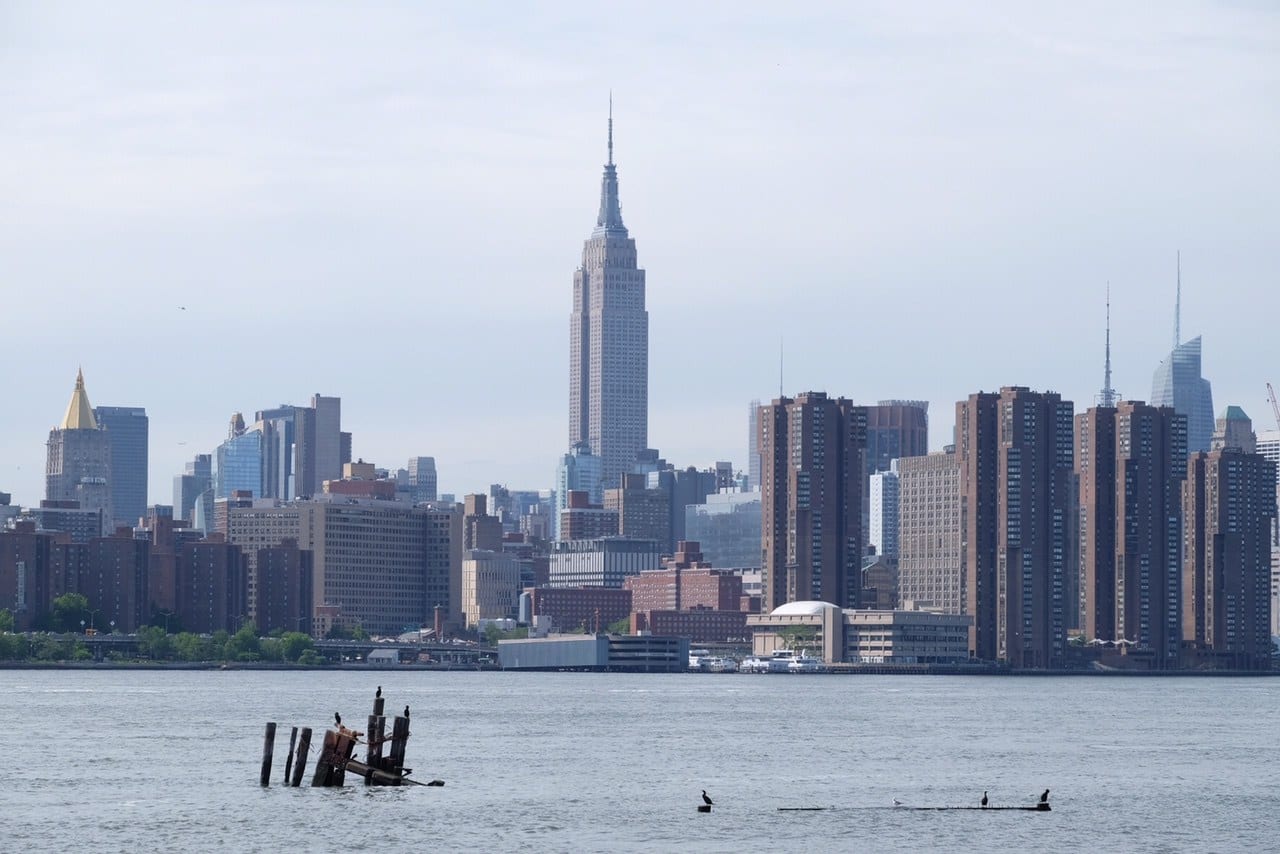 Coming Up in March 2017
I have a few more days on the cruise at the beginning of March, and beyond that, I have no travel plans scheduled in March. Which, once again, is great. I feel like I'm actually starting to live my goal of traveling 25% of the time or less.
I do have a lot I want to do in New York this month, including visiting the new Golden Girls cafe in Washington Heights, so stay tuned for more local coverage!
Plus, Cailin is coming to stay for a few days (amusingly, she'll already be at my place when I get back from the cruise). I'm also looking forward to hosting my book group at my apartment, which is shockingly the first time I've invited more than two people into my apartment simultaneously!
What's coming up for you in March? Share away!
Get email updates from Kate
Never miss a post. Unsubscribe anytime!