Adventurous Kate contains affiliate links. If you make a purchase through these links, I will earn a commission at no extra cost to you. Thanks!
After a year and a half of pandemic — a vacation. Finally. This month Charlie and I traveled to a destination we had been dreaming about for years — the Aeolian Islands, a volcanic archipelago off the northeast coast of Sicily.
And notably, we left our laptops at home.
I genuinely can't remember the last time I didn't bring work on a trip. When I went to the Berkshires this past spring, it was no vacation — I was running around like a madwoman, packing three days' worth of sightseeing into each day so I could write about it all. And when we were in Croatia last year, we were working full days and keeping exploring to the nights and weekends.
This trip was going to be an actual vacation. And it was perfect. The destinations. The accommodation. The pacing. Charlie and I hit this trip out of the park, and I think it's going to be a template for how we plan future vacations! Sardinia is calling for 2022!
That was the main focus of July. Here is everything I got up to this month.
Destinations Visited
Prague and Kutná Hora, Czech Republic
Milazzo, Stromboli, Panarea, Salina (including Malfa, Leni, Rinella, Santa Marina Salina, and Lingua), Lipari (including Lipari and Canneto), Vulcano, and Catania, Italy
Highlights
The Aeolians trip of my dreams! What a great trip! There is SO much that I want to write about the Aeolians, including a giant mega-guide. I'm just going to include a few of my top moments here.
Milazzo was a delight. We ended up having to spend three days in the port city due to flight changes, and we spent it in the best place possible — at Ngonia Bay, a GORGEOUS boutique hotel with only six rooms, two pools including one on the roof, and a stupefyingly good restaurant with the best food I've ever had in Sicily.
If you yourself end up on a layover in Milazzo, stay for a few days — and Ngonia Bay will get you RIGHT into the vacation mood. At least get dinner there. Their pasta with pistachios, burrata and red shrimp might be the best thing I've eaten this year. (They reached out and offered me a partially comped stay, which I took.) Once you get beyond the port, Milazzo is beautiful, with a castle, nice beaches, and lovely villas.
Stromboli was insane. A wild island with a lava-spewing volcano and the most scintillating black sand beaches. The volcano hike was extremely tough but I'm proud of myself for completing it. And dinner the next night at Osservatorio, eating pizza while watching the volcano erupt, was amazing!
Salina was the best island of all. Green, calm, chill, nice, so much fun to explore by motorbike. We stayed at Hotel Ravesi, which is now one of my all-time favorite hotels. 18 rooms, gorgeous infinity pool overlooking Stromboli and Panarea, 100% solar powered, and the best staff.
We also visited Panarea (pretty but boring and expensive), Alicudi and Filicudi (extremely remote and beautiful), Lipari (over-commercialized but some good restaurants), and Vulcano (cool volcano hike and views but smelly and didn't love the vibe). Overall, I'm glad we visited all seven islands, and Salina and Stromboli are definitely the best two!
When I go back to the Aeolian Islands, I think I might stay on Salina the entire time — at Hotel Ravesi, of course! — and do lots of boat trips.
Catania was pretty cool, too! Just the kind of Italian city I love — gritty and real, full of cool restaurants and bars, lots of dramatic Baroque architecture, fabulously stylish locals, and a volcano tops the landscape. Best of all, not super popular with tourists, so this is a city BY locals, FOR locals.
Kutná Hora made a lovely day trip. Kutná Hora is just east of Prague and is most famous for Sedlec Ossuary, a chapel filled with thousands of bones in intricate formations. The bone church was cool (except for the fact that they have now banned photography), but I really loved the town itself! So beautiful with a ton to explore. I feel bad for the people who come for the bone church and leave.
Celebrating Lewis and Murray's first birthday. We adopted the kittens in November, but they were born in July (we think). We gave them a bunch of roast chicken to celebrate. And apparently I am the kind of person who celebrates cat birthdays now!
Festival season. Prague has a LOT of food festivals during the summer months! Always a fun place to drop in.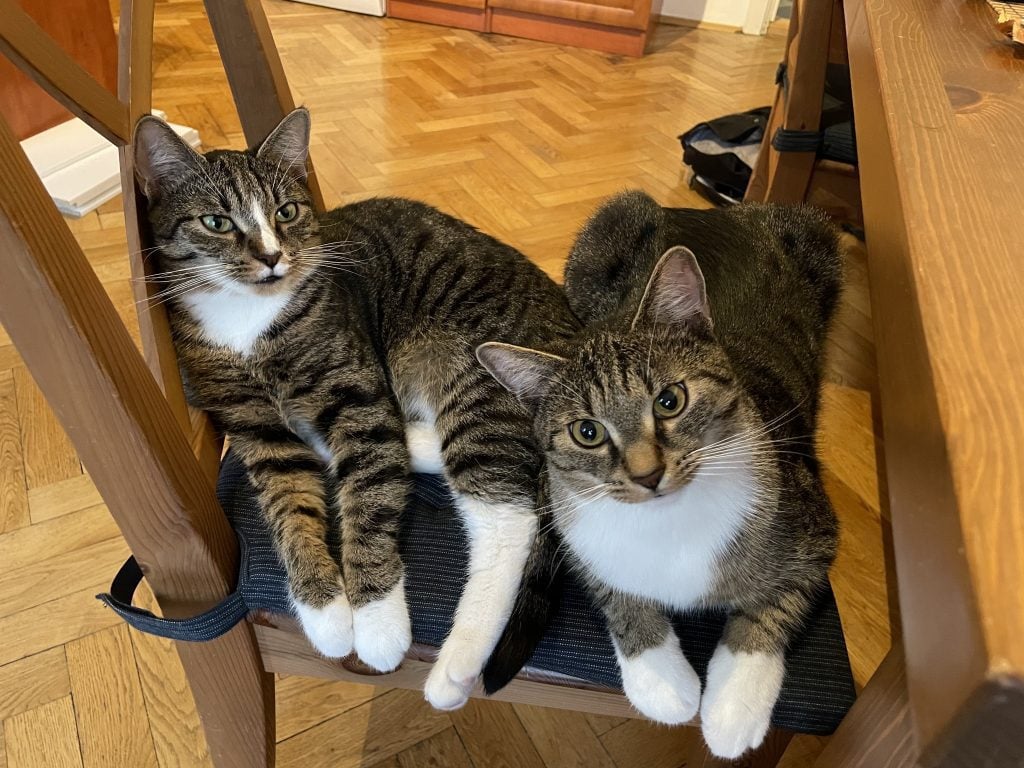 Challenges
Food poisoning. My fourth food poisoning incident ever after Cambodia in 2013, Thailand in 2013, and Mexico in 2019. It happened in Prague, and I think the culprit is the kebab shop. Which sucks, because they were our go-to cheap lunch option!
Our elevator was out of service for much of the month. We live two flights up, so for us it was more annoying than anything else, but I felt awful for our older, disabled, and stroller-toting neighbors. Just unacceptable.
A comic arrival in Sicily. Ah, Sicily, you always bring shenanigans! When we arrived, it took our luggage 45 minutes to come out (no, we can't carry on, it was WizzAir and we carry photography equipment) and our shuttle to Milazzo was so close to leaving without us. We kept calling and pleading with them to wait a few more minutes. Finally, we burst out…and we were the only people on the shuttle. Okay then.
The Stromboli volcano climb was tough. It was lots of up and down hiking all the way up to 400 meters. But the toughest thing was that we were rushed so hard. Very few breaks to catch our breath. I think it was because we started late, because the next two days it was scheduled to rain and everyone wanted to hike the same day.
At one point I was gasping for air and the Italians were helping me calm down!
Just know that Stromboli is a very cool but very tough hike. Some companies, including ours, say it requires "average" fitness, others say it requires "excellent" fitness. You should be decently fit if you do it. If not, there's always Osservatorio!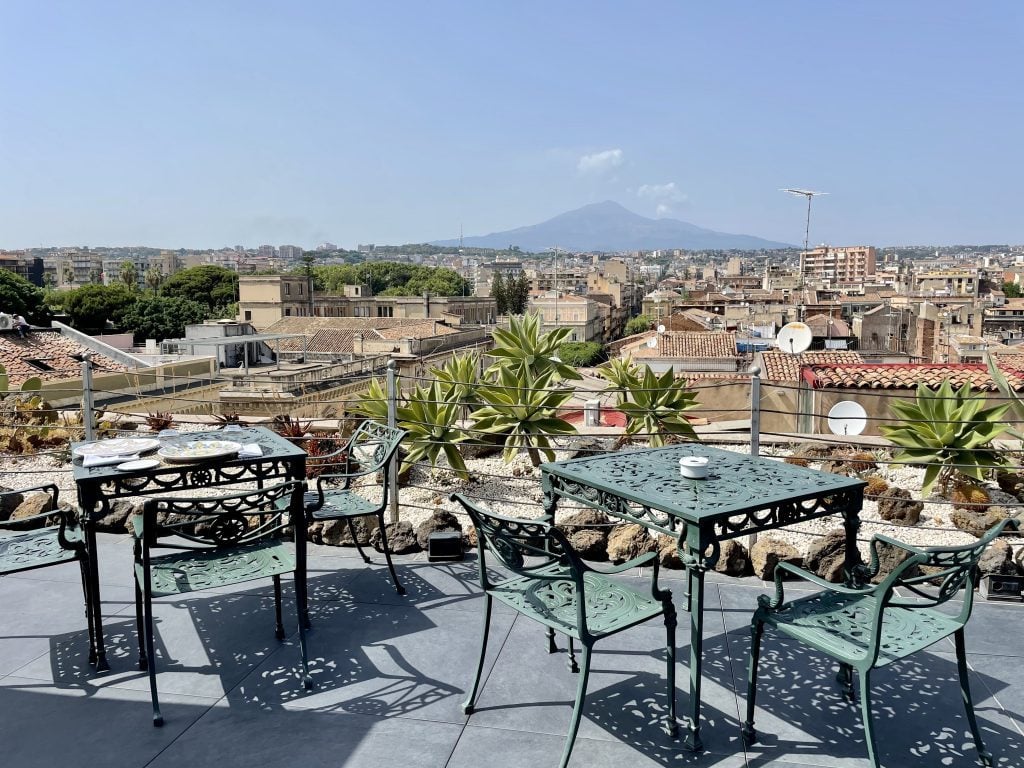 Blog Post of the Month
It was quiet! I didn't want to publish while away. But I do have a good one:
Best Towns in the Berkshires — This is the post I wish existed before my Berkshires trip. There's lots of information in the Berkshires on what to do, but very little information on what towns are worth exploring. These are seven awesome towns you should check out.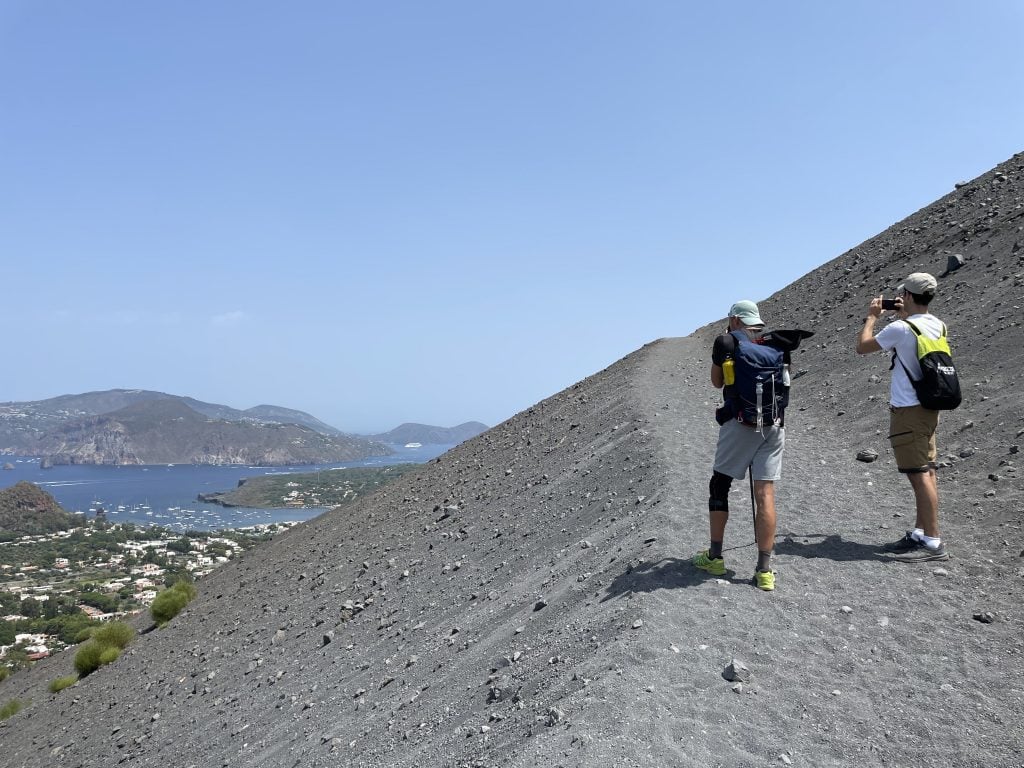 Book Club This Month
Our next book club will be Stealing Buddha's Dinner by Bich Minh Nguyen, a food memoir by a Vietnamese-American girl trying to understand (and falling in love with) American food culture. We will be discussing it over Zoom on Sunday, August 22, at 1:00 PM Eastern Time.
"As a Vietnamese girl coming of age in Grand Rapids, Michigan, Nguyen is filled with a rapacious hunger for American identity, and in the pre-PC-era Midwest (where the Jennifers and Tiffanys reign supreme), the desire to belong transmutes into a passion for American food. More exotic- seeming than her Buddhist grandmother's traditional specialties, the campy, preservative-filled delicacies of mainstream America capture her imagination.
"In Stealing Buddha's Dinner, the glossy branded allure of Pringles, Kit Kats, and Toll House Cookies becomes an ingenious metaphor for Nguyen's struggle to become a real American, a distinction that brings with it the dream of the perfect school lunch, burgers and Jell- O for dinner, and a visit from the Kool-Aid man.
"Vivid and viscerally powerful, this remarkable memoir about growing up in the 1980s introduces an original new literary voice and an entirely new spin on the classic assimilation story."
You can sign up here. Hope to see you there!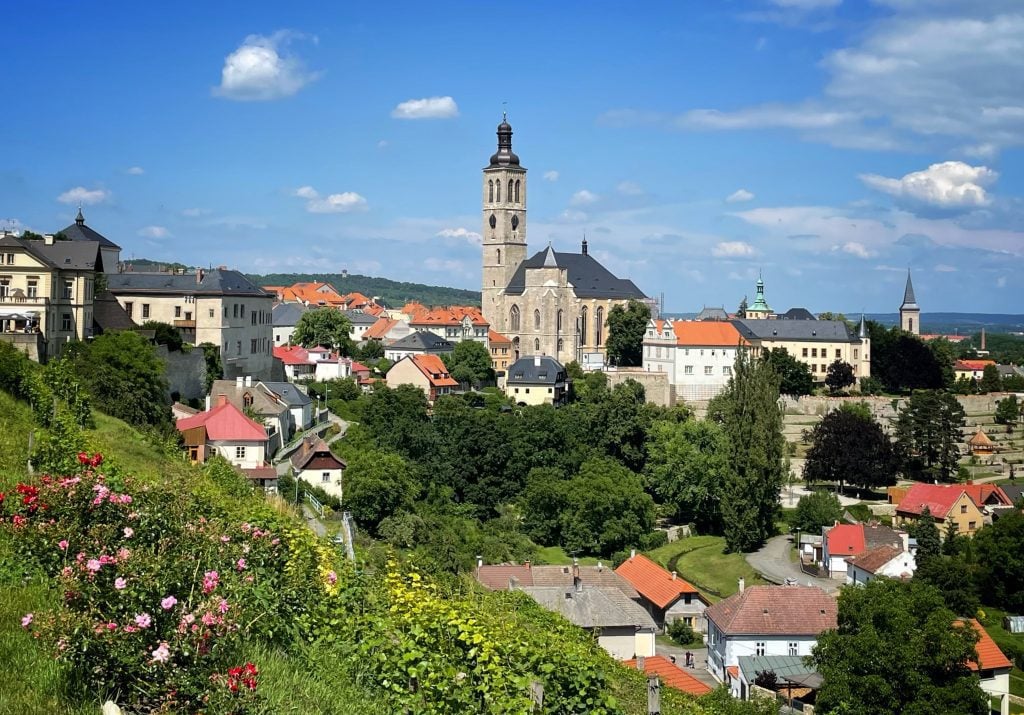 This Month on Patreon
On the Adventurous Kate Patreon, I publish exclusive content and never-told stories that you can access from $6 per month. We also have a private Facebook group and members get free access to the Book Club each month.
This month, I published two pieces on the platform. The first was about what it's like to travel in Europe now, and me being inundated by emails from anti-vaxxers who want to know how they can travel right now. (My opinion? No vax, no international travel.)
The other is about my experience trying out sensory deprivation floating for the first time ever!
Most Popular Photo on Instagram
I've wanted to go to Hotel Ravesi forever because of this pool. And you guys loved it, too! For more live updates from my travels, follow me on Instagram at @adventurouskate.
What I Watched This Month
Of course, Ted Lasso!! Such a delightful show, such a perfect cast, so nice to see prestige TV that is actually about kindness and goodness. Oh, and I WOULD RISK IT ALL FOR ROY KENT.
We recently started Schmigadoon, also on Apple TV+. It's a comedy musical starring Cecily Strong and Keegan-Michael Key about a struggling couple that finds themselves trapped in a goofy musical village, unable to escape until they find true love.
It's actually very self-aware and a great option for people who love musicals and people who love making fun of musicals! Super funny and ridiculous.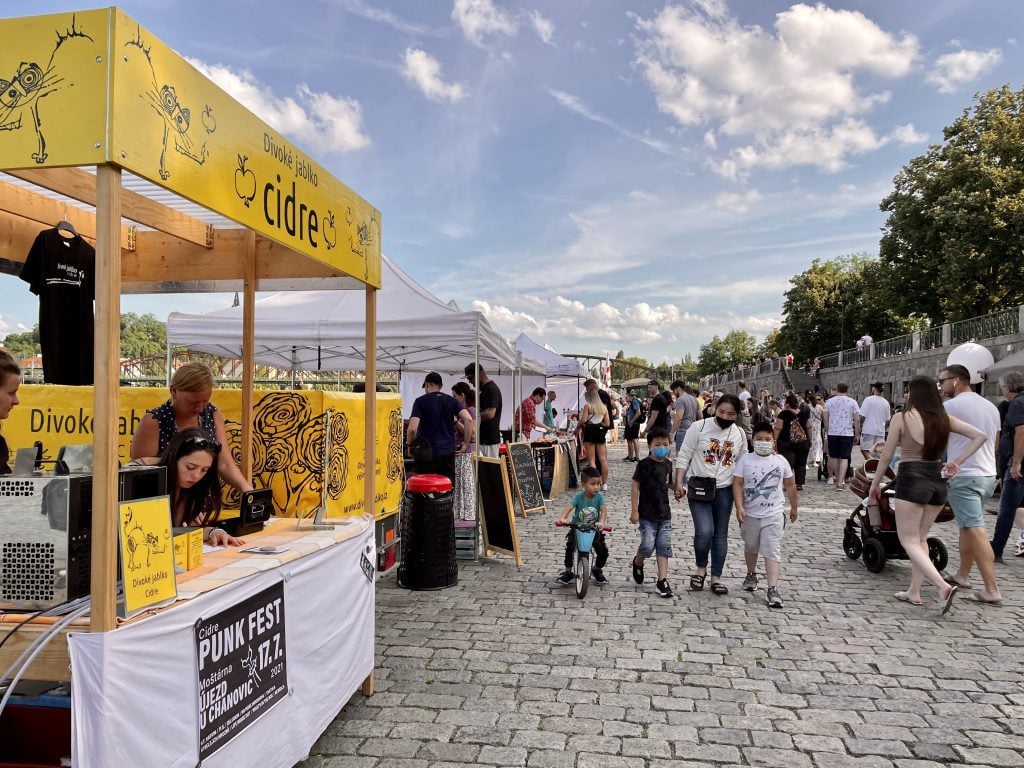 What I Read This Month
I am on an excellent reading streak right now! Some of the books this month are going to be on my Best of 2021 list! I am now up to 44 books in 2021.
And honestly, I think I'm going to quit the BookRiot #ReadHarder challenge. I'm just not feeling it this year. Oh well.
Leave the World Behind by Rumaan Alam (2020) — Amanda and Clay, a white Brooklyn couple with two teenage children, rent a gorgeous home on rural Long Island for a vacation. A few days in, they receive a late-night knock at the door. It's Ruth and G.H., an older Black couple, and they are the owners. They came because there was a blackout in New York and they're afraid of what's happening. The couples' initial distrust in each other unravels once they realize that something truly horrible has happened.
THIS FUCKING BOOK. The scariest book I've read since The Road. It starts out as a study in race and class dynamics between the two couples, then it descends into a realistic portrayal of what could happen when the apocalypse begins. But Alam doesn't tell you what actually happened. Terrifying details are dripped out from an omniscient narrator.
I hated The Road and named it one of the worst books I've ever read — but Leave the World Behind is far better. I will be thinking about it for a long, long time.
The book is going to be a Netflix movie starring Julia Roberts and Denzel Washington. I'm excited for it. Roberts is 53, which I think is a better age for Amanda than 43 in the book (most upper-middle-class Brooklyn transplants have their kids later), and Washington is a young-looking 66, whom I think they should age up a bit to emphasize the generation gap.
A Very Punchable Face: A Memoir by Colin Jost (2020) — Colin Jost, the head writer and Weekend Update anchor of SNL, shares his most memorable life stories: from growing up on Staten Island to how Jimmy Buffett saved his life, from the disaster of hosting the Emmys to the time an insect laid eggs in his legs.
I LOVED THIS BOOK. And not just because I'm a huge SNL fan. Jost has so many insane stories from his life, and he's self-aware enough to make it work well. I listened to the audiobook, which was a great decision, and he made lots of jokes about the pictures in the book that you can't see. It was so funny that I couldn't stop laughing out loud on the ferry, like a crazy person.
What I loved most about this book is that Jost has made comedy writing the focus of his life. Because of that, every paragraph — every sentence? — is constructed for maximum laughs. But the best chapter is the one where he doesn't tell a single joke. It's the chapter about how his mother, the medical officer for the NYPD, survived 9/11 after almost being buried alive twice.
The Other Black Girl by Zakiya Dalila Harris (2021) — Nella, a twenty-something assistant editor and the only Black employee at Wagner Books, is thrilled when another Black girl, Hazel, joins the office. And Hazel seems to be perfect. But suddenly Hazel becomes the office darling at Wagner, and Nella starts receiving notes reading, "LEAVE WAGNER. NOW." Soon she uncovers a much more sinister situation than she imagined.
I loved this book and binged it nonstop until I finished it. Some people are calling it Get Out meets The Devil Wears Prada — pretty on the nose. But this was the kind of thriller that I love — one that isn't about violence and murder, but a woman trying to get to the bottom of a mystery while showing all kinds of social dynamics, especially progressive white people who think they're not racist but make massive errors nonstop. A great vacation read.
Meet the Frugalwoods: Achieving Financial Independence Through Simple Living by Elizabeth Willard Thames (2019) — Elizabeth and her husband Nate were young professionals living in Cambridge, Mass. While they were always frugal people, they realized that with even more aggressive frugality and saving, they could reach their dream of financial independence and buying a homestead in rural Vermont.
Frugalwoods is one of my new favorite blogs lately, especially the financial case studies she does of her readers. I love Thames's honesty, self-awareness, and focus on social justice. A lot of people in the FIRE movement (financial independence, retire early) are focused on getting rich at the expense of everyone else; I much prefer the focus of people like her who focus on living more simply and giving up things people thing you need to have in order to be an adult.
She is far more frugal than I would ever want to be (I wouldn't want to give up makeup altogether, and my idea of clothing frugality is buying secondhand items on Poshmark, not going without buying new clothes for three years!). And it's worth noting that she and her husband got into this position thanks to high-earning jobs. But I think her memoir is full of wisdom that most people can use to improve their finances.
The Push by Ashley Audrain (2021) — When Blythe becomes pregnant, she resolves to be the good mother that she never had. But when her daughter Violet is born, she feels like something is wrong — she's not like other kids. Cruel. Sociopathic. Her husband Fox thinks it's all in her head — but when she gives birth to her second child, Sam, she is in love with him and realizes how normal he is. Violet's behaviors grow worse, until a horrifying tragedy happens.
You might be thinking, "That sounds a lot like We Need to Talk About Kevin," — and you're right. The first half of The Push is almost exactly like that novel, down to the epistolary style. In the second half, the plot changes direction. The books were a little too similar for my taste, but I still devoured this book in a single day. It's terrifying in a realistic way, and it's every parent's worst nightmare.
This book is also an excellent read for child-free folks! Phew.
Heads in Beds: A Reckless Memoir of Hotels, Hustles, and So-Called Hospitality by Jacob Tomsky (2013) — Jacob Tomsky spent years in the hotel industry, starting as a valet in a luxury hotel and moving into housekeeping management and manning the front desk. These are the stories of the ins and outs of the hotel industry, told by a person who has seen in all.
I'm a huge fan of work memoirs, which is why I read this book. I really liked learning about the hotel industry, and I feel like I'll be tipping a $20 whenever I check in (in the US, at least) from now on! I've only done that in Vegas, and it always got me a room with a great view of the Strip.
But I didn't like how much casual sexism, racism, and homophobia there was in this book. On top of that, Tomsky seemed to take any opportunity to mock the people he saw as beneath him. One of the worst memoir voices I've read in quite some time.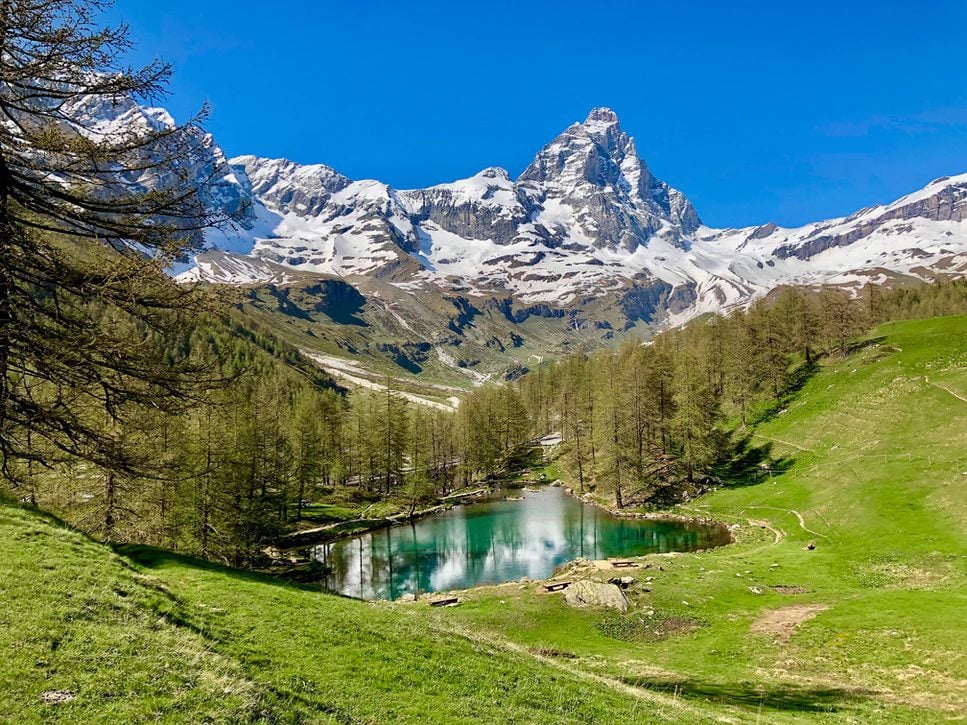 Coming Up in August 2021
Hello birthday month! Turning 37 is the big event, but we also have some travels planned!
First, Charlie and I are visiting a new Italian region: Valle d'Aosta. This mountainous region squished up against France and Switzerland is best known for skiing, so with our summer visit, we will be hiking, enjoying the national parks, and maybe trying the local specialty of cow udder.
It's been a longtime goal of mine to visit all 20 regions of Italy. Valle d'Aosta will be number 18! We will be going for a long weekend.
Later in the month, we are going to Varna, Bulgaria, a seaside town on the Black Sea. Last year we were supposed to go to our friends' wedding here; instead, they had a small wedding in the States and we will be meeting up to toast their marriage.
I've only been to Bulgaria once (you may remember that it wasn't the greatest experience) and Varna has been the place I've wanted to visit the most in the country. Super excited to finally see the town, swim in the Black Sea, and enjoy a cheap summer getaway.
What did you get up to in July? Share away!
Get email updates from Kate
Never miss a post. Unsubscribe anytime!