Adventurous Kate contains affiliate links. If you make a purchase through these links, I will earn a commission at no extra cost to you. Thanks!
This month, I finally got back to solo travel. My first solo trip since 2019. Since Newfoundland. That is a long-ass time to go without taking a solo trip while writing about solo travel for a living!
It wasn't supposed to be like that. I had plans for a monthlong solo trip to Peru and Ecuador in spring 2020. I was supposed to arrive the final week of March. But we all know how that turned out.
Instead, this month I stayed within my home state and traveled to the Berkshires, the westernmost part of Massachusetts, home to mountains, beautiful towns, and a vibrant arts scene.
It was just a four-day trip, but I was out of practice. I planned nonstop activities so I could do proper research, and I would get back to my hotel exhausted. I barely slept (more on that below). And I missed some obvious things, like the fact that most coffeeshops in the Berkshires close at 2:00 PM during the week (why?! I need my afternoon caffeine!).
But I loved the Berkshires — and I relished getting to explore an unfamiliar place again. This trip was a great idea.
I'm looking forward to more solo travel later this year — especially now that I'm fully vaccinated.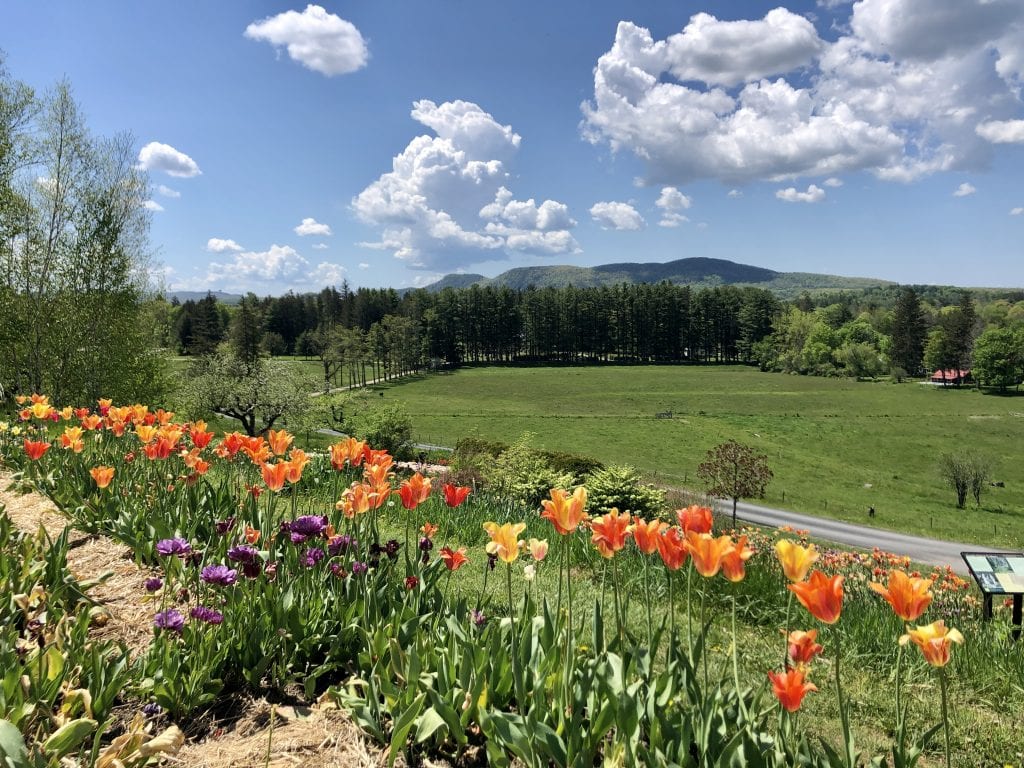 Destinations Visited
Reading, Lynnfield, Burlington, Lynn, Marblehead, Peabody, Woburn, Plum Island, Newburyport, Lee, Stockbridge, Lenox, Great Barrington, Bish Bash Falls State Park, West Stockbridge, Richmond, Pittsfield, North Adams, Williamstown, Andover, and Boston, Massachusetts
Taconic State Park, New York
Nashua, New Hampshire
Prague, Czech Republic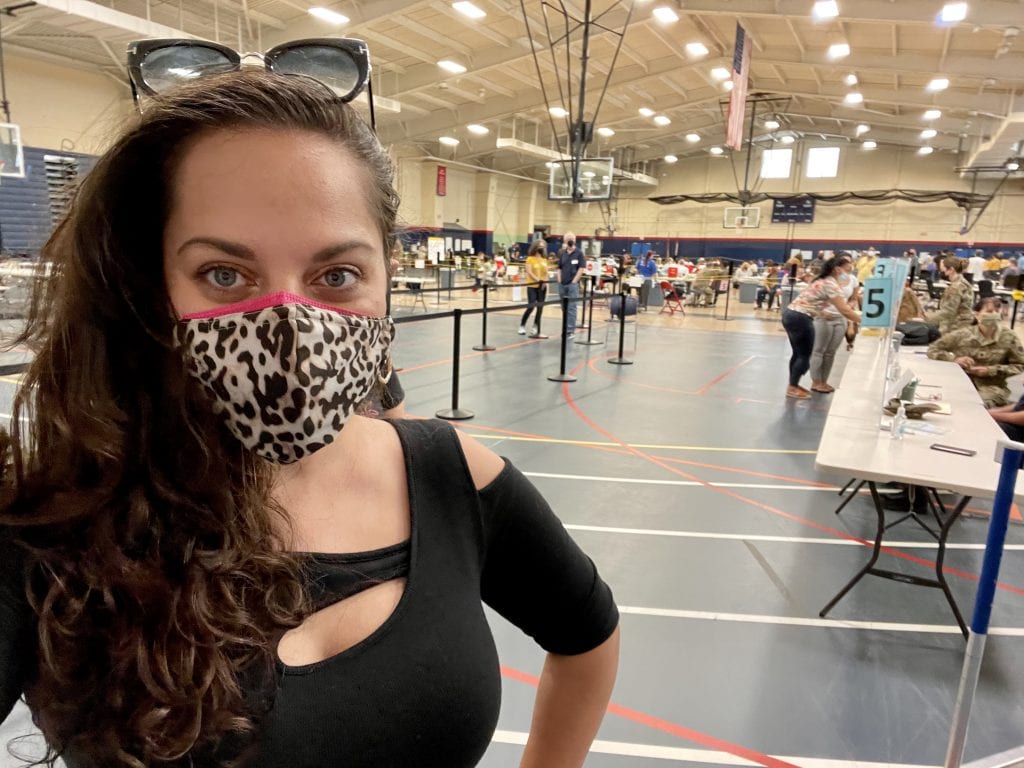 Highlights
Getting my second COVID-19 vaccine. I got my second Moderna shot near the end of the month, four weeks after the first shot. (Talk about the perfect shirt for the occasion! Thanks, Stitchfix!)
I'm happy to report that my side effects were mild — I was slightly tired for 48 hours, though extremely tired for about hour 24 through hour 27. The arm pain woke me up the morning after, but it wasn't worse than overdoing it at the gym.
Still, even if my side effects had been more severe, they would have paled in comparison to COVID itself. Please get your vaccine as soon as you're able to.
Massive COVID improvements in Massachusetts and the Czech Republic. This month I watched numbers in both places shrink enormously. It's been great seeing all of my Czech friends get their appointments, too! Turns out that for all the lamentations, the Czech Republic was only six weeks behind Massachusetts in terms of vaccine availability.
Spending time with family and friends. It was good to be home for the first time in 10 months and get in quality time with everyone.
Visiting the Berkshires! I loved this part of the world! My favorite towns were classic Stockbridge, funky North Adams, and Great Barrington, "the Brooklyn of the Berkshires." Some of my top highlights were the Norman Rockwell Museum, hiking to Bash Bish Falls, Mass MoCA, Ventfort Hall, the Clark Institute, the Mount, cider donuts at Hilltop Orchards, dinner at the Prairie Whale, coffee at Six Depot Roastery and Tunnel City Coffee.
I'm planning on creating three to four posts about the Berkshires and am working on the first one right now.
More Massachusetts exploration. I actually visited Marblehead for the first time (how?! I grew up nearby!) and revisited Newburyport and Plum Island. I also had a nice day in Boston, talking a long walk through Back Bay and the South End and visiting my old haunts. The ones that remain, anyway.
TONS and TONS of clothes shopping! I haven't done much clothes shopping in years (I mostly rented in New York), and most of my clothes are on their last legs. I saved up for months to do a ton of shopping at home. I bought a TON of stuff. I am a new fan of Madewell and found SO many designer deals on Poshmark.
Lewis the cat's eight-week post-FIP observation bloodwork came out well. He's got one more round of bloodwork at the twelve-week mark, and if it's still good, he's officially cured on June 13! I can't believe how far we've come.
Getting my reading glasses. I ended up going with Warby Parker for my first pair, and honestly, they help a ton.
Planning international travel. You'll see a bit on that at the end of this post, but now that I'm fully vaccinated and Charlie's having his second shot soon, we're starting to plan more travels. Including an August trip to…Bulgaria?!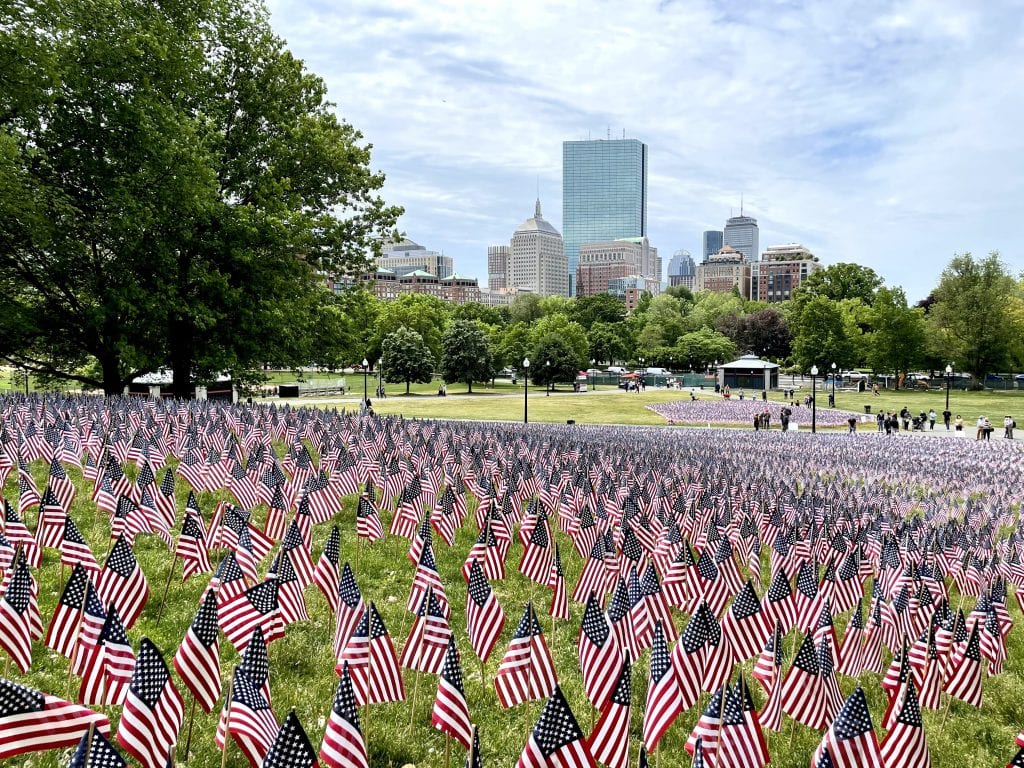 Challenges
I got on the wrong train in Boston — and it was raining! Man, I'm out of practice! My town, Reading, is on the Haverhill line — so I jumped on a Haverhill-bound train. I was SO proud of myself for jumping on board with 15 seconds to spare.
Well. Turns out I hopped on a train that takes another route and doesn't stop until Ballardvale in Andover, two stops past Reading. Had to take a $17 Uber home!
Three nights of no sleep in the Berkshires. I slept horribly each night — because I've now reached the age where I need to start traveling with my own pillow. Feather pillows and foam pillows are not good enough. I need the weird shaped pillow now.
I bought a travel-sized contour pillow with memory foam, and I look forward to trying it out on my next trip.
Feeling discombobulated. The older I get, the harder I find it to cope with disruptions to my routine. It sends me off the rails. As a result, I wasn't able to get nearly enough work done this month.
Missing my kitties and my dude. It was hard being away from them! Charlie went away for a week, so our friends took care of Lewis and Murray. It made me feel a lot better knowing that they were caring for them, and now I feel like we can manage another getaway without worrying too much about it. (Bonus: our friend actually strung our trampoline!)
Blog Posts of the Month
What NOT to Do in Boston — I am SO glad I finally wrote this post!! I had a blast writing it and it's probably the most Boston thing I have ever written.
How to Survive a Pandemic: A Czech Story — This is something special. There is a cafe in my neighborhood in Prague that opened JUST before the pandemic hit — and against all odds, they survived. How? Building community.
Introducing Gamma, the Smartest Travel Jacket Yet — There's a new jacket on Kickstarter designed to be the smartest travel jacket yet — and Sanka from Cool Runnings would be a big fan.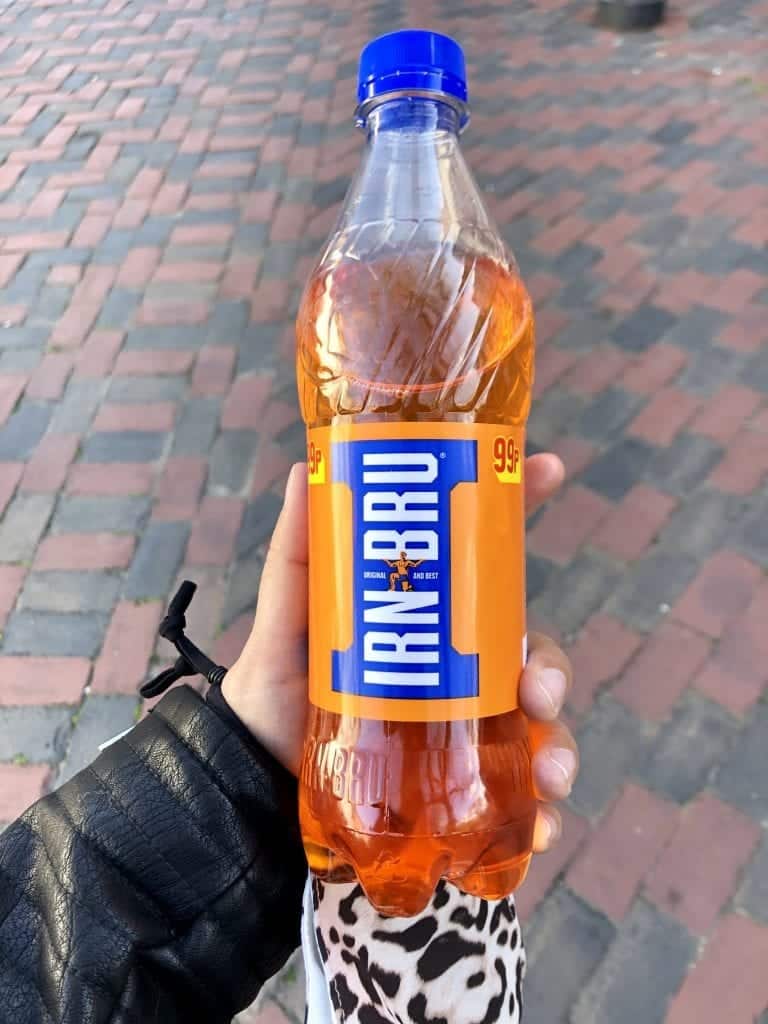 This Month on Patreon
On the Adventurous Kate Patreon, I publish exclusive content and never-told stories that you can access from $6 per month. We also have a private Facebook group and members get free access to the Book Club each month.
This month I revealed the first essay in a series about walking every street in my town a year ago. I'm eventually going to publish it, and I want it to be a good one, so I'm doing series of vignettes over time and consolidating it into the best.
This month I'm going to share a juicy exchange with a multibillion-dollar company that wanted to pay me in…well, it was ridiculous. I'll say that for sure. I'm sick of this predatory behavior, especially when targeting travel industry publishers during this time of financial crisis.
Book Club This Month
Our next Book Club will be on Sunday, June 27, 2021, at 1:00 PM Eastern Time. You can sign up here.
We will be reading Mornings in Jenin by Susan Abulhawa, a novel by a Palestinian author that traces the conflict and its effects on one family for generation.
I've always believed that fiction cultivates empathy. And during this latest chapter of turmoil in Palestine and Israel, I think it's critical for us to learn more about what generations of Palestinians have faced in their homeland.
"Mornings in Jenin is a multi-generational story about a Palestinian family. Forcibly removed from the olive-farming village of Ein Hod by the newly formed state of Israel in 1948, the Abulhejos are displaced to live in canvas tents in the Jenin refugee camp. We follow the Abulhejo family as they live through a half century of violent history. Amidst the loss and fear, hatred and pain, as their tents are replaced by more forebodingly permanent cinderblock huts, there is always the waiting, waiting to return to a lost home.
The novel's voice is that of Amal, the granddaughter of the old village patriarch, a bright, sensitive girl who makes it out of the camps, only to return years later, to marry and bear a child. Through her eyes, with her evolving vision, we get the story of her brothers, one who is kidnapped to be raised Jewish, one who will end with bombs strapped to his middle. 
But of the many interwoven stories, stretching backward and forward in time, none is more important than Amal's own. Her story is one of love and loss, of childhood and marriage and parenthood, and finally the need to share her history with her daughter, to preserve the greatest love she has.
Set against one of the twentieth century's most intractable political conflicts, Mornings in Jenin is a deeply human novel – a novel of history, identity, friendship, love, terrorism, surrender, courage, and hope. Its power forces us to take a fresh look at one of the defining conflicts of our lifetimes."
I hope to see you there.
What I Watched This Month
Have you watched Shrill? It's SO good. I feel like it doesn't get the respect it deserves. Probably because it's seen as a "women's show." But this show is funny as hell. I watched the first two seasons with my mom and now I'm moving on to the third.
SNL also had a few great episodes this month. Keegan-Michael Key was an all-time great host and the finale had some of the best sketches of the season.
And if you're looking to watch some of the best early 30 Rock episodes, my dad and I watched several: The Source Awards, Greenzo, Tracey Does Conan, Black Tie, Up all Night. Some of the best!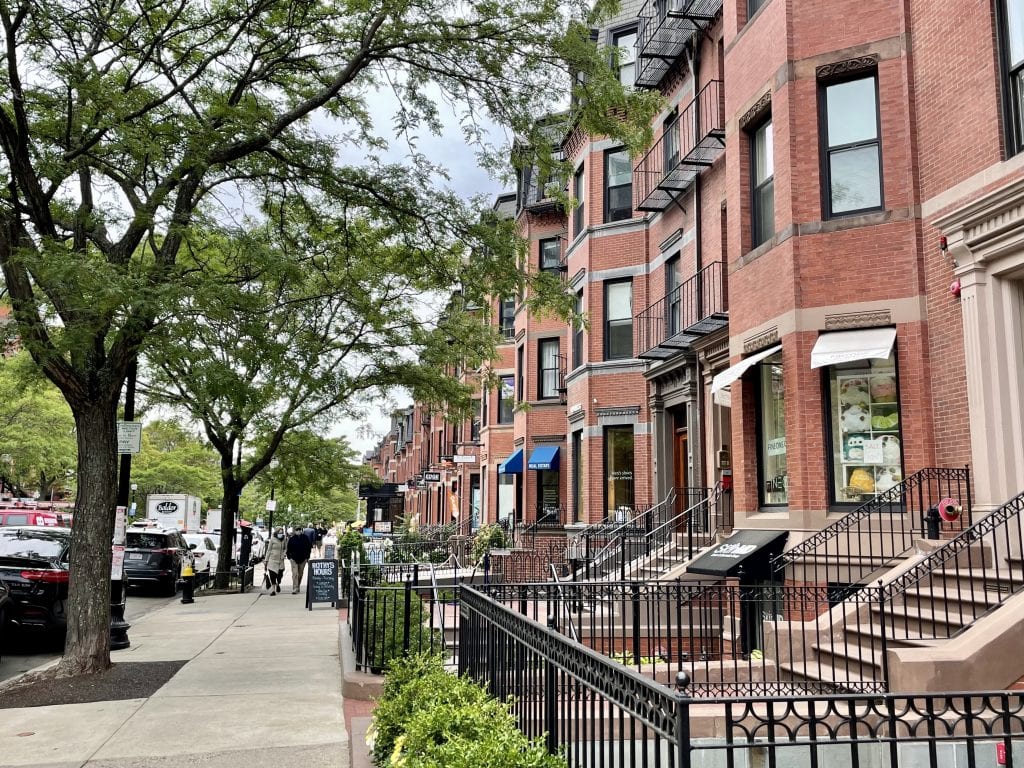 What I Read This Month
Another month of not much reading! I read one book this month. One. (I blame my routine disruptions.) I've read 34 books so far this year.
One to Watch by Kate Stayman-London (2020) (#ReadHarder challenger category: A plus-sized romance) — Bea is a plus-size fashion blogger and rising star who gets the opportunity of a lifetime — to appear on the reality dating show Main Squeeze, which is basically The Bachelorette. She decides to do it to elevate her profile, and refuses to fall in love. Well, she soon finds herself at the center of the body positivity movement, for better and for worse — while falling for several men vying for her affections.
What a charming and lovely book! It was fun and had lots of twists, not unlike a reality show, and I had no idea where it was going. Bea is a heroine you can root for. Put this one down for an awesome summer beach read!
(One plot point that annoyed me — NOBODY WHO WORKS AT COLUMBIA CHOOSES TO LIVE IN PARK SLOPE. IF YOU LIKE PARK SLOPE, CAN AFFORD PARK SLOPE, AND WORK AT COLUMBIA, YOU LIVE ON THE UPPER WEST SIDE. Okay, moving on…)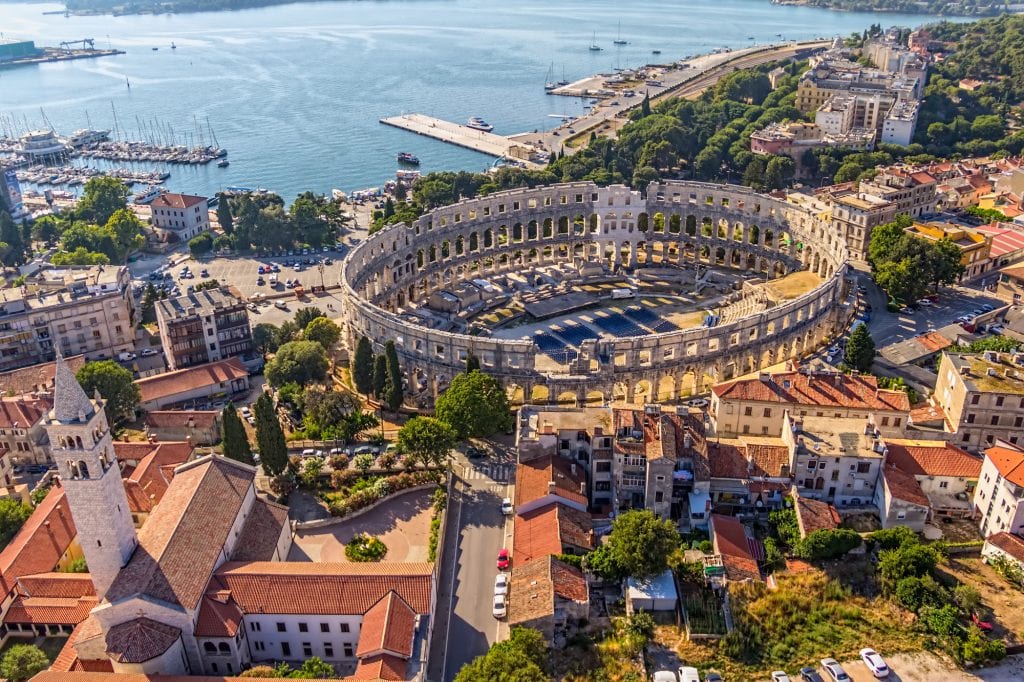 Coming Up in June 2021
I'm starting the month under a five-day quarantine at home in Prague, the requirement when coming to the Czech Republic from the United States, which will likely end soon for the fully vaccinated. But it's smooth sailing afterward! On June 7, I'll officially be two weeks past my final shot.
Now that I'm fully vaccinated, I'm ready to travel internationally again! I'm heading to Croatia for a few days in June, continuing my work with Croatia Tourism. I'll be returning to Istria, a region that you know I love so much! I'll definitely be in Pula, but I'm not sure where else yet.
Now that cases have dropped sharply in the Czech Republic and restrictions have finally eased up, I'm ready to see more of the country. Hoping I'll finally get to do that Kutna Hora day trip. Maybe an overnight trip to Tábor. Karlovy Vary and Brno are priorities for later this summer.
But even beyond that, it will be nice getting to experience Prague during its best weather months of the year. And maybe getting a few cheap beers on Old Town Square before tourists return and prices get jacked up again.
What are your plans for June? Share away!
Get email updates from Kate
Never miss a post. Unsubscribe anytime!