Adventurous Kate contains affiliate links. If you make a purchase through these links, I will earn a commission at no extra cost to you. Thanks!
I feel like every year I'm looking forward to the winter until it actually starts to happen. Just as soon as the first real chill sets in and it's time to transition away from mid-weight peacoats to full-on winter coats, it hits me — can I do a whole season of this?
We're not going to Mexico this winter. We missed the cats too much last year, and also realized that it doesn't make sense to go away in January, one of our busiest work months of the year.
Instead, a Prague winter. Walks through parks filled with barren trees. Evening snuggles with kittens and cups of tea. Doing all errands by 3:30 PM as the sun is down shortly after. A needed season of quiet.
But there is no such thing as bad weather — only bad clothes. And with that, I dug out my Uniqlo thermals for the season. I may have bought them for my trip to Antarctica in 2018, but they're equally useful when browsing European Christmas markets.
And we're already making tentative plans to go to Sicily for a week or so in February. Having a bit of sunshine to look forward to makes all the difference.
Destinations Visited
Prague, Czech Republic
Lisbon and Sintra, Portugal
Reading, Beverly, Woburn, Braintree, and Lynnfield, Massachusetts
Tamworth, North Conway, Jackson, Wolfeboro, Loudon, Manchester, and Salem, New Hampshire
Highlights
A lovely weekend getaway to Lisbon. Charlie and I decided to meet up for a few days after his company's team meeting in Sevilla and before I flew to Boston. A great idea! I hadn't been to Lisbon in about 10 years, during which I was an extremely low-budget backpacker.
It was so nice spending time with my Lisbon buds, trying out delicious restaurants and hitting up wine bars. The weather wasn't the greatest, but the city was invigorating.
We also spent an afternoon in Sintra — an uncharacteristically foggy afternoon in Sintra! We didn't go all out on exploration, but wandered around and got to see a few of the palaces.
And I had some thoughts. Lisbon and Prague have a similar cost of living. But I think things tend to be more organized and work much better in Prague. Then again, Lisbon has much more sunshine. How would you value that trade-off?
Fun times in Prague. My first-ever visit to the Narodni Museum (National Museum), and the highlight for me was its cool collection of rocks and minerals. And one day the weather was beautifully sunny and foggy at the same time, which made for unusual photos!
A nice trip home for Thanksgiving. It was great to see my family and have all the food, spend time with friends, and I got QUITE a number of errands done over that weeklong journey!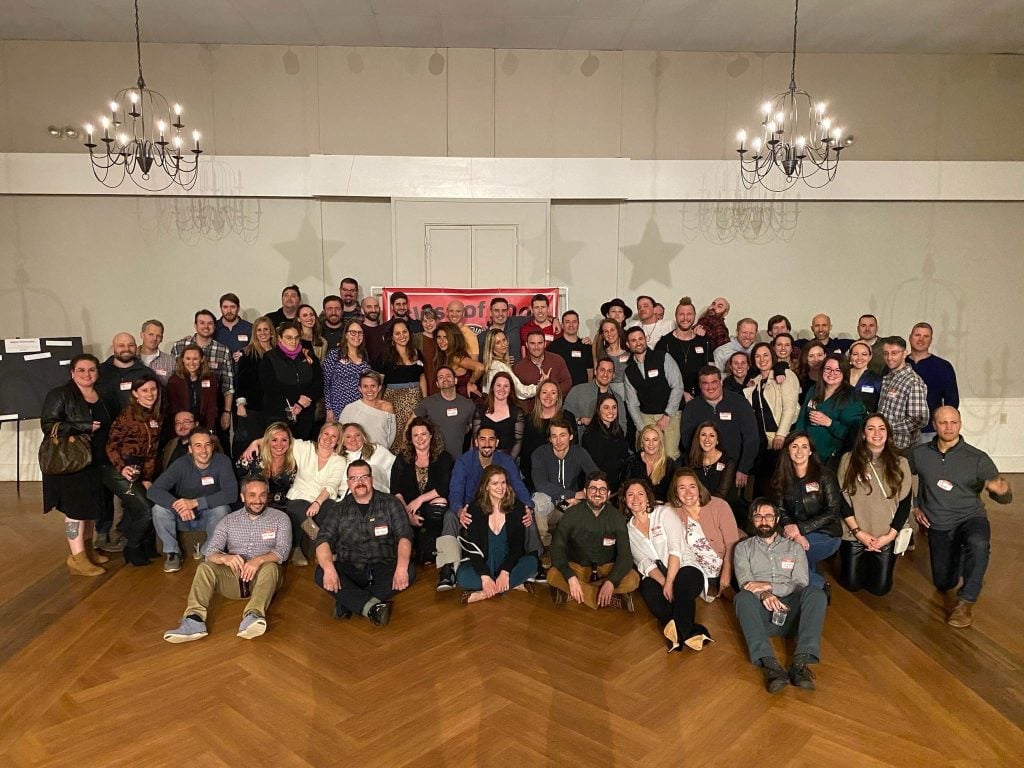 My 20th high school reunion. 20 years!! I cannot believe it's been that long. But it was a great event. We had about 80 people there, and it was great catching up with everyone. It's always a pleasant surprise to find out how many of my classmates read my blog!
This was also my first time masking at a large indoor event where pretty much everyone was unmasked. I didn't want a repeat of the conference a few months ago where dozens of people got COVID.
My friend Beth and I were the only ones in masks (we did take them off for photos), and honestly, it was no big deal. Well-worth hedging against long-term COVID damage.
A fun New Hampshire day with my dad. I wanted to cover some holiday events this year on the New Hampshire site, so we attended the Jingle Bell Chocolate Tour in Jackson and the Gift of Lights in Loudon, plus gallivanting to the Moat Mountain Brewery, North Conway, Chocorua Lake, Tamworth Distilling, and Lone Wolfe Brewery (which I had long wanted to cover on my New Hampshire Breweries guide).
Finding wedding shoes. I was dreading the wedding shoe search, since a bout with tendinitis 15 years ago has left me needing good arch support at all times. And formal shoes with good arch support are tough to find.
Well, what do you know…I found a pair of gold wedges covered with rhinestones for just $49.99 at DSW! They aren't orthotic, but they will do just fine!
I also got my wedding earrings (super glamorous and dangly to go with the Old Hollywood vibes), a hair comb, a beaded white purse (why not?), and Charlie and I settled on the bridesmaid colors: five dusty, dreamy lilacs and blues.
I did my hair and makeup trial for the Boston wedding, which I thought was early at eight months out, until my artist told me she has some people do it a year or more out (which seems insane). I hired the same artist who did my sister's hair and makeup for her wedding in September. It's so great to have someone who gets your vision and runs with it.
Challenges
Getting a cold near the end of my time in Massachusetts. Thankfully not COVID this time. Just grossness.
The Gift of Lights was…odd. One of the holiday events in New Hampshire I wanted to cover was the Gift of Lights, a show at the New Hampshire Motor Speedway in Loudon. You drive onto the speedway and drive through lots of light displays, including tunnels.
First off, we did it in the rain, which technically could still be okay, though not optimal. While this allowed us to drive through the course at a much faster rate than usual, this course was incredibly confusing without any drivers there! We couldn't figure out where to turn a lot of the time. And the lights? They were…fine. Displays in the shape of Santa and stuff.
I know a lot of NH people love taking their kids to Gift of Lights every year. If that's your thing, go for it! For me? I'd rather drive to a fancy neighborhood that goes all out on decorations.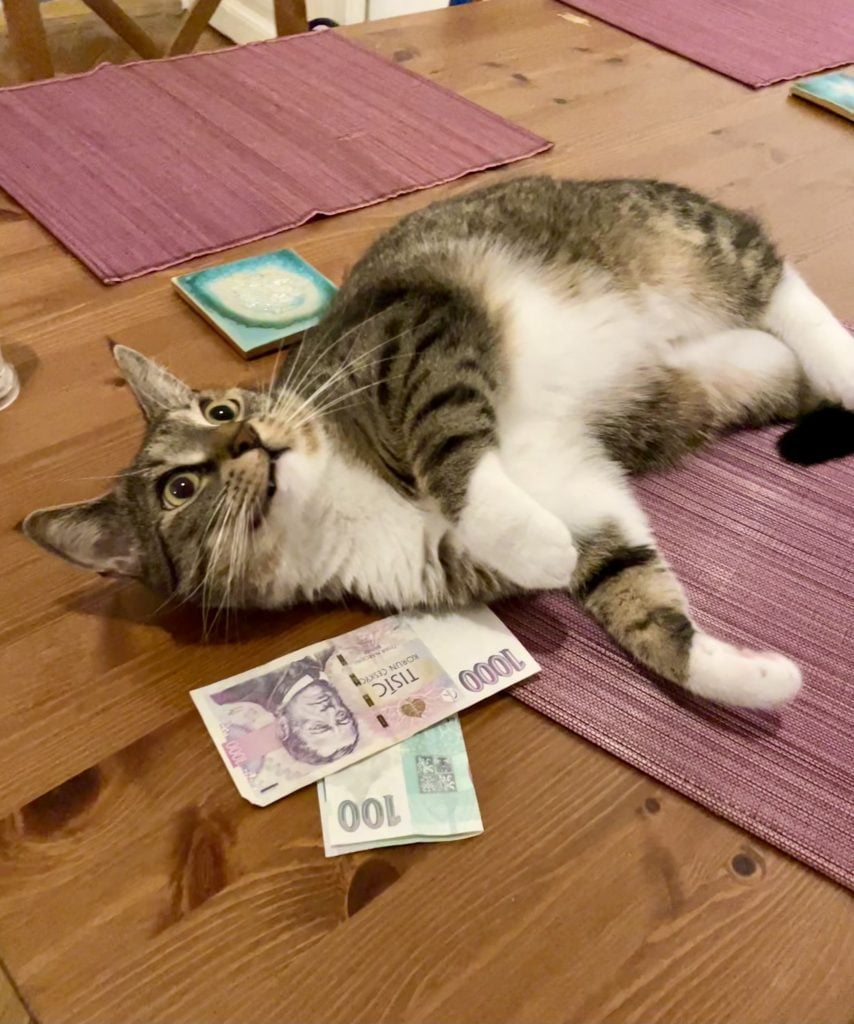 Blog Posts of the Month
Are the Vök Baths Iceland's Best Geothermal Spa? — The Vök Baths were my favorite thermal spa in Iceland! This place is still pretty new, so I highly recommend checking it out if you're driving the Ring Road.
24 Fabulous Things to Do in Sayulita, Mexico — I love the party beach town of Sayulita, and I think it's an especially good destination for elder millennials! Here's why it makes a great place to visit over the winter.
A Guide to the Gorgeous Tröllaskagi Peninsula, North Iceland — Want a really spectacular detour from the Ring Road? Check out Tröllaskagi, a peninsula covered with jagged mountains, adorable small towns, a fabulous swimming pool overlooking a fjord, and perhaps the best museum in Iceland, the Herring Era Museum.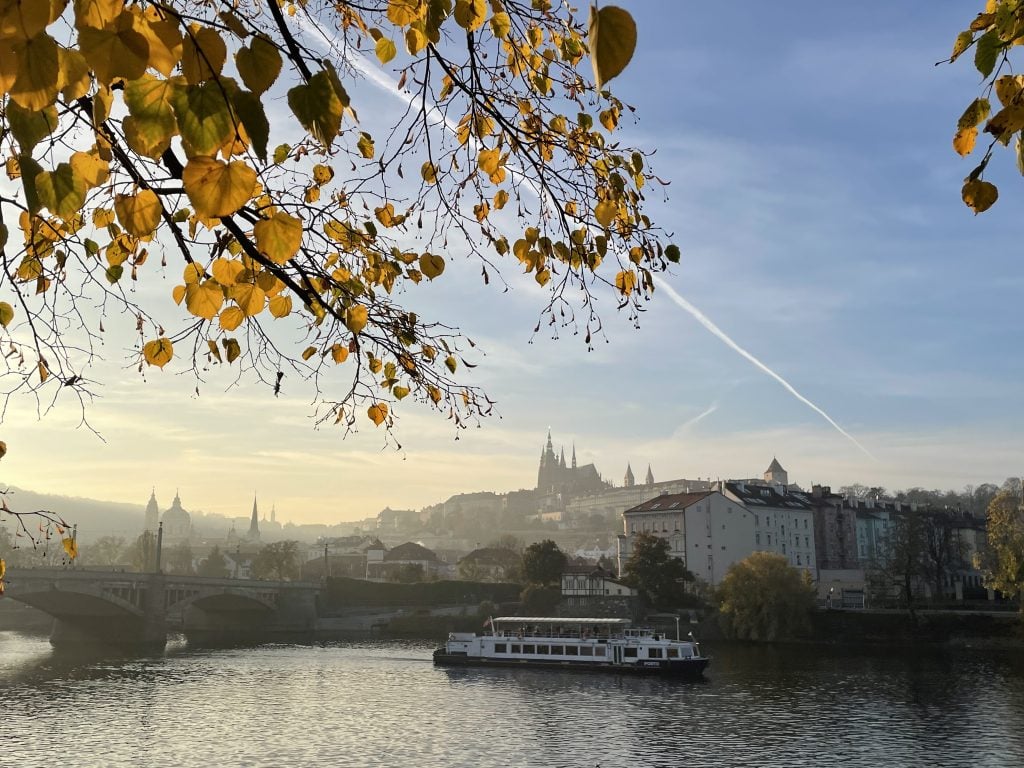 This Month on Patreon
On the Adventurous Kate Patreon, I publish exclusive content and never-told stories that you can access for $6 per month. We also have a private Facebook group and members get free access to the Book Club each month.
So…this month, would you like to see some wedding dresses? You'll see some wedding dresses!
I didn't put up my actual wedding dress, but I wrote a post sharing several of the wedding dresses I tried on that DID NOT make the cut for various reasons. A lot of the wacky ones from BHLDN.
Book Club This Month
I'm holding off on the next book club until late January, due to everyone having busy holiday schedules. I'll let you know when we're ready to go.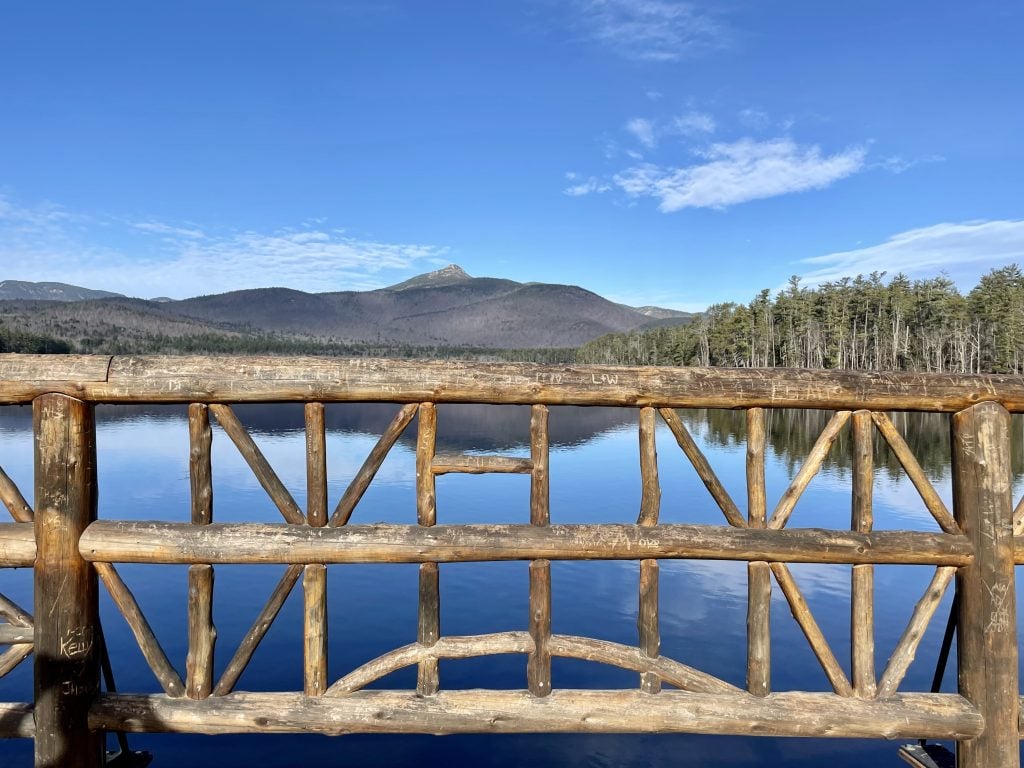 New Hampshire Way Update
I anticipated that this would be a slow month on New Hampshire Way, my New Hampshire travel site, and for the most part this was accurate. Foliage season ended in mid-October, and November is kind of the middle ground before the holidays kick into gear.
Covering holiday activities is a big priority of mine, for both ad reasons (highest ad rates of the year are in December) and because so many of New Hampshire's biggest holiday events have scant online coverage at best.
So I published my guide to Christmas activities in New Hampshire in 2022, and right now it's the top post on New Hampshire Way and ranks #1 on Google for "Christmas in New Hampshire"!
Two new posts this month that you may enjoy: 27 Incredible New Hampshire Cabins with Hot Tubs (yes, we went through the list carefully to make sure each of these cabins actually has a good hot tub) and Best Bakeries in Portsmouth, NH (including one of my favorites, Popovers on the Square).
But you know what's going wild? My guide to New Hampshire water parks. Because literally everyone is googling "indoor water parks in New Hampshire" right now!
And I'm excited that my next payment from Mediavine, the January payment, will include New Hampshire Way revenue for the first time!
What I Listened To This Month
I adore Leslie Jones — and she now has a podcast! It's called The Fckry (The Fuckery) and it's fabulous; the podcast format was made for her.
And the episode that she did with the Pod Save America guys right before the midterms is probably the hardest I have ever laughed at a podcast. I was the weirdo walking around the neighborhood and randomly bursting into laughter ever few steps.
I won't give anything away, but it's well worth a listen, even post-midterms!
What I Watched This Month
The Crown. Not quite finished with the season yet, but it's always fantastic. The new cast is great, but Dominic West is WAY too hot to credibly play Prince Charles (and honestly, Charles gets quite a positive edit this season).
The episode about Princess Margaret and Peter Townsend made me sob. They loved each other so much, could never be together, and never stopped loving each other, even in their final years.
And this month I was introduced to Below Deck. My fiancé Charlie can't stand reality TV…but he suddenly got massively into this reality show about the crew who work on luxury charter yachts, and got me to watch it with him. Apparently there are a million different spin-offs around the world.
I absolutely love all the details of the background work the crew do for guests, both the wonderful guests and the difficult ones. Not so much into the interpersonal drama. But I'm sure we will continue following much more of this reality show!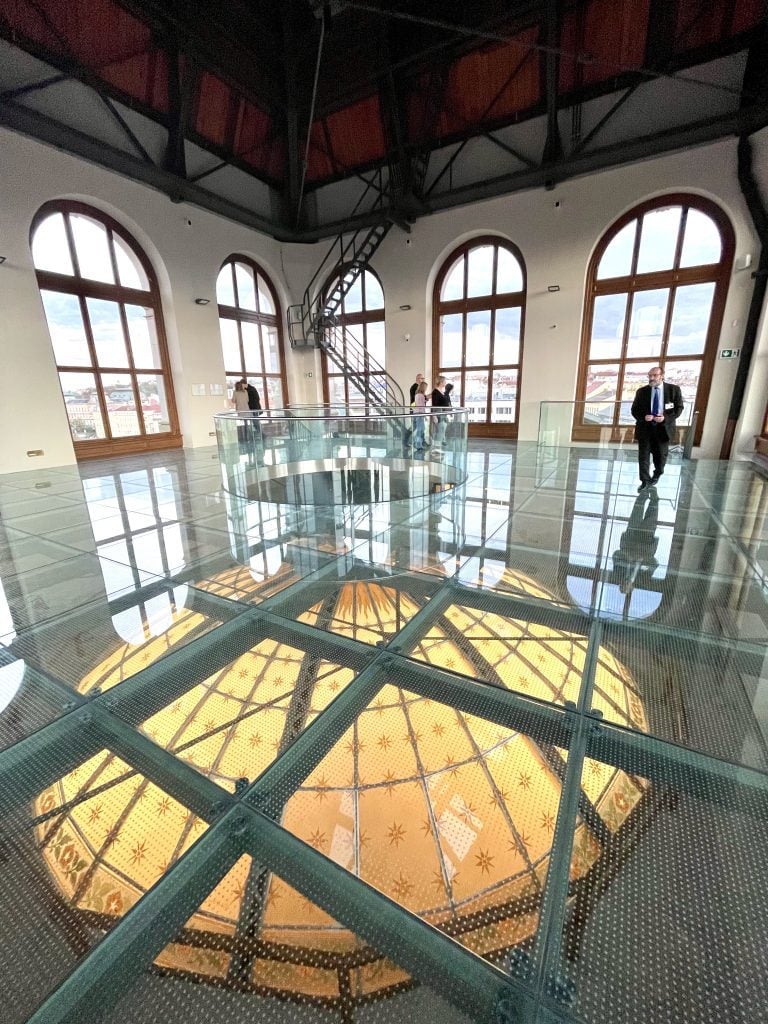 What I Read This Month
We are coming to the conclusion of my slowest reading year in the past decade, I am sorry to say. At first I wasn't sure how to deal with this, but now I'm much more at peace with it considering that I've used the spare time to build an entire new website (New Hampshire Way). Here's what I read this month:
A Heart That Works by Rob Delaney (2022) — Comedian Rob Delaney's two-year-old son Henry died of a brain tumor a few years ago. This is the story of Henry's life, his illness, and the meaning of it all. And this is unlike any grief memoir you've ever read. It tells Henry's story in a circular narrative and is often laugh-out-loud funny, full of rage, and quietly devastating, often all at the same time.
What an incredible book — my favorite of the year. Rob is one of the creators and writers of Catastrophe, and if you've seen it, you know that he's a master of mixing comedy with dark, far-too-real relationship moments. This book is honest and visceral in a way that I found truly comforting.
I'm grateful to Rob, and grateful to Henry. They've left a mark upon me forever.
Station Eleven by Emily St. John Mandel (2014) — This post-apocalyptic novel opens 20 years after a pandemic killed off 99.9% of the population. Kirsten is a performer with the Traveling Symphony, a group that performs Shakespeare and classical music to settlements scattered around the Great Lakes region. Soon they encounter a dangerous prophet. The story flips back and forth in time, connecting a string of characters.
A lot of post-apocalyptic books scare and upset me (none more so than Cormac McCarthy's The Road), but this book was so different. It was uplifting. It was gentle. It left me hopeful, even in the face of so much horror. You know an author is gifted when she's able to do that!
I'm so excited to dive into more of Emily St. John Mandel's books and even finished Sea of Tranquility in early December. And Station Eleven has become a miniseries on HBO. I'm excited to dive into that, too.
An Ocean Apart by Sarah Lee (2022) — The year is 1954 and sisters Connie and Ruby have set out on a steamship from Barbados to England, where they will train to be nurses for the newly formed NHS. Together with their friend Billie, newly arrived from Jamaica, the young women jump headfirst into their new lives.
My friend Sarah wrote this book, and I'm so happy for her! She based much of the book on her mother's migration from Barbados to England. This time period is called the Windrush Generation, the mid-century time period when many Caribbeans immigrated to Britain to rebuild following World War II.
I loved these three girls and their stories as they wrestle with work, love, and acclimating to a completely new country — and I knew nothing about this generation and moment in time. It was so nice to spend time with them.
Friends, Lovers, and the Big Terrible Thing by Matthew Perry (2022) — The world knew that Matthew Perry struggled with addiction for much of his time on Friends — but the truth was much darker. In this memoir, he tells a story of his lifelong loneliness that led to alcohol and prescription drug abuse, leading to detox after detox and rehab after rehab.
Okay. This book got a lot of press, not all of it positive. Here's what I think: you will finish this book knowing that addiction is a disease and some people, like him, are predisposed to a terrible, awful version of it. I feel for him.
And the bad. Yes, he wished the beloved Keanu Reeves was dead instead of River Phoenix, which was crude and incredibly ill-advised, considering how close Keanu and River were and how destroyed Keanu was by his death. I seriously wonder how an editor allowed that to happen.
But beyond that, I hated how Perry talked about women. He saw every woman as a potential conquest. They were always heart-stoppingly beautiful, and they wouldn't give him the time of day, and he would be upset. I think the one time he said something about a woman that wasn't about her looks was when he briefly mentioned that Lisa Kudrow was "smart." That was it.
This was probably the single most bitter book I've read. He claims to be sober now. More than anything, I want him to be. But I'm not convinced he is.
This Time Tomorrow by Emma Straub (2022) — Alice is about to turn 40 and is feeling mediocre about her life — her relationship is a dud, her job is a dead-end, and her father is ailing in the hospital. But on the night of her birthday, she finds herself transported back to her 16th birthday, alongside her vibrant 40-something father, and she realizes she has the chance to do things over.
I enjoyed this book. As much as it's a time travel fantasy, it's really more about Alice's relationship with her father and the things she learns by traveling in time (again and again). And this is a GREAT book about New York City. Alice's childhood home is on Pomander Walk, this lovely little pedestrian-only street on the Upper West Side covered with interesting homes.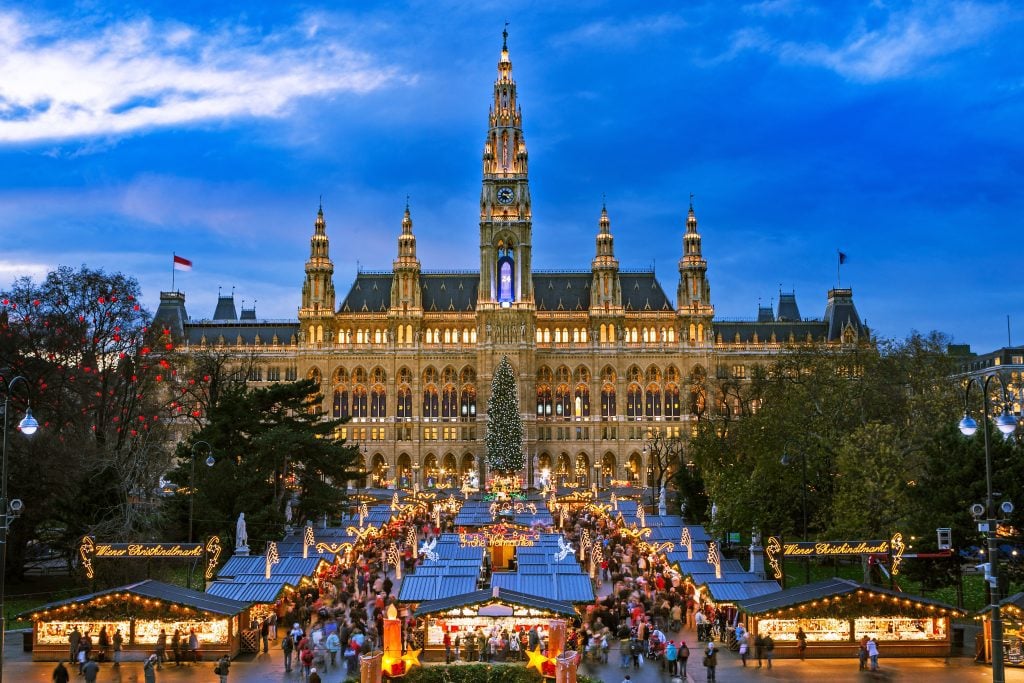 Coming Up in December 2022
It's Christmas market time! You guys know I'm nuts for Christmas in Europe, even as someone who's not too into Christmas in America. It's just a million times better here. Gluhwein, sausage, gingerbread, and good cheer without the pressure to spend lots of money
And many cities haven't had Christmas markets since 2019. Markets in the Czech Republic, Austria, and Germany all closed at the last minute in 2021 due to Omicron (though I did squeeze in a visit to the Budapest Christmas Markets, which stayed open). And of course, everything was closed in 2020.
So I'm excited to get all Christmassy again. Charlie and I are planning a weekend train trip to Vienna, a city we've both visited many times, but never for Christmas. Vienna has some of the best Christmas markets in Europe.
Beyond that, I might squeeze in a day trip to Dresden or an overnight trip to Nuremburg, two of the best German Christmas markets. That's a big maybe, but who knows? And, of course, the Prague Christmas markets are back!
We plan to celebrate Friendsmas in style at our favorite restaurant and home away from home, Kantyna, at one of their decadent Dinner Off the Bone events. This year Charlie and I will be spending the actual Christmas holiday in London with his family, then coming home for New Year's.
What are you up to this month? Share away!
Get email updates from Kate
Never miss a post. Unsubscribe anytime!