Adventurous Kate contains affiliate links. If you make a purchase through these links, I will earn a commission at no extra cost to you. Thanks!
October is one of the most beautiful months of the year, and I was privileged to spend it in three different places: New England, Nova Scotia, and Prague. Fall colors, hot cider, a new purple peacoat, and lots of walks around beautiful places!
This month looks busy, but you might have noticed that recently I haven't read many books or published many blog posts. There's a reason for that: I'm working on a new (and huge) work project.
My Patreon people know all about it, but I'm keeping it quiet to everyone else until the right time comes. This kind of work feels like a mission to me, which is how the best work feels.
I'm super excited to share it with you; just know that it's going awesomely!
Destinations Visited
Reading, North Andover, North Reading, and Middleton, Massachusetts
Manchester, Franklin, Sandbornton, Tilton, Nashua, and Newington, New Hampshire
Halifax, Peggys Cove, Black Point, Chester, Western Shore, Mahone Bay, Lunenberg, Barrington, Cape Sable Island, Shelburne, and Summerville Centre, Nova Scotia
Prague, Czech Republic
London, England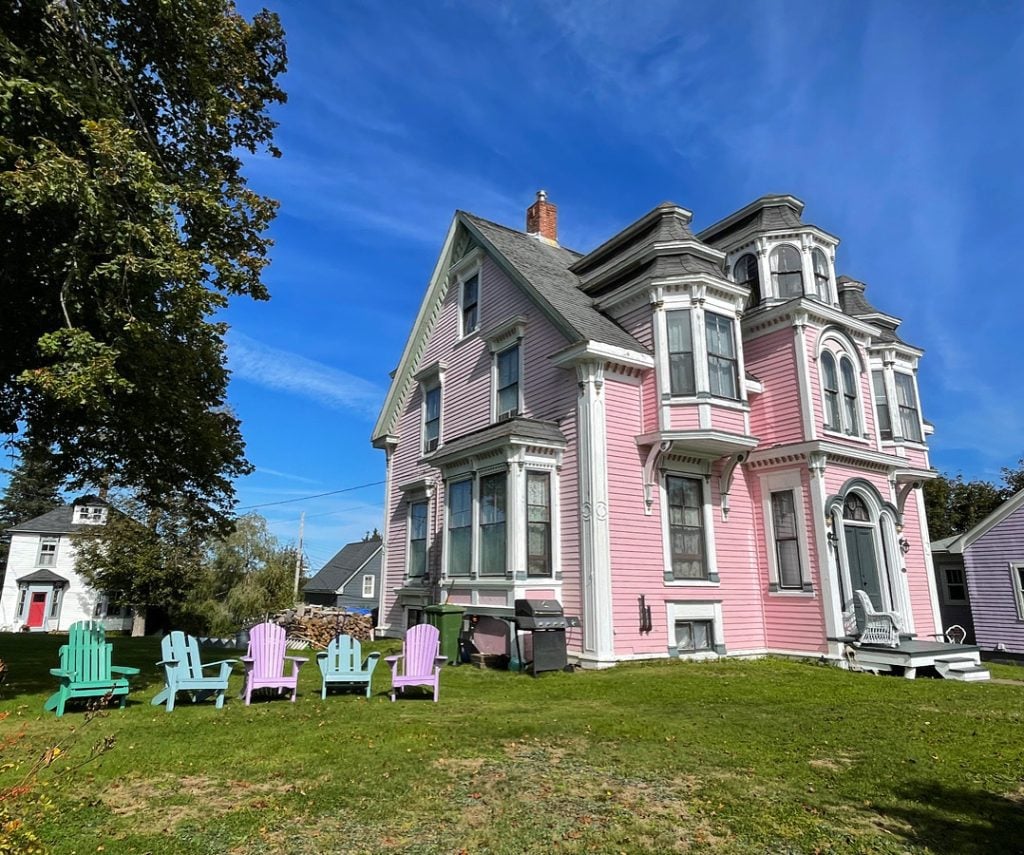 Highlights
A fantastic trip to Nova Scotia! I can't tell you HOW GOOD it felt to return to my beloved Canada. The weather was uncannily perfect (solid blue skies all week) and it was so beautiful and cool and clean.
This trip was all about the South Shore, the area south of Halifax. I got to enjoy the Sensea Nordic Spa in Chester, explored Lunenberg's architecture, took a boat cruise around Oak Island, museum-hopped in Halifax, and learned how to be a lumberjack at the Lumberjack AXEperience in Barrington!
I was also able to hang out with my friend Cailin for the first time in two years (a big change from traveling together several times a year). We got to hang out at the spa, grab some meals, and hang out in Lunenberg together. And I got to meet her kitties, Murphy and Rafferty.
A night out at the RAGE CAGE in Nashua. The Rage Cage is a place where you can SMASH THINGS! You put on a suit, crank up some music, and smash a ton of glass and porcelain. My friend Alexa and I went together and had an awesome time!
Attending my first powwow. I dropped by a powwow put on by the Laconia Indian Historical Association up in the Lakes Region of New Hampshire, and I got to meet a lot of cool people and enjoy some music and dancing.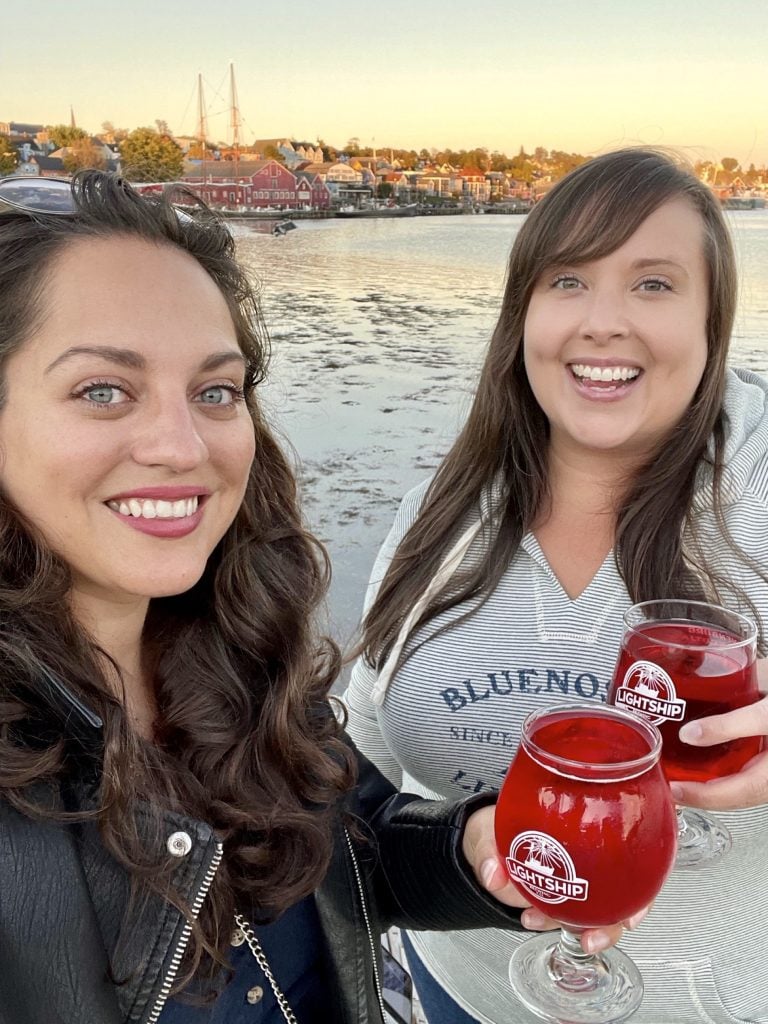 Seeing beloved friends and family. It was good to be home and get that special time with my loved ones. Tons of good quality time.
It was especially good to see one of the little boys in my life whom I went from seeing all the time to not seeing in a year and a half. He's three now, and when he saw me, he ran up to me for a big hug. That was the best!
Enjoying the AMODIO RODEO on Jeopardy! If you're a Jeopardy! fan in the least, you know what an absolute joy it was to watch Matt Amodio's incredible run on the show. His last episode was my final day in the US, so it worked out a bit too perfectly.
Flying business class back to Prague. I am usually a bit parsimonious with my points and miles, only doling them out in tiny amounts, but finally I used a bunch on a business class long-haul flight. Such an awesome way to travel!
Unfortunately, I wasn't a huge fan of business class on American Airlines, which felt very low-level compared to my long-haul business flights on KLM and especially ANA (though better than Kenyan Airways). Next time I do transatlantic business class, I'm going to aim for Delta, which I hear is nice.
I do have to say that it WAS awesome flying the day after the Boston Marathon. The runners at the airport were all decked out in their blue and yellow jackets and they were like celebrities, telling everyone about their races!
Fun times in Prague. Back in Prague, I enjoyed a cheerier-than-usual fall season (it's often gray throughout the fall) with food festivals, a visit to the pumpkined-out botanical gardens, a Dia de los Muertos Halloween party at Manifesto. Charlie's dad came to visit us for a few days, which was really nice.
I finished the month with a flight to London late on Halloween.
Challenges
Some absolute FUCKERY around PCR tests. Seriously, by this point I've had PCR tests in several countries and the Czechs seem to be the only people doing it quickly and efficiently.
Very long story short: I needed a PCR test to enter Canada, so I got one at AFC North Andover and they told me it would be in within 48 hours. After 36 hours, I called to check and got told, "Oh, we sent it to the slow lab, you probably won't have it back by then."
I was INCENSED. And here's the other thing: nobody in the Boston area who does PCR testing knows where you can get tests done quickly. I've called and asked a million places and nobody knows except at the airport, and it was Saturday and they're closed on the weekends.
I finally went up to the Mall of New Hampshire in Manchester NH and got a quick PCR test, results delivered in 26 minutes, for the additional price of $197 on top of my $99 for the other test in North Andover.
We need COVID testing to be easily accessible, fast, and free. There's no other way back toward a more normal life without that.
More rental car awfulness. I'm currently fighting the rental car charges from last month's recap (charged $288 for a two-week rental, got there and it didn't exist, was charged $1964). They keep promising to call me back and they never do.
A huge rise in Czech COVID cases. We avoided the earlier Delta wave that hit much of Europe, and I thought we were in the clear — but now it seems that the wave was simply delayed. Unsurprisingly, cases are highest in the more conservative, more anti-vax areas in the east.
My first cold since COVID. It's been amazing being cold-free for more than a year and a half, but finally it caught up to me. I got struck down much harder than usual and could barely move for days. (I got tested four times to be sure — nope, it wasn't COVID.)
Oh, and I had a freakout in Toronto Pearson Airport when I accidentally left my mini purse behind. I thought I was sitting in a different seat, so I kept missing it. Thankfully it hadn't moved. Phew. I came close to missing my flight. My freaking passport was in there!!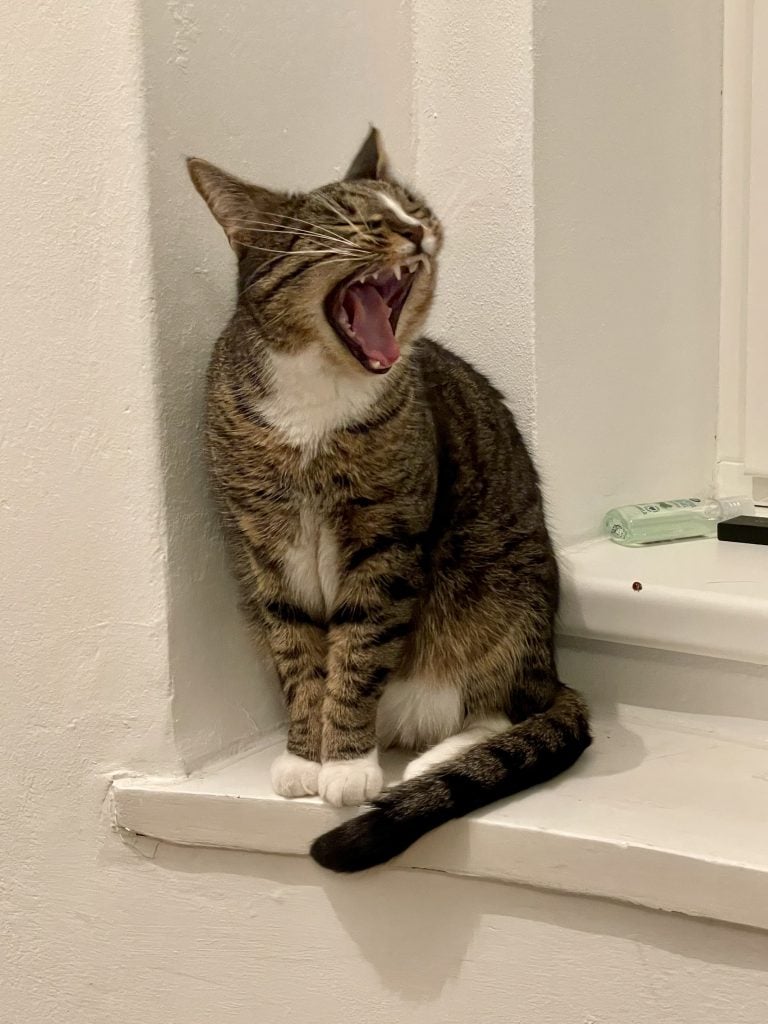 Blog Post of the Month
25 Historic, Spooky Things to Do in Salem, Massachusetts — Considering I grew up 20 minutes from Salem and have been a million times, it's about time I finally wrote this post!
This Month on Patreon
On the Adventurous Kate Patreon, I publish exclusive content and never-told stories that you can access from $6 per month. We also have a private Facebook group and members get free access to the Book Club each month.
I did a few new posts on the Patreon this month. One is a huge update about where Charlie and I are going this winter. We had original plans, did a 180 on the destination a few months later, and did ANOTHER 180 on the destination this past month! Finally, everything is booked and settled.
There's also a post about how things are going with my big side project — what I've done so far, the big successes, and what's coming next. I hope to have that project online by the end of 2021, or maybe early 2022.
Book Club This Month
We have an extra special book club coming up because the author is joining us! My friend Lola Akinmade Åkerström recently released her new novel, In Every Mirror She's Black.
"Three Black women are linked in unexpected ways to the same influential white man in Stockholm as they build their new lives in the most open society run by the most private people.

Successful marketing executive Kemi Adeyemi is lured from the U.S. to Sweden by Jonny von Lundin, CEO of the nation's largest marketing firm, to help fix a PR fiasco involving a racially tone-deaf campaign. A killer at work but a failure in love, Kemi's move is a last-ditch effort to reclaim her social life.

A chance meeting with Jonny in business class en route to the U.S. propels former model-turned-flight-attendant Brittany-Rae Johnson into a life of wealth, luxury, and privilege–a life she's not sure she wants–as the object of his unhealthy obsession.

And refugee Muna Saheed, who lost her entire family, finds a job cleaning the toilets at Jonny's office as she works to establish her residency in Sweden and, more importantly, seeks connection and a place she can call home.

Told through the perspectives of each of the three women, In Every Mirror She's Black is a fast-paced, richly nuanced yet accessible contemporary novel that touches on important social issues of racism, classism, fetishization, and tokenism, and what it means to be a Black woman navigating a white-dominated society."
You can buy the book at Bookshop.org here.
The book club will take place on Sunday, December 5, at 1:00 PM Eastern Time. This event is free and open to all.
We will start with a discussion with Lola, and later we will have a discussion amongst ourselves.
You can sign up here to join us. Hope to see you there!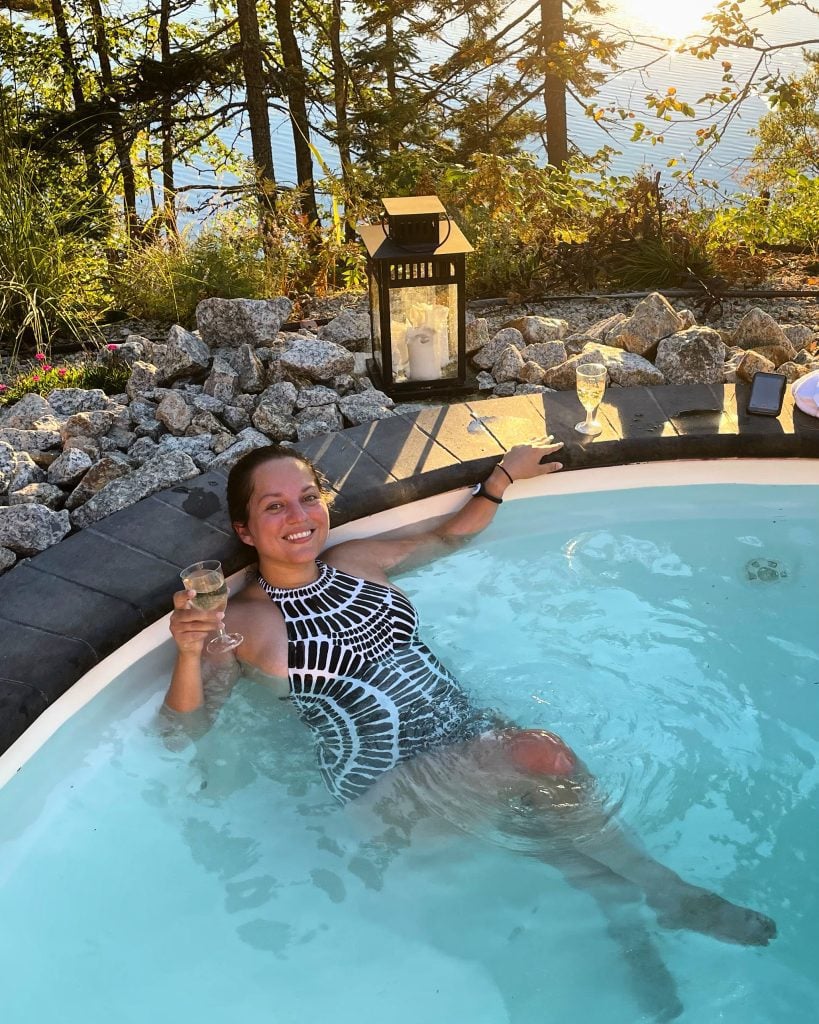 Most Popular Photo on Instagram
Enjoying the Sensea Nordic Spa in Chester, Nova Scotia! What a perfect fall moment — luxuriating in warm pools, smelling woodsmoke in the cool air, sipping local wine. It's incredibly popular, so book as soon as possible if you're planning a Nova Scotia getaway!
For more live updates from my travels, follow me on Instagram at @adventurouskate.
What I Watched This Month
This was a BIG month for catching up on new TV seasons as soon as I got back to Prague (because we all know what a cardinal sin it is to watch new episodes without your partner present!).
Squid Game — Of course I watched it; it's the biggest Netflix series of all time! And it's fantastic. Go in knowing as little as possible if you haven't watched it yet.
Maid — Really incredible show about the never-ending struggles Americans in poverty face. So worth it, and an excellent interpretation of the book by Stephanie Land. But it's tough to watch. I can only do a bit at a time.
What We Do in the Shadows — If you know, you know; if you don't, this is the funniest show you're not watching. The comic adventures of vampires living in Staten Island, still full of laugh-until-you-pass-out moments.
The Morning Show — This show takes itself WAY too seriously, but I'm still watching. Great cast being forced to act ridiculously this season, with some characters behaving completely out of character.
(And can we agree that saying "And you put the L in LGBTQ" is the cringiest way to establish to the audience that a character is gay? Come on. I could have come up with 10 better ways to say it. "How's your girlfriend?" "Oh, we broke up." Not hard!)
Love on the Spectrum — One of the kindest and most heartwarming shows, now in its second season on Netflix. It focuses on several young Australians on the autism spectrum looking for love and going on their first dates.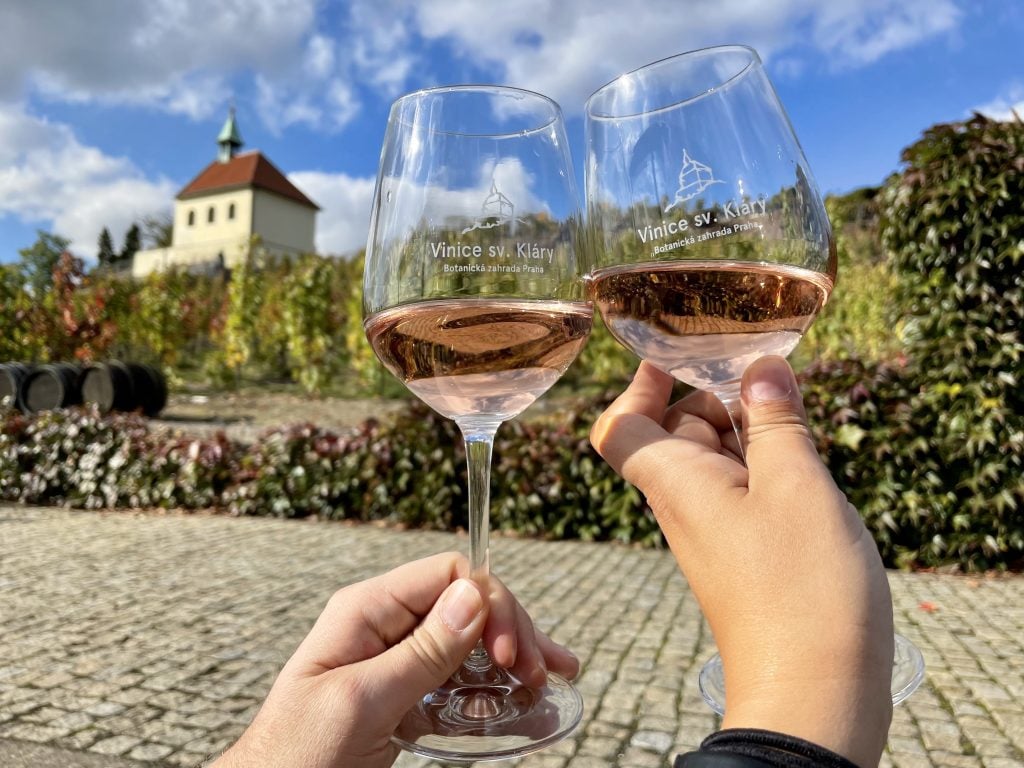 What I Read This Month
How Beautiful We Were by Imbolo Mbue (2021) — This is the story of a community fighting back. When the oil company Pexton came to the village of Kosawa in an unnamed African country, they promised the locals would enjoy prosperity. Instead, their children began dying at an alarming rate. This novel shows what happened once Kosawa decided to fight for their children's freedom, and a young girl named Thula who grew up to be a revolutionary.
WHAT A BOOK. I finished the entire thing within 24 hours — I couldn't stop reading it. The book has different sections telling different points of view from various characters, and it paints such a vivid picture — how the history of colonialism and exploitation led to Kosawa's current situation, and how political will can fail on so many levels. I loved it; one of the best of the year for sure.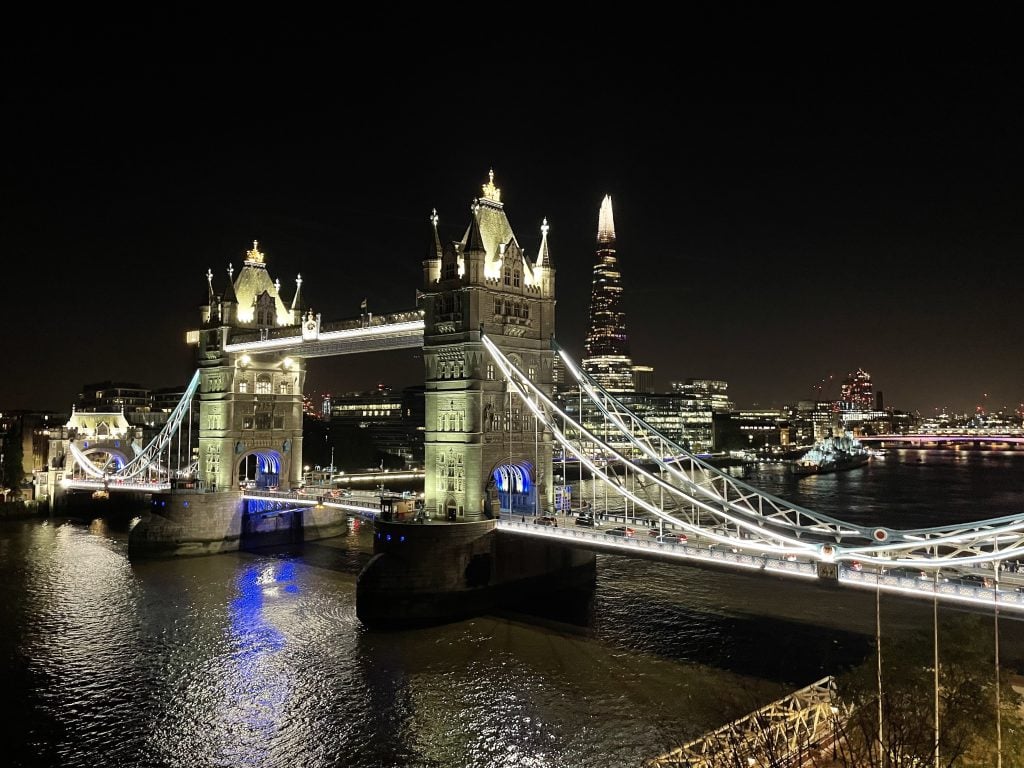 Coming Up in November 2021
I'm starting the month with a week in London — attending World Travel Market, seeing friends for the first time in years, and eating tons of great food. The weather has been spectacular and we enjoyed incredible views of the Tower Bridge from The Tower Hotel.
As for travels this month, I'm almost certainly heading to Budapest and Vienna for the Christmas markets, which open in mid-November.
I'd like to get a little Czech side trip in. Probably the town of Tabor.
Besides that, last year I made Thanksgiving dinner for the first time ever (for just me and Charlie), and this year Charlie and I will be making Thanksgiving dinner for several of our friends. Think offbeat Thanksgiving — probably with porchetta instead of turkey! And if you're in Prague, Bakeshop makes the MOST DELICIOUS pumpkin pie — I already ordered one.
Any plans for November? Share away!
Get email updates from Kate
Never miss a post. Unsubscribe anytime!