Adventurous Kate contains affiliate links. If you make a purchase through these links, I will earn a commission at no extra cost to you. Thanks!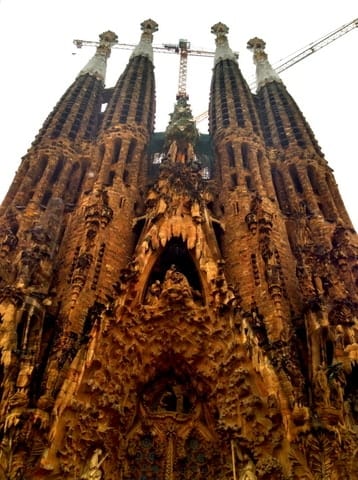 There are few better ways to learn about yourself than to travel solo long-term.  When you spend lots of time alone in a new and different environment, you start noticing quirks about your personality for the first time — the little things that make you happiest or irritate the hell out of you.
Traveling Asia alone taught me all about my mind and body respond to scheduling — the times when I'm likeliest to get bored or be exhausted.  So when I looked at my schedule for my Spain trip, I laughed and said, "I am so not going to like Barcelona."
How did I know?
1) I'm a contrarian.  If people rave optimistically about a certain city, especially a city they haven't been to, I feel more inclined not to like it.  Barcelona is the ultimate city that people dream of visiting.  That made me skeptical from the beginning.
2) It was coming off a busy few days.  If I don't have enough time to myself, I go crazy.  I had just finished four days of celebrating Las Fallas with Busabout in Valencia, and as crazy fun as those days were, I was craving solo time and work time.
3) I didn't have much time.  Being limited on time stresses me out, which is one reason why I like to travel slowly.  I was only able to spend one day in Barcelona before I had to get back to England for a formal event.
4) I already found Spanish cities I adored.  Granada and Sevilla both blew me away, and I knew it would be hard for any other city to compete.
So Barcelona had quite a bit stacked against it from the start.  Since I knew this was going to happen, I tried to psyche myself up.  Come on, you'll love the Sagrada Familia, I told myself.  There's a lot of cool architecture here.  You go nuts for that.
And what happened?
It rained.
In Barcelona, city of sunshine, it poured buckets the whole time I was there!
So, what did I do in rainy Barcelona?
I went to see the Sagrada Familia, Gaudi's most famous architectural work.
This church is really interesting, particularly on the inside, though the 13 euro fee is ridiculous, especially since the towers were closed.
I then walked around the city.  The area around Las Ramblas is pretty touristy, but I got a few decent pictures.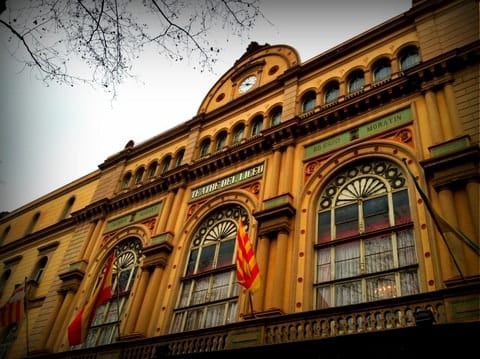 I took pictures of plazas in the rain.
Afterward, my friend Justin from Las Fallas showed up, and we went out for Thai food.  My final meal in Spain was a panang curry so good, I nearly burst into tears.
My overall thoughts on Barcelona: I realize that I was seeing Barcelona under pretty bad circumstances.  Even so, I didn't care much for it.  The city didn't seem to offer me anything new and different from what I had already seen throughout Spain.  It was much more expensive than the other Spanish cities I had visited, and it didn't seem to have much personality.
Most of all, I had heard so much about Barcelona's reputation for pickpocketing that I was paranoid the whole time, clutching my purse to me at night, always thinking that someone was about to sneak up when I least expected it.  And, to be honest, that ruined Barcelona for me.  I never felt unease like that in Bangkok or New York or Madrid.  Barcelona irritated me.
I'm sure I won't always feel this way, though.  Barcelona will always be there, and seeing how much I fell in love with Spain, I'm sure I'll return to give Barcelona the chance it deserves!
Have you ever been massively underwhelmed by a destination?
Get email updates from Kate
Never miss a post. Unsubscribe anytime!